City itinerary 1 / Salzburg
Worth its salt
Crowd-pleasing Salzburg is a city so toothsome that we're singing its praises too.
Crowd-pleasing Salzburg is a city so toothsome that we're singing its praises too.
If you watch the popular 1965 film The Sound of Music today, you'll notice that Salzburg city centre looks just as it did when Maria von Trapp (Julie Andrews) passed through more than half a century ago. Framing the inevitable high-street chains are baroque churches, centuries-old guild signs, cafés with chandeliers and marble tables, and the lush, manicured Mirabell Palace Gardens, dating from 1606. Fans of musicals will recognise the gardens as the place where the Von Trapp children sang "Do-Re-Mi".
Salzburg is a city that doesn't change much – "If it's baroque, don't fix it", as the old joke goes. Tradition and a consciously provincial pride are writ large here, as are high culture and natural beauty. Nestled in the foothills of the Alps near the German border, Salzburg has long been a tourist destination as well as a trade centre – salt has been mined here for centuries and "Salzburg" means, rather brilliantly, "salt fortress". Mozart was born here in 1756 and this fact draws music and theatre lovers as well as history buffs; the Salzburg Festival has done likewise since 1920. The 900-year-old fortress that gave the city part of its name sits on a hill overlooking it all, beckoning visitors to wander through its interlocking stone chambers and admire views of the spires and streets below.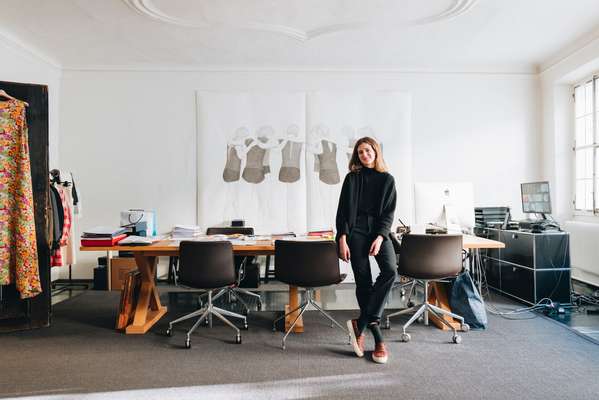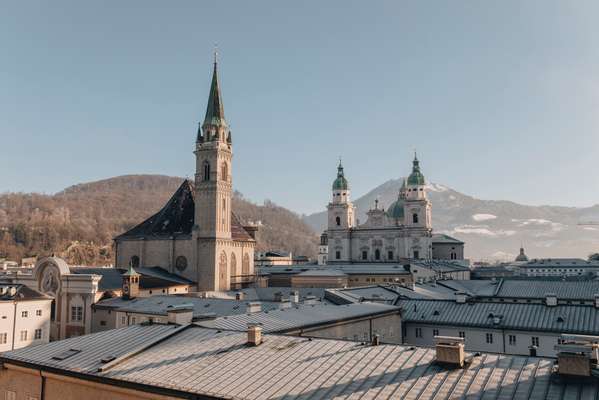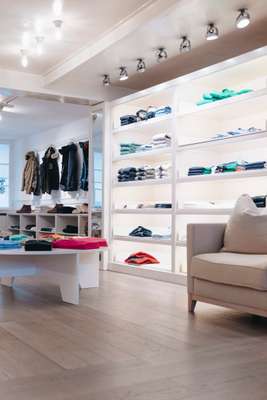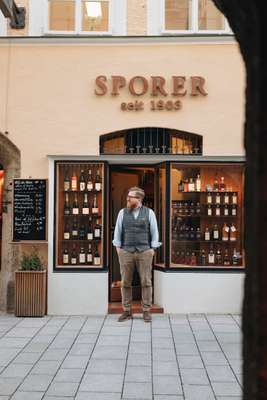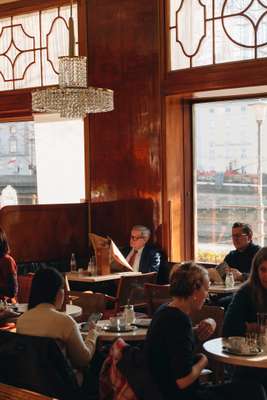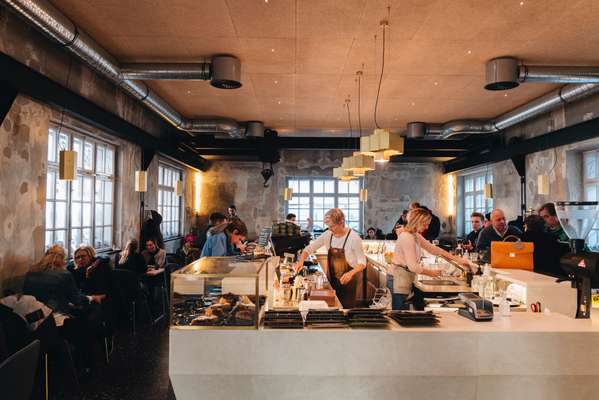 Not everything here looks to the past though: near the fortress is the Museum der Moderne, a showcase of contemporary art from Austria and beyond. Amid the traditional shops selling Dirndls and lederhosen, there's Dantendorfer, a wondrous outlet for men and women that stocks global labels such as Harris Wharf London and Fabiana Filippi. Those wanting a break from old-school cafés can opt for a berth among an arty crowd and enjoy a coffee roasted in-house at 220 Grad.
Natives take a lot of things in their stride, including the hordes who descend in summer and the city's shift from a long-standing social-democratic government to a conservative one, resulting in slow-moving urban-planning projects and some cuts to culture funding.
"I enjoy the beauty of the baroque city within the wonderful landscape nearly every day," says Hildegund Amanshauser, director of the Salzburg International Summer Academy of Fine Art. "One needs this sense of beauty to survive the tourism." An extra dose of that beauty can be found on the footpath between the fortress and the Museum der Moderne – 15 minutes of wooded respite that offers postcard-pretty views from an elevated ridge. From up here, you can hear the faint strains of choirs of nuns or opera singers, practising in the buildings below. Just look, listen and enjoy.
---
Getting to Salzburg:
The city has its own small airport but most international arrivals land at nearby Munich. Salzburg is a fine starting point for trips that combine culture and sport, and, because of its proximity to the Alps, it's a great base for hiking and skiing. The weather here is changeable and can be cool and rainy in summer, so consider visiting in the winter when tourists are thinner on the ground – but wrap up warm.
Salzburg directory
Stay: Hotel Sacher Salzburg: The cousin of Vienna's grand original offers traditional Austrian elegance and service alongside its opulent rooms and excellent restaurants.sacher.com
Eat: Café Bazar: A classic coffeehouse beloved by talkative intellectuals and curious people-watchers.cafe-bazar.at
Eat: M32: Museum der Moderne's restaurant offers panoramic views of Salzburg's city and fortress, plus a modern interior and a delicious mingling of Mediterranean-Austrian food.m32.at
Coffee: 220 Grad: This third-wave coffee hub roasts its own beans.220grad.com
Drink: Stiegl-Keller: In summer, listen to the open-air opera that's broadcast from the upper terrace of the Stiegl brewery and have a Salzburg-brewed beer as the sun dips.
restaurant-stieglkeller.at
Shop: Sporer: This family-run purveyor of liqueurs, schnapps and fruit spirits has been serving reasons to be cheerful since 1903.
sporer.at
Shop: Dantendorfer: Roy and Theda Dantendorfer pick sharp clothing for their Getreidegasse shop.
dantendorfer.at
Shop: Alte Fürst-Erzbischöfliche Hofapotheke: This pharmacy dates back to the 16th century but its services are wholly contemporary.
hofapotheke.at
Do: Hohensalzburg Fortress: To see Salzburg from above, walk up the steep trail from the city centre in 15 minutes, or take the funicular.