Briefing / Global
Architecture
Briefing
An interview with Sou Fujimoto.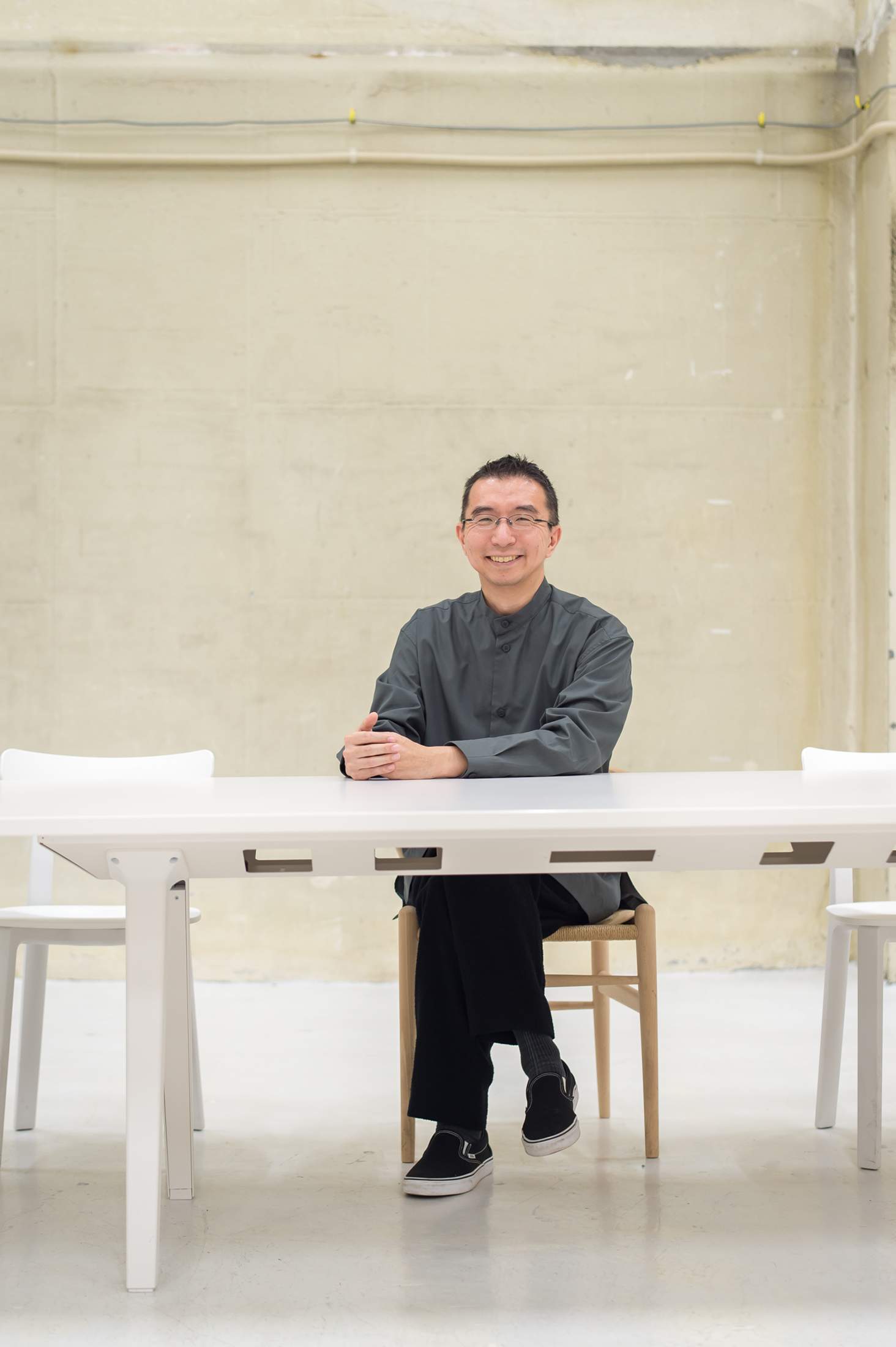 Q&A
SOU FUJIMOTO
Architect
Tokyo & Paris
Sou Fujimoto's projects aim to form a harmony between architecture and nature. His works are also growing in scale and ambition as his eponymous firm expands its global footprint. Fujimoto's Paris office recently completed a celebrated tall white housing block in Montpellier, where generously proportioned balconies spiral around the building, creating a tree-like structure. At his Tokyo office, a sprawling waterfront warehouse, the architect meets monocle to discuss the nature of his work and his ambitious attempt to crack the co-living conundrum in New York.
How do you stay creative while expanding globally?
Having an office in Tokyo and Paris is exciting. I move two or three times a month between the two cities, which is already inspiring. Experiencing the different cities, urban situations and various projects with different teams keeps me creative.
You're also working in your home prefecture of Hokkaido. What keeps calling you back?
I grew up there and my sensitivity to space was created through my experiences as a child in the Hokkaido forests. My home was in the middle of the forest: it was my playground and it was somewhere for climbing, wandering and meandering at will. These cosy, dreamlike experiences really impacted me. When I moved to Tokyo I experienced an urban environment that you might think is quite the opposite but what I actually noticed was very similar to the forest in terms of this feeling: tiny streets, the city's cosiness, its human scale and its labyrinth-like quality.
How did this manifest itself in the Montpellier project?
The climate creates a lifestyle around enjoying the weather on open terraces and eating good food. It was our first French project so we wanted to respect this great lifestyle but re-interpret it into contemporary architecture. The design means that lots of small balconies float around each other, creating connections and a feeling of community for those who live there. The careful spacing between the units means privacy is still respected. We also made the rooftop open to the public so residents and neighbours can come together here.
You unveiled your first project in New York last year, a co-living complex with developer The Collective (set to open in 2022). Can you share some details?
I am fascinated by this idea of co-living in Brooklyn, based on the specific situation that has developed there. My work values the individual but not in an isolated sense. It incorporates ideas around coming together while still establishing proper distances between people. This fits the co-living concept well: it's about respecting privacy and the need for space while also respecting the desire of groups to come together. It's not just a black and white situation; it's a gradient – and the design of this architecture will highlight this.
Time to listen
By Nolan Giles
Undoubtedly, industrial design's biggest impact on style right now relates to one specific body part: the ear. Descend into your city's subway and you'll be met with a menagerie of headphone styles, from black beetle-like buds burrowing into ear canals to spindly wraparounds snaking around earlobes. And then there are Apple's ubiquitous white AirPods. Leading the pack with a design that has become much less weird-looking since its 2016 launch, these coveted auditory ornaments are a major earner for the Silicon Valley giants.
The AirPod is the first piece of technology to become a mainstay on our bodies since the wristwatch. The watch evolved from something we would pull out of our pocket to tell the time to a style item driving a multi-billion-dollar industry – and so too is the earphone expanding its role, serving more and more of our modern lifestyle needs. "It is a different kind of innovation from the iPod and iPhone," says David Phelan, Monocle's technology correspondent. "The AirPod is something that you wear; it is a fashion item and that's why people did laugh at them when they came out."
But it's Apple that's laughing now. With a firm grip on the industry, it has popularised this once-odd look through its marketing and the quality of the product. But Monocle believes that these items should not become permanent fixtures on the human head. Society has shifted into a mindset where it's OK to order a latte with ears completely AirPod-clad. Let's not reach a point where we're trying to impress our dates with pieces of plastic sticking out of our ears.
Les Marbreries de la Seine, importers of the world's finest marble and stone, has opened its first showroom in central Paris. The family firm focuses on providing stone from the Aegean to Alabama (and, of course, Italy) for high-end European design projects. To inspire visitors the new atelier features delicate slices of marble laid out in shifting tones across a central tableau like a giant Pantone chart. The showroom, designed by creative collaborator Francesco Balzano, also doubles as a gallery for the company's fine M Éditions furniture, created by designers who put stone at the heart of their work.
lesmarbreriesdelaseine.com
---
Belgian workspace provider Fosbury & Sons is gaining a mighty reputation for refurbishing remarkable buildings. After restoring a brutalist marvel in Brussels, the firm has revived a 19th-century hospital in Amsterdam. Inside, old operating rooms and waiting spaces have been hollowed out to create work areas adorned with comfortable and practical furnishings. Ailing co-working architecture seems to have been cured at this smart hospital revamp.
fosburyandsons.com
---
As historic Culver City (home to Monocle's LA outpost) continues to modernise, smart projects are improving the city fabric and opening up the area to more pedestrian-friendly urbanism. Case in point is the Culver Steps, a former carpark that has been transformed into a large plaza by landscape architects SWA. The Culver Steps is now a tiered, beautifully landscaped mixed-use public space, with outdoor seating shaded by lovely greenery.
swagroup.com