Urbanism / Dakar
Balance of power
As foreign goverments and corporations circle Senegal's newfound energy resources, its stable and progressive capital, Dakar, is learning how to best channel its influence and growth.
Occupying a peninsula that juts into the Atlantic Ocean to form continental Africa's westernmost point, the congested, fast-growing city of Dakar has always drawn visitors to its beaches and jazz joints. But today, Senegal's capital is pulling in investment, attracting new residents and experiencing an infrastructure boom that is reshaping its future.
The combination of good security, stability and an easygoing vibe makes Dakar the staging ground for anyone wanting to expand influence or investment into francophone Africa. Dakar is West Africa's entrepôt: a clearinghouse for trade in both goods and power. "When it comes to business and diplomacy here, you don't only have France, Europe, the US or China but the Gulf states, Turkey, India and others too," says Gilles Yabi, a Dakar-based political analyst and founder of the Wathi think-tank.
It wasn't always so; Senegal has benefited from political instability further down the West African coast. A decade of violent political upheaval in Ivory Coast exhausted its reputation as the heart of French-speaking Africa. International headquarters and regional businesses, overseas investors and foreign outposts, aid organisations and cosmopolitan residents all migrated northwest to stable, safe Senegal – a multicultural influx that loosened France's grip on its former colony.
"Senegal's democratic institutions have been solidified over a long time," says Maurice Toupane, a researcher at the Dakar office of the Institute for Security Studies think-tank. Uniquely in continental West Africa, Senegal has never experienced a coup d'état, Toupane points out. A majority Muslim country with a liberal outlook, it has so far been spared the Islamist terrorist attacks that have become commonplace in other parts of the region, including Burkina Faso, Mali, Niger and Nigeria.
In 2010, half a century after Senegal became independent, France closed its remaining military bases in the country, leaving just a few hundred soldiers behind. But when the French army was deployed to retake northern Mali from jihadists in 2013, it was Senegal that provided a base. Today thousands of French troops are still deployed in the wider Sahel region to confront al-Qaeda and Isis affiliates. Recent defence co-operation agreements with the US and the UK have enshrined Senegal's reputation as a reliable partner in fighting extremism which, analysts believe, contributes to its own domestic security in turn.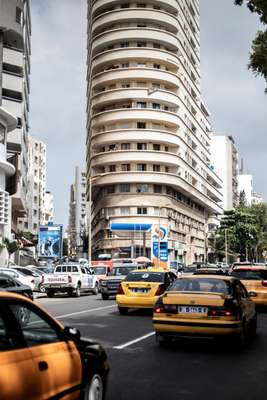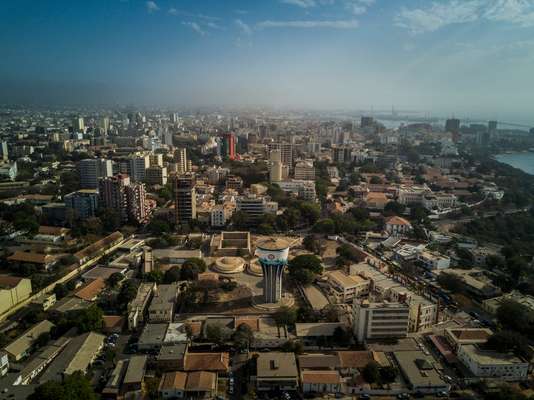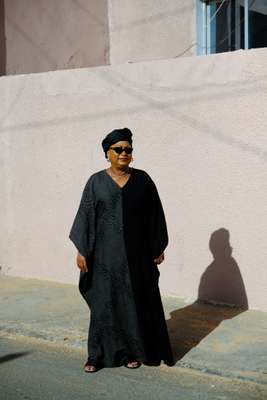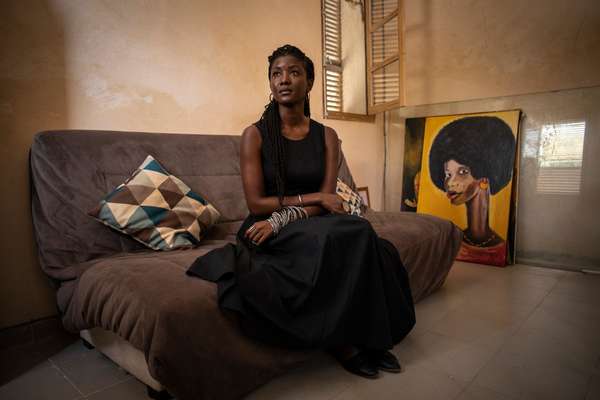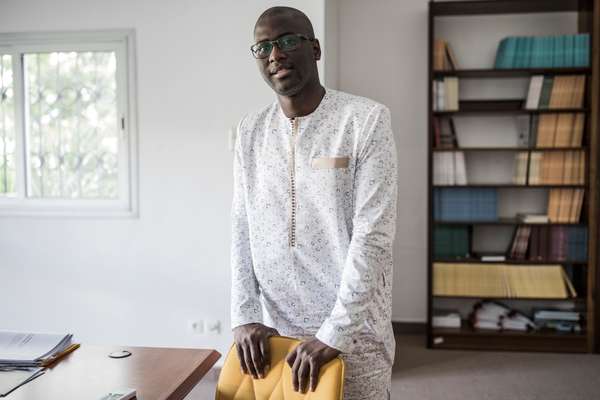 Additionally, Senegal has never fallen victim to the alleged resource curse that has afflicted nearby neighbours such as Nigeria, where petrodollars have underwritten corruption for generations. That, however, might soon change.
Since the first offshore oil discovery in 2014, Senegal has been talked of excitedly as an "exploration hotspot" with reserves estimated at 860 million barrels and 22 trillion cubic feet of gas. Led by Scotland's Cairn Energy and Dallas-based Kosmos Energy, companies from Abu Dhabi, Australia, the UK, Canada, France, Malaysia and elsewhere have all joined the frenzy. "Senegal now is not only stable and secure but has oil and gas resources, so those who follow the money are more interested," says Yabi.
Senegal's president, Macky Sall, a French-trained geological engineer, has promised not to squander his country's fossil-fuel windfall. But oil-related corruption allegations levelled against his brother, Aliou Sall, have begun to sow doubt on the streets. The government has "failed the transparency test", says Ndongo Sylla, a development economist at the Rosa Luxemburg Foundation, a German policy institute in Dakar. And, even though no crude oil is likely to be pumped here for at least another three years he says that, "oil and gas are beginning to define the relationship between the government and its citizens."
No one doubts that Dakar is changing as its laidback charm is edged out by a more hard-nosed pursuit of position and power. But for city mayor Soham El Wardini, this change is right and proper. "Dakar is like Paris: a world capital, a brand," she tells monocle at her office in the whitewashed colonial Hôtel de Ville, with its French mansard roof, shutters and arches.
One of Africa's strongest performers, Senegal's economy is growing at more than 6 per cent a year and direct foreign investment is increasing steadily. Scaffolding and cranes punctuate the cityscape; a new highway transports arrivals from the recently opened half-a-billion-dollar airport to the city's hotels, and soon a commuter rail link will cut the journey time and reduce traffic jams. A dual-carriageway coastal road also hugs the peninsula. Turkey's Summa runs the airport and Dubai's DP World owns the seaport.
The world comes to Senegal
Russia's foreign minister, Sergey Lavrov, has expressed his country's interest in Senegal's prospective oil sector. "Our trade and economic co-operation has been on the rise," he said during a meeting with his Senegalese counterpart in 2017. "Our companies have been looking at a number of projects in Senegal."
China's president, Xi Jinping, chose Senegal for his first trip to West Africa in 2018, signing the country up to his world-encircling Belt and Road Initiative and promising cheap loans for new infrastructure. In 2015, China became Senegal's second-biggest trading partner after the EU.
Mike Pompeo, the US secretary of state, made Senegal the first stop on his tour of Africa in February, focusing on security and counter-terrorism as the Trump administration rethinks its military presence in Africa. Canadian prime minister Justin Trudeau also visited in February, seeking support for Canada's bid for a United Nations Security Council seat and praising Senegal's contribution to UN peacekeeping operations.
It might not be Cannes but it's hard to argue with the Dakarois' conviction that their city is blessed. Wardini points to Dakar's colonial history as the capital of French West Africa and its postcolonial history as a beacon of progressive pan-Africanism under its founding president Léopold Sédar Senghor. She highlights the planned new city of Diamniadio, which the government hopes will decongest Dakar while attracting new industry and investment. But she is ambivalent about some of the changes that the city has undergone since its independence in 1960. "There used to be plenty of green spaces in the city but now you can't see them," she says. "They have built everywhere. Dakar was called Cap-Vert but now I call it Dakar Béton [concrete city]."
Senegal's capital is a victim of its own success, attracting more people than it can handle while, constrained by geography, it can only grow eastwards, inland. An estimated 3.5 million people – nearly a quarter of Senegal's entire population – live in the metropolitan area, with the vast majority of big businesses clustered in the tiny downtown Plateau district. "The country is not balanced; the city is not balanced," says Jean-Charles Tall, a 63-year-old architect and veteran crusader against thoughtless development. "I think we are trapped in this idea of modernity. We have two words in the political field: 'emerging' and 'fast-track'. And to me it's very scary because if you want to build something good, you have to take the time to think. Dakar is losing its soul."
Migration flows both ways and Senegal is both source and sink. "Part of what's driving Dakar's attractiveness is the return of Senegalese in the diaspora," says Fonteh Akum, who is a colleague of Toupane's. "These young professionals are bringing a lot of know-how to the country and generating wealth." However, as the city swells it is becoming overwhelmed, expressing its congestion in gridlock, flooding and the construction of new multistorey blocks on every available scrap of land.
In Dakar the old and the new crash into one another at every turn: horse-drawn carts canter down dual carriageways, sand drifts in the crook of newly laid railway tracks, wastewater pools in potholes outside luxury apartments and a new city emerges from farmland. On an urban beach where basalt cliffs drop into the Atlantic sits Amadou "Max" Dieng, the proprietor of one of Dakar's original, low-key beach bars. "Dakar is changing but not in the right way," he says, spliff in hand, toes in the sand. "Life here, now, is for the big fish." He waves a hand in the direction of the latest hotel, close to his own sprawling, ramshackle wooden shack. "My place, it's called Chez Max. But it's for everybody."
Homeward bound: the rise of Dakar's 're-pats'
Fast-talking, articulate and driven, Marième Diop is not one for waiting around: she moved into her new office space while it was still under construction. Having returned to Senegal in 2014, after years in France, she has a day job as an investment manager and a side hustle in Dakar Network Angels, a group of about 40 people using their money and expertise to invest in francophone African technology startups.
"It's not only about wealth," says Diop. "It's about people who have a lot of experience and are willing to give something back to entrepreneurs and help them to thrive and grow." Tapping both the diaspora and expatriate networks, Diop has put together an international team of investors. About two thirds of them are based in West Africa, with the rest living in the US, Europe and Asia.
"It tells us a lot about the way that people feel about changing Africa. They realise that they have a key role to play," she says, referring to her own motivation and that of other so-called "re-pats", who are "completely changing the ecosystem".
If Nzinga Mboup has her way, they'll change the fabric of the city too. The 31-year-old architect trained in South Africa and the UK, and worked at Adjaye Associates in London before moving to Dakar two years ago. She co-founded a loose collective of designers, architects and engineers who are working to revive the use of materials such as raw earth and typha reeds that are found in Senegal and better suited to West Africa's humidity.
"There are benefits, from a thermal point of view and from a sustainability point of view," says Mboup of her style of vernacular architecture, contrasting it with the garishly glazed boxes that threaten to reconfigure many of Africa's fast-developing capitals.
The work in Dakar is challenging and the living is good. "I did not think I would meet so many people like me," she says. "I'm surprised at how Dakar has become a magnet – not just for people from the diaspora but from other countries too."