Construction / Switzerland
Building connections
Swissbau in Basel is a biennial window onto the pre-eminent Swiss construction industry – and a one-stop-shop for the world's most forward-thinking architects.
It's little surprise that monocle favours Swiss-made buildings. From cosy chalets to Wilhelminian-style apartment blocks with sunlit balconies via Zürich's fine social housing, the country has the highest standards of architecture. So when the building industry assembles in Basel for the biennial Swissbau fair – the nation's leading construction and property industry trade event – we're keen to hear from its top players.
Wandering around the Messe Basel we spot a chef in a temporary kitchen slicing jamón Ibérico, a sauna heating up, bricks being laid and a window getting shattered to show the instability of cheap single-pane glass. Amid the kerfuffle, property people meet entrepreneurs, and architects and designers fight for the attention of representatives from companies that make intriguing materials.
"We cover almost the entire value chain of a property," says Rudolf Pfander, exhibitions director of Swissbau. With its healthy building ecosystem, a deep-rooted tradition of craftsmanship, renowned educational institutions and policies that promote creative freedom in architecture, Switzerland, he adds, is a good place to practise architecture.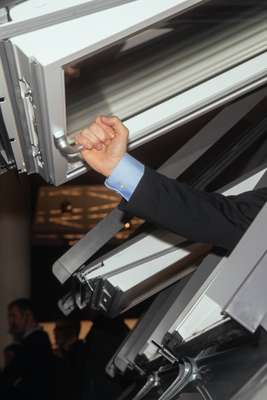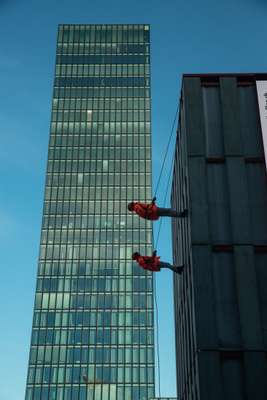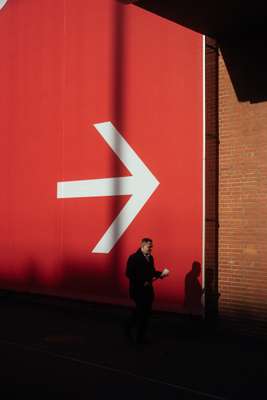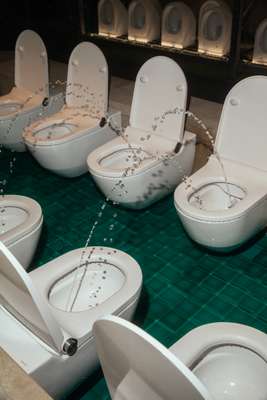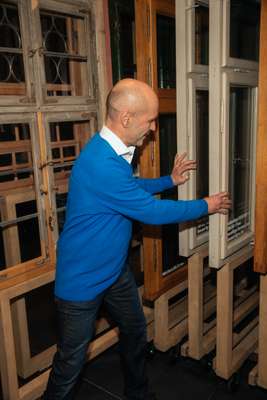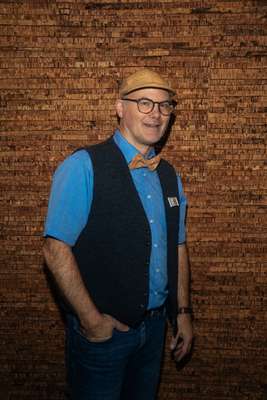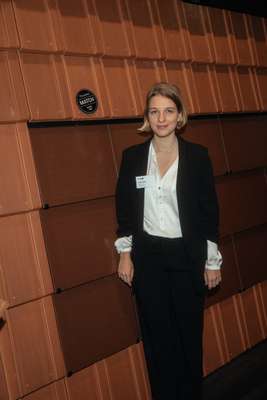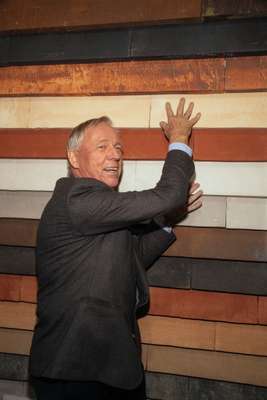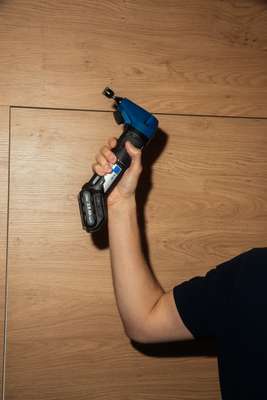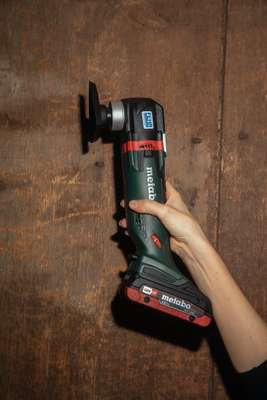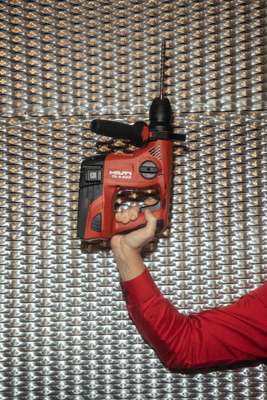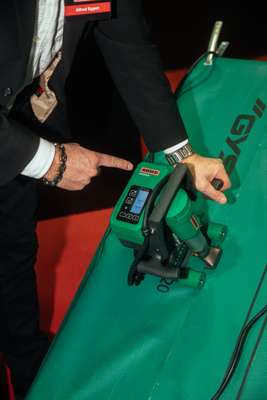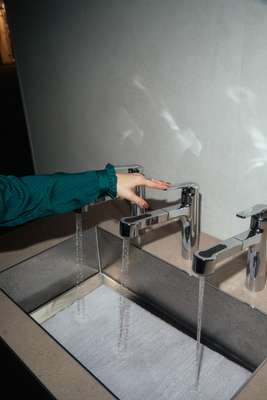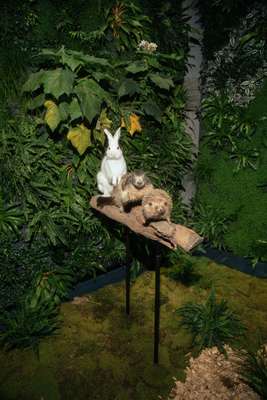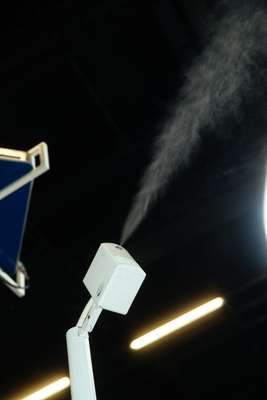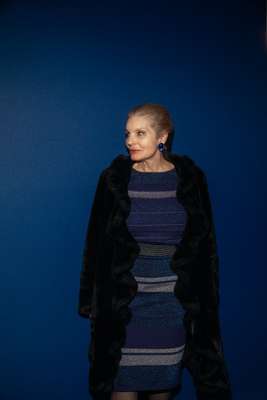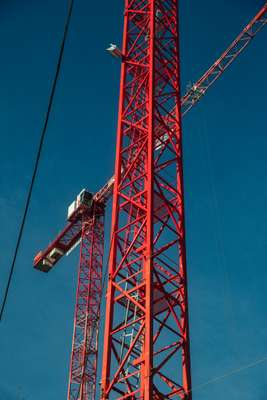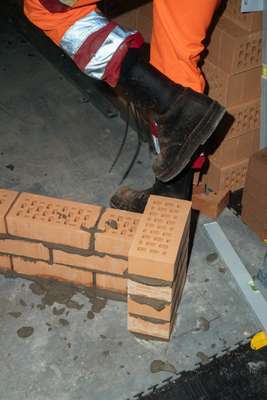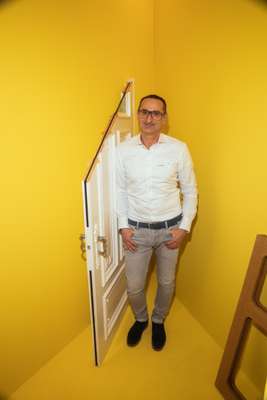 It's true: architects here have the kind of respect that fashion designers enjoy in France and Italy. They work for clients who appreciate their work and have the means to pay for quality. But arguably the biggest factor that sets the Swiss apart from their competitors is their understanding of materials. Here, designers have perfected the use of wood, stone, glass and concrete. Where does this sophisticated building culture originate?
"Good question," says architect Pierre de Meuron of celebrated practice Herzog & de Meuron, who we speak to after a panel on new infrastructure for mobility. "I can at least speak for Basel: a city of research, an industrial city, a university city, a city of culture, a city of architecture, a border city. I think we have a greater openness to new things here. People feel good; they like to get moving; they like to meet each other. Well-designed spaces are seen as an important part of our identity."
It's hardly surprising, then, that Basel is the perfect place for this fair. Everything that designers and developers need to equip buildings can be found here: terrific construction materials, smart ventilation systems, ornate doors and windows, beautiful solar panels, bolt-on balconies, bathroom fittings and kitchen supplies. "The role of the planner and architect is much stronger in Switzerland than abroad when it comes to building," says Pfander.
"You design differently when you know how something is built," adds Adrien Noirjean from Zürich-based practice Raumfalter. We follow the Swiss architect around the fair, skipping past stands where companies display the world's best intercom systems, room humidifiers, adhesives and sealants. We stop at Glas Trösch, a family-owned Swiss company leading the field in European glass processing. It's exhibiting Swisslamex, a translucent piece of marble within glass. It is the first material to use stone as a layer within laminated glass. "The 16 metre-high façade of the Apple Store in Macau consists entirely of this material," says salesman Roger Leuenberger. Nearby, Harry Popov, head of sales at Bach Heiden AG, opens a couple of aesthetically pleasing doors. His company makes fire-protection entrances. "The best compliment is if you don't see our work," he says. A key element of SwissBau 2020 is its focus on companies that have the preservation of old buildings at their core. Take Günther Seitz, whose brand Holzmanufaktur Rottweil specialises in restoring, repairing and reconstructing parts of wooden buildings. They worked with architect Norman Foster on the famous Eispavillon at the skating rink in St Moritz; they also contributed to the Swiss National Museum in Zürich. "We have forgotten how to let things age with dignity," says Seitz, noting that today's industry needs to take a more frugal approach to construction. "In centuries past, craftsmen worked more on repairing; materials are precious," he says.
Christian A Petersen, Swiss architect Peter Zumthor's go-to guy for all things brick, also relies on centuries-old wisdom: his Danish family business has been producing bricks since 1791. The firm's secret to success? "First: the client is king. Second: der Kunde ist König. And third: le client est roi," he says. Bricks give buildings a human scale, he adds, and will always be relevant even as the industry becomes increasingly sensitive to sustainability. "Building a house with bricks has about the same impact [on the environment] as flying your family to Thailand," he says. "What lasts longer: the vacation or the house?" Still he has to work hard to win work in Switzerland: it's not, he says, a nation of bricks. "Everybody adores old brick churches but people prefer glass, steel and concrete for their own homes."
There are few countries in which concrete is used with such elegance. "The image of concrete has also suffered somewhat from the climate debate," says our architect tour-guide Noirjean. But concrete's biggest manufacturer, HolcimLafarge (which is Swiss), has an answer. One of its recent developments is EcoPact Zero: concrete made in part from recycled materials, favouring demolition remnants over freshly dug gravel.
Finding ways to reduce carbon dioxide in architecture extends, at Swissbau, from concrete to bathrooms. We finish our afternoon admiring Save, a toilet developed by Austrian industrial designers Eoos for Swiss bathroom specialists Laufen. It separates urine from solids to reduce nitrogen-pollution from wastewater. The design has just gone into industrial production and rumour has it that architect Bjarke Ingels is already eyeing them up for use in a new development in Manhattan. Indeed, this event might be dominated by Swiss brands but for anyone with their aim set on creating world-beating buildings, Swissbau isn't a bad spot to begin.