Business / Global
Calling the shots
Starting a fashion brand is hard. Making a success of it is harder. We meet six of the best leaders in the business.
Fanny Moizant
GLOBAL
Co-founder and president of Vestiaire Collective
On the shop floor at London department store Selfridges, Vestiaire Collective has carved out a space for its first physical outpost. The pieces on the racks – chunky leopard-print furs, shimmering pleated skirts – look perfect here. But, until recently, the retailer's presence would have been considered an anomaly in such a fashion-forward shop – because its clothes are all secondhand.
The luxury resale market is booming now but when Vestiaire Collective launched as an online marketplace in 2009 it was a pioneer. It stemmed from an idea that co-founder Fanny Moizant had while studying at the Institut Français de la Mode in Paris. "I realised that there was an increasing number of fashion bloggers selling clothes from their platform and it got me thinking about a new way of consuming and about the end of ownership," says Moizant. "For my mother, buying clothes was about keeping things and treasuring them; for me it was often the opposite. I needed to find a way to support the crazy pace of consumption." She realised that her own wardrobe was full of things she didn't wear and that what she needed was a way of managing that excess that felt more inspiring than simply chucking everything in the recycling bin.
Vestiaire launched with an inventory of 3,000 pieces plucked from the bedrooms of its six co-founders and their friends. Things quickly took off. Crucial to the company's early success was its ability to earn the trust of online consumers: by getting sellers to ship everything to a central warehouse (where pieces would be checked for quality and authenticity), Vestiaire removed the risk to customers of ending up with a dud. Equally important was the decision to brand themselves as high-end. "We didn't want people to perceive us as an old, dusty secondhand reseller," says Moizant. That meant strict selection criteria – lots of pieces were rejected and sent back. Then there were a few simple but effective tricks, such as cutting out images of products and setting them against a white background on the website to make them more attractive. "[The products] had to look brand new – and they did," adds Moizant. "So much so that some people were sceptical at first – they thought: 'Is this another Net-a-Porter?'"
Ten years on, the team has grown from six to about 400 employees spread across offices in Paris, London, New York and Hong Kong (where Moizant is based). While secondhand luxury clothing might have been a tough sell a decade ago, shifts in consumers' attitudes have helped the business grow. "We were aware that it was uncool to talk about waste and sustainability – at the time that word [sustainability] didn't even exist," says Moizant. "We made the messaging about the thrill of the hunt. We were giving people the product without green-washing ourselves."
The customers who come to Vestiaire today are a mixed bunch: some buy secondhand for its affordability; some like to hunt for vintage gems; and others are driven by environmental concerns. For Moizant, there's not just one way to buy clothes. "I'm not radical – I don't only shop secondhand. It's about finding a balance. I have an edited wardrobe of go-to classics, things that are high-quality and that you always want to wear – those you can buy first-hand," she says, pointing to the beloved baggy trousers she's wearing today. "Then on top of that you can enjoy faster consumption by reselling or renting a piece: I like to think of secondhand as longer-time rental." The colour-popping Louis Vuitton bag slung over her shoulder is one such trend-led piece. She bought it on Vestiaire – and it will eventually end up back on the site.
Today eco-friendliness – the single biggest concern across the luxury sector – is front and centre in Vestiaire's activities. The company, whose business model is based on selling items around the world, is trying to limit its number of shipments by allowing certain trustworthy sellers to ship directly to buyers. "We're still not perfect but we're making baby steps, such as removing plastic from our warehouse," says Moizant. "We've also hired a cso [chief sustainability officer]. Ultimately we are giving the right message: invest in quality items and use them, stop throwing away – and share your wardrobe."
vestiairecollective.com
The CV:
2009: Launches Vestiaire Collective in Paris with co-founder Sophie Hersan
2014: Opens offices in New York and Berlin
2017: Relocates to Hong Kong
2019: Opens first permanent boutique inside Selfridges, London
---
Yo Shitara
Japan
Owner and president of Beams
Fashion retailer Beams was founded in Harajuku, Tokyo in 1976. Today the company is a behemoth: it has annual sales of nearly ¥90bn (€754m), including ¥20.4bn (€167m) from online; 166 stores; 30 original brands; and more than 2,000 staff. Beams is credited with pioneering the "select shop" meaning the skilfully curated boutique, in Japan. Now the business touches everything from traditional craft to contemporary art and interior design. Its ebullient president Yo Shitara speaks to us from his office overlooking the busy Harajuku streets.
How is Beams coping with the coronavirus? Did your buyers still go to Europe?
We sent about 20 people to the shows in Milan and Paris this season, so it was business as usual. Japan has taken a huge hit. There has been a steep decline in inbound tourists and, if you look at China from a production point of view, factories have closed and travel is up in the air. Luckily, we're not entirely dependent on China; it's worse for others.
Virus aside, are these difficult times for the Japanese fashion retail market?
Absolutely. The population of Japan is shrinking and society is ageing but the number of shops is still increasing – and this is the age of e-commerce. We're looking to sustain sales, rather than increase them, and to minimise the loss from clothes we can't sell. We have a new brand, Beams Couture, which works with partner designers to upcycle unsold clothes. We also give clothes to fashion colleges, such as Bunka [a fashion school in Tokyo], so that students can take them apart and learn how they're made.
How important is bricks and mortar?
E-commerce will take over the pure selling part but real shops are important to us. We've always thought of Beams as a community and more than 60 per cent of our online sales come from people looking at images [on our website] of our staff in clothes that they wear and recommend. The physical shops are where Beams staff and customers can interact.
Do you have plans to open more Beams shops abroad?
Our business is not about opening dozens of shops a year. E-commerce will take us beyond our borders sooner or later anyway. In Europe and the US our plan is a hybrid of pop-up, e-commerce, wholesale and local shops. We had a show for Beams Plus in Paris this year; in the US we teamed up with Nordstrom in eight cities and with Fred Segal in Los Angeles. We also have a good relationship with Mr Porter, which has increased our brand recognition.
What are the new business avenues for Beams?
One is to pursue the "pre-order" model. With Beams T [Beams' T-shirt brand], for example, we work with an artist, receive orders from customers and then produce the T-shirts. That way we don't have unwanted stock. We're also doing a trial with Rakuten [Japan's biggest online retailer] called Rakuten Meets Beams. There are millions of products on the Rakuten site so our staff will edit a smaller Beams selection. It's a win-win: if the products sell, we get a fee and Rakuten gets to increase traffic. Lastly we want to move into more of a producing role. We're already doing festivals and camping events. Recently we did the interior for a hospital in Toranomon and we collaborated with Yagi Corporation on a range of doctors' coats called Beams Medical. Also, through Beams Japan [a multistory shop in Shinjuku], we're showcasing traditional Japanese crafts and pop culture. When we talk about fashion today, it's not just about clothes – it's about lifestyle, culture and art too.
beams.co.jp
The CV:
1975: Starts working for Dentsu
1976: Beams is founded in Harajuku by his father, Etsuzo
1983: Joins Beams
1984: Opens Beams' first women's shop and launches Ray Beams
1987: Becomes president
2016: Opens Beams Japan in Tokyo
---
Isabel Ettedgui
UK
Owner of Connolly
Isabel Ettedgui is worried about Brexit. "We still don't have any idea of tariffs, customs duties, vat duties, it's a mess," says the flame-haired owner of London-based luxury brand Connolly. She's sitting in a cream leather armchair in her light-flooded townhouse-cum-shop in Mayfair. "Our tailoring is all made in Italy and our bags come from Spain, so it will have an impact. Prices will have to go up."  Ettedgui is an industry veteran; from the 1970s onwards her late husband, Joseph Ettedgui, built UK fashion brand and retail empire Joseph. Connolly was part of his portfolio and in 2016 she revived the historic leather house, introducing a tight selection of men's and women's ready-to-wear and bags. Well-heeled shoppers quickly flocked to its updated offering.
Yet the UK's trade relations in the wake of Brexit are complicating things for the brand. In the worst-case scenario, Ettedgui estimates there will be a 20 per cent price hike for all her goods. The US has just imposed a sizeable tariff on imported cashmere, which has had a knock-on effect on her prices there. "If we think we're going to have a fantastic trade relationship with the US, we're mistaken," she says. "The real worry for all [UK] designers is that every country is going to be super protectionist and try to prevent free trade."
Ettedgui's silver lining is that her prices are already high: a Connolly piece, be it a soft double-breasted suit or superfine sweater, is considered an investment. She thinks that brands that offer timeless rather than trend-led products will have an advantage when customers might not want to spend as much on items that date. "We're in a lucky position because our clothes are well made, from noble fabrics, so our customers will understand if prices have to go up," she says. "People don't buy Connolly for mass consumption. They buy a few pieces every season that work with their existing wardrobe and they have them forever."
Ettedgui would like to manufacture more in the UK; she's trying to re-establish hand-knitting in Scotland, which died out in the mid-1970s when manufacturing was moved offshore. "But no-one can make our bags outside where they're made in southern Spain because they're handmade by artisans who have been doing this for centuries," she says. "England is only known for its bridle [making]. And as a luxury brand I cannot manufacture in the Far East." She jokes that she might move to France or Italy. "I think, for businesses that have a global spread, it will be easier because they can have their warehousing on the continent," she says. She hopes to establish a distribution hub in Spain to deal with her Europe-made garments. "It would stop prices increasing so much. And the money I'd save on importing would help fund it."
She's been surprised by a wealth of young shoppers gravitating towards Connolly, especially in Japan and China. "There's a desire among the younger generation for authenticity, for things made very well," she says. According to Ettedgui, young Chinese shoppers love these "stealth wealth" brands because they present the antithesis of the head-to-toe runway looks that were status symbols for their parents. "It's becoming less and less about logos. It's more about a kind of statement that says you know where to go to find these beautiful things," she says. "We're poised to ride that wave." 
Connolly's growth in the future seems assured: a wholesale partnership with Hong Kong-based retailer Lane Crawford is helping the label's visibility in Asia, and last month saw the launch of Connolly's e-commerce site. "We're proudly a British brand but our customer base is global. It's about expanding our reach to show we're not of this Little England mentality." 
connollyengland.com
The CV:
1989: Founds her own PR company; Connolly Leather is a client
1995: Establishes Connolly Retail on behalf of the Connolly family
2000: Her husband, Joseph, acquires Connolly
2010: Connolly closes after Joseph's death
2016: Relaunches and opens a shop in Mayfair
---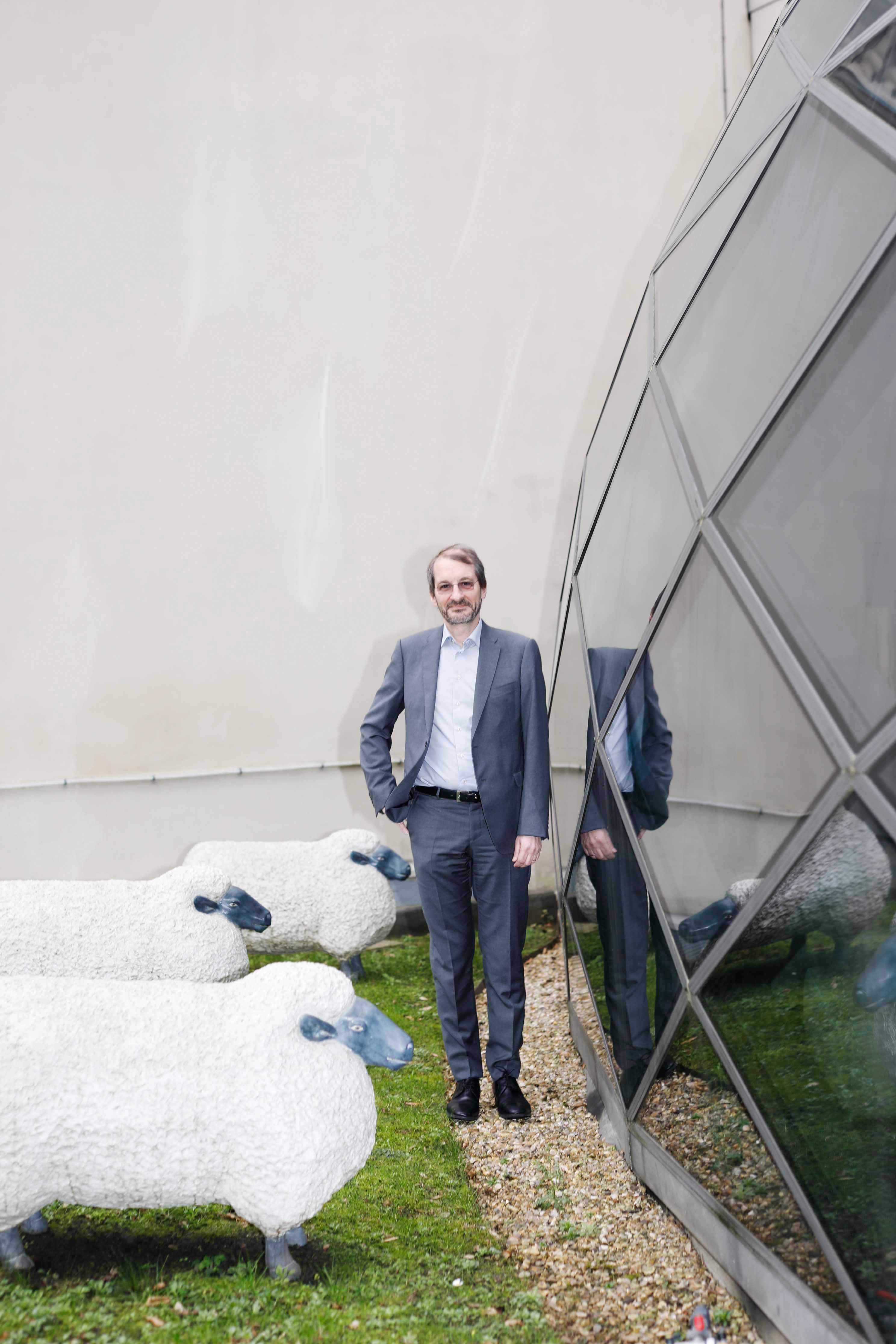 Dag Rasmussen
France
CEO of Lagardère Travel Retail
French media conglomerate Lagardère's history in on-the-go retail dates back to 1852, when its first bookshop opened at Paris's Gare de Lyon station. The group now has a whole subsidiary devoted to the sector – Lagardère Travel Retail – which had revenues of €5.5bn in 2019.
Present in 39 countries with various concepts such as newsagent Relay and Aelia Duty Free, it brings entertainment, dining and duty-free shopping to travellers at some 270 airports and 750 railway stations worldwide (including at Hong Kong International Airport, where monocle has a shop in partnership with Lagardère). Fashion and beauty have also become a key focus: the company is the number-one fashion operator in airports worldwide and regularly invests in new projects such as Vienna's The Fashion Gallery, featuring brands including Ermenegildo Zegna, Longchamp, Tag Heuer and more. CEO Dag Rasmussen explains why travel retail is more important to the luxury sector than ever.
How are luxury brands engaging with travel retail?
It's an exciting moment for travel retail as we're at the meeting point of two dynamic trends: travel and luxury. More and more people – especially those from middle-class backgrounds – are flying, so the demand for an upscale shopping offer at the airport has grown exponentially. A decade ago it was still unthinkable for some luxury brands to go into travel retail but today this sector, together with online, represents the biggest opportunity for growth. Our long-term partner Hermès was among the first to take the leap and many other brands are now following suit. We've recently introduced monobrand shops for the likes of Celine, Moncler and Rimowa at Paris Charles de Gaulle – the fact that these names are arriving on the scene shows that the image of travel retail has long changed.
What's the difference between the airport shopping environment and downtown locations?
Contracts between airports and retailers are fairly short, meaning that every five or 10 years, brands have to reinvent their retail concept. We are able to adapt to the changing demands more quickly and can offer an assortment of goods you wouldn't be able to find in one downtown location. Airports and retailers have understood that travel retail is a huge part of their revenue, so they are investing in infrastructure to speak to a high-end clientele with attractive environments, vip lounges and personalised shopping services. Our understanding of luxury isn't reduced to shopping and fashion, however, it's about the experiences we provide. In our food segment we have started partnerships with Michelin-starred chefs, including Thierry Marx's La Plage restaurant at Nice Côte d'Azur airport.
How do growing concerns about sustainability affect the industry?
The industry is marked by opposing forces: a need or want to travel more, as well as environmental awareness. Some passengers now favour rail travel over short-haul flights – we can cater to this shifting behaviour through our train-station outlets, such as Relay. Overall, I'm optimistic that aviation is getting greener and the clientele will stay. Chinese passengers, for example, make up less than 10 per cent of shoppers passing through our stores, yet they contribute to one-third of fashion sales. We speak with brands and are working hard to reduce single-use plastic and packaging in general. It's not an easy balance to strike because, within luxury, packaging is part of the product – but we believe we can make it happen.
lagardere-tr.com
The CV:
1988: Joins Lagardère Travel Retail
1991: Becomes director of finance and organisation at Press Shop in Brussels
1996: Moves to Belgian media distribution company amp
1999: Rejoins Lagardère Travel Retail as coo
2011: Becomes chairman and CEO
---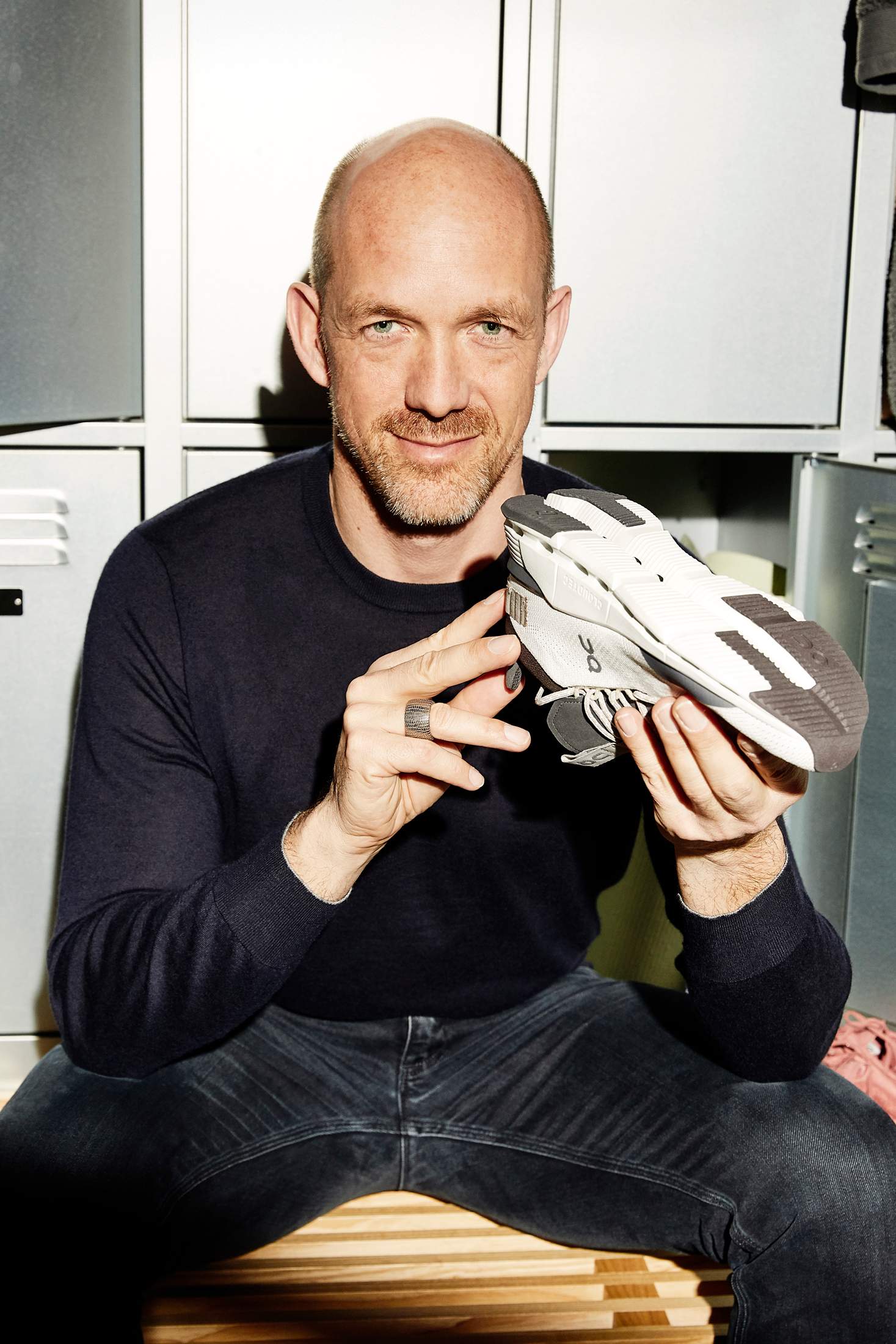 David Allemann
Switzerland
Co-founder of On Running
In 2009, Swiss athlete Olivier Bernhard began experimenting with ways to improve his running shoes: the six-time Ironman winner cut sections from his garden hose and glued them to his soles. Pleased with this springy cushioning, he saw the potential to develop a new style of running shoe based on his prototype. After several years of developing the design with an engineer, his trainer brand On Running – launched in Switzerland with friends David Allemann, a marketing executive, and journalist Caspar Copetti – was born. So innovative was the design that it won an award at Munich's ispo, the world's largest trade fair for sporting goods, just 12 months after its release.
Word spread among the athletic elite, aided by Allemann's marketing acumen (he was once chief marketing officer at Vitra). "We'd just started the company and we were sitting in our tiny office in Seefeld when we got a call from marathon winner Tegla Loroupe," says Allemann, who's now sitting in the brand's bigger Zürich HQ. "She was on a peace run from Germany to Rome, where she had an audience with the Pope. She said she loved the shoes and asked for another pair."
Loroupe liked the brand's lightweight, ergonomic designs, whose secret ingredient is their patented CloudTec technology: hollow pods that line the soles and provide a bounce. It turned out that others did too. British triathlete Tim Don wore them when he beat the world record by four minutes, while tennis star Roger Federer loves them so much that, in 2019, he invested in the brand and became a contributing product designer. The shoes are now stocked in some 6,500 retailers worldwide. "They work a bit like the wheels of a plane," says Allemann. "They allow you to land softly but [their soles] also collapse, which means you have a hard surface to push off from."
 With offices in the US, Japan, Australia and Brazil, the speed at which On Running has conquered markets around the world is remarkable. Allemann believes that this rapid global success was aided by the fact that the company was founded in Switzerland. "Obviously it's crazy to start a sports brand out of Zürich but in hindsight there were two clear benefits," he says. "First, you have a very small home market. We know everybody here so we have a great testing market. It also forces you to go global fast. We're only eight million people here so you have to go beyond your home market – whereas if you start in the US, you can grow for 15 years before you have to think about getting out. Pretty much on day one, we went to Germany, Austria and the UK. We often say we're the world's smallest global company."
The brand's appeal extends beyond sport. Fashion designer Jonathan Anderson has been spotted in the trainers, as has Dover Street Market co-founder Adrian Joffe. "Our shoes have always had a strong design dna," says Allemann. "When we founded the company, we looked at the classic running shoe and wondered why it had to look ugly to be taken seriously as a performance machine. We wanted to do what Apple did for laptops or what Dyson did for home appliances; we wanted to strip away everything that doesn't have a function and bring it down to the core of the product." 
Their crossover into what Allemann describes as "the sneaker world", where designs are worn for style as much as performance, has led On Running to its latest creation: the Cloudnova, which launches in the coming months. "Over the past five years we've seen performance and fashion fusing. Every fashion house has started making trainers," says Allemann. Yet On's roots as a running brand give it an advantage. "Most of the designs produced by big fashion houses are quite stiff and heavy," says Allemann. "Our mission is to bring the latest running-performance technology back into the trainer."
on-running.com
The CV:
1996: Client services director at Futurecom Interactive then Advico Young & Rubicam
2000: Joins McKinsey as a management consultant
2002: Returns to Advico Young & Rubicam as managing director
2006: Becomes chief marketing officer at Vitra
2010: Founds On Running
---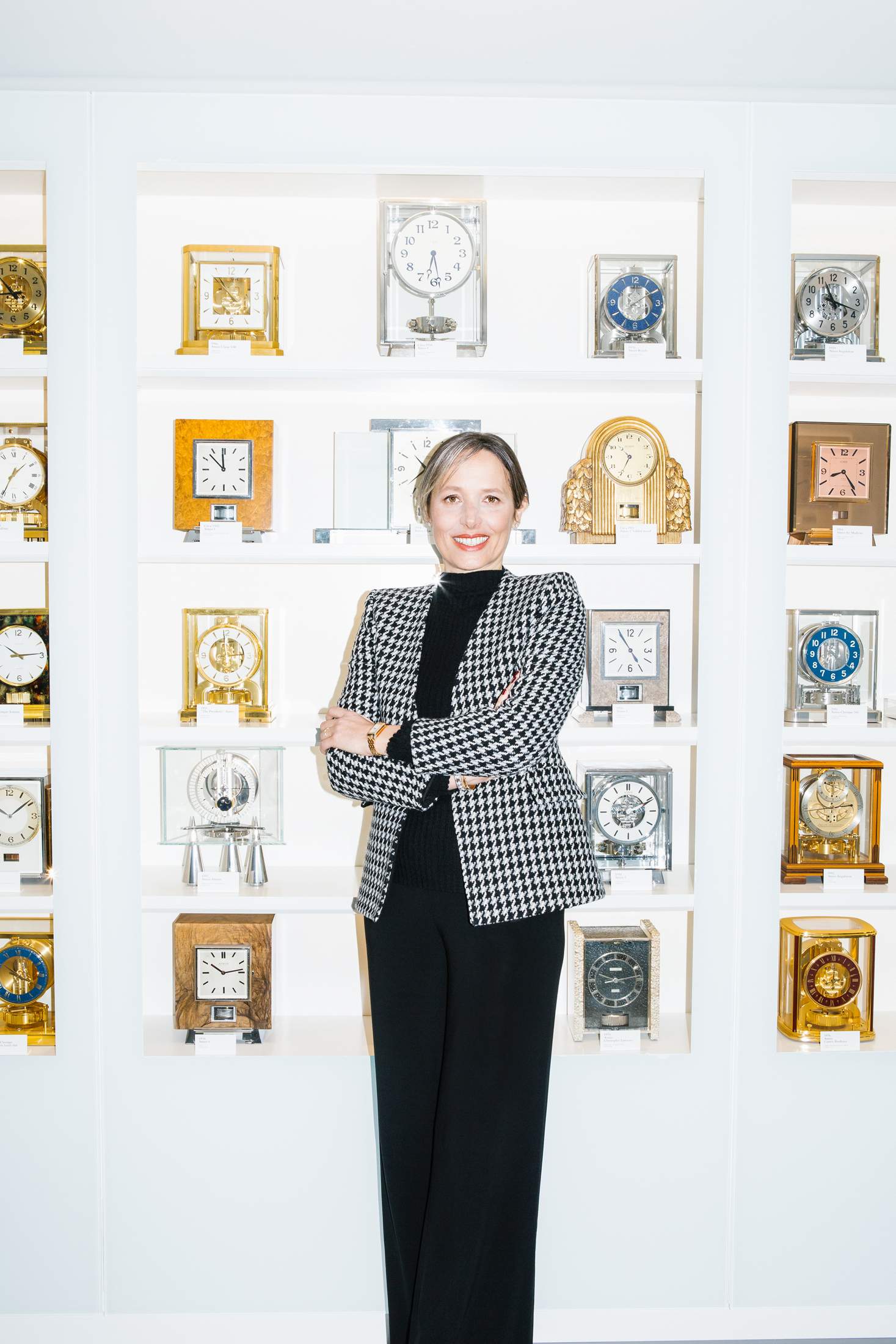 Catherine Rénier
Switzerland
CEO of Jaeger-LeCoultre
Since Catherine Rénier took the helm of the venerable Richemont Group brand Jaeger-LeCoultre in 2018, she has ushered in a subtle change in culture by connecting with the 187-year-old watchmaker's customers and opening up the headquarters in the quiet Swiss village of Le Sentier. She tells us about her management philosophy, the challenges facing the luxury industry today and leaving the bright lights of Hong Kong for the rural Vallée de Joux.
Jaeger-LeCoultre has been around for nearly two centuries. How do you encourage risk-taking in a company with such a storied heritage?
At Jaeger-LeCoultre I think it's easy. From the beginning the maison was built on a pioneering spirit. Antoine LeCoultre was not a watchmaker to start with – he was really an engineer-inventor. He created music boxes. He loved the precision of the very small components of watches. He created machines, such as the millionomètre, to measure the precision of a micron. So the spirit has always been here, you just have to support it. There needs to be a certain freedom.
Since you started as CEO you have set about opening up the brand to customers. How are you doing this?
Really, we want to educate, we want to share. Last spring we extended the warranty of our products to eight years and our clients became part of the Jaeger-LeCoultre community with access to what is happening behind the scenes. In the coming weeks and months we will reshape the [appointment-only] process for visiting our headquarters. We want to be open to the public. We'll have more educational visits and there will be three-hour seminars where you can gain a deep understanding of certain topics.
The luxury sector in general has had a tough year. What are the main challenges for the watch-making industry?
What we have to learn to live with is uncertainty and volatility. Who could predict a virus or whatever else retail and commerce has had to face in the past few years? You need to be agile with your plans; you need reactivity within your teams. There's never a rhythm that's set in stone for the next few years. Every quarter is a new quarter.
You spent a decade living and working in Hong Kong as the Asia and Pacific head for jewellery brand Van Cleef & Arpels. What did you learn about the changing nature of the luxury market there?
I learned that in Asia there are many opportunities – but select them well. Be sure that you protect your image and your heritage and build something solid for the future. You might be tempted by quick wins but you need to think about the long term, always.
With R&D lead times that take years as opposed to months, how do you keep up with modern demands for novelty?
Taking our time is a challenge but it's also nice. I trust that no matter what happens around us, we see the interest for our products is out there. A lot of our clients work in Silicon Valley and they see the perishable items that come with hi-tech. They respect the craftsmanship and the fact [our pieces] take time to create.
What are the opportunities for the watch-making sector?
There's an opportunity to show our craft. In the world today, obviously, you don't need a watch to tell the time. You'll come to us because of the history we have protected and built over the years – the know-how. A watch these days is a symbol of this heritage, of what we can accomplish.
jaeger-lecoultre.com
The CV:
1999: Moves to New York to join Cartier as retail development director
2003: Joins Van Cleef & Arpels as international deputy marketing director
2008: Relocates to Hong Kong and works her way up to Asia-Pacific president
2018: Becomes CEO of Jaeger-LeCoultre