Luxury / Global
Fine lines
Our review of the latest in all things luxe takes in Japan's one-site-fits-all emporium, some Lebanese couture in London and a truly fashion-conscious accessory.
1
Retail 
Shibuya Parco
Japan
When the team at Japanese shopping complex operator Parco started thinking about reinventing the company's hulking Shibuya flagship it was clear that tinkering around the edges wasn't going to be enough. Since it opened in 1973, Shibuya Parco had been at the cutting edge of Tokyo pop and fashion culture. Forty years on, although still popular, its creative verve was waning. Only a radical reinvention would suffice.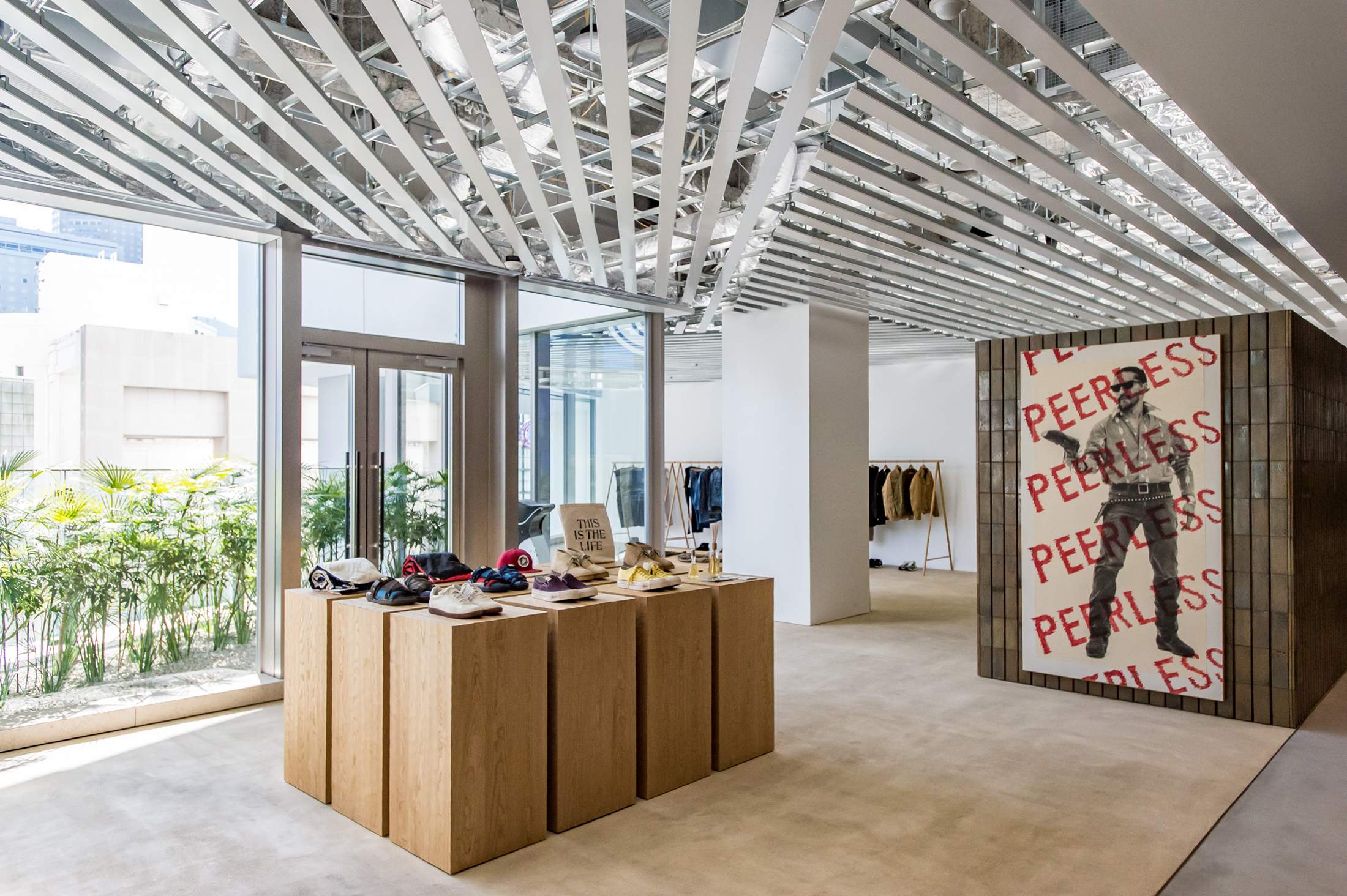 "Everyone agreed that it was time for a total reboot," says shop manager and Parco executive Takashi Kashimoto, who's been with the company for more than 30 years. "Parco's 50th anniversary was coming up in 2019 so it was a good moment to discuss turning the Shibuya site into something new. Shibuya has always had this connection with fashion, art and film but it's also about diversity. Unlike other more exclusive areas, such as Ginza or Aoyama, Shibuya is for everyone and we wanted Parco to be an expression of that openness."
The old landmark was demolished in 2016 and the new shop opened at the end of last year, refreshed and bursting with energy from its 10th-floor roof garden down to its buzzing basement food hall. The old rubric for the department store has been ripped up: there are no men's and women's floors; a vinyl shop sits among the restaurants; there's an art-house cinema on the eighth floor; and contemporary art can be found throughout. There's also a vintage clothes shop, a trainer-revival centre where old kicks can be brought back to life and an alterations atelier. The sixth floor is devoted to anime and technology, and includes Japan's only Nintendo shop.
"We weren't interested in age or gender distinctions," says Kashimoto. "This shop has no 'target audience' – it's for anyone from anywhere. When it came to tenants, we were looking for things that were kakkoii [cool] but, most importantly, creative. Parco has to be about more than just selling products and making profits now. It's about the experience; we want people to come here and be excited about exploring the very best of fashion, art, culture, technology and food. The fashion industry in Japan is struggling, so we felt a responsibility to revive the value of Japanese fashion from here."
Interested parties who are looking to get a snapshot of where Tokyo fashion is now can come to Parco to see brands such as Undercover, Junya Watanabe Man, Ambush and Human Made (from Bathing Ape founder, Nigo). Peerless, the new shop from cult brand Visvim, sells some products exclusive to Parco.
"Parco was setting trends in art and fashion in the 1980s and we wanted that to happen again," says Kashimoto. There is a relentless schedule of retail pop-ups and events, which means that Parco never looks the same from month to month. "We appreciate that sense of transformation," he adds.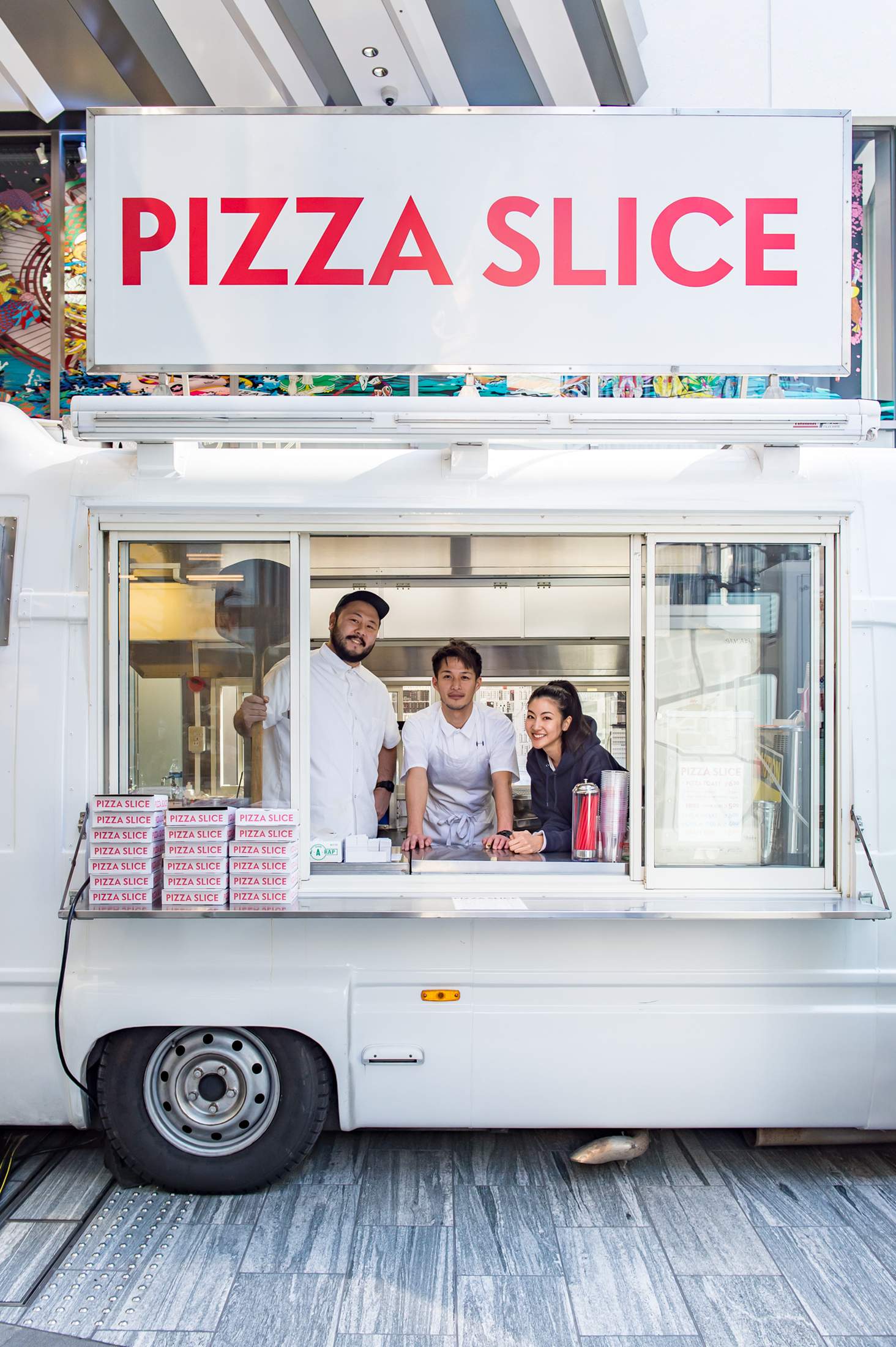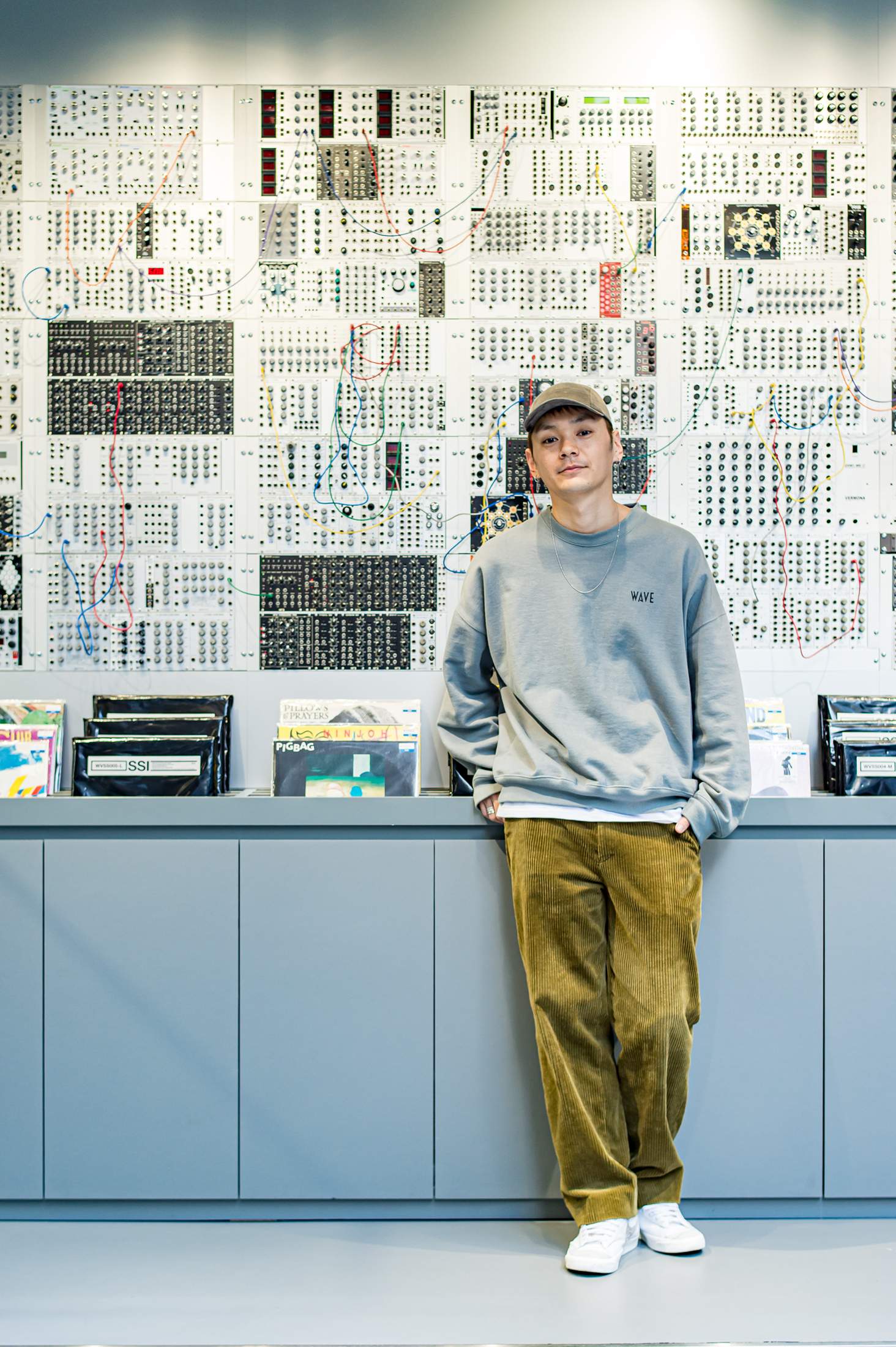 Although the new Shibuya Parco has marginally less floor space than the old shop, sales targets are a third higher, at ¥20bn (€166m) a year. So far the signs are good. "We've been amazed by the success of the anime floor," says Kashimoto. "People are coming from all over and represent all ages too, from business people to school children. About 20 per cent of sales are coming from overseas visitors and we're looking to raise that further." It's a time of change for the business: in March, Parco, which has 17 shops across Japan, became a subsidiary of the Japanese department-store operator J Front Retailing.
"The sense of chaos, of a place where you can have Nintendo, Gucci and noodles all mixed up, is key to Parco's success," says Kashimoto. "As is a supportive audience that is open to encountering new cultures."
shibuya.parco.jp
---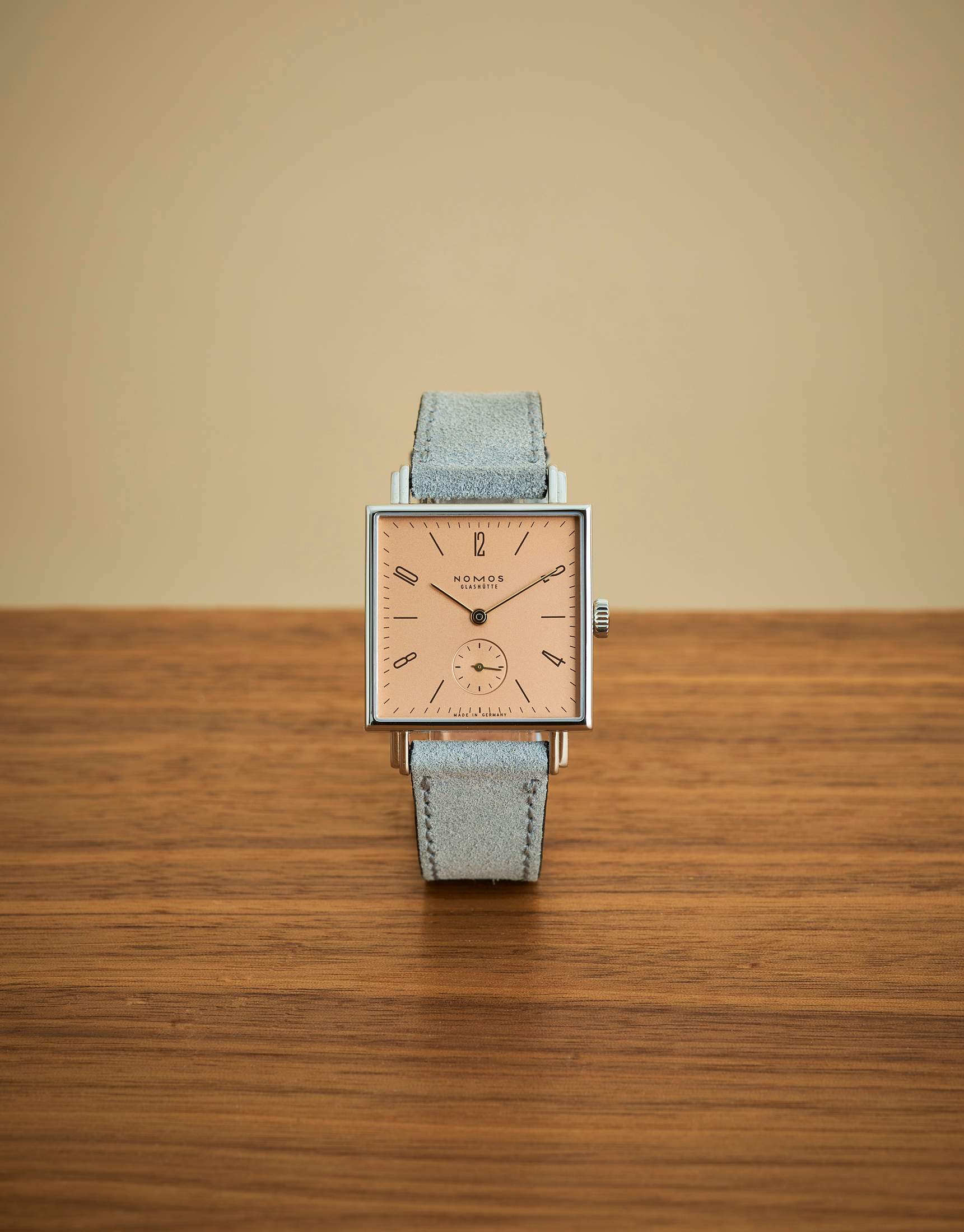 2
Watches
On the face of it
Global
April is usually the time of year when watch brands showcase their new creations at Baselworld or Salon International de la Haute Horlogerie in Geneva. Although this year's trade fairs have been called off due to coronavirus, there's still a wealth of new models to look out for in shops. The clean lines are tempting us to invest in a fresh piece for smart weekday wear.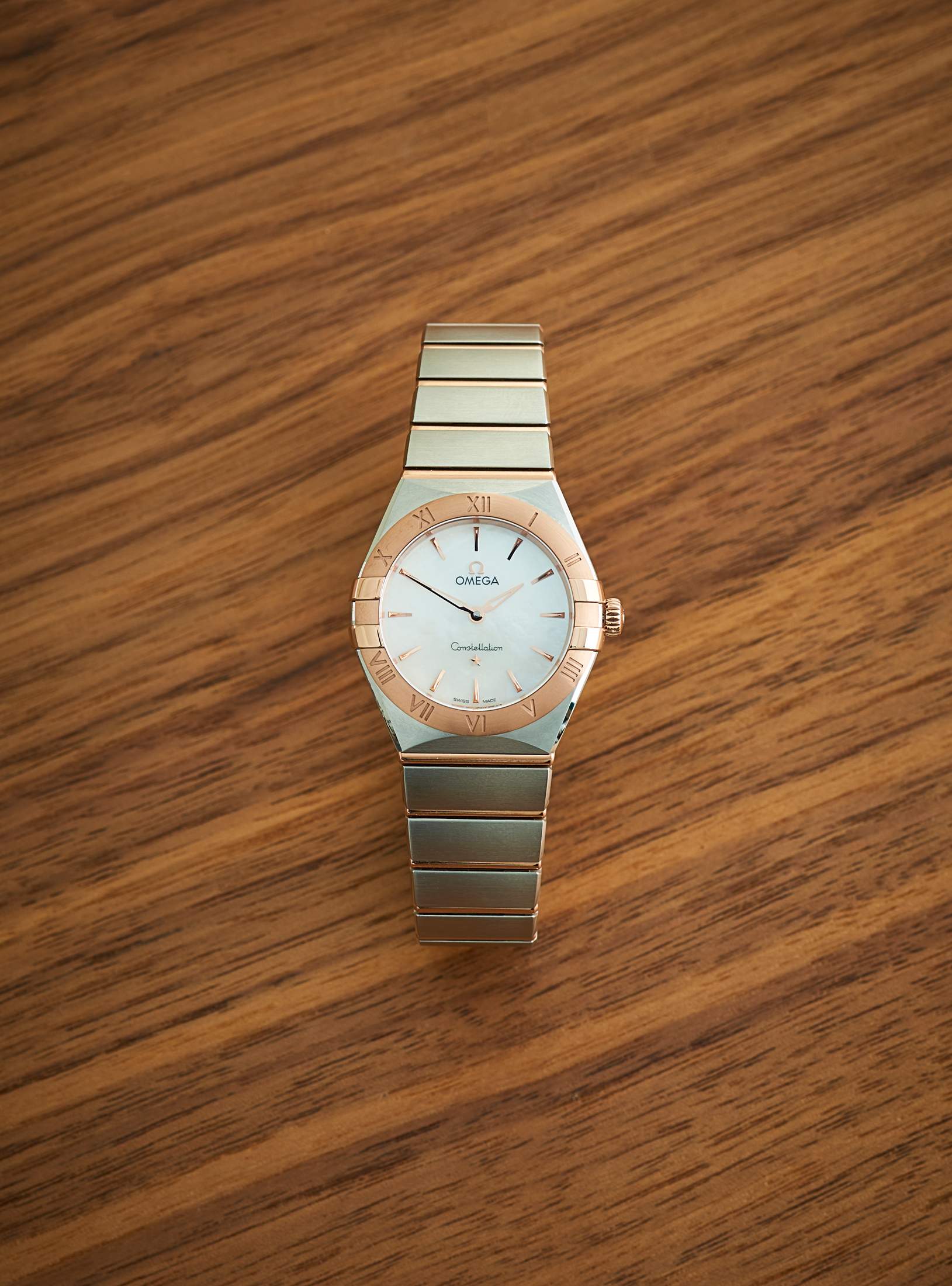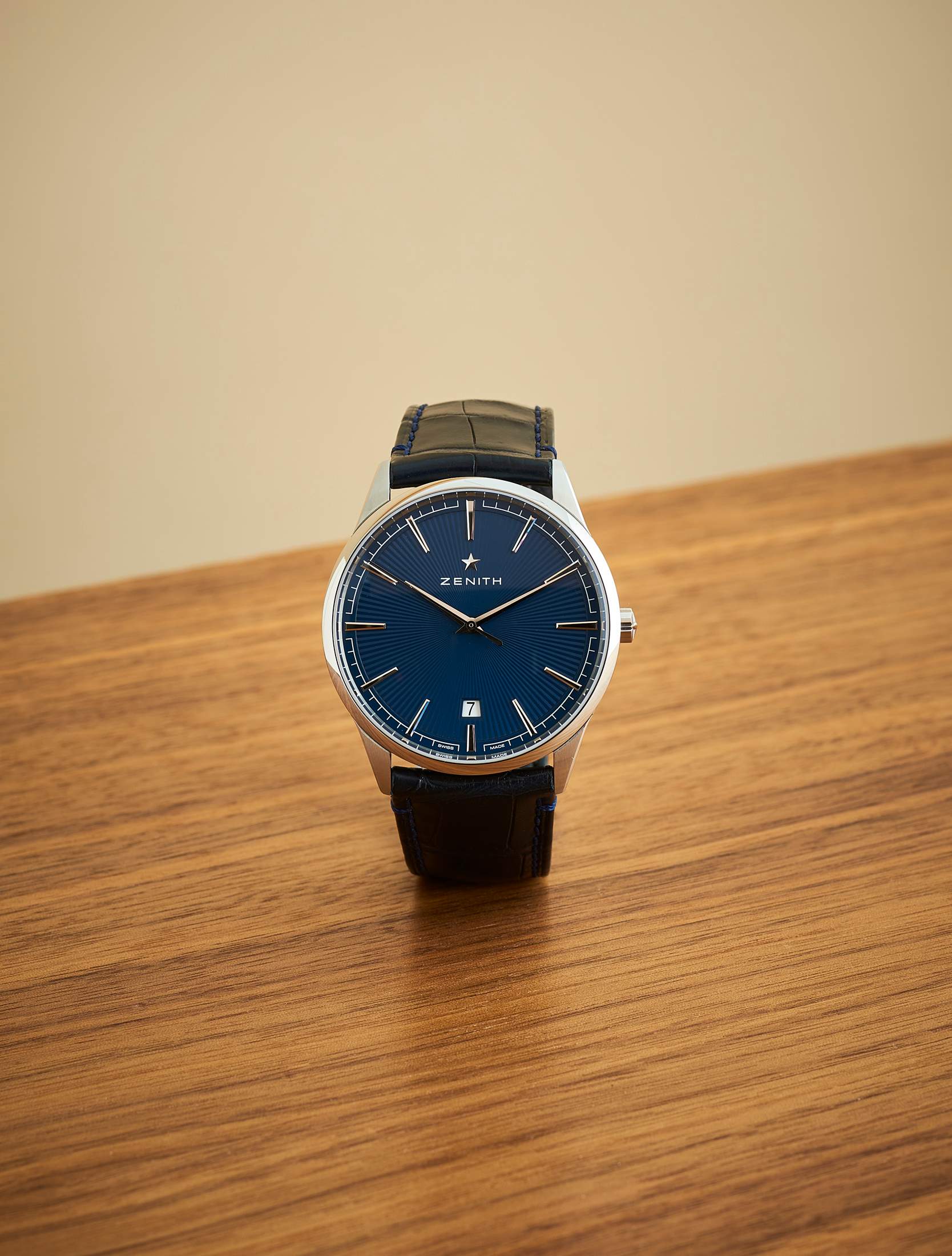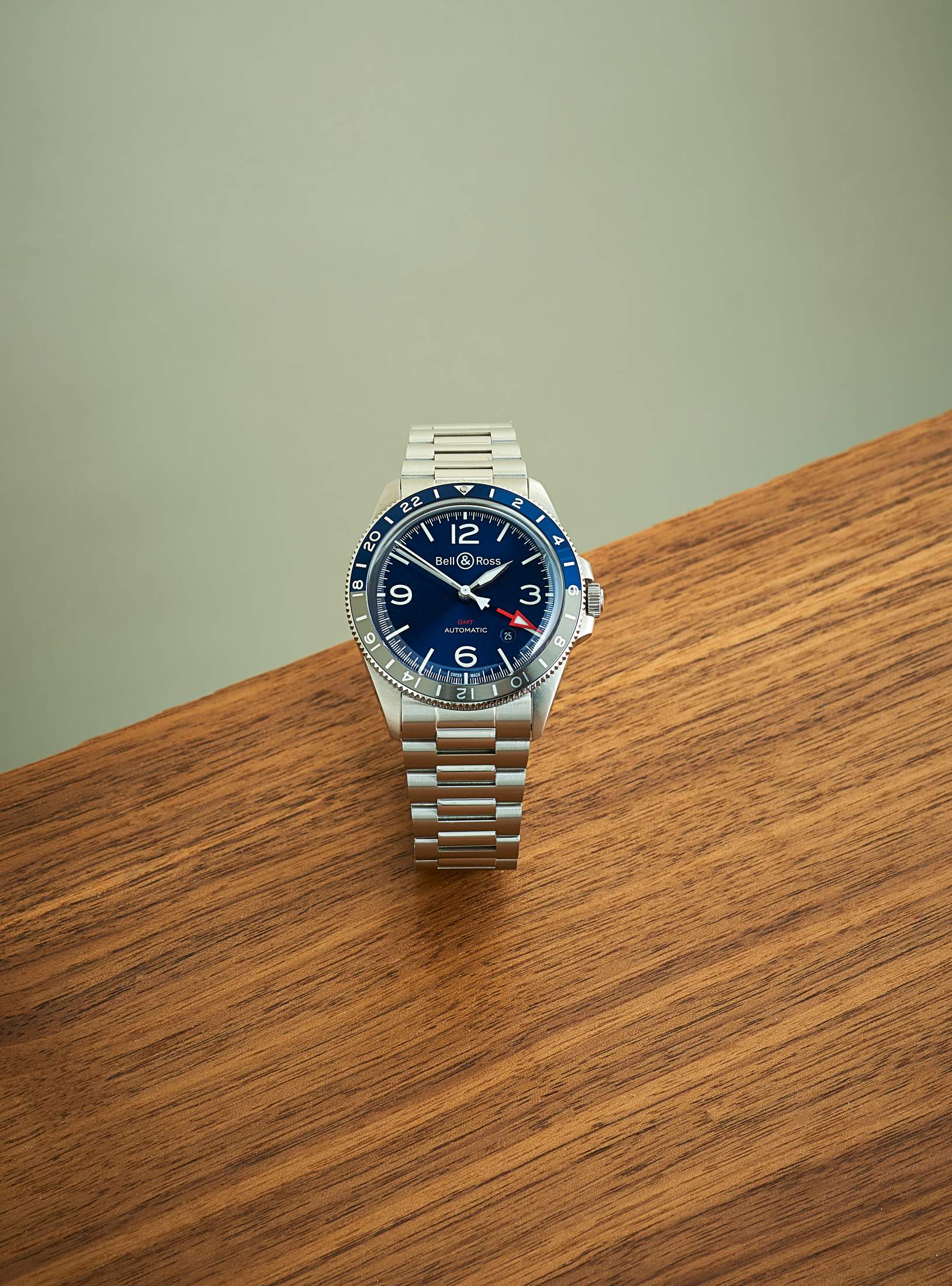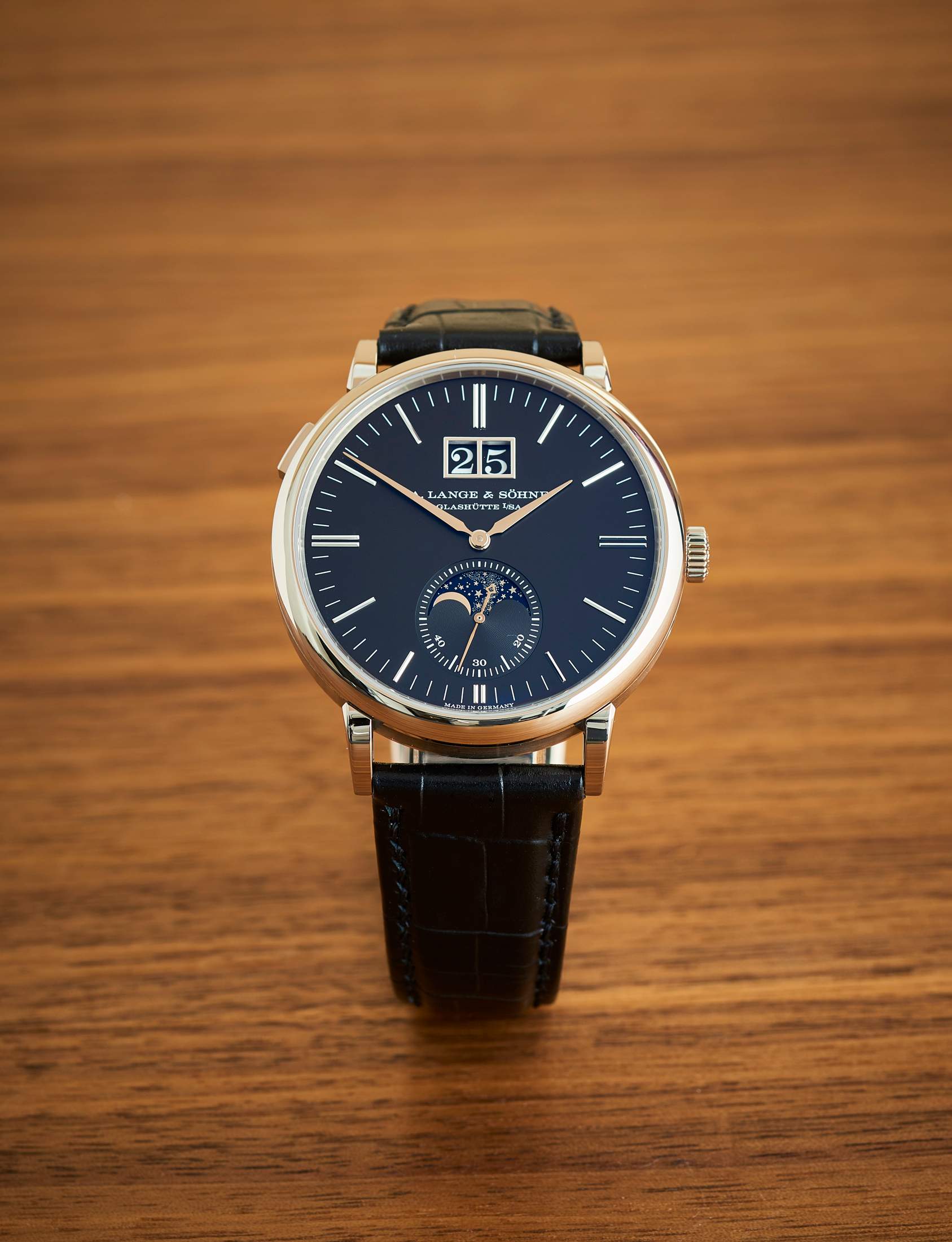 ---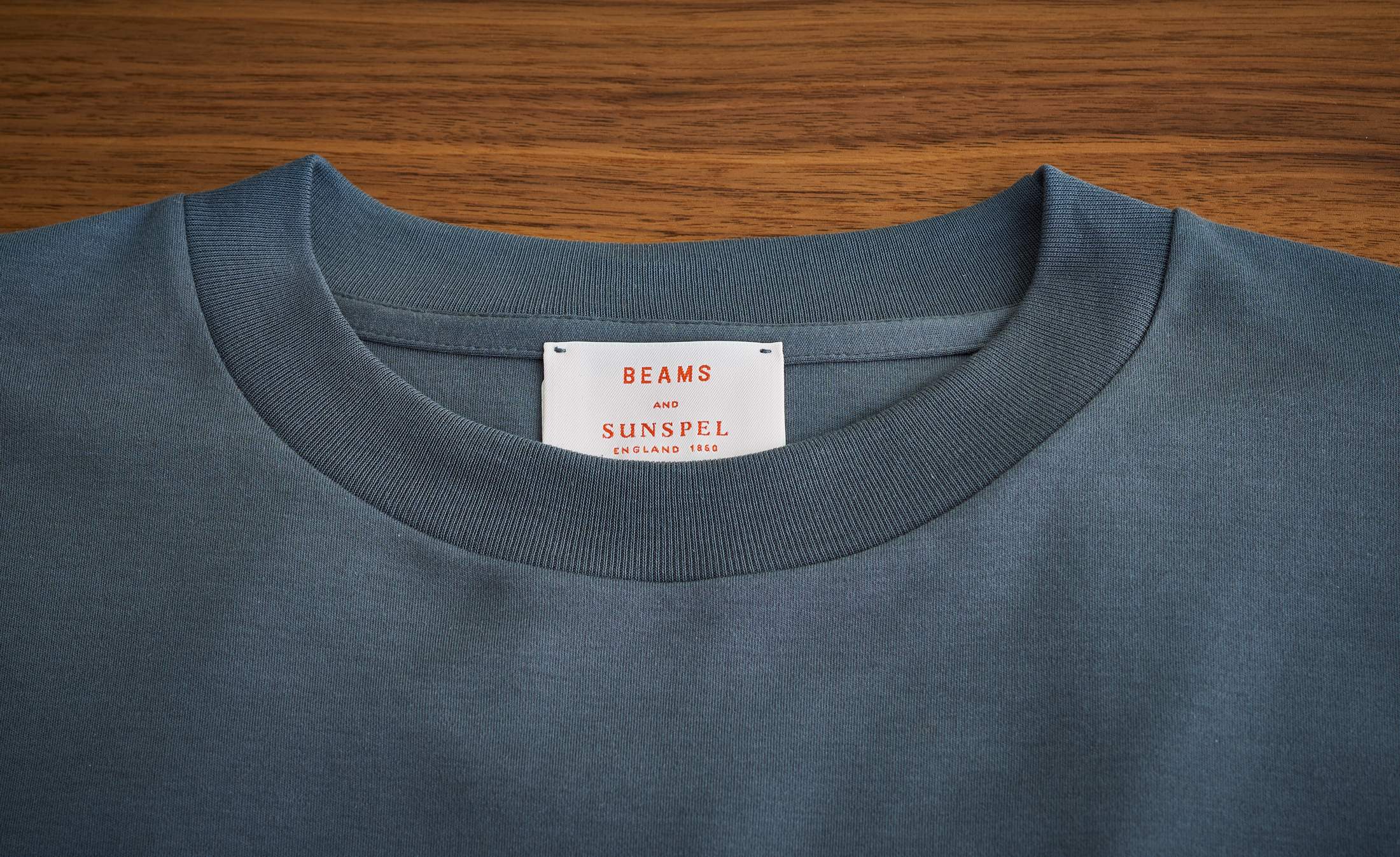 "Sunspel has been perfecting the T-shirt for more than 100 years," says David Telfer, head of design of the 160-year-old London-based brand, which still makes most of its clothes in its Nottinghamshire factory. To celebrate this milestone, the label has partnered with three Japanese brands – 45r, Beams and N Hoolywood – to reinterpret Sunspel's bestselling styles.
"We asked a mixture of brands to show different aspects of Japanese design," says Telfer. "With 45r you have craftsmanship, while N Hoolywood is fashion-forward in style and silhouette, and the Beams collaboration shows contemporary Japanese minimalism." Beams worked with a heavier-weight version of Sunspel's jersey, making the top more boxy and oversized to appeal to the Japanese market.
Sunspel was first exported to Japan in the 1960s, after a Tokyo-based businessman visiting Harrods fell in love with the crisp cotton tops requested to import them. The brand remains popular with the nation's shoppers to this day. "UK-manufactured products are so revered in Japan," says Telfer.
sunspel.com/uk
---
4
Womenswear
Maison Rabih Kayrouz
UK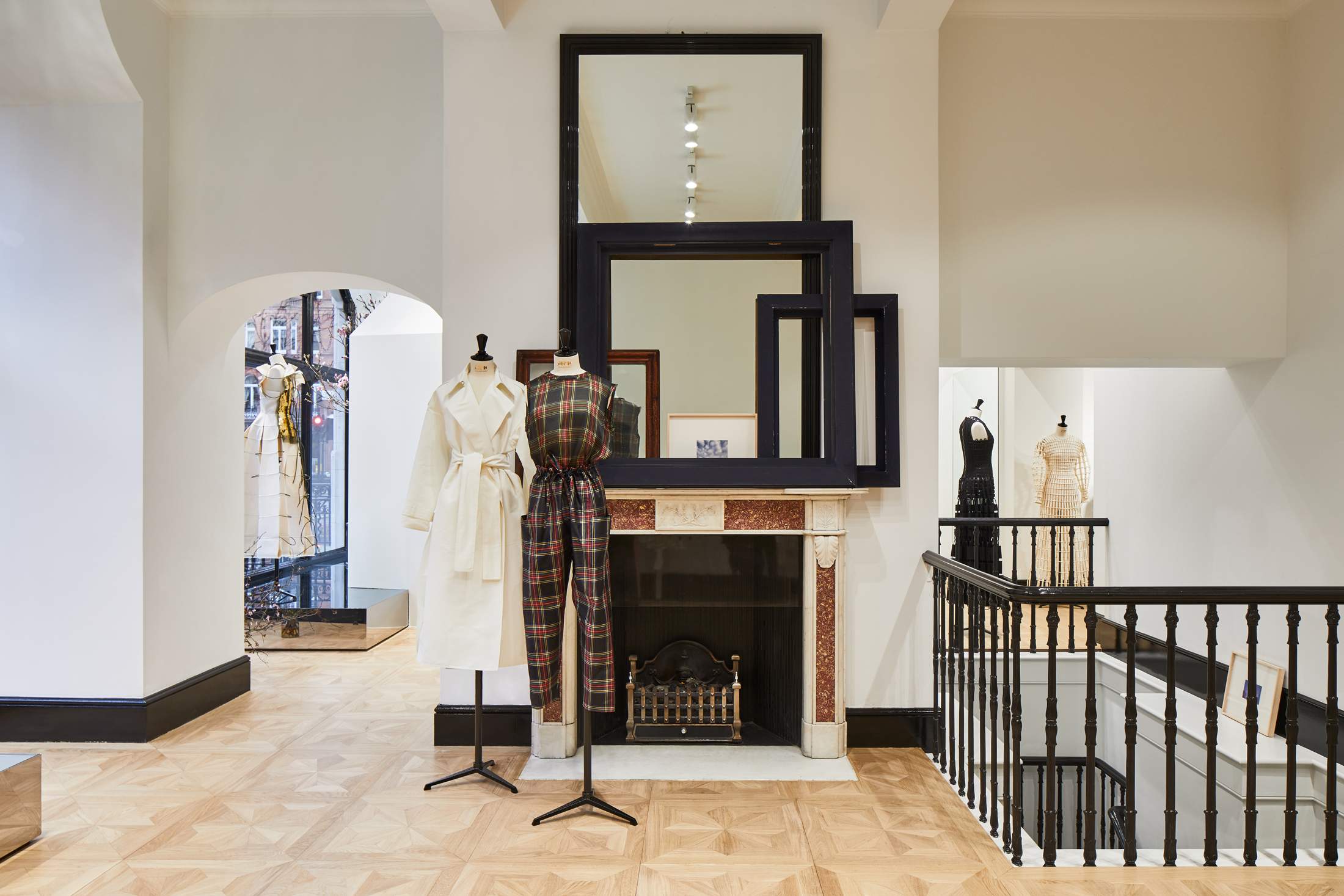 Lebanese designer Rabih Kayrouz is a throwback to the days when the fashion industry was more romantic and less incessantly commercial. His womenswear brand, Maison Rabih Kayrouz, creates pieces that are delicate and feminine but never frilly or frothy. In fact, the understated aesthetic of his designs belies the intricacy of the construction – the techniques employed to make his ready-to-wear collections are so elevated that he is allowed to show them during Paris Haute Couture week.
Kayrouz splits his time between the French capital, where his label is headquartered, and his native Beirut. He has shops-cum-studios in both cities and now it's London's turn. The brand has opened a gracious two-storey shop on Mount Street, a particularly glossy stretch of Mayfair. Its interlocking high-ceilinged parquet-floored rooms are dedicated to ready-to-wear, couture and bridal collections, while the basement features "spontaneous" displays that change regularly. The first is an exhibition by Lebanese photographer Nadim Asfar. "It's not the type of retail where you just buy and go," says Kayrouz. "You have to come here, spend time, have tea, sit on the couch... Maison Rabih Kayrouz is not only about one or two dresses or an 'it' item; it's about a whole universe that is loving and hugging a woman."
maisonrabihkayrouz.com
---
5
Accessories
Bottletop Togetherbands
UK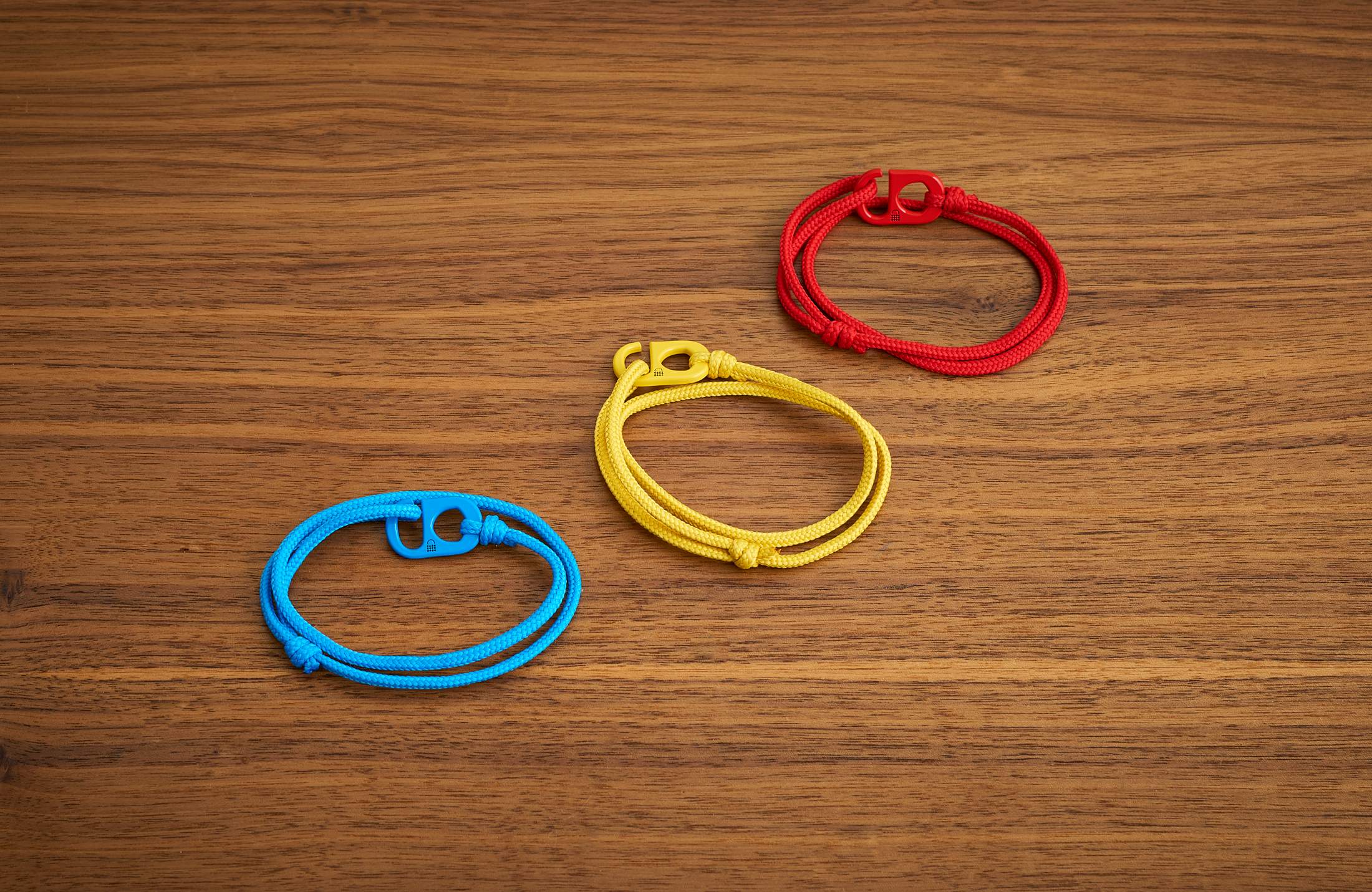 "Fashion can be a transmitter for complex issues," says Cameron Saul, founder of the UK-based Bottletop, a sustainable accessories brand. The company recently unveiled Togetherbands, a collection of 17 wristbands, with all proceeds donated to organisations battling issues such as poverty and gender inequality. Composed of ocean-waste plastics and melted-down guns that were salvaged from El Salvador by an ngo, the bracelets are made by a women's collective in Nepal.
Four years in the making, the project came about after Saul met the UN's deputy secretary-general, Amina J Mohammed, at a fashion event. The UN asked for help in spreading the word about its 17 development goals, such as zero hunger and clean water. For Saul, who founded Bottletop in 2002, a coloured bracelet was a no-brainer. "The wrist is visible – and visibility is key for the message," he says. The bands stimulate conversation about the cause at hand. Each cause is identified by a shade: climate change is olive green; ocean health is turquoise. The climate-change bracelet is currently the most popular. "It has the most urgency attached to it," says Saul. "We're living in a time of unprecedented environmental issues. Now, more than ever, people want to show support for the things that they care about in a visible way."
bottletop.org; togetherband.org
---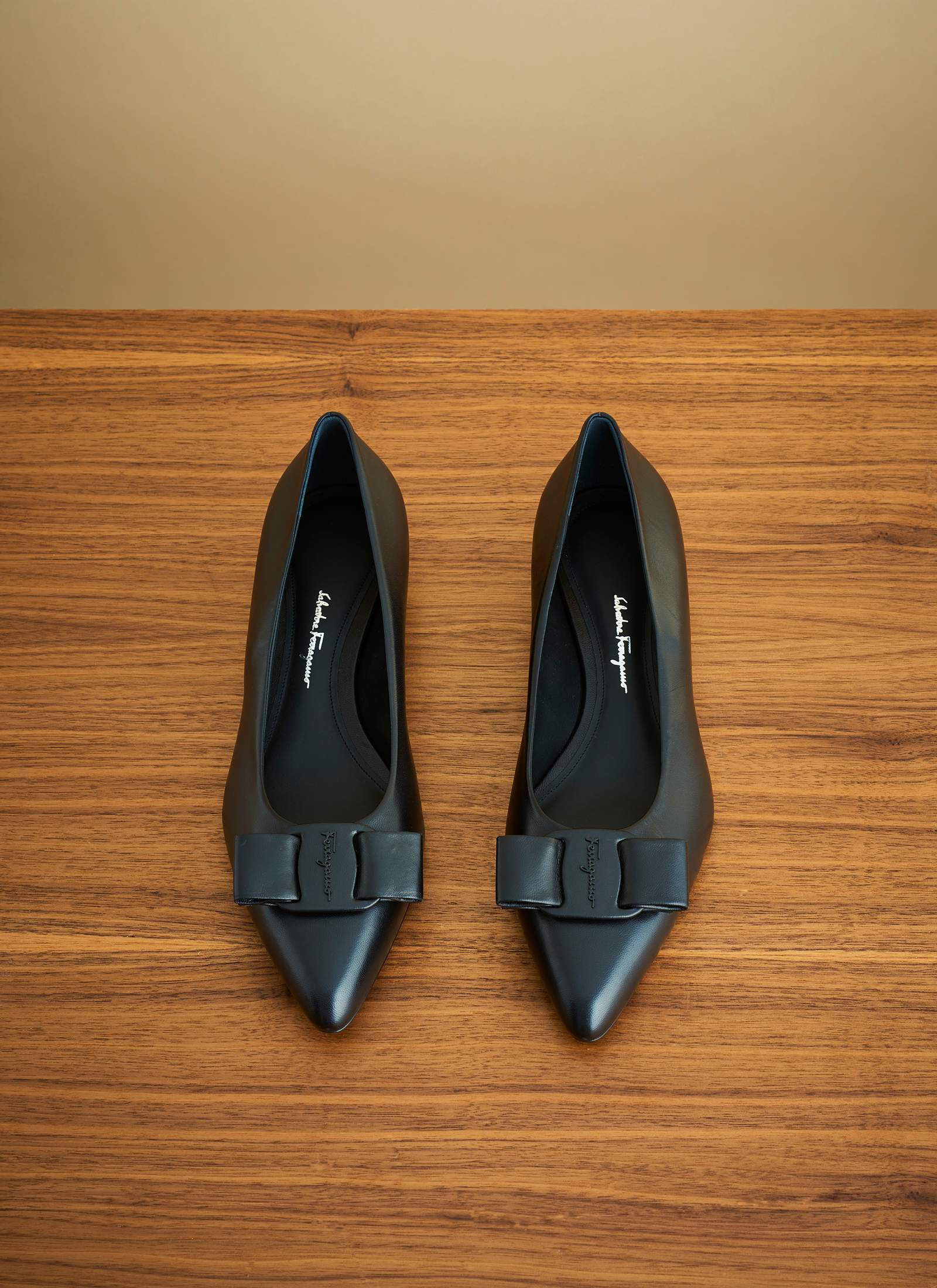 6
Shoes
Best foot forward
Global
The weather is warming up so why not introduce a hint of fun to your ensemble by investing in some new kicks? Whether it's a pair of bold trainers, playful ballet flats or beach-ready flip-flops, here are some new-season styles to put a spring in your step.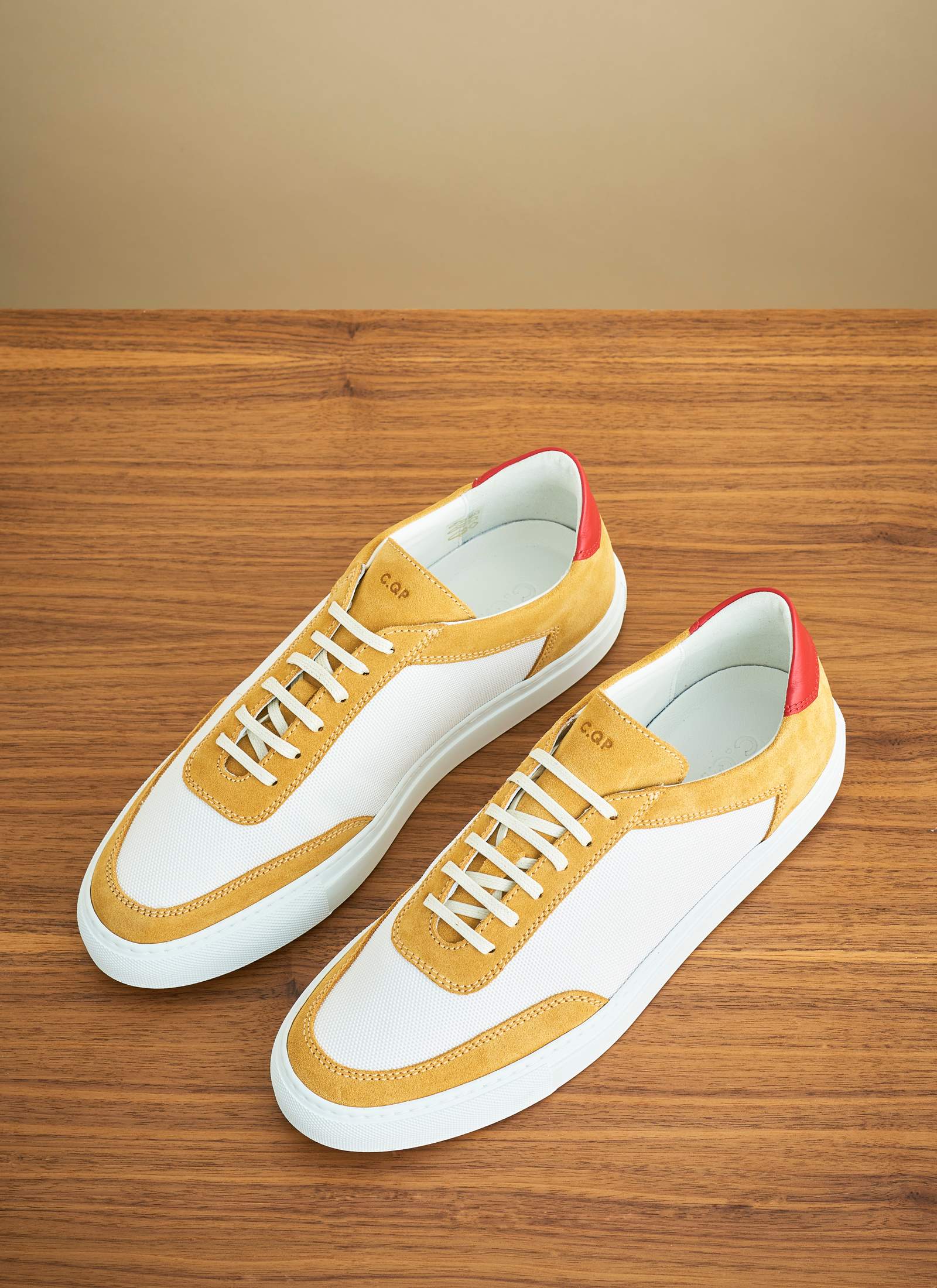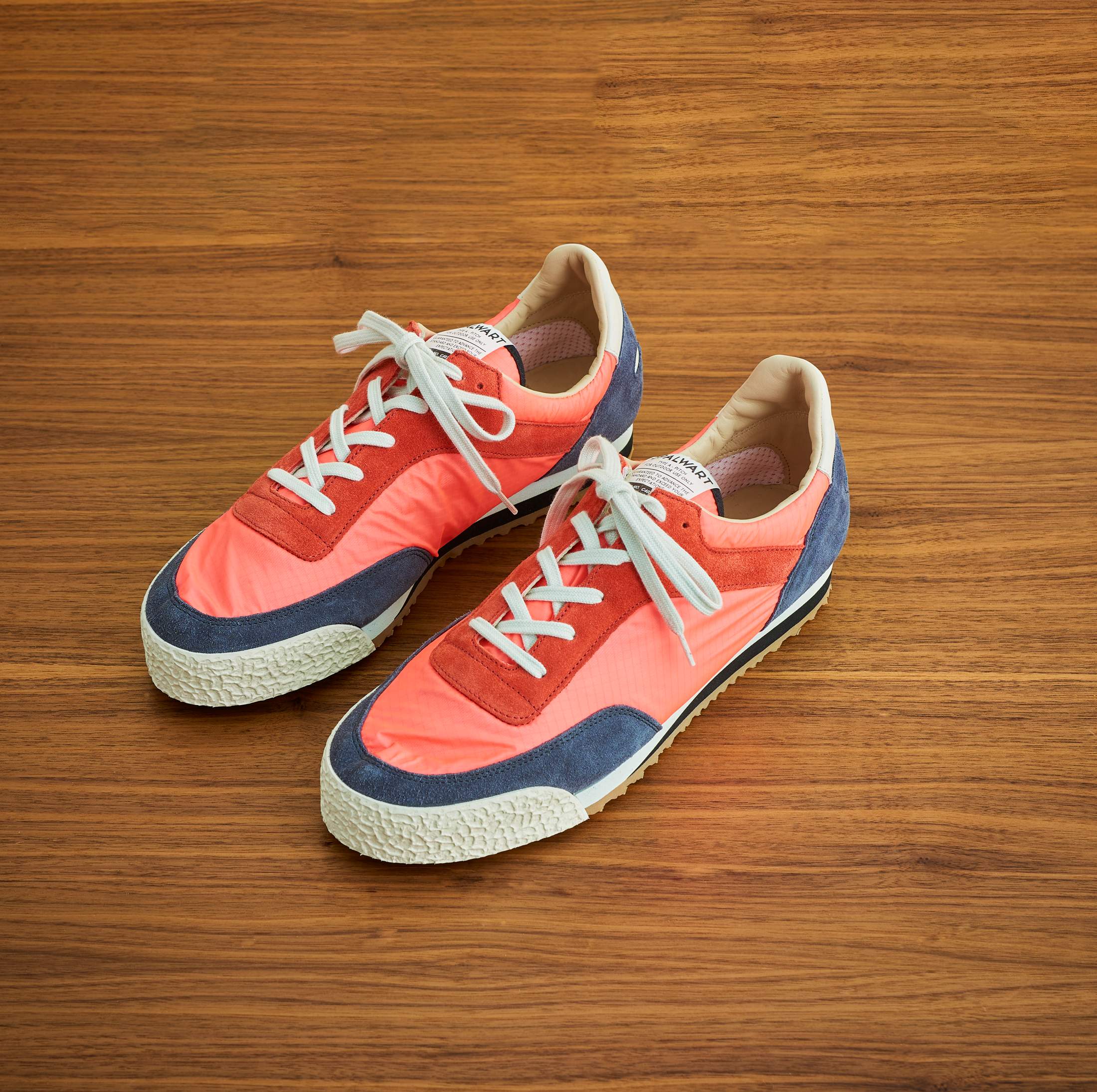 ---
7
BusinesS
Central Group
Thailand
From its humble beginnings as a single shop in postwar Bangkok to owning a string of high-end shopping hubs in Europe and Asia, Thailand's acquisitive Central Group has expanded significantly since the early 1950s. And that upward trajectory has continued apace into 2020. In early February the group obtained Switzerland's Globus chain of luxury department stores in a 50-50 venture with Austrian real-estate investor Signa. It followed that up with Thailand's biggest ever stock-market listing, giving its retail arm, Central Retail Corporation, a market cap of more than $8bn (€7.3bn).
The Globus deal, which included the acquisition of eight associated properties from Swiss retailer Migros-Genossenschafts-Bund, boosted Central Group's growing European portfolio and cemented its vast retail, property and hospitality network that spans 14 countries, encompassing everything from premium boutiques to convenience stores. In addition to its more than 3,500 properties in Thailand and 240-plus in Vietnam, the crown jewels of the group's empire are Italy's Rinascente chain, Berlin's Kadewe and its sister stores in Munich and Hamburg (also co-owned with Signa) and Denmark's Illum.
---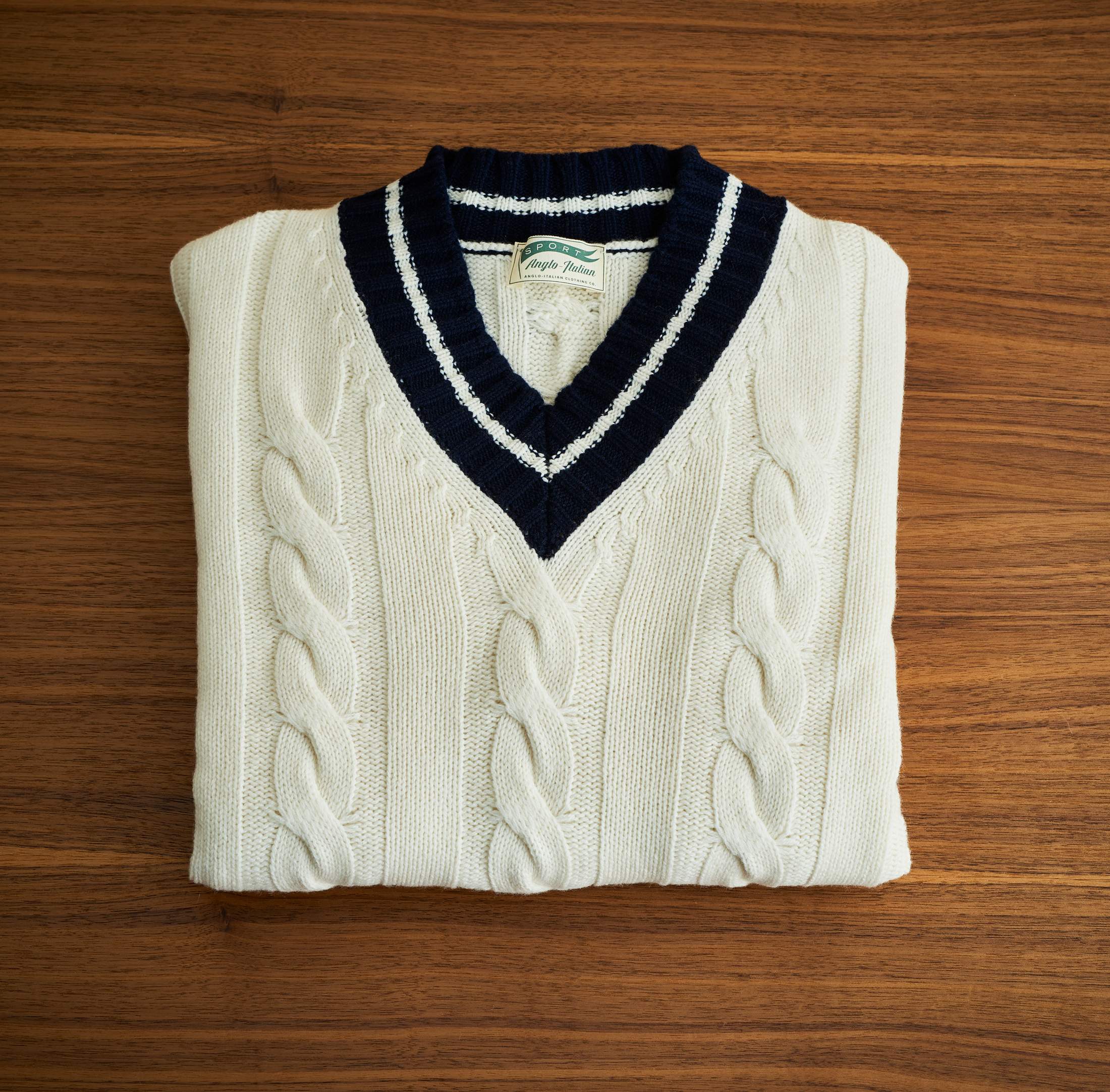 8
Menswear
Anglo-Italian Company
UK/Italy
"Real luxury is to be able to design, develop and produce," says Alex Pirounis, co-founder of London-based menswear label Anglo-Italian Company. For the past two years the brand has produced its edit of suiting, elegant knits and trousers in ateliers across Italy. But now Pirounis and co-founder Jake Grantham have teamed up with tailoring mogul Alberto Caruso to open a new factory in Parma, northern Italy, which will bring 80 per cent of the brand's clothing production in-house. It's a big investment but it makes sense in the long run. "We can now produce our clothes for 40 per cent less," says Pirounis.
To ensure that the factory covers its costs, the company has set up a division that will manage production for other brands: 50 per cent of the factory's schedule will be for external labels. "We have in-house pattern cutters, so brands can come to us for prototyping and production," says Pirounis. "It's a lot less time consuming for them."
angloitalian.com