Observation 1 / Japan
Size matters
But bigger isn't always better. In Japan, youngsters keen on life in central Tokyo are content in tiny apartments. Our correspondent squeezes in.
Naoki Kawamura's apartment has everything a young hairdresser about town could need: rails for his collection of vintage clothes, lofty walls to show off the photos he snaps on his Olympus Pen and a central location slap bang in the middle of Tokyo. One thing that is lacking in this otherwise ideal set-up is floor space: Kawamura's des-res is a diminutive 9 sq m – half that once you knock out the bathroom and entrance; it has a raised platform for sleeping on.
Kawamura is one of an army of young Tokyo citizens who are forgoing space to live in stylish matchboxes in the city's most bijou neighbourhoods. "I wanted to be in an area where people are switched on to fashion and music," he says, hair perfectly gelled. "Plus, I only have a 20-minute commute to the salon from here."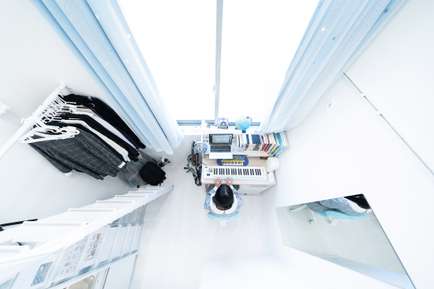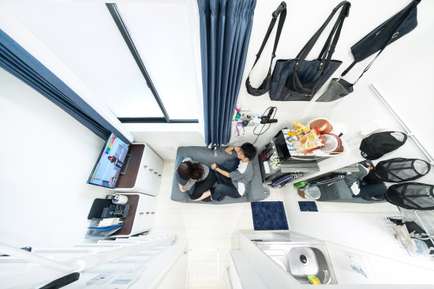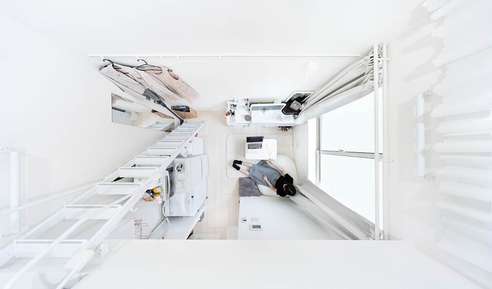 The company spearheading these ultra-mini homes is Spilytus, whose apartment brand, Ququri (pronounced ku-ku-ri), was launched in 2014. "We were in the same position as the tenants," says 32-year-old ceo Keisuke Nakama, who co-founded the firm eight years ago. "I was living in Hachioji and commuting two hours a day. I wanted to live more centrally but the places available were either terrible or too expensive." Spilytus's growth has been impressive: 70 new buildings with 1,200 rental apartments, all in Tokyo's 23 central wards.
"We focus on good design," he says. "Initially we adjusted the layouts according to the location but now we've settled on one template and an all-white interior." Everything is done in-house, including the architecture, and the company employs 60 people. When the team finds a plot of land, plans are drawn up and presented to potential investors. Every new Ququri development is filled within a week or two of going on the market. There are 25 buildings in the pipeline and a long waiting list.
Nakama thinks that there has been a shift in outlook. "Young people used to be more materialistic and want more 'stuff'," he says. "Now they would rather spend their money on travel or experiences." The company literature shows dozens of apartments and their inhabitants, most in their twenties and thirties (and no couples). 
Kawamura pays ¥75,000 (€625) a month for his home, a good deal in central Tokyo."I like to spend," he says, laughing. There's not much sign of cooking in the dinky kitchen either. "I never cook," he says. "Most nights I'm out until one in the morning and then I go to work again. This place suits me perfectly."
spilytus.co.jp