Home Manifesto / Global
Domestic agenda
Never has the home been more important to us: an abode that's functional and well designed is a sanctuary in uncertain times that can offer a huge boost to our quality of life. With this in mind, we're here to help. As we all become more familiar with our interiors, allow our Home Manifesto to transform your living spaces on the advice of the planet's finest furniture-makers, lighting specialists, gardeners and craftspeople.
Comment
Nolan Giles
Let's all make room for a plan about the house
Never has "a man's home is his castle" seemed a more appropriate phrase. Sure, a modern home might be more the size of a stable but, right now, whether it's a balcony-blessed flat in Zürich or a converted loft in Tribeca, we're all battening down the hatches to ward off a very unwelcome invader.
Now, let's pause, take a breath and look around at what we have. Maybe size does matter when it comes to a comfortable home but it's not king – oodles of floor-space without the essentials done well is meaningless. Homes in places of all shapes and sizes can come out as winners in the months ahead by heeding our advice.
First, no matter what kind of isolation you're enduring, a happy home is still one that lets the outside in through wide windows, balconies and well-placed skylights. Natural light is free and there's never been a better time to appreciate it. Be generous with the light – share it with your shrubbery and pot plants.
The point is: we could all do with a bit of extra life in the home right now and this is where design comes in. Furniture with character and spirit in its construction, for example, is most welcome. Monocle's manifesto on good design sets off from here. Perhaps you're reading this on a comfortable, well-crafted couch (at least we hope you are) but what's going on with the rest of your space? Our manifesto lays bare all that is durable, meaningful and essential in the realm of the home. It's designed to make you feel more at ease, more secure and more inspired.
Whether you're pondering picking up a paintbrush or your first piece of collectable design, this manifesto will have you covered in the days ahead. Now is the time to believe in yourself and your home – and we're here to help you do so.
1.
A good toolkit

global
Implement your ideas
There is a warmth that comes from hand-crafted design – and being involved in the making only magnifies the effect. To equip ourselves properly for the tasks ahead, we headed to Tokyu Hands, a top spot in Japan for carpentry devices and sturdy screwdrivers. Our toolbox was bolstered by Zürich's Fabrikat Working Goods and London's Labour and Wait, which has 20 years of knowhow under its belt. With this home-building arsenal there's now no reason to avoid those diy tasks.
---
2.
Wästberg


SWEDEN
W203 Ilumina lamp
For those now toiling away in their new home office or simply snuggling up with a good book to pass the hours, a well-functioning lamp is a must. Swedish lighting brand Wästberg has recently unveiled one such item, the w203 Ilumina, designed by Ilse Crawford. Its simple, pleasingly rounded shape harks back to vintage library or bankers' lamps, yet it is also decidedly modern, blending a beautiful design with energy efficiency. The dimmable Ilumina comes in a high-gloss copper finish that will develop a patina over time, as well as brushed aluminium and this choice eggshell-white version.
wastberg.com
---
3.
Hakola

Finland
Timeless furniture
In the 1960s, Eero Hakola would drive across Finland delivering furniture produced by firms based in his hometown of Jurva, a tiny settlement with a strong carpentry tradition on the country's western coast. After years of observing fellow craftsmen, he founded Hakola with the belief that good furniture should combine quality materials with long-lasting design. "My father took it a step forward by giving great value to design," says the founder's son, Jari Hakola, who co-owns and runs the firm with daughter Annaleena.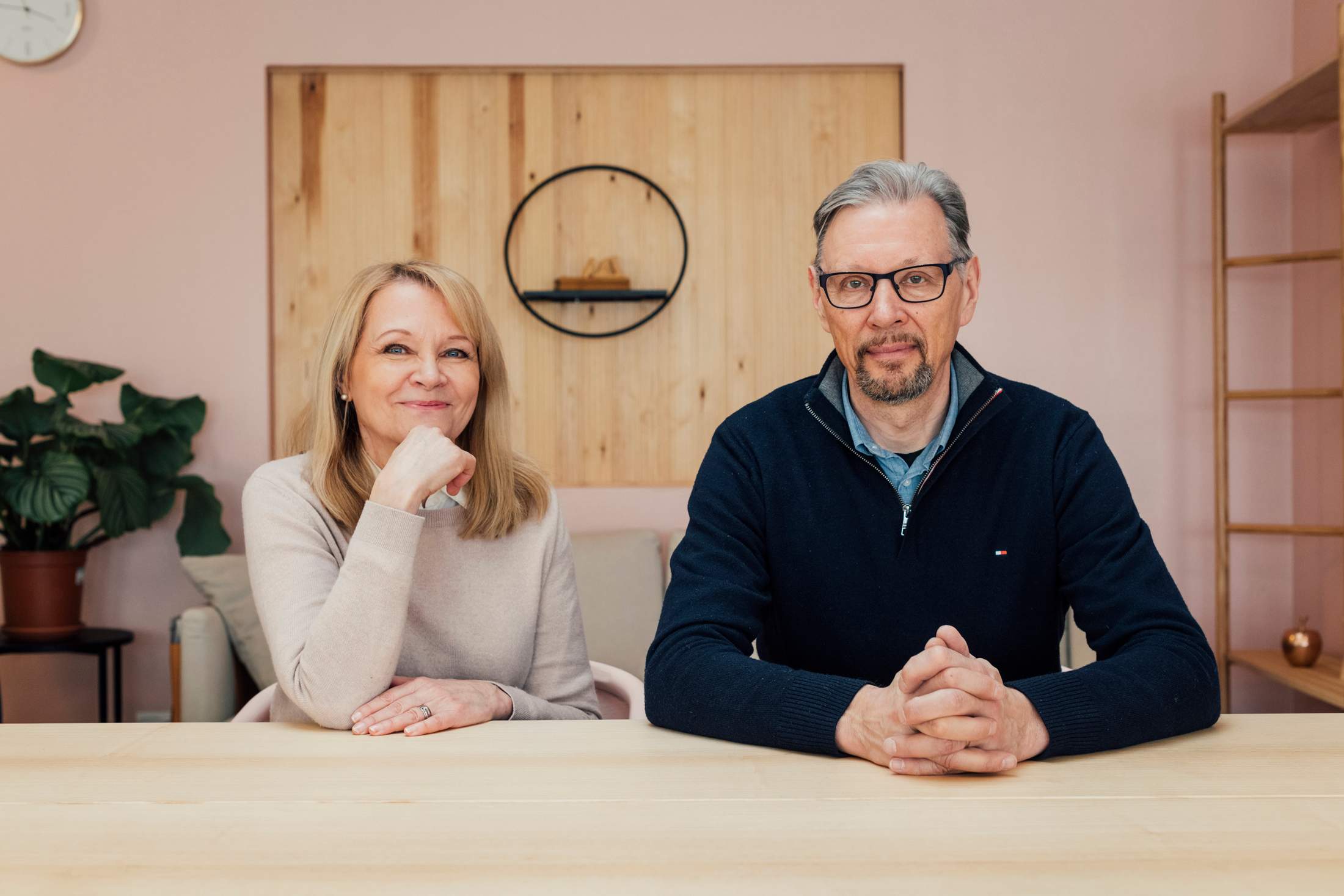 Today, Hakola still operates from the original factory in Jurva, staffed by 30 carpenters and designers. The owners are clear that Hakola is all about decorating the home with a few well-designed products. "It's important to use genuine materials that age beautifully," says Annaleena. "I love spaces that are rich with wooden objects – my house is filled with wood."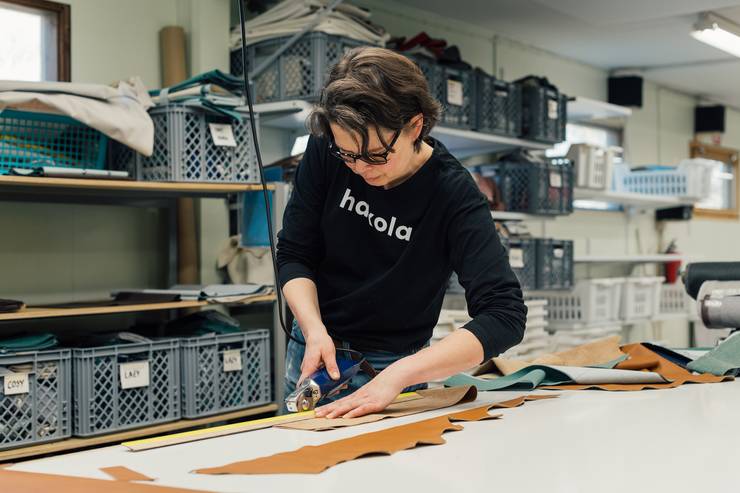 Born in a country that's used to welcoming guests indoors, Hakola runs on the Finnish tradition of melding design with function, where objects feature clean lines rather than superfluous details and are built on the region's wood-crafting heritage. "Homes should be filled with pieces that last for so long that you can't tell when they were built and designed," says Annaleena. "They should become defined by a long life and have a look you never get tire of." 
---
4.
Montevideo

URUGUAY
Contemporary craftworking hub
Not so long ago, no one was talking about a design scene in Uruguay's capital. But according to Pablo Jaime, co-founder of the city's Sámago furniture studio, Uruguayans and those from further afield are now looking to Montevideo for its plucky approach to craft. "We're all in competition but we're good friends," says Ernesto Fasano, another Sámago co-founder, of the small but comradely scene here.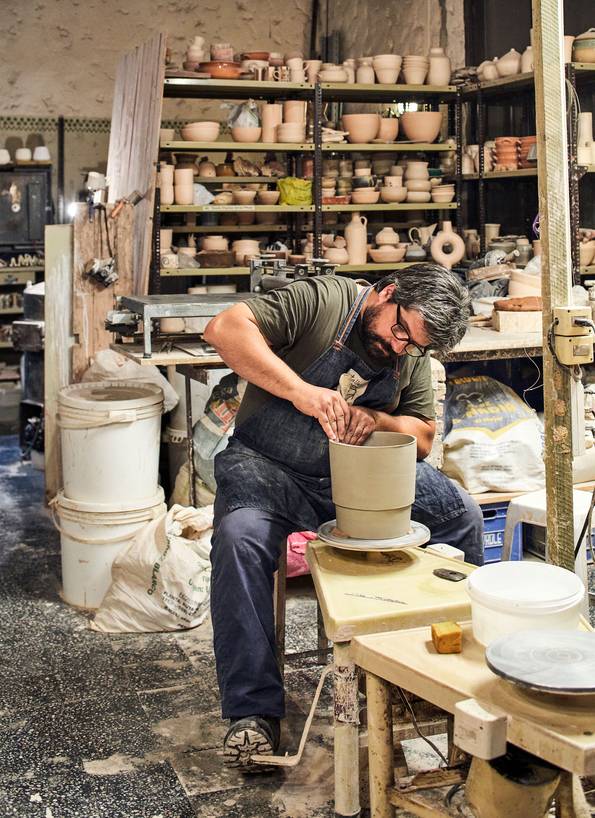 Each of these Montevideo studios is exploring different methods and several of them, such as Estudio Claro and Muar, have licensed their furniture lines, most notably to the Brazilian companies Saccaro and Tok&Stok.
But the most interesting work lies in the fusion of industrial design and artisanal production. "Crafts are a key part of our creative process," says Rosina Secondi, Estudio Claro's co-founder. She works with pottery workshop Taller Naceres to produce ceramic vessels and incorporates fabric made by the Manos del Uruguay collective into chairs. Another designer, Carolina Palombo Píriz, says that the craft of Uruguayan design "makes it unique", because you're guaranteed tiny imperfections from the hard work that goes into every piece. Palombo Píriz works with artisans in Pan de Azúcar, near the capital, who weave bulrush and rattan for the designer's products. Over at Estudio Diario, regional leather and alamo wood is used in care sets and jar lids. 
---
5.
Alexander Hoyle


LONDON
Gardener supreme
London-based plant expert Alexander Hoyle is a darling of the city's architects and designers due to his botanical, plant-based approach to bringing the countryside into the city. His gardens are a "little wild, have flair, zest and are a little camp". And we're definitely in the market for that.
How can people beautify their homes with plants?
Window boxes are great. I'd suggest evergreen trailing plants, such as ivy, as they're low maintenance and can tolerate drought. Grow bulbs up through the ivy and then mix in some herbaceous perennials, such as rosemary. Nasturtiums are also pretty – and edible. If you've got a balcony, you can plant chives or mint in a decent-sized pot and tomatoes and courgettes in grow-bags. Then introduce roses, lilies or lavender for scent.
How can we make the most of small spaces indoors?
Pelargoniums and indoor ferns are ideal if you have a sunny spot near a window. As well as being delicious to eat, herbs such as basil and parsley grow well indoors and will grow back more densely if cropped often. Now is a good time to source some seeds and let them germinate on a window sill.
What are the therapeutic benefits of bringing plants into the home?
Caring for a plant and watching it grow is the perfect meditative exercise. It shows you how effort and patience can be rewarded over time. Watering plants also gives home life a daily rhythm. Connecting with nature, even if it's via one pot plant, is grounding.
alexanderhoyle.co.uk
---
6.
Takt

copenhagen
Soft range
Think about Scandinavian flat-pack furniture and your mind immediately jumps to Ikea. But there's another player here. Copenhagen's takt is carving out a flat-pack niche via its furniture that's made with the level of care that you would expect from a nation known for its fine craftsmanship. These ash and oak pieces under the Soft banner – an armchair, bench, dining chair and stool – are quick to assemble (and disassemble) and are designed by Denmark's Thomas Bentzen with longevity in mind. 
taktcph.com
---
7.
Vitra

SWITZERLAND
Cork bowls
A tidy home means a tidy mind so keeping your keys and trinkets in one of Jasper Morrison's cork bowls is a smart solution. Morrison, a dab hand at working with cork, has already created furniture from some of the renewable material left over from the wine industry. His new bowls for Vitra are tactile, robust and eco-friendly. Their coarse-grained cork makes a unique pattern, meaning that every bowl is one of a kind. 
vitra.com
---
8.
Giulia Molteni

Milan
Molteni
As head of marketing and communication at one of Italy's pre-eminent family-owned furniture firms, Giulia Molteni aims to bring a brand story to the world that's as meticulously crafted as the company's couches and chairs. It's what she calls a "northern European minimalist approach to the Italian flavour", created in collaboration with the company's artistic director, Belgian architect Vincent Van Duysen. It's a story that is highlighted in collections of subtle, sophisticated shapes and fabrics, and is one that she plans to continue to tell as the business deals with the events of 2020.
Has the fact that Molteni is a family company kept you strong through the pandemic?
To be family-owned in our industry is very valuable. It means that you're used to working towards a long-term strategy and you can keep your mind on the future. Even innovation can be a long process: you launch a product today that will go on the market in six months and it might be two years until it is successful – so we have always understood patience in business. As a family we share a passion for Molteni furniture and transmit that passion onto new products. When you grow up with this shared passion it creates a strong family unit. So we are very lucky in many ways.
The home now needs to be more flexible as families are sharing space more. Furniture design needs to be adaptable
Do you see the home changing?
The home now needs to be more flexible as families are sharing space more. There are times when you might have several family members working, playing and relaxing, all in the same lounge and at the same time. Furniture design needs to be flexible and adaptable but still allow for relaxation.
Which piece of design would you recommend for those now stuck at home? From our office brand, Unifor, I'd select Michele De Lucchi's Secretello desk. It's a beautiful piece for homeworking and features a glass shield, meaning that you're able to create distance between you and the rest of the family without blocking the view – but definitely blocking the noise.
molteni.it
---
9.
Tajimi Tiles

JAPAN
The city that's got the home covered
In Japan, crafts are still highly regionalised, so if you want top-quality tiles then you had better head to one specific city: Tajimi. Actually more of an overgrown town, Tajimi, in pretty Gifu prefecture, has a remarkable concentration of kilns producing all kinds of ceramics, from tableware to mosaic tiles. Tajimi Custom Tiles (tct) offers a service that architects and interior designers should covet: bespoke tiles that can be made in a range of shapes, colours and glazes, and produced with a level of skill that only comes from centuries of practice. Unlike many perfectly uniform factory tiles, Tajimi's have an appealing handmade look, with their texture and irregularity coming from the kilns that are used in the area and their distinctive firing techniques. Special glazes can also be used to give the tiles the look and feel of traditional Japanese pottery.
Recent installation collaborations with British designer Max Lamb and South Korea's Kwangho Lee should bring the remarkable work of the Japanese tile-makers to a wider audience as they launch their work in Europe. tct offers a consulting service and – unlike many manufacturers – will produce in small batches and ship globally. Get designing. 
tajimicustomtiles.jp
---
10.
Alex Alorda


Spain
Vice-president, Kettal
When it comes to beautifying poolsides and patios, Kettal, which is headquartered in the centre of Barcelona, is your best bet for picking up an appropriate piece or two. Alex Alorda is in charge of manufacturing the colourful, well-crafted pieces, which are made in a highly customisable manner, and he describes his base as more of an artist's atelier than a traditional factory.
For those not blessed with a big garden, how can Kettal's products best fit on a balcony?
Keep it simple. Our outdoor furniture is scaled larger than indoor furniture, so one or two of our Club chairs and a side table that's big enough for a coffee and a sandwich will do you just fine. You'll be surprised how easy it is to take a nap in one of our Roll Club chairs from Patricia Urquiola after enjoying a good meal in the sun.
Why is Kettal so focused on providing relaxation options for the outdoors?
When you're designing for outdoors you're thinking about every vantage point that might be enjoyed from our furniture: beautiful trees, a pool and – for those who are the most lucky – the sea. Therefore we design for the full appreciation of this. You want to be able to lean easily on the arm or the back of an outdoor chair and you want to have a comfortable, 360-degree view of the world around you.
Where is the outdoor-furniture market heading?
Indoors. We've been seeing a lot of interior designers who are now using our pavilions in office settings to form beautiful meeting rooms, so we're tailoring our products in order to deal with these settings.
kettal.com
PHOTOGRAPHERs: Michael Bodiam, Jussi Puikkonen, Kohei Take, Juho Kuva