Briefing / Global
Fashion
Briefing
A look at brands, such as Tod's and Stòffa, that are active online – and need your support.
With bricks-and-mortar shops closing and economies slumping, it's a tough time for retail. Fashion brands across the board are struggling. That means it's a good time for you to help out your favourite label – whether it's a small up-and-coming designer or a bigger luxury player – by logging on and buying something from its spring collection. Look to our pages for inspiration. 
---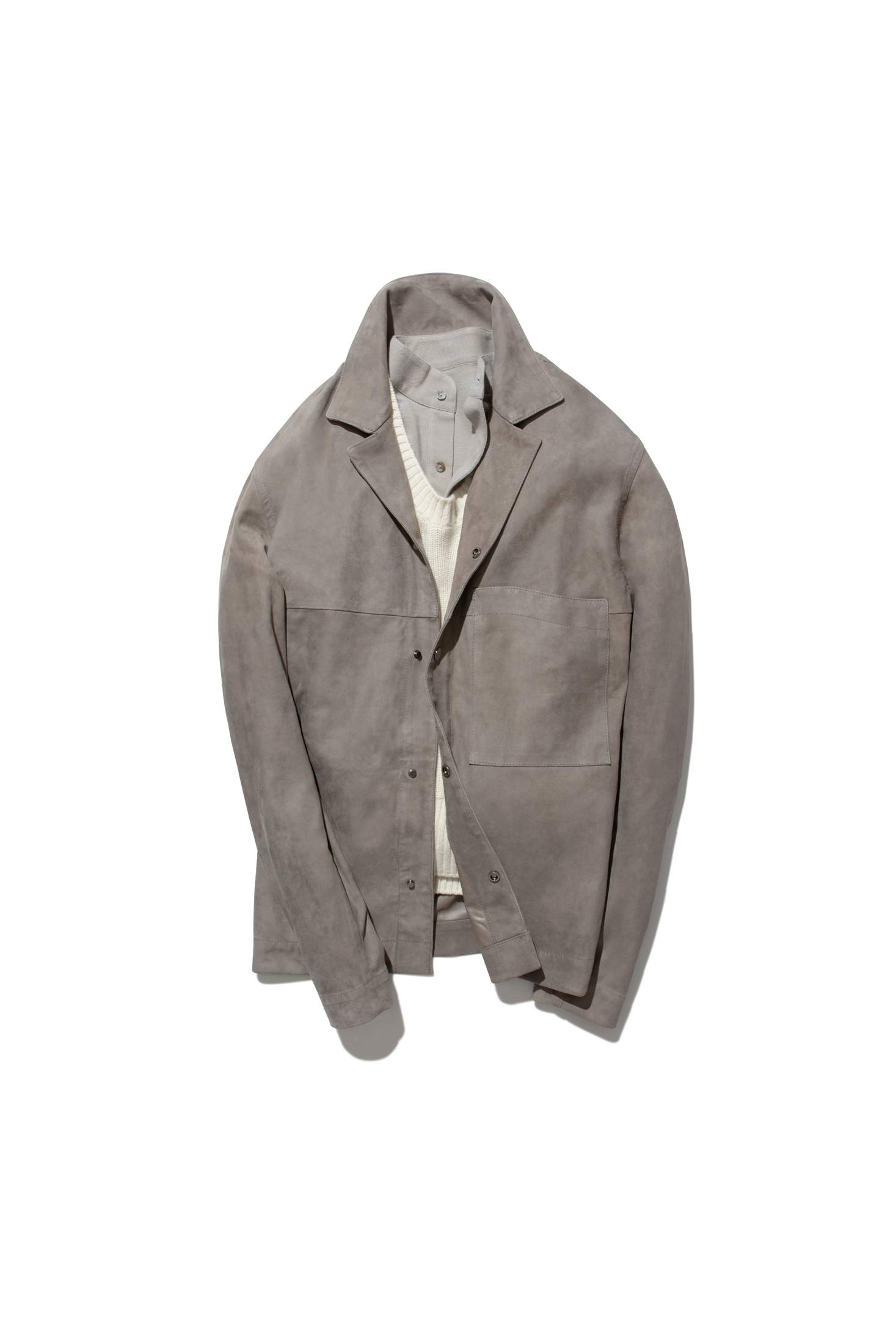 Stòffa, a menswear brand that offers understated wares in fine materials, has a new project. With "Editions", it will explore a single item at a time, focusing on thoughtful details and special fabrics. Each piece will come in limited quantities and will be made to order. Up first: a suede overshirt sewn in Italy from wafer-thin lamb leather. It's unstructured and floppy and comes in navy or taupe.   
stoffa.co
---
Dressing the part
By Jamie Waters
In uncertain times like these, deciding what to wear can seem like the most trivial of things. And with many of us working from home, it's tempting to throw on trackpants and be done with it. After all, isn't that the benefit of having your living room as an office?
Resist that temptation: here's why you should ditch the sweats and pay attention to what you put on. Although fashion is often criticised for being frivolous and out of touch with reality, clothes can play a small yet important role in times of social and economic distress. They provide an armour of sorts. This can be literal: see the flock of turtlenecks in the front row at recent fashion weeks in Paris and Milan, which were unfurled over mouths in a mercifully attractive alternative to surgical masks. But it can be symbolic too. In the wake of the 2008 financial crisis, we saw a rise in dandies wearing outré suits as the sartorial equivalent of putting on a brave face: as markets plummeted, their wardrobes escalated in extravagance.
Lately I've been swaddling myself in chunky, protective items: ribbed jumpers, blanket-like scarves, comfy chinos, thick-soled boots. When I get dressed in the morning I want to arm myself to tackle the day ahead. And looking (relatively) pulled together is something that you can control; a small expression of resolve. The late Karl Lagerfeld's zinger that "sweatpants are a sign of defeat" is both much-quoted and true.
Fashion can also be escapist: a silly pink jumper offers whimsy on a dreary day. A few years ago, in the wake of the Brexit referendum and Donald Trump's election, I asked analysts why Gucci, Fendi and other brands were making a fortune by selling wonderfully zany designs.  "There is evidence supporting the fact that, in economically prosperous times, people's lives are rich and they aren't as dependent on buying eccentric clothes," Dr Dimitrios Tsivrikos, a consumer and business psychologist at University College London, told me. "But in downtimes, people are not leading pluralistic lives so they seek to buy small bits of fun. Buying something colourful can impact our endorphins and make us happier, like eating a piece of cake." Now is a time for another sugar hit.
The mere act of purchasing – any item – provides a jolt of joy. Now, I'm not advocating that we all splash out on new wardrobes. But it wouldn't be a bad time to support your favourite brand, whose orders are undoubtedly down, by heading to its website and buying an item – preferably something bright. Hopefully these pages can offer some inspiration for the months ahead. 
---
Maiko Kurogouchi for Tod's  
Tokyo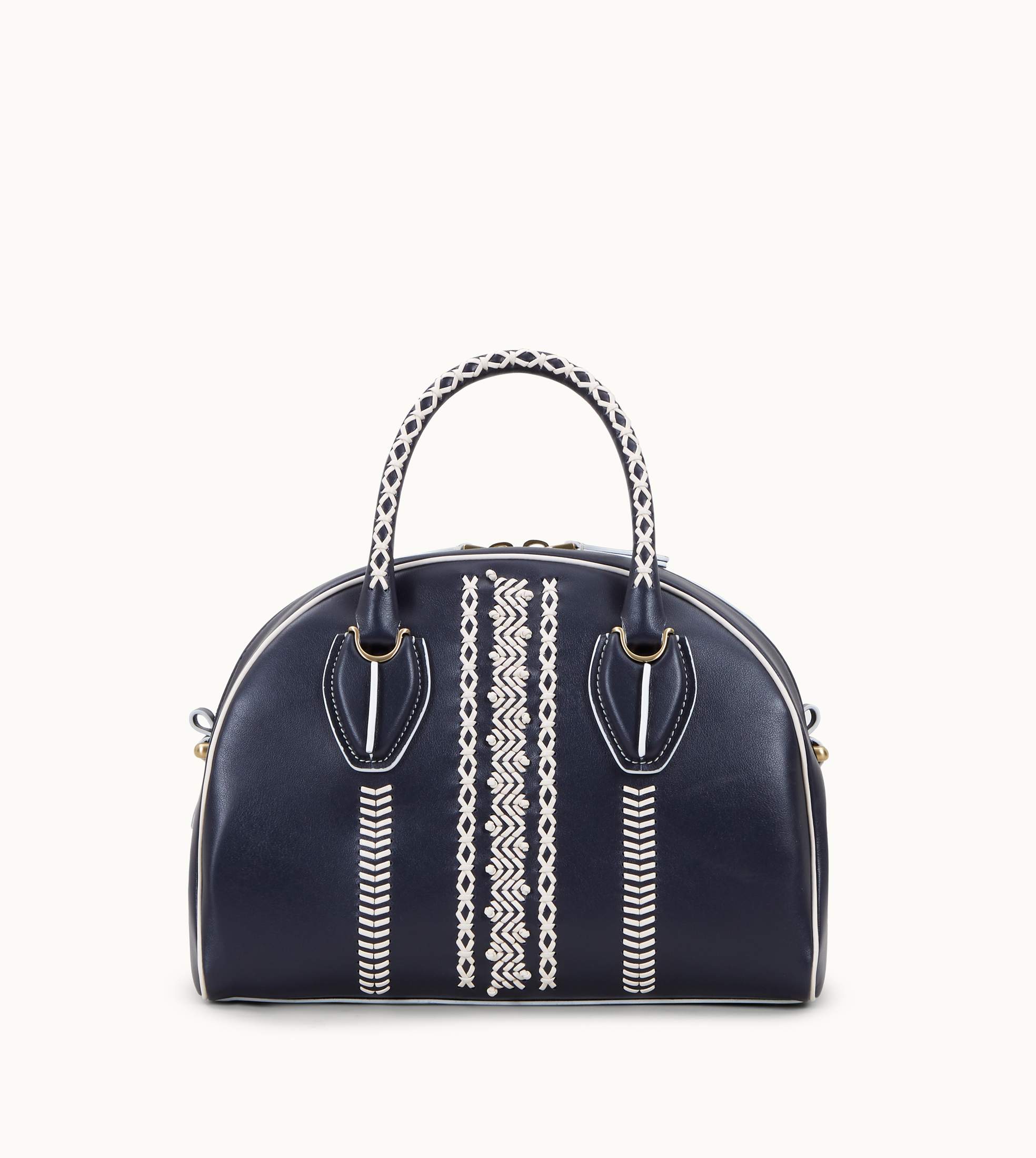 Mame Kurogouchi founder Maiko Kurogouchi, one of Japan's brightest talents, is known for her attention to detail and elegant lines. For spring the Tokyo-based womenswear designer is working with Tod's under its T Factory initiative, in which the Italian brand teams up with designers on seasonal drops. (Previously it has worked with Israeli talent Alber Elbaz and Italian designer Alessandro Dell'Acqua.) Kurogouchi has applied her creative lens to Tod's ready-to-wear clothes and accessories, including leather slip-ons, navy handbags with white hand-stitching, long V-neck dresses and wool trench coats with lamb-leather pockets – all made in Italy.
tods.com
Here are some new and lesser-known online shops that are worth a visit. 
1.
Namu Shop
Based in Houston, this beautifully designed shop sells Korean, Japanese and US brands for both men and women.
namu-shop.com
2.
Doda The Store
London stylist Grace Wright's new site focuses on women's accessories and jewellery by new designers.
dodathestore.com
3.
No Man Walks Alone
One of the best men's e-shops, featuring Italian, Japanese and US brands from casual to formal.
nomanwalksalone.com
4.
Printemps
The latest luxury Parisian department store to go online.
printemps.com
5.
Content Beauty and & Wellbeing
For sleek yet eco-friendly skincare, clothes and accessories.
contentbeautywellbeing.com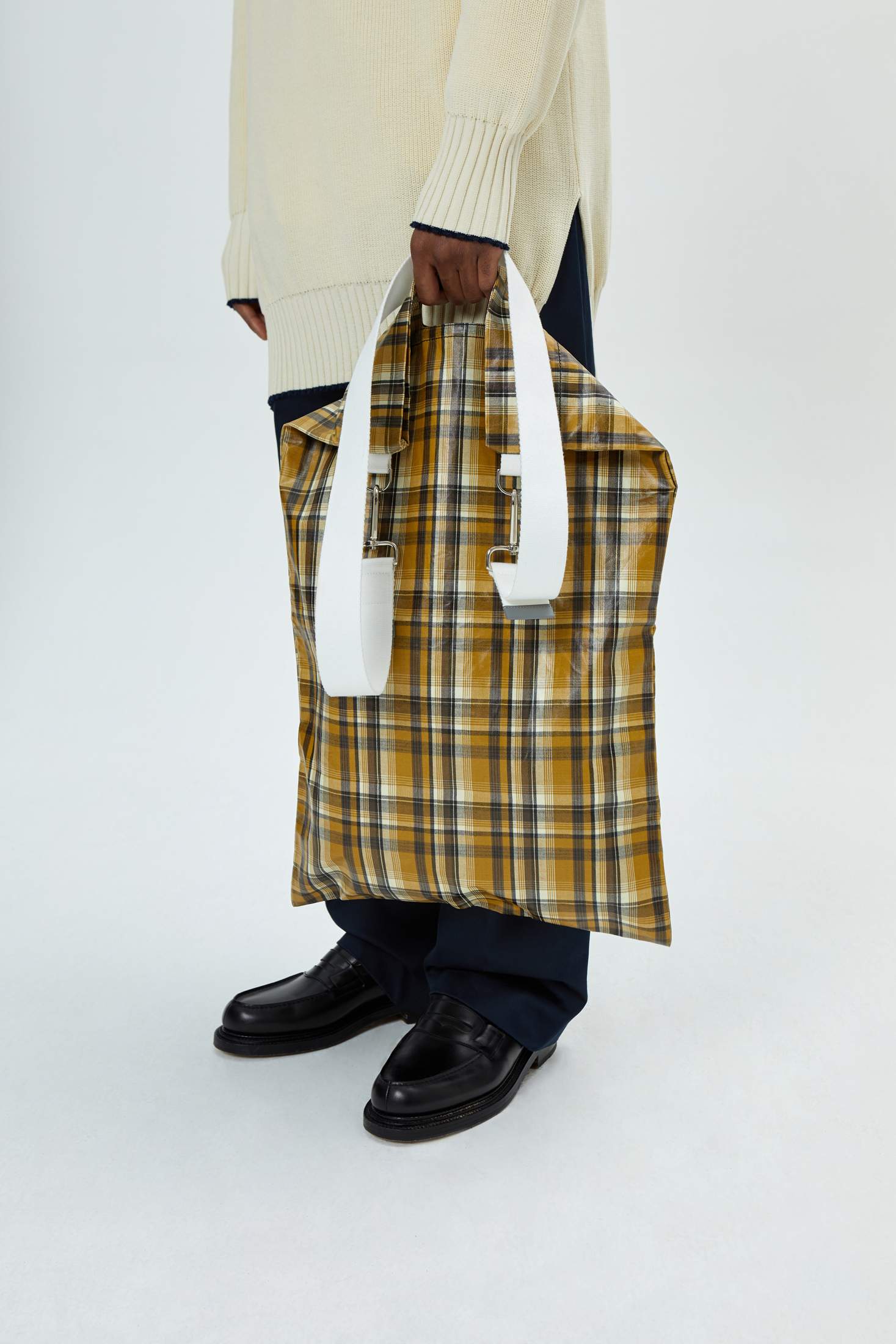 Menswear label Uniforme strikes a good balance between being accessible and interesting. Founders Hugues Fauchard and Rémi Bats worked at Balenciaga and Hermès before launching their own label in 2017. They design items – wool trousers with contrasting stitching; hooded parkas; checked totes – that look to workwear but add a romantic flair. All are made in Italy or France with eco-friendly materials. 
uniforme-paris.com
---
Stroud in England's West Country was once the centre of the UK's cloth industry. Today it's the base of designer William Kroll, who runs menswear label,Tender Co from a studio in his garden. Over the past decade, Kroll has built an international fanbase. His workwear ranges from durable shirting and leather boots to jeans and large cotton "barge" bags. Kroll uses ancient organic and mineral dyes, such as ochre or cochineal made from beetle shells, and personally packages and posts every item sold on his website.
His first interest is design; business expansion represents an unnecessary distraction. "The fact that the brand is so small is appealing," he says. "The bigger you grow, the more time you have to spend being a business and the less time you spend doing the things that you want to do."
His process is rather unusual. "Normally you think, 'This is how I want this to look. How are we going to make it look like that?' But I think, 'This is how I want to make it and then we'll see what it looks like.'" His Butterfly shirt, for instance, stemmed from a decision to make an item without side seams. That dictated what happened next, from the positioning of the cuffs to the front pockets.
The pandemic is affecting Tender Co less than others. "It is worrying for retail and manufacturing," says Kroll. "But I'm lucky to have a short supply chain where I deal personally with most of the links," he says, adding that there will be some delays. "I've been moved by the messages; it's lovely that people support small brands."
tenderstores.com
---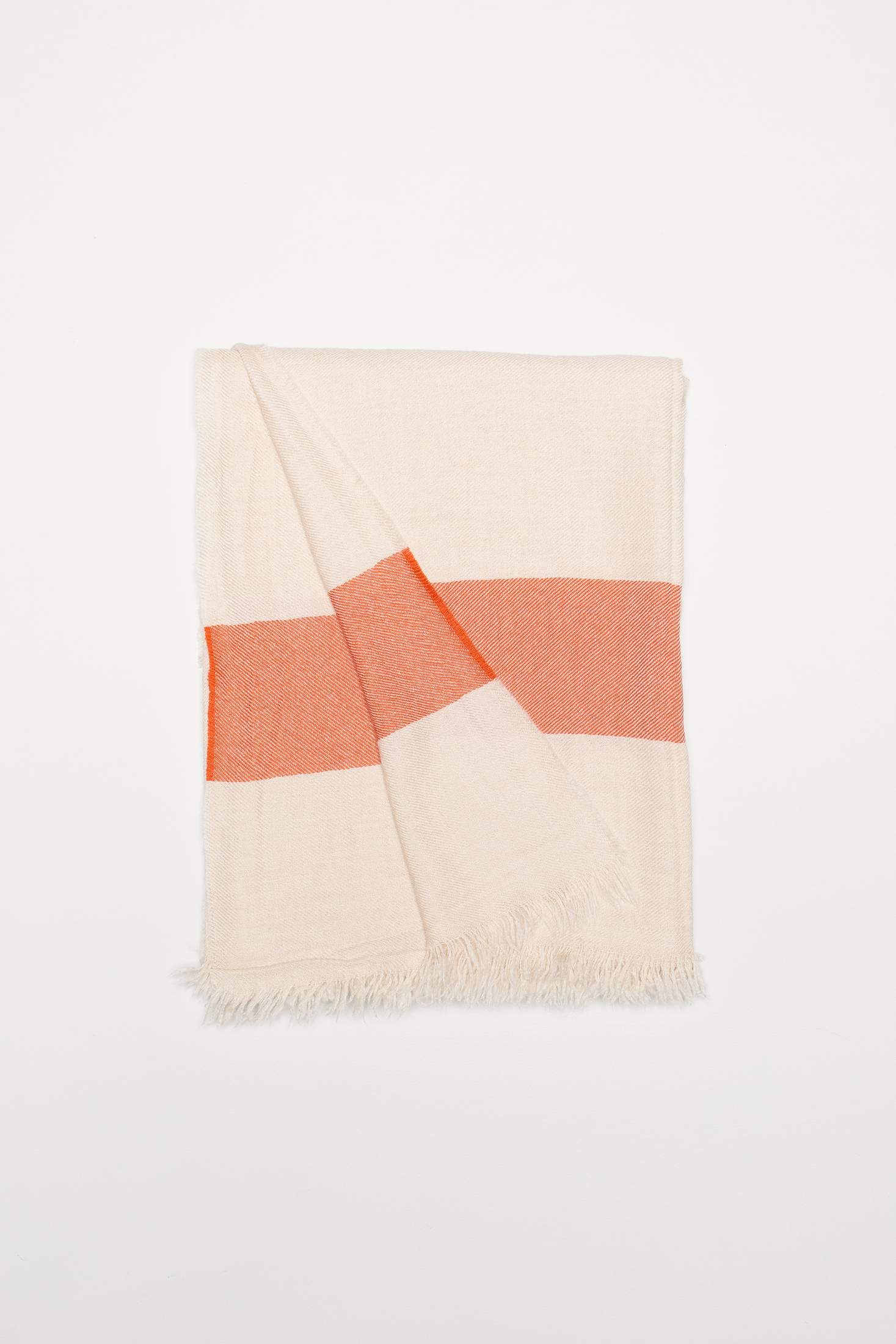 Historic Scottish cashmere brand Begg & Co has launched Our Comfort Blanket, an online platform where housebound folk can pick up some thoughtful tips to help make the coming months that bit more bearable. The Begg & Co team share song playlists, book reviews, recipes and exercise and meditation tips. This generous idea is not a commercial venture but the brand does make actual comfort blankets, such as this cashmere Voyage travel model.
beggandcompany.com
---
The watchmaker's latest offering is designed to help you work up a sweat. This new model, the third iteration of the brand's Connected timepieces, has a handsome stainless-steel or titanium case and an Oled touchscreen. It has GPS and a heart-rate monitor built in, and comes with a sports app, which provides detailed tracking information for sports and activities such as golf, running, cycling and walking.
tagheuer.com