Manufacturing / Finland
Great shape
Good design brings joy at a time when home comforts have never been more important – and Fiskars has been leading the way in innovation and functionality for centuries.
"Our products have been a part of my life for as long as I can remember," says Jaana Tuominen as she sips water from a sea-blue Raami-model Iittala glass. It's the kind of thing that would sound like empty PR spin from most executives but the Fiskars CEO means it. Like most Finns, she has grown up surrounded by the design group's iconic items. In 1967, the year Tuominen started school, Fiskars launched its much-loved orange-handled scissors. As a student, she bought Iittala's Teema series cups and Kartio glassware. Today her home is full of the company's creations, some of which she's had for decades. "When I started as CEO, they gave me a pair of the orange scissors with my name on them," she says. "But I already had a pair at home that was 30 years old and worked just as well."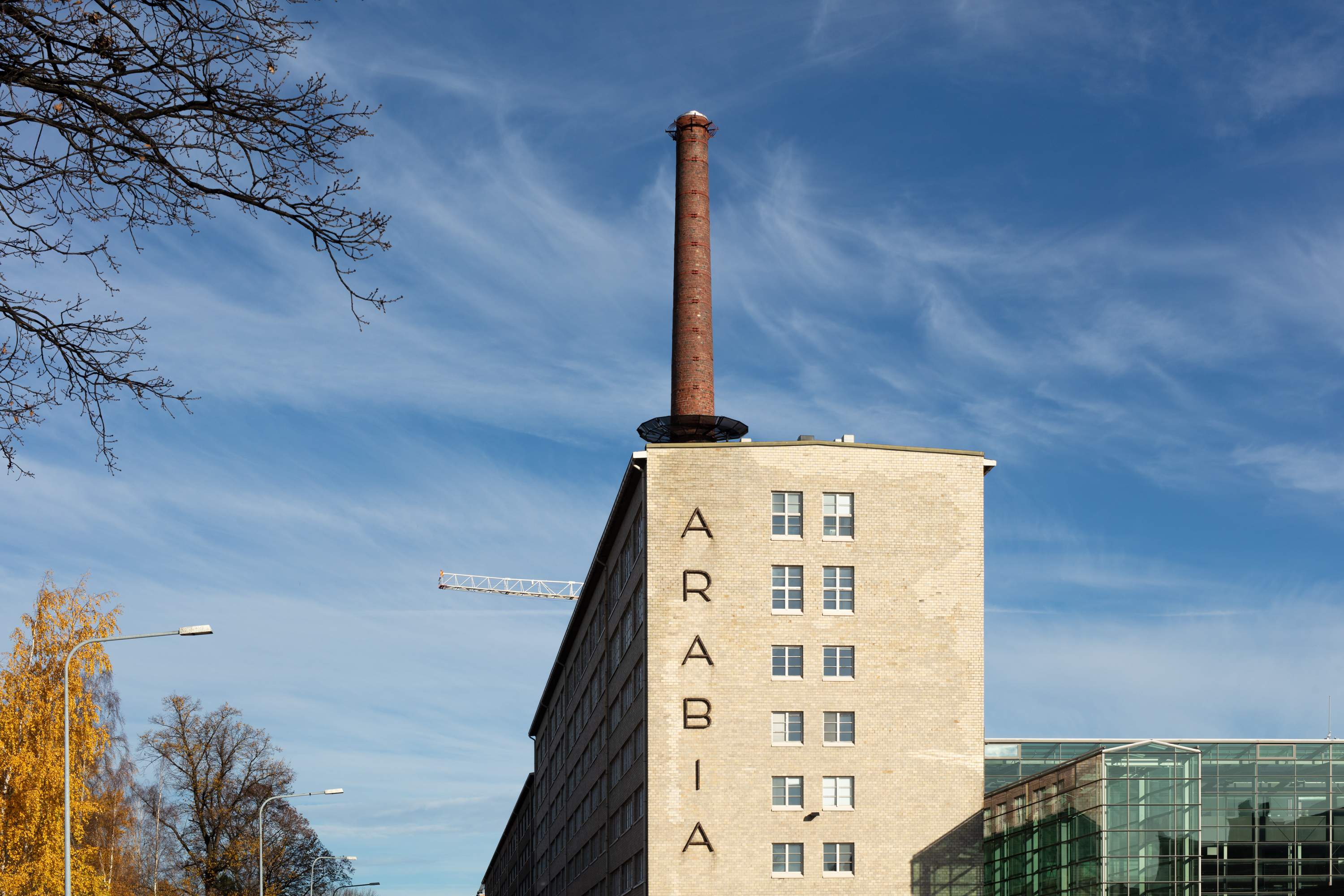 Fiskars holds a special place in Finnish hearts – and with good reason. Named for the small village where it was founded 371 years ago, it is the oldest company in the country and has transformed over the centuries from a small-scale ironwork and cutlery forge into one of the biggest design firms in northern Europe. In recent decades it has been in acquisition mode, building up a portfolio of 14 gardening and homeware brands, including its own line, Finland's Iittala and Arabia, and those from further afield, such as Wedgwood and Royal Doulton from the UK and glassware firm Waterford in Ireland. The strategy has been a success: the group currently employs about 7,000 people in more than 30 countries and last year reported revenues of more than €1bn. 
It's a solid foundation, yet Tuominen, who took over two and a half years ago after a decade running Finnish food and drink company Paulig and serving on Finnair's board, is not one to rest on her laurels. "For a company to survive and stay relevant for nearly four centuries, it needs to reform and reinvent itself," she tells Monocle from the company's headquarters inside a former Arabia ceramics factory in Helsinki. "The world's changing and we need to change with it. Sometimes it takes courage to do something totally new."
One of Tuominen's priorities is aligning the group's processes and working culture in order to make it easier to manage so many brands, which are sold in more than 100 countries. For example, she is moving all the Fiskars divisions into a single e-commerce platform and integrating the sales teams from different countries into one department. "We live in a world that is increasingly unpredictable so we seek more meaning in our everyday choices.  Authentic brands that can inspire and convey feelings and experiences will have a bigger role in people's lives," she says. "To succeed in this, the brand experience needs to be seamless in every market and channel so that people recognise and connect with the brand." There is plenty of room for growth: names such as Iittala and Arabia are well known in Finland but remain more niche in Asian countries, which currently account for 13 per cent of the group's turnover.
She's also keen to ensure that Fiskars' products stay relevant to people's lives. As someone who has worked in the consumer business for more than a decade, she knows that habits and preferences can change quickly. In 2019, for example, Iittala unveiled a line of tumblers made from recycled glass and Fiskars introduced a programme to buy back consumers' old Iittala and Arabia products. Perhaps her boldest decision was to branch into fashion with a line of gardening clothes by Finnish designer Maria Korkeila. It was unveiled at this year's Pitti Uomo in Florence to critical acclaim and will be available online this summer. "We wanted to try something new," she says. "It was supposed to be just a one-off experiment but [now] we are thinking about working with more designers and coming up with more fashion items." For Tuominen, there is a clear sense that her work is about more than just financial success. "We are custodians of these brands and their stories," she says. "It's a great responsibility but also a privilege."
Tuominen's determination to be a force for change has helped mark her out as one of the most influential business leaders in Finland. She might come across as talkative and affable but there is a clear undercurrent of firmness in her demeanour that has likely helped her rise to the top in a country where just 11 per cent of top executives at public companies are women. Her style of management revolves around teamwork and surrounding herself with people who uphold her core values of curiosity, courage and inclusiveness. Her senior management team is on the larger side for Finland, with 10 people, but she says that she prefers to delegate and share responsibility, even joking that sometimes it's best if she doesn't know what's going on. "[But] tough decisions must be taken together," she says. 
---
Despite being a global company, much of Fiskars' production is still based in Finland. Its axes and most of its scissors models are made in Billnäs in Southern Finland, for example, close to where the company was founded. The traditional Iittala glass factory still produces most of Iittala's glassware, while Fiskars cookware is made in the town of Sorsakoski in Central Finland.
Through its various brands, the Fiskars Group also has manufacturing as well as suppliers elsewhere in Europe, North America and Asia, which means the group is not immune to the effect of coronavirus on its supply chain. "The impact of the outbreak in terms of sourcing during 2020 is yet to be seen," says Tuominen. "We are continuing to monitor the situation and aim to mitigate the possible [effects]."
---
Tuominen's abilities will be put to the test as Fiskars tries to navigate the choppy waters ahead but she's not fazed. She sees the coronavirus pandemic, for example, as a complex challenge that may also present opportunities. "When people can't travel, they will find other ways of improving their quality of life, such as through great design," she says. "When spending time at home, it is natural to pay more attention to everyday activities, such as cooking, gardening and crafting, and making sure that the design at home is bringing joy."
Similarly, in the face of the rising popularity of online retail, Tuominen is confident about the enduring appeal of bricks-and-mortar; the company has some 350 shops around the world. "This is design," she says. "People want to touch our products, see how they feel. This will never change."
Fiskars in focus
Year founded:
1649
Number of employees:
About 7,000 people in 30 countries
Net sales:
€1.1bn in 2019
Key markets:
Europe, the US, Asia-Pacific. Products are available in more than 100 countries
Key brands:
Fiskars, Gerber, Iittala, Royal Copenhagen, Waterford, Wedgwood, Royal Doulton, Rörstrand and Arabia
Most iconic products
Fiskars' orange-handled scissors
(more than 1 billion pairs have been sold)
Iittala's Aalto vase
Royal Copenhagen's Blue Fluted Plain collection
Waterford's Lismore collection
Wedgwood's black and white striped panther vase