Architecture / Portugal
New wave
Scattered among the dunes and beaches of a Portuguese coastal resort, a series of holiday homes capture the country's golden age of modernist architecture.
For almost a century, the red metal lighthouse in the Portuguese seaside town of Esposende has reassured sailors transiting the waters along the country's northern coast. Today, amid afternoon spring fog that soon concedes ground to the sun's rays, the landmark signals to visitors as they arrive into a land of man-made treasures. A half-hour drive north of Porto, this quiet enclave on the Cávado estuary, with grassy dunes and windswept beaches, is home to a cluster of modernist homes that mark a key chapter in Portuguese architecture.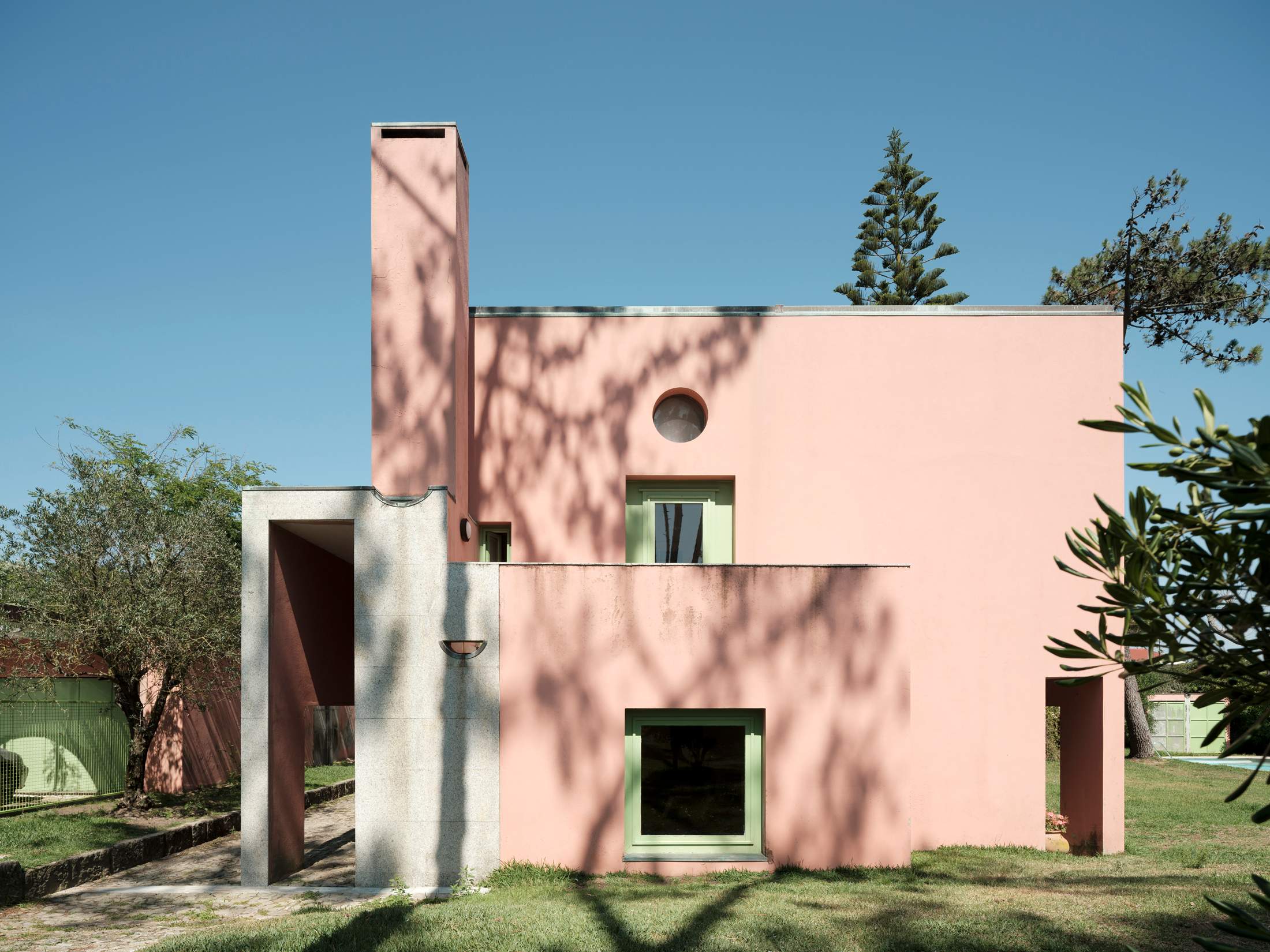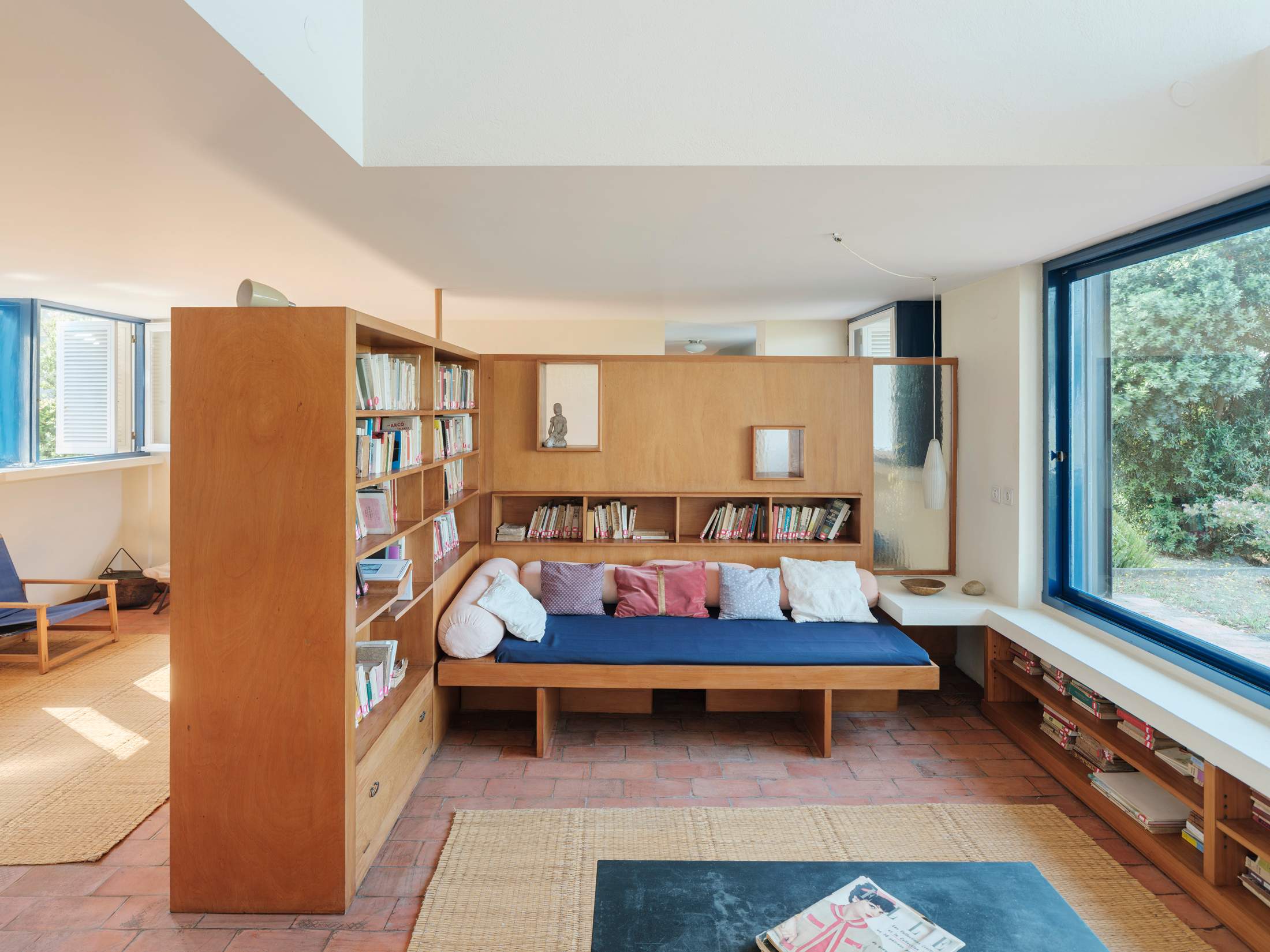 Once a sleepy fishing village, Esposende began to attract interest in the late 1930s from well-to-do families whose businesses were flourishing under the Estado Novo regime of authoritarian prime minister António de Oliveira Salazar. "This was an ideal spot for leisure as it was close to the industrial triangle of Porto, Braga and Guimarães, so people could easily get away for the weekend or holidays," says Paulo Guerreiro, an architectural historian who has studied the area's built environment for the past 25 years.
In 2017, Guerreiro mapped out a tour of key buildings for design enthusiasts to admire and now has plans to open a museum chronicling 50 modernist projects that sprouted in the region. "It's a unique landscape that brings together greenery, the sea and light, concealing some of the best-kept architectural secrets."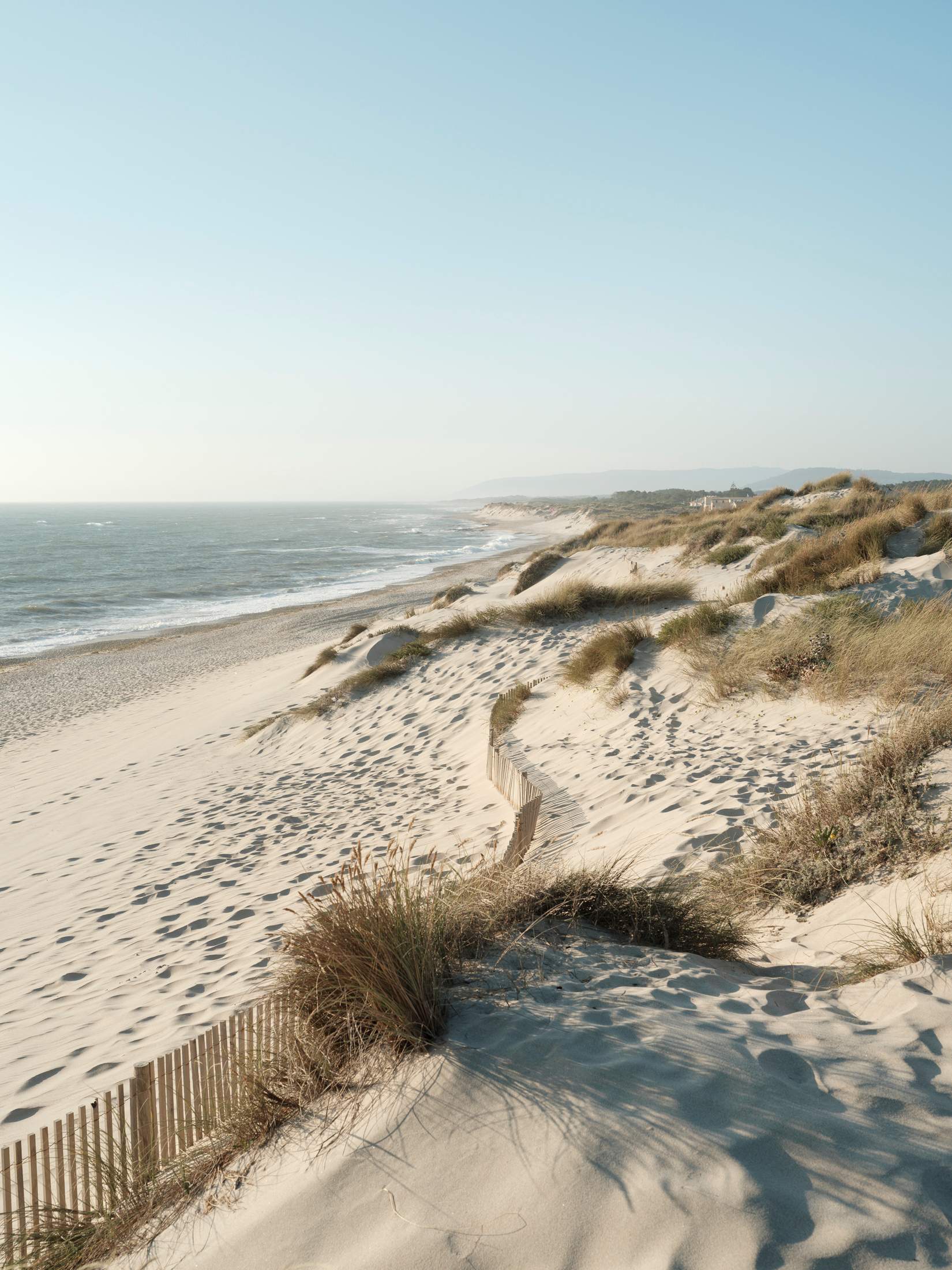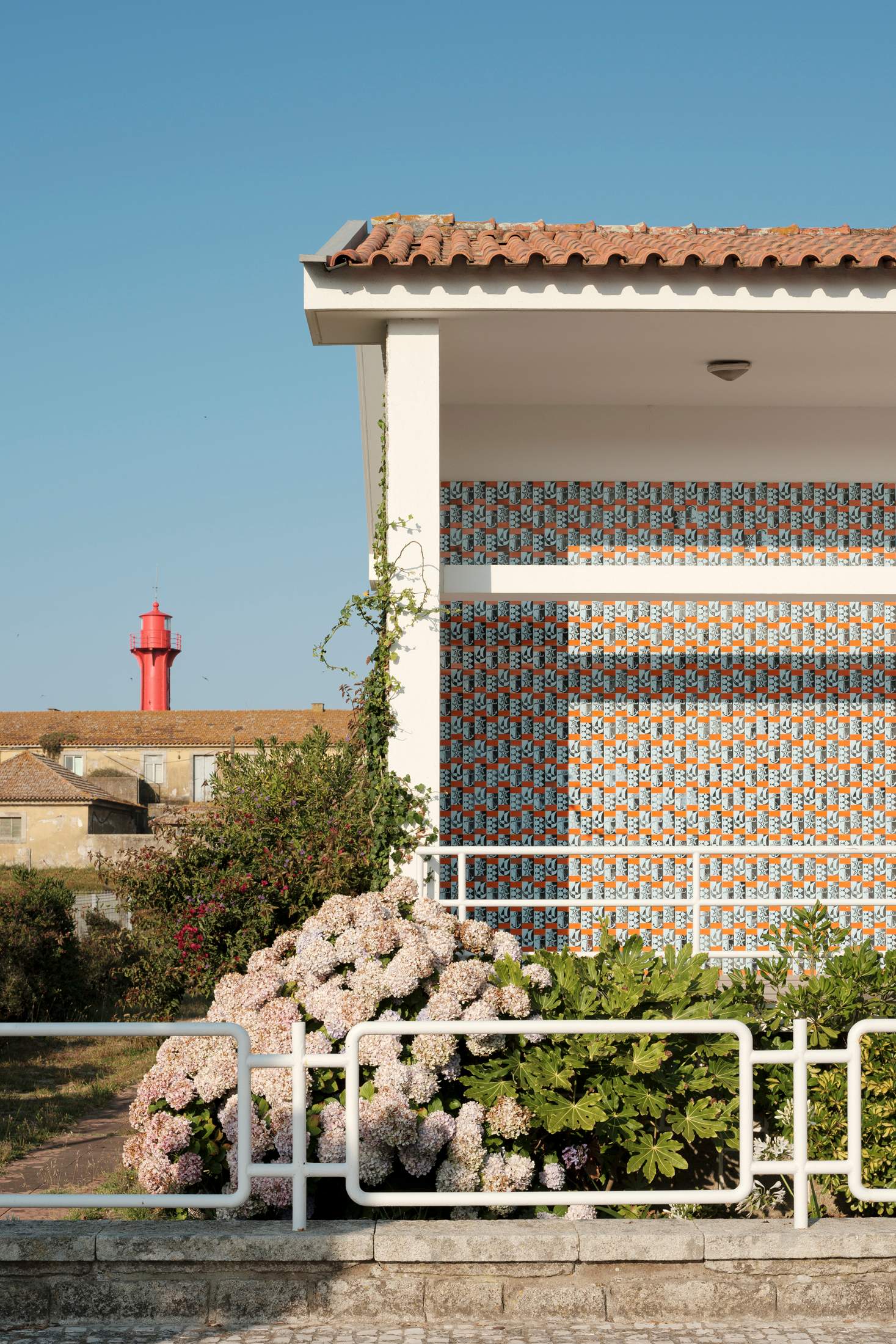 Unlike many other coastal retreat towns, such as Palm Springs and its frequently photographed, opulent mid-century digs, Esposende's modernist buildings are more discreet in appearance and often hidden within lush vegetation. Different design vernaculars are visible, however, making an architectural pilgrimage worthwhile.
Monocle begins with several residences from the 1940s that represent the modernism pioneered here. Created in Portuguese suave style, these houses combined modern construction materials, such as concrete, with traditional decorative elements. "It's a hybrid construction," says Guerreiro as he leads us down a street that's a stone's throw from the sea. "You see distinctive angular chimneys together with classic features from village homes in the Minho region, with tiled roofs and façades of granite."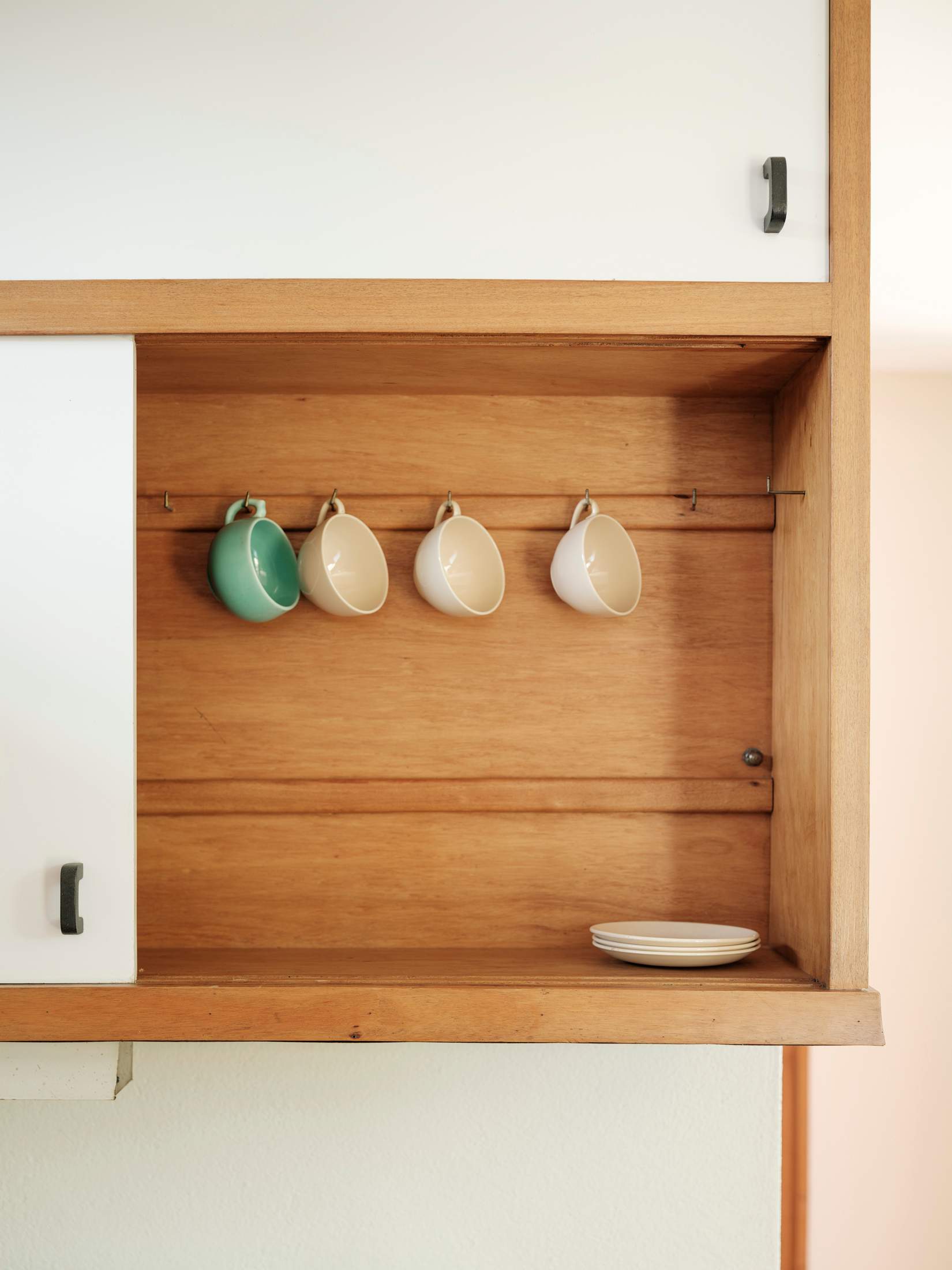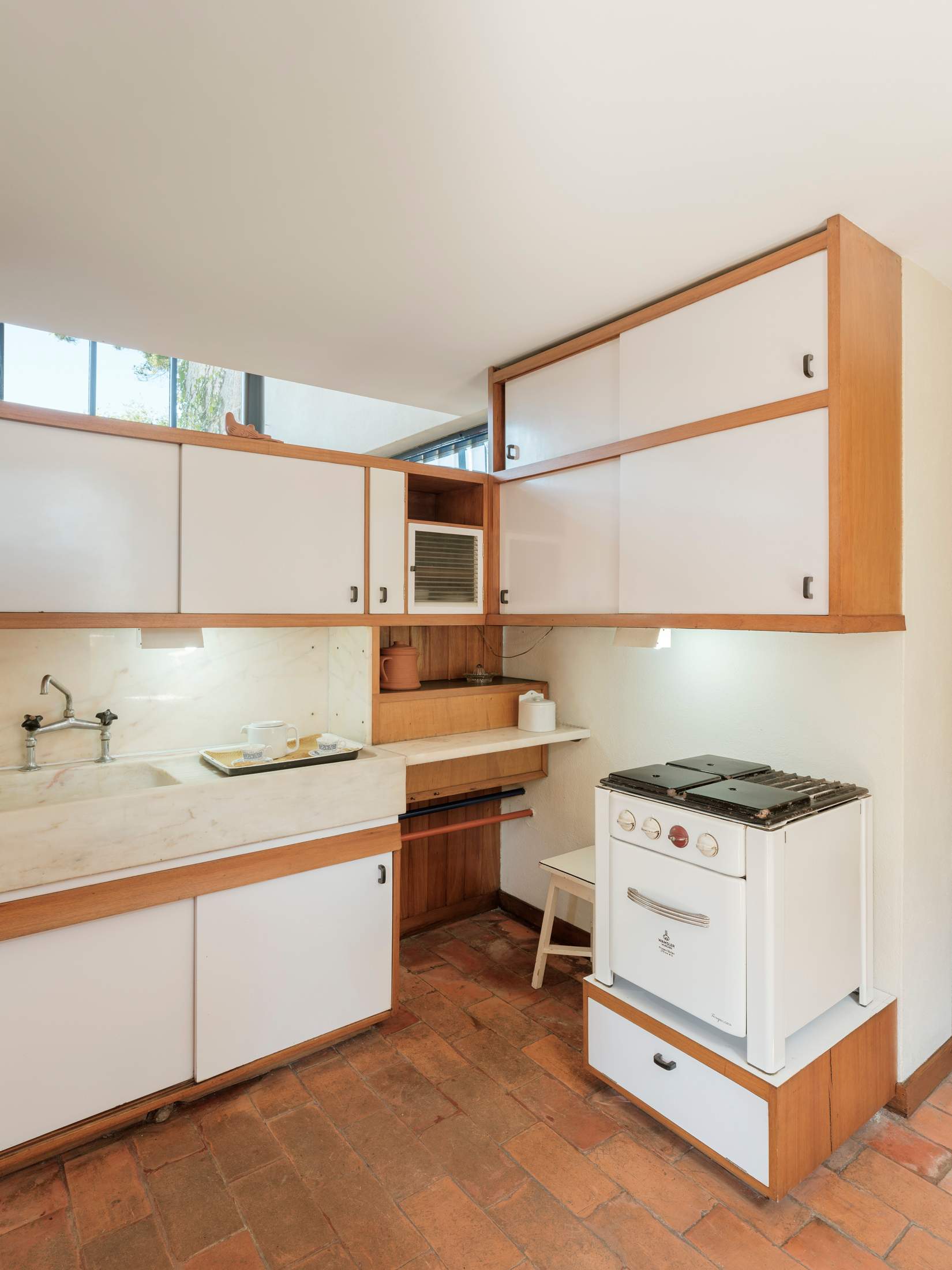 In the 1950s prominent proponents of modernism received commissions in Esposende, including Fernando Távora, best known for two former students of his: Pritzker prize-winners Álvaro Siza Vieira and Eduardo Souto de Moura. For a holiday home, Távora married a traditional pitched roof of clay tiles with agglomerated cork on the ceiling, as well as a rationalist whitewashed concrete exterior that included a bright yellow chimney stack.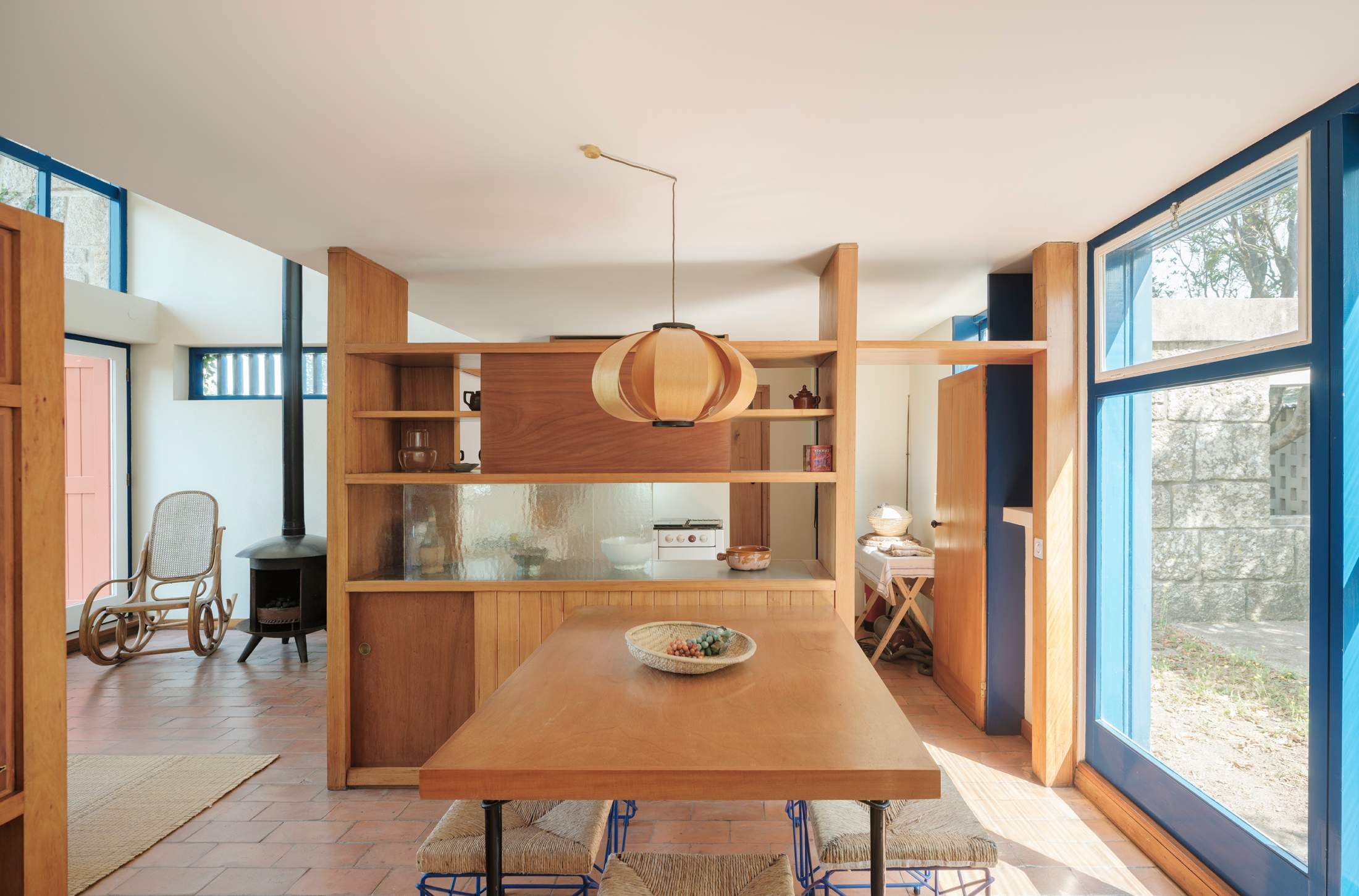 Yet it was one of Távora's peers, architect Alfredo Viana de Lima – himself a native of Esposende – who raised the bar with his 1954 Casa das Marinhas project. Built as a holiday house for his family, Viana de Lima chose a plot of land that was home to an abandoned windmill, a common architectural relic in the area.
Under late-morning sunshine interrupted by the odd cool breeze, Guerreiro unlocks the low gate that opens onto a pebble pathway that slowly curves towards the main entrance of the residence. "What is impressive was Viana de Lima's ability to take inexpensive materials – concrete, glass – and translate them into poetic forms," says Guerreiro as he leads the way up cantilevered stone steps through the now-converted windmill that leads into the bedrooms.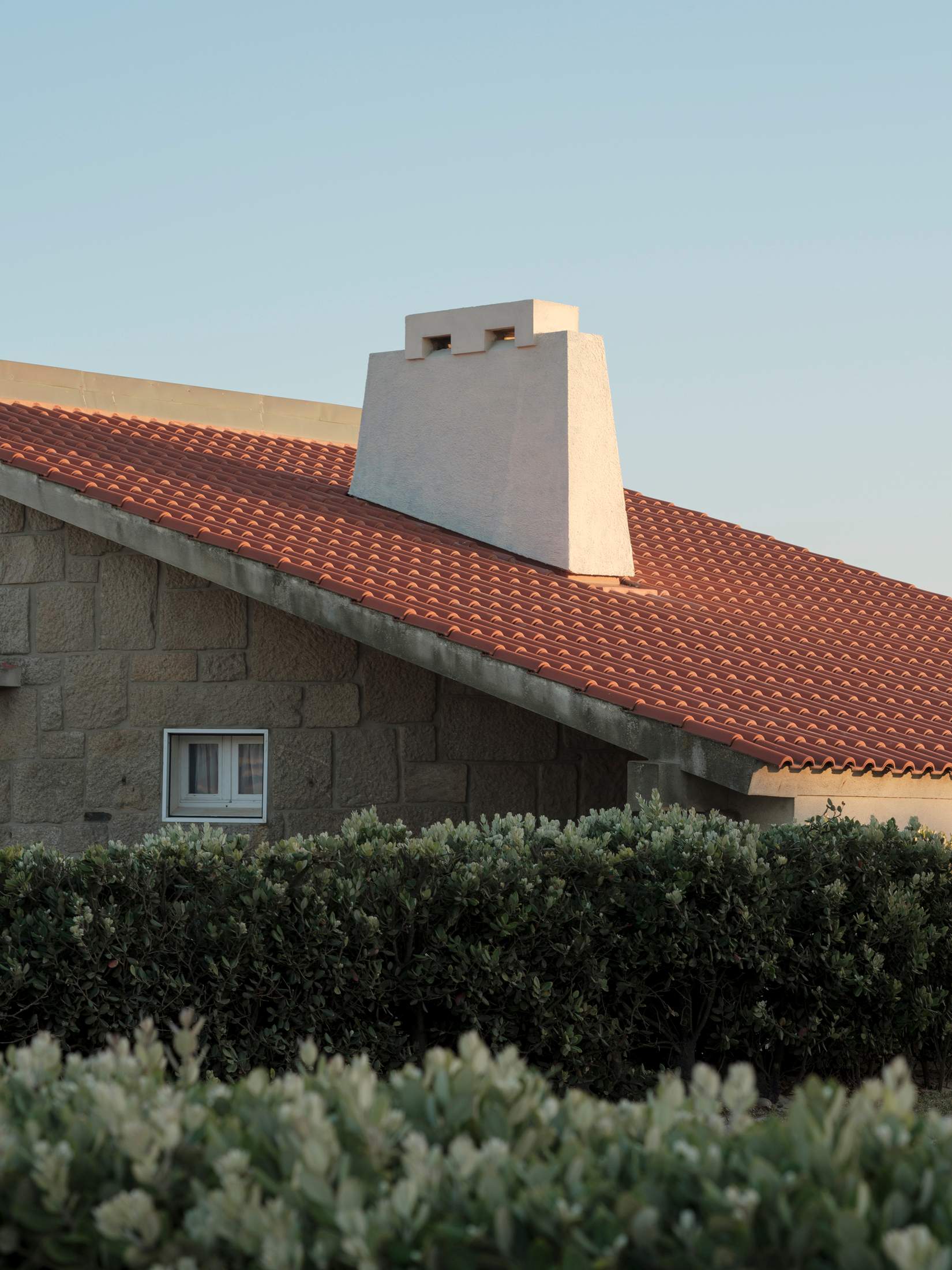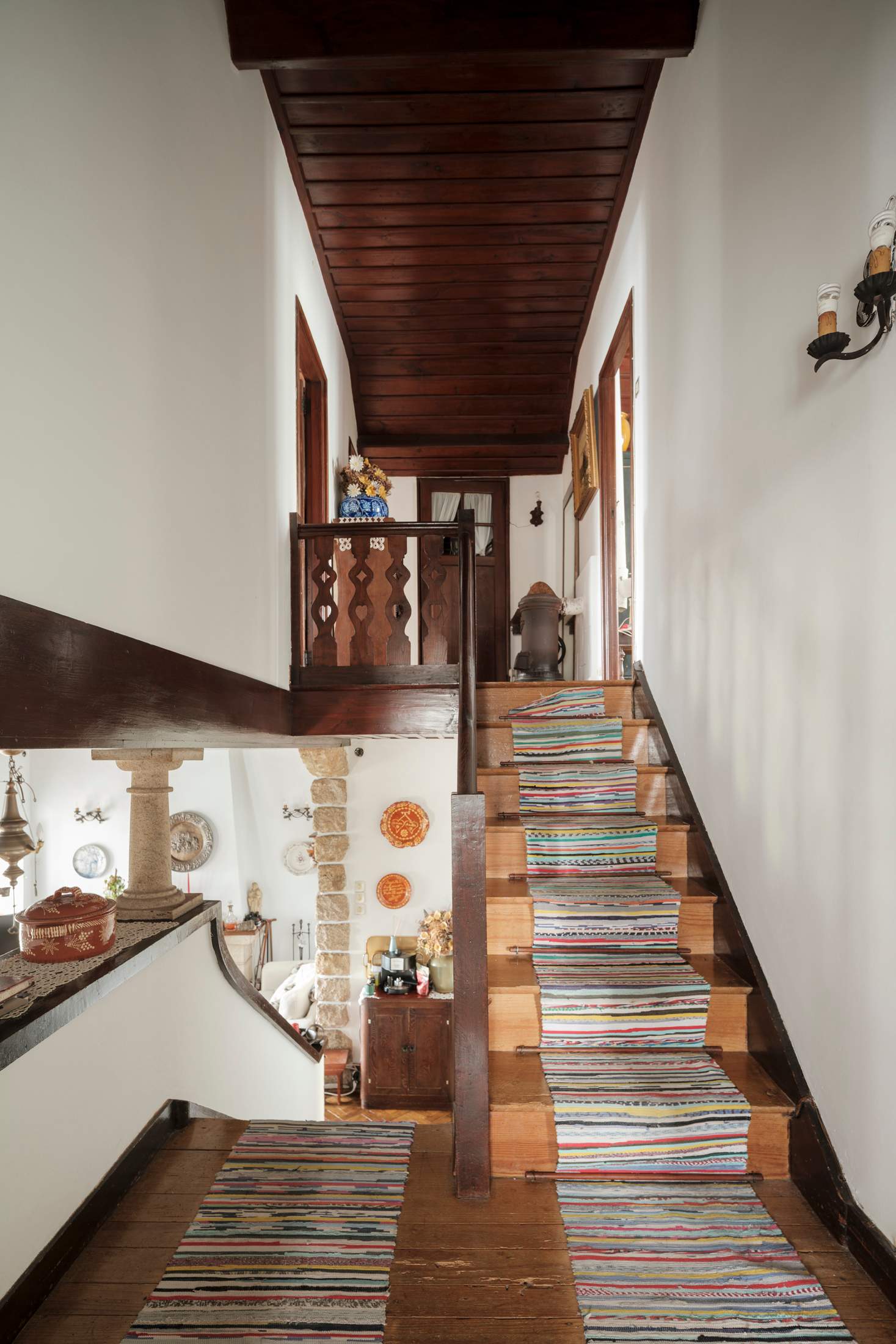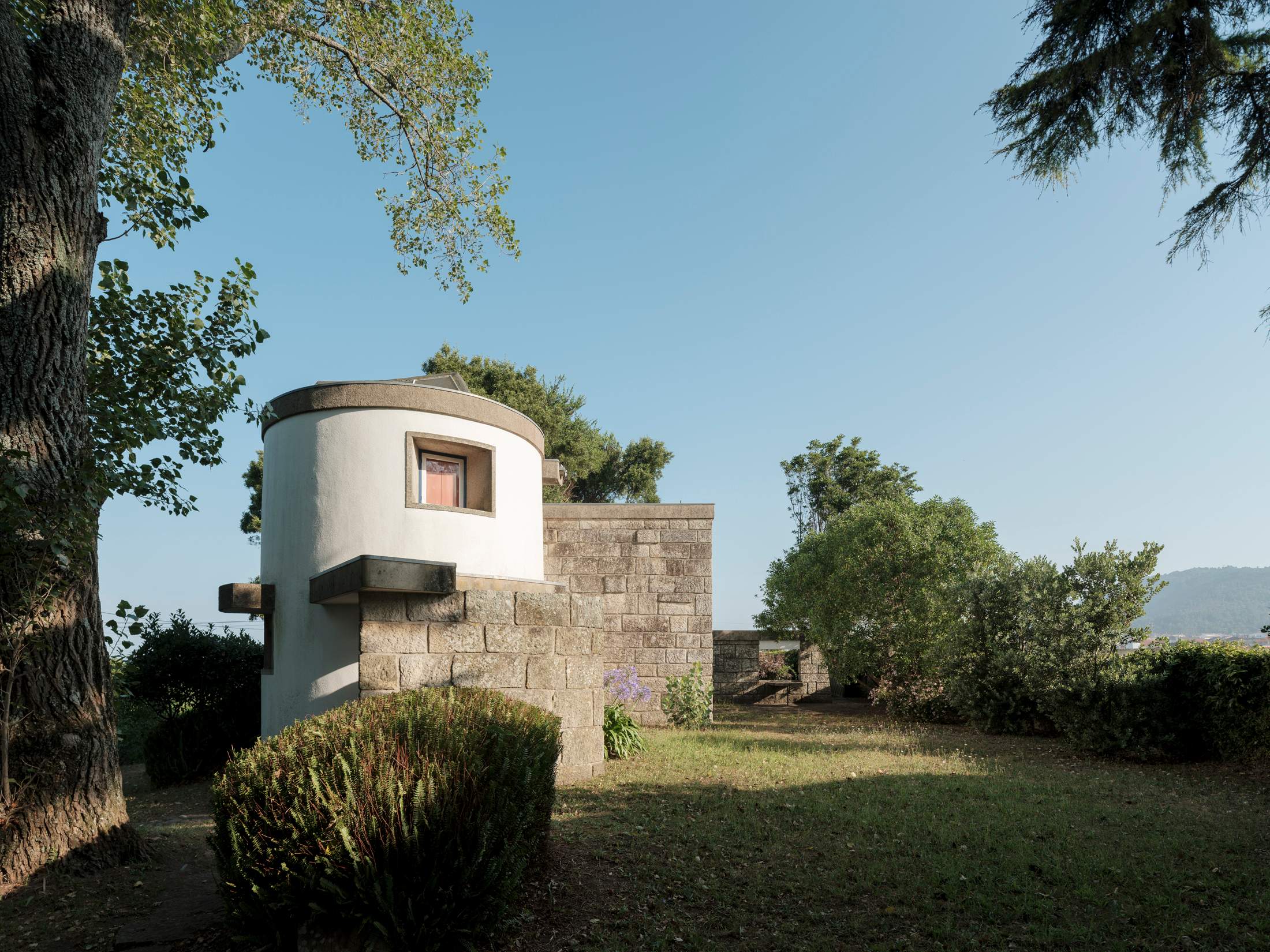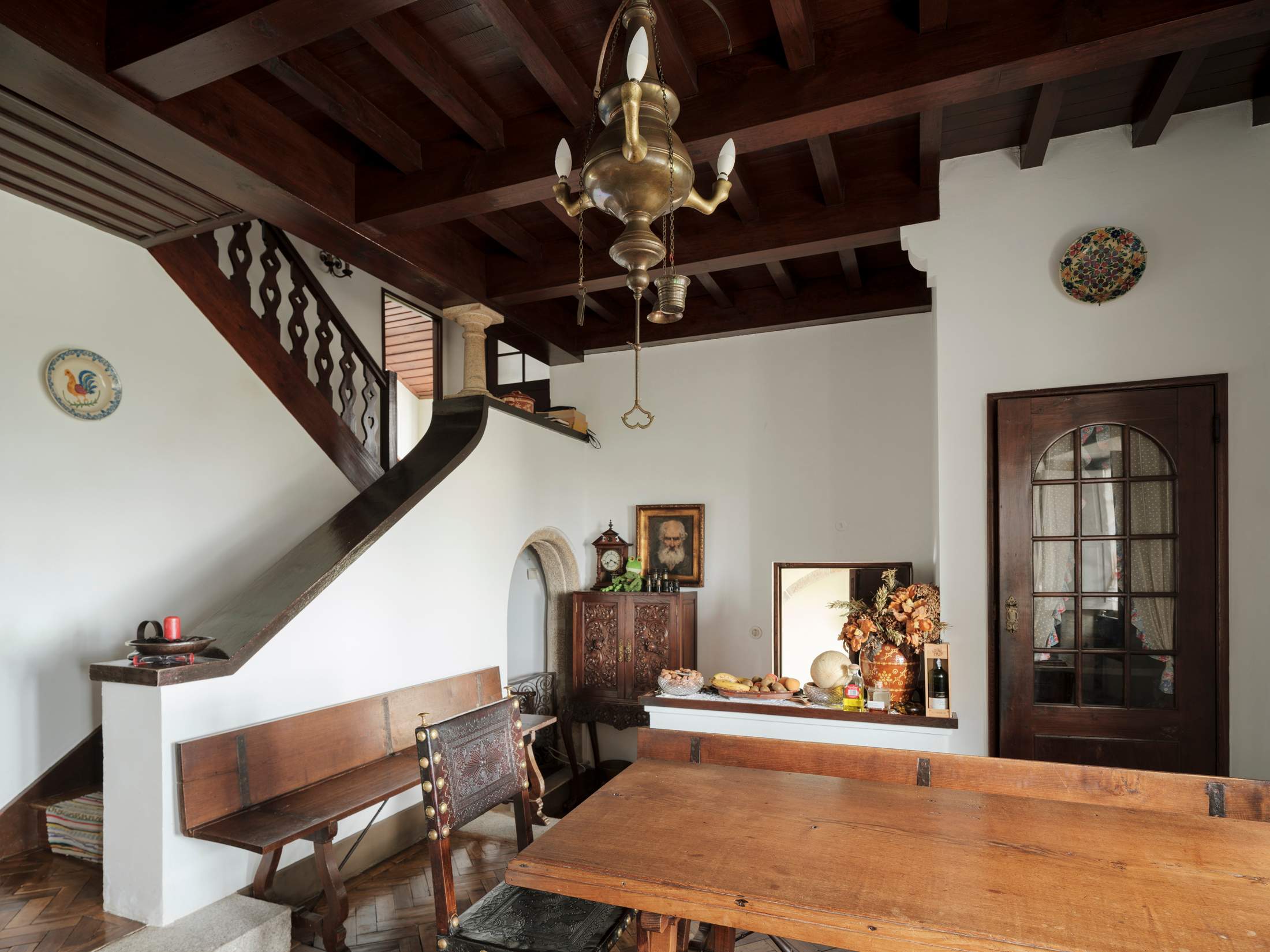 Traces of Le Corbusier (Viana de Lima attended architectural congresses with the Swiss-French modernist) are visible via the primary colours that grace the west-facing façade, where large windows provide ample daylight to the living room and its soaring ceiling. To buffer against winds from the north, the architect erected an imposing stone wall to protect the patio and anchored the overhang at one end with a simple I-beam column. The downstairs living area is divided by fixed furniture, with an L-shaped library hosting a built-in sofa. For efficient use of space, Viana de Lima designed a clever "Frankfurt Kitchen" layout, complete with an airing cupboard to store cheese. Sliding panels are employed to cover windows and doors; one made from glass allows convenient access to the dining table via the kitchen.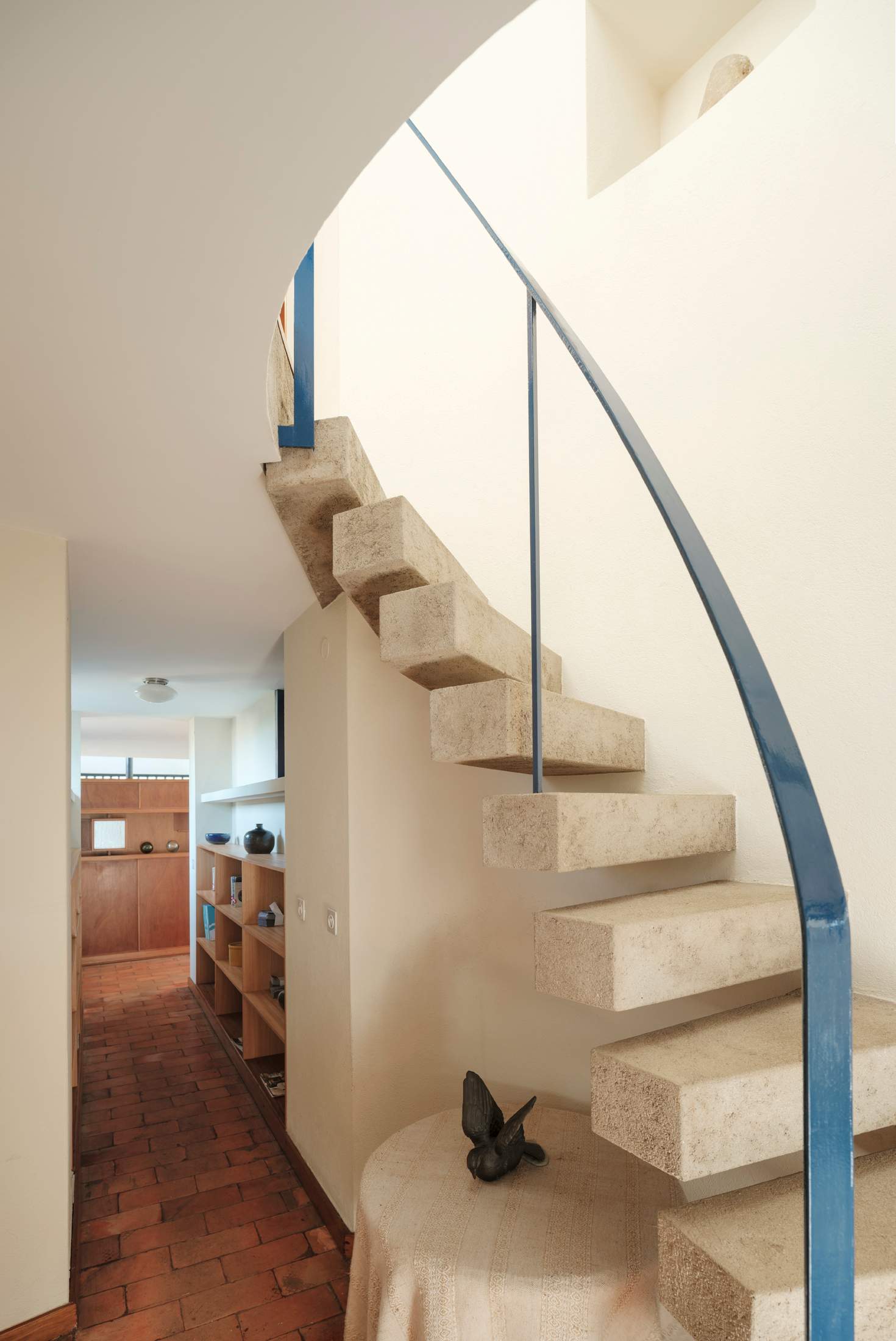 Although Casa das Marinhas now operates as a museum, other homes still serve as sought-after dwellings. Homeowner João Pinto de Sousa, who lives in a faded pink two-floor retreat designed by the late Porto architect Alcino Soutinho, enjoys the secluded location. On our visit he pulls his Mercedes into the gated compound, which is nestled in a sparse pine forest.
"This stretch of coast is peaceful," says de Sousa. "The architects in Esposende were able to use references from our past but have made something completely new. It's inspiring to look at and, of course, live in."