Journalism / USA
23. Fact or friction
Press briefings have seen the White House play politics with the pandemic. Margaret Brennan is out to cut through the bluster.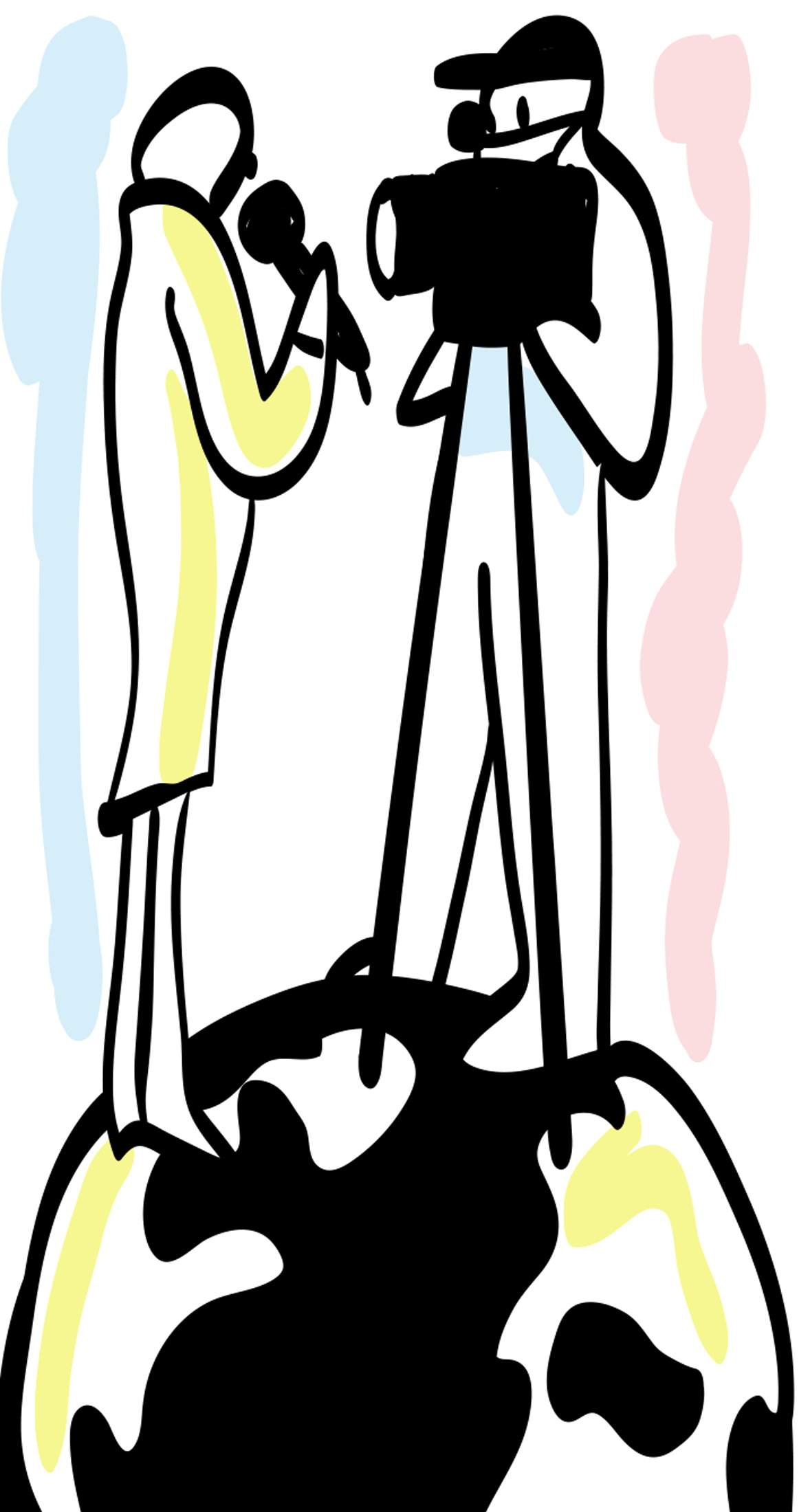 "There was a moment when it hit me. It was during a commercial break. For the first time, I realised that everyone on the set around me was wearing a mask and they were looking back at me. And it hit me viscerally that people are risking their lives to do all the jobs that keep our world going. And some of them are people I work with. I teared up – and I told myself to get it together.
We first started covering coronavirus in January, when this was a mysterious illness hitting China and surging dramatically. It stood out to me at the time – my background is in covering global economics and foreign policy. There was a huge strategic factor to the story; going into a presidential election year, when a strong economy was, at that point, the president's greatest selling point – and the greatest geopolitical and economic rival to the US was suddenly being brought to its knees by a virus. It seemed blatantly obvious to me that it was a huge story because it could impact us.
But I don't think that any of us had any sense that it would become this unprecedented event that would completely change the way we're living [in the US]. In hindsight a lot of these things seem obvious but at the time we were living through this huge change. I feel like Earth has kind of come off its axis a little bit. I have seen a lot of scrambling to catch up to the moment. So that's how we've covered the story: telling people what we see coming and explaining why it is important. Not necessarily getting caught up in the politics of it, the partisanship.
I think that this crisis has hit us at the seams of our society. It's exploiting almost every part of that connective tissue: the socioeconomic separations between us, the distrust of authority, whether that's Congress or the media. Trust in the information we're conveying is therefore central. It is everything. Unfortunately, a lot of the daily White House briefings end up as a political squabble versus the information itself. That's dangerous: people aren't able to receive the information they need, when there's a food fight in the middle of it.
What we're choosing to do in our space on [TV programme Face the Nation] is to try to take the politics out of it. Because the truth often lies in those grey areas. It's hard to completely fault someone, politically, for the changing circumstances and information. But one thing that people across all political convictions want, I think, is to feel that they're being levelled with. Clear communication, the facts – that is what people are hungry for right now. People don't want to be spun; we're talking about kitchen-table economics
and life and death.
And that's where our responsibility lies on Face the Nation, to say, 'OK, here's what we learnt this week. Here's what you need to expect for the next few weeks. And by the way, we're letting you know that there is no plan for autumn. And, by the way, paid sick leave runs out in December.' We're going to keep reminding you of that. So that you go back to your local leaders and question them on those things. And I've been astounded by the kind of feedback we get.
Putting on a programme every week and walking away feeling that we have produced something of value – I think that is a great motivator for everyone on our team. That out of the chaos, it creates even more of a mandate for doing what we know is our job. That makes you feel good."
---
About the interviewee: Brennan is cbs News's long-standing senior foreign affairs correspondent and has anchored TV's Face the Nation since 2008.