Art / Global
41. Art's just a click away
As galleries and museums remain closed, institutions have headed online to display their wares. But what happens to the art – and the way we experience it – when virtual is all there is?
Perhaps a decade ago, my friends in art-market journalism were gossiping about works bought by collectors who had only ever seen them on an iPad. There was tutting and the sort of Olympic-standard eye-rolling you once got at the height of the boom that denoted both quelle surprise and actually quite a bit of surprise. "Sold on the strength of a jpeg?" said one guy, throwing up his hands in horror and sounding for all the world like Seinfeld's George Costanza transported into the 21st-century commercial art scene.
After that, online auction houses sprung up with varied success, while dealers at art fairs habitually packed a backlit "suitcase" of other works when they visited potential buyers in Maastricht, Miami and Hong Kong. Museum websites offered short films to add value to exhibitions and the gift shops went online to boost the coffers. So the virtual is nothing new in art. Looking at a picture of a picture has been common practice since collections were photographed and made into textbook plates and tourist postcards 100 years ago. The politics and aesthetics of the reproduced image have been written about with diamantine precision by Walter Benjamin and John Berger; in Berger's heavily illustrated Ways of Seeing, he makes his point by placing Leonardo's Virgin of the Rocks and a girl wearing a Mona Lisa T-shirt among the text. Neither are the real thing but does one feel less real than the other?
We've been shut in and locked down; allowed to queue two by two as though for an ark but for supermarkets, sensibly. But museums, those palaces of pent-up civilisation, have stayed shut; art has moved online. So what happens when the virtual is all there is? When you can only see art through someone else's eyes, someone else's lens? What is it when you can only look at art through a glass darkly – through the internet, the online viewing room, the virtual tour? Or, for simplicity's sake: does virtual suck?
In the commercial art world, the larger international galleries have been adding viewing rooms to their websites for two or three years. Gagosian, David Zwirner and Hauser & Wirth offer virtual experiences that to a lesser, or much-lesser, extent provide something of the gallery experience. Zwirner's is the best designed, with curatorial and biographical information on the artists and links to reviews and further reading. Of course, some artworks come out of this better than others: paintings and photography give you a sense of themselves but more conceptual stuff – installations and even sculpture – suffers. Zwirner has been generous with his bandwidth, however, and his gallery website has been hosting work by artists from other galleries for whom, perhaps, the extra financial outlay would have been unaffordable. To browse Zwirner, then, becomes something like a resource rather than just a flagpole bearing a blue-chip gallery's standard. In truth, art dealers (especially these big names) are huge investors in bricks-and-mortar galleries and no one could accuse them of wanting to "Amazonise" the art world. Conversely, there are fascinating conversations about the era of the "commercial institution": mega-galleries in mega-buildings that skew and speed-up contemporary art history with their sheer market force. What is still beyond their reach is showing art virtually in a way that could ever replace experiencing it in the raw.
But in March, Asia's largest art fair, Art Basel Hong Kong, was cancelled and moved online. Art Basel designed a white-walled, concrete-floored virtual booth in which each gallery displayed its work in front of a wooden bench to lend a little perspective and physical context. Despite the straitened circumstances, many galleries reported decent sales. Pace was selling a $1m (€900,000) Warhol, Gagosian a Baselitz at $1.28m (€1.15m); David Zwirner sold a Marlene Dumas for $2.6m (€2.34m) and a Luc Tuymans for $2m (€1.8m), describing business as "brisk". Zwirner sold through a combination of the Art Basel online viewing room and its own – and said that collectors preferred the latter.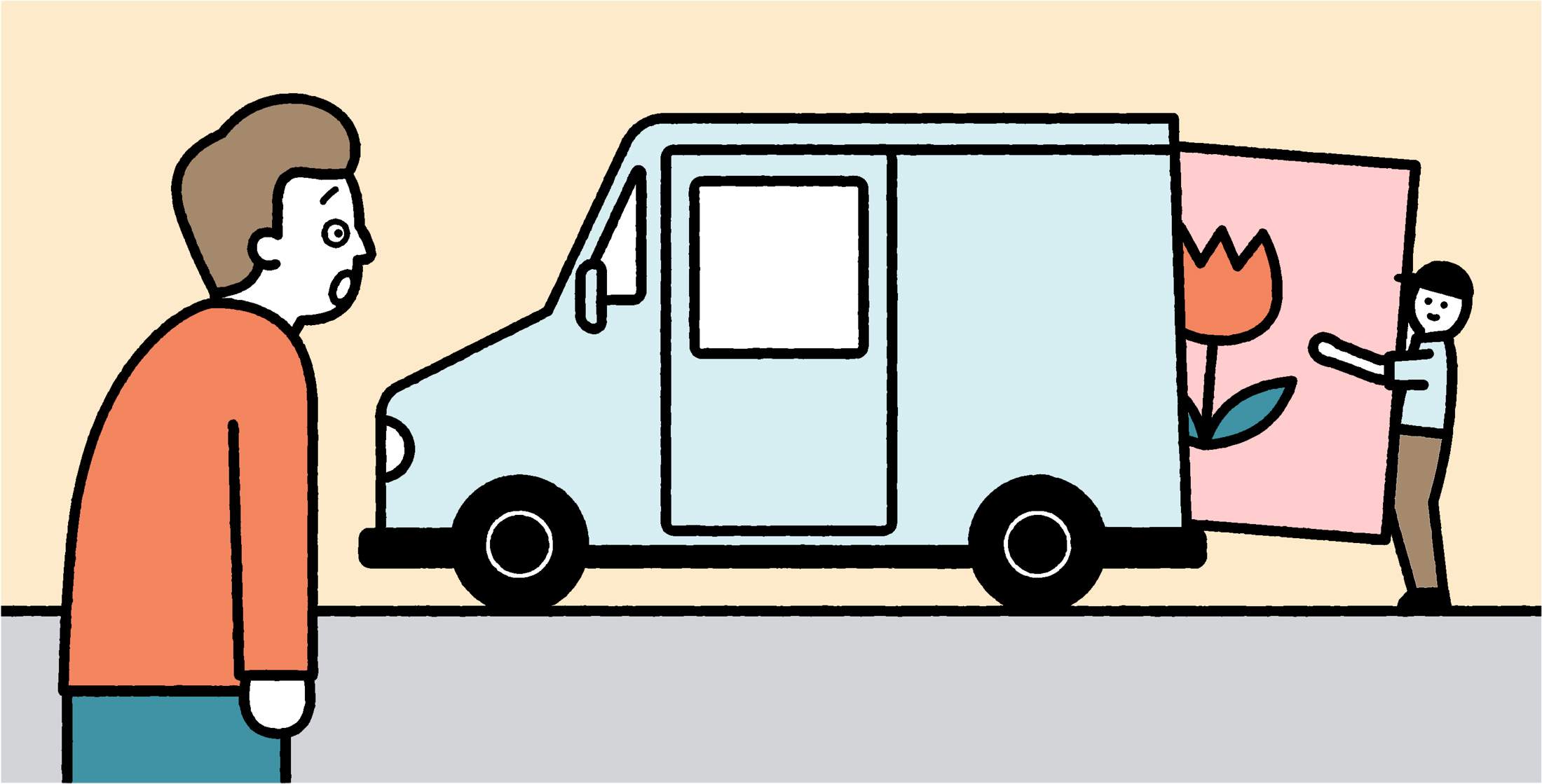 Galleries said that collectors seemed to be curious about the virtual experience. What they did not say is that buyers were probably emboldened by prices, for the first time, being displayed next to the work. Part of the mystique of blue-chip art for sale is that it's displayed as though it weren't: without a price tag. At this level paintings adopt the old adage about Rolls-Royces: if you have to ask, "How much?", you can't afford one. As a reporter it was interesting to immediately price works but as an experience the online viewing room was mute. Width, depth and breadth were also not spoken for. Galleries had, wisely, chosen pieces that would work best in a virtual environment. So it meant big names, boldness, familiar series. Even in the relatively workmanlike arena of the art-fair convention hall, conceptual art (work that requires experience and explanation) is often – rather heroically – shown by galleries supporting artists uninterested in making paintings that go with your sofa. This sort of work, for obvious reasons, was not in evidence online. Art Basel did what it could, there's no hell to raise on that score. But the virtual, in this instance, could barely scratch the surface of the qualities of the art. If painting is remaking the solid world in two dimensions, the virtual was robbing it of one.
At the public institutions, they've been going virtual to add context to their collections. Sure, they'll sell you a cringy tea towel of Monet's Water Lilies and an umbrella that looks like sick (that'll be Van Gogh's Sunflowers) but they know their onions, really and truly. The focus is on scholarship, examination and curation. The Museo Nacional Thyssen-Bornemisza in Madrid presented its Rembrandt exhibition as a virtual walkthrough. Like Google's streetview, it's strangely beguiling for a minute before you think, "Why don't I just walk down the street?" Of course, this particular street has been closed. Washington's National Gallery of Art has been doing daily tours online; the Met in New York has its wonderful From the Vaults selection of films; Moma a 30-part The Way I See It series (aired on BBC Radio 3) of notable people and their favourite works; Tate Shots is the gallery's excellent YouTube channel. There's a heap of good material but it's basically TV and radio hosted on a website. And that's fine because it's saying, "Why not watch this before you come and see the real thing?"
What the virtual will never do is satisfy the idea of possession. If you walk through a gallery and you don't want to steal the paintings then you haven't liked them – not really, not enough. It's why we have corkboards of postcards from exhibitions, things ripped from magazines, adverts, examples of attractive light or shade, images reminiscent of childhood or that augur an ideal future. We surround ourselves with things we love because only the physical can hold what we feel; a cross, a crumpled picture, a charm. The virtual strains toward displaying reality but art is uninterested in reality – it wants the truth. And so a little picture on a website of a great big, beautiful, ugly, monstrous painting is a tawdry attempt at control over the life of a physical thing. It is a caged tiger; a pinned butterfly.
I'm writing this in a room full of books. The desk is jumbled with postcards and rocks from Morocco and a bullet from Donald Judd's Texan ranch, bark from trees in Louisiana and a brass "R" from a type foundry in Berlin, a sculpture of a minaret, a painting of a dog on skis and a Japanese pottery monster that keeps evil spirits at bay. It's a good mess, a physical one; it's true to something. Shun the virtual. When they open the galleries, go. Go and fall in love with the light falling on a corner of the painting and fall in love with the back of the girl's head as she leans toward it. Don't be the guy who bought the jpeg.
---
About the author: Bound is a founding editor of Monocle and currently our senior correspondent. He's also the host of Monocle on Culture on Monocle 24.