Design / UK
50. Home remedies
Lockdown has proved to be the ultimate test of what we want from our living spaces. Interior designer Ilse Crawford tells us how simplicity, cleanliness and communal thinking should inform how housing is developed from now on.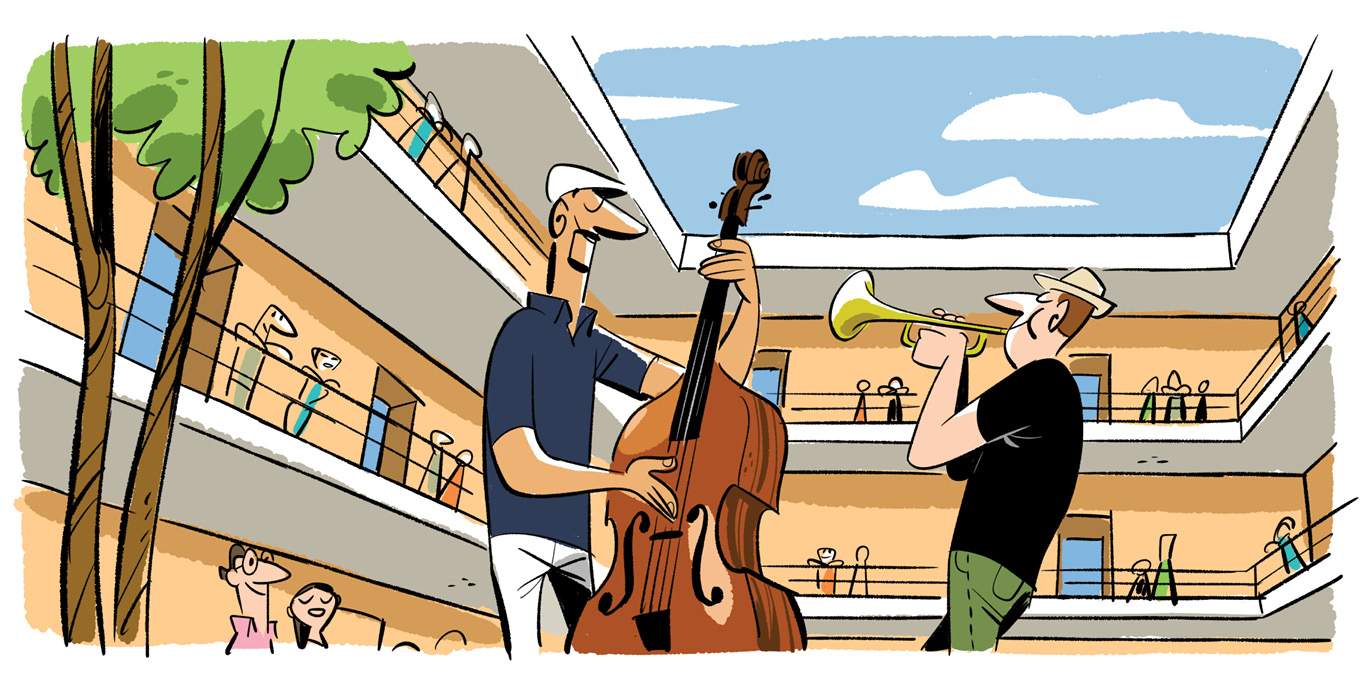 A great deal of UK interior designer Ilse Crawford's work involves thinking about the way we live – and mainly how to use good materials and thoughtful design to enhance it. Speaking to us from her light-filled apartment, which sits above the south London studio of her firm Studioilse, Crawford gives us her take on what design in a domestic setting will really need going forwards. 
What's the designer's role in how we live? Is it to change human behaviour when thinking about a space? Or should a designer always adapt to how human beings behave? How do you think this pandemic is shaping the designer's role?
Design is always responsive to social and cultural changes. The Modern movement, for example, was exactly that. It was a response to the late-Victorian pandemics; a response to dirty industrialised cities. It basically set out to invent this fresh, light and clean new reality. So in a funny way, we've come almost full circle 100 years later. I do think that design will self-evidently reflect clean spaces and the "trustability" of those spaces. But then on a more intimate level, I think that we've all realised how those quite simple things matter so much. So in that sense there will be a greater focus on the small things that we care about.
So we're revisiting an issue that designers dealt with 100 years ago?
Interestingly we've been designing around it for hundreds of years. I read recently about how [English king] Henry viii was constantly in quarantine and had a little "quarantine room" in the palace, which was a tiny space with his books and musical instruments. And his food would be served through a little hatch.
I think it's actually been part of the human condition.
But surely we don't want to move into a space where the entire focus of everything around us is on being hygienic and clean and not so much on tactility and the warmth of materials. We don't want to see our offices entirely covered in plastic. Why is it so important for environments to be tactile?
I think of cleanliness as being a verb and not a noun. In actual fact, if you look at the scientific reports, plastic and steel are the materials that keep the virus alive for the longest time – it might live for a few days on plastic and steel. So the optics might be that the material is clean but the reality is that if it isn't actually clean then it's probably the worst of all materials because it lulls you into a false sense of security.
Cleanliness is something that is a practice, isn't it? If you think about it culturally, most religions have physical cleanliness embedded and embodied in their practice. Mosques historically would always have a bath house next to them. I think it's that practice of cleanliness that is going to become more important in our lives. We will have places where we can take our shoes off before we go into our homes. And in an ideal world there would be somewhere to wash our hands before we go into a house too.
You mention the appreciation of the simple things during lockdown.
How has domestic life changed for you and how is it affecting your thoughts about design?
Well, we've discovered our fire escape, put it that way, which we can access through our bedroom. The whole time that we've lived here we've never really used it. But now we've realised how much we need it. Increasingly so as the weather improved. It is also funny how what you could call "everything" furniture has become so handy. I have got a couple of cane chairs and you can pretty much live on them – they're light, so you can have them in the sitting room and then drag them out onto the fire escape pretty easily. You have pieces of furniture that you realise you can really live with and there are others you thought were interesting but really aren't at all. It's a proper hard testing of design.
Do you think that outdoor spaces such as fire escapes and rooftops will become more pronounced in the development of housing?
Right now we see people on balconies, we wave to each other, we can talk to other people on other balconies and feel that we're a safe distance away. I have friends who live in a building in London that has a courtyard between their houses. Different people go in to the courtyard and perform for viewers from balconies every weekend. I think that being imaginative about how housing could support certain possibilities for people to be able do things themselves would be great. Being able to see each other is so important.

If, when we come out of the pandemic, developers are a little more interested in listening to designers' ideas about how to build better housing blocks, what are you going to tell them?
If I was a developer right now I would 100 per cent think about how to make spaces really good places in which to be locked down in. Not in a pessimistic way but more that if they're great to be in all of the time, just think how wonderful they would be to be in just part of the time. If that becomes your bottom line, how amazing would that be? And I think it is interesting because it's a lens through which to look at contemporary societies. Sure, couples need their privacy but how could you potentially create parts of a building where groups could create their own quarantine together? Because one of the things that's been highlighted this time is that the definition of household, at least right now, is quite narrow. Some of the smartest solutions have been where groups of friends have decided to get together and form a household. So I think about how that could work in terms of development. Also the importance of homes being greener – of integrated window boxes, shared gardens and so on – should be looked at. But in terms of making the normal special and making everyday life rewarding through a building, it's a great opportunity for developers, who are sensitive enough to the things that really matter to people today, to integrate that into housing stock. They won't lose if they do that.
And will this in turn help to create better neighbourhoods?
It's about using this opportunity to really look at how we live in the city and to create not only housing but to also think of how our communities can be supported. We have seen how the online world can support us but there is nothing like the possibility to actually help each other through physical proximity. You can't force a community but you can create the conditions through which it's easier to help one another.
---
Monocle comment: More communal outdoor space would allow us to meet neighbours and socialise, abandoning our power-draining devices indoors for a while.
About the interviewee: The work of Crawford's Studioilse respects both the privacy that people need and the sense of togetherness that we also covet.