Society / Global
6. Are we nice?
We're finally discovering our softer side.
Muddling through. Doing our best. Mostly OK. These are not words that inspire newspaper headline writers, let alone their readers. So even though such phrases might accurately describe how most people are edging their way through the pandemic, they have been replaced with images, stories and headlines that depict a world where people are heroes or villains, good or wicked, nice or awful. A realm that's click-aware.
That's why we are offered photographs of tubby ladies fighting in supermarket aisles – their quarry always something banal such as a pack of toilet paper (well, perhaps they both have an urgent need). These, to be clear, despite governments spreading alarm, are the bad people. In the UK the tabloid press has also coined a very unmemorable term for people who ignore physical-distancing measures: "covidiots". These are folk who sit on park benches, exercise outdoors more than once a day or sunbathe. In the modern equivalent of the village stocks, they regularly find their images splashed across tabloid news websites (of course, it would ruin the story to interview them and find out that there is a simple explanation). Again – bad people. The heroes, of course, have been genuinely easy to spot: the health workers.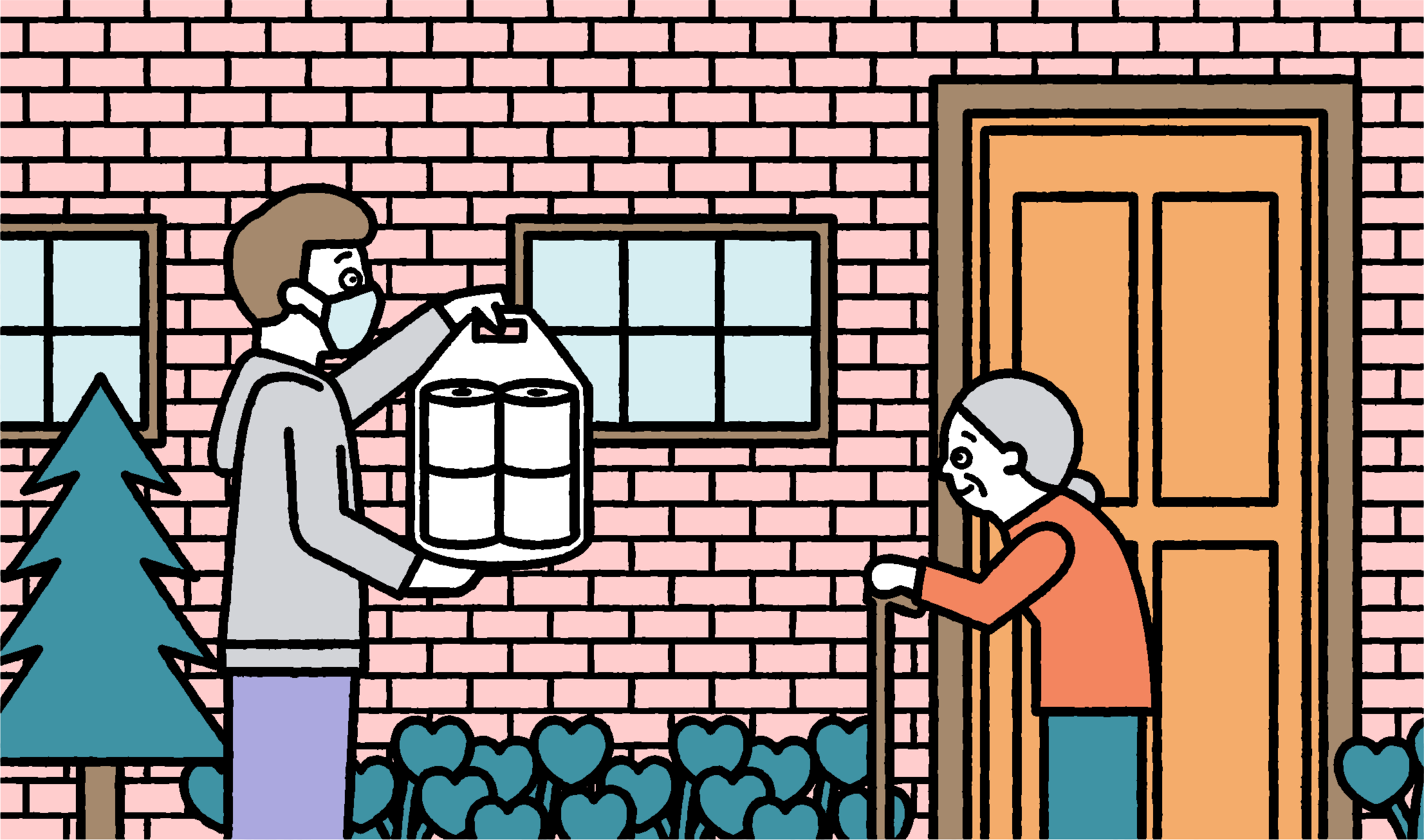 But how has the lockdown actually impacted the behaviour of the average person? Have we really become nicer, as many suggest? It has certainly felt that way. People have been willing to shop for elderly neighbours; around the globe thousands of people have volunteered to offer care; companies have retooled and refocused to manufacture the hand sanitisers and surgical gowns that are desperately needed.
And this dialled-up niceness has let us feel a range of vital emotions: that we have a role; that we can begin to find a silver lining in the blackest storm cloud imaginable; that we can work against this virus; that we can be relied upon. Doing nice things makes you feel nice. And that's a worthwhile motive too.
Another simple explanation for the uptick in community values – in smiling at random people, showing respect – is that we have had the time to do it. Many people have switched commutes for breakfast with their children, from late nights out to talking to neighbours at sunset (from a distance). There's just been more time to be ourselves. And, yes, it turns out we are much nicer than we had perhaps noticed in our normal haste.
Will it stick? Perhaps. The ties between people who go through wars and tragic events can bind forever – although, to be clear, this is not a war (see page 80). I had an aunt who served in the Second World War and the men and women who she went through tragedy and victory with were her friends until the end. There was a camaraderie that never failed them. Nicer than other people? Of course not – but left with memories, values and truths witnessed that never dimmed. So perhaps we won't end up nicer but just better versions of our old selves. And that would be OK. 
---
About the author: Tuck is editor of Monocle and host of The Urbanist, our radio show about cities. He also writes a column in the email newsletter, The Monocle Weekend Edition, on Saturdays that a few people have said is sometimes just about amusing.