Inventory / Global
Growing gains
One rewarding way to soften our cityscapes and add life to our homes is with plants. Here we offer a few fail-safe tips for growers and a call to action to let your civic pride spread beyond your four walls.
Although it's long been an urbanist's watchword – discussed in city halls more than sitting rooms – green space is good for us. And we can all be part of the urban upkeep in some small way. With many people still in lockdown, the idea of somewhere leafy in which to unwind is more important than ever – and that means at home too. A positive from the past few weeks is that people in cities have started filling the space outside their doors with seats and plants; stoops and steps are being spruced up a little.
You don't need an orchard or acres of land to join the growing movement. Wherever they are placed or potted, plants are transformative: they turn barren balconies, bare sills or empty corners of rooms into living things that calm us and clean the air. Plants make us aware of our surroundings, remind us of the season and show how light, water and a little care can sustain life. Oh, and they look rather nice too.
At monocle we've long been advocates of the idea that the act of tending your patch is about more than simply buying plants by the shed-load. The business owner or resident who sweeps the street outside their building or places an optimistic fig tree by the door is letting some of that care and pride spill out into public life when we need it most. Hats off to those sowing seeds on overlooked street corners and in pocket parks, or tending allotments. We should support good growers and garden centres, too, as many are reopening and it's easy to buy from them online.
Even if you're starting from a single pot, we've pulled together a few easy tips to help you get growing and keep up the momentum after the lockdown is lifted. Whether you're blessed with a rooftop in Milan, a back garden in Melbourne or a window box in Winnipeg, it's time we all got our hands dirty. 
---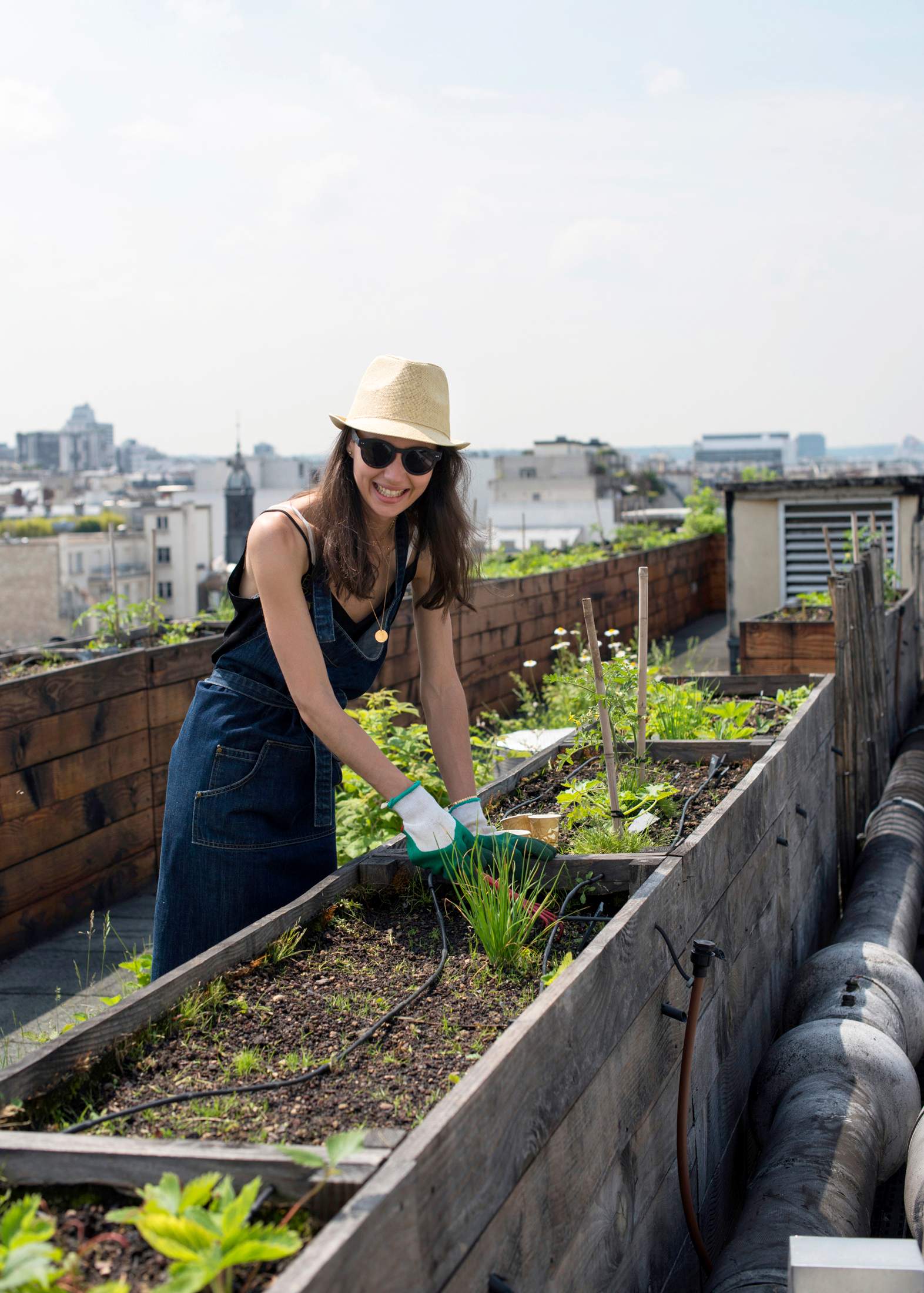 Get to know the basics and your plants will prosper. Here are five rules of thumb to help you nurture a little bit of nature.
1.
Get the light right
Regardless of whether they're indoor or outdoor plants (technically all plants are outdoor, though some from warmer climes will cope inside), you need to figure out whether they prefer the sun or the shade. Keep them in the manner to which they are accustomed.
2.
Pot luck
Roots rot when left in water, so fill the bottom of your pot with broken crockery or gravel before the soil and make sure there's a hole in the bottom for drainage.
3.
Wet, wet, wet
Check the soil – and consult the plant, their needs vary, obviously. But if it's dry and your drainage is good (see above) then there's no harm in giving your plants a good glug if they are looking a little parched.
4.
The undead (indoors)
Even the most negligent gardener will struggle to kill an aspidistra (cast-iron plant), a sansevieria (mother-in-law's tongue) or a zamioculcas – an African perennial that can go six weeks or more without water.
5.
The undead (outdoors)
Liriope muscari, or lily turf, is a hardy grass that flowers from August to October, says Peter Milne of The Nunhead Gardener in London. Vine-wise, he likes Star of Venice jasmine and the evergreen heucheras as well as a few ferns.
Sign up for 'The Monocle Weekend Edition' for weekly gardening tips as well as food, fashion and finds aplenty. Our congenial weekend newsletters will be delivered to your inbox at 07.00 every Saturday and Sunday – for free. Subscribe now at monocle.com/minute.
photographers: Thomas Humery, Lindsay Lauckner Gundlock, Polly Tootal