1
London —
21 March–8 April
Photography Christopher Fernandez
Christopher Fernandez is probably one of only a few Londoners to have met dozens of new people during the pandemic. And no, he hasn't broken the rules. He stuck a sign in his window addressed to his neighbours that read, "Bored? I know I am. Professional photographer looking to document your isolation from over here."
Fernandez's photo series captures isolating Londoners in the midst of the mundane and intimate: cuddling in bed or leaning on a windowsill. While they're often lit with a theatrical glow, isolation presented Fernandez with a technical challenge: he can barely see into the rooms he photographs. "It made it collaborative because I have to constantly ask [by phone]: 'Can you turn that up? Turn that down. Put that light on in the background'," he says. "I knew that I wanted to photograph people because I needed that human connection."
Fernandez has since travelled across London to photograph those eager to be involved – and there are many. He still directs his subjects by phone but will he ever meet them in person? "People have taken the time to mess around with me in the middle of the night," he says, with a laugh. "It would be nice to catch a beer afterwards."
Biography: Fernandez is a London-based editorial, commercial and fine art photographer. Prints can be bought at nhs.christopherfernandez.com. All proceeds are being donated to the National Health Service.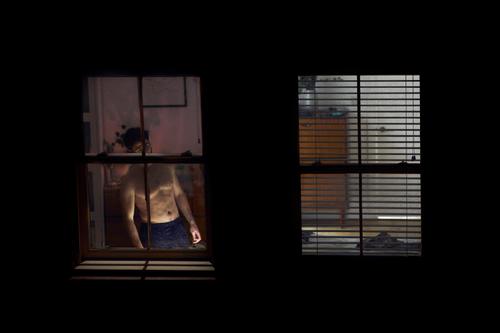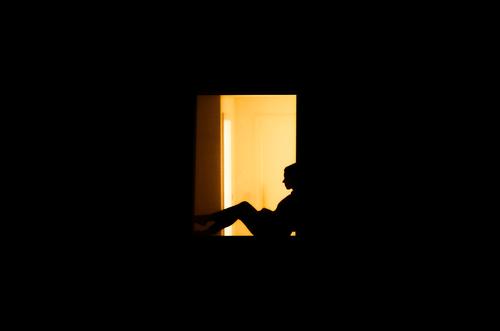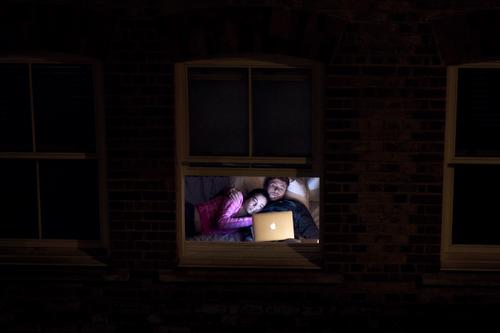 ---
2
Venice —
18 April
Photography Giorgio Schirato
Photographer Giorgio Schirato has lived in Venice for 30 years but the city in recent months has been revealing itself in a new light. Streets are empty and palazzos deserted. "St Mark's Square, with no one? That's almost impossible to see," he says. The absence of tourists in one of the world's most visited cities means that Venice is eerily quiet. And while the city is in some ways broken – it relies on tourists, after all – it is repairing itself in their absence too. Its polluted skies have cleared and with no gondolas stirring up silt or motorboats spewing exhaust, Venice's waters have turned crystalline. You can watch the gentle sway of seaweed. And see the fish too, says Schirato. From a balcony, Schirato's neighbour even cast a fishing line into the canal below. No fish were caught but no tourist's hat was snagged either.
Unusual sights are rare in the cities we know well but there have been plenty of them lately. AsSchirato puts is, "This was an occasion to see [the city] in a way that I've never seen it before." 
Biography: Schirato was born in Treviso, although he was raised and continues to live in Venice. He is a graduate of the Venice Aacademy of Fine Arts and has been a freelance photographer since 2009.
---
3
Berlin —
17 April
Photography Felix Brüggemann
The need for social distancing, combined with the sudden evaporation of commuters, has forced cities to rethink urban infrastructure. Berlin, for one, has expanded its existing cycle lanes – while also carving fresh ones out of lanes once occupied by cars – to give cyclists enough room to travel at a safe distance from others.
Felix Brüggemann set out by bicycle, naturally, to capture the city's new freewheeling spirit. "The places that I shot, it was basically impossible to cycle there before," says the photographer. "You'd risk your life. And now, all of sudden, you have this slice of the road that's completely yours as a cyclist. People are really happy."
While the cycle lanes are temporary, at least officially, Brüggemann is confident that they'll be made permanent.  "The city has just been waiting for a good opportunity," he says. 
Biography: Brüggemann was born in Hamburg, although he now lives in Berlin with his family. He has worked as an editorial and advertising photographer since 1997.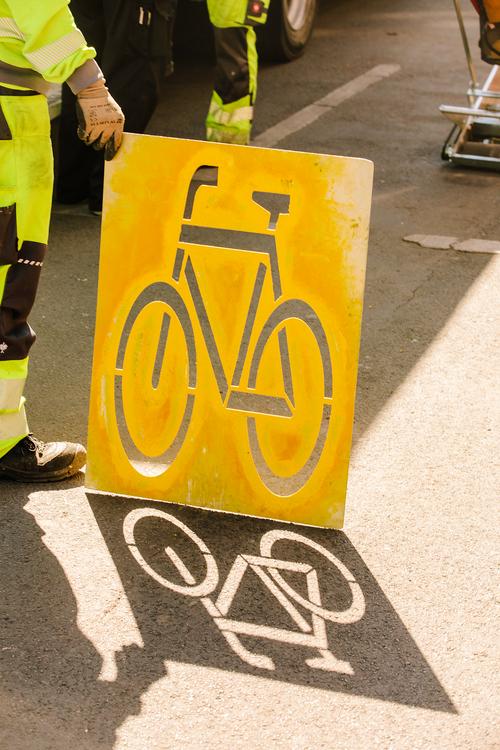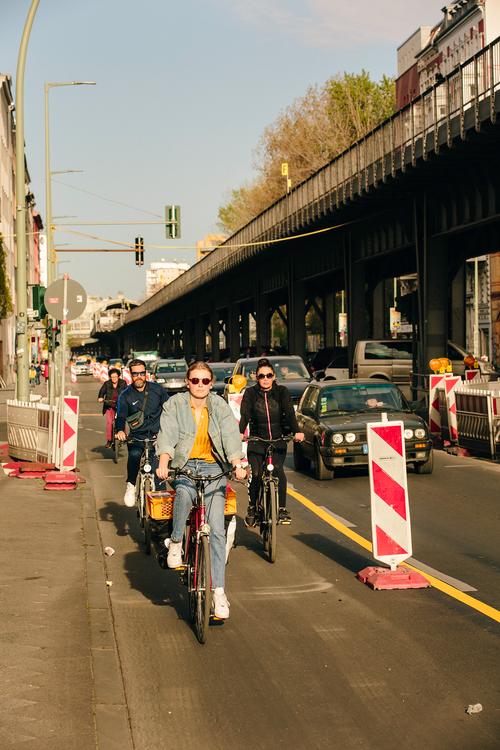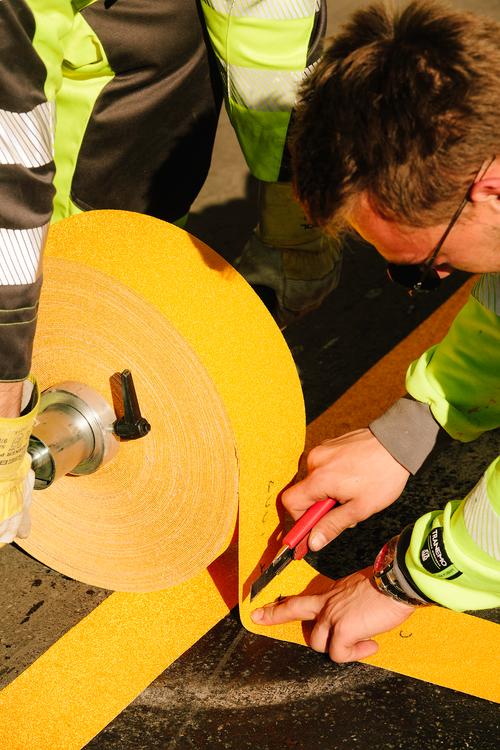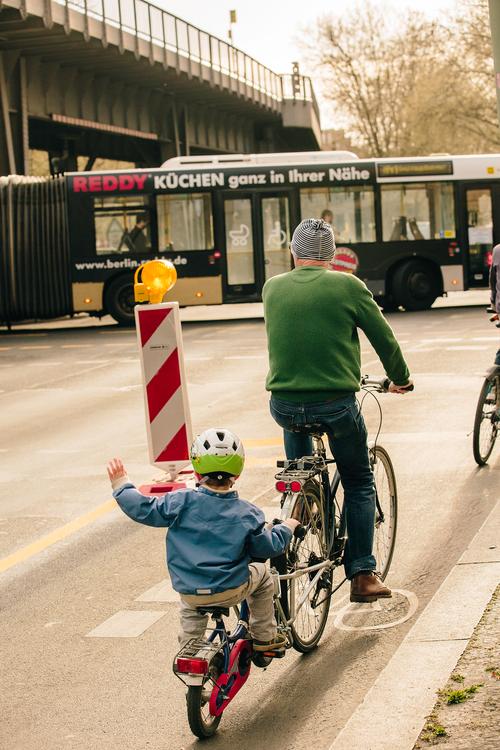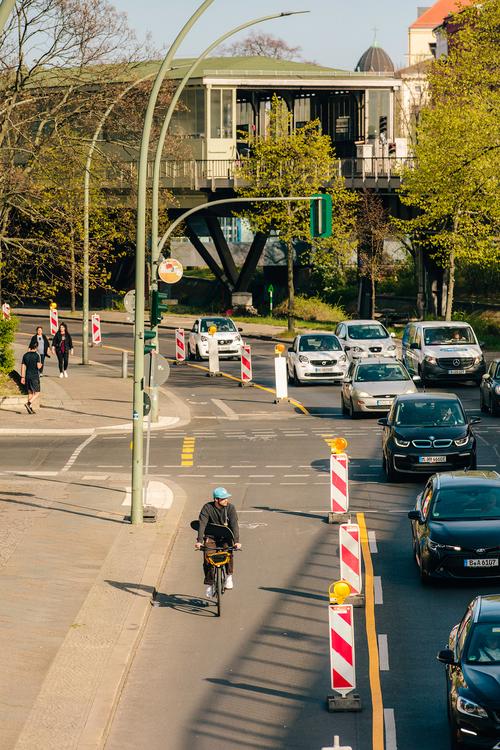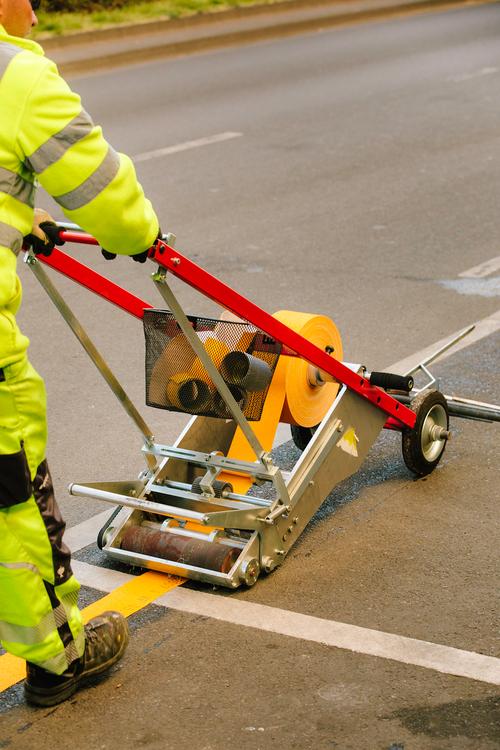 ---
4
Melbourne —
17–23 April
Photography Jo Duck
Stuck at home with a toddler, fashion photographer Jo Duck hasn't been able to venture far from her sleepy Melbourne suburb. So she brought the world – or, more accurately, the city's delivery drivers – to her. They've arrived with pizza dough, soup, tiramisu, balloons, flowers, 10kg of clay, champagne and wine.
Duck shot portraits of every delivery person framed in her doorway – all from four metres away, mind you. "I love that it's this nondescript doorway," she says. "You don't know who lives in the house but they're getting this fun stuff delivered constantly." Sadly, a massive Gorilla-shaped ice-cream cake proved out of budget – as did a male stripper.
For the 10 minutes that each delivery person spent with Duck, she almost forgot anything was amiss. "It felt very natural," she says. "And it made me realise how much I miss interacting with strangers." While the concept behind Duck's photo series was a somewhat fictionalised version of her ideal isolation, she might have willed it into being in the process. "I've got balloons, flowers and champagne. And good food. I feel like a bit of a genius for thinking of this." 
Biography: Duck is an international fashion and advertising photographer. Her work hangs in Amsterdam's Stedelijk Museum and she has exhibited at Melbourne's Centre for Contemporary Photography.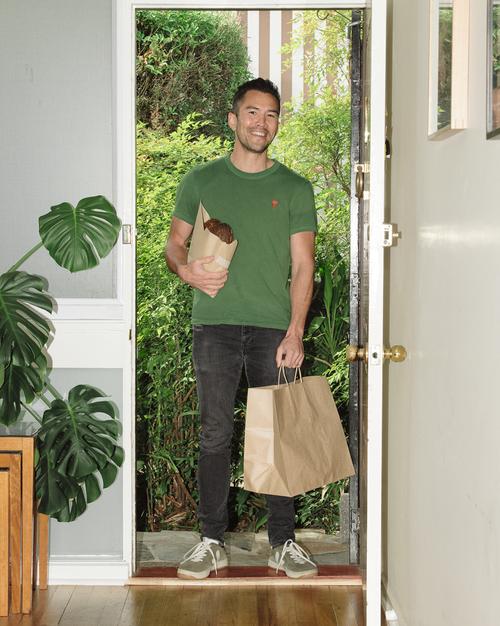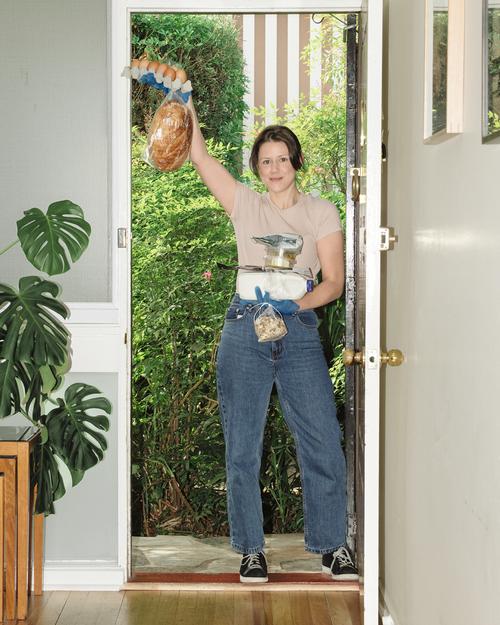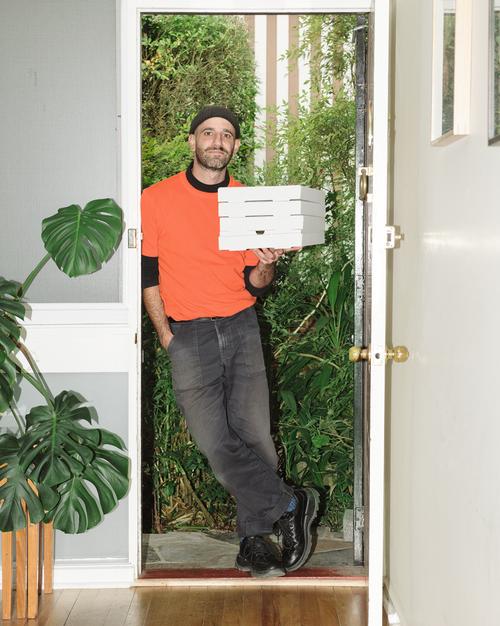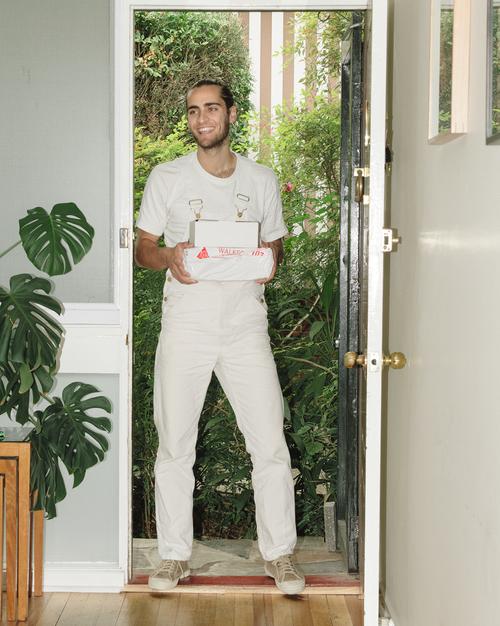 ---
5
Tokyo —
23 April
Photography Fuminari Yoshitsugu
Modern Tokyo is rarely, if ever, seen without at least some of its 9.6 million inhabitants during daylight. But when photographer FuminariYoshitsugu set out to capture the city during the coronavirus pandemic, Tokyo was mired in the third week of a state of emergency.
The districts of Asakusa, Shibuya, Shinjuku and Marunouchi ordinarily would be filled with a throng of shoppers, tourists and businessmen. But on this day, youngsters had vanished from the Shibuya crossing, as had the army of businessmen and Shinkansen passengers from around Tokyo Station. With no passersby to sell to or workers to occupy them, billboards and skyscrapers loomed aimlessly overhead. For perhaps the first time, the city felt spacious. "The silhouettes of buildings popped," says Yoshitsugu. "Without people, Tokyo was no longer the metropolis we know and it instead looked like an idyllic suburban town," he says. "It is the people that give the impression ofTokyo."
Biography: Yoshitsugu is a Tokyo-based photographer who specialises in travel, architecture and landscape photography. The Fukuoka-born 42-year-old has been living in Tokyo since the early 2000s.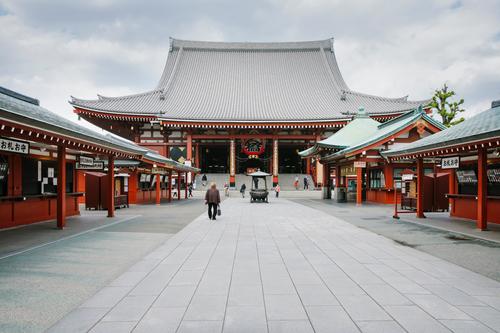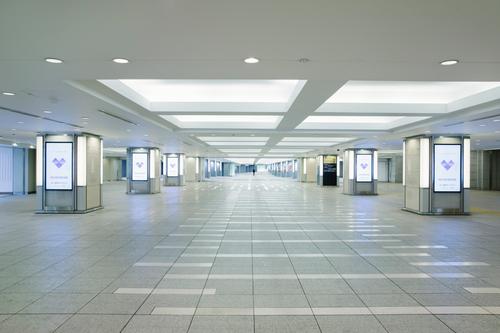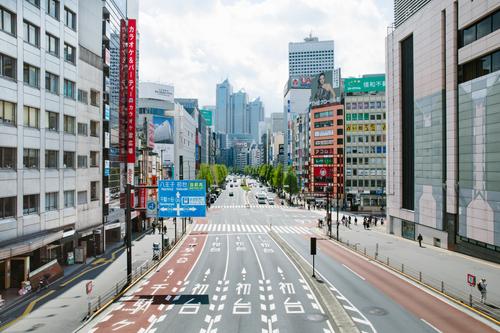 ---
6
Zürich —
19–23 April
Photography Yves Bachmann
"Normally the city is so busy. Everyone has plans," says Zürich-based photographer Yves Bachmann. "But now it's very calm. I've enjoyed the slow place "It almost feels a bit like Paris in summertime."
Bachmann focused his lens squarely on one of the more unnatural elements of the pandemic: the enforced slowdown. His photos capture leisurely strolls and afternoons spent lingering on balconies under the late day sun, with little to do. "I think that some people are getting to enjoy the calm city; the calm side of this crisis," he says. "That's the general mood in the photos."
While the city's streets were eerily quiet for nearly a month, Bachmann didn't try to capture Zürich then, at its most dramatic. Instead, he's photographed it as restrictions were being eased and as it slowly became reanimated with the sounds and sights of daily life.
While walking the streets, Bachmann stopped to photograph a small, socially distanced queue outside a gelato stand on the day it reopened. "The city is feeling quite normal again," he says.
Biography: Bachmann is a commercial and editorial photographer based in Zurich, where he is represented by Visualeyes International.