Inventory / Global
New views
This month's cultural recommendations will keep you in the know, from South Korean crime drama to the latest pop releases.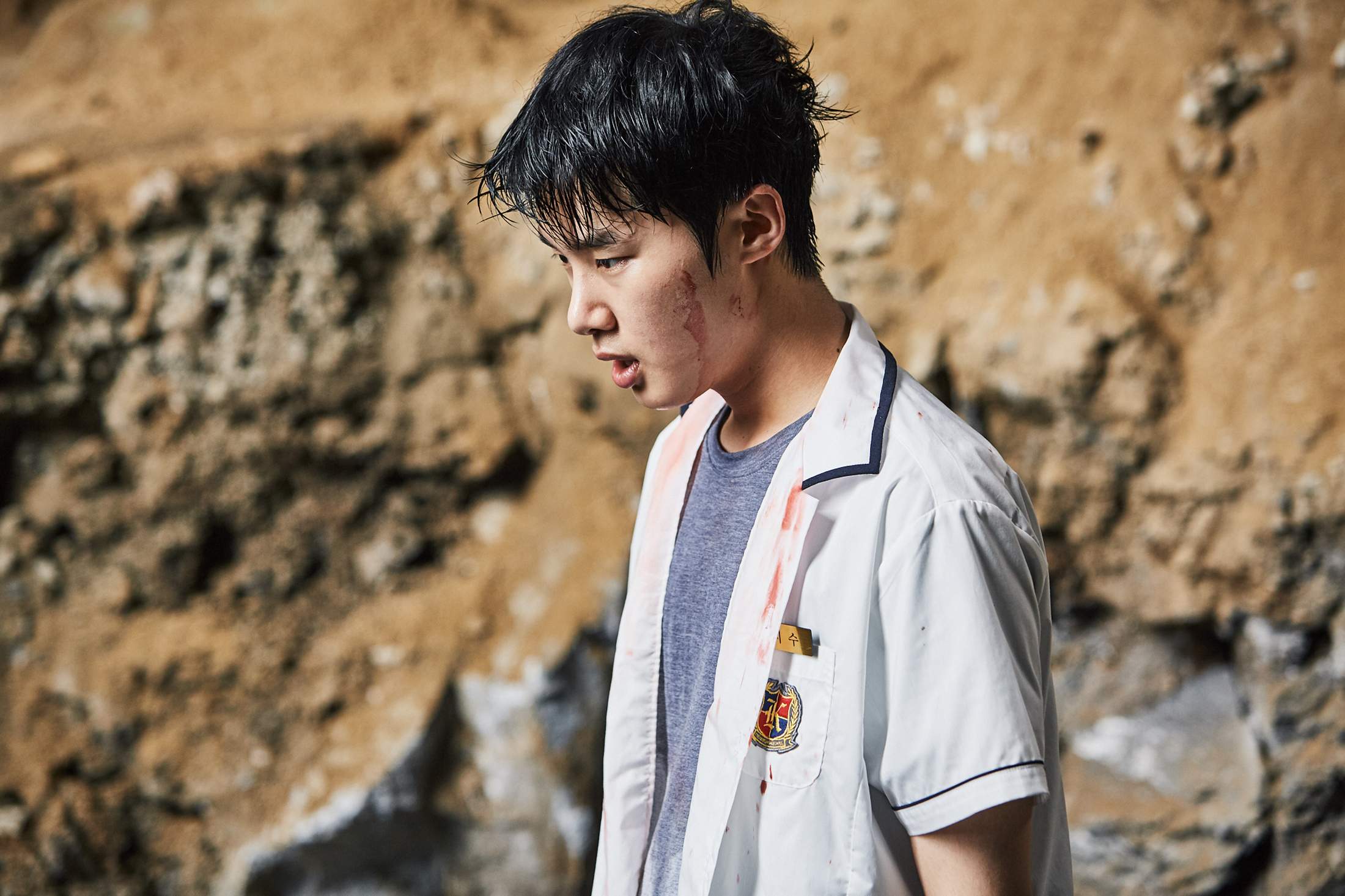 1
LIFE OF CRIME
'Extracurricular'
Netflix
While South Korean cinema might have at last cemented its formidable reputation in the West, it's taken a little longer for the country's television to get noticed. Netflix has done a stellar job of highlighting this overlooked industry and its new thriller series, Extracurricular, is sure to attract new fans with its twisty narrative of a seemingly quiet high-school student living a dark double life. 
'Extracurricular' is out now
---
2
guilty pleasure
'Trial by Media'
Netflix
From Jenny Jones's televised murder trials to the case of Amadou Diallo, an unarmed West African immigrant shot by New York police, this six-part documentary looks at how storytelling has as much sway as guilt and innocence in the courtroom. 
'Trial by Media' is out now
---
3
new heights
'Space Force'
Netflix
When Donald Trump announced that the US was launching a new military branch dedicated to space, it was only a matter of time before it became comedy fodder. Steve Carell and John Malkovich play a general and scientist, respectively, who team up to launch the newest agency. 
'Space Force' is released on 29 May
---
4
nothing is as it seems
'The Forest of Love: Deep Cut'
Netflix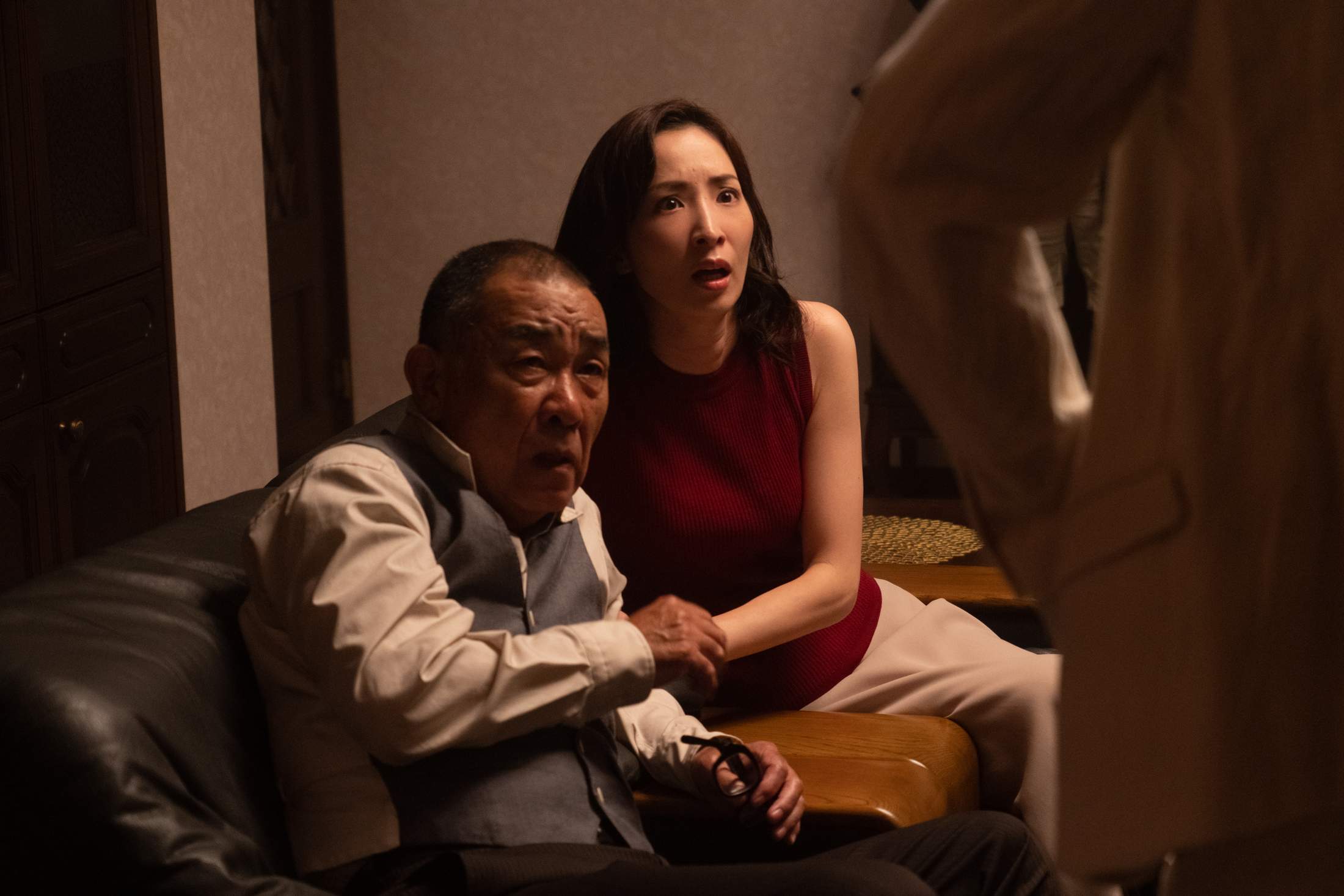 Japanese wild child director Sion Sono brings to Netflix a serialised version of his earlier film of the same name; expect his characteristic, over-the-top narrative style to smack you straight in the face. In 1990s Japan, a con man drags women into his web of deception. The series, starring Kippei Shiina, Shinnosuke Mitsushima and Kyoko Hinami, is inspired by real-life murders. 
'The Forest of Love: Deep Cut' is out now
---
5
romance for our times
'Normal People'
Hulu
Responses to this adaptation of Irish writer Sally Rooney's hugely popular novel have been mixed – but isn't that the case with most books that travel onto the screen? This BBC-Hulu co-production gives up (by necessity) some of the interior monologues that made Rooney's narrative so compelling but it gains in the rawness of its portrayal of teenage love – and disappointment. Connell and Marianne are linked by an affection that is often hard to understand, even for them. But status (economic and social) tears them apart time and again. Over the course of 12 episodes we watch their relationship unfold; more than a teen romance, this is a poignant psychological drama about why people desperately want to connect. 
'Normal People' is out now
---
1
VINTAGE ANIME
'Tokyo Godfathers'
Satoshi Kon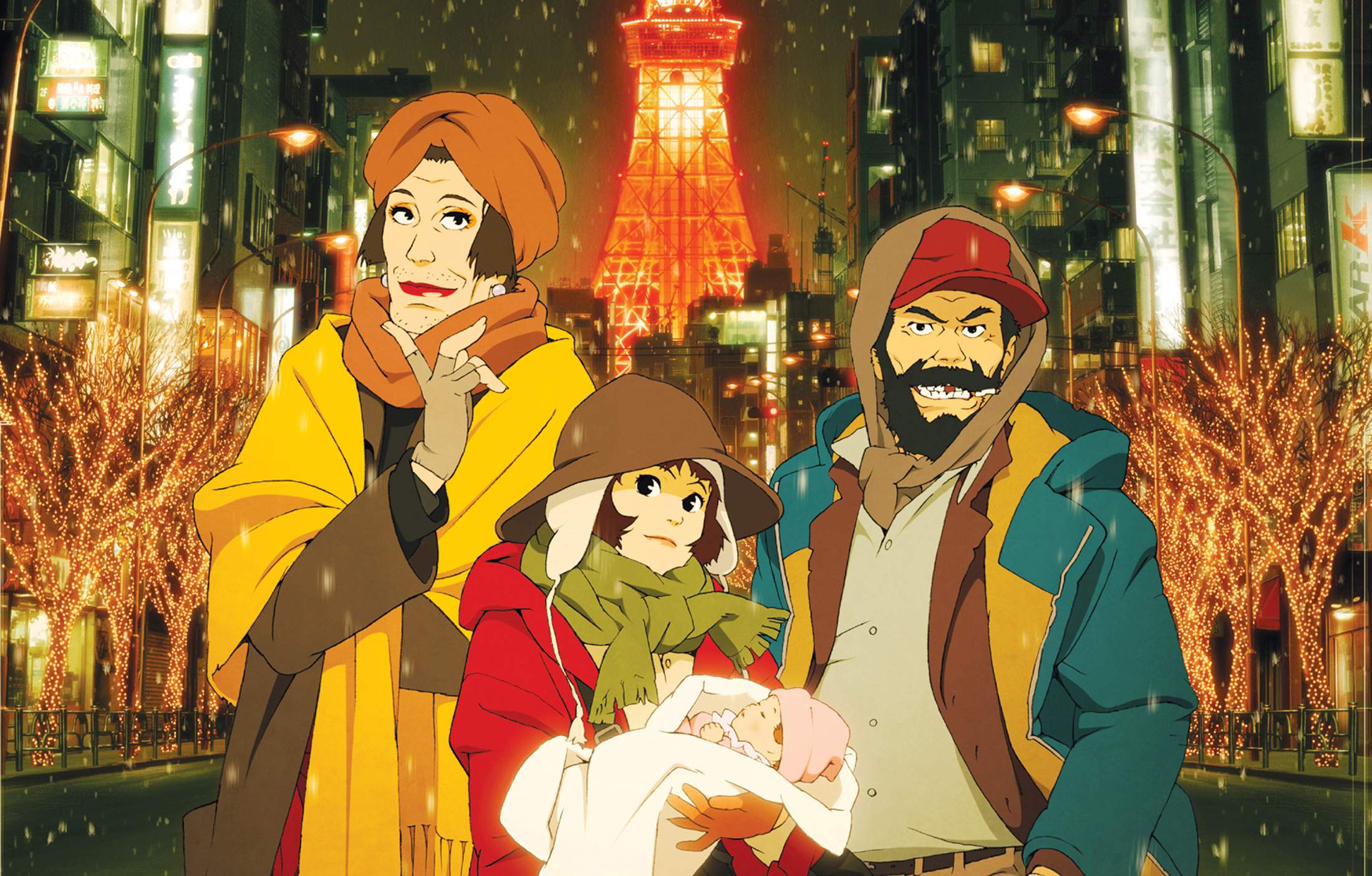 Restored in 4K – and available in an English dubbed version – Tokyo Godfathers is being re-distributed by Gkids digitally. The tale of three homeless men chancing upon a foundling on Christmas Eve might seem seasonal but its heartwarming qualities are ideal for a time when we could use a little extra shot of goodwill. 
'Tokyo Godfathers' is out now
---
2
tales of a turncoat 
'The Traitor'
Marco Bellocchio
Tommaso Buscetta was high up in the mafia before becoming an informant to safeguard his family. This is no ordinary gangster movie: we spend time in the courtroom for a reconstruction of a trial that changed Italian history. 
'The Traitor' is out now
---
3
heart of the matter
'La Corazonada'
Netflix
Netflix knows that there is huge potential for growth outside the US so is investing in non-English-language content in the hope that it will make it big abroad. The streaming giant's first Argentinian original is a film inspired by Florencia Etcheves' book La Virgen en Tus Ojos: two detectives stumble across the murder of a young woman; the main suspect is the victim's best friend. 
'La Corazonada' is out on 28 May
---
4
cross-state delivery
'Arkansas'
Clark Duke
Arkansas is a taut thriller that follows a pair of criminals as they bungle their way to the top of the pecking order against the backdrop of the American south.
'Arkansas' is out now
---
5
behind closed doors
'The Infiltrators'
Cristina Ibarra & Alex Rivera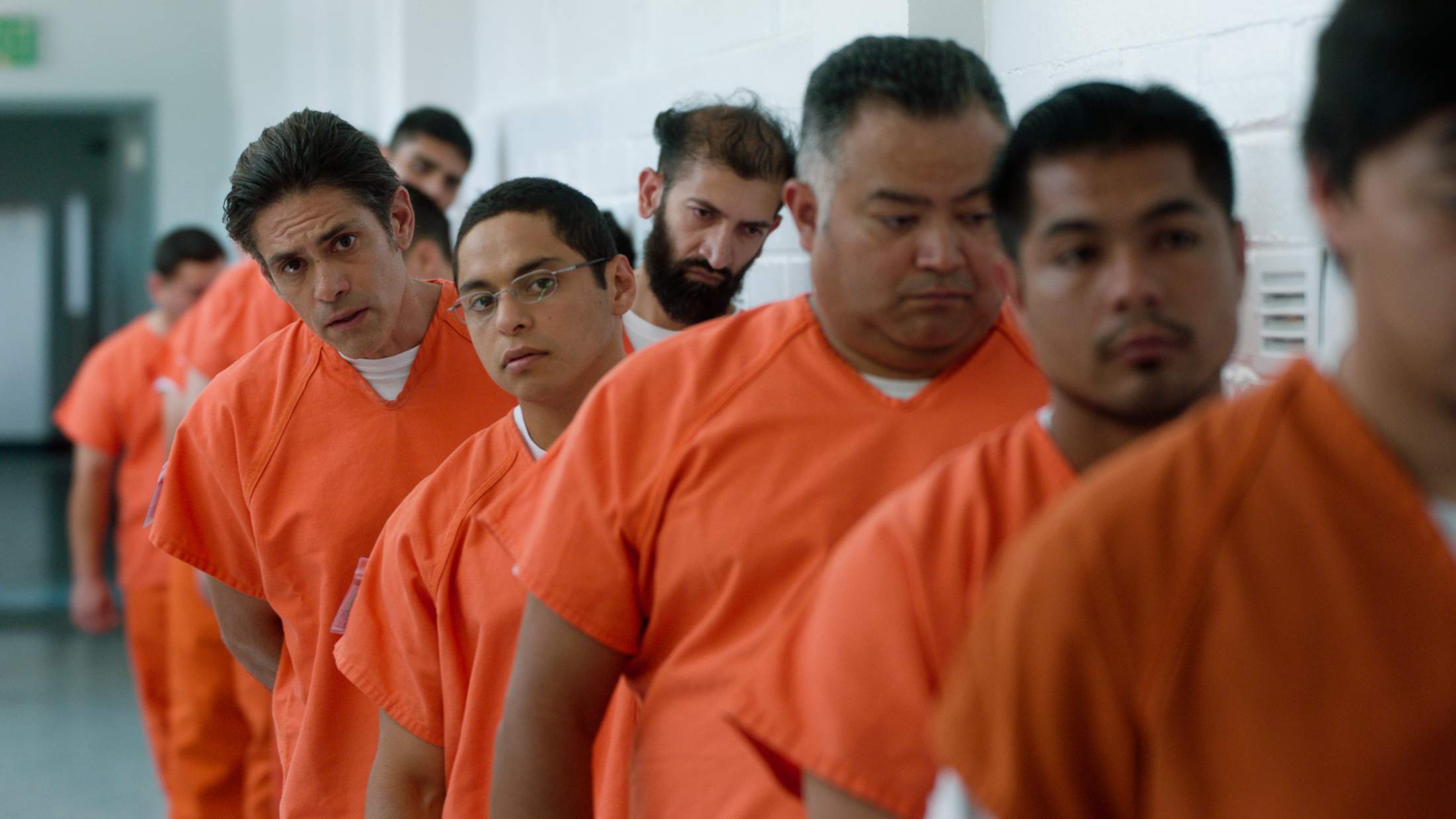 This film follows the story of two teenage immigrants who deliberately g et arrested by US border patrol so they can bear witness to the conditions of a detention centre. With no means of filming inside the facility, the directors fill out the tale with dramatic re-enactments.
'The Infiltrators' is out on 2 June
---
1
times past
'Sorry for Your Trouble'
Richard Ford
Pulitzer prize-winner Richard Ford's short-story collection paints a vivid set of portraits of displaced men reflecting on the past. There's both love and regret here. Written in precise and lyrical prose, this is a beautiful set of meditations on the power and pitfalls of memory.
'Sorry for Your Trouble' is out now
---
2
STRANGER DANGER
'Pew'
Catherine Lacey
The arrival of an enigmatic outsider has been fertile ground for novelists over the years. Pew is a fine addition to this genre, as the ambiguous titular character triggers upheaval in the deep south.
'Pew' is out now
---
3
balancing act
'The Glass Hotel'
Emily St John Mandel
The Glass Hotel is Emily St John Mandel's first release since 2014's award-winning Station Eleven. Her new novel weaves together the lives of a New York businessman, his lover and a maritime executive. Bouncing between ships, luxury hotels, Manhattan skyscrapers and the wilderness of British Columbia, the book paints a stark picture of greed, guilt and the ghosts that haunt us from the past.
'The Glass Hotel' is out now
---
4
family drama
'How Much of These Hills is Gold'
C Pam Zhang
Beijing-born, San Francisco-based writer C Pam Zhang traces the journey of two young orphans – children of Chinese immigrants – who try to find their place and some semblance of meaning in the wake of the Gold Rush. The story goes beyond a regular western adventure novel; it's a coming-of-age tale that's made richer by Zhang's unpacking of issues of race and the inevitable tension that exists between brother and sister. 
'How Much of these Hills is Gold' is out now
---
5
making connections
'Index Cards'
Moyra Davey
Known for photo and video art that finds poetry in the mundane, Moyra Davey achieves a similarly evocative effect in this collection of essays by using the written word. With a characteristically introspective approach, Davey moves seamlessly from gazing at her fridge to existential musings in the space of a few sentences – taking the reader with her by means of her surprising, elegant writing.
'Index Cards' is published on 3 June
---
6
society in transition
'No-Signal Area'
Robert Perisic
Moments of crisis are often catalysts for major change. Robert Perisic shines a tragicomic light on a rural village in postwar Croatia to explore the impact of unchecked, money-grabbing rapacity on a community – and country.
'No-Signal Area' is out now
---
7
cut to the quick
'How to Pronounce Knife'
Souvankham Thammavongsa
These razor-sharp short stories tell the tales of displaced immigrants and their attempts to fit into their new homes. There's a woman indulging in an affair with a younger man, a boxer who takes up painting nails at a salon and a mother teaching her daughter how to harvest for worms. This debut pierces right through what it means to love – and to belong.
'How to Pronounce Knife' is out now
---
8
forging their own path
'And Their Children After Them'
Nicolas Mathieu
The winner of 2018's Prix Goncourt, France's most illustrious literary prize, has finally had his novel translated into English. Mathieu's book takes us to rural France in the 1990s when, during a scorching summer, two teenagers embark on an adventure – and end up finding love and a new life direction in the process. Through protagonist Anthony's eyes, we also end up seeing a forgotten – and often neglected – side of the country.
'And Their Children After Them' is out now
---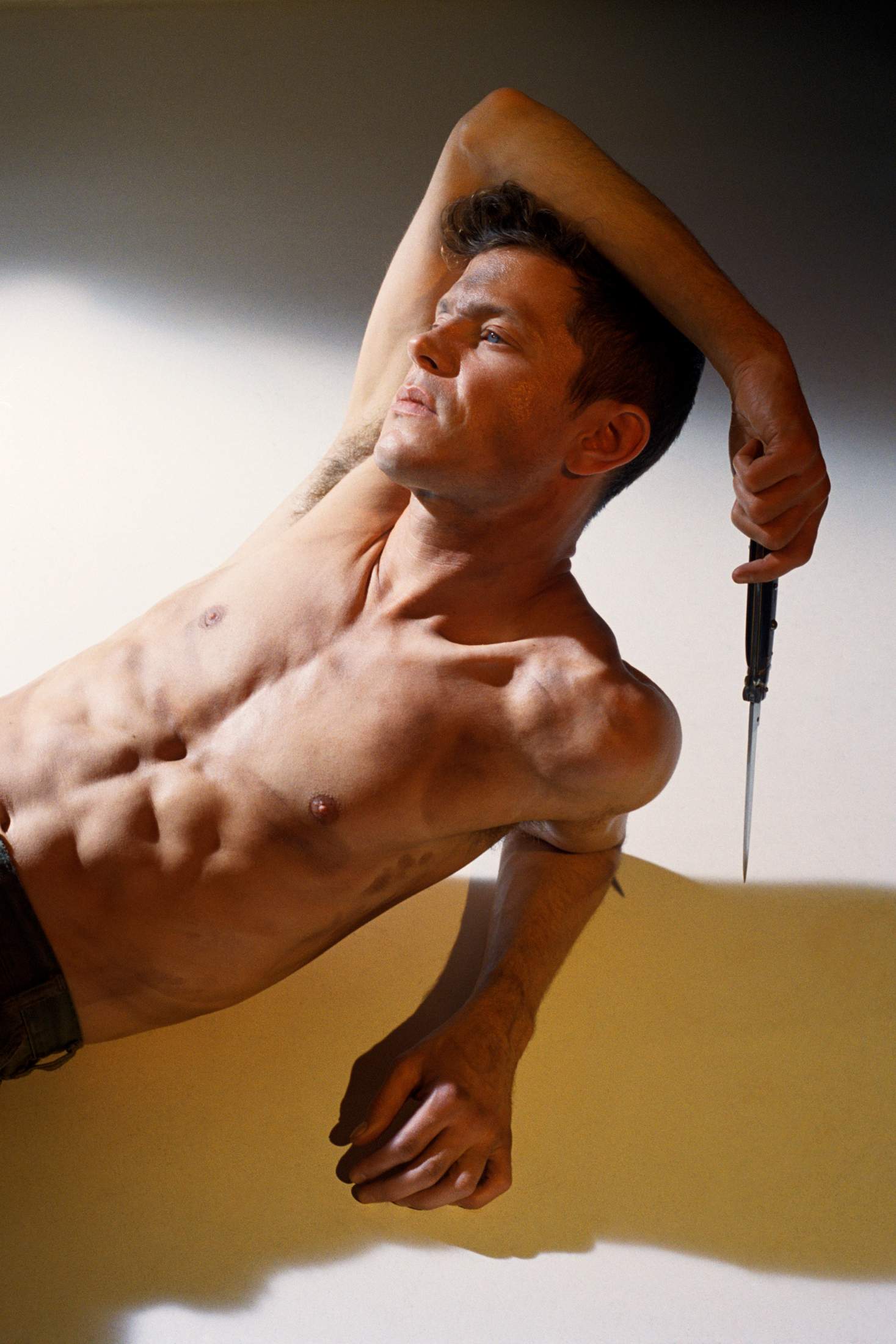 1
on the move
'Set My Heart on Fire Immediately'
Perfume Genius
The fifth album by Mike Hadreas – aka Perfume Genius – was recorded in Los Angeles, where he lives with partner and musical collaborator Alan Wyffels. It is a mesmerising, shape-shifting thing, where influences range from ecstatic 1980s pop to fuzzy shoegaze.
'Set My Heart on Fire Immediately' is out now
---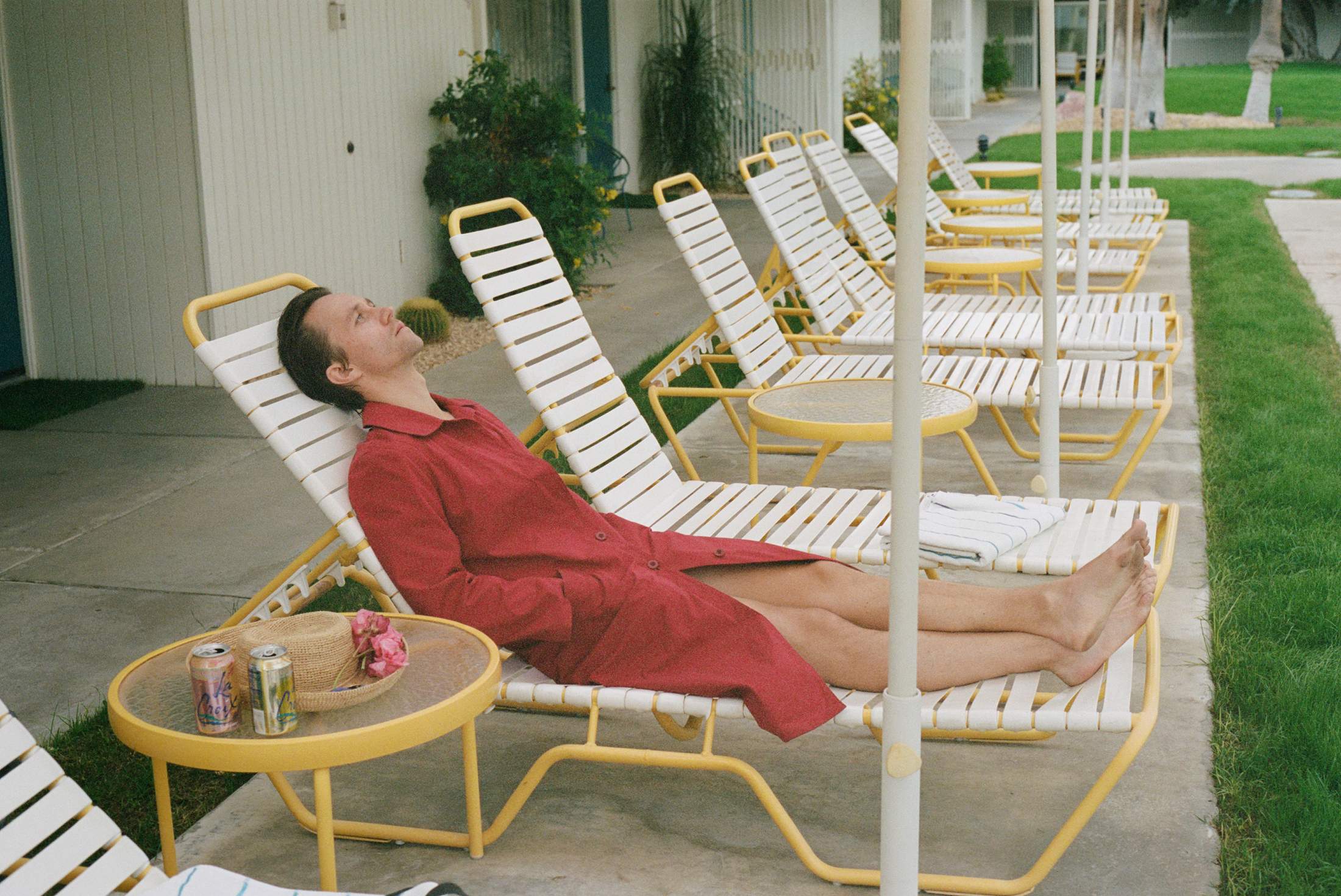 2
easy does it
'Patience'
Sondre Lerche
When Norway's Sondre Lerche reached the end of a hectic year of touring, he decided to slow down. He moved to Los Angeles, took up running and channelled his newfound calm into the ambient sounds of Patience.
'Patience' is out on 5 June
---
3
diy disco
'How I'm Feeling Now'
Charli XCX
Many of us have tried but Charlotte Aitchison (aka Charli XCX) has actually managed to use her time in self-isolation productively: writing and recording her fourth album after the UK entered lockdown. It's a stunning electro-pop release: singles Claws and Forever lend themselves wonderfully to dancing in your kitchen, on the balcony, and – hopefully soon – in a club.
'How I'm Feeling Now' is out now
---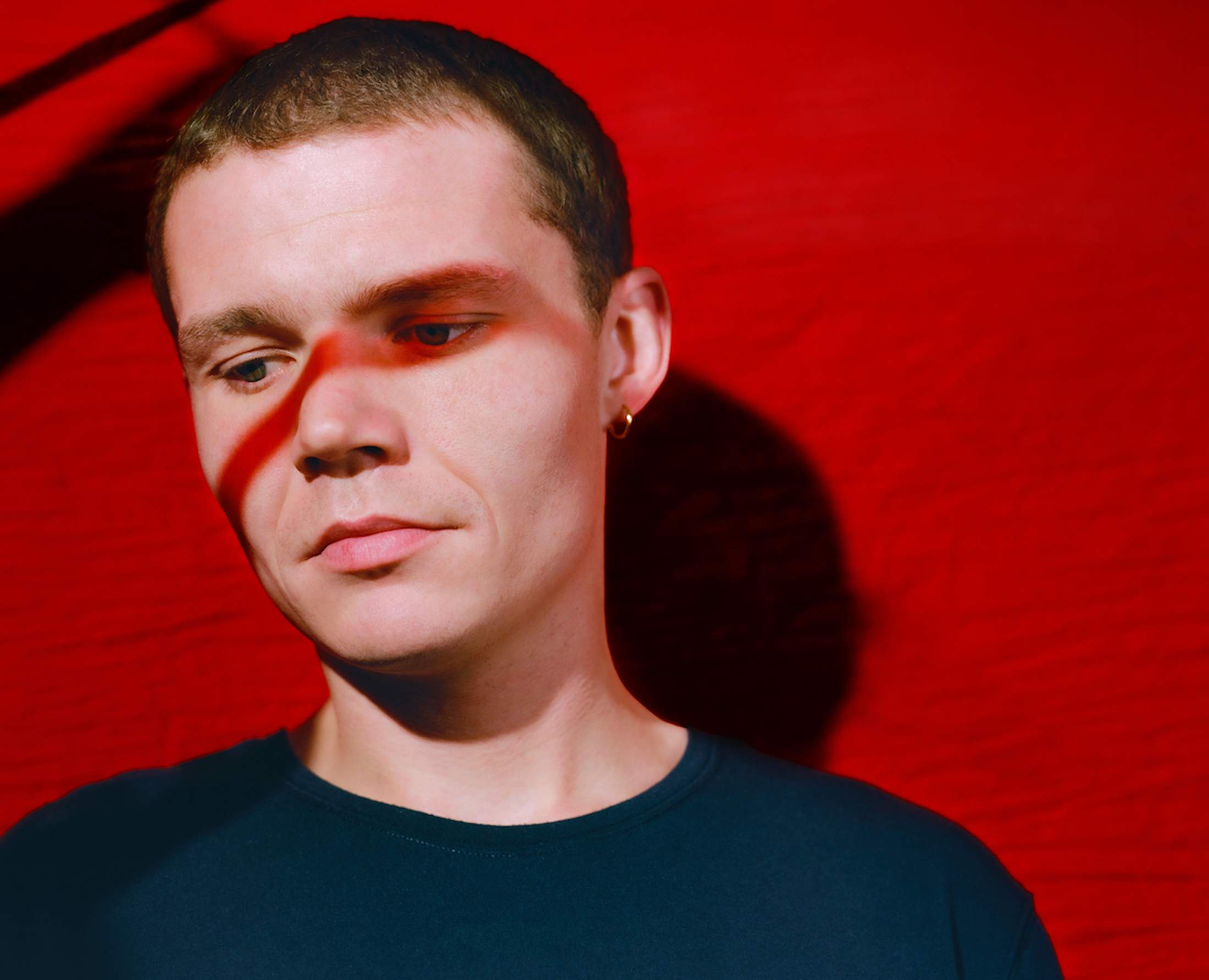 4
easy listening
'Float Back to You'
Holy Five
The first full-length release from Brooklyn soul trio Holy Hive offers a poignant reflection on love and loss. The laid-back percussion and bass lines complement the gentle falsetto of singer Paul Spring, especially on single Broom.
'Float Back to You' is out on 29 May
---
5
gentle outlook
'Your Hero is Not Dead'
Westerman
London-based Will Westerman's debut album is a delight packed with artful songwriting that speaks as much to his 1980s pop influences as his folky roots.
'Your Hero is Not Dead' is out on 5 June
---
6
dreamy number
'Feel Feelings'
Soko
After a five-year hiatus, Soko returns with Feel Feelings. The record's 12 tracks feel somewhat nostalgic, despite also showing us the French musicians's willingness to experiment with something new. On her previous album, the singer's artsy credentials were consecrated via a collaboration with US indie icon Ariel Pink; some of his lessons are still clear here, with lo-fi, relaxed 1970s vibes.
'Feel Feelings' is out now
---
1
pure escapism
'Holiday'
Capri edition
Each issue of Holiday is dedicated to one destination: the latest takes us to Capri, with sun-soaked fashion shoots and a story about Villa Fersen. 
'Holiday' is out now
---
2
fitness first
'Good Sport'
Issue 4
Not all sports magazines need be aimed at football, baseball or running fanatics. With surprising stories and clean design, Good Sport was created between Amsterdam, Melbourne and South Africa for a wider audience that appreciates exercise. 
'Good Sport' is out now.
---
3
mark of success
'Vanity Fair Italia'
Weekly fix
In Italy, Vanity Fair is a weekly publication. Editor Simone Marchetti is doing an admirable job at the helm; in the past few months the magazine has been turning out excellent coverage of coronavirus. 
'Vanity Fair Italia' is published weekly
---
1
page-turner
'Do You Read Me?'
Marianne Julia Strauss
A delight for literary sorts, this new title showcases the most stunning bookshops around the world. From Livraria da Vila in São Paulo to Shakespeare & Company in Paris, Do You Read Me? works not only as an ode to independent booksellers but it's also handy as a travel guide for those longing for the moment when they can plan a trip to a good bookshop on their next holiday.
'Do You Read Me?' is out now
---
2
feeding the arts
'Cooking in Marfa'
Virginia Lebermann & Rocky Barnette
Set in the middle of the Texan desert, the small town of Marfa (population 2,000) is a world-renowned art oasis. It is not as famous for its culinary prowess but with a constant stream of artists, museum directors and collectors making a pilgrimage here, restaurateurs have had to provide for the clientele. Virginia Lebermann and Rocky Barnette set up The Capri and are doing just that: here, they share more than 80 recipes that have made their venture a success.
'Cooking in Marfa' is out now
---
3
bigger splash
'Pools'
Lou Stoppard
The wonderfully liberating power of swimming might not be something that many of us can enjoy right now but with Lou Stoppard's evocative new book, Pools, it's easy to dream of the moment when we'll be able to dip our toes into the water again. The writer and curator has selected compelling photos by the likes of Martine Franck and Alex Webb to chart the ideals and glamour that always swirl around our memories
of the pool.
'Pools' is out now
Tactile time machines
By Robert Bound
As you'll know from holding this issue in your hands, there's nothing quite like a fresh wodge of print: hot off the press, that paper and ink smelling finer than a bakery. So you like it? Good. But what about the golden oldies, the back issues, the magazines of yore you stored but wondered when that rainy day might fall? Well, it has felt a little damp of late, underfoot, and so I reached into the archive – and I've rarely been happier.
Back issues are a tactile time machine. March 1997's Vanity Fair shouted "London Swings Again!" and featured Liam Gallagher and Patsy Kensit looking hot but hungover in a Union Jack bed on the cover. Better though, was David LaChapelle's shot of Alexander McQueen and Isabella Blow escaping from a castle they'd just torched, dressed as pantomime dames. The Face from that year has the sweetest, most natural cover shot of the Spice Girls there is; a group who always snarled or pouted as though their career depended on it. A 2004 Vogue (actually, why did I keep this one?) is a trove of cigarettes perilously close to needing a tap, front rows of Amanda de Cadanet and Jade Jagger and technology pages featuring the brand-new iPod Mini and a very blue Blackberry.
Turfing my way to the back of the cupboard, I thumb through a National Geographic from the magazine's centennial year of 1988 and shiver again at the Ghosts of War cover – a barnacle-crusted Mitsubishi Zero lying on the bed of the Pacific. I know it's monstrously nerdy to have the June 1994 issue of Motor Sport but it commemorated both Ayrton Senna, who'd tragically died the month before and that magazine's own 70th anniversary. A strange, skillful editorial balancing act is performed with beautiful archive photography among the ads for Auto-Glym and the new Golf GTi. In fact, it's often the ads that are the real Proustian madeleine. Back to that 2004 Vogue and the dawn of the couture-meets-high-street trend. "Karl Lagerfeld for H&M: Experience a moment in fashion and history!" Karl looking trim and unknowable in shades and a £29.99 white rollneck.
Type "back issues" into Google and you may get a piece of stock photography of a man wincing and clutching his latissimus dorsi or possibly his erector spinae. That's because the internet doesn't know what back issues are – or what paper is and what it means to you and me. Its archive is a silo in Arizona, not in a study or a sitting room ready to be plundered for entertainment. Binning your magazines is like binning your memories. Look! It gets really interesting at the back of the cupboard.