Editor's Letter / Global
Open season
Our editor in chief makes the case for a clearly signposted return to longed-for summer joys.
Do you remember the summer of 1990? Do you recall who you were hanging out with? What you were wearing? The bars and restaurants that you were frequenting? Did you have Black Box blaring out of your car's speakers as you cruised across town? I know I certainly did. I can recall a dinner at the Portobello Dining Room in late June. The restaurant was packed, the windows were all open, the night was hot. This was my first summer in London and it was magical. The city was brimming with life, restaurants were transforming and it felt optimistic. London had found its groove.
At our table, the late interior designer David Collins was holding court, Hamish Bowles was telling absurd stories about Karl Lagerfeld and, two tables away, Mario Testino was wielding a compact 35mm camera and taking group portraits of pretty Colombians, Frenchmen and lanky Danish girls. The evening flowed, crowds drifted in and out and, as the clock ticked past midnight, we scattered for drinks to a South Kensington apartment owned by naughty Saudis, then a Bayswater penthouse rented by young Lebanese sitting out the conflict – and on it went. Outfits were shed at each stop. My friends Brenda and Sally were able to turn a couple of Pucci headscarves into some proper, if scanty, dancefloor attire. Boy George greeted us when we arrived at the club. "Patti! Patti!" he called, motioning us to jump the queue. "Over here. Come this way." I didn't quite get why he called me Patti in those early days but he soon explained that my name reminded him of that of the singer Patti Boulaye. (Patti stuck for a couple of years among a certain circle of my friends.) Inside it was smoky and sweaty, thumping and sweet and much of the same crowd from Notting Hill had appeared with more skin to show. In far corners and along balconies they merged with the glittering and grubby from across London, the Channel, the Atlantic. It was decadent, familiar, debauched and I didn't want the summer of 1990 to end.
The following morning my news editor in Sydney (I was working for an Australian TV network at the time) told me to go to the news bureau in Fitzrovia, pick up £10,000 in cash (that's a lot of £50 notes), fly to Paris and connect with a uta flight to Douala. From there I was to make my way to Abidjan and then up to the Liberian border to secure some TV interviews. Seven days later, my mission accomplished, I flew back to London. I touched down, went back to my flat and was ready for another week of heady evenings with my crowd. After a few hours I started to feel a bit feverish, my head started to ache and I got the chills. I asked my flatmate Desmond if he would drive me to emergency and, after some poking and prodding, I was locked in an examination room. "You've picked up a virus in Africa and we believe you're highly contagious," said the nurse from the other side of the door. "Some specialists will meet you but in the meantime we're transferring you to a quarantine hospital."
Within an hour I was a specimen behind glass at a former military hospital. Nurses came into my room in space suits. My toilet was more like a cat's litter tray. I couldn't open the windows or go out – I could only peer out and think about my friends, the nights I was missing and the continuation of summer. It was only when I was released from quarantine that I realised how sick I'd been and how deadly the virus was.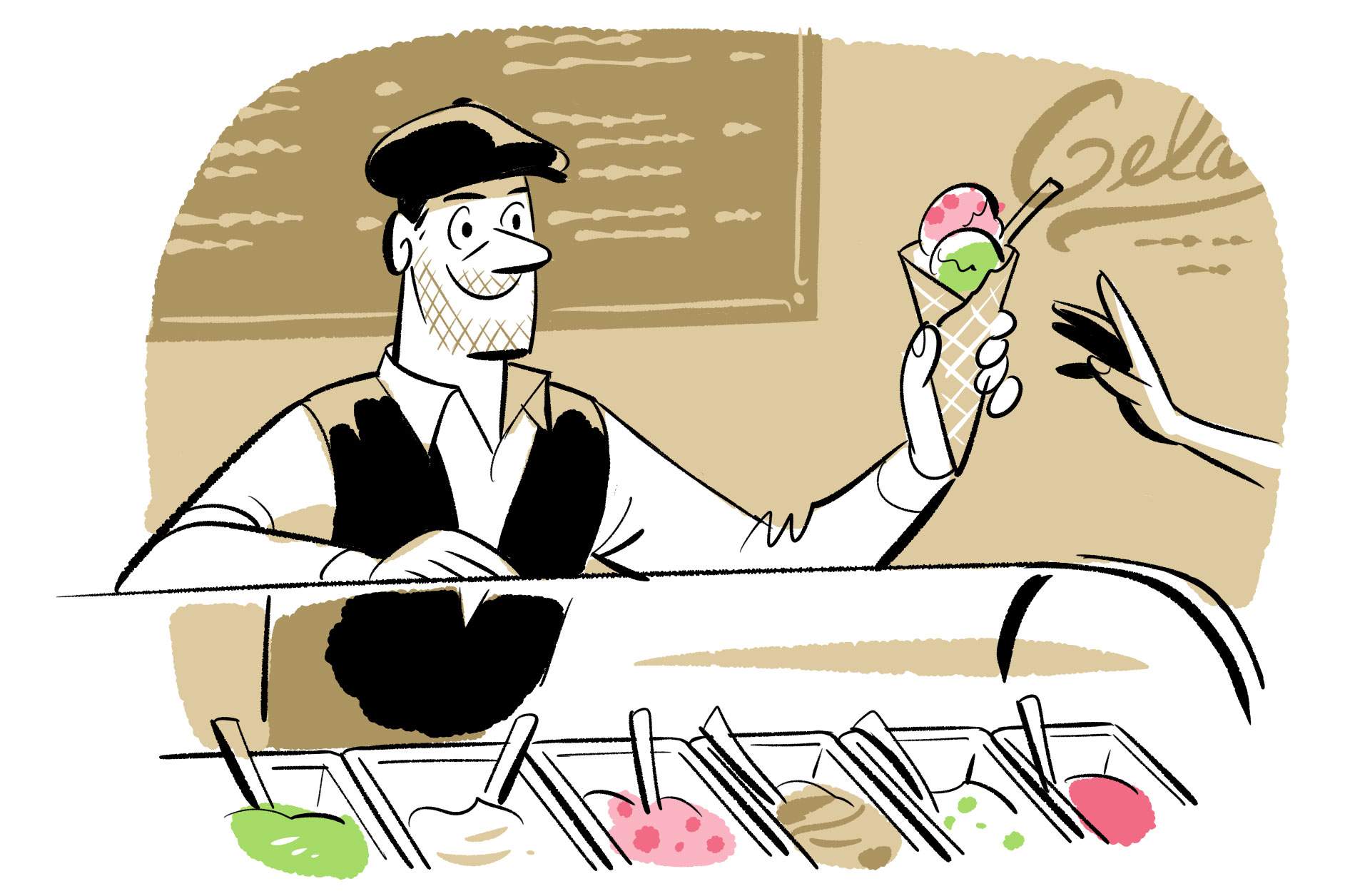 Thirty years on I'm looking back to that episode and trying to draw insights to help with what we're currently living through. Although the circumstances were different (pre-internet, a largely contained virus in West Africa, my feeling of invincibility that one has in their early twenties), much rings the same. Stuck in a low-slung, red-brick hospital ward in north London, I just wanted to get back to normal. I wanted the freedom that I'd had two weeks earlier, I wanted to be out enjoying the sun and the summer: feeling physically close to friends, lying on blankets in the park, dancing until the wee hours.
At time of writing it's week eight of what I now know has been a semi-luxurious lockdown here in Switzerland. Compared with our neighbours France and Italy, we've had it very good: most parks have stayed open, we've been able to enjoy small dinner parties with close friends (for five people at most) as well as outdoor activities such as refreshing plunges in the lake. The weather, warm and dry, is reminiscent of that summer of 1990. And, unlike our colleagues in the UK, we've had the biggest luxury of all: clear, concise communication and timelines from Switzerland's Federal Council. Every step of the way the public has been given a road map with clear graphics explaining policies from competent leaders who place a lot of responsibility on the individual. Who would have thought that the UK, a country so renowned for good advertising and its command of the English language, could get pretty much everything back to front and lag behind so many of its European peers in terms of leadership? Its communications have been so bizarre that there's a fear of almost every government agency being overwhelmed, and rather than looking for benchmarks in Vienna or Berlin it has taken a time-wasting and costly diy approach.
You will note that this June issue takes the form of a special edition – a marker of these times. We've done away with most of our regular sections that make up a "classic" issue of monocle and instead commissioned or spoken to men and women who we believe offer cues, lessons, warnings and possibilities for how the world moves forwards now.
Since the outset of this crisis we've been focused on identifying policy-makers and countries that are taking a different approach. We've placed an emphasis on exploring the intersection between cowering and carrying-on, and how we ensure that we find the best examples to get the world moving again. We have been constantly examining the things that have allowed some cities and nations to pull through better than others. It might sound rather basic but ensuring that housing developments come with useful balconies is quite an important part of a planning code.
While we're mindful of public policies, you can be sure that we're going to push and challenge the agenda. We don't want a heavy-handed "new normal"; we want people to act responsibly but we also want families, businesses and countries to thrive. And we want to shake hands, hug, kiss, strip off and dive into life – just as the young men and women do from bridges not far from our office. They climb up on the railings in broad daylight and plunge into the rushing river below. People ride bicycles through the streets with the wind in their hair. Five-year-olds walk to school every morning on their own – unsupervised. The individual takes responsibility. Bad things can always happen but life presses on; the world is full of risks and we need to test our levels of tolerance for moving society forwards.
Finally, thank you to all those who've been sending wonderful letters from every corner of the world. Many of you know that I'm quick to respond but there have been so many fine notes that it's taking me a bit longer than usual to get to the bottom of the mail sack. As usual, please send comments and questions to tb@monocle.com. Cheers and thank you for your support.