Whether it's a cosy corner shop or a well-delivered joke, there's plenty to write home about even when we're confined to our 'hoods. Plus: our correspondents check in from afar.
Law of averages
By Venetia Rainey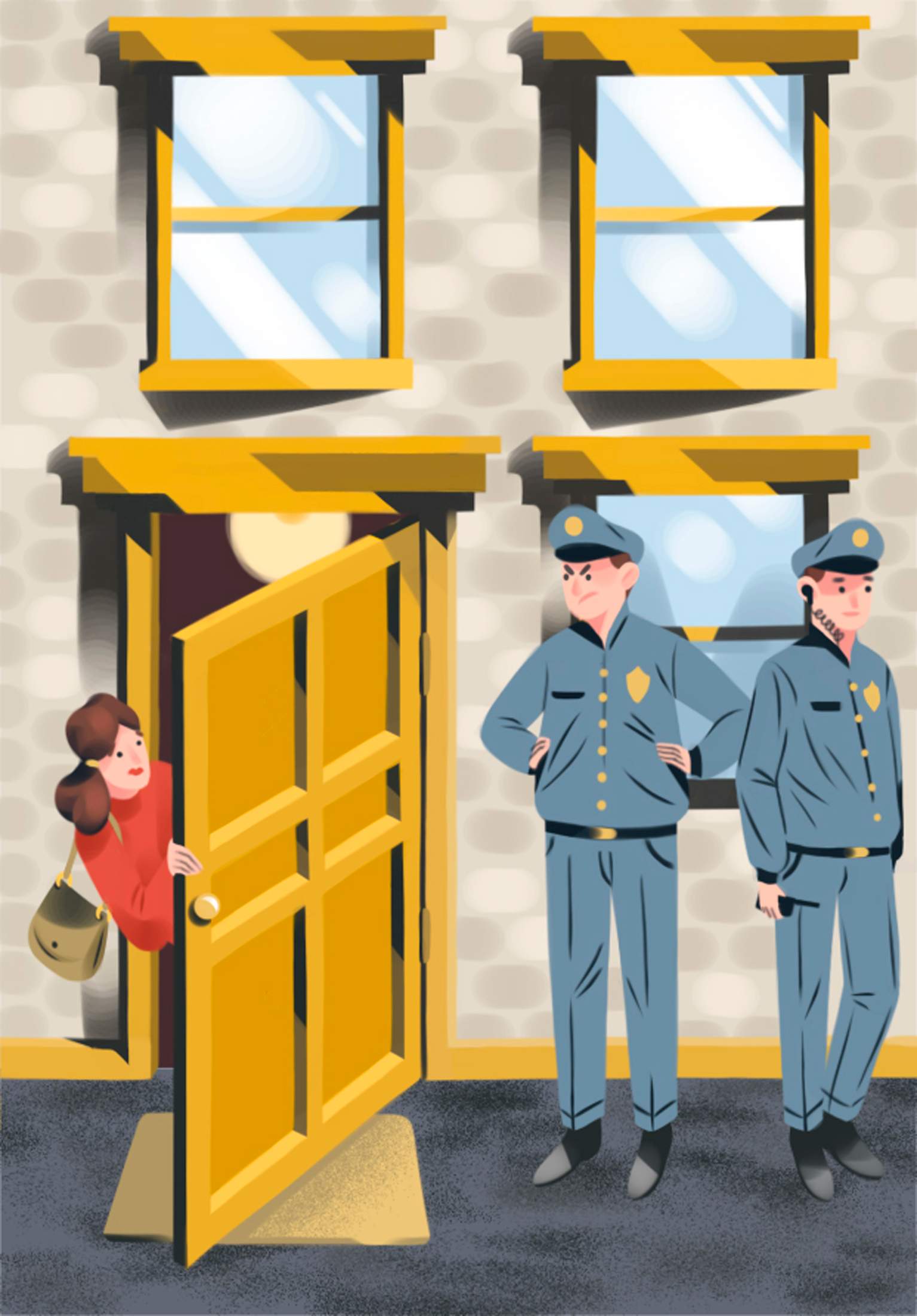 The coronavirus outbreak has been a time of firsts for people all over the world: working from home, cutting your own hair, enjoying (or not) a video conference call. For some, it's also the first time they've come into contact with the long arm of the law. I'll come clean: I was stopped by the police the other week for not having permission to be out of the house. In Athens, where I live, you need to text a number with your name, address and reason to leave, and a permit is messaged back. I'd forgotten and received a firm telling off; next time, I was warned, I would be fined. Call me a goody two shoes but I've never been scolded by the police before. I'm not the only one, though: three friends who met in a London park to mark a birthday were chided and sent home by a passing bobby.
---
As well as the deluge of doom-forecasting charts, some more creative art direction has contributed to combatting the pandemic. You have to descend into New York's subway to appreciate the city transport authority's simple, witty Helvetica text-driven display-board campaign; though it's only meant to be enjoyed if you're an essential worker. For art directors, meaningful messaging around coronavirus is about clarity and a call for calm. But humour can offer a more human way to engage.
---
Modern manners
Mr Etiquette shares his secrets
Every Saturday in The Monocle Weekend Edition, our free to subscribe email bulletin, Mr Etiquette and his feline sidekick, Mr Tiddly, dispense some social advice. In the time of lockdowns and physical distancing, they have tried to keep standards high. Here are some wise words. Oh, and do subscribe – it's the only polite thing to do in the circumstances.
I actually enjoy social distancing – is that OK?
Oh, thank goodness you asked. Mr Etiquette recently spent several minutes going through his diary and erasing event after event that was now cancelled. There was cousin Susan's third wedding in Scotland (the first two had been more than enough, thank you); the invitation to a naturalist neighbour's party to celebrate the launch of his new book, Slippery Customers: A Life With Eels (which no doubt one would have felt obliged to purchase and get signed, making regifting an absurd hope); and, also crossed out, was the school reunion ("Both your daughters are now at Oxford? How interesting"). In a jiffy a world of costly train tickets, false smiles and unremarkable wine vanished. Poof! And, in its place, came instead the promise of reading, pottering in the garden, good wine and Mr Tiddly's undemanding company. So, yes, it is OK to enjoy your social distancing but, whatever you do, please don't say a word to cousin Susan.
monocle.com/minute
---
Competitive edge
By Nic Monisse
For the past couple of years, the first person I see in the morning and the last I see before arriving home is Ali. Steady on – he's not my lover but the owner of a tiny corner shop a few doors down from my east London apartment.
Like a sentry, he stands just outside his threshold from sunrise until late at night, drinking coffee, smoking and chatting to his regular customers. At the moment, my daily grocery run to Ali's is the only contact I have with the world beyond my home.
It's a place where familiar faces are told that they can pay tomorrow when a wallet's been left at home. Where people notice if you don't come in for a few days, instinctively asking what you've been up to or where you've been travelling. And, if you're lucky – like me – you might even find that you're gifted a handful of delicious Turkish figs every time you visit. All of this helps to make life in a big city feel smaller, cosier and friendlier. In fact, there's no need for a neighbourhood watch when you've got Ali surveying the street.
Recent studies suggest that corner shops are on the verge of dying out due to the convenience of online shopping. But I challenge you to have Amazon deliver a bottle of milk in less than the three minutes it takes me to duck in and out of Ali's. In fact, the importance of corner shops has become pronounced in recent weeks.
As the bigger supermarkets were stripped bare by people panic-buying, shops like Ali's stayed well stocked, a steady presence in an uncertain time. This seems to be the case the world over: small shops keeping pantries full and communities connected. During lockdown the Spanish city of Gijón even launched a campaign in support of its smaller shops.
Whether they're running a grocery in northern Spain or in east London, people like Ali – and their shops – will remain important in a crisis and in a pinch.
---
Cities in a suspended state
How your home city handles a pandemic says a lot about its character. Our correspondents reflect on their outposts.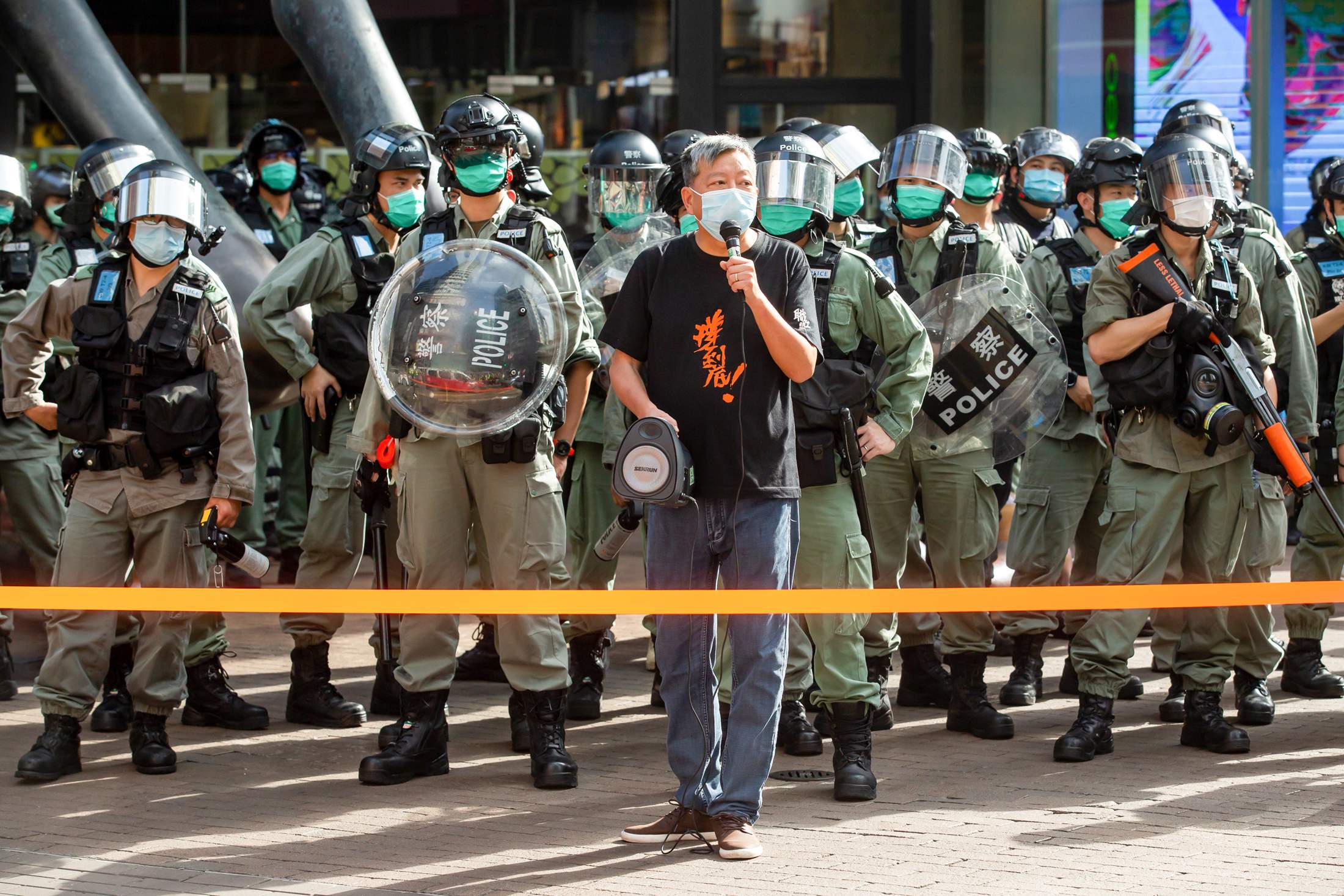 Hong Kong – The city needs time to recover but now might be its chance for a turnaround, says our Asia editor. 
By James Chambers
What next for Hong Kong? I vote for democracy. Just hear me out.
I would like to see the next three months turn into a battle of ideas at the ballot box, not a return to pitched battles between protesters and police. Walls covered in election leaflets, canvas campaign ads draped over what's left of the roadside railings and politicians on street corners shouting slogans and singing karaoke. This is what democracy is actually like in Hong Kong and, after a year of protests and the pandemic, this divided city could do with an old-fashioned election.
Voters in Hong Kong don't get to choose their leader (hence the ruckus last year) but they can elect members of the law-making body known as LegCo, short for Legislative Council. The next election is planned for September and the pro-democracy side has a genuine chance (despite a skewed system) to win control for the first time. Hong Kong's current leader doesn't belong to any political party so the current chief executive, Carrie Lam, would have to work with whomever commanded the biggest share of LegCo. Right now that's her traditional allies in the pro-Beijing camp but a heavy defeat in council elections has rattled
the establishment.
Coronavirus has actually cleared the stage for this September's showdown and every side of the political spectrum has emerged unscathed. Beijing respected "one country, two systems" by leaving the chief executive in charge of public health – with impressive results. Meanwhile, mask-wearing protesters became model citizens overnight. Empty streets at the start of this year have given everyone time to take a breath and come up with new strategies. Here's what I hope was discussed.
For protesters, rushing back out won't guarantee the same level of public support. Some should stand for election: people-power not petrol bombs. For government, talk to the electorate this time, take the police out of politics and build on the success in containing coronavirus. Holding free and fair elections would show the international community that the rule of law is still alive. And for Beijing,just look at what happened in January: trying to bully voters in Taiwan failed. Start acting like a benevolent dictator rather than a ham-fisted, thin-skinned tyrant.
Will any of this happen? Of course not. Protests have already begun and June will be a lightning rod as the anniversary of the start of last year's mayhem. Who knows whether the election will even go ahead?
---
new york – Cocking an eye to the future.
By Ed Stocker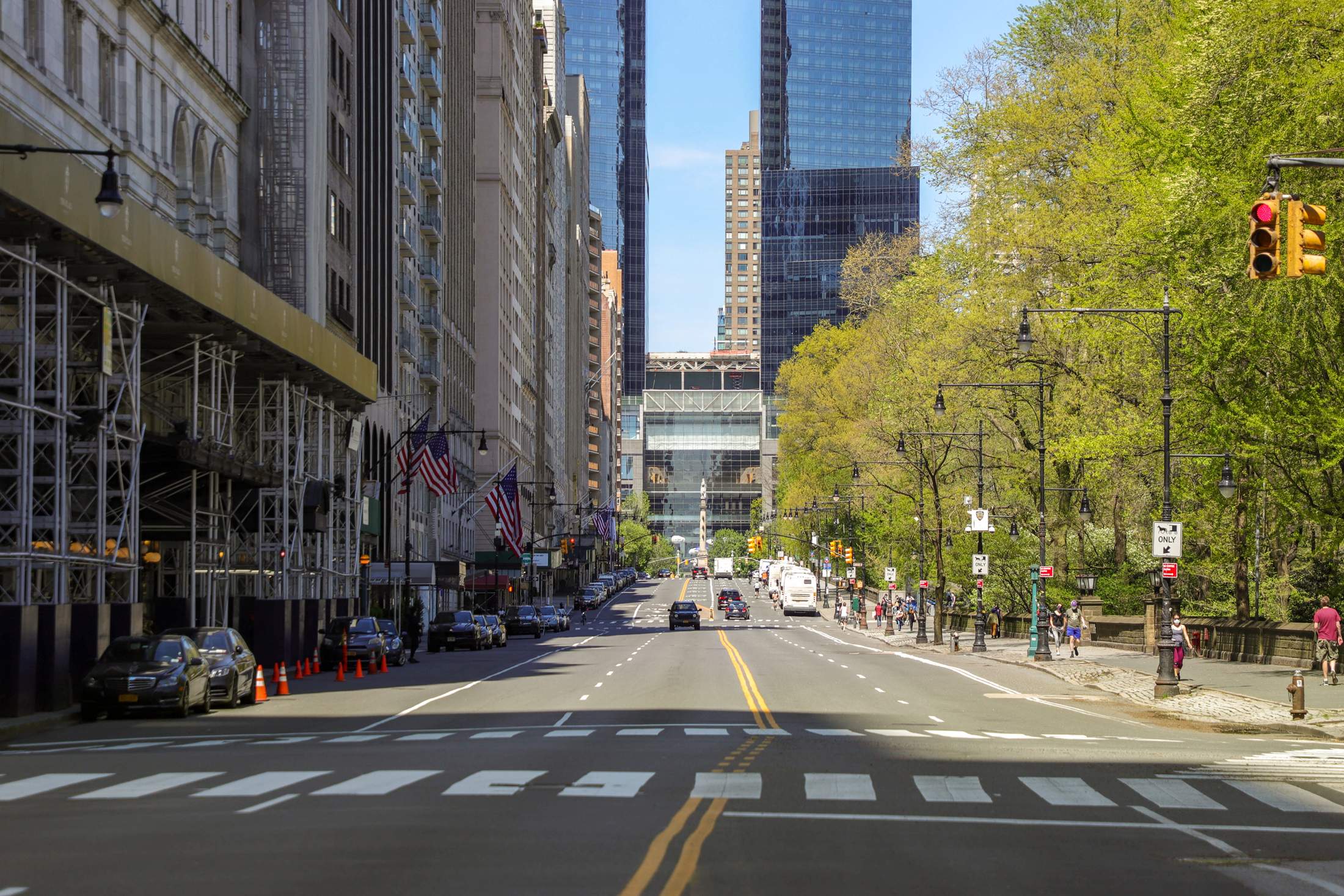 Walking around my Brooklyn neighbourhood there are signs of solidarity everywhere. In the windows of brownstones are rainbows drawn by children and messages of support for first responders. One neighbour, Stacey, has strung a poster from her railing, offering to help co-ordinate shopping, food runs and transportation for the neediest. It's these glimpses of humanity in a city at the global epicentre of the pandemic that provide a ray of hope.
This city will get back to normal but the question remains: when? Coronavirus has exposed certain ills – many of which could be applied to the country as a whole. There will certainly be questions to resolve about inequality and why the city's minority populations, as well as its poorest, have been disproportionately affected by coronavirus. So too the fragility of the gig economy where all the advantages are stacked in favour of the business owner.
New York's governor, Andrew Cuomo, has signalled that he wants to take a slowly-slowly approach to reopening. And so the buzz of bars and restaurants crammed with people – part of what makes this city most vital – might not be a sight for some time yet. It's hard to see how a physically-distanced restaurant model might work here – where sky-high rents dictate that tightly packed tables are needed to make a business viable. But perhaps New Yorkers' love of takeaway may help.
Normally frantic, New York has had time to slow down and take stock. Mayor Bill De Blasio has said that he wants to shut off up to 160km of the city's streets to traffic to allow New Yorkers space to exercise; perhaps a silver lining from this pandemic will be a radical rethinking of shared public space. It's a lifeline for New Yorkers, coronavirus or no coronavirus.
---
stockholm – Sensible or stupid? Our reporter assesses Sweden's controversial approach to the pandemic.
By Liv Lewitschnik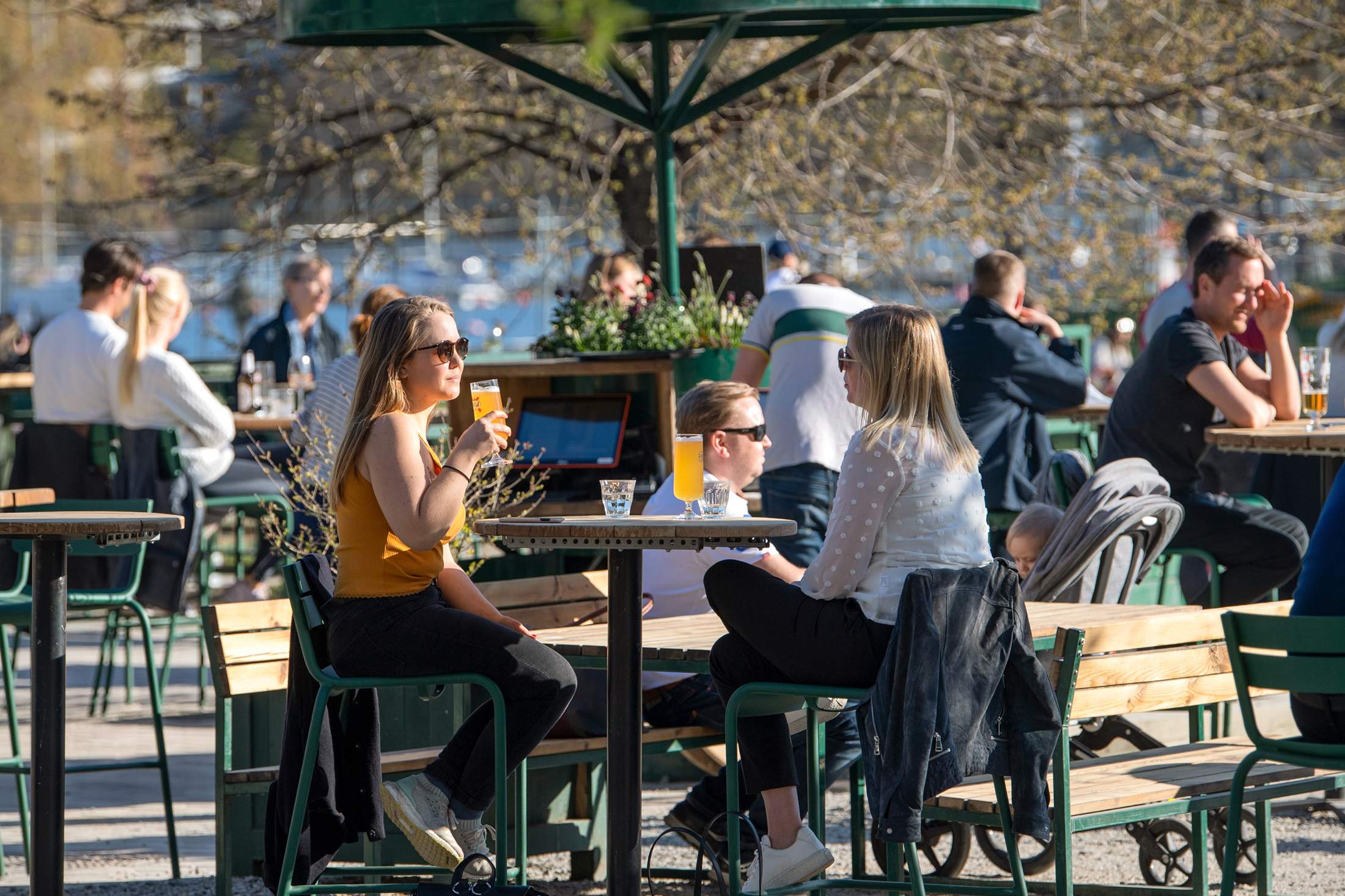 Get on the metro in Stockholm and you might wonder whether anyone has heard of coronavirus. People are sitting far apart but keeping away from strangers on public transport (and elsewhere) is normal behaviour for Swedes. If you walk through the city centre, you'll see people out and about – the sun has finally arrived after the long, dark winter and people have emerged to enjoy it.
The authorities have had to tell some restaurants off for letting their customers sit too close together but other than that, it looks as though it's almost business as usual. Figures back this up: consumer spending isn't down in Sweden nearly as much as it is in its Nordic neighbours.
We've watched as the world has watched us, wondering whether Sweden is playing Russian roulette with its 10 million citizens. Unlike just about everywhere else, Sweden chose to tackle the pandemic through a strategy of cautious common sense: individuals are asked to take certain measures but there are no penalties if they don't. Depending on your viewpoint, the government is either a bastion of strong liberal values and resistance to panic or it's exhibiting a cool disregard for human life.
Every evening the nation listens to the latest from the state epidemiologist Anders Tegnell on the news. The Public Health Authority has resisted widespread pressure and criticism from abroad to respond more harshly to the virus. Tegnell has had his critics even here but this is a country that still believes in experts and most are happy to leave it in his hands.
Swedes do feel anxious about the outbreak and fear the effects of a global recession. Numerous companies are either struggling financially or on the brink of bankruptcy.
The crisis has also made us rethink how we interact. Neighbours are offering to shop for those in high-risk groups – in their own Swedish way. In my building's lift someone has taped up an obsessively detailed spreadsheet to fill in if you need help. So while we avoid sharing a lift with our neighbours (that's nothing new), we can feel their presence in a new way.
Once this is over we can hopefully celebrate that the elements that make up the Swedish psyche work well in a crisis: level-headedness, openness, and a built-in readiness to help out when things get hairy.
---
tokyo – Better luck than judgement.
By Fiona Wilson
Tokyo seems to have been out of sorts, or at least not quite its usual self, for months now. The virus appeared here in the middle of January and uncertainty has been hanging in the air ever since.
While cities in other countries went into abrupt lockdowns, Tokyo moved more languorously into the slow lane. Schools were the first to close but after that startlingly decisive move, the general wind-down took weeks. The prime minister, Shinzo Abe, and Yuriko Koike, governor of Tokyo, squabbled over the terms of the shutdown: Koike was calling for tough measures while Abe was reluctant to take a sledgehammer to the economy.
In the absence of clear guidance, citizens have largely been left to work out for themselves what to do. Bigger corporations, institutions and retail chains all closed but small businesses that couldn't afford to took matters into their own hands: restaurants and cafés switched to takeaway and many small shops have stayed open.
People have settled into Tokyo's slower pace, working from home, enjoying on-nomi (online drinking parties) with friends and revisiting prescient works like Akira, the 1980s manga set in post-apocalyptic Tokyo. Peace and quiet is not Tokyo's natural mode but it suits the city surprisingly well. The virus has forced Japan to experiment with a less brutal work culture and there may yet be some residual impact.
Japan hasn't been aggressive about testing or lockdown – and yet its infection numbers have not exploded. Since the health service started creaking almost immediately, it's just as well. If Japan does emerge from this in decent physical, if not economic, shape, it will be thanks to the goodwill and common sense of its population as much as any skilled political strategy.
---
berlin – Known for its outsized party scene, the resilient city is already hoping for a comeback.
By Kimberly Bradley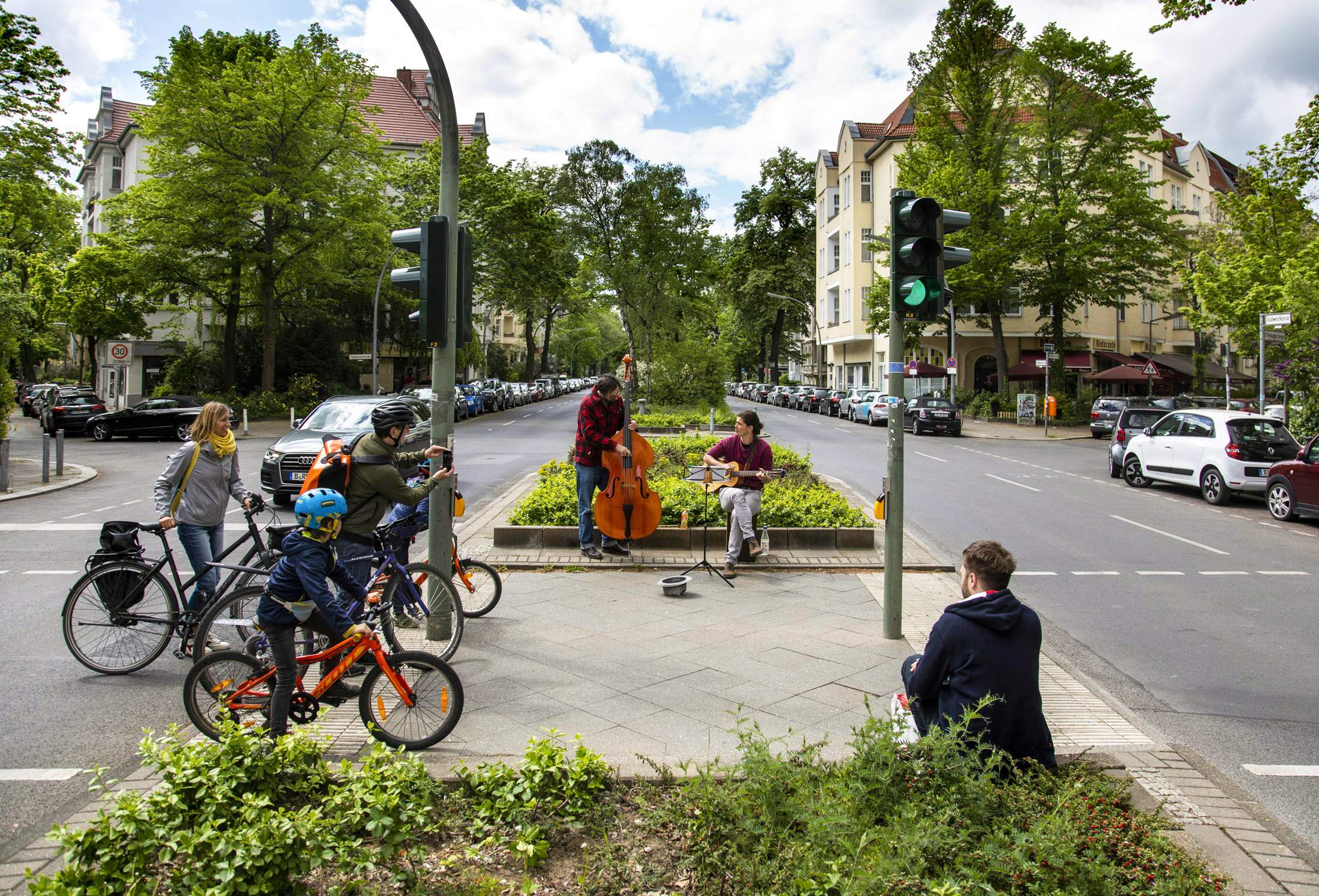 When Berlin's most notorious draws – megaclubs, opera houses, museums, galleries and theatres, not to mention its hotels, retail outlets and schools – closed abruptly, a hush fell over the city. As time passed, there was some reassurance in seeing that Germany in general and Berlin in particular would be spared the sky-high mortality of northern Italy and then New York, as our celebrity virologist Christian Drosten soothed us with frequent podcasts describing the situation (see page 65). But how would the German capital, whose economy leans so heavily on tourism and small businesses, survive?
The city answered the last question quickly with grants ranging from €5,000 for freelancers to €15,000 for companies with up to 10 employees. Tens of thousands filled out an easy online form and received the money two days later.
As I write, Berlin's coronavirus numbers remain moderate: the temporary "corona clinic" erected within Berlin's fairgrounds hasn't been used (at least not yet: there's talk of a second wave). Some restrictions have been loosened: the first non-essential shops are reopening. Pupils taking entrance or graduation exams returned to school in shifts on 27 April but wearing a mask became compulsory on public transport.
With large gatherings forbidden until at least October, the party scene – hedonism being the city's hallmark – might be forever changed; culture and hospitality too. People are rightly nervous about their futures (and some worried that testing, curfews and surveillance represent a return to less savoury parts of Germany's past). But many others are also discussing how this reset can be steered to make the best of Berlin's assets – openness, innovation and resilience – and create new and better systems.
As to Berlin's remarkable resilience: this city has endured harder knocks than this. In the past century it's been bombed, locked down, occupied and more. Berliners got through by diligently rebuilding, adapting and creating informal support systems. Older East Berliners joke that the queues in front of shops now are like those in the not-so-long-ago communist era, this time with more space and better manners.
I hope that Berlin takes the best of this period and runs with it. A car-free city centre, easier support for entrepreneurs and creatives, maybe converting now less-needed office space into much-needed housing. One can dream. When it's safe for mega-parties again, Berlin will probably throw the ultimate one as it decides what it wants to be next. 
photographer:  Shin Miura. illustrator: Mathieu de Muizon, Eva Naroditskaya. images: Shutterstock, Getty Images