Summer style / Global
Looks to love
We've found the formula to greet sunny days: the perfect T-shirt, breezy cottons and light tailoring cut to fit just so. And don't forget springy new kicks to ground your feelgood summer wardrobe.
For summer, turn to New York outdoor brand Battenwear's Madras capsule collection of patterned pieces made in Chennai from hand-dyed madras cotton.
battenwear.com
---
2
global
Heads held high
Hat tricks
The sun's out and that means one thing: it's time to get a good hat. Here are some choice models – in straw, cotton or denim, with wide brims or flat.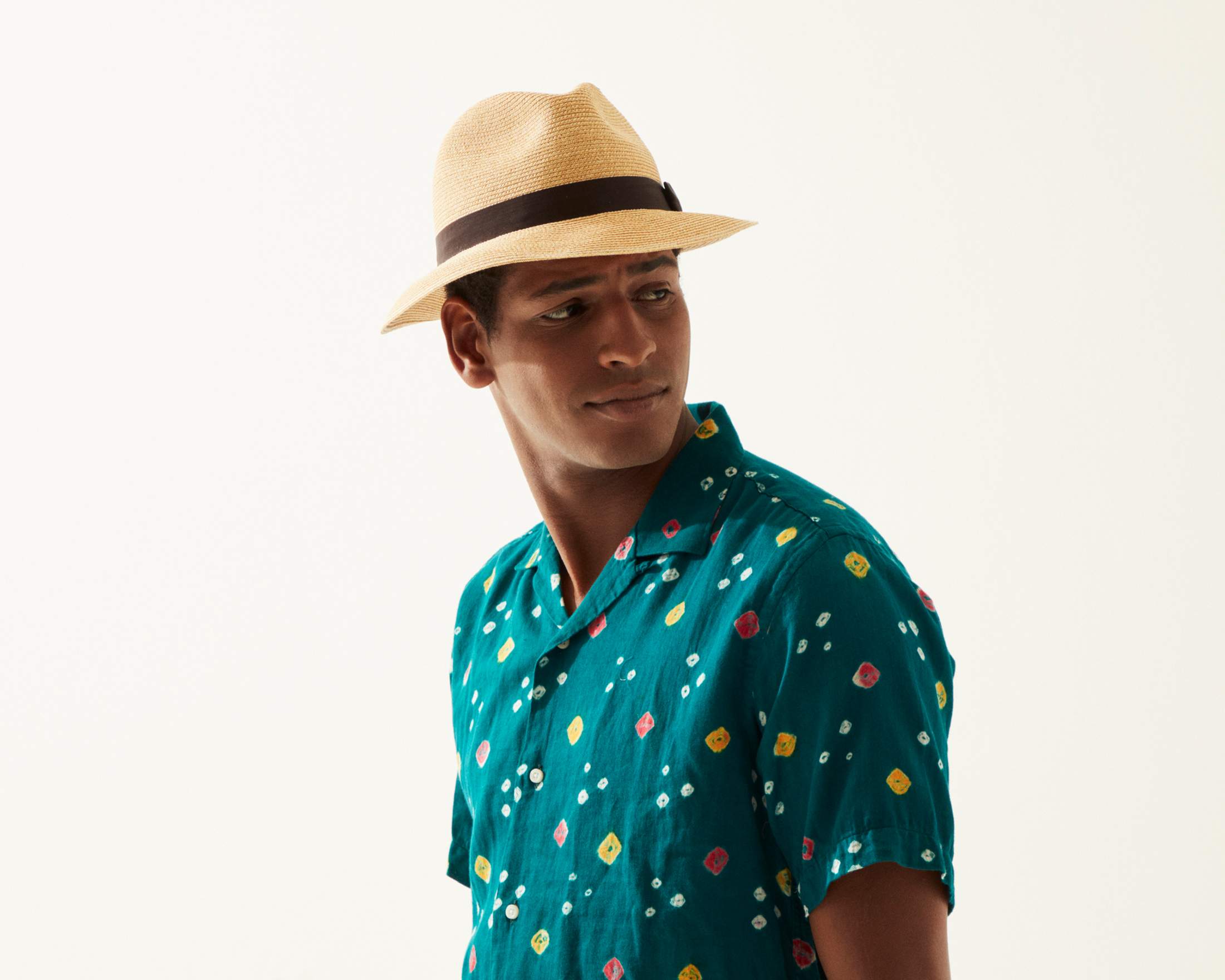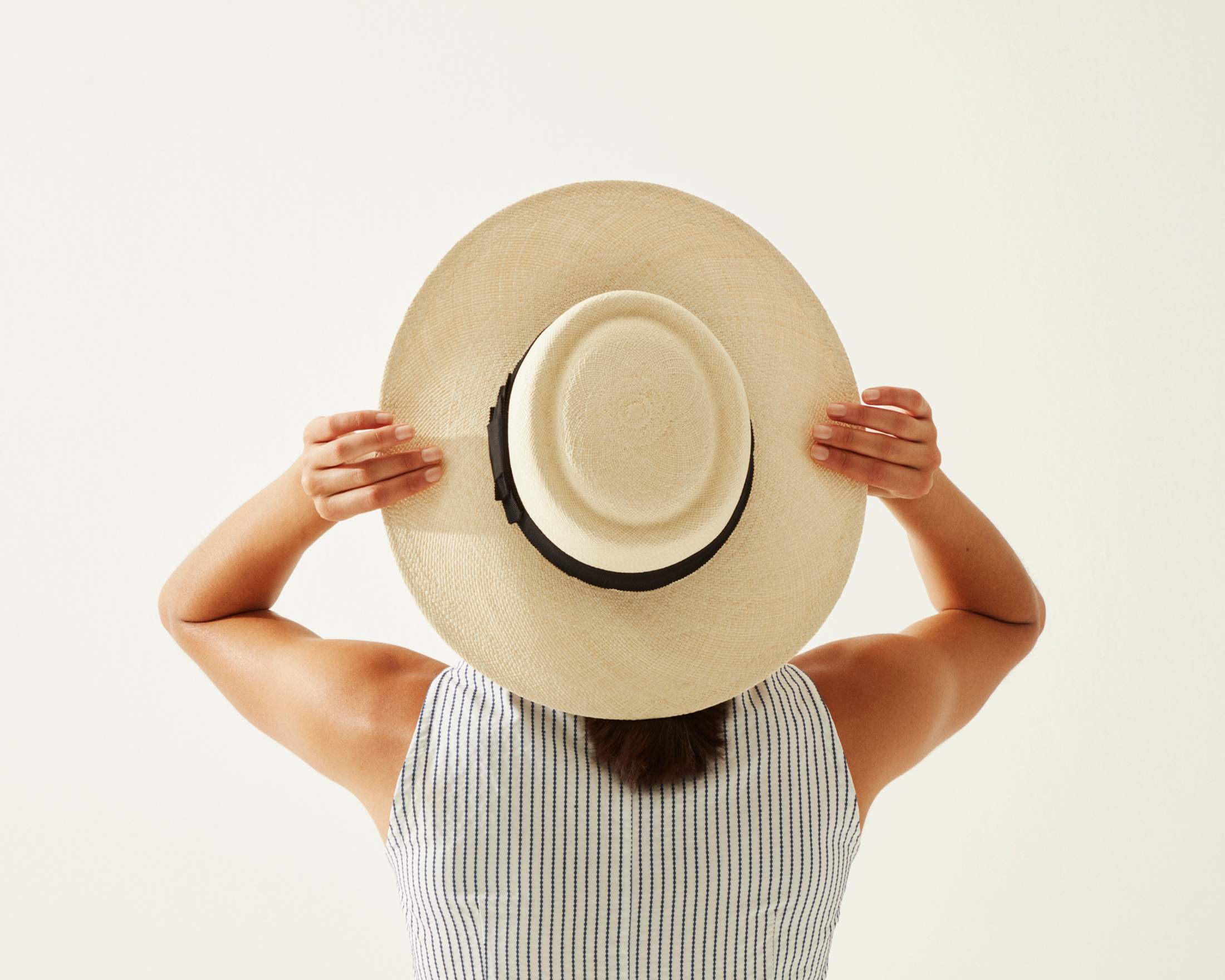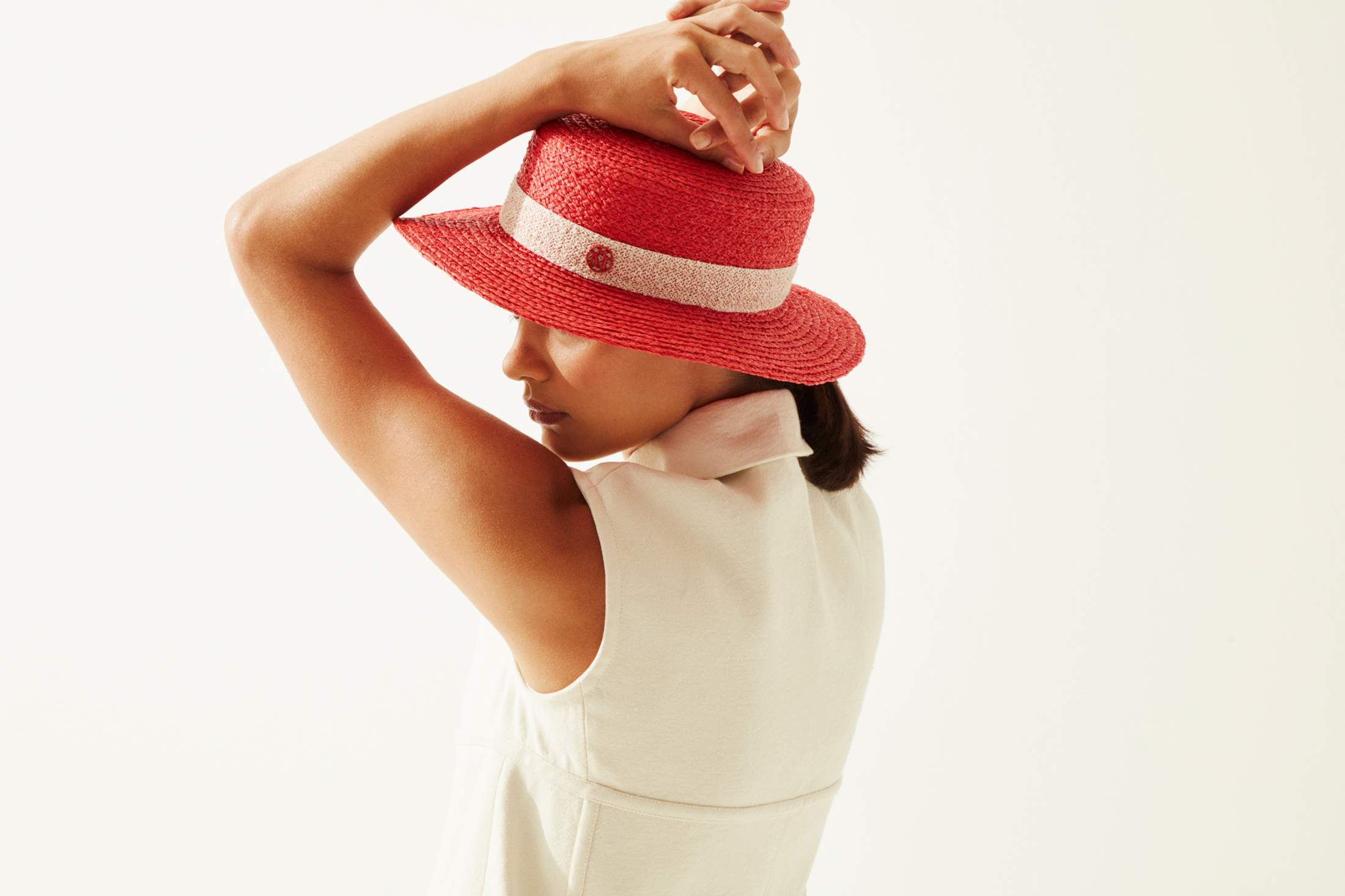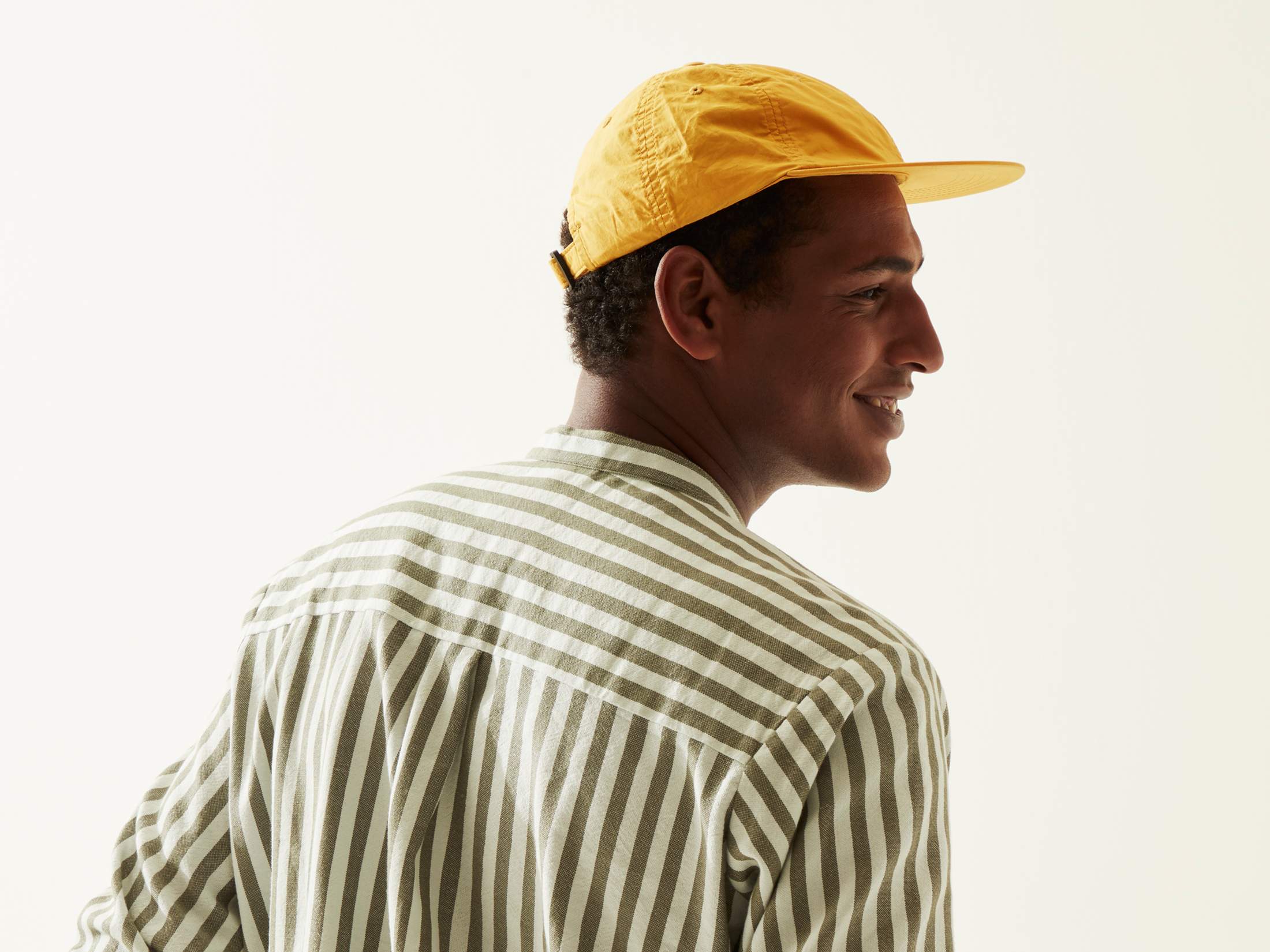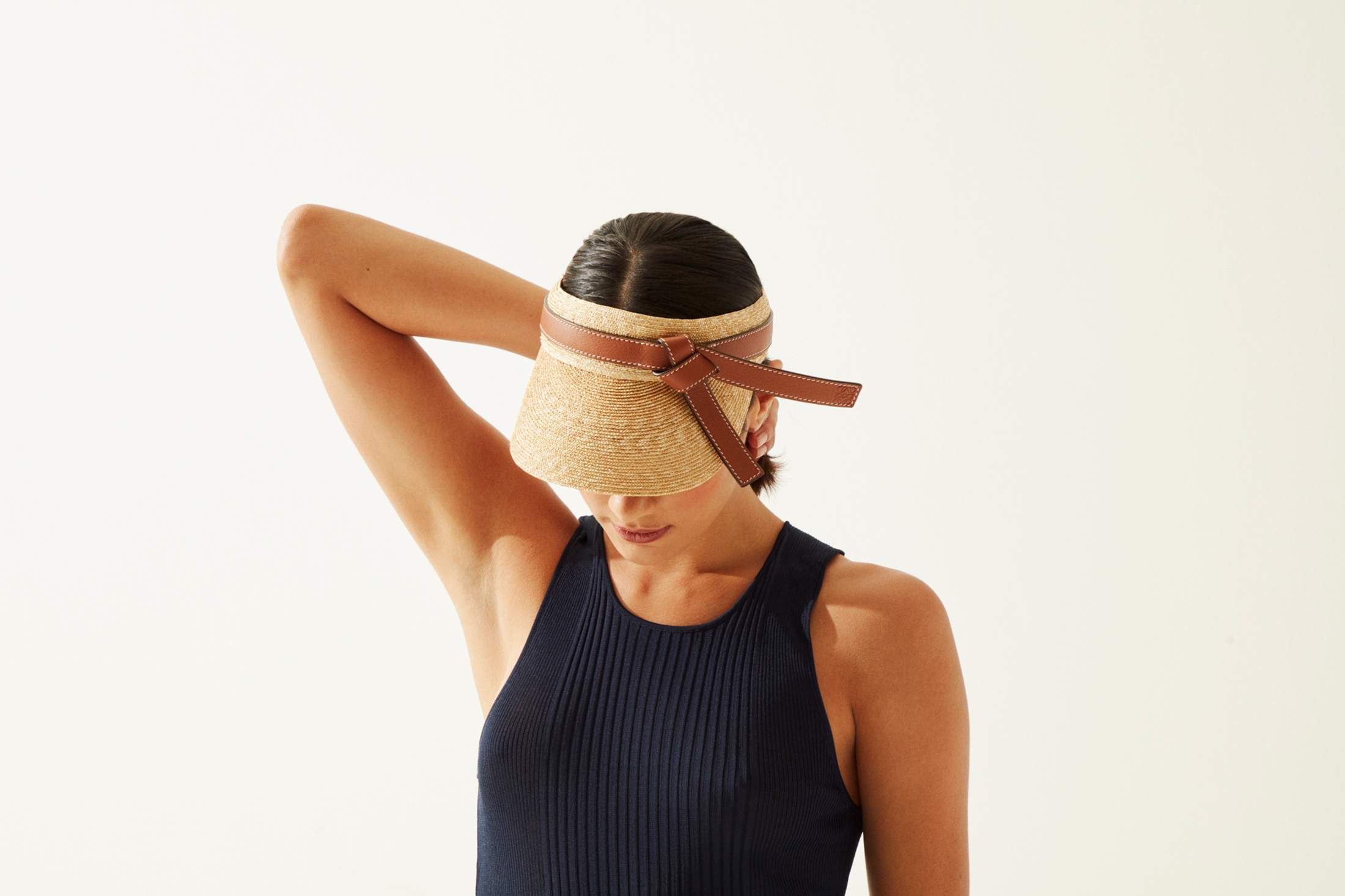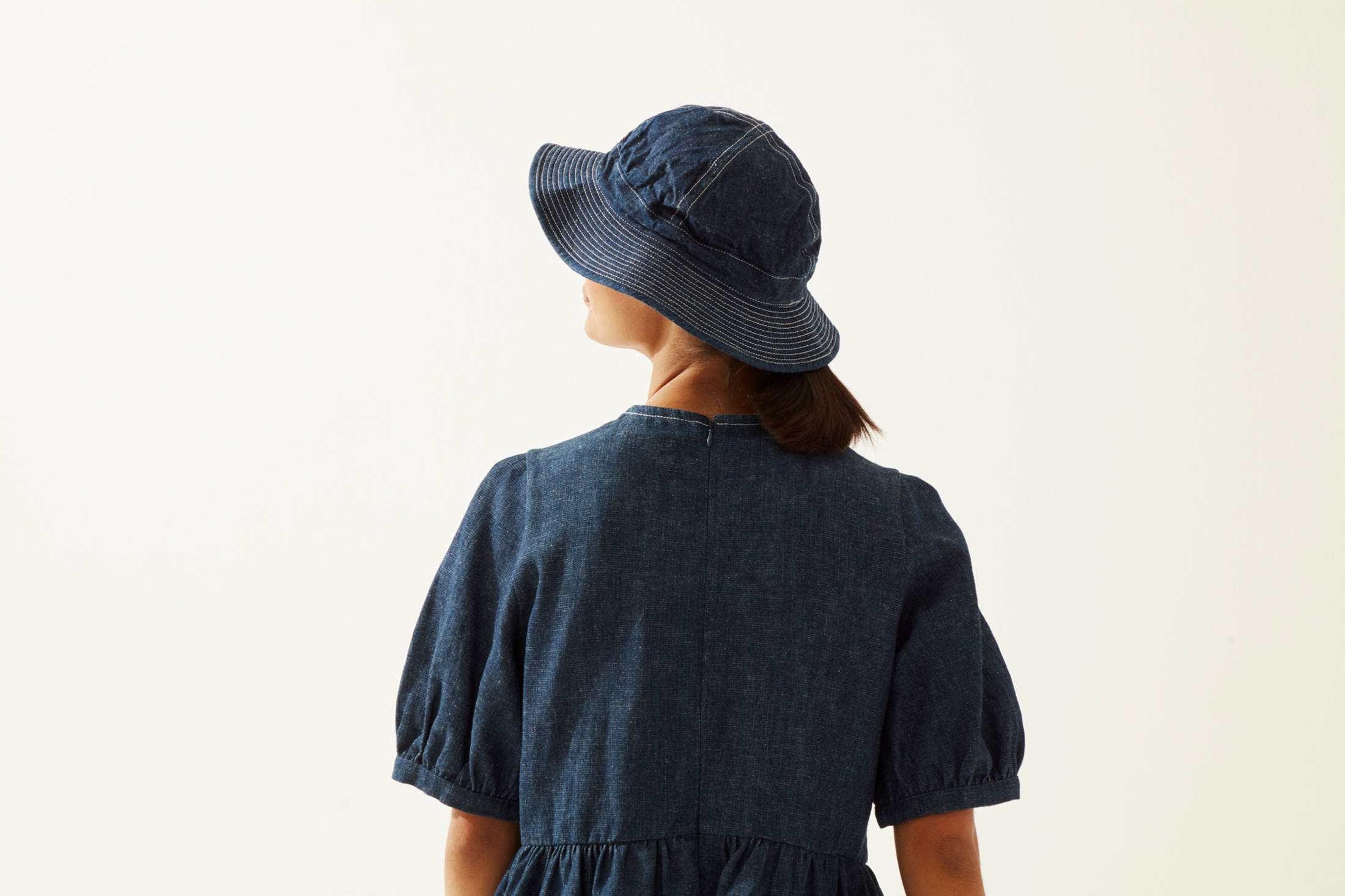 Don't be scared to don headwear; it's a good way to inject some fun into your wardrobe. Now the question is, what type of hat person are you? A cap guy? A boater girl? Or perhaps a bucket-hat lover who's nostalgic for the 1990s...
---
3
italy
Apuntob
Primary colours
In Rome, through the tall windows of the former wool mill that is her studio, designer Barbara Garofalo overlooks the meandering Aniene River. She founded her womenswear label in 2006, naming it Apuntob (A dot B) after her great-grandmother, Angela Brunozzi, an early-1900s hat designer known for her pioneering spirit.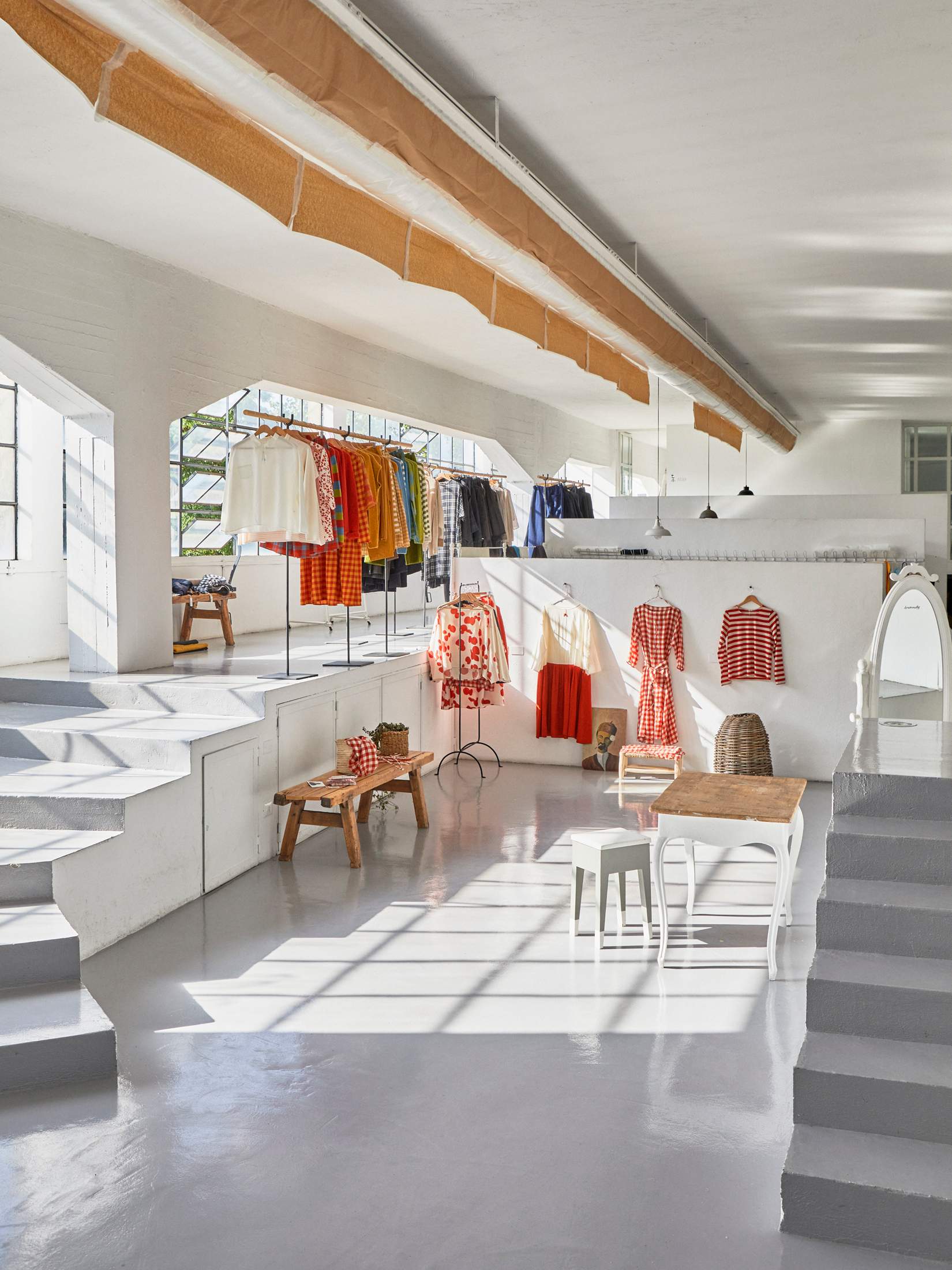 Being based in Rome, rather than Milan, is important for Garofalo. "I'm moving forward on my own path," she says. "And here in Rome I can avoid the influence of fashion." She describes her designs as "uncomplicated, everyday fashion but made really well". They start with visions of colours – a Rothko painting one season, a blue-toned photo of a beach bungalow for the current summer collection – and with bespoke fabrics that Garofalo produces with Italian and Japanese textile manufacturers. "I refuse to use the same fabrics that everyone else is using."
Her designs – breezy linen trousers, shift dresses and relaxed blazers – "are quiet enough that a woman is never lost in them," says Garofalo. "They look different on everyone, because they let a woman's character show," she adds. "They're a thinking-woman's clothes."
apuntob.com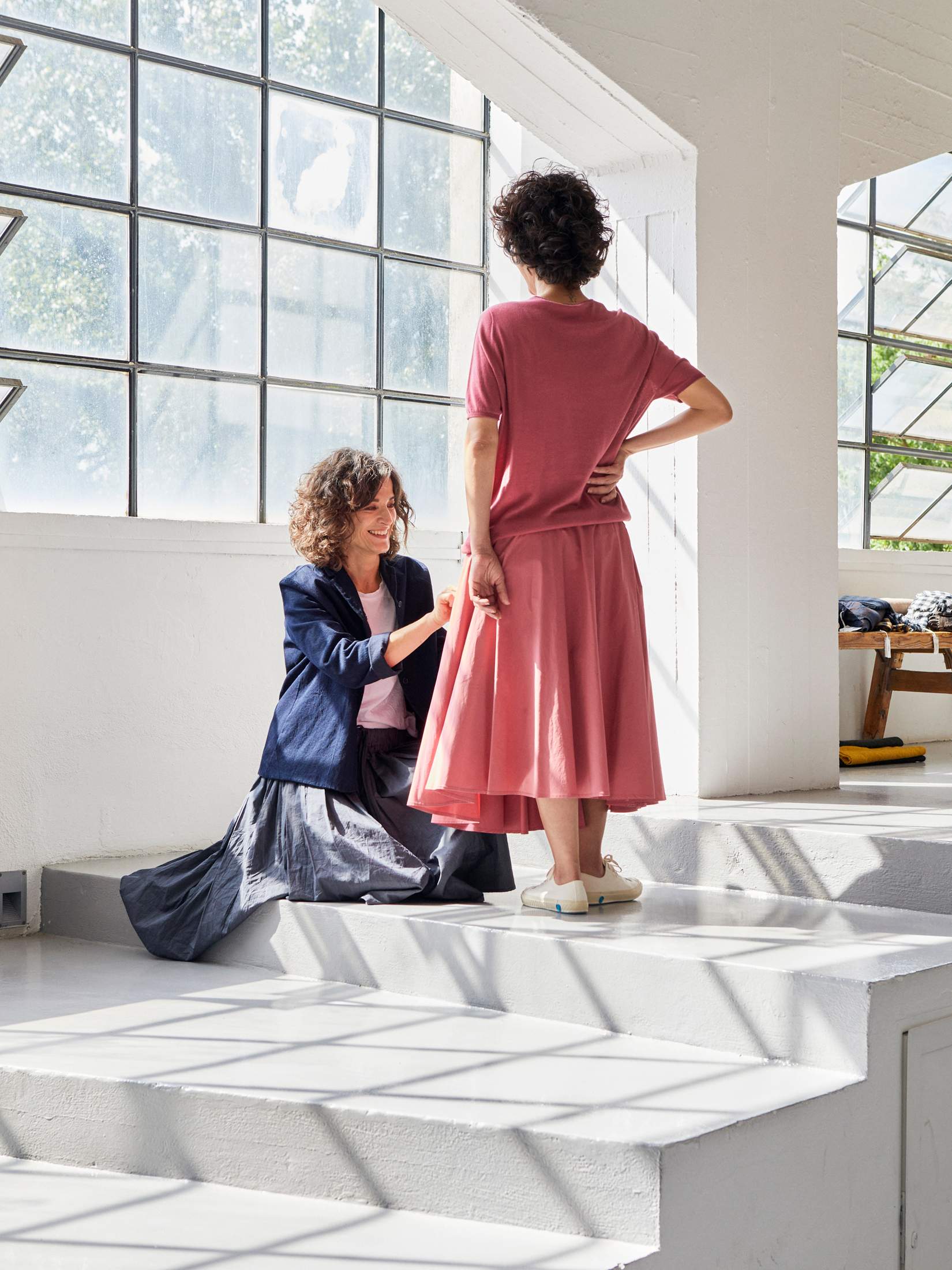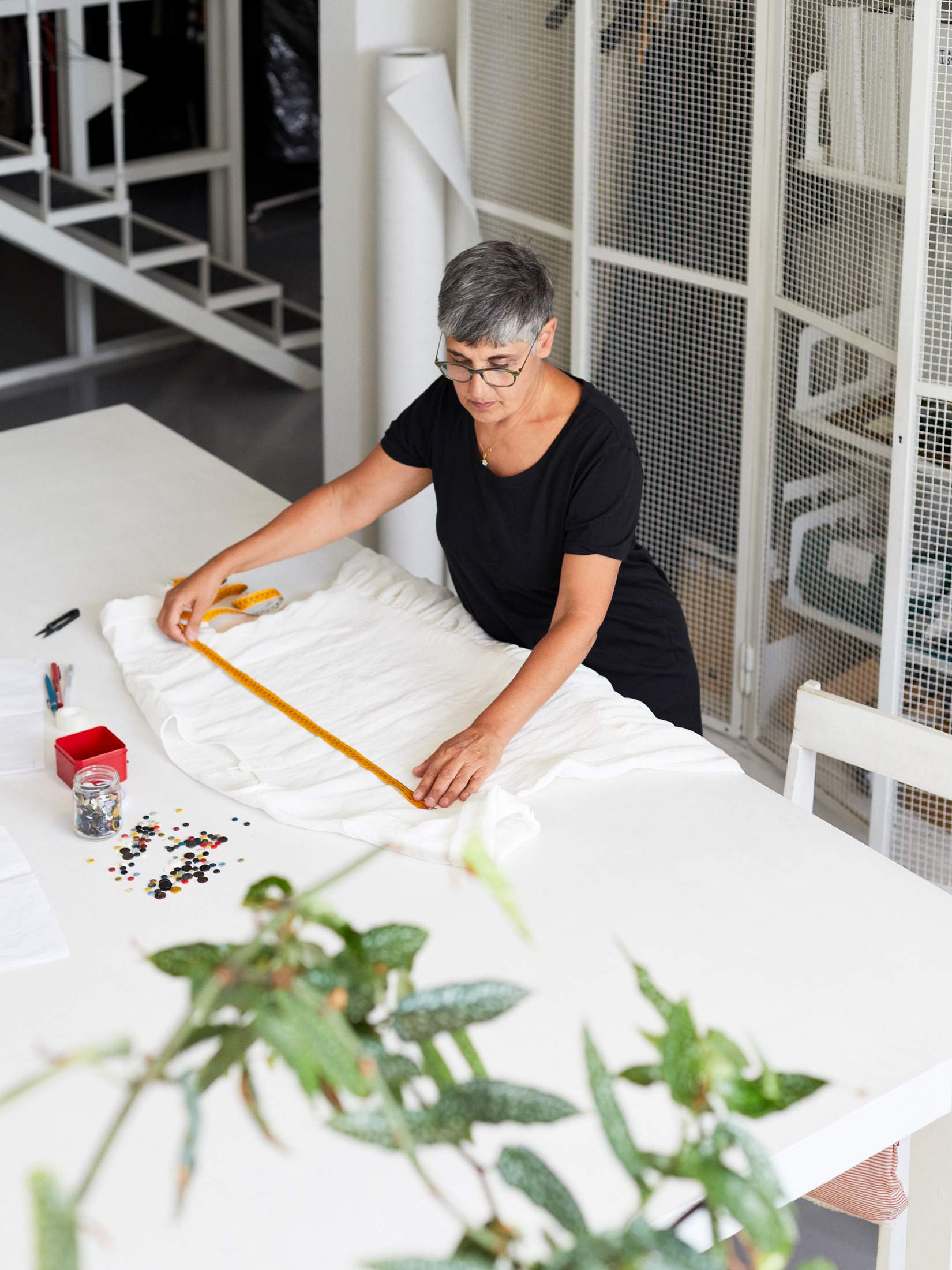 ---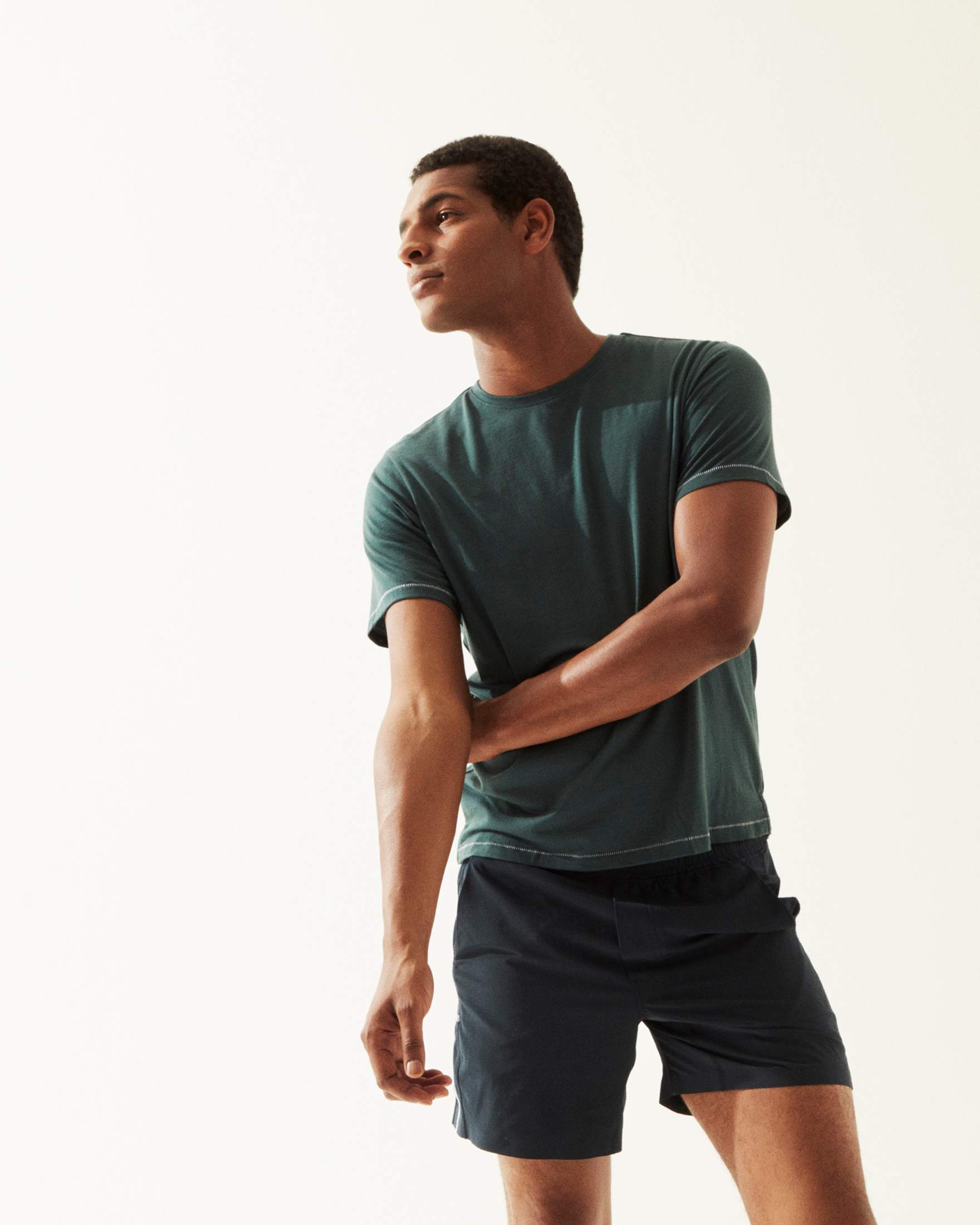 Growing up in a Swedish family in London, Seb Beasant "always gravitated" towards wearing restrained Swedish fashion brands such as Acne Studios and Our Legacy. But he realised that the Scandi-chic aesthetic was missing from sportswear. "When I started researching activewear, especially menswear, I found a disconnect between style and function. I couldn't find anything that reflected what I was wearing on a day-to-day basis," he says. So Beasant, who studied fashion buying and worked for Lululemon, decided to start his own label. He consulted experts from Apple, cycling brand Rapha and Outdoor Voices. Torsa, the result of their efforts, launches in August with five high-performance pieces. They're made from innovative fabrics, such as a breathable micro-mesh and a stretchy water-repellent Japanese textile, in appealing offbeat colour combinations, such as lilac, neon yellow and navy.
torsa.co.uk
---
5
global
Real time
Watches to covet
Functional with a touch of swagger, the season's timepieces are the perfect accessory to finish a low-key, casual look.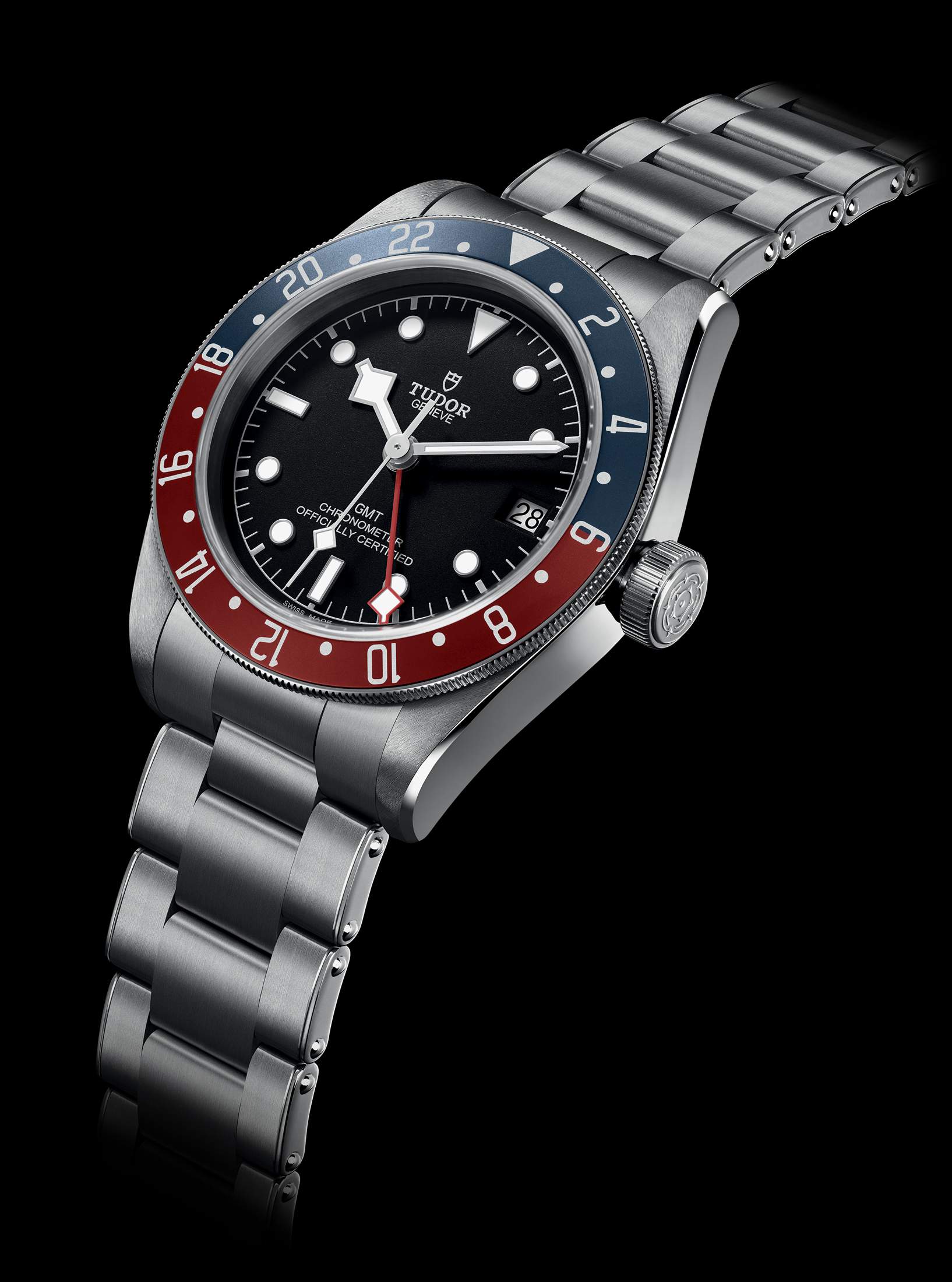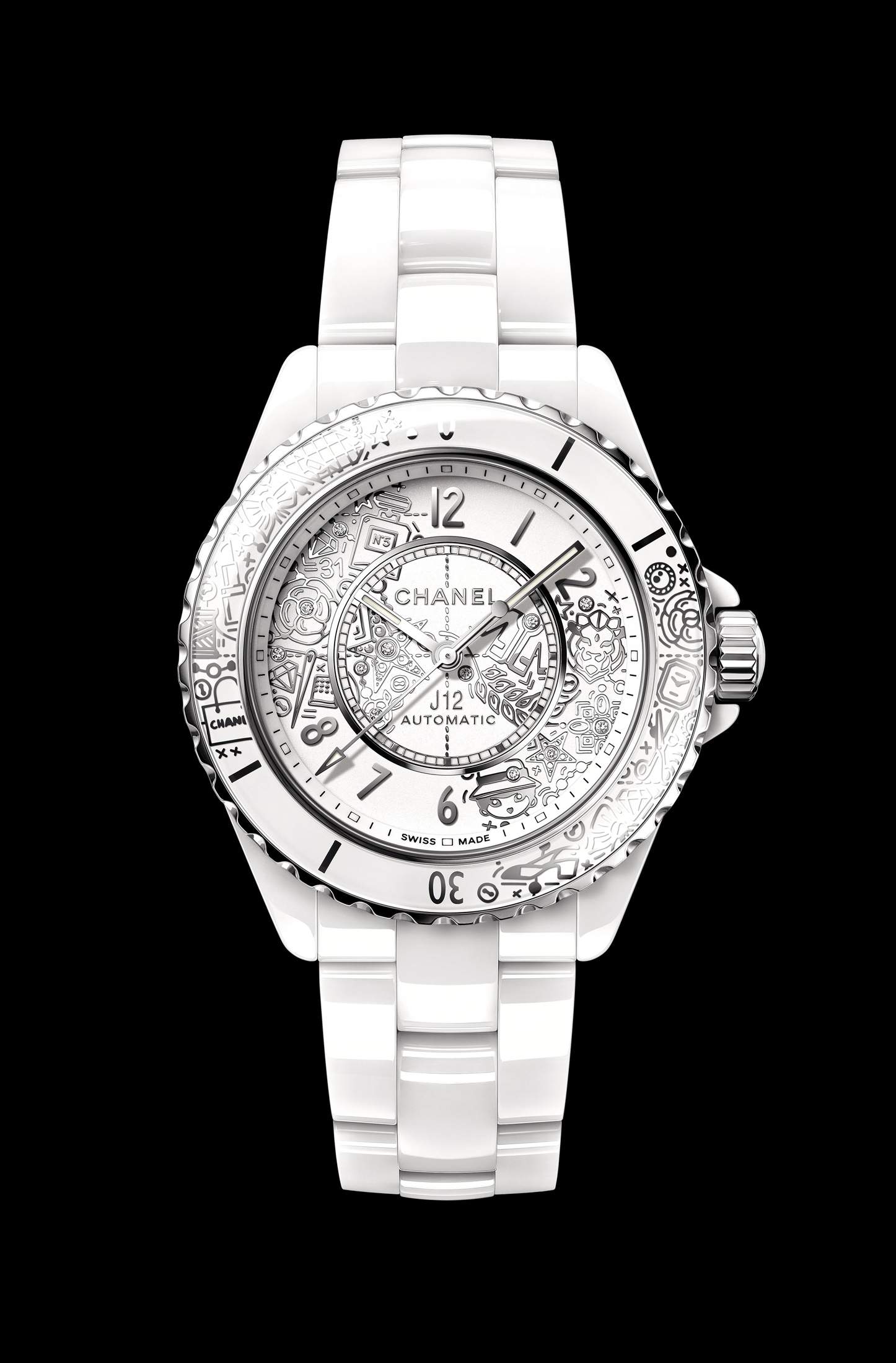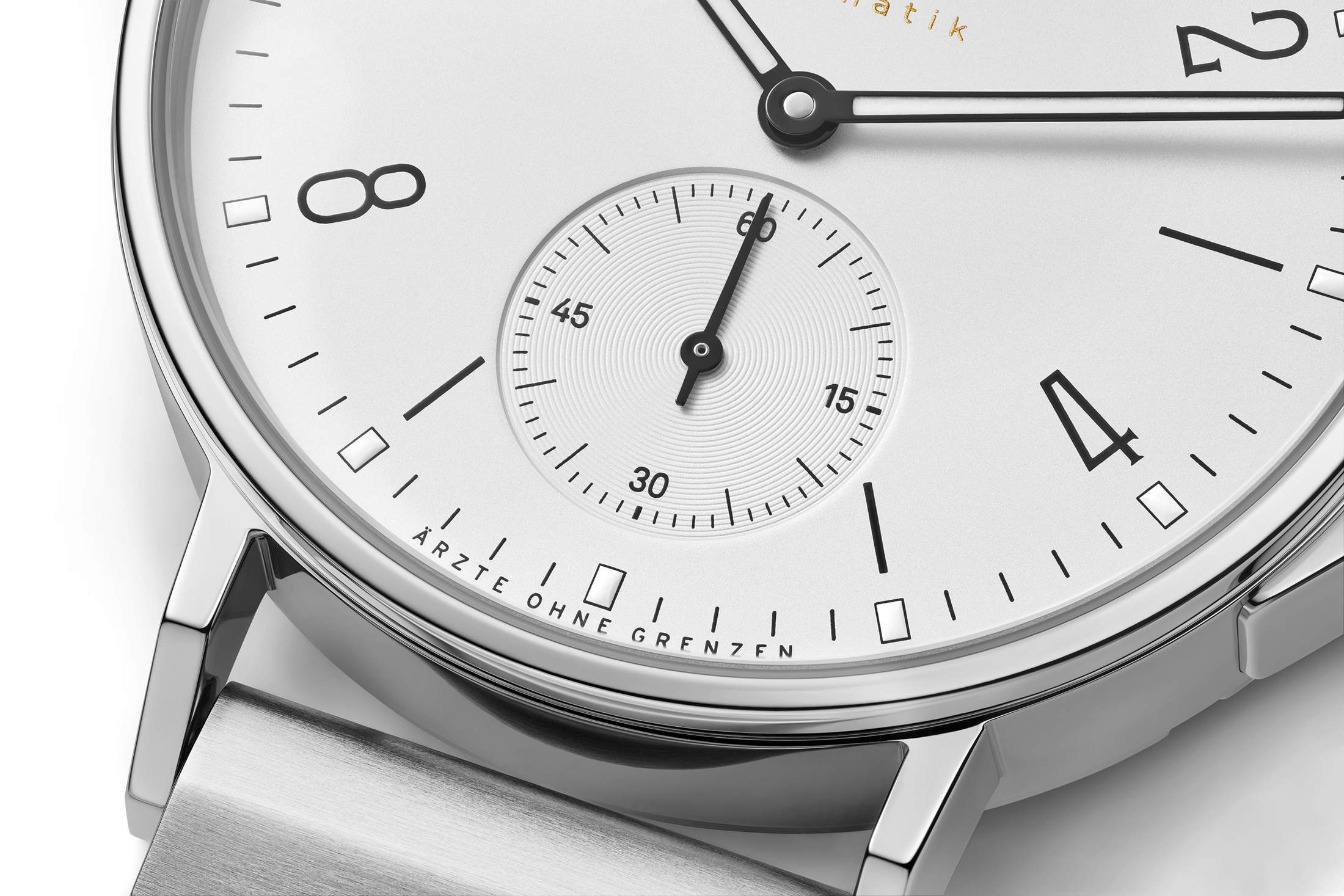 ---
6
usa

Active 88
On the level
Danny and Jennifer Abshire make famously winning trainers. Since 1988, they have run Active Imprints in Boulder, Colorado, making custom insoles for athletes who come to town to train at high altitude. They disrupted the industry in 2007 when they launched Newton Running, the first mass-market "minimalist" shoe brand  built on the premise that proper form improves performance and prevents injuries. "When we came out in 2007, brands overbuilt shoes which encouraged heel-striking, which is not efficient," says Danny. "Shoes were getting in the way of people running naturally. We built the first 'level' shoe and taught that if you land more level [rather than heel first], you'll run better."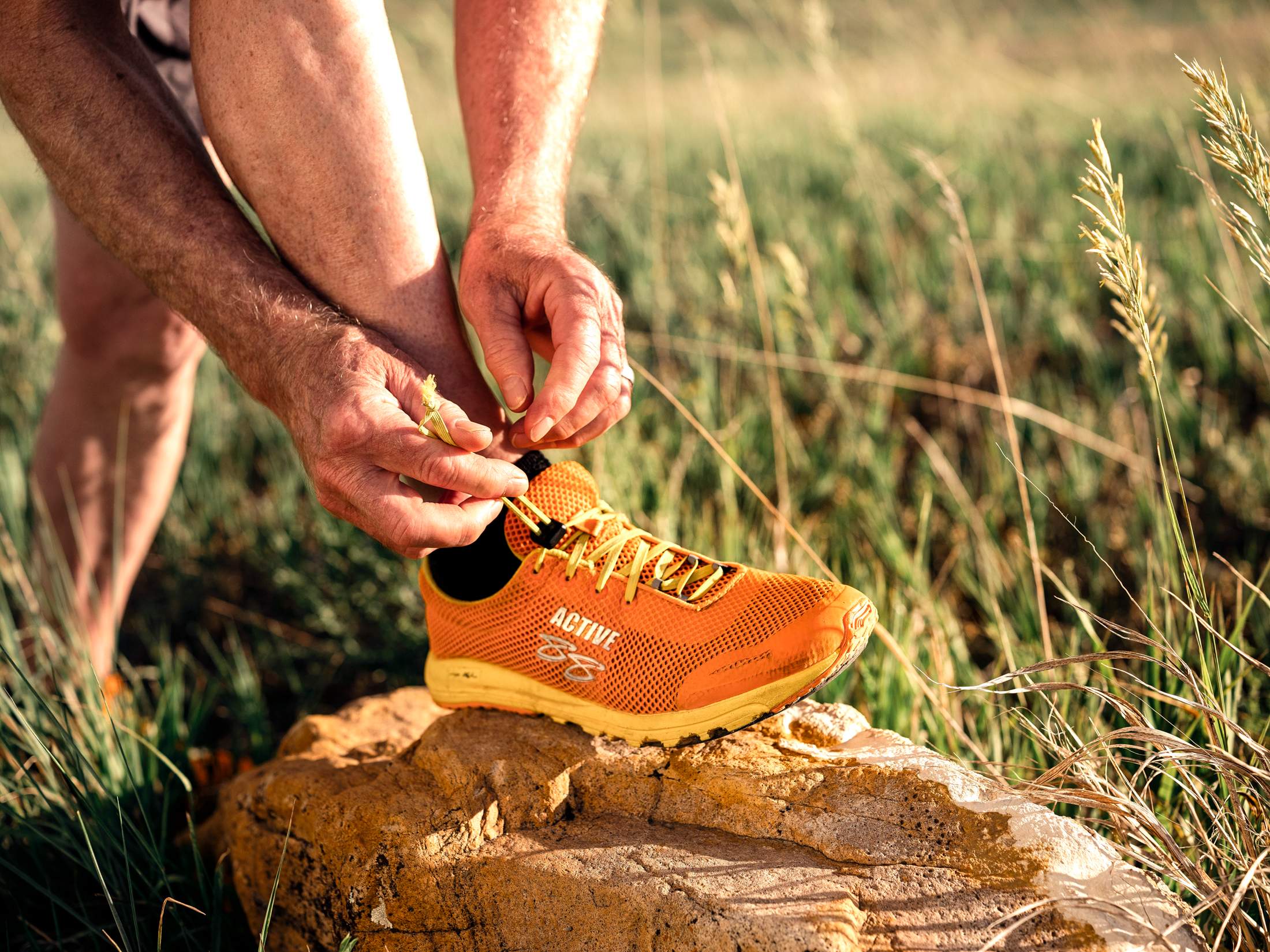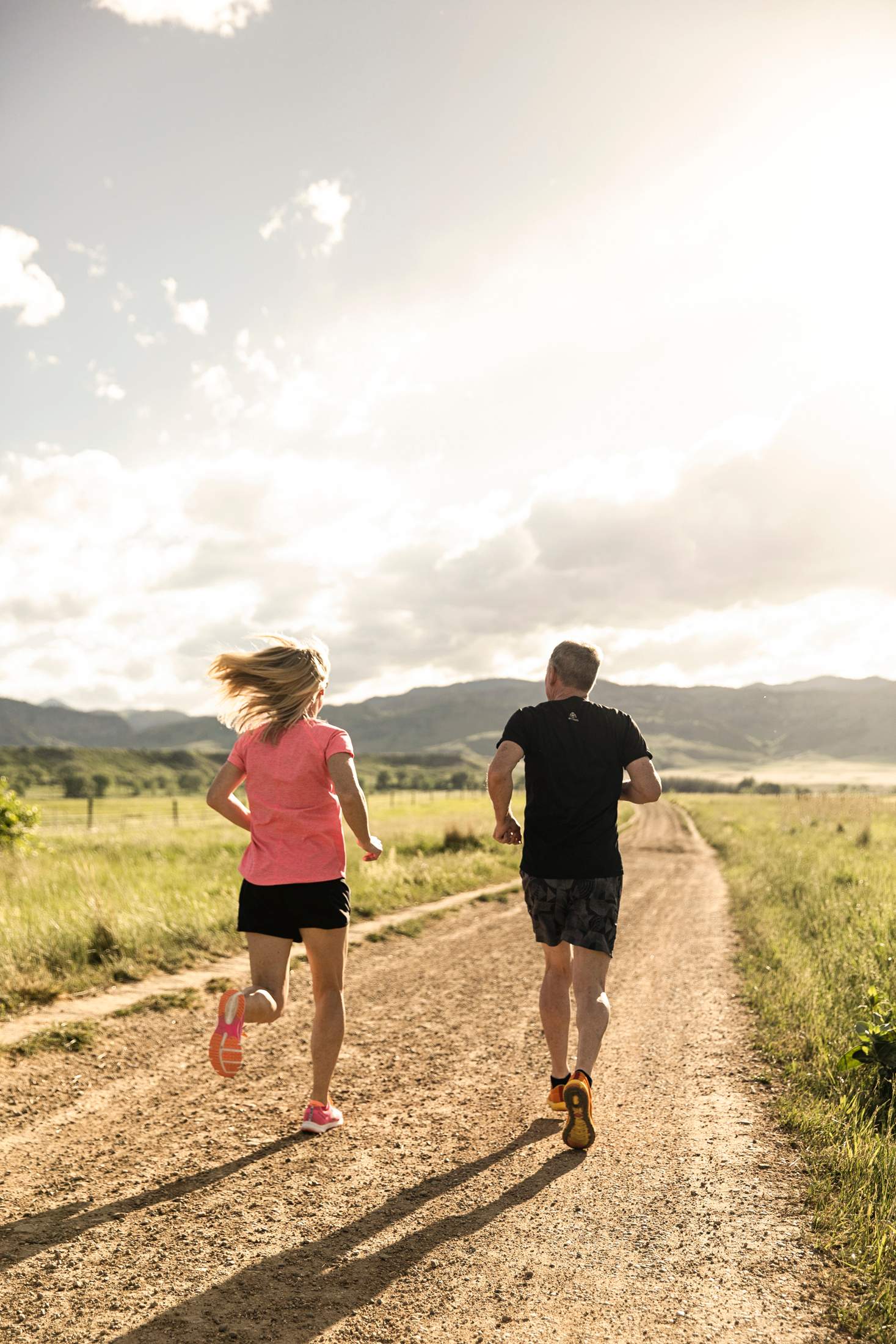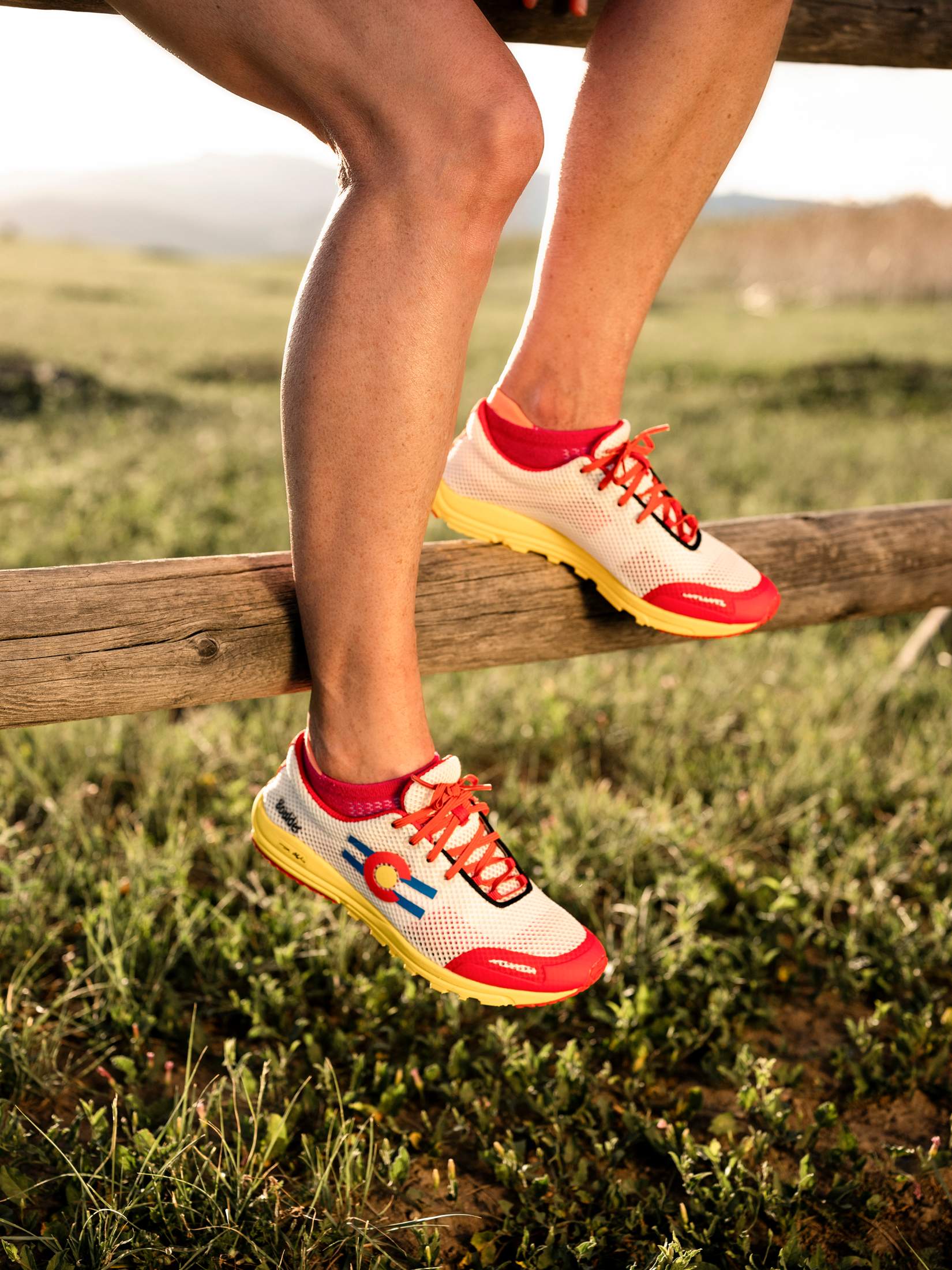 Although Newton was a trailblazer, things fizzled out after it was bought by a venture-capital firm and the Abshires left the company in 2017. Now they're back with a new brand: Active 88. Like their Newton predecessors, the Active 88 trainers promote a natural gait but require a shorter adjustment period. "Those who ran in Newtons and are now in Active 88s say that the new shoes are easier to run in," says Danny.
The couple sell the Active 88 trainers – which are lightweight, have a notably even silhouette (there is zero drop from heel to toe) and come in bright shades – from their Active Imprints shop in downtown Boulder. "We take you out front for technique tips to get you started," says Jennifer. "People like that." They produce the shoes in batches of 1,000 pairs at a time and their forward-thinking, artisanal approach is already finding a loyal customer base. You don't have to be an athlete to wear these trainers; we predict an instant classic.
active88footwear.com
---
7
switzerland
Maison Miaki
Hello tailor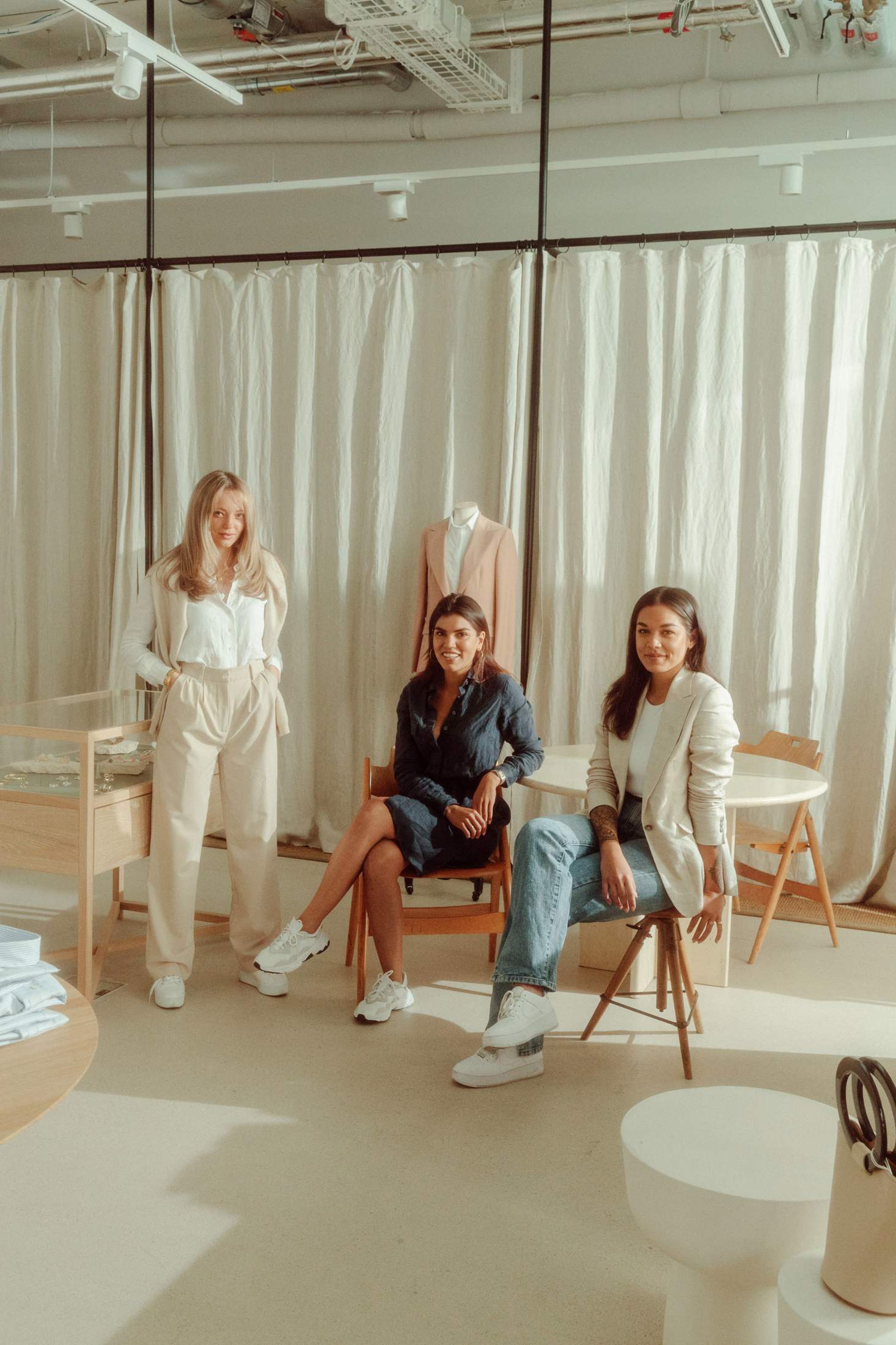 For almost 10 years, the tailoring brand Pelikamo has dressed the men of Zürich in flattering, restrained suits and off-duty attire. Now Sebastiaan and Mia Vadasz,
the husband-and-wife team behind that label, are targeting women. In May they opened Maison Miaki, a womenswear brand and shop in the same building as Pelikamo, in the city's business district. "Especially in regard to made-to-measure, there was not a single noteworthy tailor for women available in Zürich," says Mia of the thinking behind their venture. "My personal favourite is our shirtdress, which works well on all occasions – for business, a date or a stroll in town." Pieces are made using fine materials from the likes of Vitale Barberis Canonico and Loro Piana. In the elegant white-walled shop, customers can enjoy a coffee or locally made yuzu lemonade while in-house tailor Noelia Alfaro makes alterations. "It's a new era for womenswear in Switzerland," says Mia.
miaki.com
---
8
japan
Uniqlo Harajuku
Tee service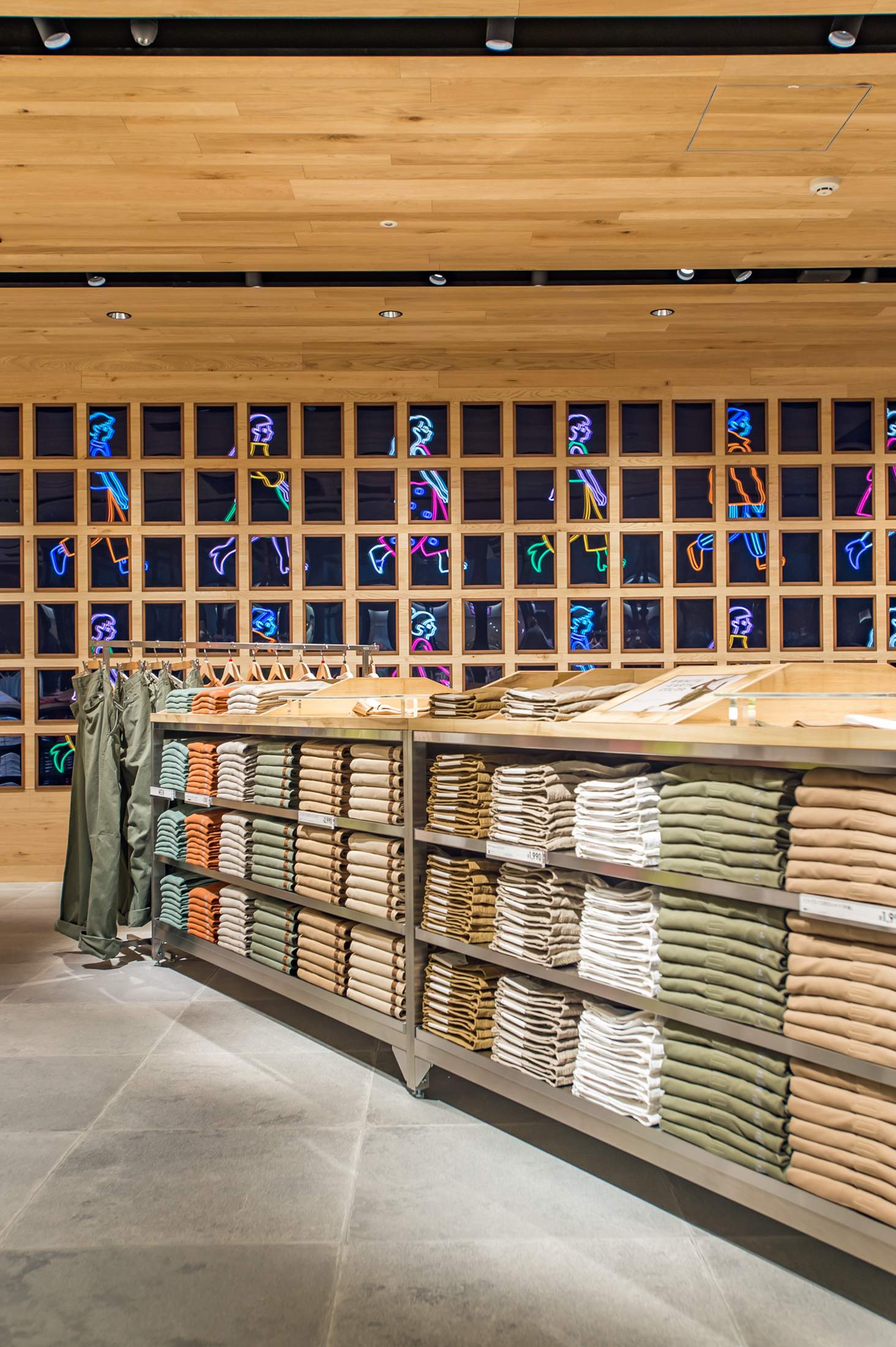 After months of closures, retailers know that they will have to work hard to bring shoppers back. In Japan, Uniqlo has taken up the challenge with two Tokyo openings, one in Ginza – designed in collaboration with Swiss architects Herzog & de Meuron – and the other in a plum spot across from Harajuku station. Appealing to the tourists and teenagers who flock there, Uniqlo has put UT, its T-shirt brand, up front. There are new touches too: a flower stall, Spotify playlists curated by Tokyo bands, a book selection and custom bags and T-shirts. Uniqlo's styling app StyleHint is given a presence with a wall of 240 touchscreens. Company executive Masanobu Kusaka says that Harajuku "holds special significance for Uniqlo": 22 years ago it was the first city-centre location for a brand that had started in the suburbs. Today there are more than 2,200 Uniqlo stores in 25 markets. 
uniqlo.com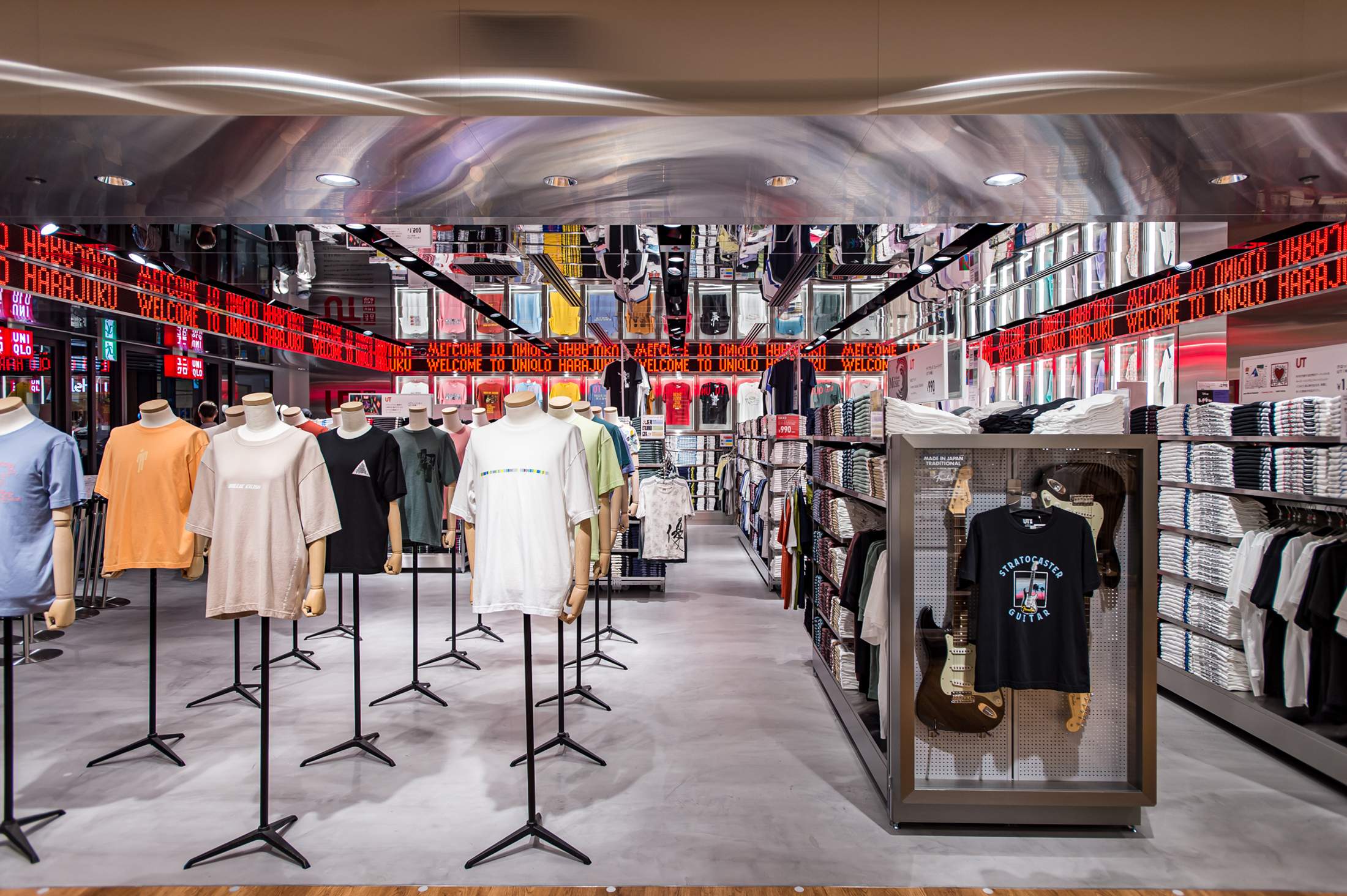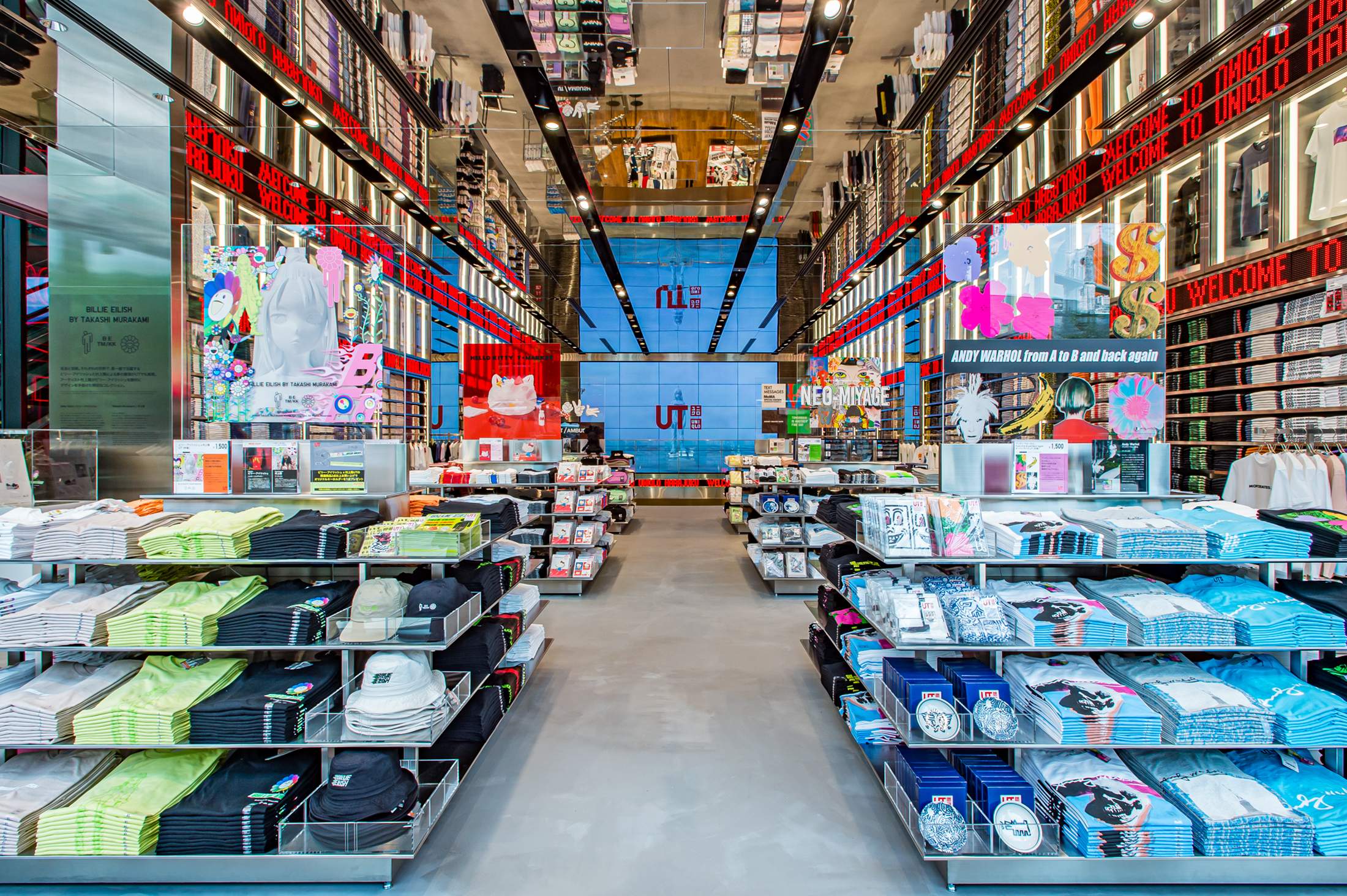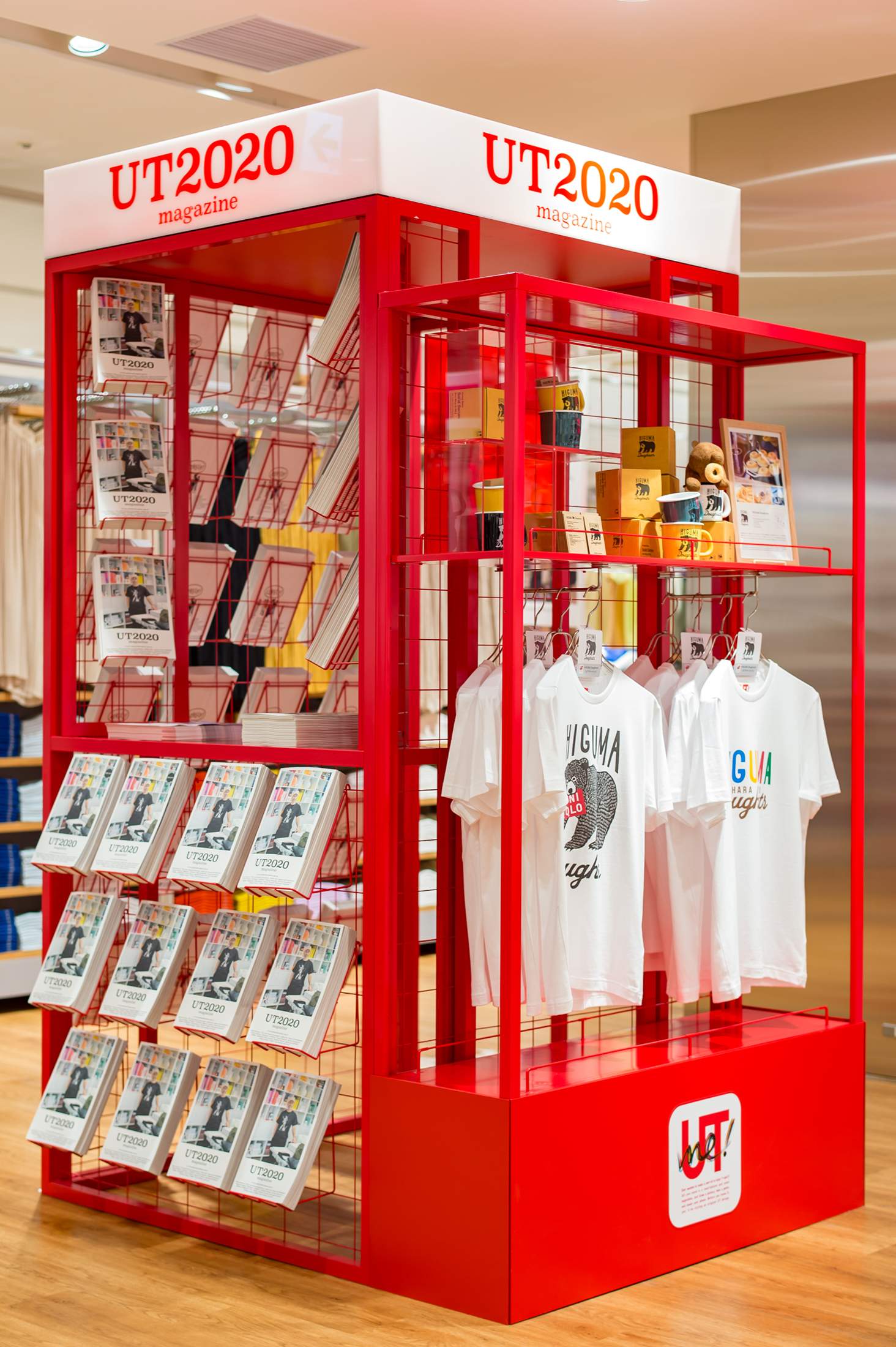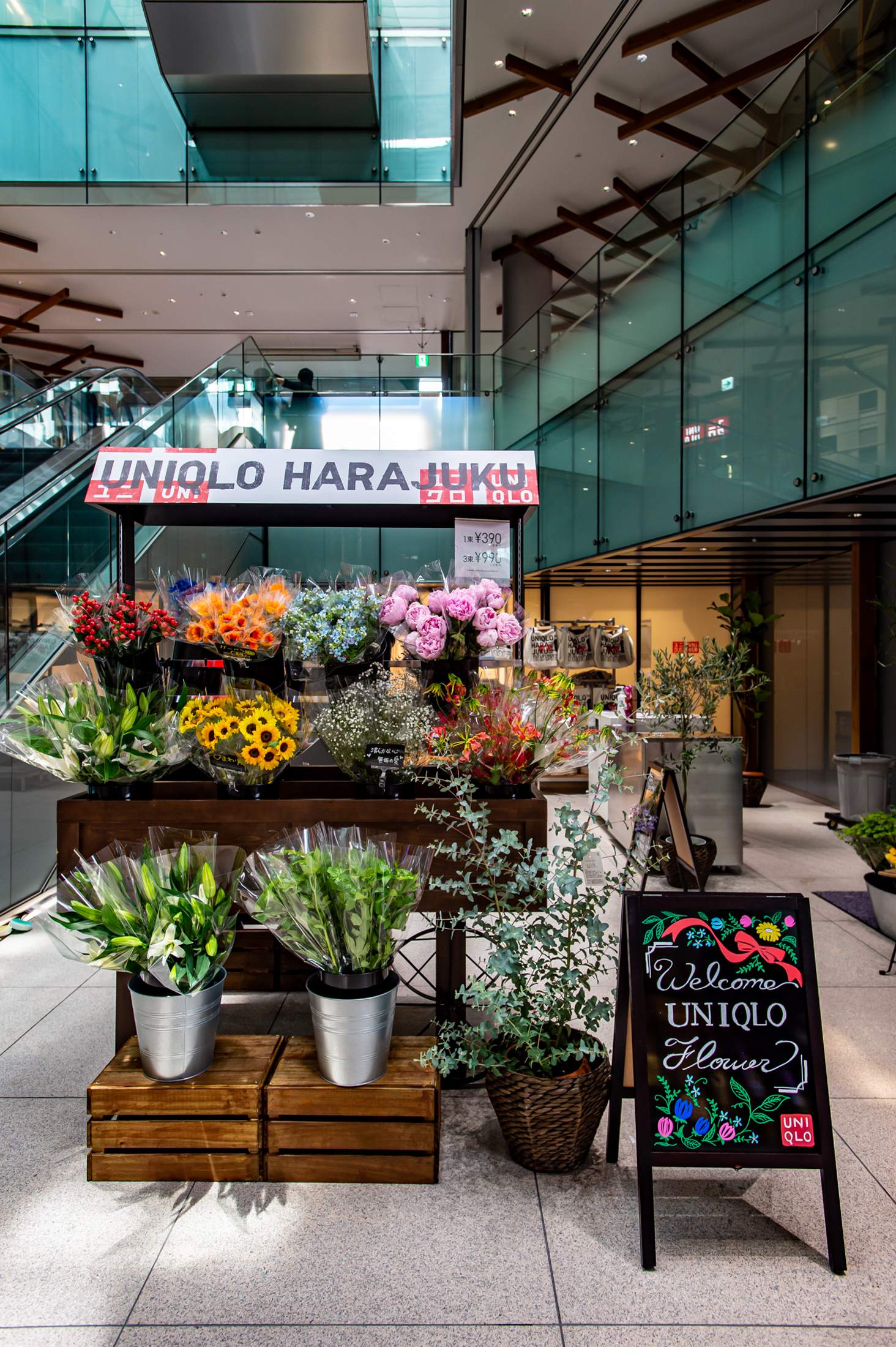 ---
9
switzerland
Round Rivers
Upcycling shorts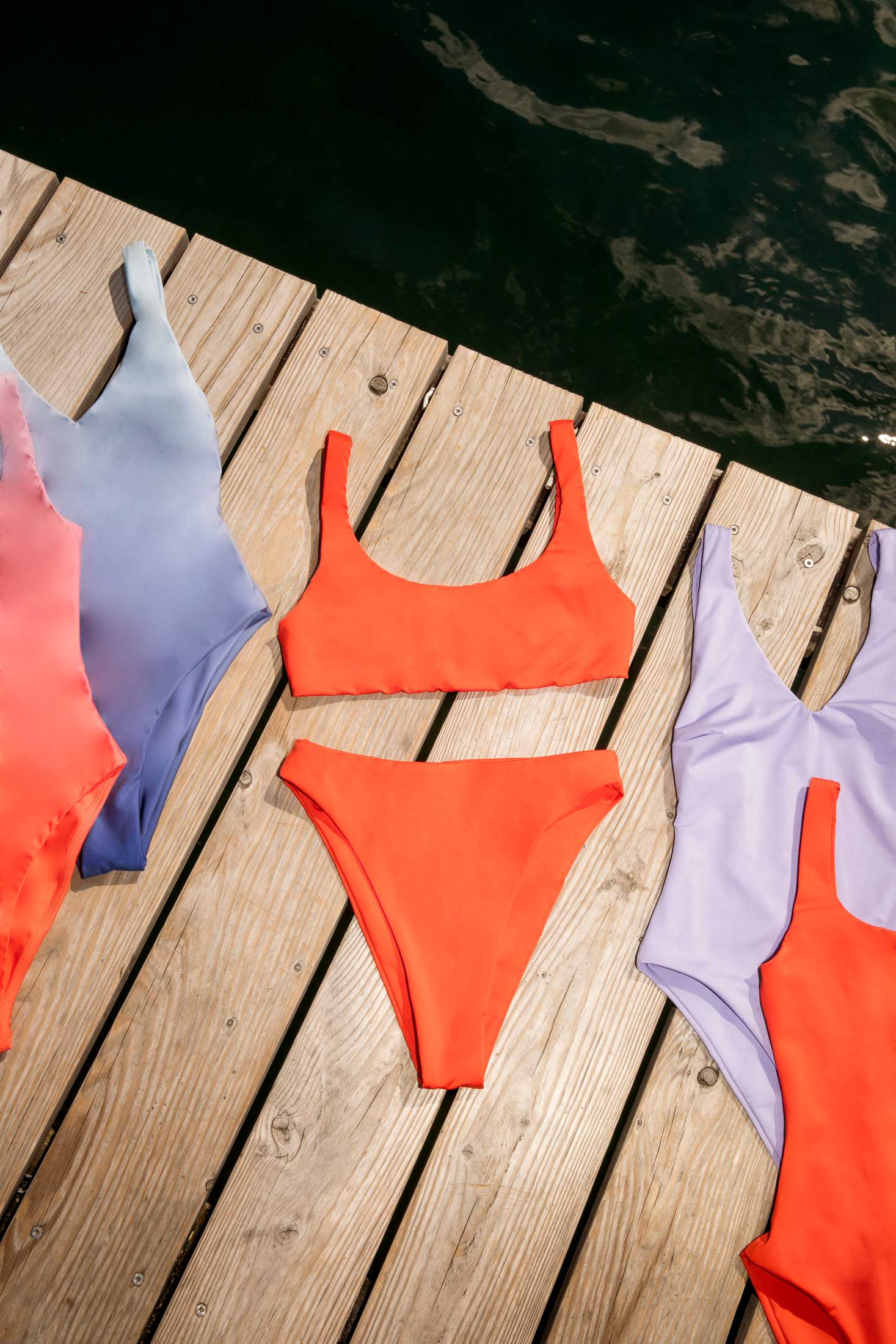 Though repurposed pet bottles have been used to create garments for some time, when Peter Hornung established his Zürich swimwear brand Round Rivers last year he didn't just want to purchase materials made from plastic bottles – he wanted to be involved in every step of the process. So every Friday, Hornung, the company's sole employee, fishes bottles from Zürich's River Limmat. He collects about 250 in every session: "I can make one swimwear outfit using four bottles," he says. "So that's 62 outfits." Hornung takes the bottles to a Zürich recycling plant, where they're sorted, then sends them to factories in central Switzerland to be turned into yarn. Two family-run businesses in northern Italy knit the yarn using solar-powered machinery before crafting every item – bikinis, one-pieces and swim shorts – by hand. Hornung plans to roll out operations on the Rhine in 2021 and Paris's Seine in 2022.
roundrivers.com
---
10
australia
The perfect T-shirt
By Mary Lou Ryan, co-founder of Bassike
"The T-shirt is such a simple product but the process of making a good one is very tricky because of the fundamentals of how the material comes together. When we started Bassike in Sydney in 2006, we were trying to develop the perfect fabric. It was important to use organic cotton, which we source from India – high-quality organic cotton isn't readily available here in Australia – and to make sure that the fabric had a nice dry feel to it and wasn't too thick. We wash our fabrics to take all of the shrinkage out of them; that way they last much longer. We want every T-shirt to get better the more it is worn.
The other major factor is the fit. To get this right, it's important to work closely with your manufacturers. Our factory is based in Sydney and we've worked with the people behind it pretty much exclusively for 14 years. It's such a lovely part of developing a product: going into the factory to sit on a crate and enjoy a coffee with the team, while you get a feel for the fabric and how it comes together into garments.
I think T-shirts should feel relaxed, personally. But different customers have different requirements. We find at our shop in Mosman (an inner suburb of Sydney), people often prefer a more tailored, conservative style. In Avalon, which is more of a surf town, people go for finer weaves and slouchier cuts. Once you've got the basics right, though – good fabric, well constructed and the right cut – you can wear a T-shirt for just about any occasion."
bassike.com
---
11
italy
Sara Lanzi
Higher plain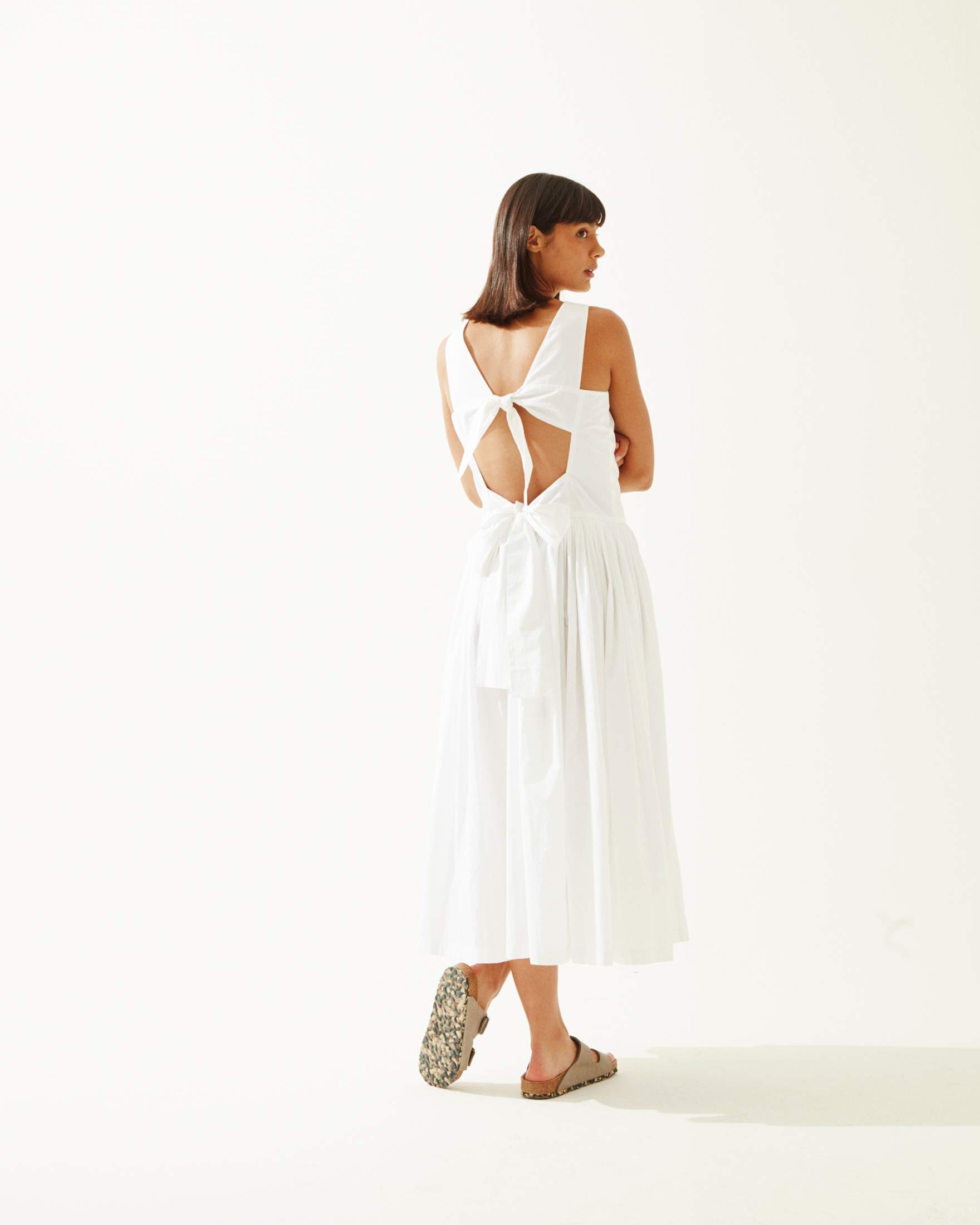 "I have trouble with embellishment," says Sara Lanzi. "I'm more likely to remove it. I never like to complicate things with a ruche or a frill." This restrained approach has earned the Italian womenswear designer a devoted following over the past 15 years. Her stockists include leading boutiques Andrea Murkudis, L'Éclaireur and 10 Corso Como, and she counts Japanese fashion designer Rei Kawakubo among her fans. 
Lanzi started her career in the early 2000s at Carpe Diem, an avant garde brand based in her hometown of Perugia in Italy. When founding her namesake label in 2005, she elected to remain in the Umbrian capital rather than relocate to Milan. The region's production offerings were just too good to leave behind, she says; all of her pieces are produced there. Lanzi's designs cleverly toe the line between understated and playful. She begins with a carefully chosen fabric; it can take months of experimentation before she finds the perfect cloth. The material guides the forms she'll create. For summer, a heavy viscose becomes a neatly pleated skirt; a smooth cotton crêpe forms a close-cut top; a rugged cotton turns into a summer dress with a 1950s-style silhouette and a pair of bows. Every collection uses just a handful of fabrics across a variety of feminine shapes.
Being in Perugia means that Lanzi can keep her designs focused, away from the seasonal circus of trends. "I like being outside the fashion world," she says. Yet that world keeps trying to lure her in. "We always get so many requests to do more, to grow the brand. But the way we're doing things now is exactly right for us."
saralanzi.it
---
12
japan
Pilgrim Surf + Supply
Riding the wave
Brooklyn-based Pilgrim Surf + Supply already has an outpost in Tokyo – in
Japan the city-meets-surf fashion retailer is run by Beams – and now it's in Kyoto too. Housed in the Kengo Kuma-renovated historical Shimpukan building along with Ace Hotel, the concrete shop space features white-oak furniture, wooden stacking tables by Mashiko-based craftsman Hideki Takayama and vintage McIntosh speakers. To celebrate the opening, exclusive pieces, such as bags from Japanese womenswear label Madisonblue and slip-ons from Vans, complement the sunny clothing collection.
pilgrimsurfsupply.jp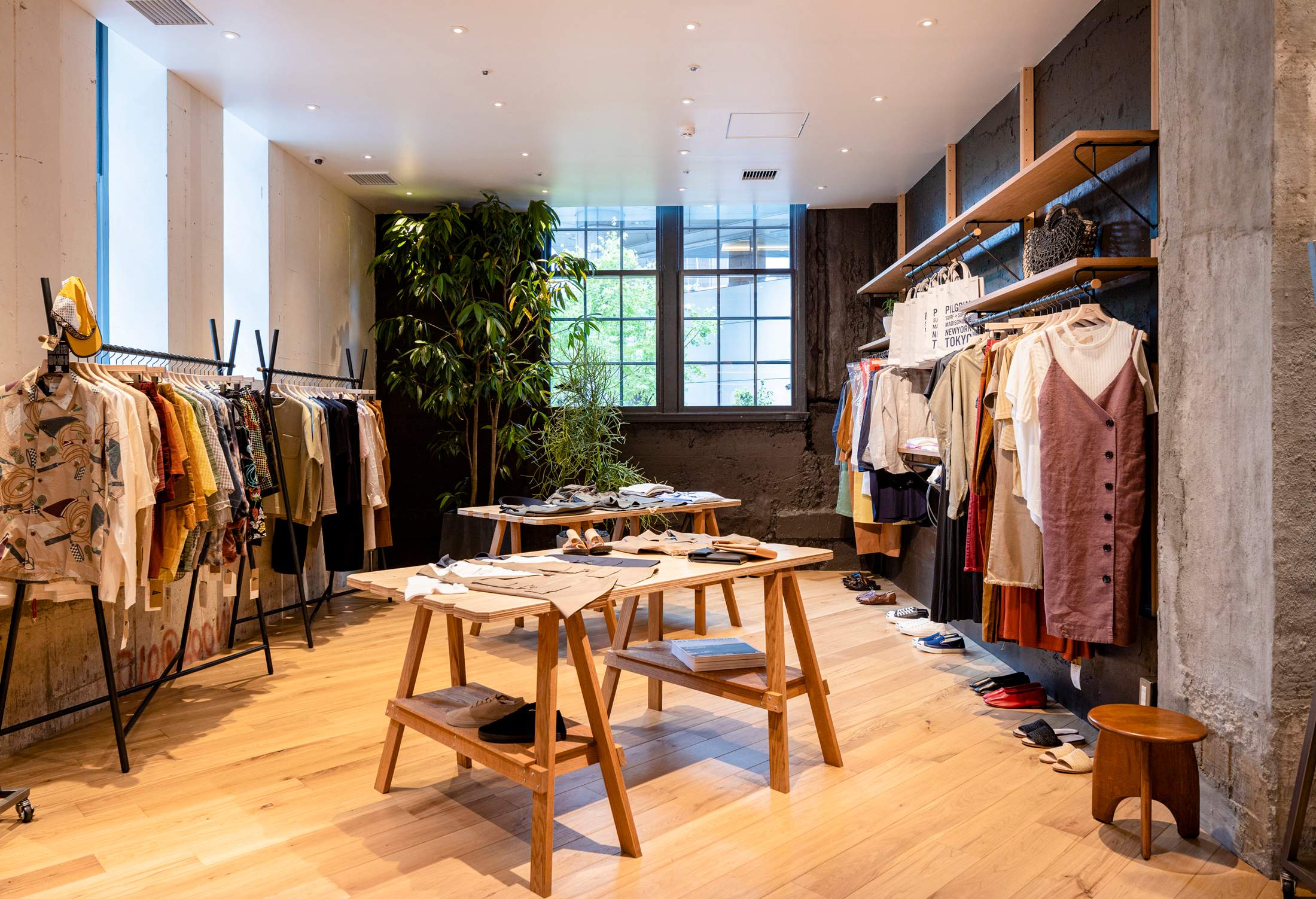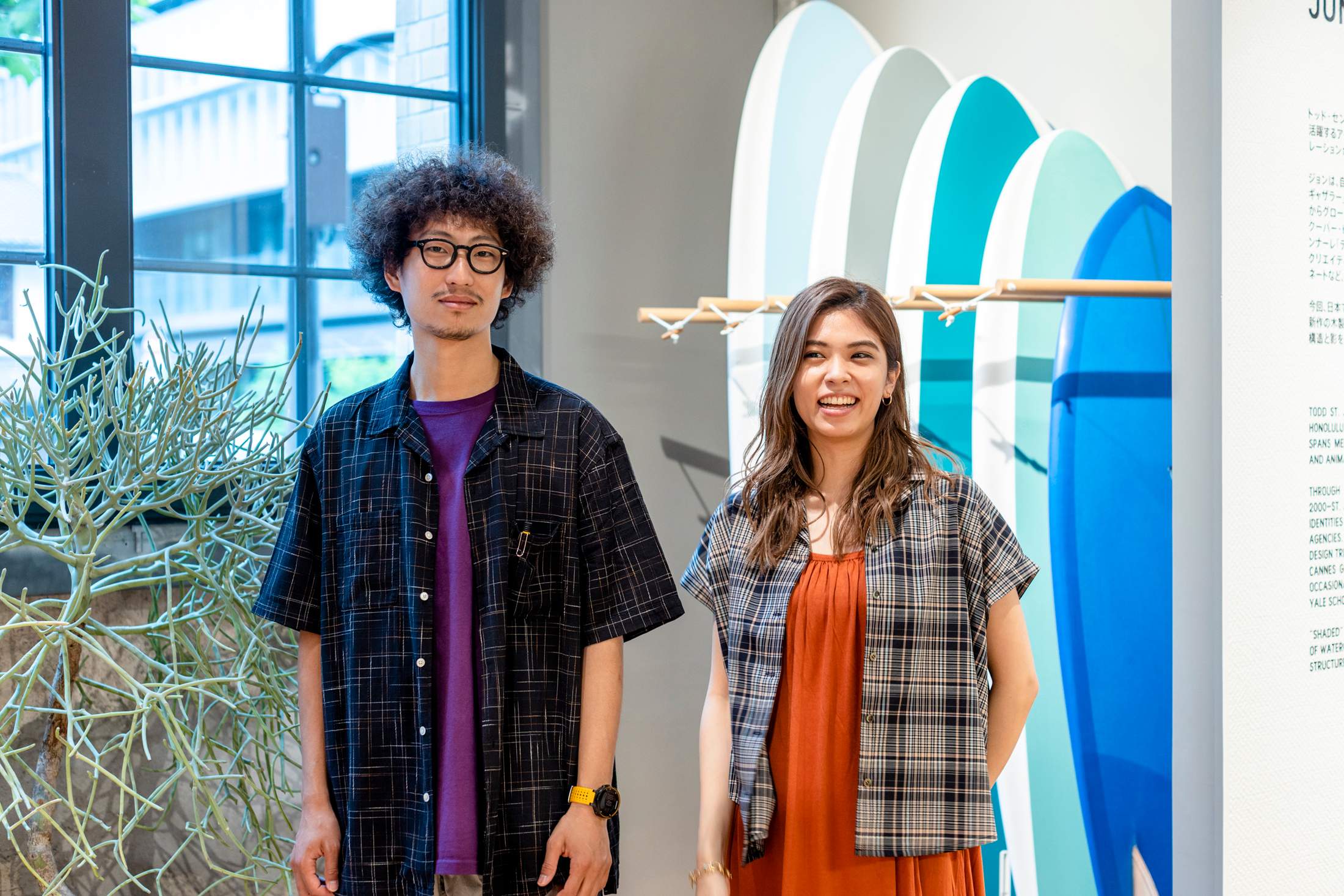 ---
13
sweden
CDLP
What lies beneath
"Once you've exercised in performance underwear, it's impossible to go back," says Christian Larsen, co-founder of cdlp. 
cdlp.com
---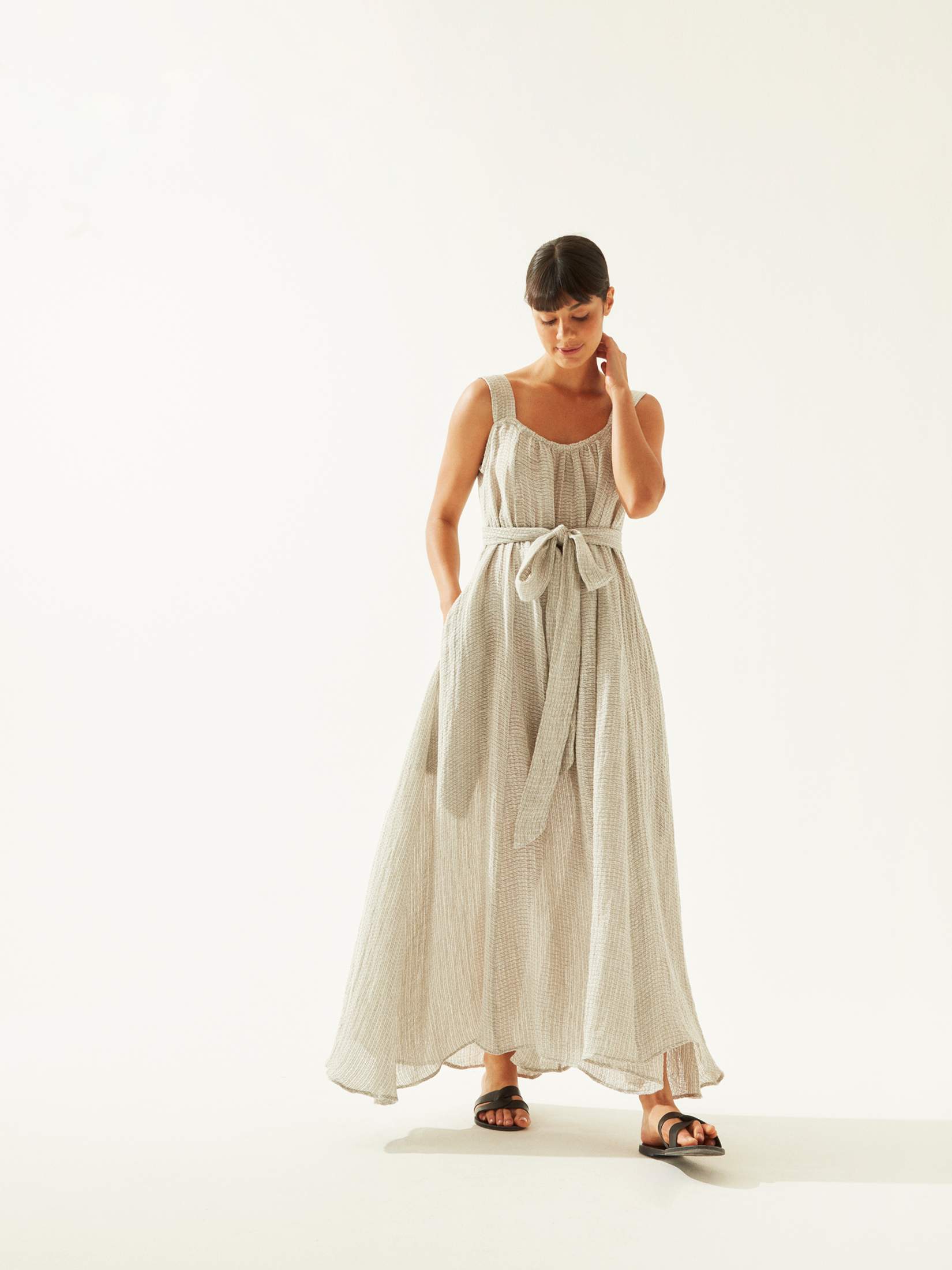 14
france
Le Kasha
Material girl
"Linen feels more luxurious than cotton and is perfect when mixed with cashmere [items]," says Mali Marciano, creative director of Le Kasha. The family-owned French cashmere brand founded in 1918 is releasing a linen womenswear collection this summer; it's the first time the brand has worked with the material. Pieces include soft tailored blazers and summery A-line skirts made in Paris. Later this year, Marciano will expand into outerwear and menswear. 
lekasha.com
---
15
canada
École de Pensée
Male order
Founded by three Montréal art and commerce students, menswear brand École de Pensée offers a well-rounded collection of tailoring, knitwear and outerwear made in Europe.
ecoledepensee.com
---
16
usa
Justin Reese
Buying and e-commerce manager at Assembly, New York
Assembly, a fashion and design shop on Manhattan's Lower East Side, sells an eclectic mix of the avant garde and the utilitarian to cool urbanites.
How has business been?
We closed the second week of March when we were headed towards lockdown. In June we started offering curbside pick-up for our web clients. We've improved our e-commerce experience and introduced Sezzle, a buy-now, pay-later platform. Online sales are up.
Will your future offering change?
People want products to be worn or displayed at home, so we're introducing more lifestyle and home products – things like slippers and robes.
Will your summer stock go on sale?
Many brands are pushing back autumn deliveries to October so I see us extending the selling window on late spring and summer deliveries to fill that gap.
Any summer suggestions?
I'm loving the new delivery from Jungmaven. The hemp-cotton blend basics are perfect for muggy summer weather and lounging at home.
assemblynewyork.com
---
17
germany
Nyyukin
Brace yourselves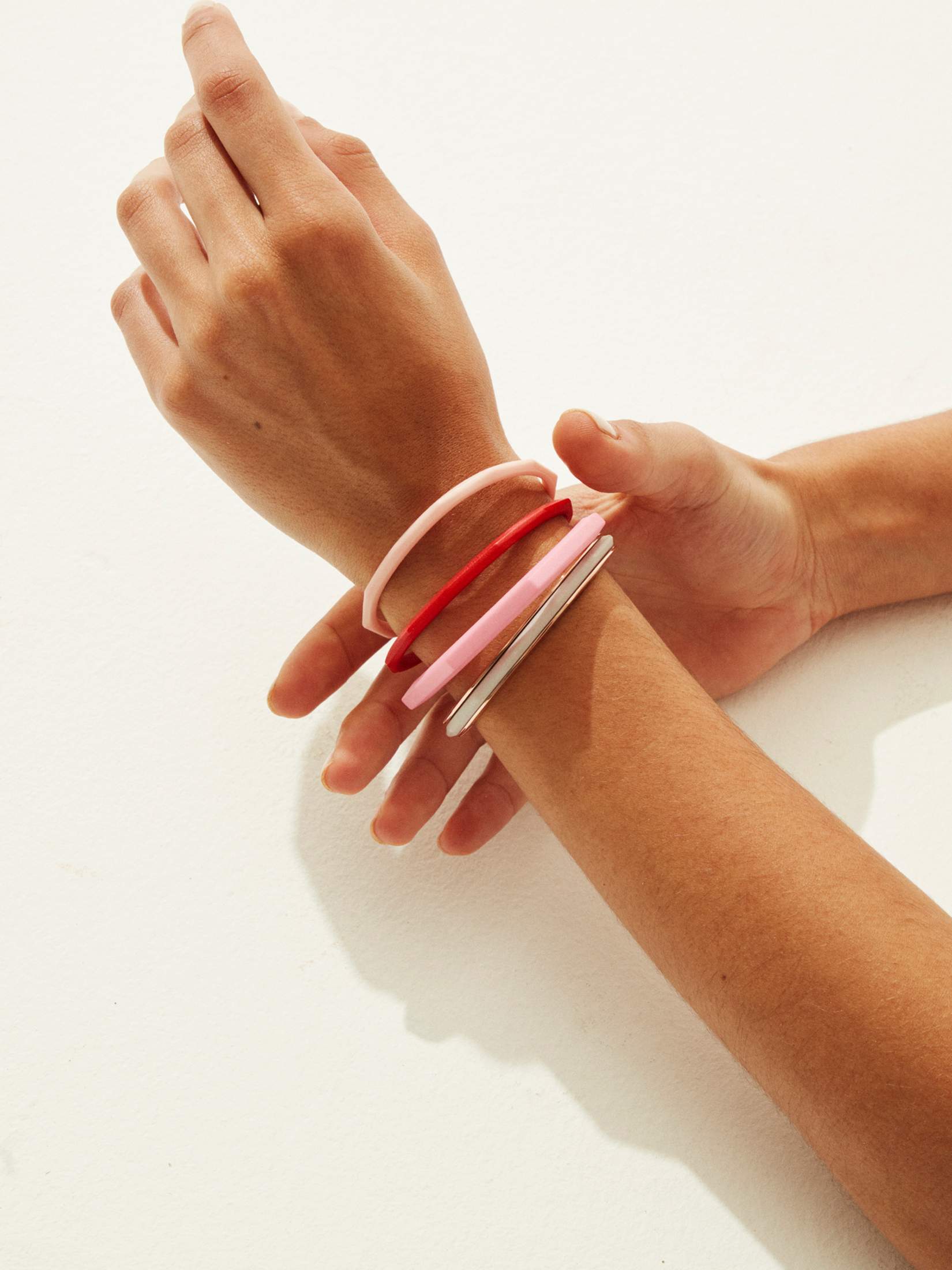 When the idea for Nyyukin was conceived in Düsseldorf four years ago, its founders wanted to challenge fine-jewellery conventions by creating graphic bracelets with cutting-edge technology paired with traditional craftsmanship. Produced in southern Germany often using 3D-printed titanium and stainless steel for the base, and polyamide dust (a tough plastic) for the colourful inlays, the brand combines the expertise of Vera and Phillipe Henco, who also run a graphic-design studio, and Johannes Hundt, who has nearly 40 years of industry experience.
nyyukin.com
---
18
morocco
Marrakshi Life
Blush is the new black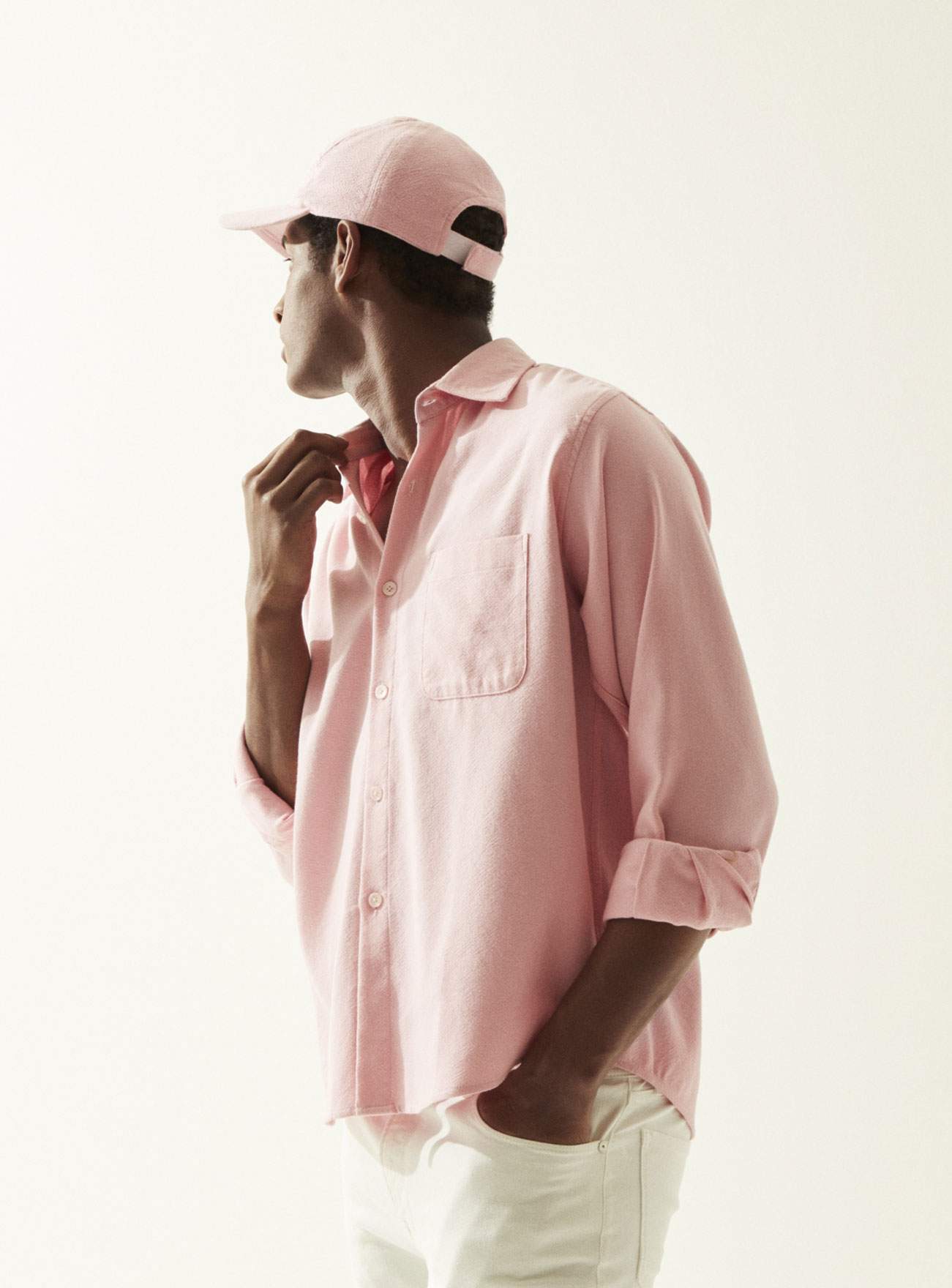 Marrakshi Life creates unisex clothes that combine Moroccan craftsmanship with a fashion-forward élan. American founder and creative director Randall Bachner started the brand after moving to Marrakech in 2013 and discovering its weaving methods, which use wooden hand-looms to produce textiles. Keen to create something modern using these techniques, he set up his own atelier.
Bachner sells his deconstructed blazers and billowing kaftans to chic tourists in Marrakech and, via wholesale and online, to shoppers in the US, Australia and Japan. Customers are drawn to the loose cuts and summery colours. "We don't really work in black because I felt like black was what everyone [in fashion] was already doing," says Bachner. "Plus, you know, Marrakech's black is blush."
marrakshilife.com
---
19
global
Local style
Into the fray
By Robert Bound
In the smarter parts beside the water in Bordeaux, the Bosphorus, Marin County and Massachusetts, you'll have noticed that many of the locals are kind of cool. Restaurant people, those around boats, those whose means you can only guess at when they rock up in a battered Panda 4 3 4 to buy a packet of cigarettes and you just know that's a nice Rolex worn loose on the tanned wrist. There's something beguiling about a character who's comfortable in their own skin and this extends to the wardrobe too. With the Locals, you've got something effortlessly attractive on your hands. Really, you can rent the villa but you can't buy the look.
So what are we seeing here? The Locals are good at keeping it classic, masters at allowing for just the right amount of wear and tear (quite a bit). Let's start with the shoes. It's tough to wear a boat shoe well. Many a wearer gives off the effect that they own a really big TV rather than a modest-but-chic yacht – but this isn't about cash, more about cachet. Sebago rules this category; its thin, white soles don't mark the deck. And the Local's Sebagos will look like they've seen good times and gales. Other Local tell-tales: classic tennis shoes such as Wilson Pro-Staffs, black or white Havaianas with paper-thin soles on a well-tanned foot and, in the evening, a JM Weston loafer.
Trousers, when worn, will be classic denim or flat-fronted, slightly creased chinos in navy or pink. Shorts will be foxed and faded, primary-coloured and quite short; you'll struggle to spot a logo but the retro embroidery of Le Coq Sportif and Sergio Tacchini may join the likes of Hartford. As for shirts, it'll be a faded polo that looks as soft as a winter bubble bath; we're looking at Lacoste, Ralph Lauren, possibly Loro Piana – and don't discount polos with the logos of well-regarded clubs (Quinta do Lago, Palma Tennis Club).
If there's one thing Locals will win, it's the tan. The key to letting people know that you summer on water? The underside of the arms, friends – read them and weep. This summer, keep your box-fresh notions at home and go frayed and friendly. Go Local. 
---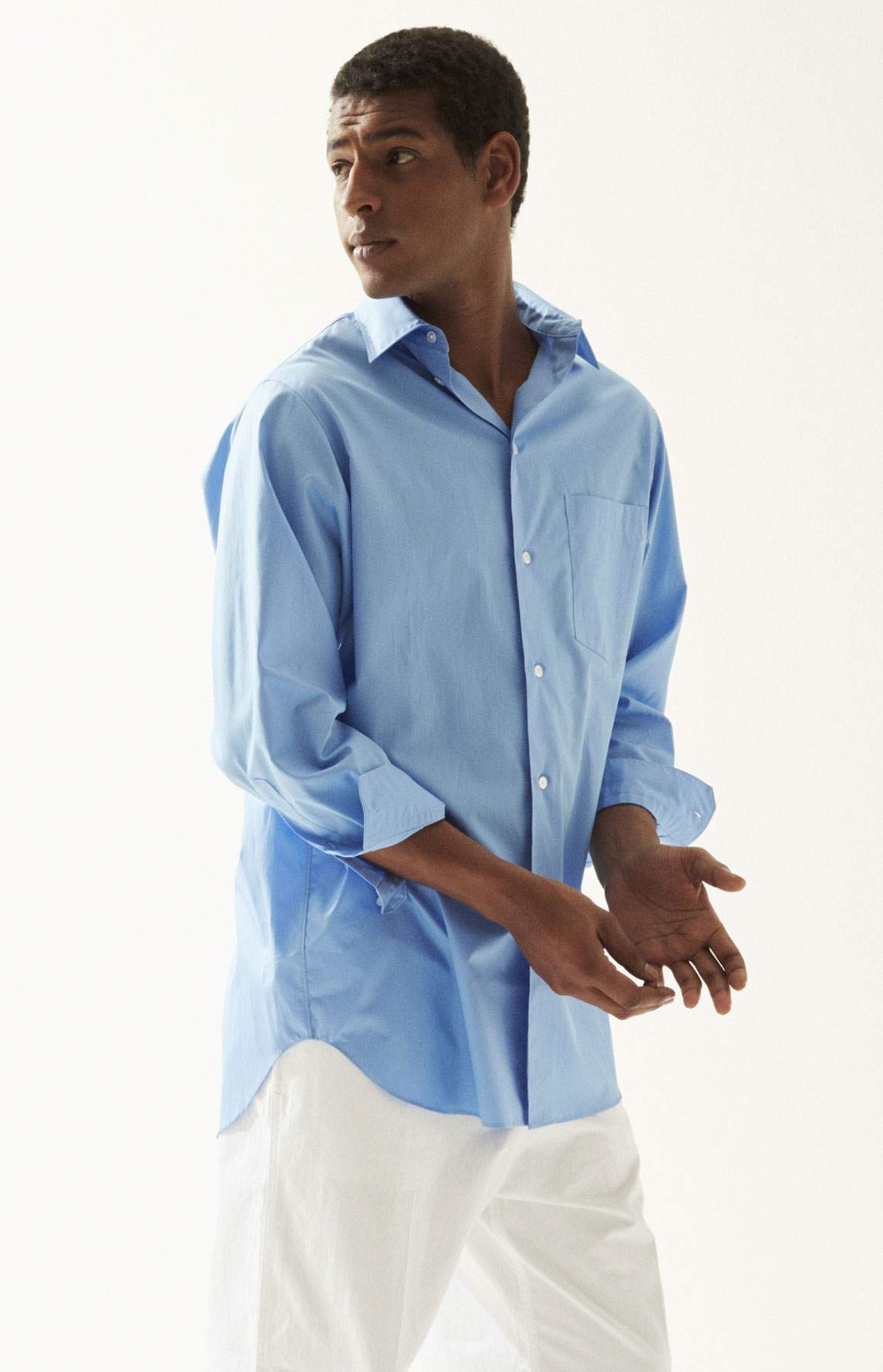 20
japan
Loeff
Something to add
The Tokyo-based brand Loeff, which is owned by Japanese retail giant United Arrows, launched last year to cater to sophisticated women and has now added a men's line. Director Rika Suzuki has created a strong collection of 30 smart and well-made pieces.
loeff.jp
---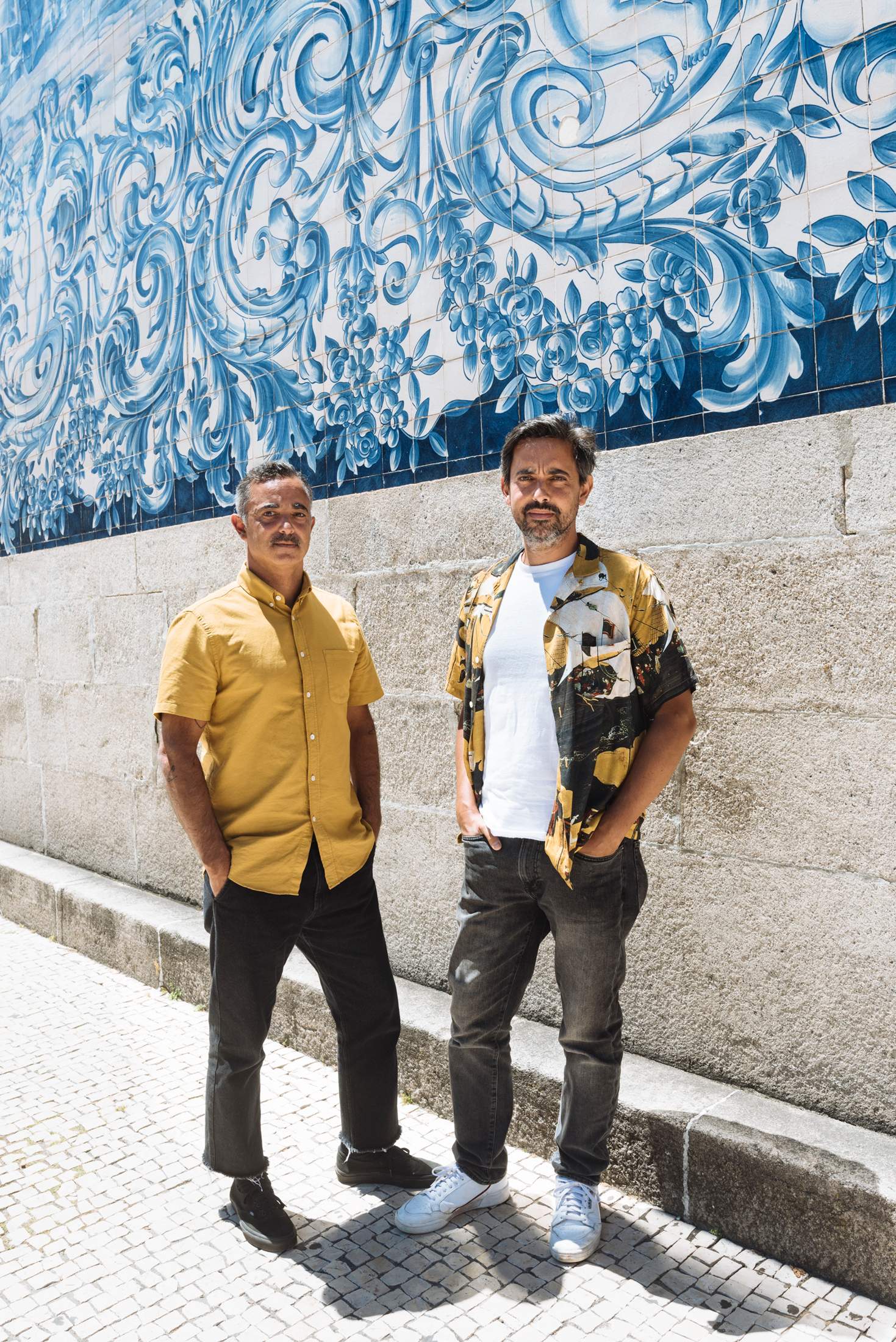 21
portugal
Portuguese Flannel
Something old, something new
For their first store, António and Manuel Magalhães (both pictured, António on left), founders of Porto menswear brand Portuguese Flannel, haven't strayed far from their roots. The brothers have set up shop in a stately building in the city's Baixa district. The space is furnished with granite walls and pine floors, plus antiques and Persian rugs from the family, who have been in the textile industry for four generations. Along with the bright, breezy shirts for which the brothers are known, shoppers will find linen trousers, workwear-inspired overshirts and a collection of models from past seasons. "It's a mix of nostalgia with something contemporary," says António.
portugueseflannel.com
---
22
italy
Alberto Monti
Head buyer at A.Gi.Emme, Como
At menswear boutique A.Gi.Emme in Como, Alberto Monti – whose family has had a retail presence at the popular lakeside destination since 1957 – assembles an enviable selection of looks for an increasing number of discerning clients. 
How is your summer business shaping up this year?
The tourist season on the lake runs until October; our clientele is still 65 per cent Italian and we are hopeful that travellers from further afield – Spain, the US and the UK – will also show as flights pick up. Locals are discovering us too, as we see daytrippers from Bergamo and Milan. We get lots of Swiss people from Canton Ticino and Zürich, who reach us by car; we believe they'll be coming back as they love the mix here.
What kind of pieces are selling well at the moment?
With people working from home, there's a strong demand for informal clothes. Long-sleeved Zanone polos made with lightweight IceCotton in white, grey and dark green are doing well, as are models in jersey from Aspesi and Massimo Piombo. We have boxy workwear jackets from French label Bleu de Paname in pink and royal blue – perfect for taking a walk. Demand for summery Caruso suits, formal Salvatore Piccolo shirts and jackets from The Gigi, with the label's deconstructed tailoring, will pick up later as people get back into the office routine.
agiemme.com
---
23
brazil
The new wave of Rio designers
New kids on the block
By Lucinda Elliott
Rio de Janeiro is a city by a beach, not a beach town. So although its fashion culture is centred on sunbathing and surfing, what Cariocas wear must shift from shoreline to dinnertime. Brazil-made garments have traditionally used kitsch motifs and been printed on poorer-quality fabrics to keep costs down and appeal to a mass market. More sophisticated looks tend to be imported, making them unaffordable for most. But a set of young Rio brands is filling the gap between these two poles and championing high-quality local manufacturing in the process.
Women's swimwear brand Haight was one of the first on the scene. Marcella Franklin, who launched the label in 2015, created a minimalistic line using materials such as crêpe and knitted blends. Leatherwear brand Pinton also keeps things low-key; designer Carolina Pinton founded the line of geometric handbags, made from locally sourced leather, in 2018. Handred, meanwhile, creates unisex garments for the hot, humid weather. Its first collection was designed for men but the loose-fitting pieces appealed to women too. "I adjusted the sizes and came up with a large number grid," says creative director André Namitala. Not all these young brands are understated, mind you. Sometimes you need that carnival flair: enter Ori, a menswear brand that launched last December, with shirts inspired by Rio's tropical fauna.
What unites this new wave of Rio designers is a determination to produce in Brazil. Namitala says that he's surprised at how undervalued the fashion sector is here. "Clothing manufacturing is the country's second-biggest industry when it comes to employment," he says. "I love being around the seamstresses. We create, produce and sell together and that's what sets us apart."
---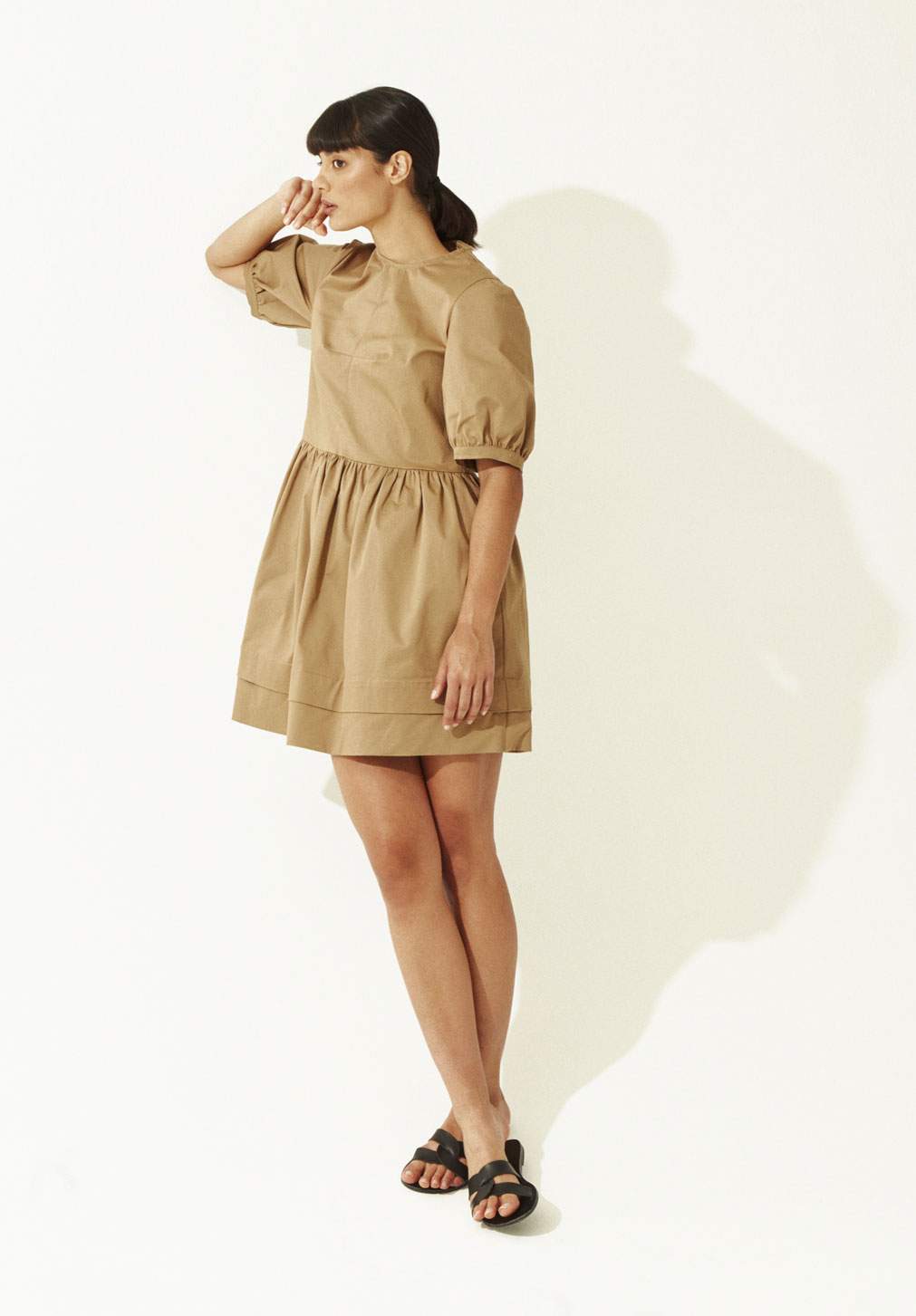 24
UK
&Daughter
Dress to impress
Launched in March, London label &Daughter's collection of day dresses is the brand's first expansion beyond knitwear. Some styles immediately
sold out, even during lockdown.
and-daughter.com
---
25
italy/colombia
Colville

X

Wayuu
In the bag
Milan-based womenswear brand Colville makes its bags in partnership with the Wayuu tribe, a group of indigenous Colombians who live at the country's northern edge. "The item kind of developed by chance," says Colville co-founder Molly Molloy, describing how she found out about the tribe's craftsmanship when, two years ago, she purchased a bag from a woman on a Mexican beach. The bags are released in small runs of about 50 pieces, each one handwoven using Colombian cotton before being shipped to factories in northern Italy, where they're furnished with Italian-leather handles. 
colvilleofficial.com
---
26
global
Shoes
Best foot forward
Look sharp from top to toe this summer with our round-up of the finest trainers, slip-ons and sandals around.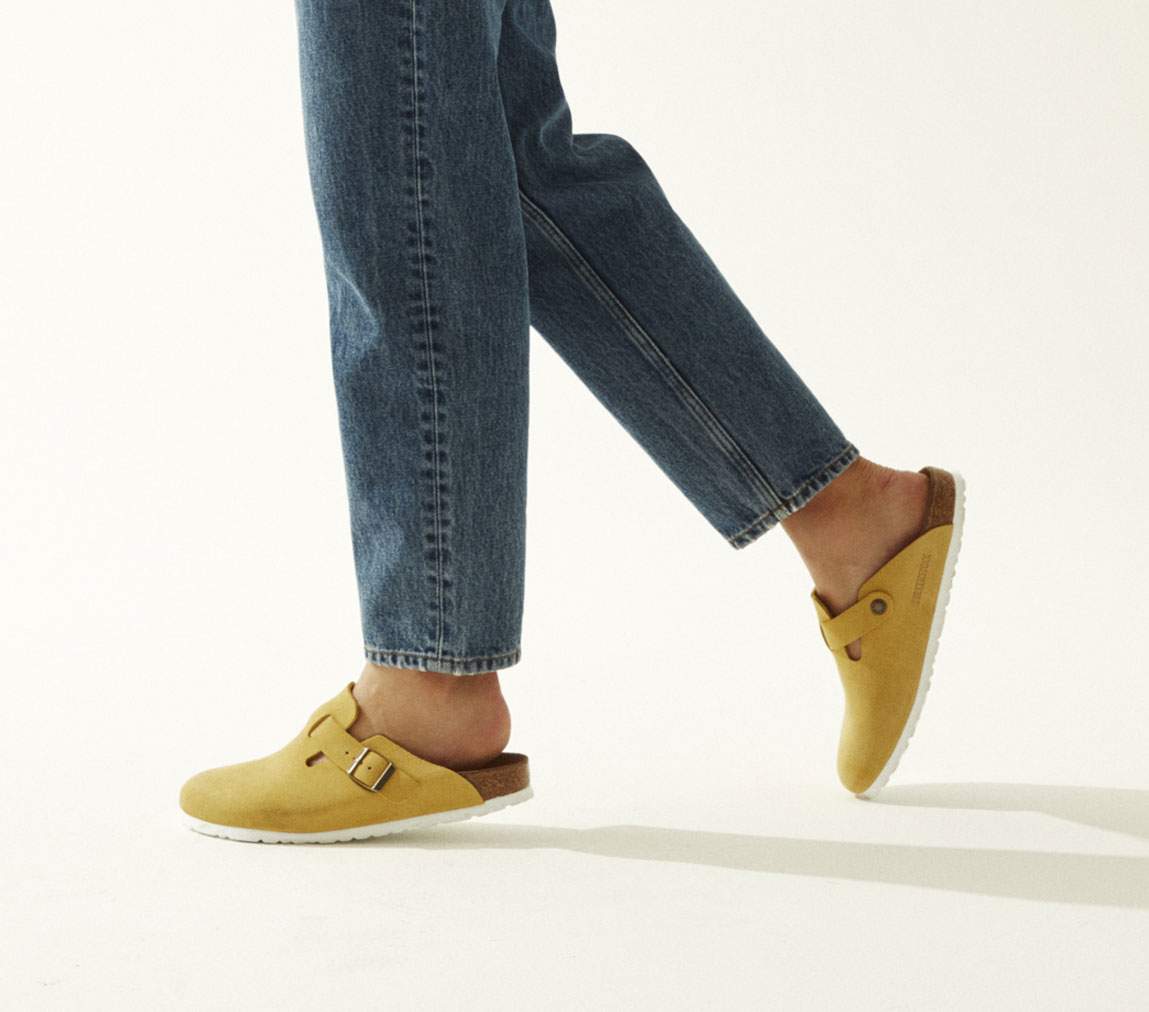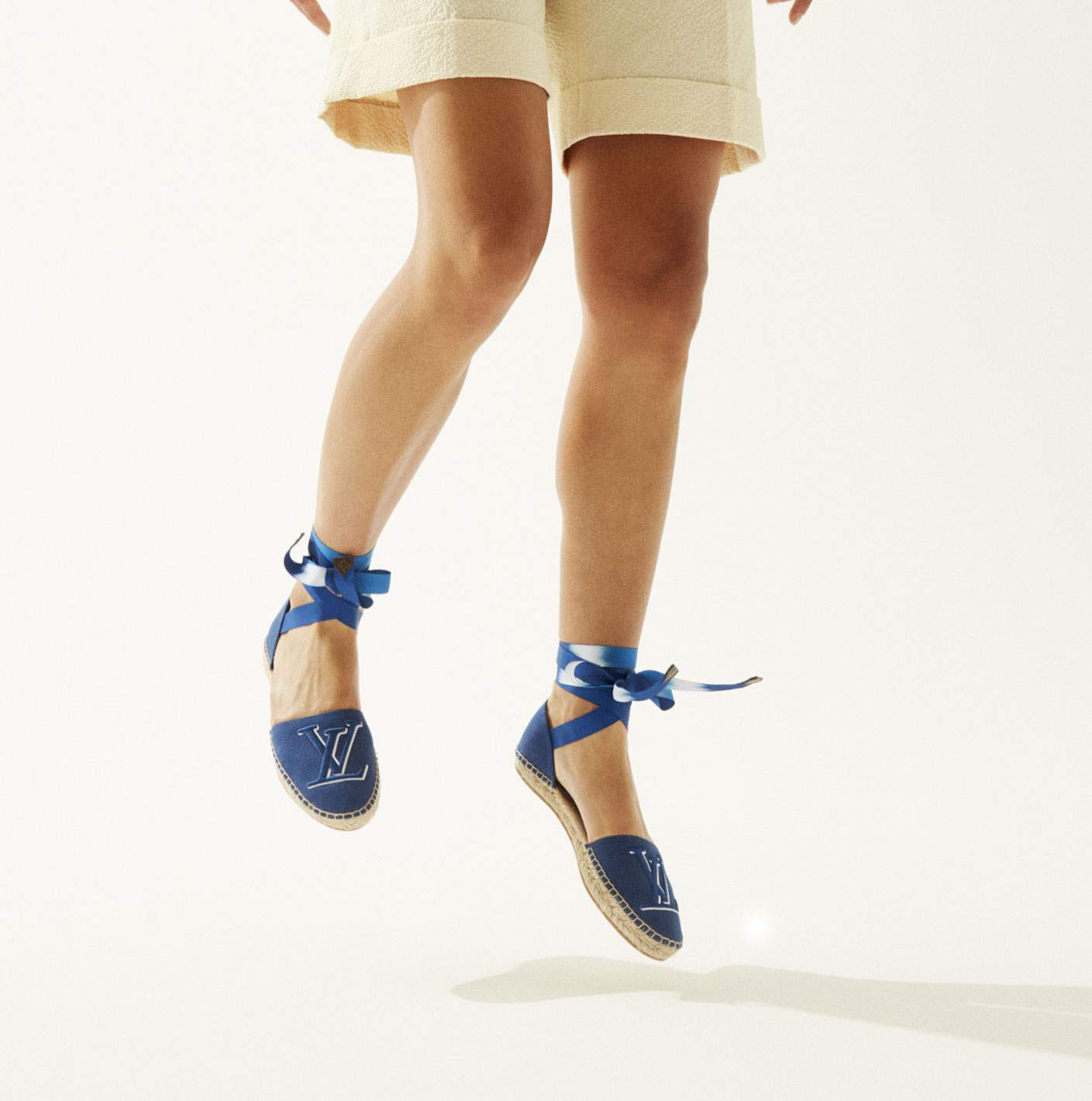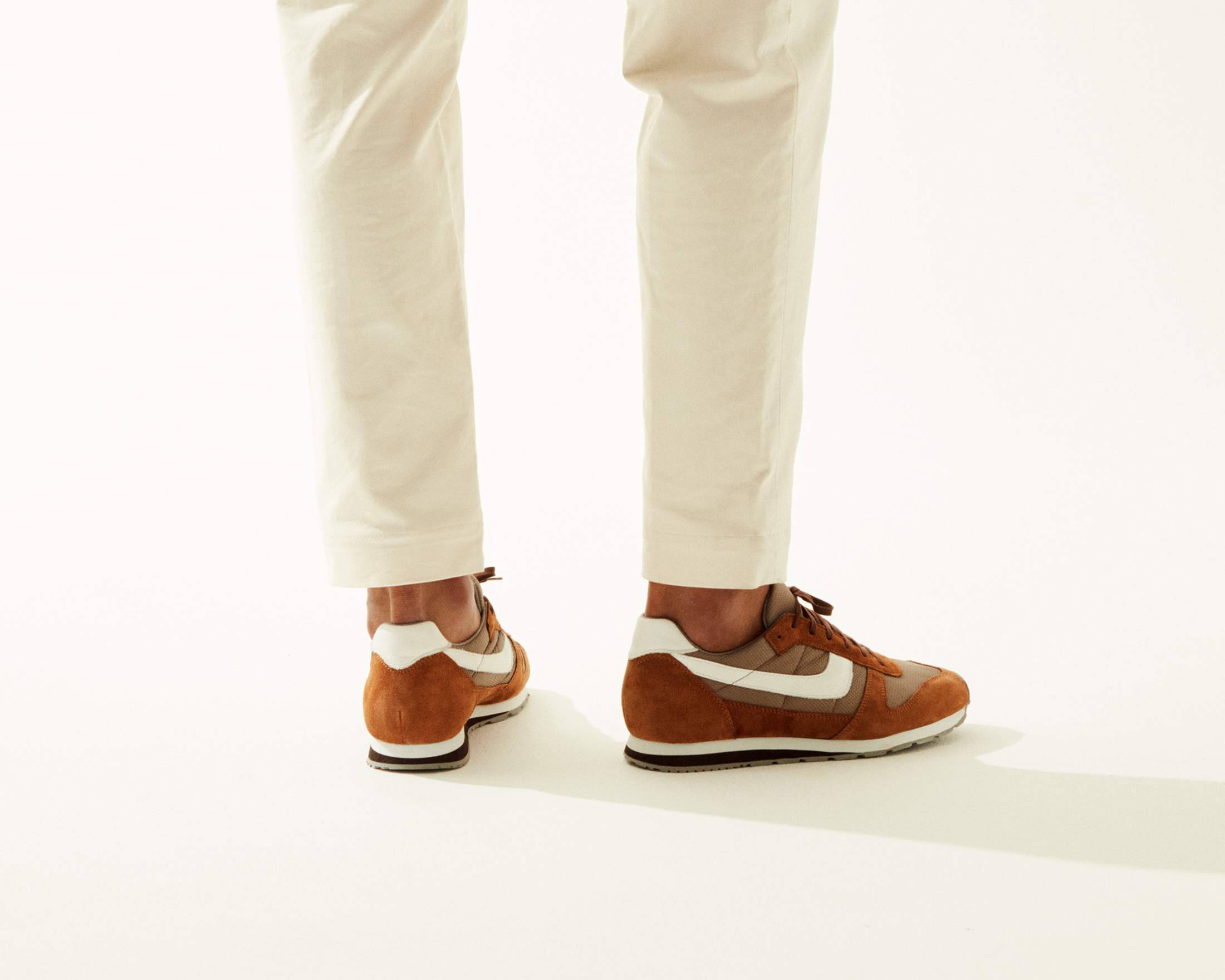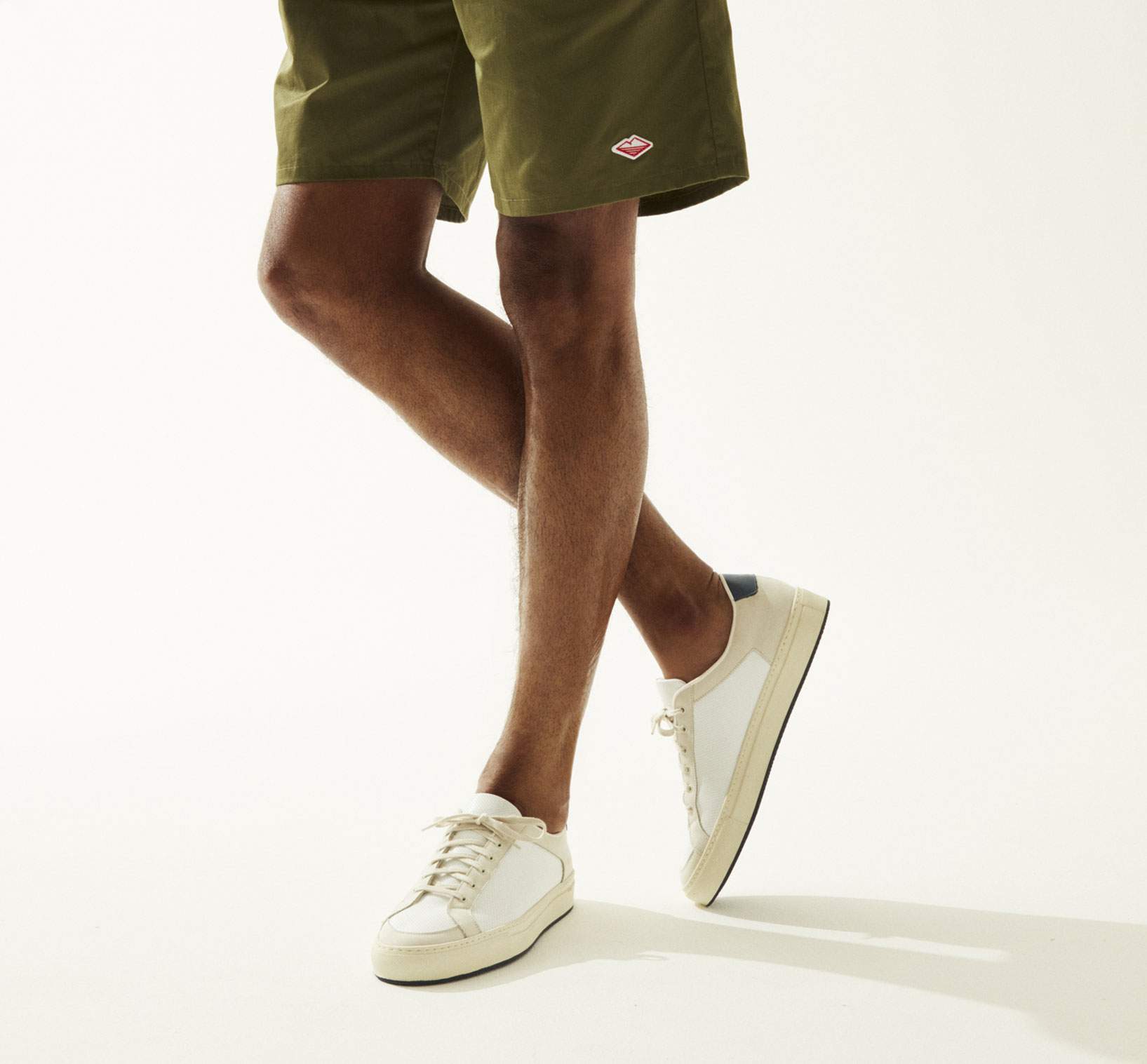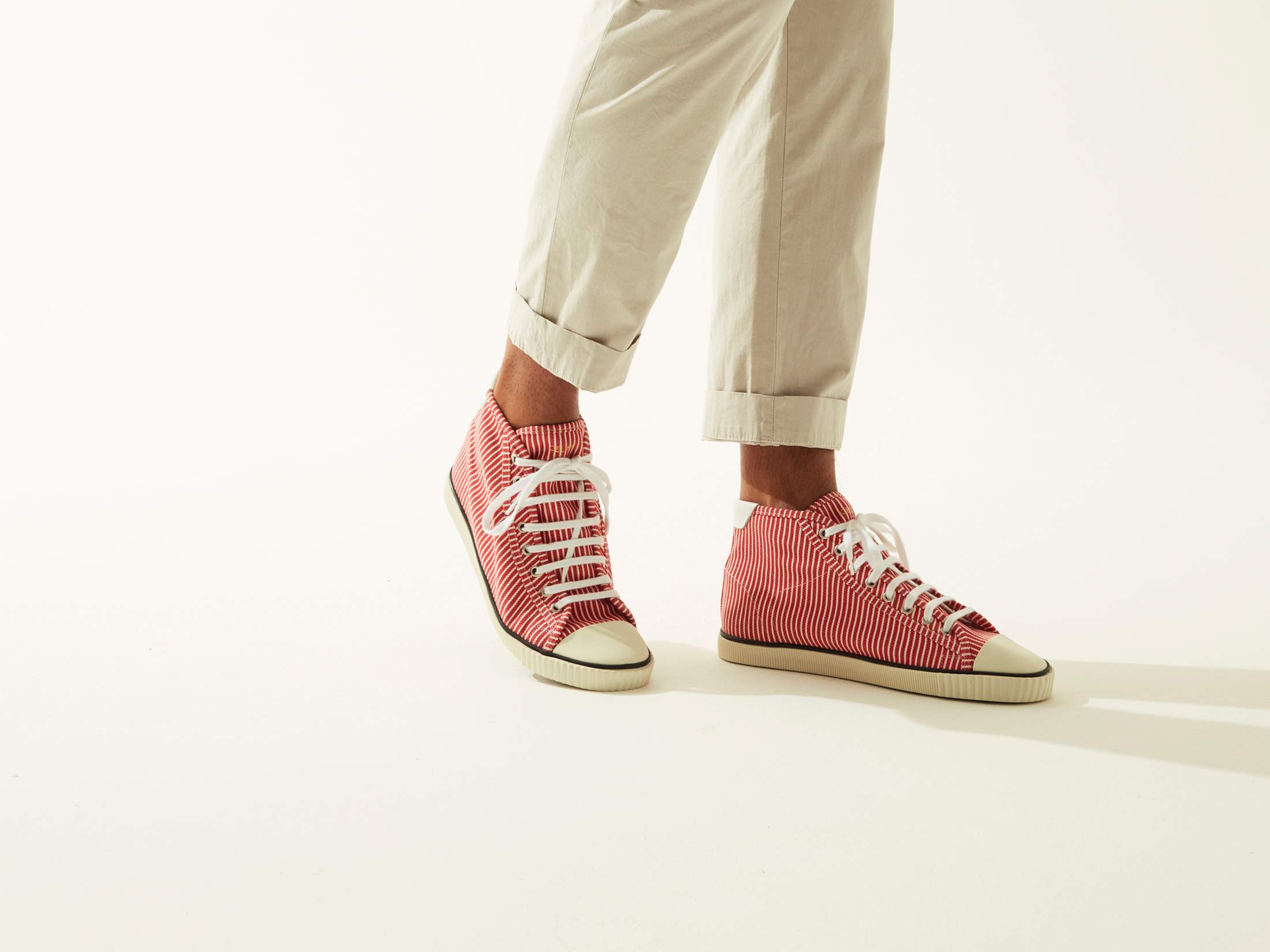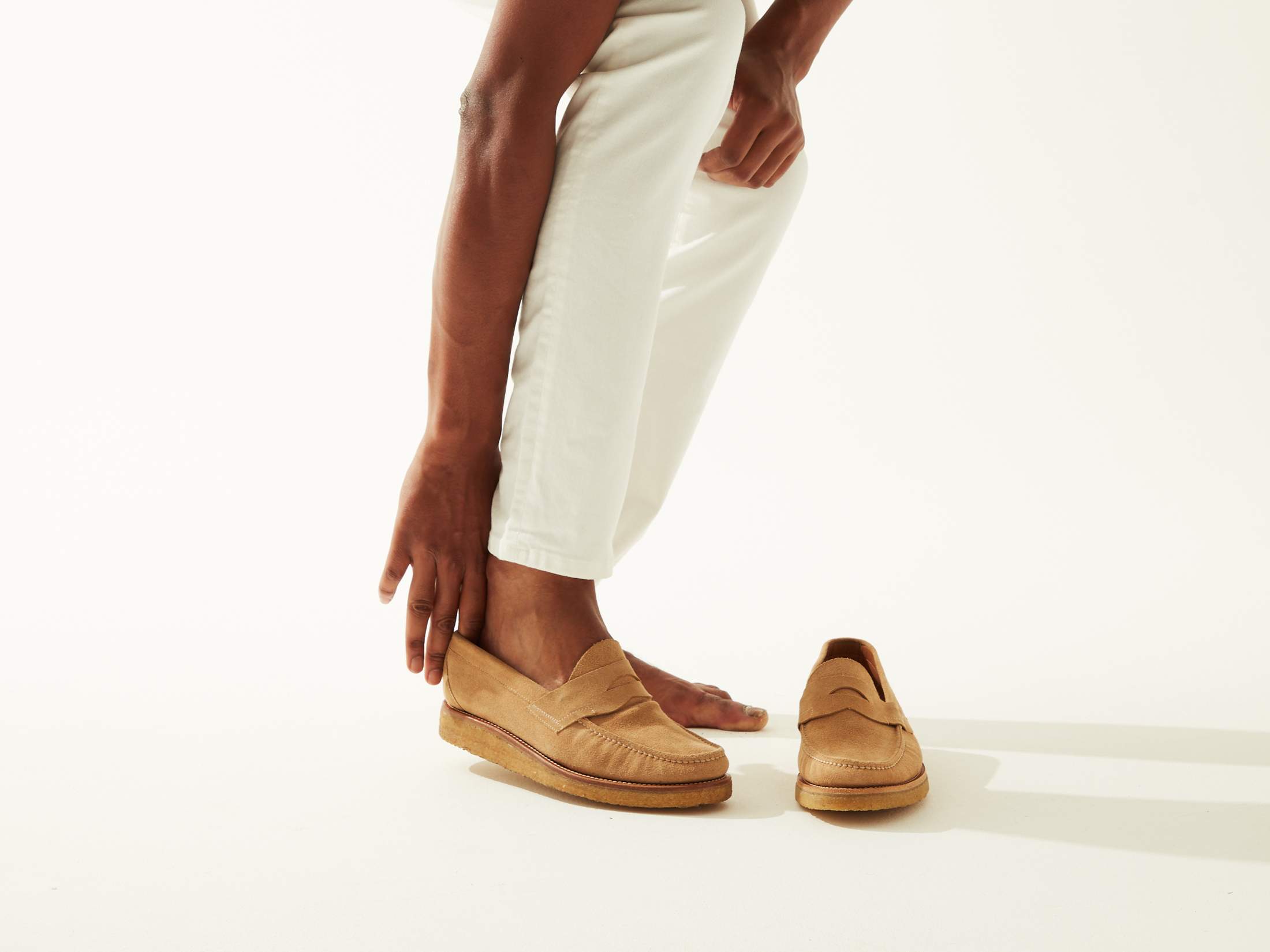 Photography:Trisha Ward, Luigi Fiano, Rebecca Stumpf, Kohei Take, Véronique Hoegger, Sayumi Kondo, Rodrigo Cardoso. Images: Yves Bachmann. Styling: Kyoko Tamoto. Hair & Makeup: Sam Basham. Models:  Lais Botelho, Tidiou M'Baye