The sun on your back and the slower pace of life is often best accompanied by the strains of summer tunes. But how to find them? Radio can take us to atmospheric destinations and introduce you to unique soundscapes – and DJs are your guides. We meet the people behind the voices on five of the most vibrant stations on the Mediterranean.
1
Tito Fuster and Carlos Bonet
BN Mallorca
Listeners: 45,000 a month (and growing)
Reach: 106.5 FM in Mallorca and global via app BNMallorca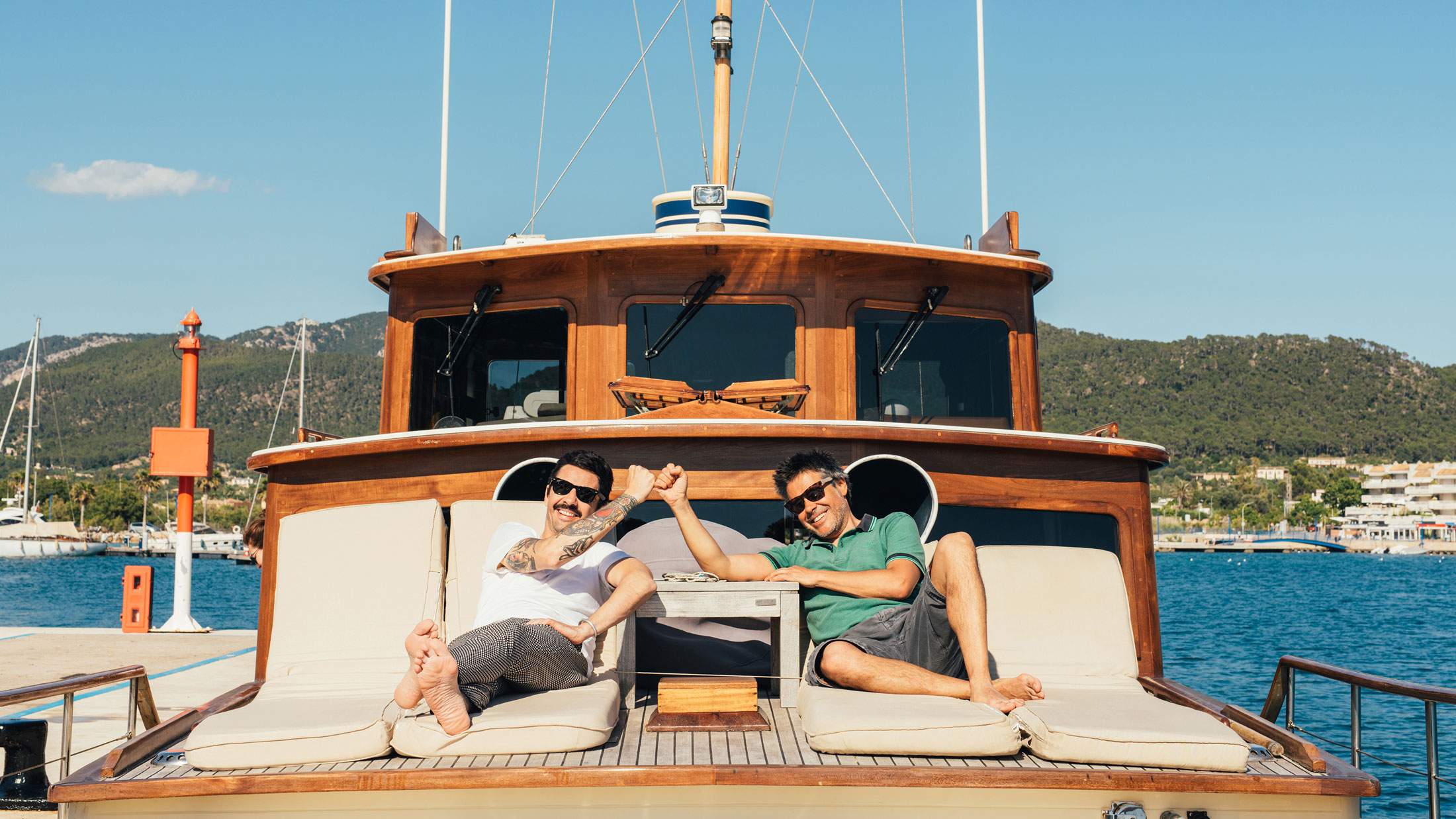 It's late afternoon, the Balearic sky is still bright, the breeze soft and minuscule ripples are rolling across the waters of Port d'Andratx on Mallorca's western peninsula. A motley crew of music-lovers is preparing to cast off from the placid harbour in Mallorca to live-stream an end-of-day set from a small boat.
Co-captains Tito Fuster and Carlos Bonet (both pictured, Bonet on left) have been charting their own course since founding radio station BN Mallorca a decade ago. "We want to reach more people on the mainland and beyond," says Fuster."We're experimenting with new formats, including sunset sessions on our website."
As live performances have been limited recently, their mission to support up-and-coming musicians feels more urgent than ever. "From the moment we founded the station, we wanted to be different," says Fuster. "The idea was to educate people on the island by bringing the world of global music to local airwaves." Now they broadcast to a 45,000-strong monthly audience that includes a global legion of listeners tuning in via a recently released phone app. Not bad for a self-financed station built around a philosophy of not repeating songs more than once a week, creating genre-focused shows, and peppering it all with plenty of cercanía (Spanish for familiarity). An astute understanding of their listeners' lives is reflected in programming. "Not repeating songs is our way of saying, 'we understand the different moments in our listeners' days'," says Fuster. "The soundtrack we provide has to change with them."
Mallorca has long been a hallowed ground for tour-weary musicians to grab r&r but it isn't renowned for its homegrown scene. This is something that BN Mallorca has been working to change. "Many of our listeners are diehard music buffs and we build our connection to them by organising concerts," says Fuster. "We throw an anniversary party where a high-profile artist performs – and we invite the locals, of course."
bnmallorca.com
---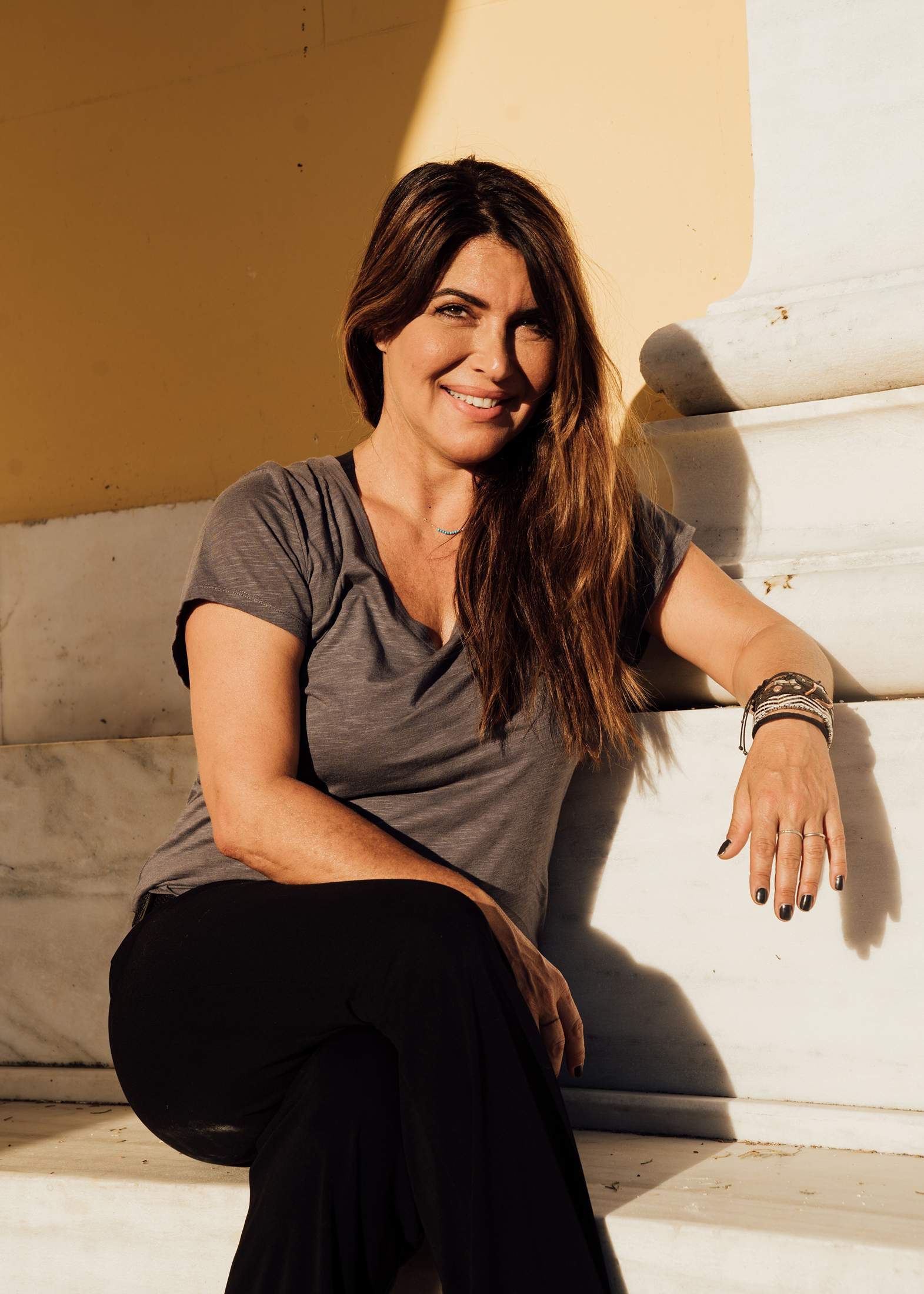 2
Afroditi Simiti
Join Radio and En Lefko
Owned by: Frontstage (En Lefko)
Listeners: 158,000 a day (En Lefko)
If there's one thing that Athens-based Afroditi Simiti has learned over 30 years on the air, it's that ups and downs are easier when you do what you love. "I got my first job in radio when I was 18," she says. "It was so natural because, growing up, radio was a constant companion." When editorial teams were being slashed during Greece's economic downturn, Simiti set up her own digital station, Join Radio.
Her self-funded project quickly found a dedicated following. "I've worked in FM for most of my career but there's something about the intimacy you develop with listeners over web radio," she says. "It's a smaller community so people interact more; they're open to new sounds and experimentation."
Last year Simiti also started hosting her own show on En Lefko 87.7, one of the city's most popular stations, whose well-tuned repertoire alternates between electronica, funk and neo-soul. "We're not afraid to play a few oldies too," says Simiti. En Lefko, born 20 years ago, is known for hosting events in the city, from annual festivals to sailing parties. The station also interviews international artists who come to perform in Greece but Simiti believes that there's much to be said about domestic acts too. "The independent music scene in Greece has really boomed over the past three years: new bands, festivals, live concerts in amazing venues," she says.
This summer will be different but Simiti remains optimistic. "It's still going to be a kalokairaki [summer]," she says. For her own holiday, Simiti always goes to Chania in Crete – but she is hoping that her shows will help to bring the holiday spirit back to the capital. "Just like the clothes we wear, the music I play is lighter during this season," she says. "I want to make you feel like you're on holiday, barefoot, smelling like sunscreen – even in the city." 
joinradio.gr; enlefko.fm
---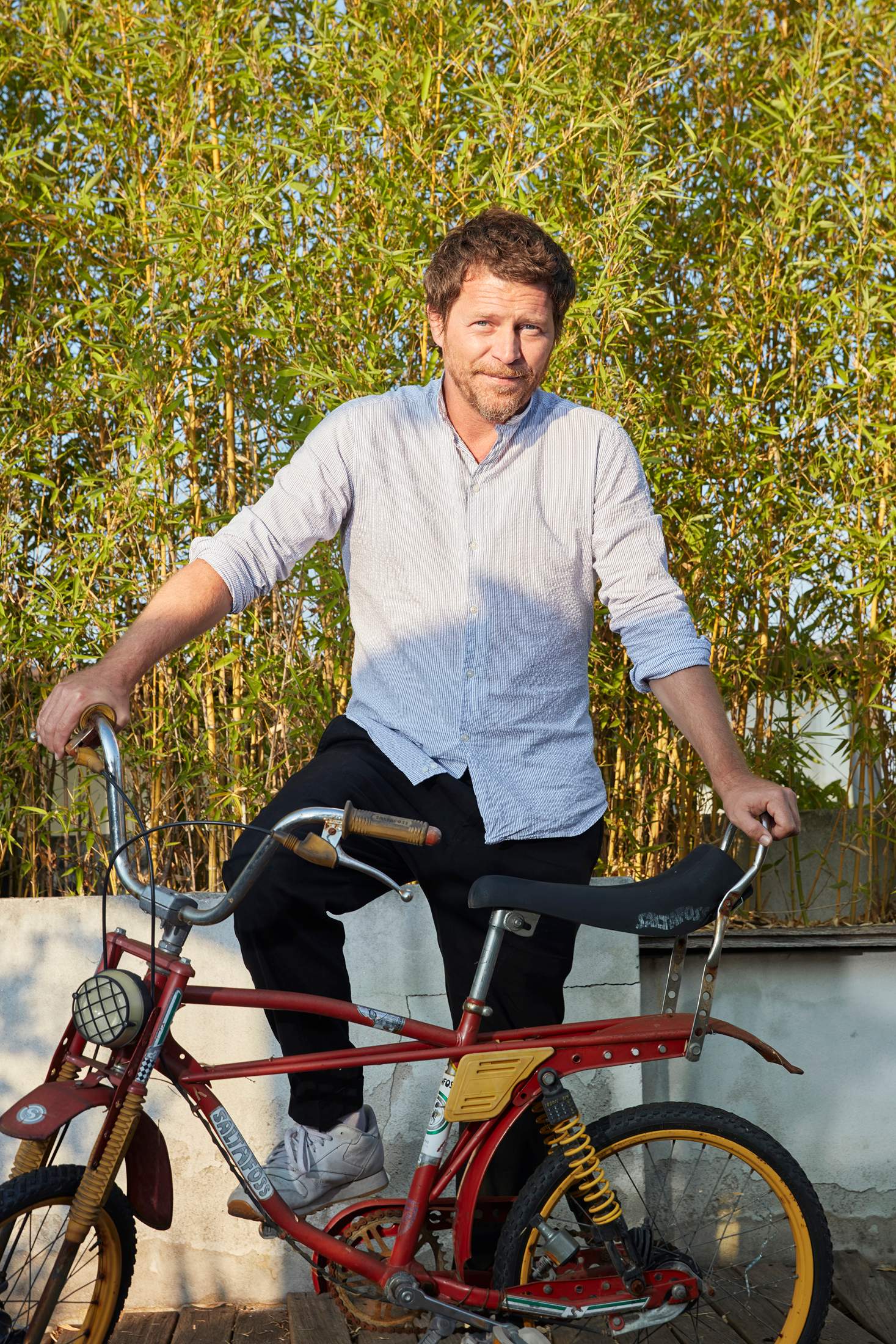 3
Marco Maccarini
Radio Italia
Listeners: 5.3 million a day
Reach: Nationwide and global via app iRadioItalia
Marco Maccarini began hosting a slot on Radio Italia three years ago but this veteran of summer entertainment began his career in his early twenties as a presenter of Italian mtv's live music-request show TRL, as well as the channel's breezy MTV on the Beach. Later he presented Italy's Festivalbar, a televised live music festival featuring the season's top hits. He has had a sunny disposition since he was a child. "Growing up I always wondered why I was among the few who tried to look at the world in a more joyous way – searching for beautiful things," he says.
He brings that indefatigable optimism to Radio Italia's afternoon show, where he and co-host Marina Minetti lightheartedly discuss the day's society news between Radio Italia's trademark Italian easy-listening tracks, from 1960s singer-songwriter classics to contemporary pop. "The tone of your voice is really important: sometimes it matters even more than the content," he says.
Founded in 1982 by musician Mario Volanti, Radio Italia was born to support the country's music at a time when foreign songs were in the ascendancy. It's now the nation's third-most popular station, proof that Italians haven't lost their love for homegrown hits. That's often true of the tormentone (summer hit): "I love the tormentone; it's a song that belongs to everyone," he says.
Summer has a special place in Maccarini's heart as well as in his professional life. "Summer is the season par excellence," he says. "It's a wonderful time to be working. My job is already great but doing it in the summer is a joy."
radioitalia.it
---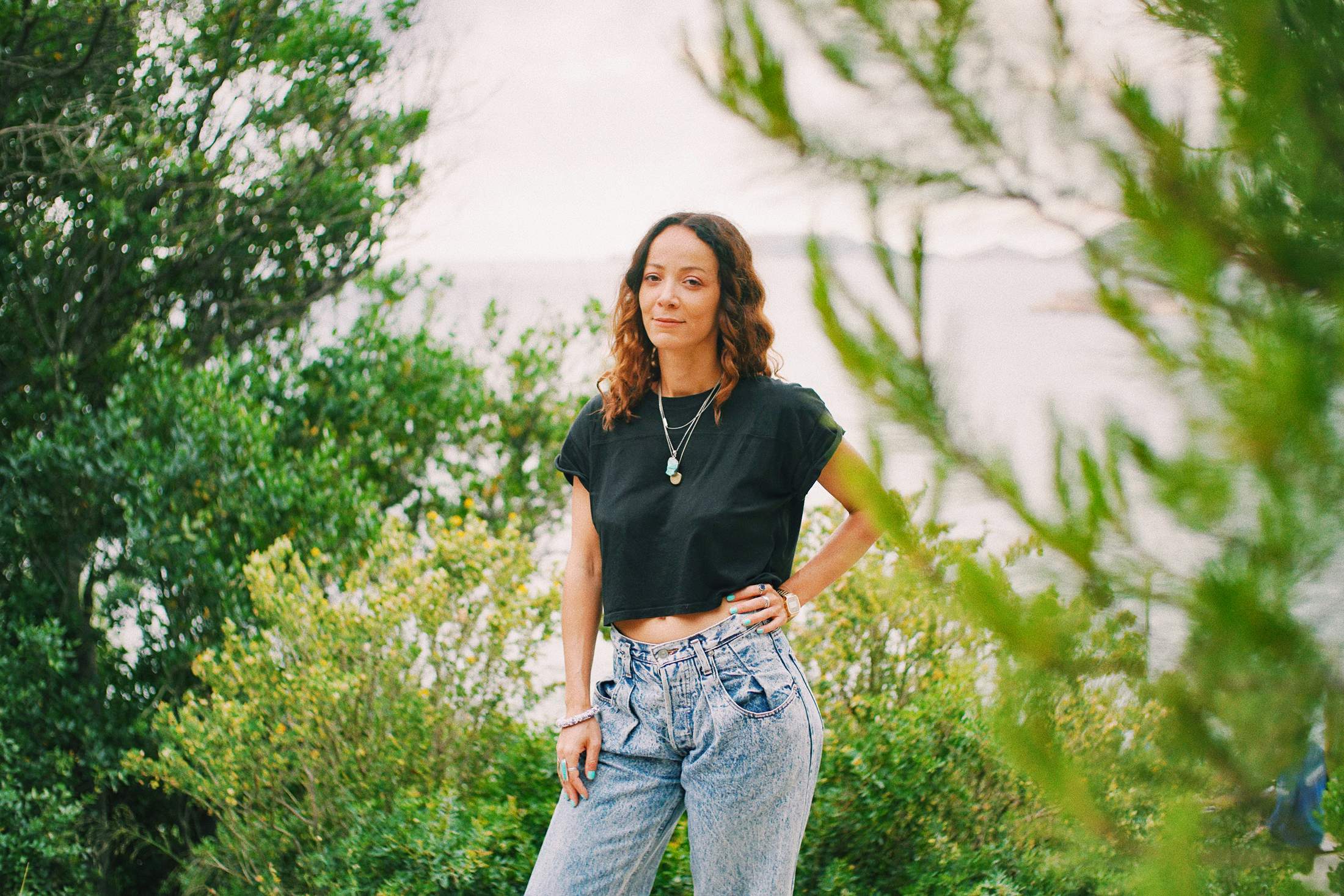 4
Élodie Rama
Radio Grenouille
Owned by: Radio Campus France
Listeners:  128,000 a month in Marseille
When François Mitterrand ended France's state monopoly on radio in 1981, radio libres (independent stations) exploded on FM. Among the thousands of broadcasters to emerge that year was Marseille's Radio Grenouille. Founded by Richard Martin (also director of the city's Théâtre Toursky), the station quickly became a mouthpiece for Marseille's creative community.
"The station has something for everyone," says Élodie Rama, co-host of weekly programme Hangtime. A musician, Rama moved to Marseille from Nantes five years ago. "It's very different to any other city in France – multicultural and very loud," she says. "People shout a lot but they laugh a lot too. It's hard to be bored in Marseille." Rama takes to the airwaves every Tuesday evening alongside the show's creator Mars Blackmon, who has been broadcasting for Radio Grenouille for the past 12 years.
"We tend to play very happy music, especially when the news is all quite grim," says Rama. "But it's mainly about our own tastes and what we are listening to." Their hour-long slot is filled with a mix of new releases from global artists, including bass-maestro Thundercat and r&b outfit Children of Zeus. But they also host homegrown talent, with appearances from the likes of singer La Chica. "My favourite thing about working on the show is helping people discover new music and telling the stories behind the tracks they're hearing," says Rama. "We have a very diverse group of listeners who want to hear the kind of music you don't hear on mainstream stations." 
radiogrenouille.com
---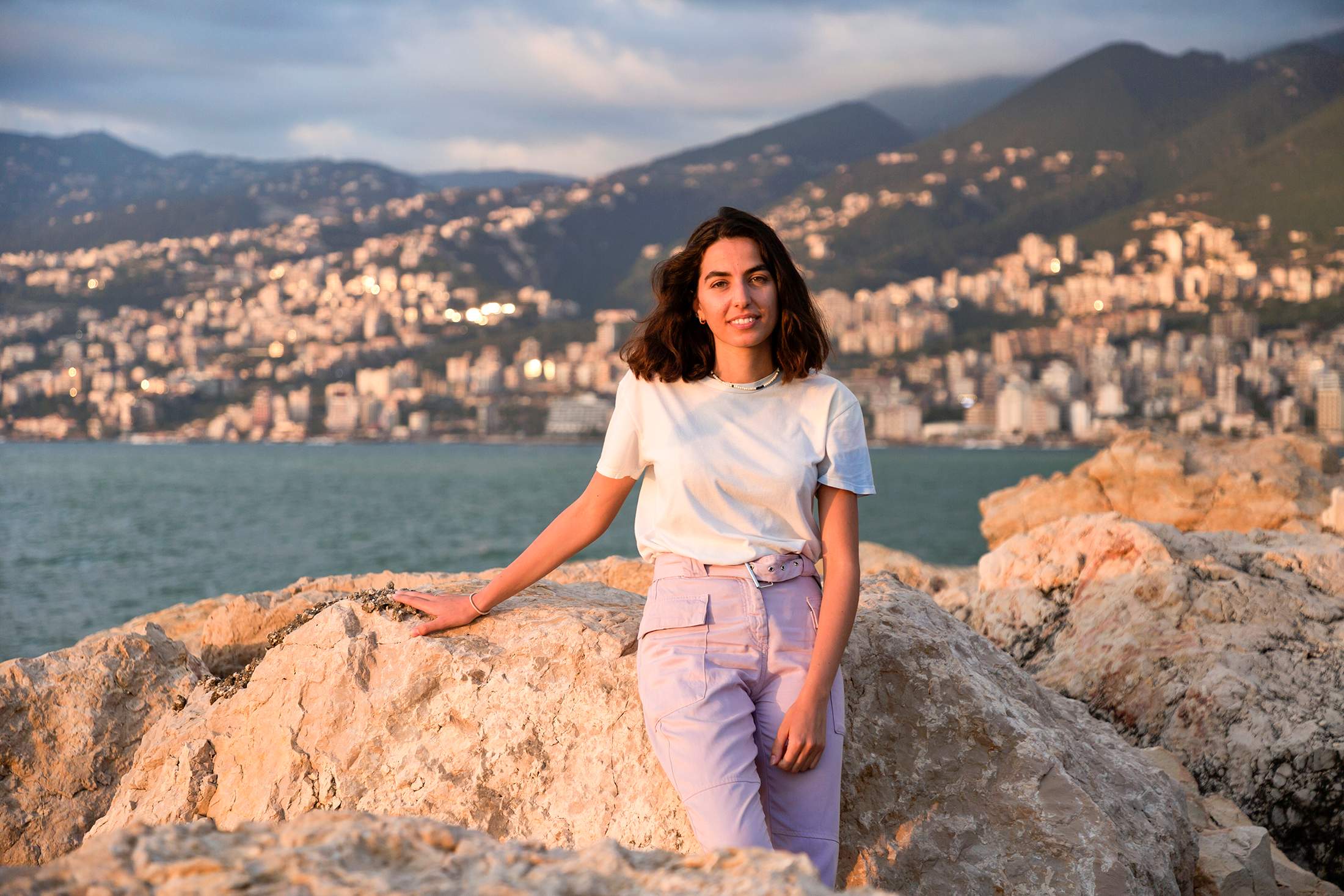 Listeners: 150,000 a month
Top shows: 'Smooth Jazz', 'Soul Sessions', 'La Hora Latina'
Light FM was born in 1989 during Beirut's darkest times, when the city was at the centre of Lebanon's civil war. As radio stations around the city shut down, engineer Raja Mansour became frustrated at the lack of good music on air and set up his own.
Today the station is managed by Mansour's son Karim. The listenership remains as loyal as it was 30 years ago, which can be credited to the many warm voices that accompany the selection of music throughout the day. "Light FM has built a personal relationship with listeners because it has such a human approach," says presenter and content manager Dounia Messihi. "The doors of our studios are always open to listeners who randomly drop by." Messihi was a listener before joining the station three years ago. Today she approves its playlists and broadcasts in French. "I didn't know being a presenter would be so difficult," she says. "I thought I just needed to talk into a mic. I had to work on the little things: the way I ended my sentences, my breathing, the pace of my delivery. I had to learn to be precise in my speech. But there's a magical thing that happens when you're live on air."
Other than a feelgood mix of hits, the station also plays more leftfield music. "We are picky about what we play," says Messihi. "Every song is on air for a reason." But the station's contribution to Beirut's music scene goes beyond broadcasting. The team organises parties and concerts as well as working with the country's biggest festivals and cultural events.  The station has also played a part in supporting the rise of Lebanese electro-pop band Mashrou' Leila. It's this commitment to sunny music that Messihi believes has been the secret to the station's staying power. "Light FM was here during the civil war and it's still here today," she says. "It's evolving and changing as the country changes." 
player.listenlive.co/33251
PHOTOGRAPHY: Ana Lui, Jacob Russell, Sara Magni, Fabrice Ferrando, Marco Arguello