Self-sufficient cities / Kagoshima
Sense of calm
There's something soothing about this city on the Japanese island of Kyushu. So much so that you forget there's a grumbling volcano nearby – or wait, is that your stomach? Fear not: there are oodles of noodles.
If you were to ask 10 people in Kagoshima to name their favourite ramen spot, they would give you 10 different answers. One on most lists is Noriichi, a seemingly unremarkable, decades-old spot in Tenmonkan. The interior is pleasingly simple – a ticket machine, a sink for hand-washing, an iced-water dispenser and a row of red-leatherette chairs at the counter – and the place is full at lunchtime with mostly solo diners. There's no chatting, just slurping and the noise of a television in the background. The ¥450 (€3.50) ramen is perfection: noodles with just enough bite, crunchy bean sprouts and the clearest, cleanest of pork broths.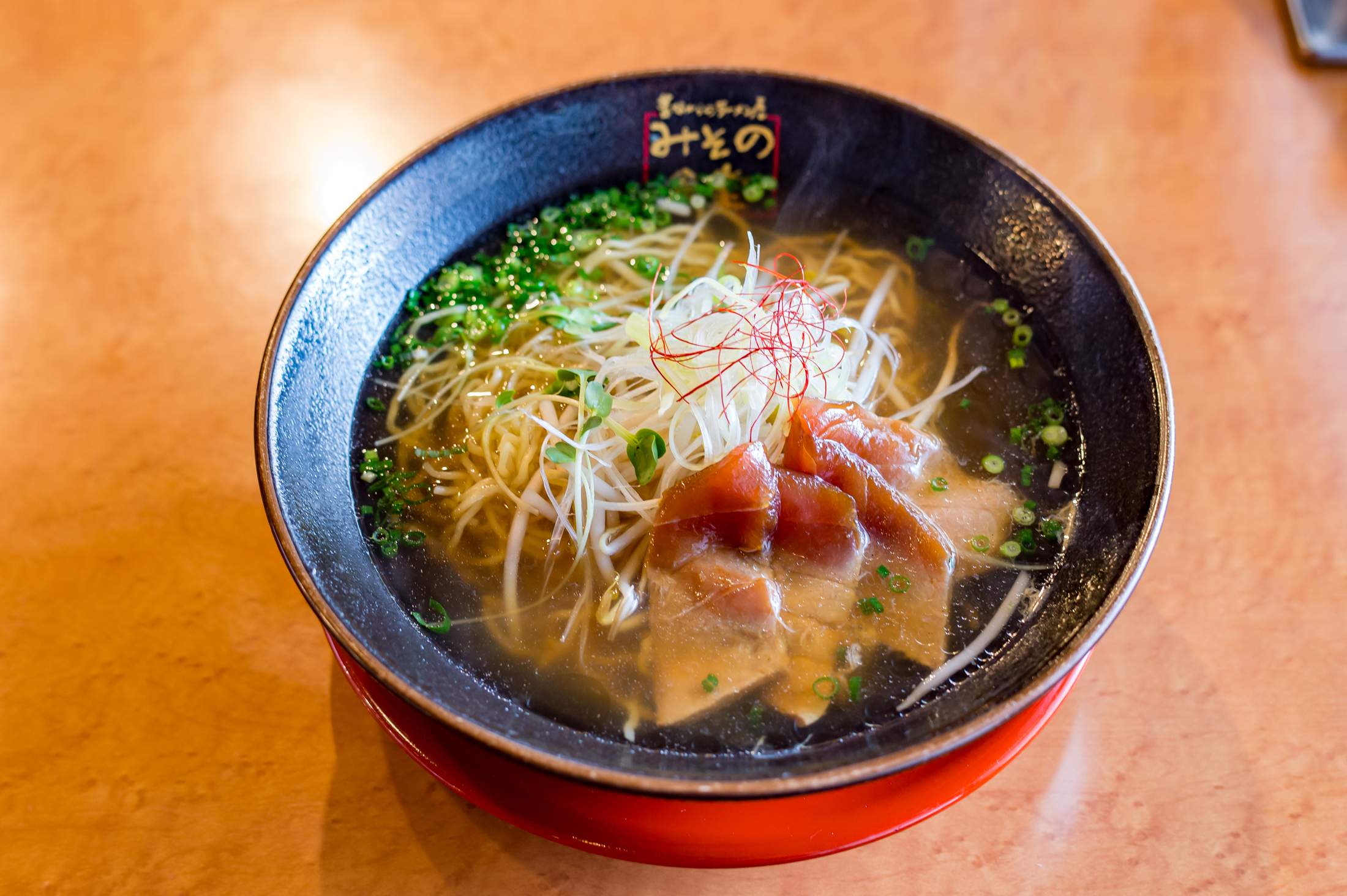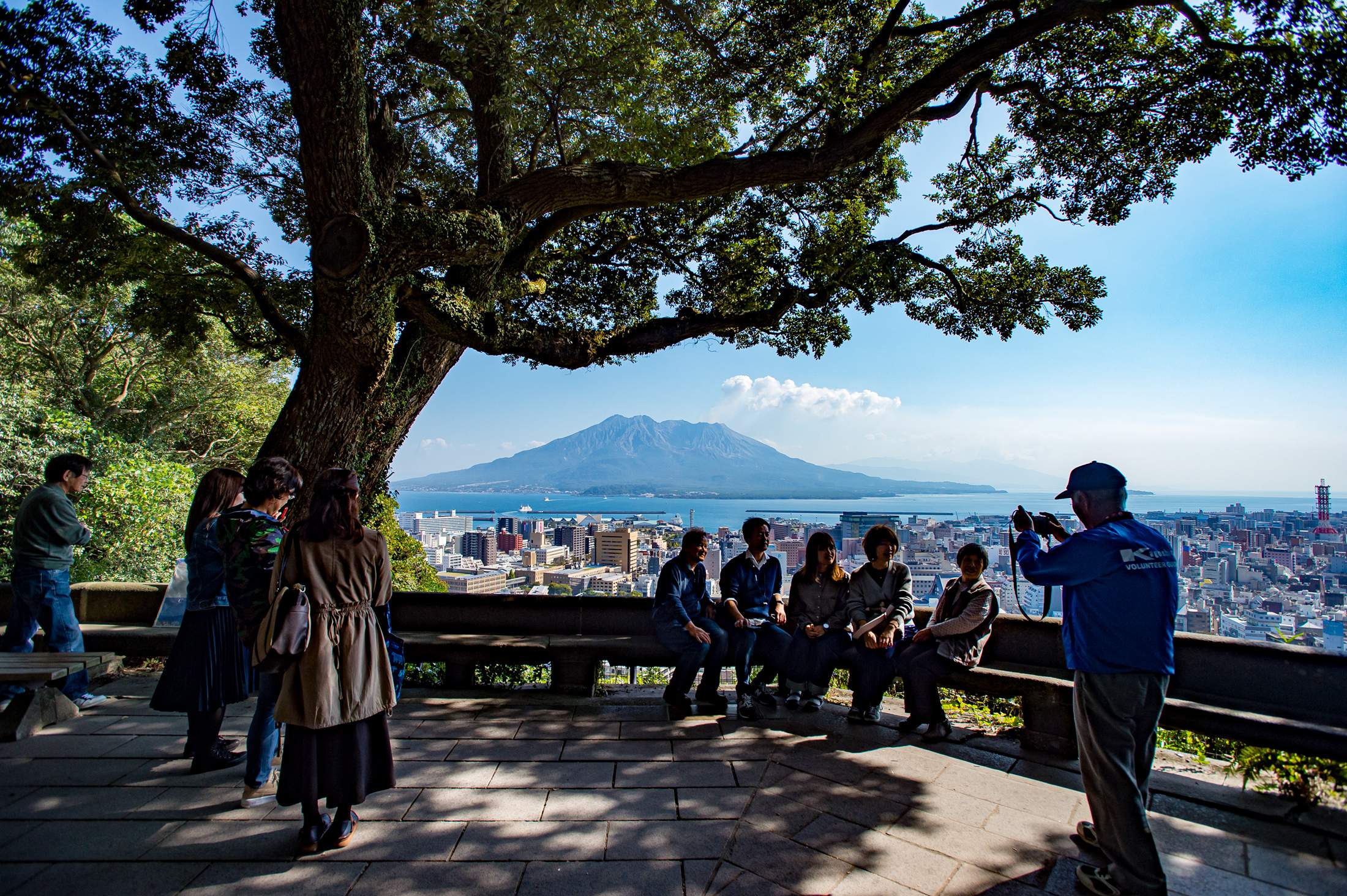 Noriichi is much like the city itself: unpretentious and singular. Distance from the capital (1,000km) has given subtropical Kagoshima a spirit of independence that has shaped it. The area was once known as Satsuma and the word still prefaces regional specialities such as Satsuma-age (a fried fish cake made with tofu). Satsuma samurai and local hero Saigo Takamori was a key figure in the revolt that removed the Shogun and restored Emperor Meiji to the throne in the 19th century. With typical Kagoshima defiance, Saigo – the "Last Samurai" – led an unsuccessful rebellion a few years later.
Perched on the end of the southwestern island of Kyushu, this coastal city of 600,000 has an easy pace of life that most urban Japanese could only dream of. The summers are fiercely hot and the vegetation is lushly exotic; palms proliferate and afternoons are listless. Free-time options, all close to the city, are as diverse as the landscape: kayaking along the coast, walking in thick forests or basking in the volcanic sands of Ibusuki. Ferries go from Kagoshima to more remote islands such as Tanegashima and Yakushima, which is famed for its ancient cedars.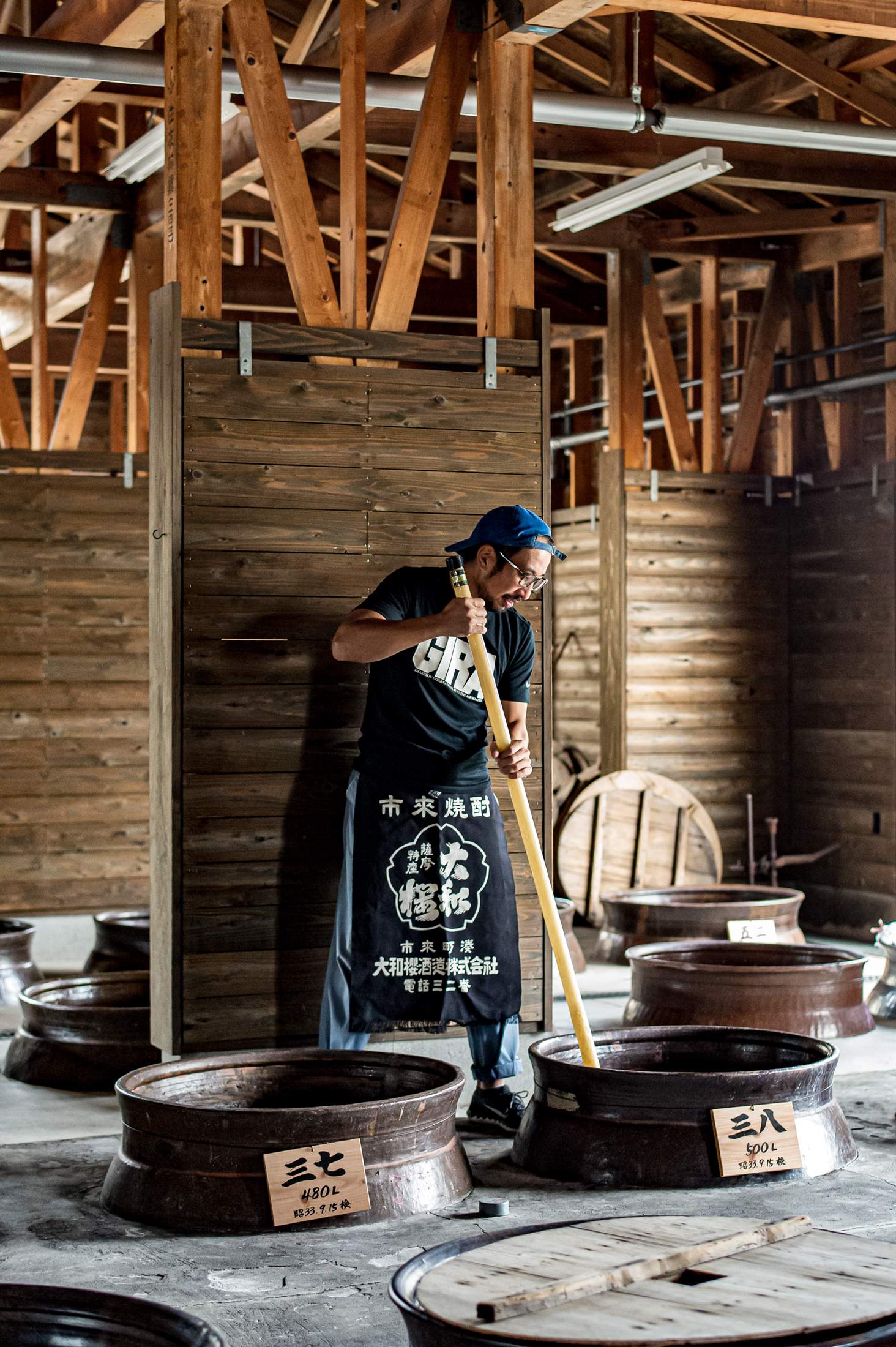 Food is another draw. The soy sauce is a little sweeter here, the shochu less sweet (and made with potatoes). There's a sizeable fish market, with a small row of sushi restaurants for a fresh breakfast. In Tenmonkan, shoppers stop for a piping-hot sweet-bean paste manju (a steamed cake) from Houraku or an extravagant shaved-ice, fruit and condensed-milk concoction from Mujaki. Coffee is everywhere too, with new cafés brushing shoulders with old timers such as Blue Light, which has been offering café au lait, cinnamon toast and coffee jelly since 1973.
The city's most extraordinary feature is Sakurajima, the verdant, restless volcano that spews ash on a daily basis. Residents sweep up the dust, unconcerned by the brooding  presence on their doorstep.  Trams of varying vintages trundle through the city; there are bikes for hire and the ferry that goes to and from Sakurajima all day. It's a 15-minute ride, enough time for a bowl of onboard noodles. Five minutes from the ferry, there's a hot spring and a view across Kinko Bay to the city and the Kirishima Mountains beyond. You'll want to stay.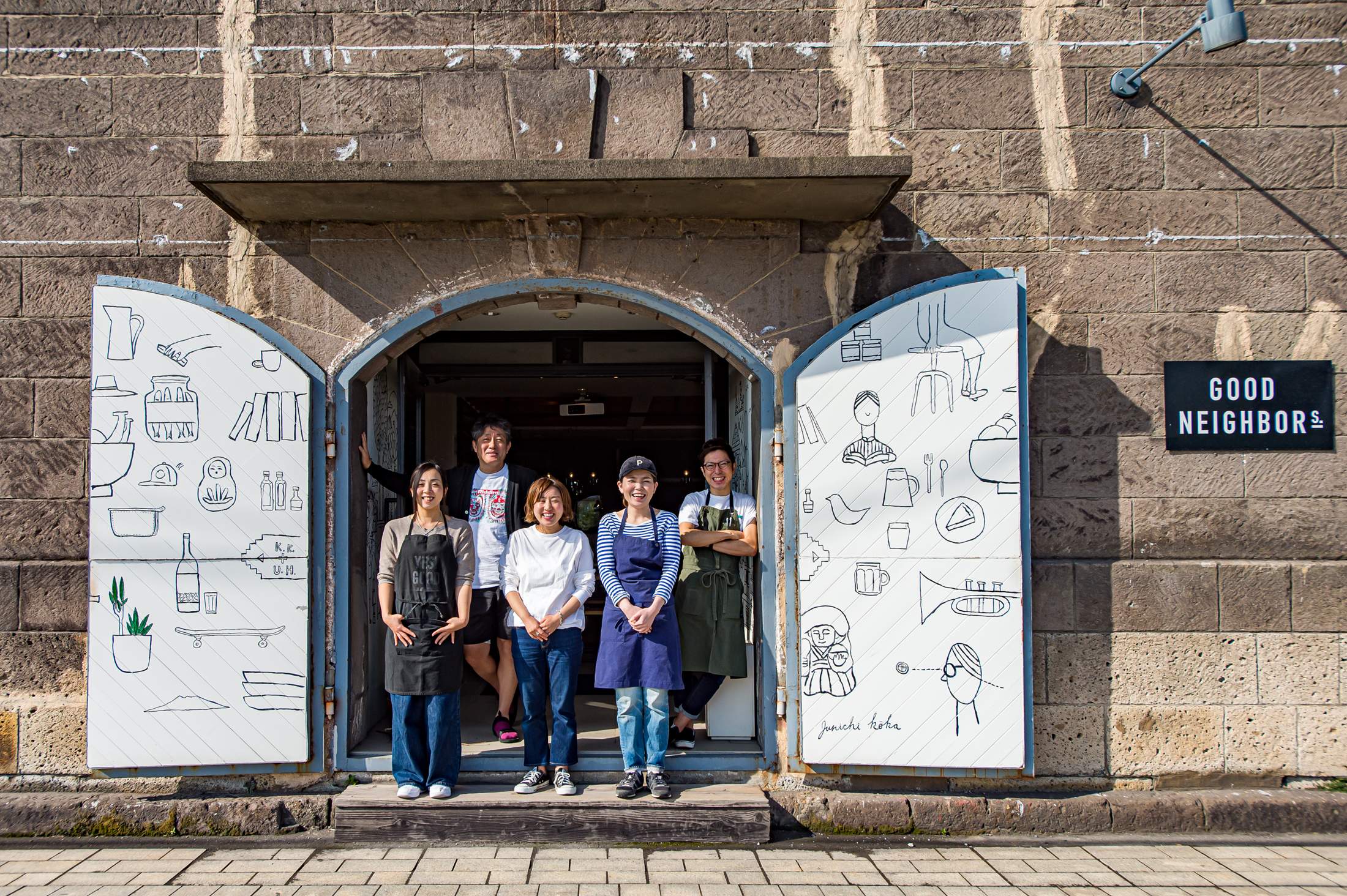 Kagoshima directory
EAT:  Kirihara Jumbo Mochi: Jumbo mochi (a sticky rice cake skewered on bamboo, toasted and slathered in sugary soy sauce) is a classic Kagoshima snack. Get yours from this family-run outfit by Iso Beach, which has been in business since the 19th century.
9679 Yoshino-cho, Kagoshima
DRINK: Susumuya: This green-tea business is run by fourth-generation family owner Kotaro Shinbara. You'll find top-quality leaves from Kagoshima (in natty packaging by local design firm Judd) plus utensils and a café.
susumuya.com
SHOP: Good Neighbors: Drop by this waterfront homeware shop, gallery and restaurant to buy One Kiln ceramics, wooden pieces by Crate and handmade paper from Tesuki – all created in Kagoshima.
good-neighbors.info
SHOP: Araheam: It's worth dropping by this well-designed plant shop, which opened in a former lumber yard in Kanoya in 2011. With a café, a shop selling clothes and ceramics, and a gallery, it describes itself as, "a bit of everything".
araheam.com
visit: Sengan-en: This 17th-century home and Japanese garden once belonged to the Shimadzu family, who ruled over Kagoshima for 700 years. The garden overlooks Kinko Bay towards the active volcano Sakurajima.
senganen.jp
visit: Reimeikan: Museum of local history and culture in the grounds of what was Tsurumaru Castle. Take refreshment at the cafe and shop, which are run by an offshoot of 400-year-old Satsuma kiln Chin Jukan.
chinjukanpottery.com