Hopping on a plane and heading to a sun-soaked island? Even if you're not, it doesn't mean that we can't see out the summer in style. Whether it's Hong Kong's sandy beaches or Toronto's neighbourly porches, there are plenty of places to kick back with your favourite drink and a good book. Plus: the latest who, what, where and – occasionally – why from our correspondents.
Close to home
By Nolan Giles
Flick through a vintage copy of mid-century travel magazine Holiday – appreciating its cool art direction and exotic photography – and you'll realise that its look has hardly dated, which is partly why a chic Parisian art director relaunched the title in 2014. That is, however, until you arrive on a well-rendered advert proclaiming: "Nowhere But New Jersey for a Perfect Vacation." See, in the 1950s, as much as the American reader appreciated the escapism that a glossy Holiday feature on the islands of the South Pacific offered, they were more likely to spend their actual summer holiday on a mid-Atlantic-coast beach.
Well, the short-haul summer holiday is back in 2020. Optimistic sunseekers cooped up for months on end will this year swap airline boarding passes for a car boot full of swimwear and hightail it towards the sun as hastily as four wheels (and local government restrictions) will carry them. In many cases this will not be far at all. And while it might prove bothersome for island-bound Brits used to sunbathing on fairer shores, smart, sunny (or sunny-ish) local destinations have the opportunity to once again sparkle as they did before the jet-setting boom. Goodbye Bora Bora; hello Blackpool.
But there is an opportunity here for smart tourism boards, provided that they're willing to commission quality creative advertising for their home-soil holiday destination. A good marketing campaign can capture a place's virtues and distil them into something truly appealing for those suffering from wanderlust – in the summer of 2020, that's most of us.
As inspiration to town councils, regional governments and even small nations, whose tourism industries have recently felt overlooked, we're serving some wonders from the glory days of advertising. Quality printed posters from yesteryear show the allure that good design can add to a marketing pitch. Who knows? With the right kind of creative team on the case, 2020 could be the year the Jersey Shore glitters with that mid-century sheen again.
Life's a beach
By James Chambers
Hong Kong has a stretch of sand to suit most sun worshippers. Families set up camp at Shek O; at Middle Bay members of the city's gay community strip off on concrete platforms. Meanwhile, buffaloes roam Silvermine Beach and fishermen spread out along Upper Cheung Sha.
Shark nets surround the swimming areas but there hasn't been an attack since the city was handed back to China in 1997 (make of that what you will). In reality these plastic buoys keep flashy yachts at bay, alongside those indulging in water sports; foil boards – half-surfboards with elongated fins attached to electric motors – are the current must-have toys.
The motorised assistance can come in handy. Big Wave Bay is billed as Hong Kong's best natural surf spot but every time I'm there I see bigger tattoos on display than I do waves. These colourful squiggles could belong to tough-looking triads, Yakuza-like gangsters; or they're just a sign of the times. During my last visit the most inked sunbather I spotted was sitting alone, flipping through a printed deck of financial charts.
Hong Kong's 40-odd government-run beaches share similar facilities: barbecue pits; a kiosk selling bottles of beer; lifeguard towers covered in white mosaic tiles. By sundown, most of the crowd will have headed back to town but it wasn't always the way. For a brief spell earlier this decade, an ex-American journalist took over the kiosk at South Bay Beach and turned it into a European-style beach club. With trips to Bali and Ibiza off the cards for the time being, an Asian Café del Mar could perhaps add even more colour to Hong Kong's outdoor entertainment.
Breeze through
By Nic Monisse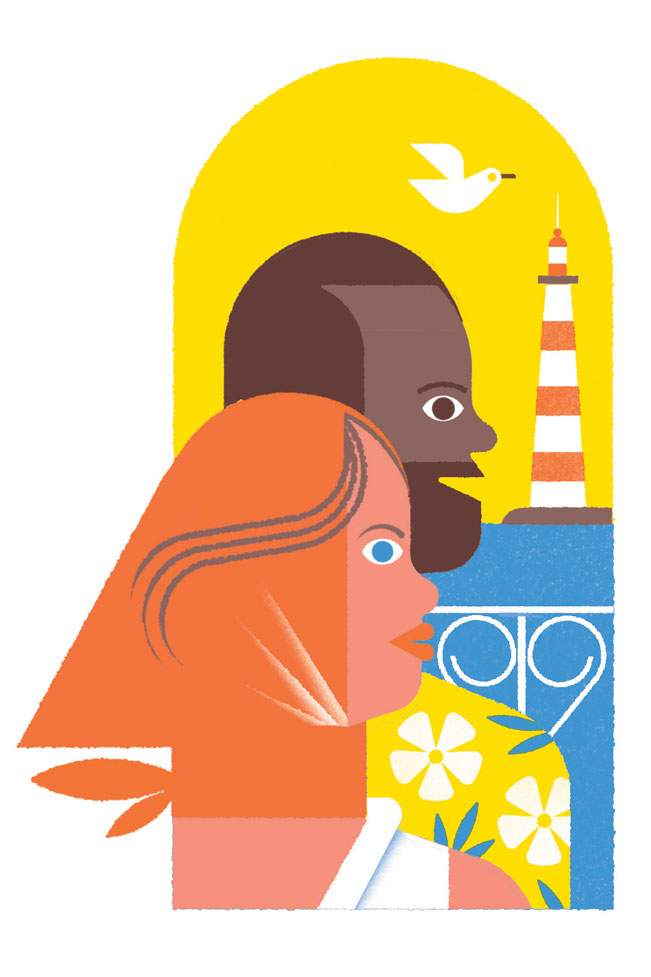 As a cheeky press stunt, an American air-conditioning firm called on a relationship psychologist to provide advice for couples bickering over their thermostat this summer. Their suggestion? Pick a point between your desired temperatures (21c is supposedly the most comfortable). But we'd like to offer another solution: open your windows. There are more than a few breezy locations for beating the heat:
1.
One of our top three is Croatia's Dalmatian coast, cooled by the Adriatic Maestral from midday until sunset. The port city of Korcula's walls are even designed to funnel its pleasing gusts into town.
2.
The white walls of homes on the Greek islands also offer relief from the heat – and so too does the Aegean Etesian. A constant companion on the coast, its name stems from the Greek word for "year" since it offers relief every summer.
3.
And last but not least, there's Fremantle. When you're in town, we suggest booking in with the Fremantle Doctor rather than a psychologist. This sea breeze blows over the Western Australian port city on hot days and really is just what the doctor ordered.
For more on keeping cool without air-con, see our story on the Sunshine Coast.
---
Carry the porch
By Will Kitchens
While modernist residential architecture largely shunned the porch in favour of private backyards, these covered outdoor spaces have remained a staple of Toronto's neighbourhoods. From the wooden balustrades tacked on to the front of Edwardian and Georgian houses to the wrought-iron railings of the homes built by Italian and Portuguese newcomers, porches have long been a treasured piece of the city's streets.
In fact, a hot, sticky summer's day in Toronto is best spent on a porch, ideally with a book in hand when the humidity breaks into a heavy rain. On sunnier days, porches enable impromptu conversations with neighbours. They straddle the public and private realms, interacting with the street and all its sights, smells and sounds.
As the fastest-growing city in the US and Canada, Toronto has been faced with a dilemma in recent years: how can it improve urban density while building more houses? So far the lacklustre answer has mostly consisted of downtown towers with little outdoor space. While more single-family homes aren't the answer either, we should heed the lessons of the porch in our search for new housing models: maintaining connections to the street and having the chance to get to know our neighbours makes for good urban living.
---
Clever clogs
By Will Kitchens
Much like the mullet I have inadvertently been growing in the months since I last visited a barber, my Birkenstock Boston clogs are all business in the front, party in the back. With an exposed heel, I slip into them to putter around the house, into the yard and out with the dog, while their covered toes save me the indignity of wearing flip-flops.
I was sure that the Boston clog had reached peak popularity last summer but I was wrong. Early summer sightings – on the feet of streetwear aficionados sporting tall athletic socks, plus dads with a penchant for Japanese workwear – suggest that it is more popular than ever. What was once reserved for hippies has become a choice of the fashionable set. Even labels such as JW Anderson have dipped their (covered) toes in the water.
And while it's no earth-shattering revelation to say that Birkenstock's clogs are popular, they feel more relevant than ever. The Boston, thankfully, has that covered; my fast-growing mullet does not.
Clean plate club
By Sonia Zhuravlyova
Spare a thought for the besieged bureaucrats at the Department of Motor Vehicles (dmv) in California: not only do they have to process some 250,000 requests for personalised licence plates every year, they also have to vet them for all sorts of naughty euphemisms and provocative profanities that cheeky Californians try to smuggle past them.
dmv policy rules out "any personalised licence-plate configuration that has connotations offensive to good taste and decency". This could be anything with a sexual, racial or profane implication – even if the effect is wholly unpremeditated. According to a recent report by Los Angeles Magazine, DMV has banned words such as "monkey", "muffin", "knackers" and "anaconda", which are all deemed saucy slang terms. Words considered derogatory to the police are also thrown out – you wouldn't see a PiG69 or a hog87 on the state's highways.
California contains a mind-boggling glossary of crude words and references (the state's residents speak at least 220 languages – that's a lot of ways to sneak through a word like "poop" or "willy"). But with a little help from Google Translate and Wikipedia, the dmv's sharp-eyed sentinels prune the innuendoes. It's heartening to know that someone is directing the state's moral compass.
Terminal departure
By Gabriel Leigh
News of the closure of Berlin's beloved Tegel Airport came suddenly and, for the hub that's served the German capital over several eventful decades, it represents something of an anti-climax. After this spring's precipitous drop in air traffic – and as the long-delayed Brandenburg Airport will finally open this autumn – authorities first decided to close its gates from June but then granted a small reprieve. Now scheduled for November, Tegel's closure will mark a sad final departure for this quirky airport.
Tegel's takeoff came in the 1960s and Air France was among the first to move its operations there, using it to fly in its large new Caravelle jets (the older airport, Tempelhof, didn't have long-enough runways). PanAm followed with a direct service to New York. And the hexagonal terminal that would come to define a conveniently placed city hub was added in 1974.
Tegel will be missed but its passenger numbers long exceeded its intended capacity. Many flights had already been shunted over to a series of prefab buildings masquerading as additional terminals. But it was nevertheless one of few major airports left where, from the main terminal, you could get from taxi to aircraft in just a few paces. That terminal was also a piece of architectural heritage and a symbol of jet-age optimism in a city that had been bombed, divided, defeated and had seen its share of political turbulence. Even if it was too small by the end, it worked and it felt right for an idiosyncratic city such as Berlin. Not to mention that it was 20 minutes by car from the city centre.
After nearly nine years of delays and billions of euros in overrun costs, the Brandenburg Airport should open in October. It will be clean and should be efficient, as many of the world's newer terminals are – full of glass and light, with plenty of parking, the kind of sparkling hub a capital city thinks it needs nowadays. The rub? It might be difficult to tell a trip there apart from one to Istanbul or Beijing. Berliners will certainly move on. But most will spare a wistful thought for the departure of one of the world's great old terminals.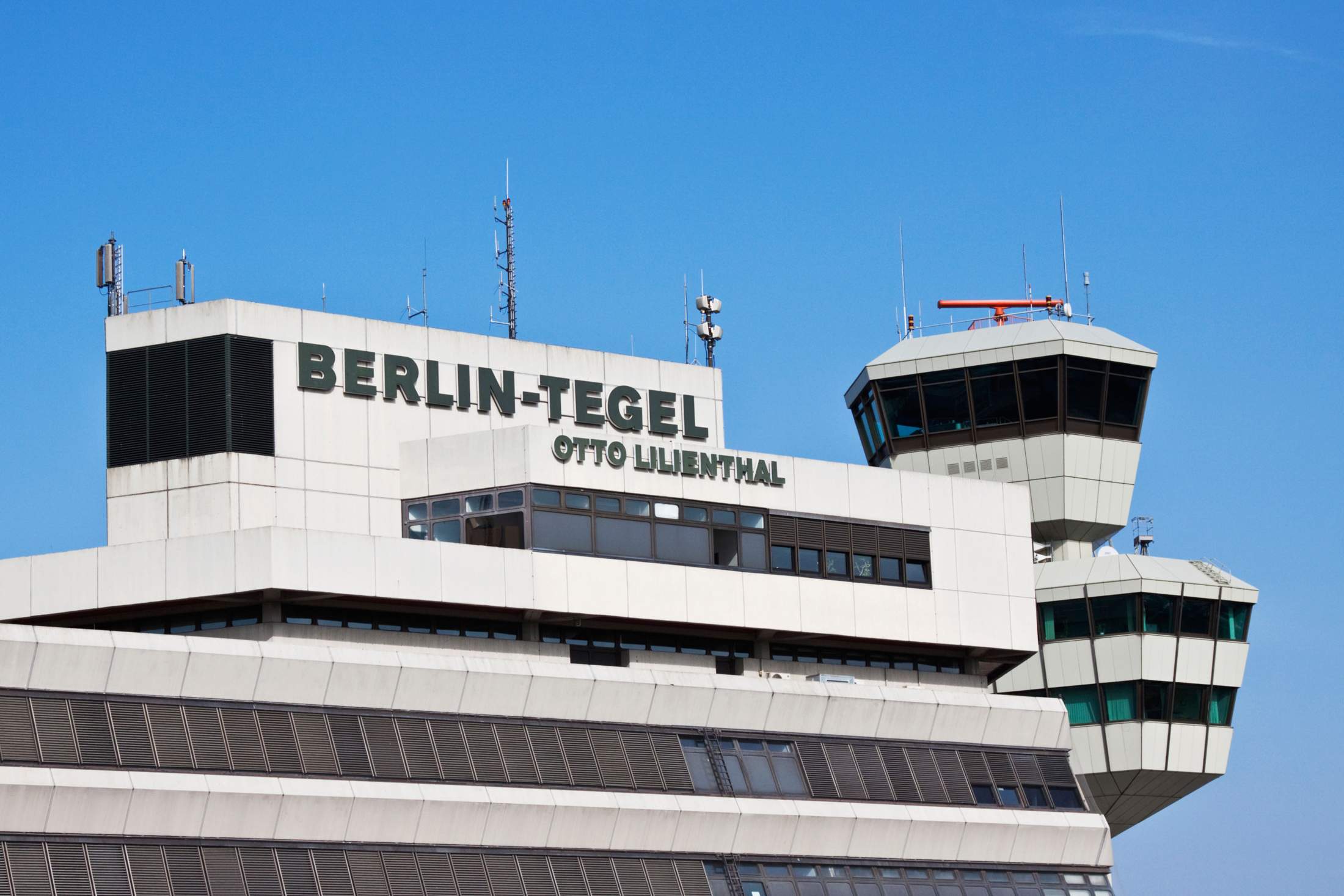 Age before beauty
San Jose's brutalist bank
By Tomos Lewis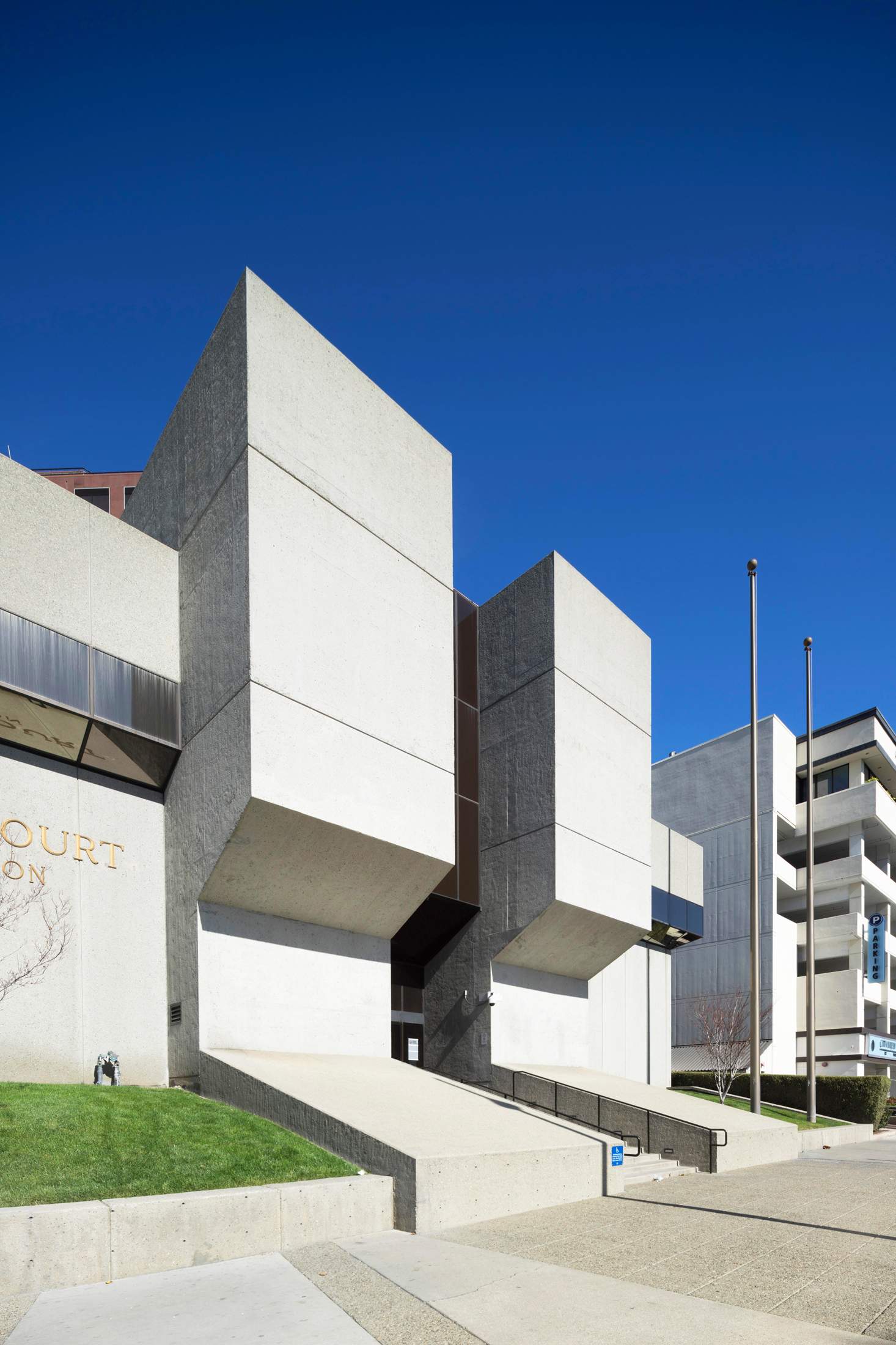 Can a building be historic if people think it's ugly? That was the question posed to readers of The Mercury News, the daily newspaper in San Jose, California. The building in question was San Jose's imposing former Bank of California – the only brutalist architecture in the city, built in 1973. And the answer, of course, is yes.
The bank's designer was César Pelli, the late Argentinian architect renowned for creating some of the world's tallest towers. But in his early work, his preoccupation was with structures short and squat – and the bank is a fine and rare example of that repertoire.
It was slated for demolition to make way for a financial complex when a group of city councillors stepped in to save it, inching it towards historic landmark status to spare it from the bulldozers. Beauty and history, pitted against each other by the city's newspaper, might not always be comfortable bedfellows. But in the case of San Jose's brutalist bank, they seem pretty natural to us.
---
To the letter
Rise of the middle initial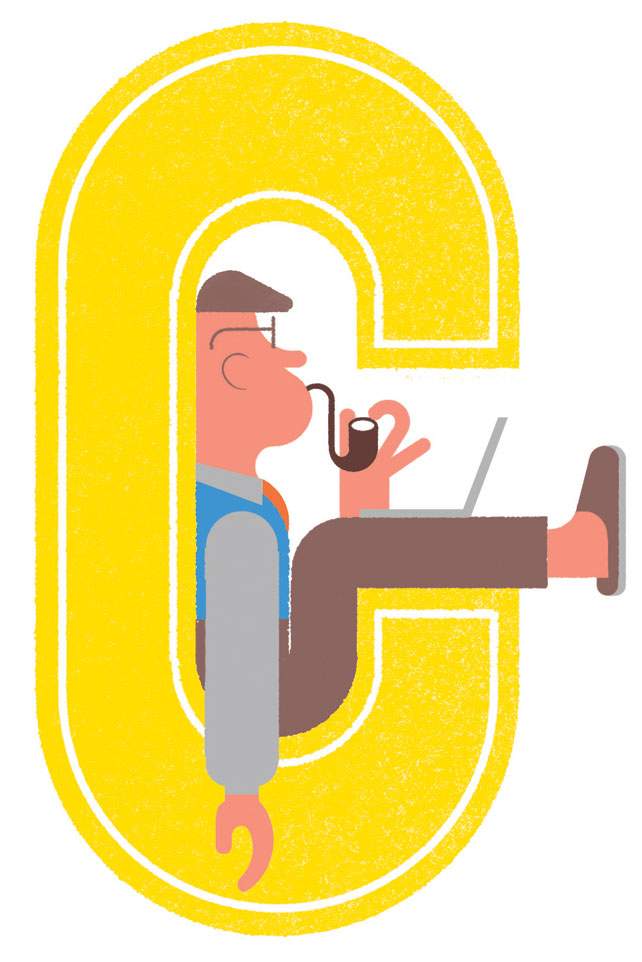 Working on a monocle project about the Nobel memorial prize for economics, I noticed that a preponderance of the 84 winners used a middle initial (writes Genevieve J Bates). These academics didn't need to assume false trappings of gravitas; instead they added the initial to prevent their work being confused with that of others with the same name. But research does show that those using a middle initial are judged to be smarter than those who don't. So as we enter a period where it is said that we will see the return to favour of the expert, perhaps we will see more middle initials appearing on business cards, including those of our leaders. Sure, I wish our leaders were actually smart but even a shift toward the appearance of it would be a sign that clever is cool again.
---
Fresh air
by Louis Harnett O'Meara
Copenhagen Airport is busy developing a sustainable fuel-production facility that could provide enough clean jet fuel to offset the airport's fossil-fuel consumption by 30 per cent from 2030. And it's not the only way the Nordics are leading in mobility.
Finnish start-up Maas Global is combining different public-transport companies into one interface; meaning you can hire a bike, book a taxi or buy a train ticket through a single system. Trialling in Helsinki, Antwerp, Birmingham and Singapore, Maas has laid out plans to integrate all of Scandinavia's transport systems.
Finally, regarding integration on a more human scale, the pedal-happy Finns have been running a three-year scheme providing free cycling lessons for immigrants. Since 2018 the project has educated some 600 cyclists in the Nordic mobility way – smarter, healthier and happier. 
Images: Alamy, Shutterstock, Getty Images