Wines / Global
Tower grapes
Cork those thoughts of rustic, rolling vineyards – many modern wines are of an urban vintage. We visit four city wineries that have become the toast of the town.
The world was once divided between urban and rural: the places where we grew things and the places where they were traded and enjoyed. Today, as clever growers and wine-makers are seeking out spaces within our cities, a new crop of viticultural businesses is sprouting on the hillsides above towns, on urban islands and even on the tops of tall buildings. Here we meet some of the vintners making wine a capital asset in cities from Australia to the US. Bottoms up.
---
Weingut Stadt Krems
Krems, Austria
In 1452 a nobleman named Ulrich von Dachsberg bestowed the Austrian community of Krems, a small city northwest of Vienna with a population of about 25,000, with a set of terraced vineyards overlooking both the town and the Danube. Viticulture in these rolling hills dates back to 1200 and began with the Catholic church – monks needed altar wine, after all. But it was Von Dachsberg's gift of land and vines that was the true beginning of Weingut Stadt Krems, a vineyard that's not only within the city limits but is also city-owned.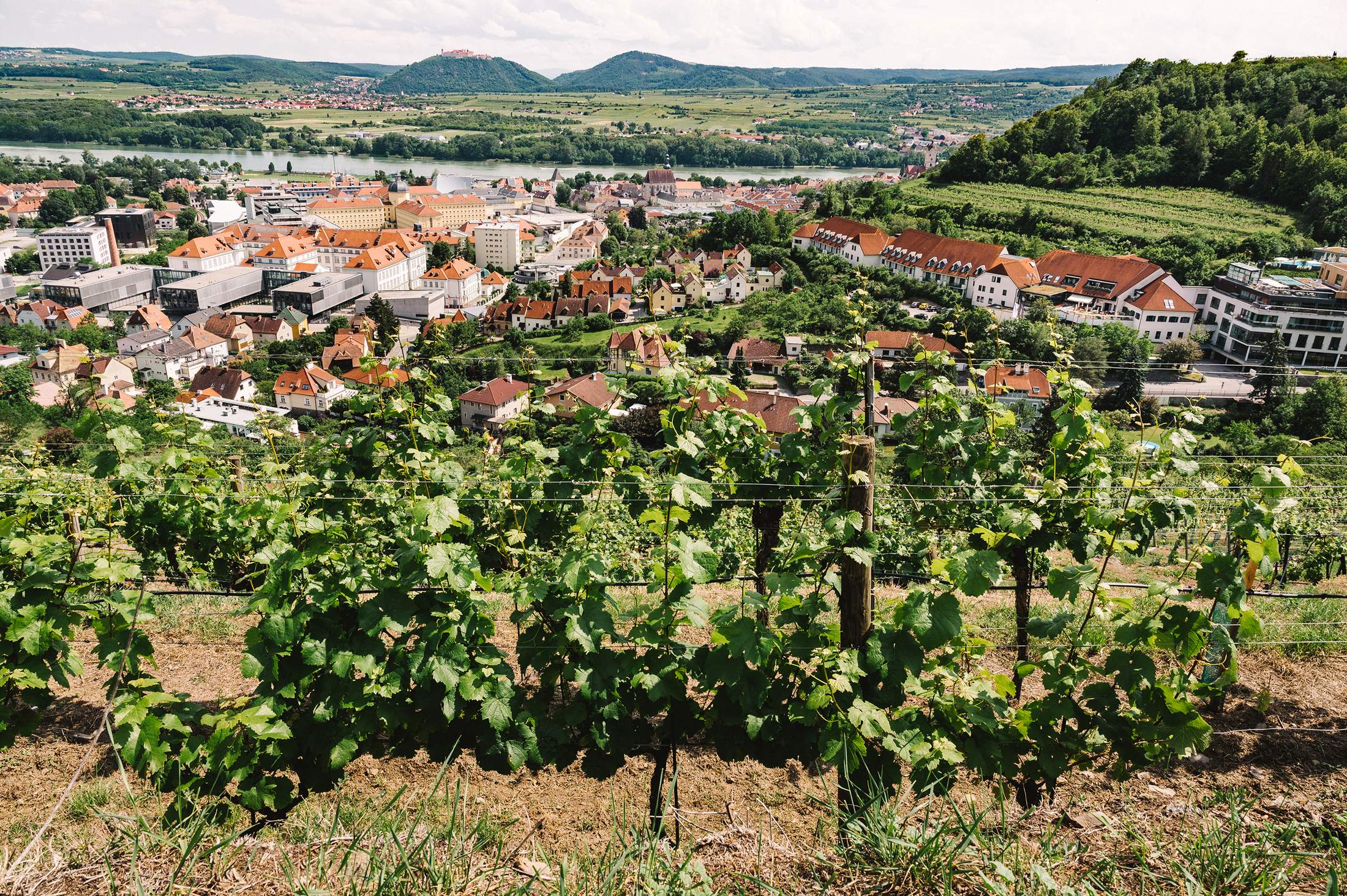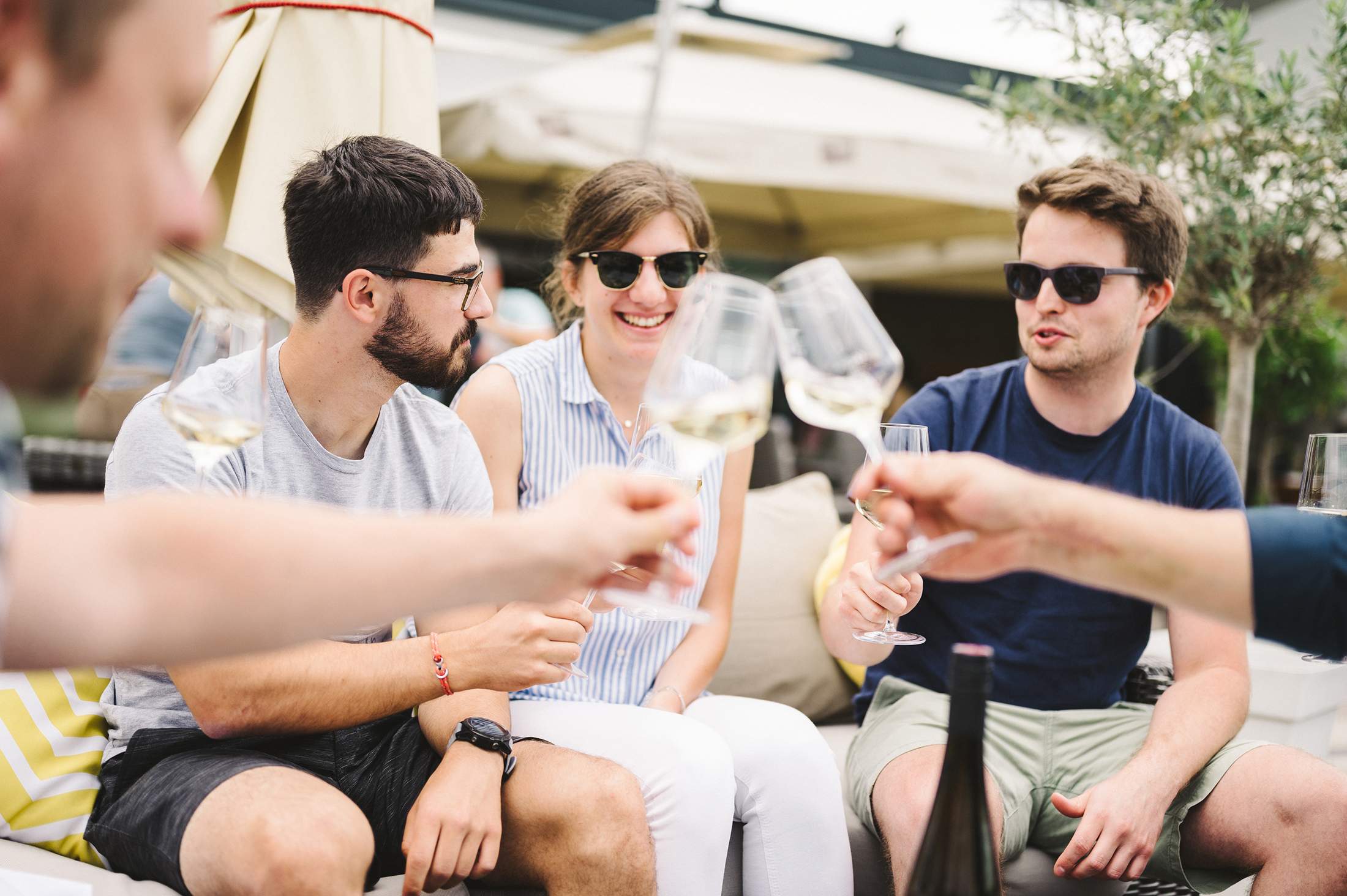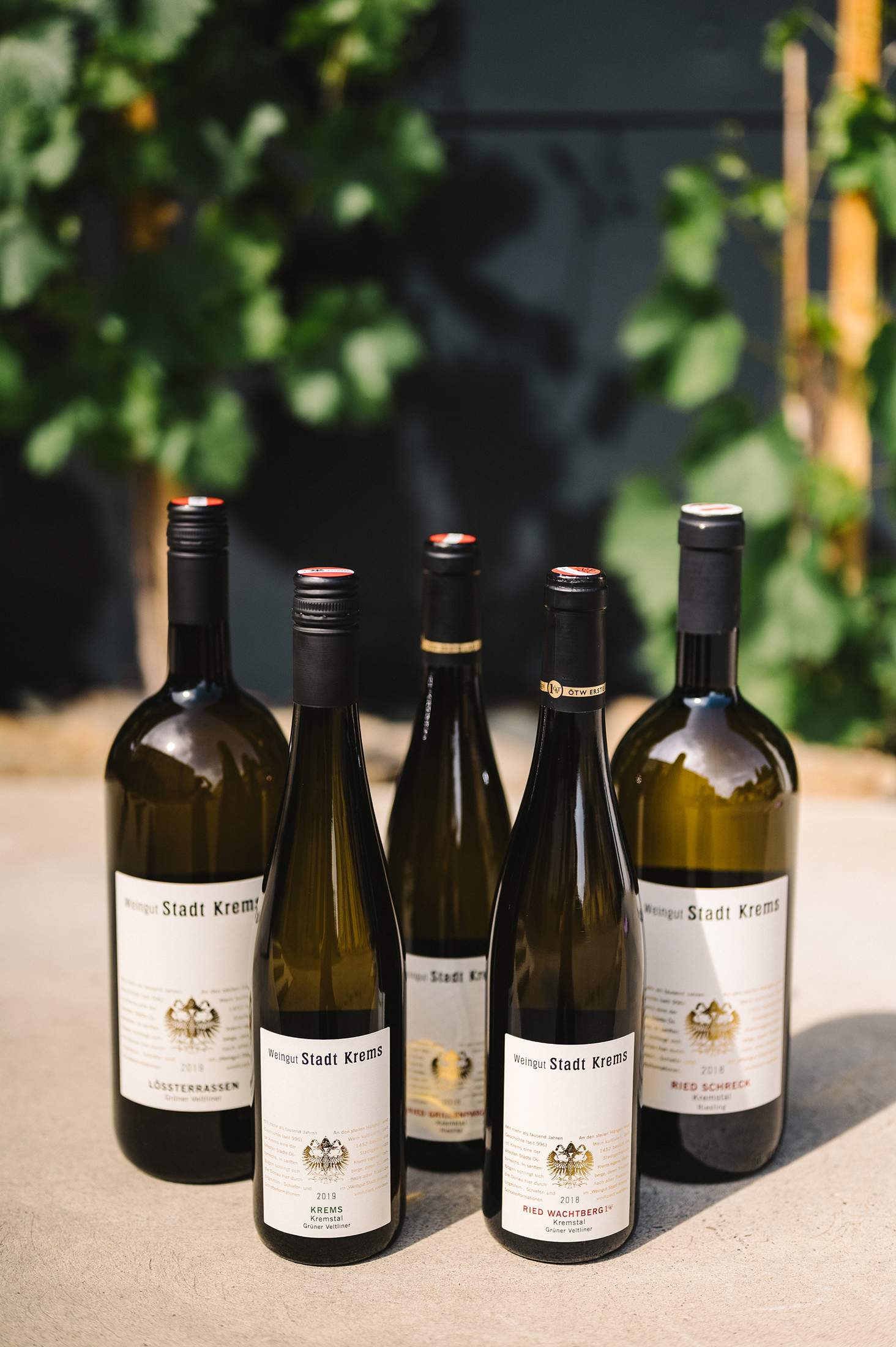 "Nearly every restaurant in town serves our wines," says Fritz Miesbauer, who has been ceo of the 41-hectare vineyard since 2003. When he took charge of the site it was somewhat neglected and the wines were unremarkable. The mayor of Krems had seen Miesbauer's previous work as a vintner in the adjacent Wachau Valley and asked him to take over the city's three terraced plots, each with its own distinct mineral-rich soil. "I fell in love right away," says Miesbauer. "I saw the potential." He got to work, planting young vines alongside established ones and focusing on improving their quality with sophisticated agricultural know-how, new grape-pressing equipment and the enthusiasm of his young team.
More than 20 full-time employees now produce vintages of, mostly, riesling and grüner veltliner, a light, spicy and quintessentially Austrian white. Just 2 per cent of production is concerned with pinot blanc and chardonnay (Weingut Stadt Krems doesn't do red wine). Within five years of Miesbauer taking over, Weingut Stadt Krems' wine began to garner outside attention and win international awards; 75 per cent is now exported to more than 20 countries. After more than 500 years, Krems' wines are starting to make a big splash abroad. 
weingutstadtkrems.at
Weingut Stadt Krems in numbers:
Founded: 1452
Production: 250,000 bottles of white wine a year
Varietals: 4 (riesling, grüner veltliner, chardonnay and pinot blanc)
Employees (full-time): 20
Employees (part-time): 10
Venice is a city of bridges and canals dotted with grand palaces and colourful fishermen's houses. As such, it wouldn't seem to be the best place for vines to grow. Yet Venice and its surrounding islands – Torcello, Mazzorbo and Santa Cristina – have been producing wine for 2,500 years.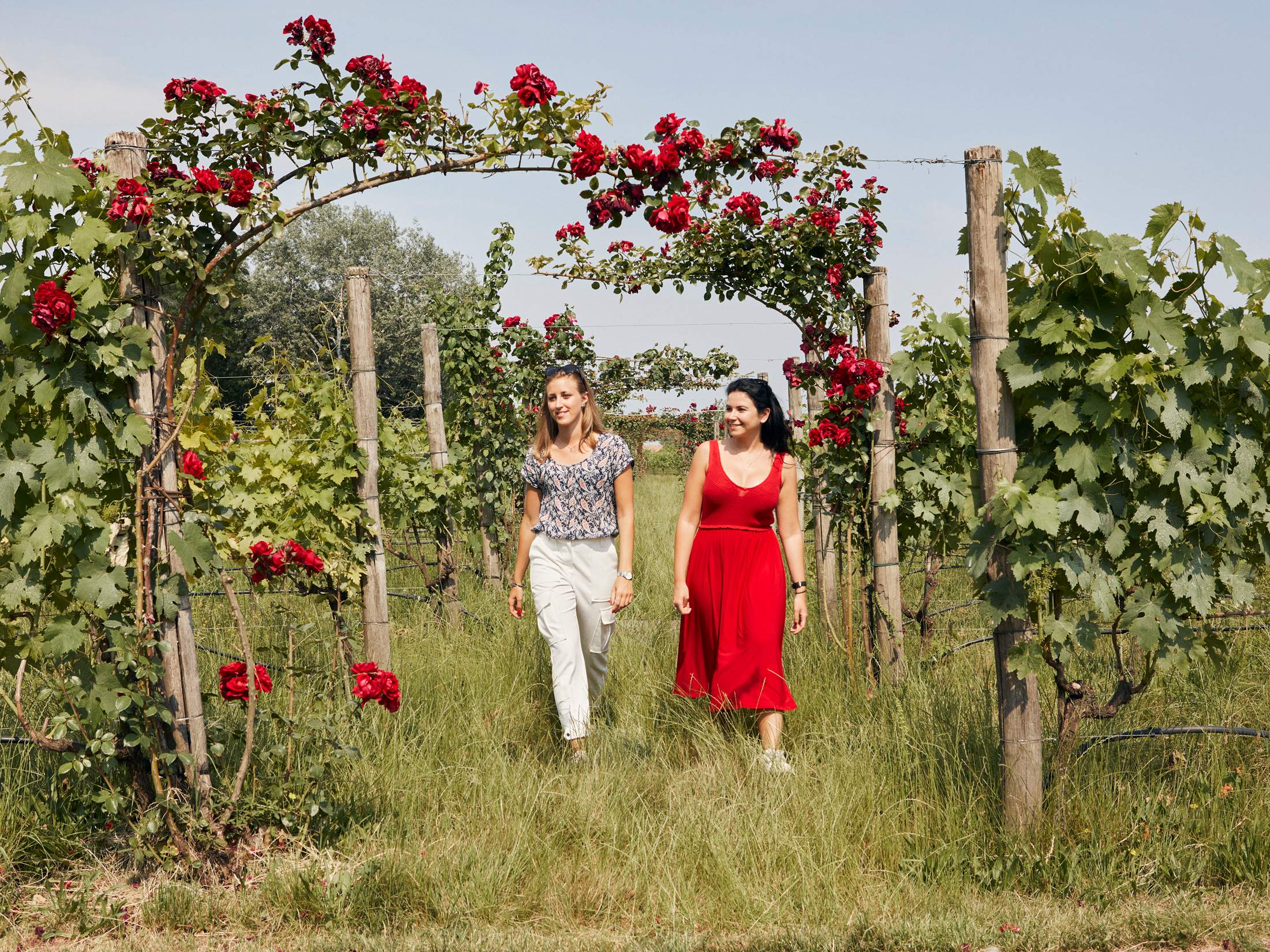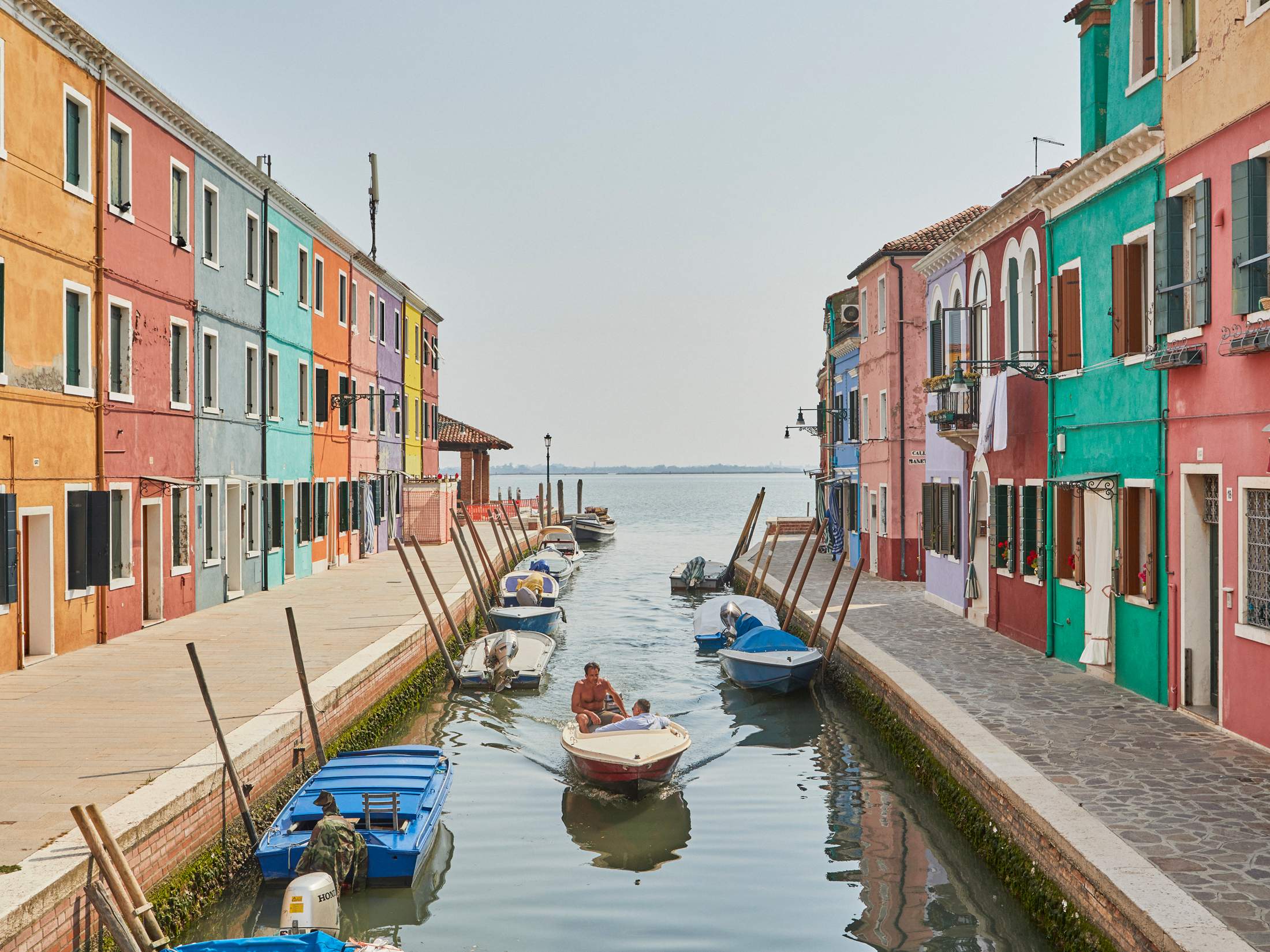 Keen to revive these traditions, Gianluca Bisol and his grandson, Matteo, settled in Mazzorbo in 2002. Here they started Venissa, a tiny single-hectare vineyard and organic vegetable garden inside medieval walls. The project has been so successful that its bounty now supplies Venissa's own Michelin-starred restaurant and laid-back osteria (it also runs a guesthouse and fisherman's cottages in nearby Burano).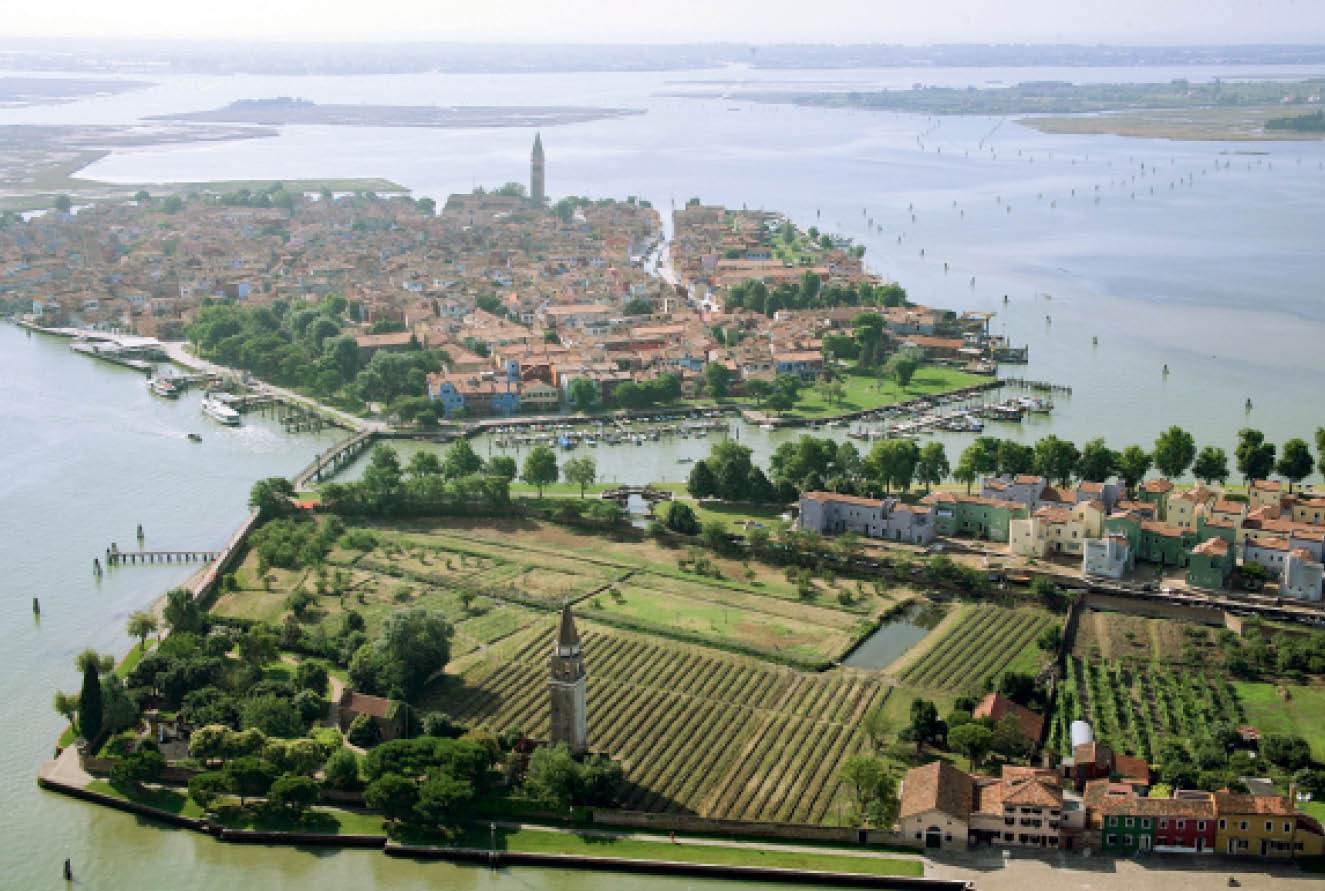 The family make only a handful of wines, producing 3,500 bottles a year from their modest crops on Mazzorbo and the nearby island of Santa Cristina. But the eponymous Venissa is their pride and joy, made from a rare white grape called dorona di Venezia, affectionately named because of its deep golden hue (oro is Italian for gold) and ancient ties to the city. The high acqua alta tides in Mazzorbo and all of Venice make this a treacherous place to grow anything – but the dorona grape has adapted to its aquatic conditions and flourishes.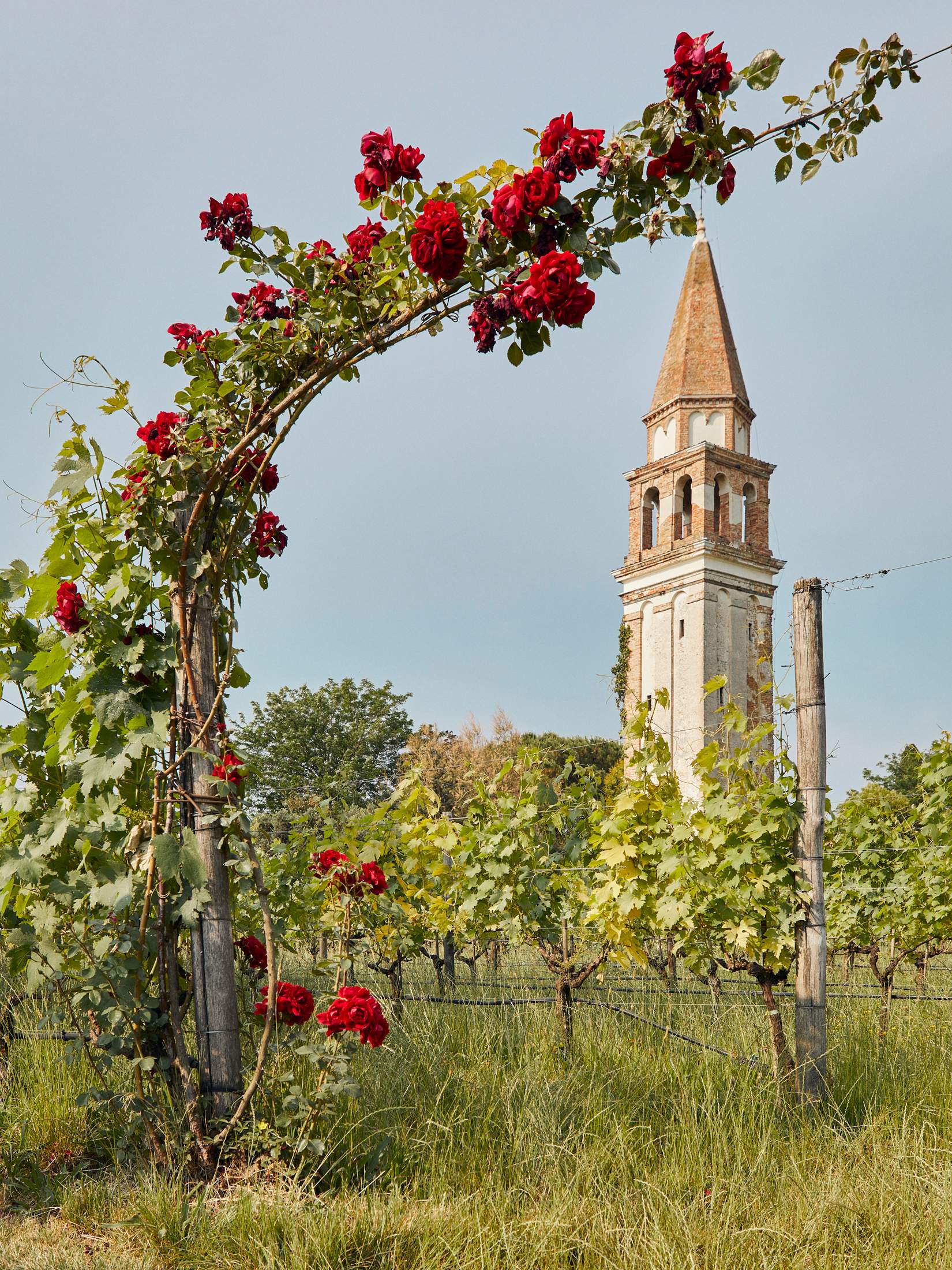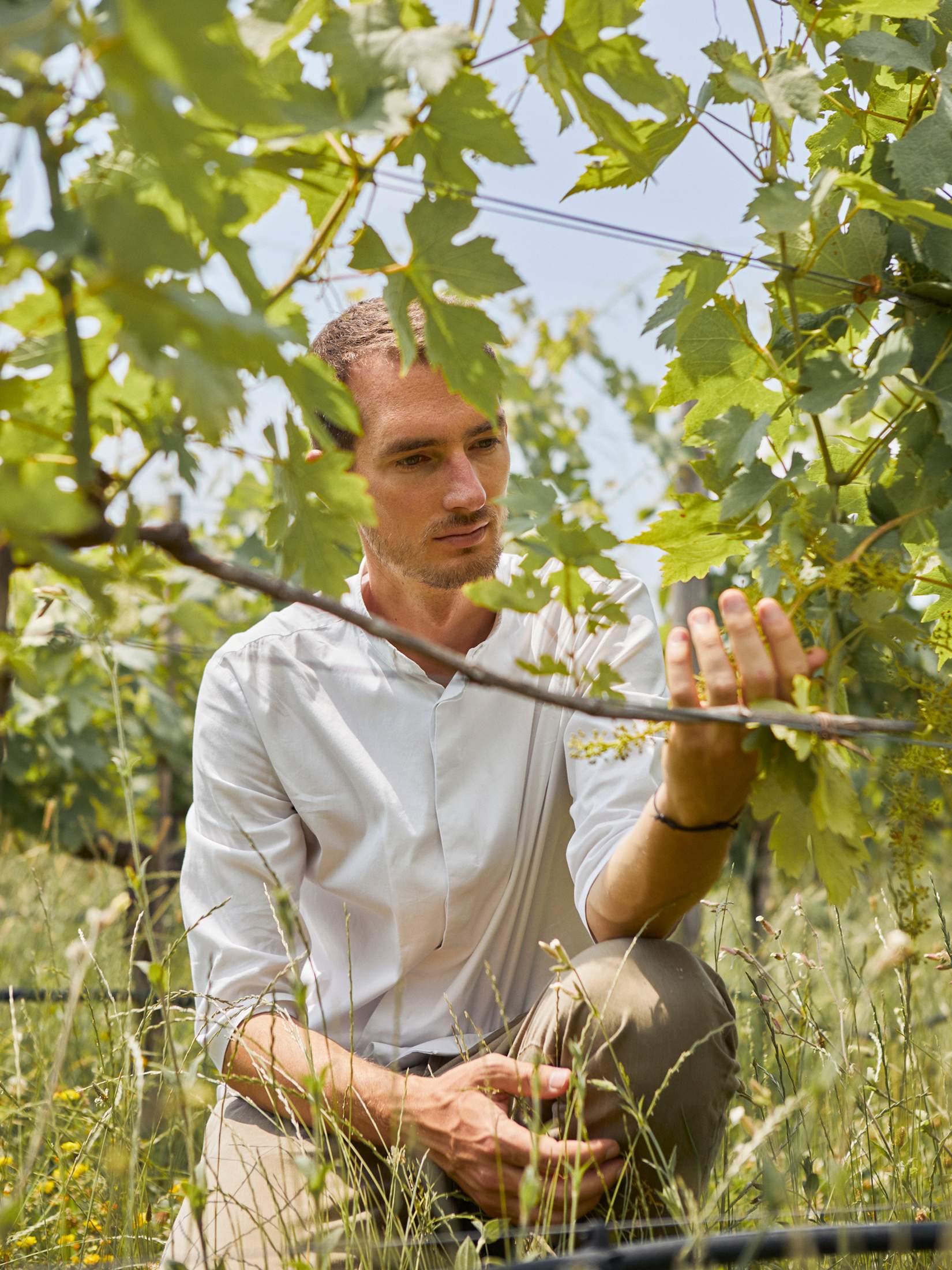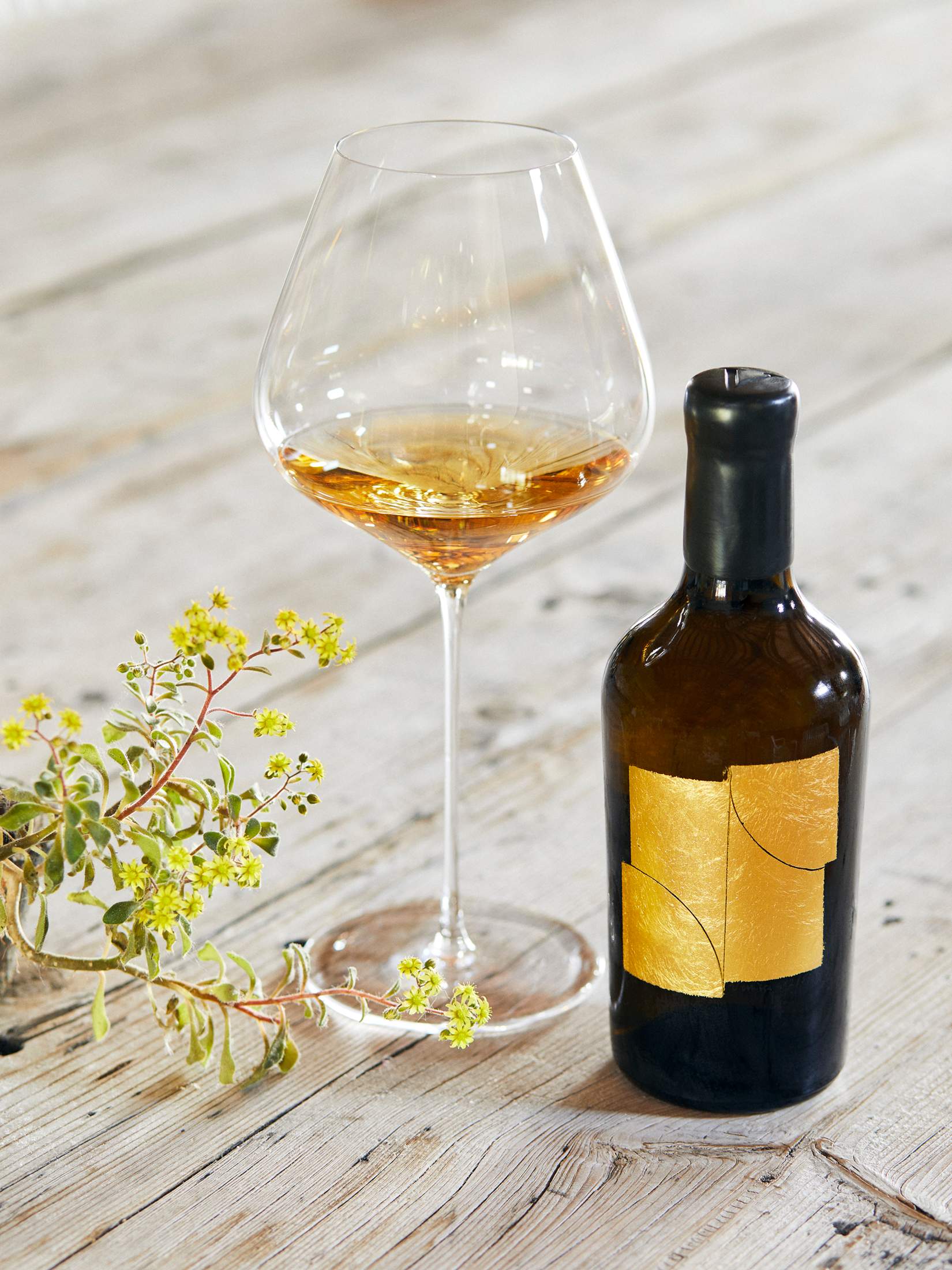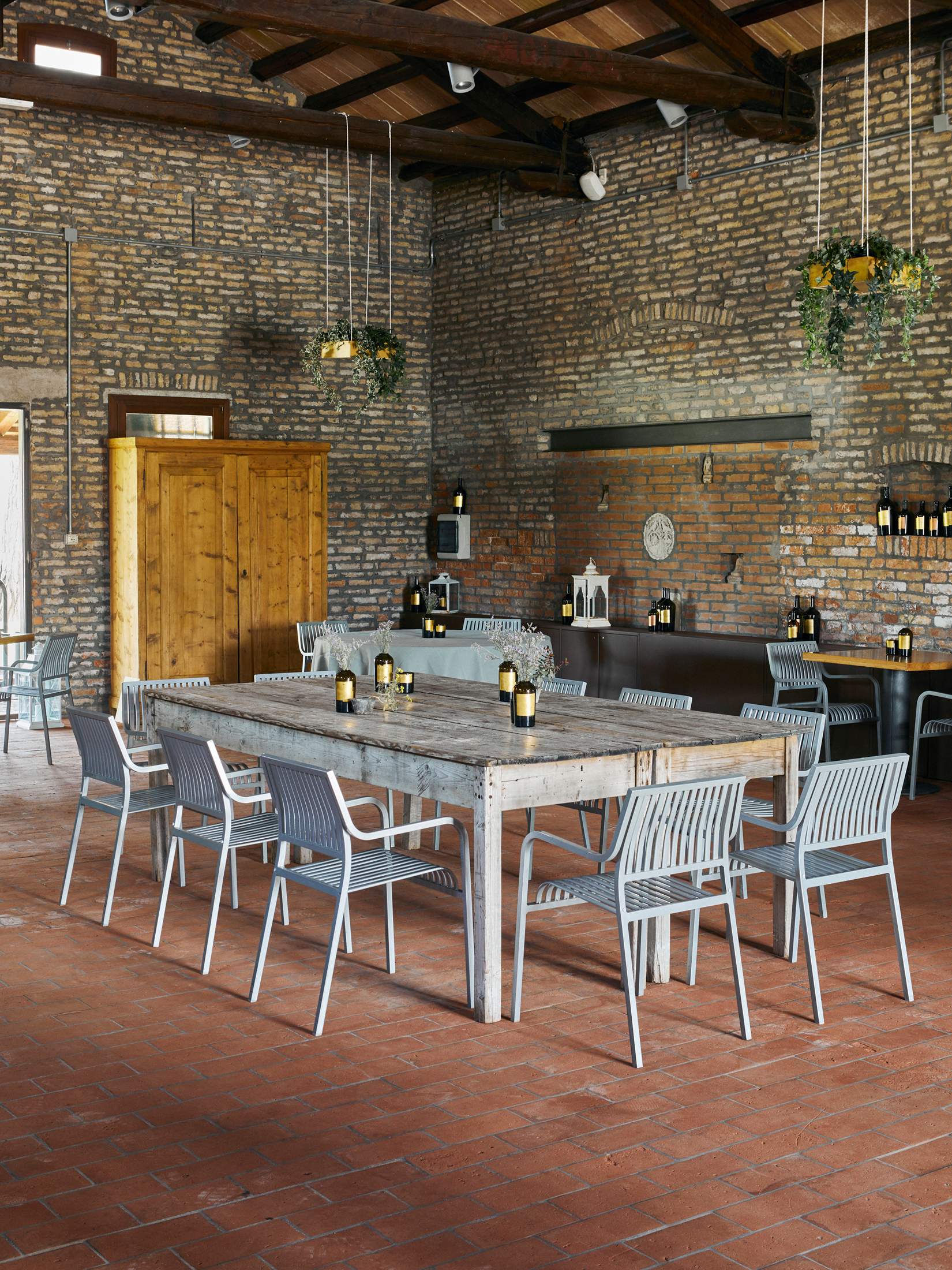 Stylistically, Venissa is almost impossible to compare (a nod to the nutty whites of the French Jura perhaps?). The label, much like the liquid in the bottle itself, is effortlessly attractive, featuring abstract shapes made from gold leaf by the Berta Battiloro family in Murano. "It is important for us to work with Venetian farmers, fishermen and businesses," says Matteo, who runs the show today. "We never planned to do anything new here. Our hope was to make sure that the Venetian tradition of making wine was not forgotten by history." 
venissa.it
Venissa in numbers:
First harvest: 2010
Wines produced: 4 (2 white, 2 red)
Production: 3,500 bottles  a year
Vineyards: 2 (1 hectare on Mazzorbo, 3 hectares on Santa Cristina)
Varietals: 3 (dorona, merlot and cabernet sauvignon)
Vineyard employees: 3
Restaurants: 2
---
Unwinding with a glass of red is a familiar ritual to New Yorkers but most of them will feel far removed from the sunny terraces and vines where their wine is made. But there's no need to think of Napa when they can hop on the subway to Brooklyn for the homegrown grapes of Rooftop Reds – and have a drink in the bar while they're at it. Its location, high above ground in the Brooklyn Navy Yard industrial park, offers the ideal conditions for the five grape varietals traditionally associated with Bordeaux: cabernet sauvignon, merlot, malbec, cabernet franc and petit verdot.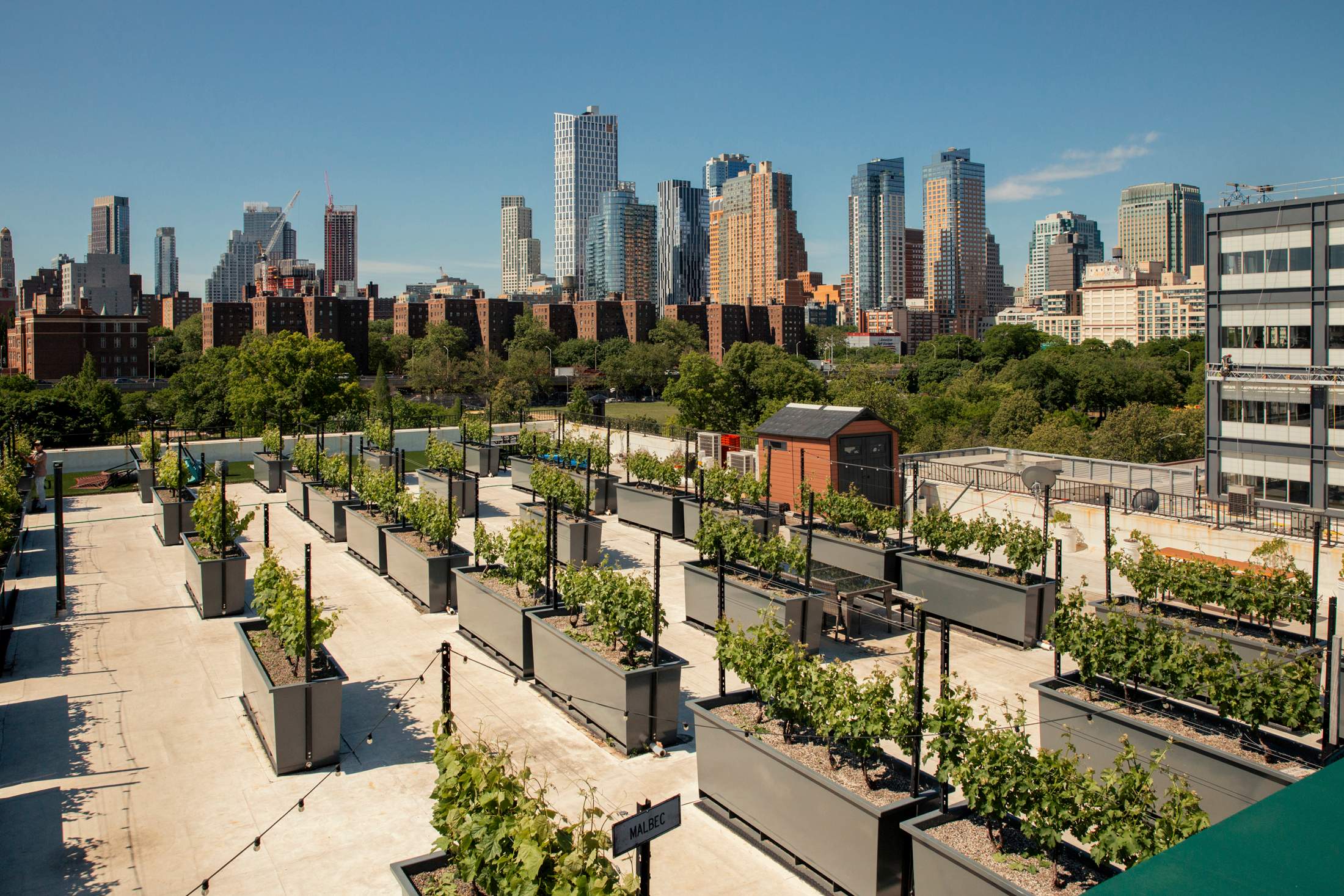 "The city has its own unique microclimate," says founder Devin Shomaker, explaining that the concrete creates an island of heat around his vines. Alongside its own wine, Rooftop Reds' tasting room spotlights other New York State producers, particularly from the Finger Lakes region where Shomaker studied viticulture and developed his plan for a winery that "brings people together and educates them – not only about the cellar process but the vineyard management to make a gorgeous vintage". Accessibility is also fundamental. "We try to mesh education and value," Shomaker says, pointing to a selection of four wines and four cheeses for $30 (€27). "It's the cheapest wine-and-cheese pairing in New York."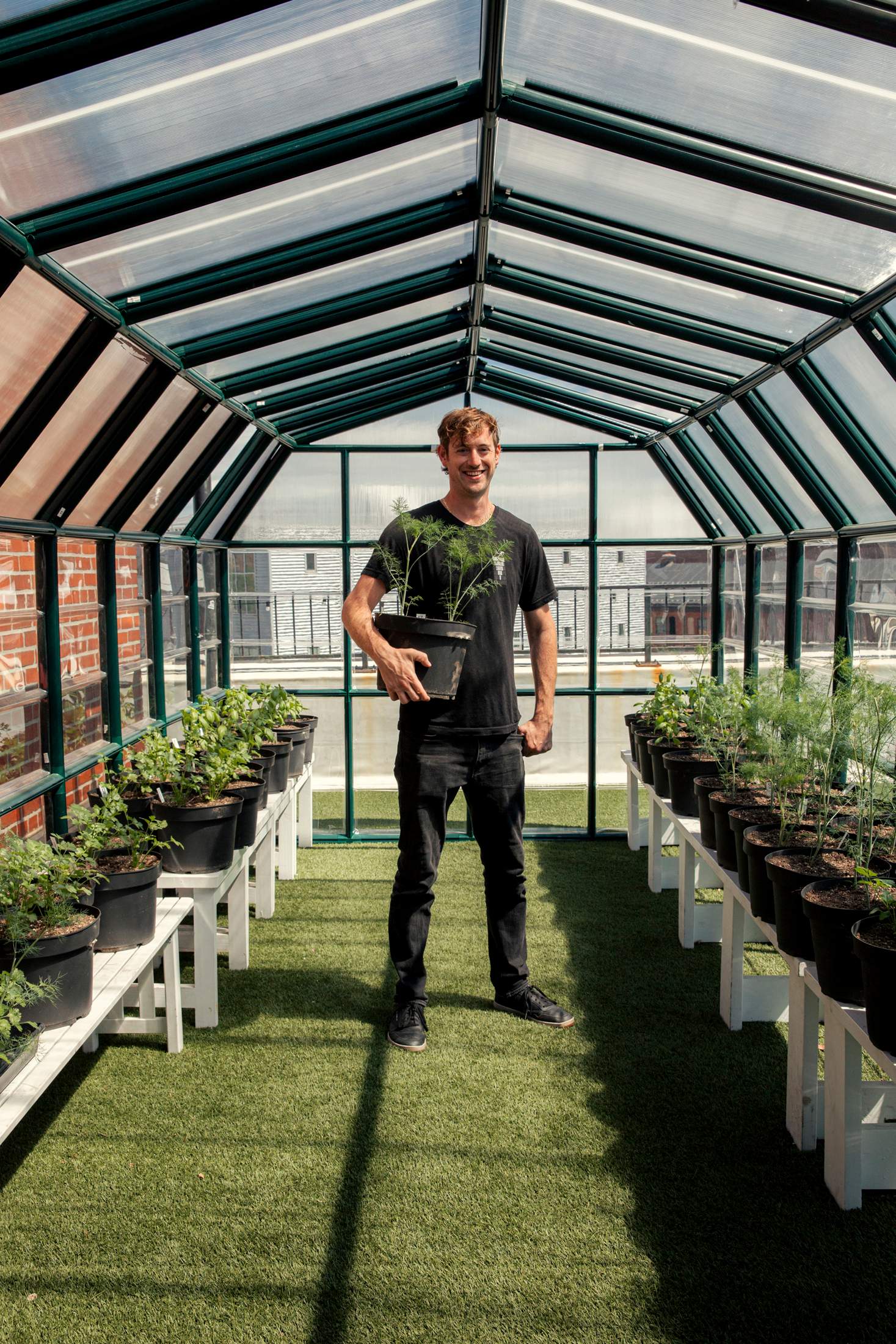 So is he worried that city wine in the Big Apple could come across as a gimmick? "We're absolutely part of New York culture," he says. Shomaker's wines have found favourable billing with makers of the Bordeaux grand crus that inspired them. Rooftop Reds also works with other urban agriculture start-ups at home and internationally, including one in downtown Tokyo. "It's not just about one rooftop that people can go to drink wine on," says Shomaker. "Can we do 200 rooftops over the next 20 years?" We'll drink to that. 
rooftopreds.com
Rooftop Reds in numbers:
Founded: 2014
First harvest: 2017
Production: one 55-litre barrel annually (not including wine made from grapes from the Finger Lakes vineyards)
Size of vineyards: 0.1 hectares in 42 planters
Varietals: cabernet sauvignon, merlot, malbec, cabernet franc and petit verdot
Employees (full-time): 7
Employees (seasonal): 7
---
Sandalford
Perth, Australia
It's a line that you'll hear repeatedly when in Perth: "We're the most isolated city in the world." By extension, this makes the nearby Swan Valley on Australia's west coast one of the most isolated urban wine regions too. Its rich, clay soils are home to some 40 wineries. Sandalford is the oldest; its vineyards were planted by the state's first surveyor-general, John Septimus Roe, whose family ran the business until 1990 when it was purchased by hoteliers Debra and Peter Prendiville. The winery's 180-year history mirrors the development of the city: it has grown in prominence in recent decades to become a recognised brand.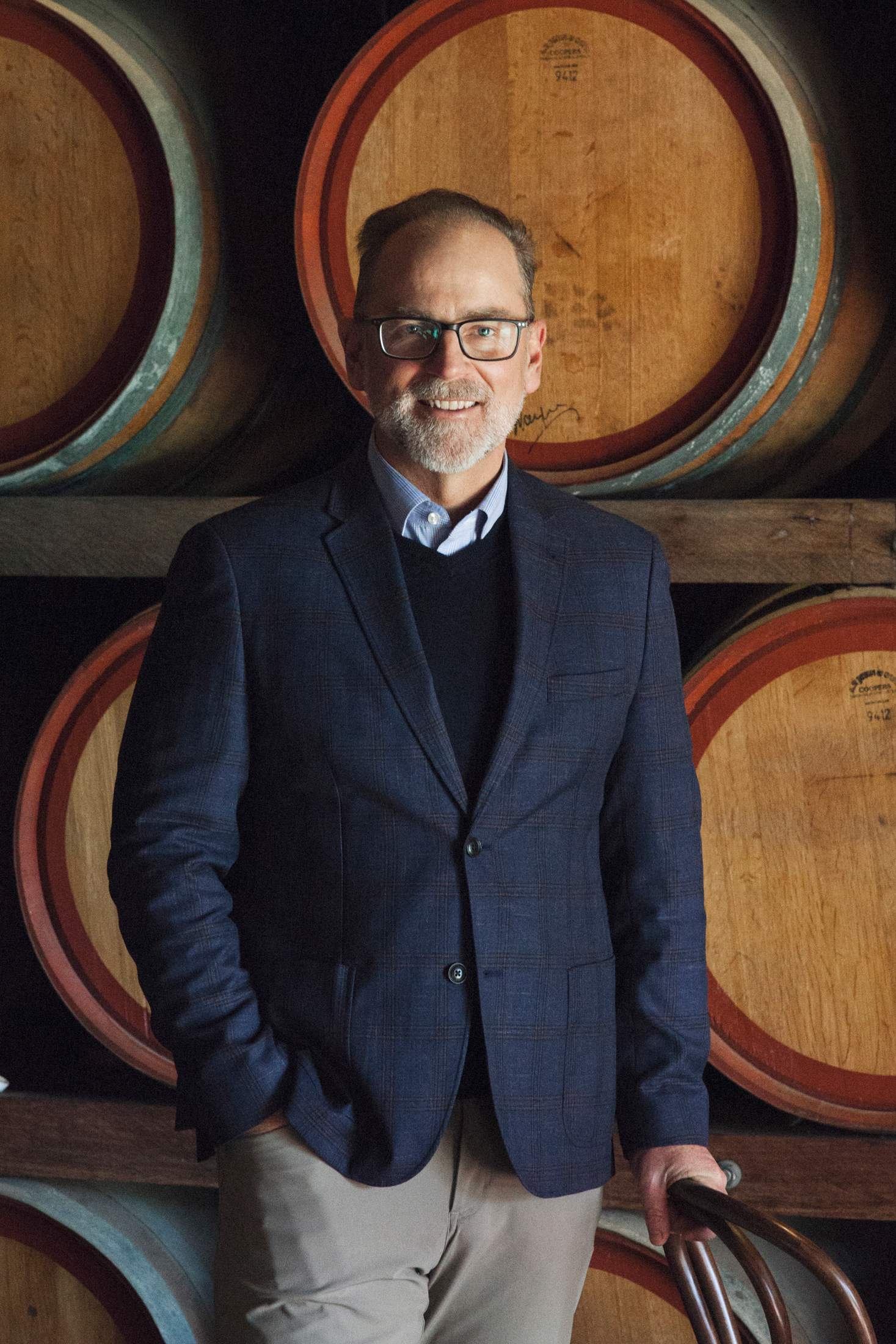 "In the early 1990s, wine wasn't part of Perth's drinking culture – guys drank beer and ladies had cocktails or champagne," says Grant Brinklow, Sandalford's ceo. "We were fortunate to have owners who were visionary and patient, because it took another 10 years to get people to start drinking and experimenting more with wine."
Hundreds of thousands of Western Australians have poured into the vineyard in the past 20 years for its live music shows: it has played host to the likes of Leonard Cohen, Tom Jones and Mariah Carey. Brinklow says that this is part of the reason why Sandalford has a prominent place in the hearts and minds of residents. "When you've been around for a long time, you tend to sit somewhere in people's minds because they will have had an experience with Sandalford."
So next time you're in Perth, pull out the gig guide and have a social drink at one of the world's most isolated urban wineries. 
sandalford.com
Sandalford in numbers:
Founded: 1840
Production: 1.5 million bottles a year
Varietals: shiraz, chenin blanc, badillo
Photography: Stefan Fürtbauer, Luigi Fiano, Michael George, James Whineray, Image:  Nevio Doz