Lake Balaton / Balaton and nearby
Better lake than never
Lake Balaton is the closest that landlocked Hungary comes to having a seaside and the mood here is one of maritime merriment, thanks to boating, watersports and swimming when the mercury rises. The towns on the lake's north bank are some of the nation's most picturesque.
1.
Veszprem
Best of both worlds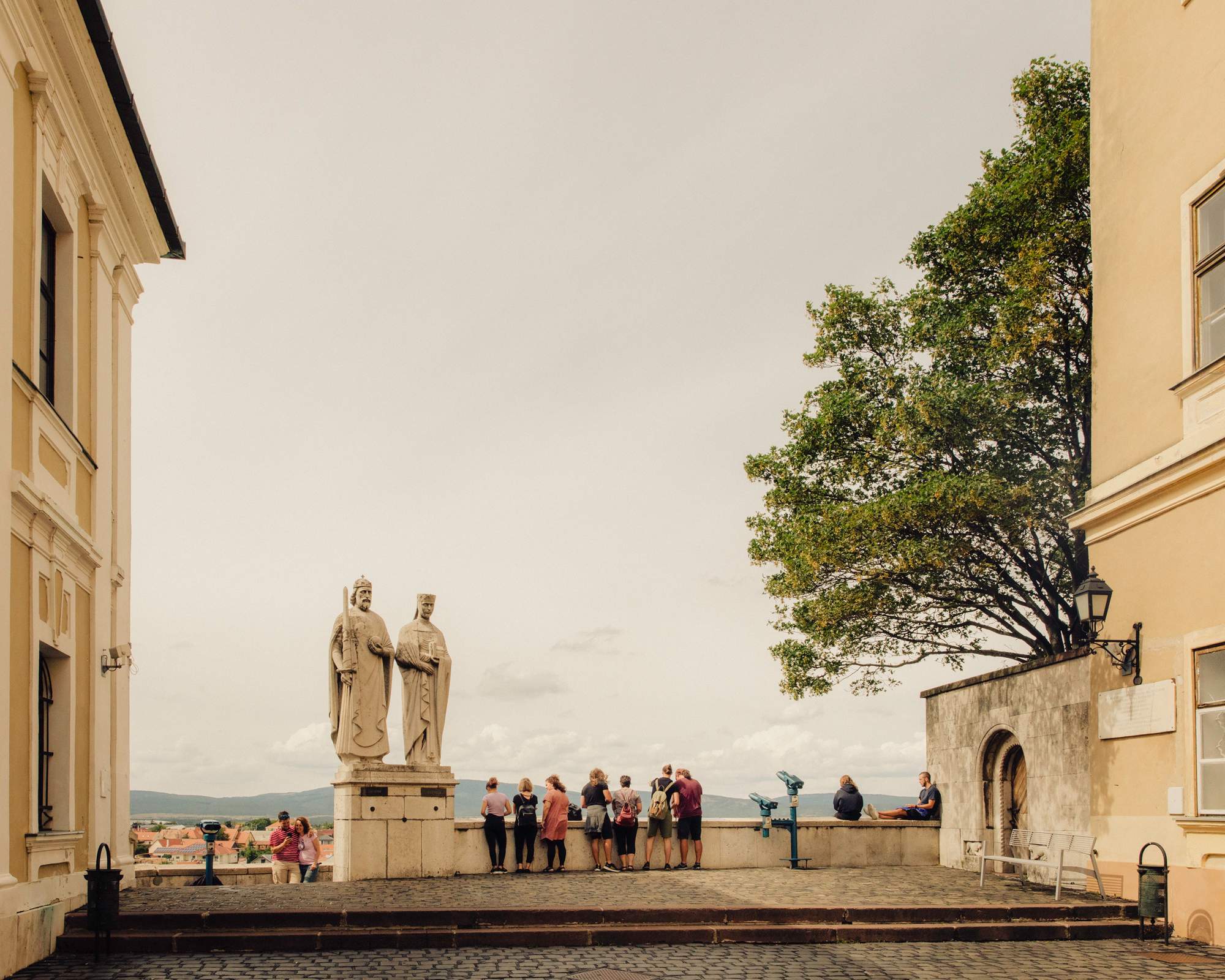 The gateway to Lake Balaton, Veszprem takes its name from a Slavic word meaning "stubborn", which captures its character nicely. Few cities balance heavy industry with finesse and culture as well as this one. Located on the top corner of the lake's northern shore, the town's multicultural heritage is woven into its vernacular. That potent mix of Hungarian, Slavic and Austrian influences is evident in Veszprem's main cobblestone thoroughfare, Var, which is flanked by listed buildings and churches, and offers a stunning viewpoint over the city. Dubniczay-palota, once an aristocratic residence, now showcases Hungary's thriving contemporary art scene through artists such as Dora Maurer and Csaba Kis Roka.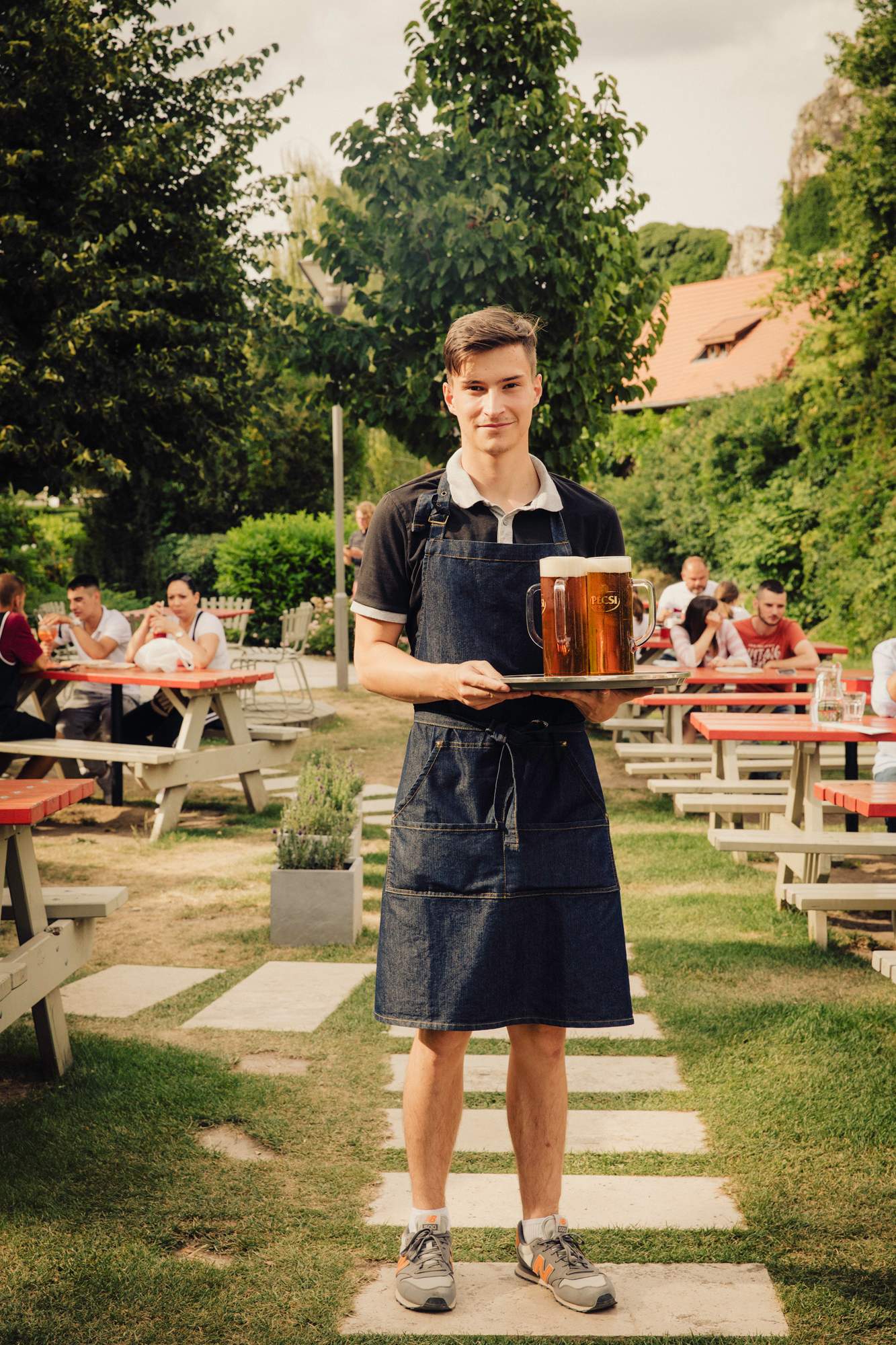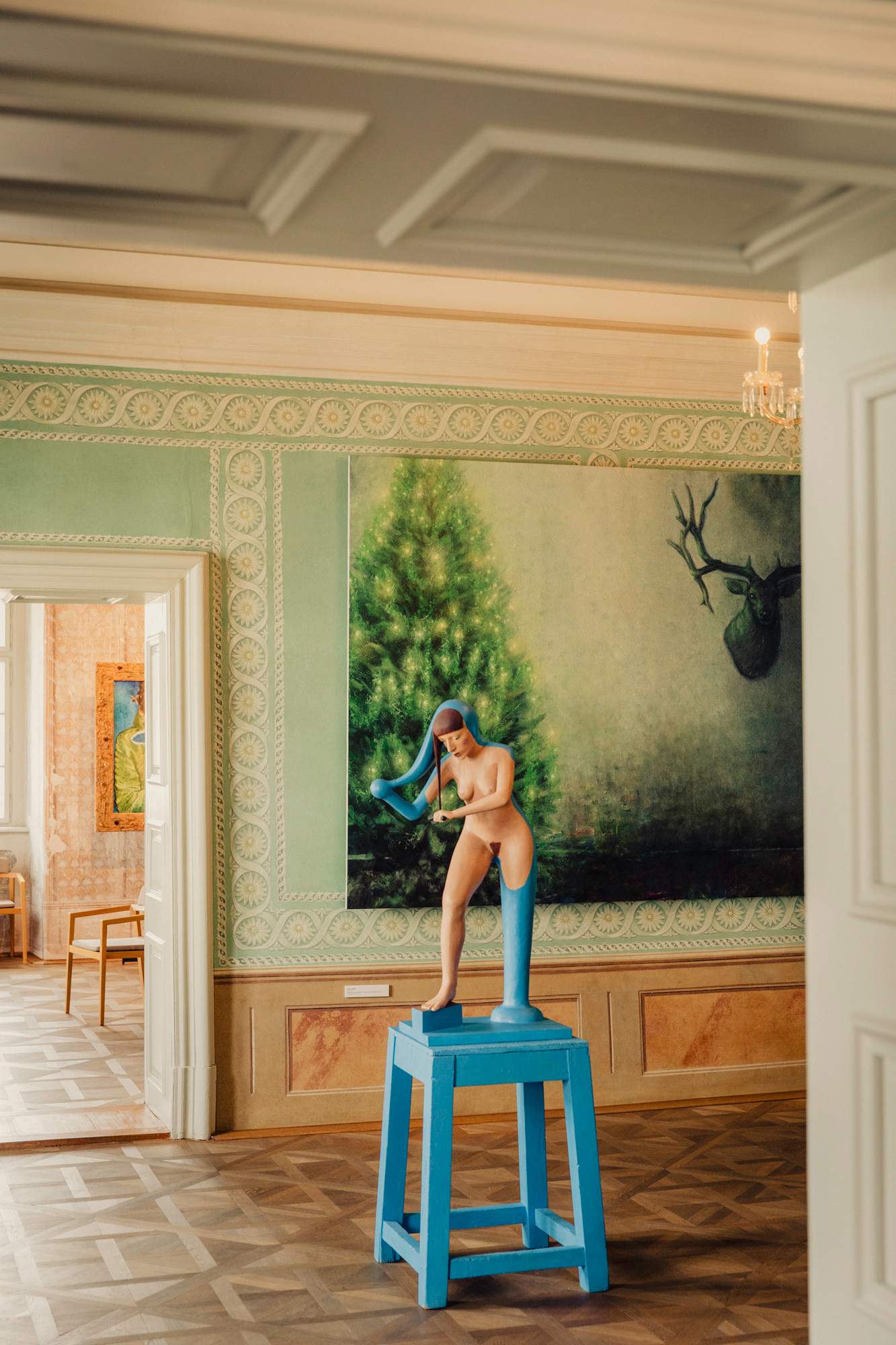 North-shore notables:
Fricska Etteremlakas: This airy Veszprem restaurant has plenty of outdoor seating.
fricska.org
Theodora-kert Vendeglo: A colourful pub run by Laszlo Timar, a true character and expert on the area.
136 30 566 3131
BazsaLicom Bisztro: This relaxed bistro pours some great wine.
bazsalicomfoodtruck.com
Anna Grand Hotel: A former imperial resort in Balatonfured near the marina and promenade.
annagrandhotel.hu
2.
Pap Wines
In the best possible taste
The Hungarian terroir rewards the intrepid but it takes gusto to make wine with a difference. Partners Karina Vissonova and Aron Molnar (known as Papa Aron) started their business 10 years ago and celebrated their first vintage of pinot noir in 2014. Today the pair's simple vegetarian restaurant (try a glass of olaszrizling with a French pizza) is a draw for in-the-know visitors from Budapest to Bratislava. "Sometimes people just drive down for dinner and then go back," says Vissonova, who also runs a design school.
papwines.com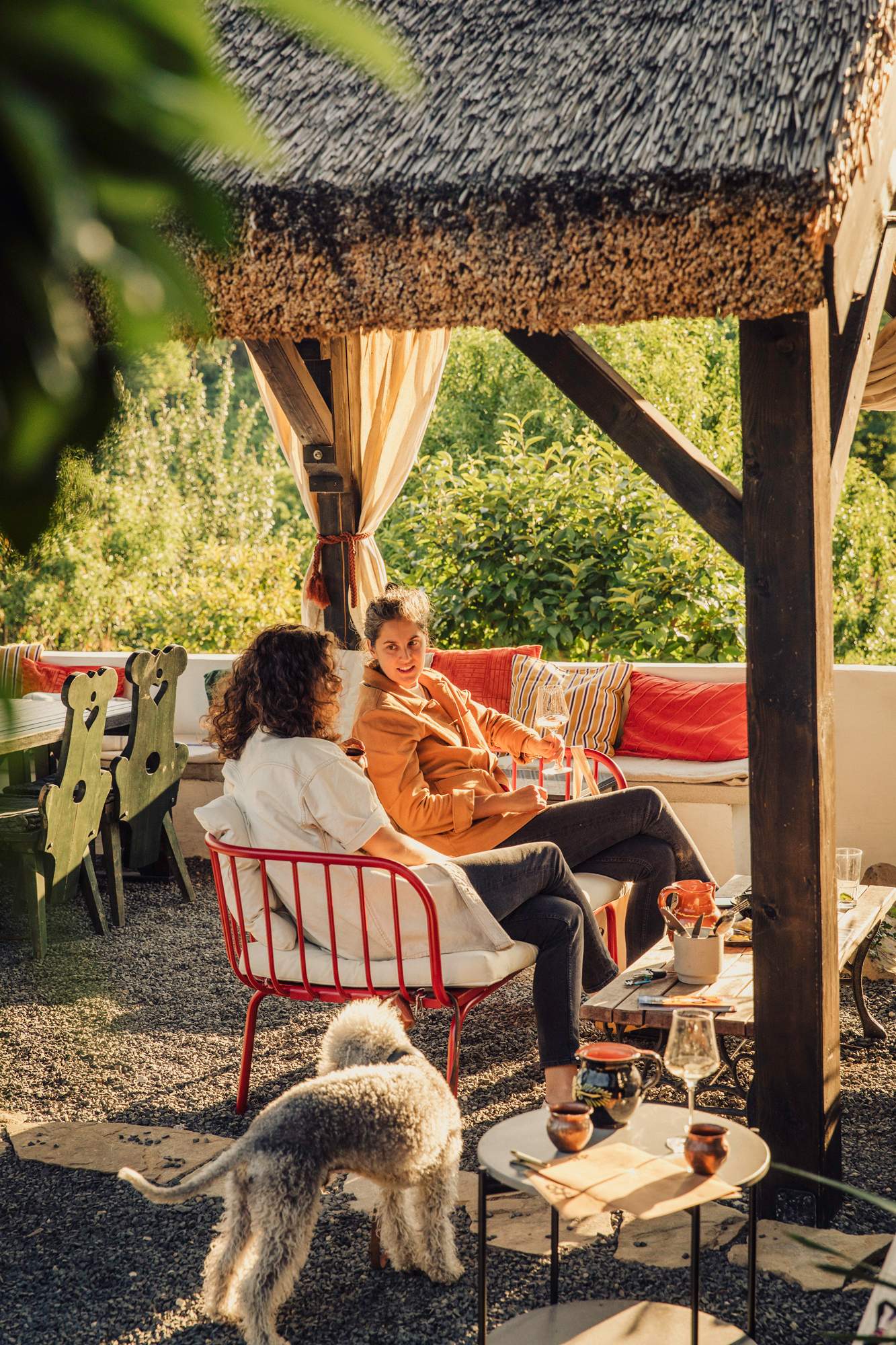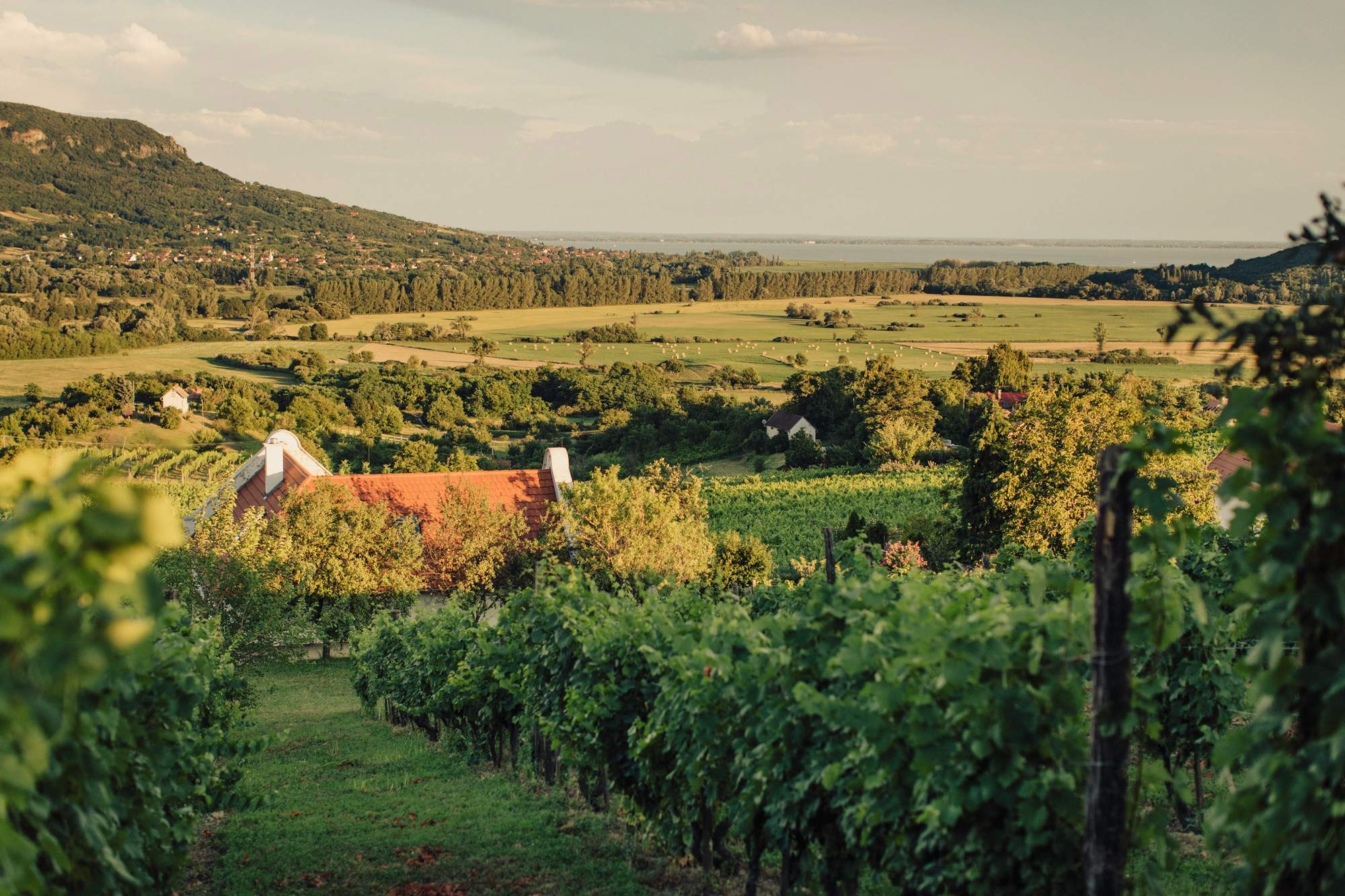 ---
3.
Herend Porcelain Manufactory
Ornamental charm
Herend's most in-demand products might be its folksy animal figurines but its patrons include the UK's royal family. The creations have long been a mark of craft and status among Europe's nobility, to the point where some decorative patterns are named after them. Perhaps the most famous is the Rothschild pattern, depicting birds playing with a pearl necklace, which appears on various items of crockery. The manufacturing process hasn't changed much since the mid-19th century – most of the work is still done by hand and many workers are graduates of an on-site school. A guided tour offers a behind-the-scenes glimpse, while the factory's old site across the road showcases its most precious creations.
herend.com
---
4.
Balatonfured resort
Laid-back lakeside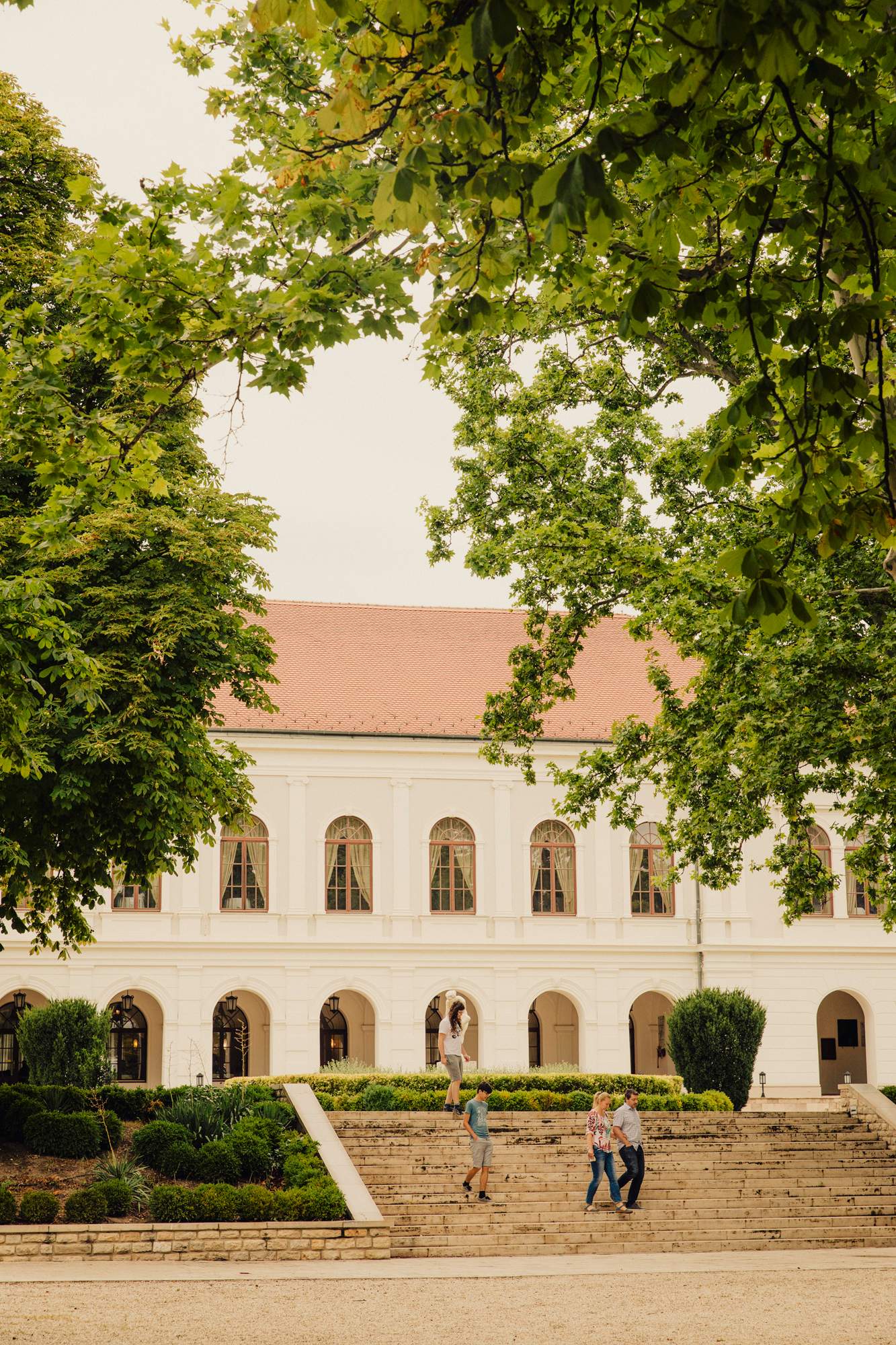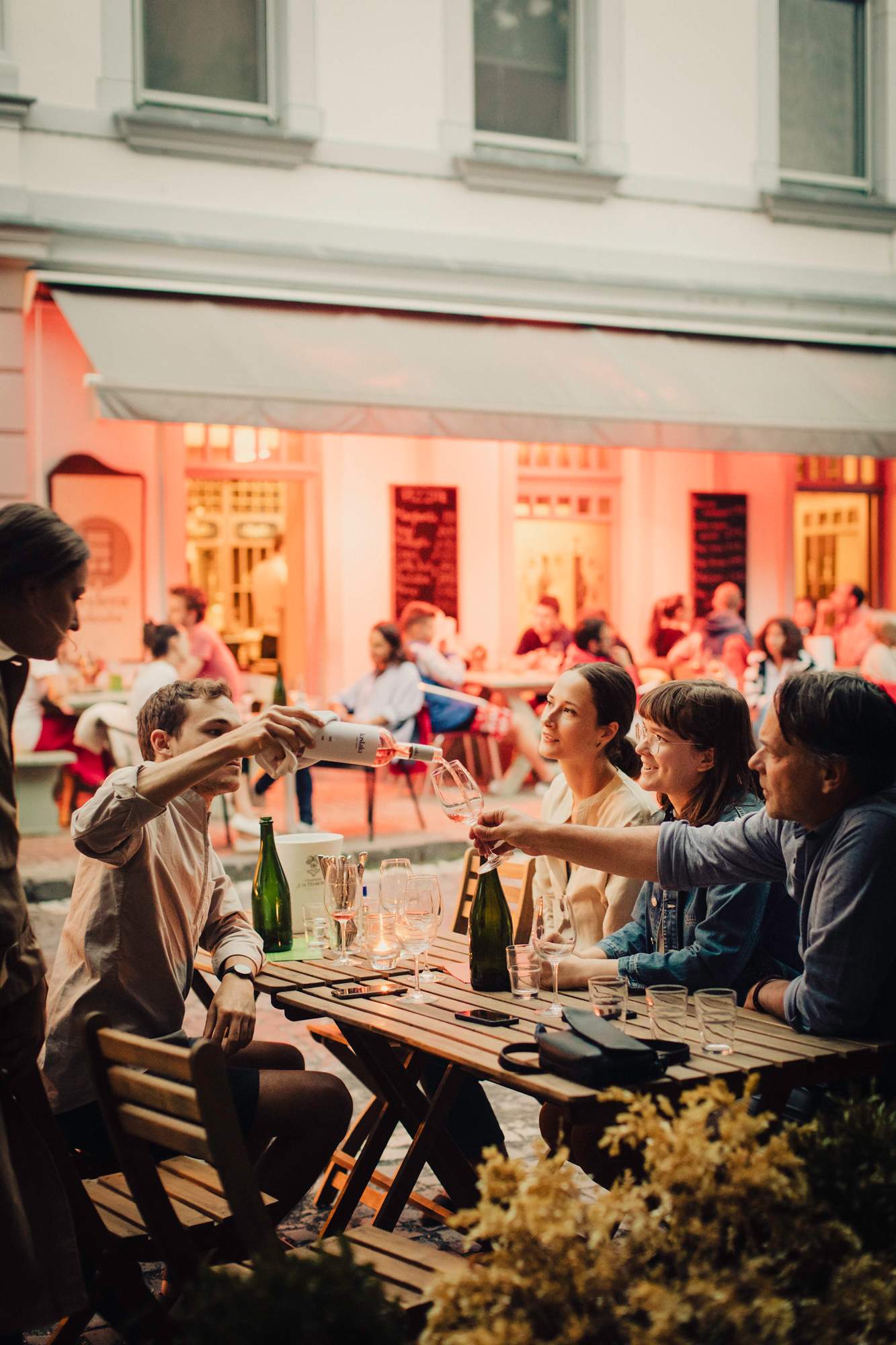 The resort capital of Balaton's northern shore, 20km south of Veszprem, Balatonfured has a Mediterranean feel. The effect is enhanced by the marinas and sunburnt villas (the town's architectural gems date back to when it was a meeting place for the Austro-Hungarian aristocracy). Blaha Lujza street offers respite from the crowds with good eating and frequent live music. Tihany Peninsula, a 10-minute drive away, is home to an eponymous 11th-century abbey. The views here are not to be overlooked.
---
Sculptor Imre Veszpremi was known for his captivating and often unnerving creations but the Human Comedy Group of Sculptures standing aloof in an open field overlooking Lake Kornyi might be his most powerful work. The view's not bad either.
---
5.
Balaton Uplands
Back to nature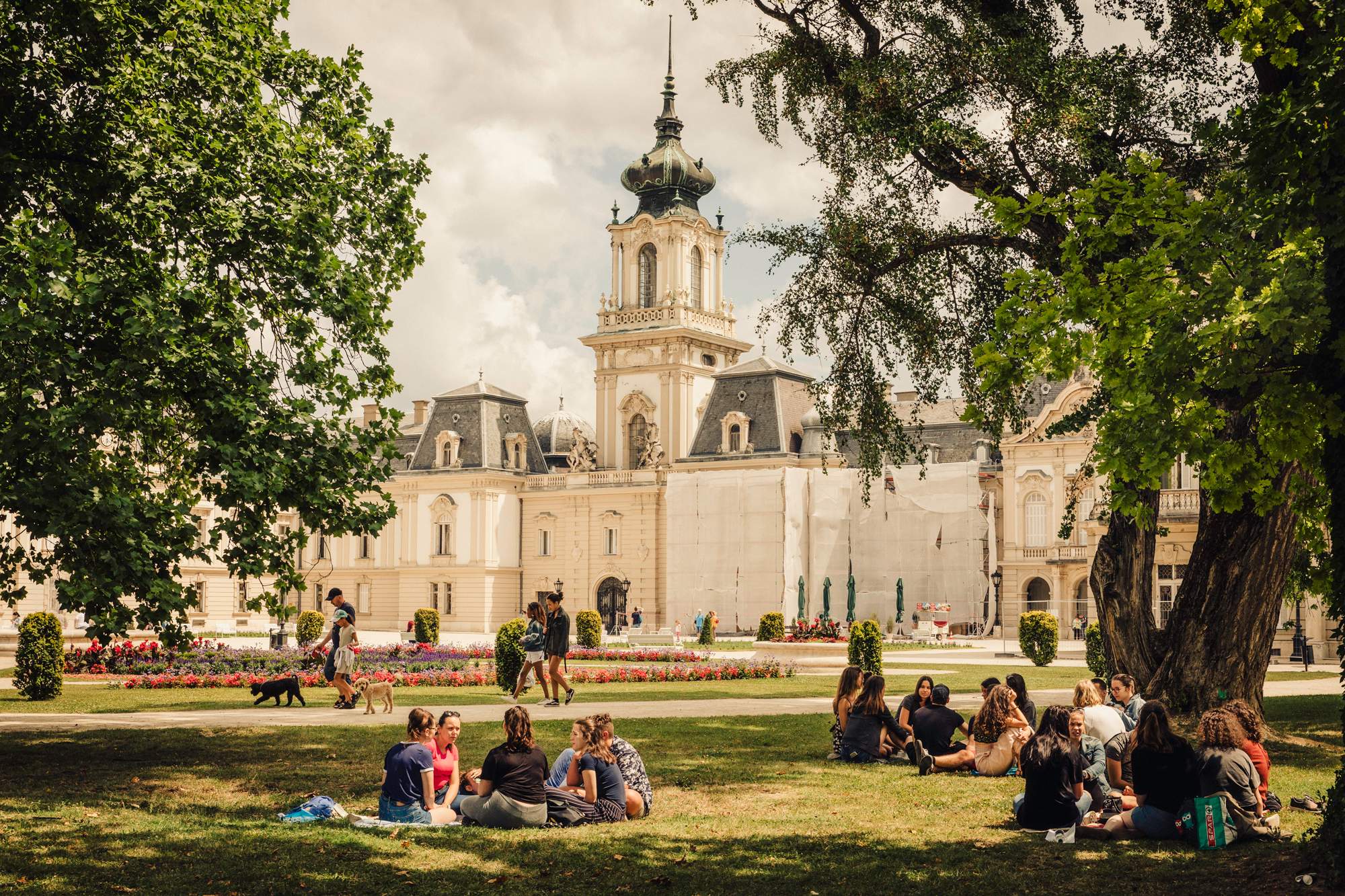 While the southern shore of Balaton is flat, the northern side is all gently sloping hills and low hillocks covered with vineyards and orchards crisscrossed by trekking routes. It is not surprising that this scenery inspired generations of Hungarian artists. There are natural wonders to boot: the Hegyestu geological park and the Heviz thermal baths further down the lake are a must-visit. The village of Koveskal is a great base for excursions throughout the surrounding Kali Basin, much of which is a national park.
---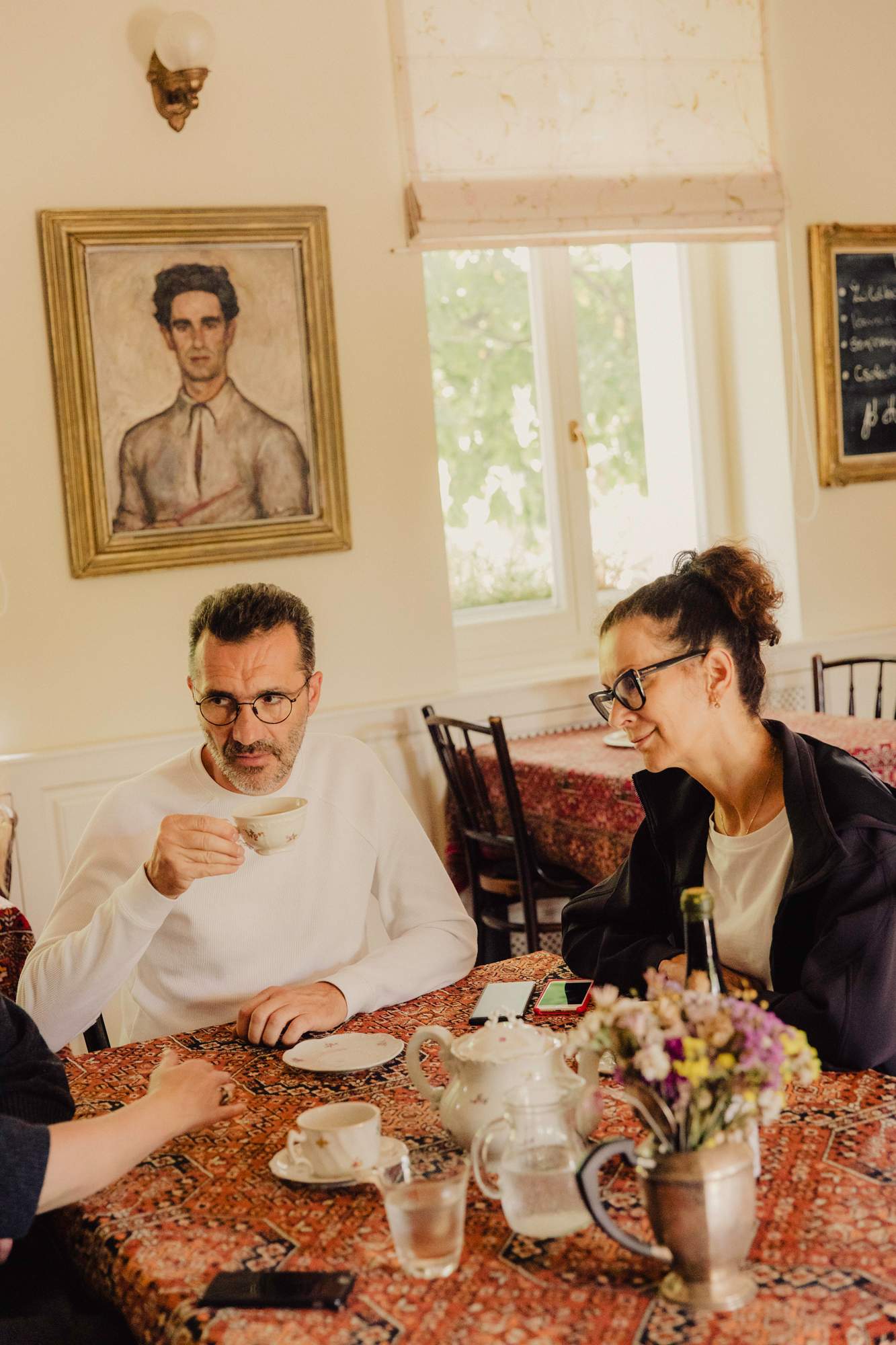 6.
Kali Art Inn
Artistic expression
Owners (and couple) Julia Molnar and Robert Hejja consider themselves part and parcel of the region's artistic tradition: that's why there's a small contemporary gallery attached to the property, while parts of the inn were once a magnet for painters (one of its 15 rooms is a former art studio). Guests can also take a painting class (and enjoy the occasional theatrical performance). Add to that the pleasing design and the homely atmosphere, and you will understand why the hotel is often booked up.
kaliartinn.hu
---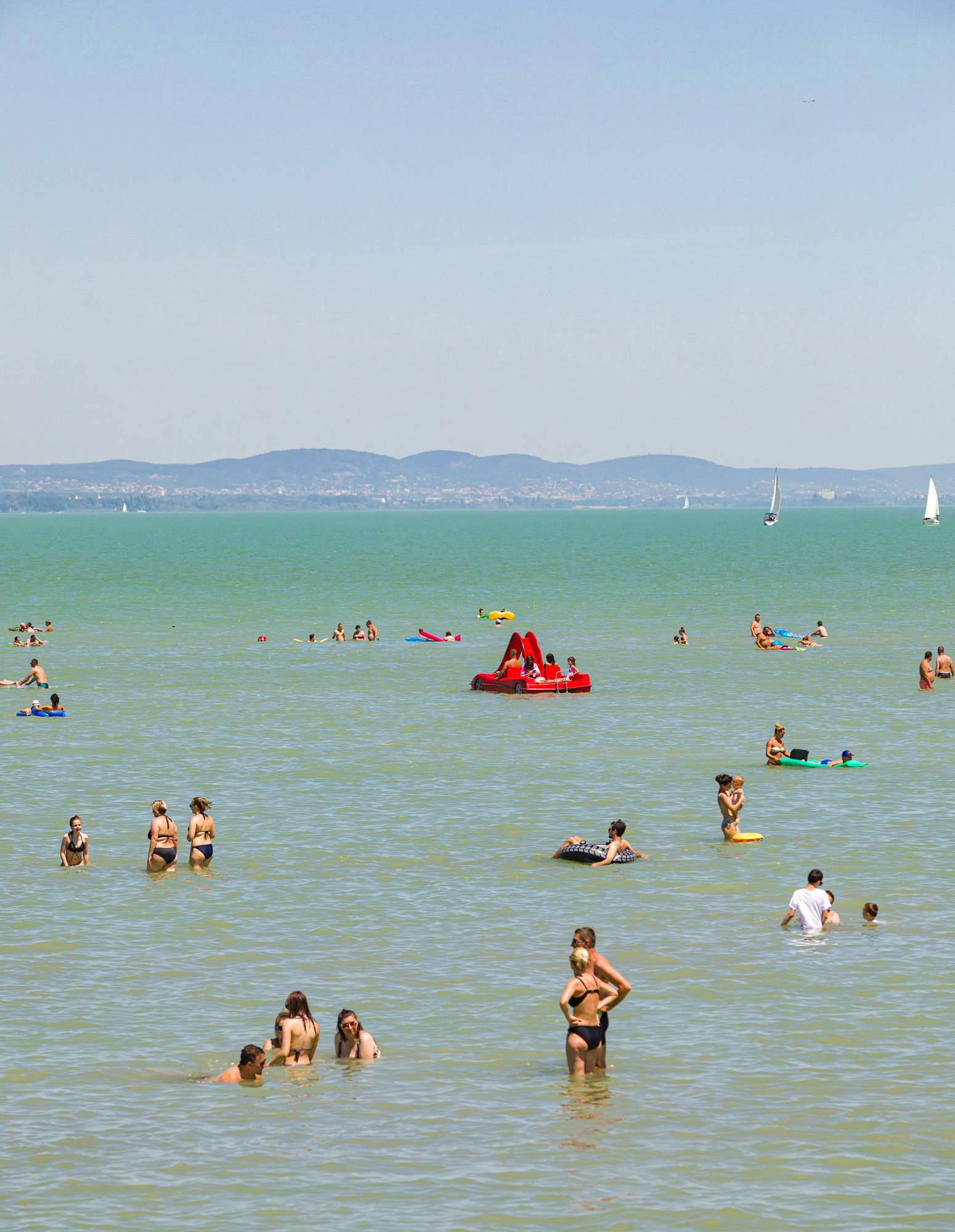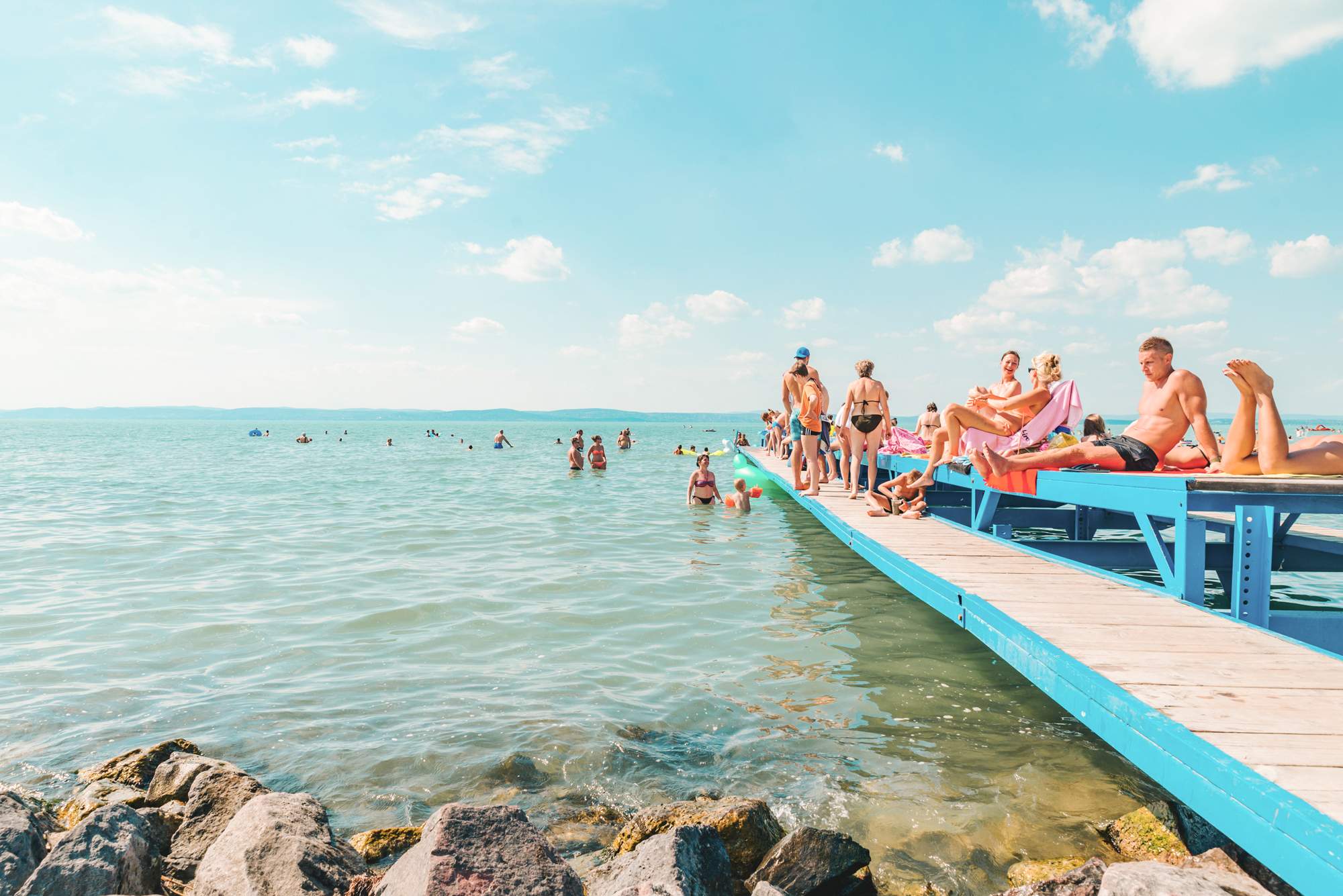 Boat rentals abound wherever you approach the shore but Tihany and Siofok (accessible by a short ferry) are best for yachting. Balaton is shallow and narrow – very strong swimmers can power from one side to the other. But as it's 77km long, the best way to explore its shores by boat. Esterhazy Beach in Balatonfured is perfect if you are staying in town but if you don't mind the short drive (or a longish walk), Plage 18 is hard to beat. The handsome restaurant on Tihany Peninsula doubles as a beach club and has gazebos for hire.