Society / Istanbul
Bosphorous blues
A decade ago Istanbul was seen as an open, liberal city where culture still came together with ease. But now people are facing tougher times.
1.
the film-maker
Kivilcim Akay
Film as a bridge to understanding.
By Diego Cupolo
Modern Turkey was founded on the idea that all citizens are Turks, regardless of their ethnic backgrounds. But Kivilcim Akay (pictured), an Alevi Zaza Kurd with Armenian roots (a mix of Turkey's main minority groups), says that her experience as "the other" amid the increasingly nationalist rhetoric of recent years propels much of her work as a film-maker and artist.
Akay's family moved from the southeastern province of Mus to the city of Izmir on the Aegean coast, where she was born and raised. She has been working in the Istanbul film industry for 12 years. In 2019 she gained international success with her film Amina, which documented the life of an immigrant Senegalese dress model and the prejudices she faced daily. The award-winning documentary tries to compel viewers to "confront their prejudices and question their actions," says Akay. The film has had many accolades, airing in multiple countries, including on US public broadcaster pbs. "Half of my family had to leave this country for political reasons," she says. "I understand what it means to live in a city that you don't belong to. I define myself, not just in Amina, but in all my work, as a bridge so that people can understand each other."
Akay has turned her attention to the cultural and structural transformation of Istanbul. Her upcoming film Ertil, Master of Complications documents the rapid urbanisation of this city of 16 million. "When you walk in this city and see a place that changes after one or two years, it's quite dramatic and traumatic," she says. "The city changes architecturally every day."
Recent political developments have made it difficult to get state cultural funding for independent, critical directors so Akay has adapted by seeking more support from abroad. "The system wants to place people with several identities at the bottom of the structure – and when you manage to fight back and become successful, you shock the system," she says. The rising trend of state censorship has pushed many of her colleagues overseas but Akay is staying put. "My commitment is to this city," she says. "I don't think I could find the same muses in Berlin or Paris. I prefer to tell the stories of Istanbul."
---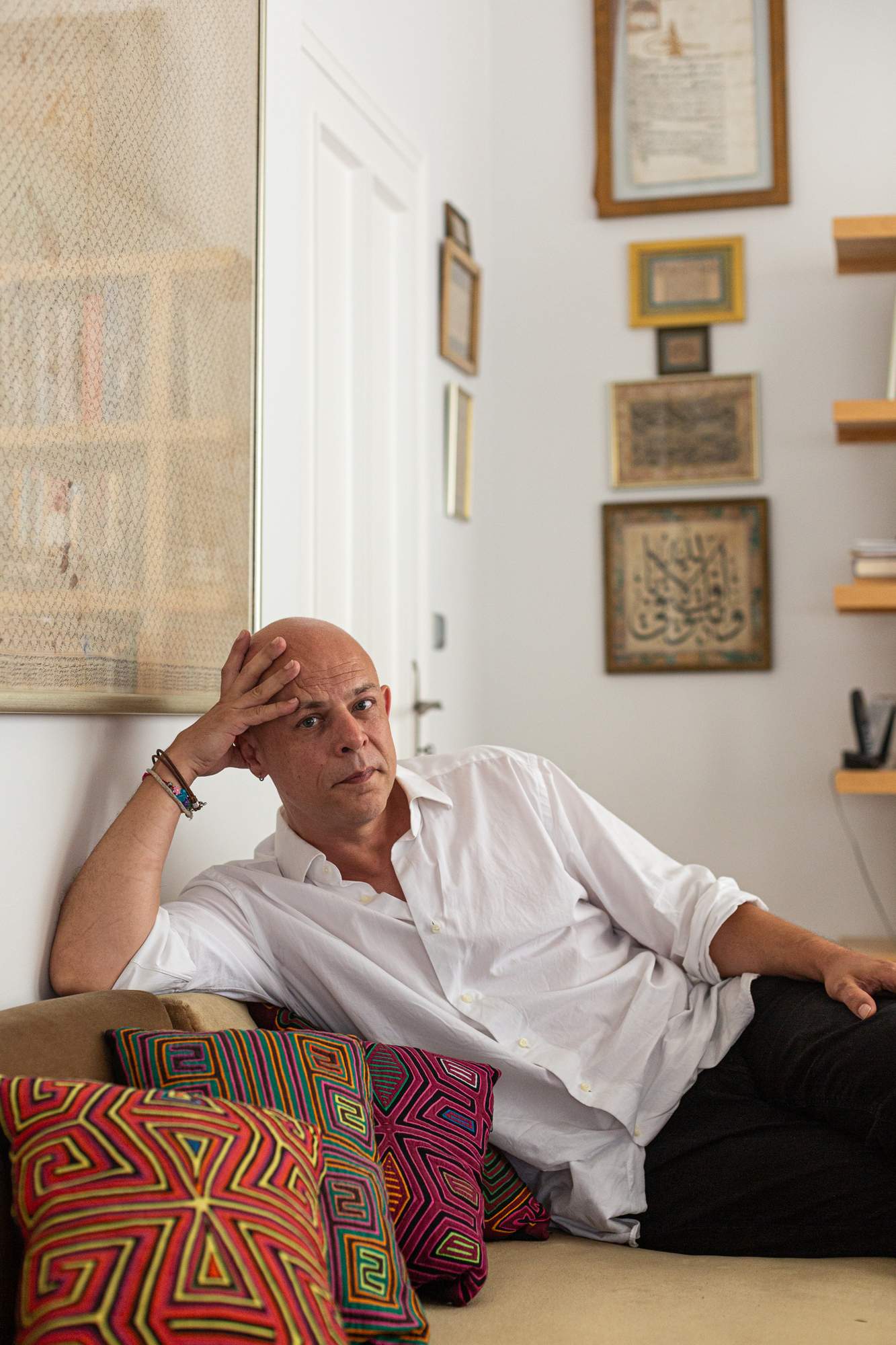 2.
the gallerist
Kerimcan Guleryuz
Keeping artistic expression alive.
By Ayla Jean Yackley
After running art galleries for 13 years, a hotel development pushed Kerimcan Guleryuz's The Empire Project out of one location and political unrest was destabilising the next. In 2017 he turned The Empire Project into "a nomadic experiment, with the understanding that a gallery is more than a place to sell goods; it's a collaboration with artists." Guleryuz (pictured) has staged more than 20 shows since – at spaces across Istanbul and further afield in Paris, Mumbai – and has helped artists fund work and publish books. Shows feature the risqué illustrations of Burhan Kum, the esoterica of Sinem Disli and the elegant drawings of his father, Mehmet Guleryuz. "If we were to retain creative freedom and critical content, we couldn't just shut up and keep dancing," he says.
The Turkish art community is not immune to the political climate: angry mobs have assaulted visitors for drinking at previews and raided exhibitions for showing nude sculptures. "It has never been comfortable or easy to do art here," says Guleryuz. Turkish artists have always used the metaphorical to adapt and suppression of the arts invigorates new ways of critical expression. "We know that nothing is safe but that also means that nothing, including what we're experiencing now, lasts for ever."
---
3.
the chefs
Kaan Sakarya and Derin Aribas
Street-feeding men.
By Jennifer Hattam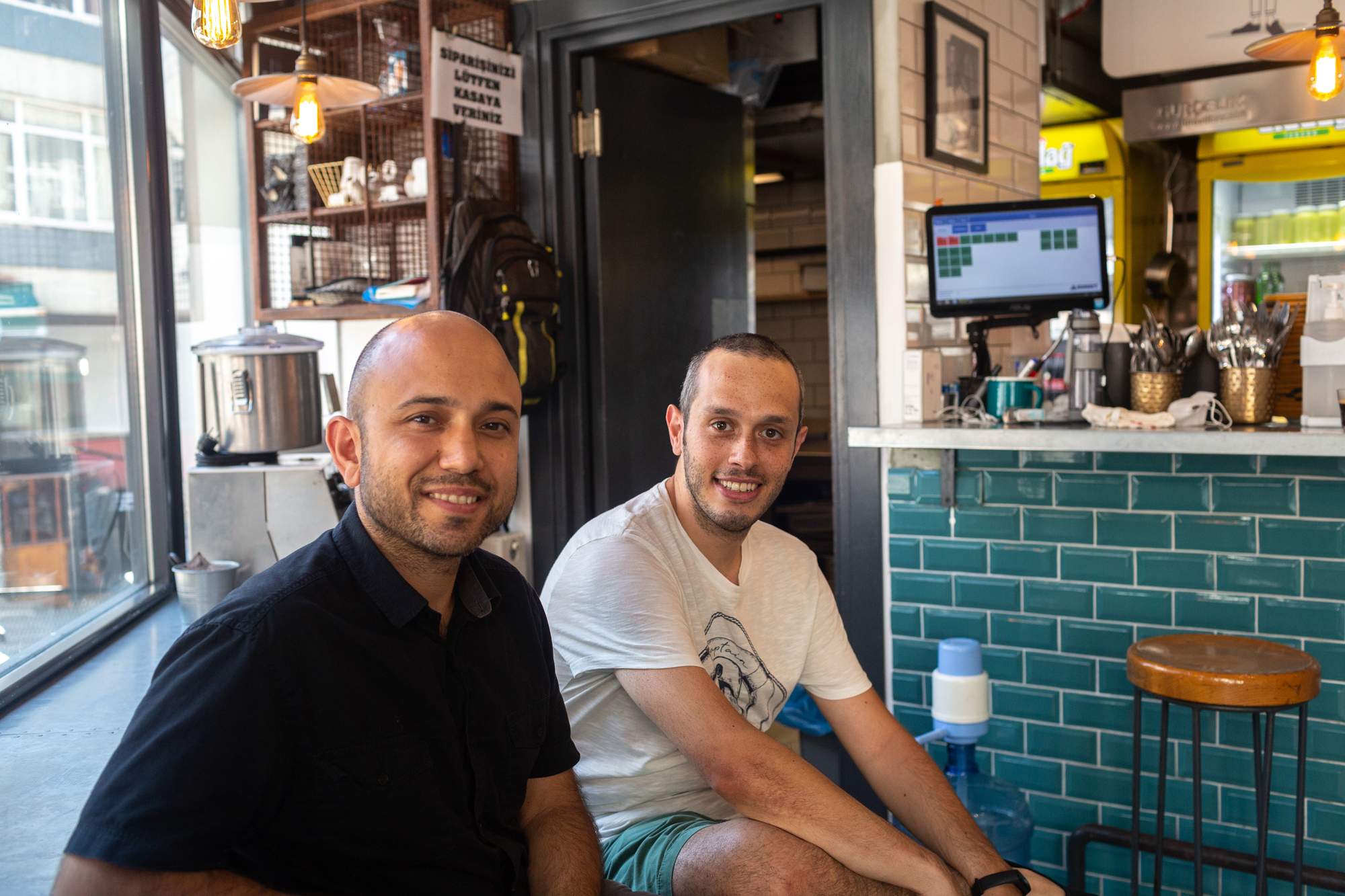 Istanbul has weathered a lot since Basta Street Food Bar's opening day in spring 2016, including terror attacks, an attempted military coup  and a currency crisis. But business at the small restaurant was strong in 2019, with customers queuing for Basta's gourmet durum (flatbread wraps). "On Saturdays, you couldn't find a table," says chef Derin Aribas. "Then everything changed."
The coronavirus pandemic emptied Istanbul's typically heaving streets and Basta closed its doors for almost three months. Though life has started to return to the artsy, liberal enclave of Kadikoy, business at Basta is still a mere quarter of what it was. Meanwhile, operating costs from utility rates to taxes are soaring, along with inflation, as Turkey's economy continues to struggle. And behind it comes a steady beat of political tensions and dispiriting news. "Every day there's something new and it takes a huge amount of energy out of you," says Aribas. "Even if you think you're not following the details closely, it wears you down."
While the restaurant was closed, Aribas and co-chef Kaan Sakarya (pictured, on left, with Aribas) revised Basta's menu to put together weekly home deliveries. They hope to open a long-delayed new venture soon: a wine bar. "It won't be fancy; it won't be street food," says Sakarya. "It will be the kind of food that we're making at home." But Aribas laughs nervously: "Let's not make too many plans." It's been that kind of year.
---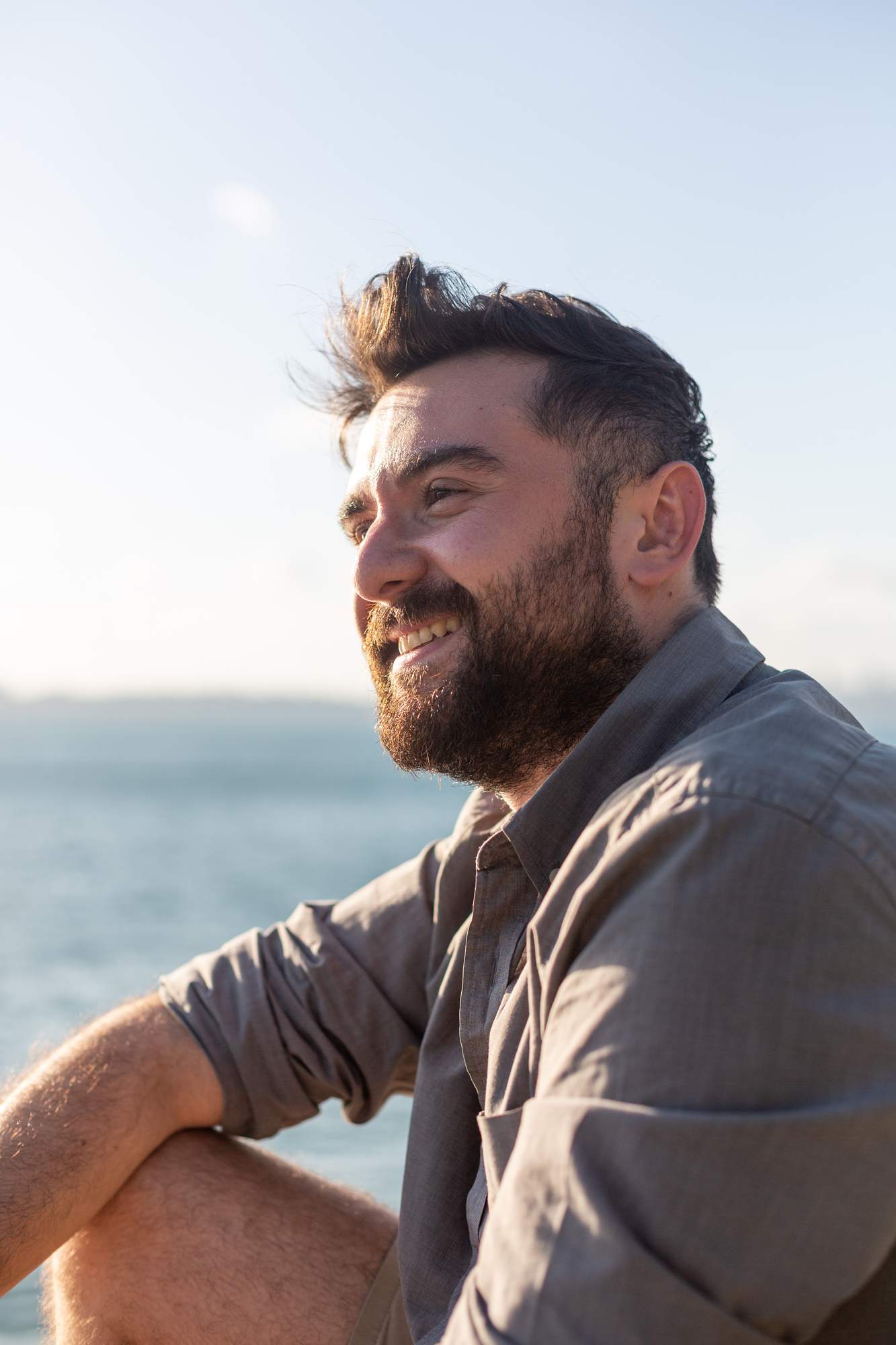 4.
the journalist
Engin Onder
Starting the conversation.
By Diego Cupolo
In 2010, Istanbul was selected as a European Capital of Culture. Engin Onder (pictured) helped to host a wide range of people and events, which left him feeling upbeat about the prospect of more inclusive public discourses. But after a violent coup attempt, a two-year state of emergency and a crackdown on free speech, he sees many missed opportunities.
At the age of 20, he founded media platform 140 Journos with a group of university friends. What began in 2012 as a video-centric citizen-journalism project to cover key protests and court cases has grown into one of Turkey's leading digital outlets. It offers narratives to counter the pro-government media companies that fill 95 per cent of the nation's information ecosystem.
Earlier this year, 140 Journos released a mini-documentary on one of Turkey's leading opposition figures, Ali Babacan, a former member of the ruling Justice and Development party who resigned and founded the Democracy and Progress party in March. Such critical voices rarely appear on mainstream channels. The documentary logged millions of views and raised 140 Journos' profile. Onder and his team are working on similar documentaries with the goal of fostering conversations between highly polarised segments of society. "People want to talk," says Onder. "They are craving it but existing barriers alienate them, so it's the media's duty to create that link and a platform. I will not leave Istanbul. I still love this city."
---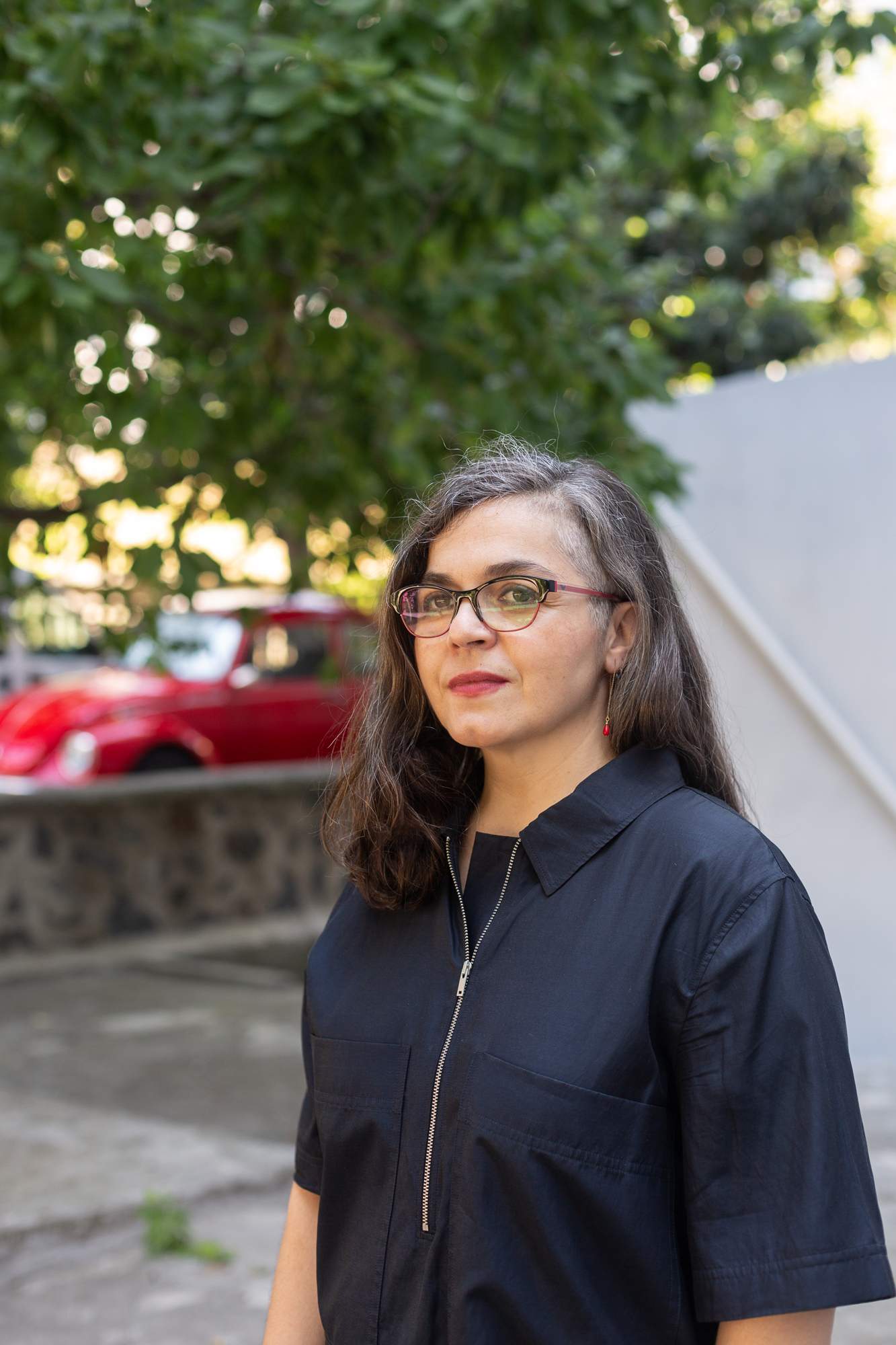 5.
the architect
Aslihan Demirtas
Rethinking public spaces.
By Jennifer Hattam
Aslihan Demirtas (pictured) worked for architect IM Pei before starting her own architecture practice, which focuses on public space, exhibition design and cultural initiatives. During the pandemic, she drew solace from watching neighbours transform a car park into a volleyball court, picnic area, vegetable plot and walking track. "Those of us lucky enough to be at home started looking at the parts of the city we don't usually care much about and realising that there's a lot of under-utilised land that can become social, open spaces," she says.
Demirtas hopes to encourage lasting rethinking of small urban spaces. With just 2.2 per cent of land devoted to parks and gardens (compared with, for example, 33 per cent in London), Istanbul sorely needs it. Work created by Demirtas's graduate students on urban agriculture will be exhibited this autumn as part of the Istanbul Design Biennial, which in turn will fund participants' research projects and urban interventions over the coming year. For Demirtas, that means working to create gardens around the city, which has a centuries-old (but vanishing) tradition of market gardens that she and others have fought to protect.
"In this country, if something isn't working, they just ban it or demolish it," she says. "And the political climate makes it tough for anyone to stick their neck out." Still, she says, the pandemic saw many reclaiming public spaces and "practising their right to [inhabit] the city". Demirtas and many in Istanbul will hope that the feeling sticks.