Start-up hubs / Nicosia
Good spot
Even in a suppressed economy, opportunity is everywhere. We meet the residents of Nicosia who are forging their own path and highlight cities on the up.
The summer sun illuminates a cluster of palm trees on Ektoros Street in the old town of south Nicosia. In the Cypriot capital, restaurant owner Pavlos Kyriacou and his team are busy laying out white marble tables in the shady courtyard of Aigaion House for the evening. Kyriacou renovated the listed neoclassical building and former taverna in 2018 with his wife, Dinah, who also runs the adjacent concept store, Istorja. "The name Aigaion comes from the Aegean Sea," says Kyriacou. "If you look at Cyprus's position on the map, we've always been at the crossroads of different cultures and flavours, so for us the sea is a symbol that unites people." Kyriacou, 45, previously worked for Microsoft in Munich and, following a brief stint running two restaurants in the Bavarian capital, returned to his hometown in 2015 to broaden Nicosia's culinary offerings. He now owns, with his business partners, two restaurants, a café and a bakery, and has plans to expand.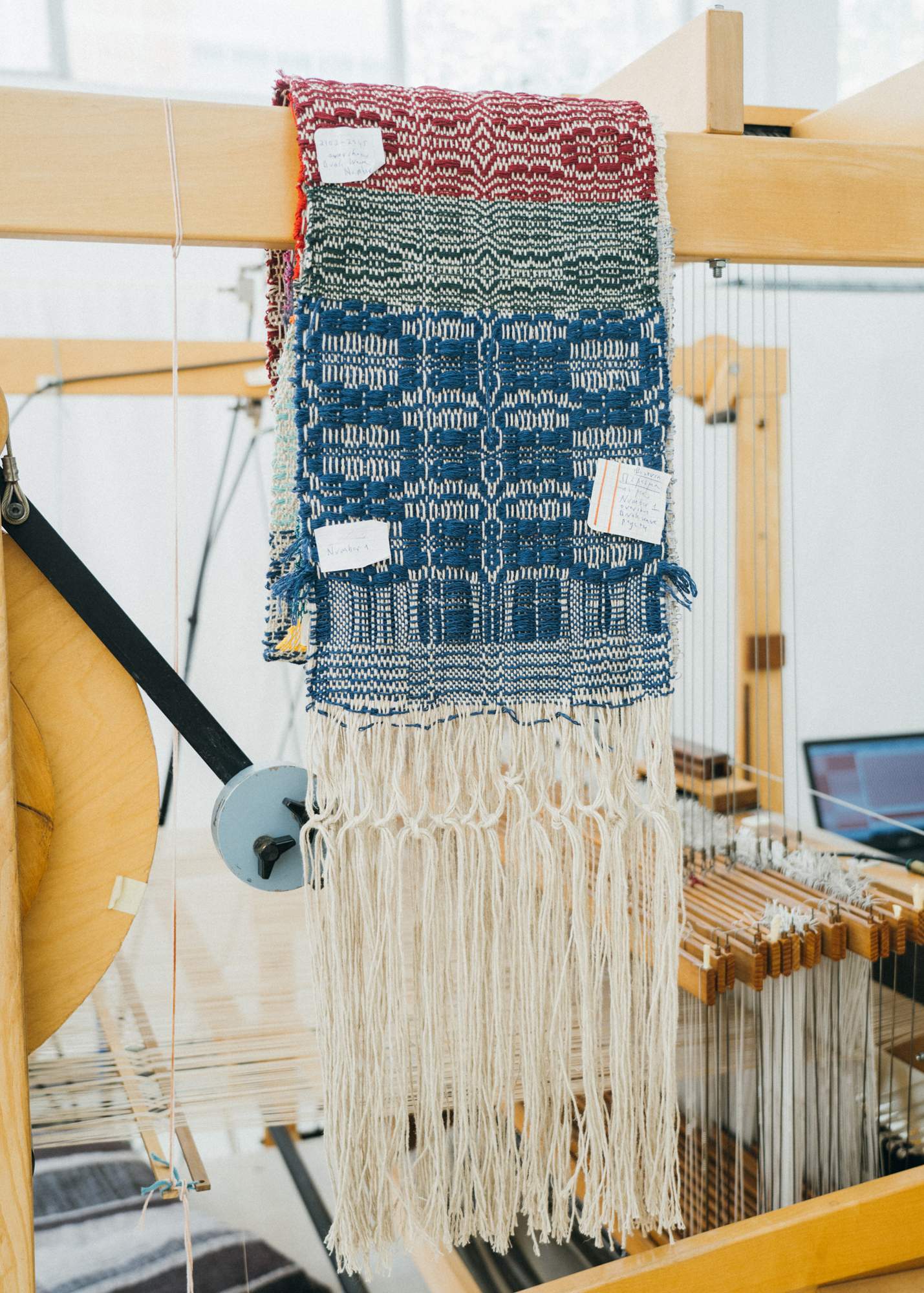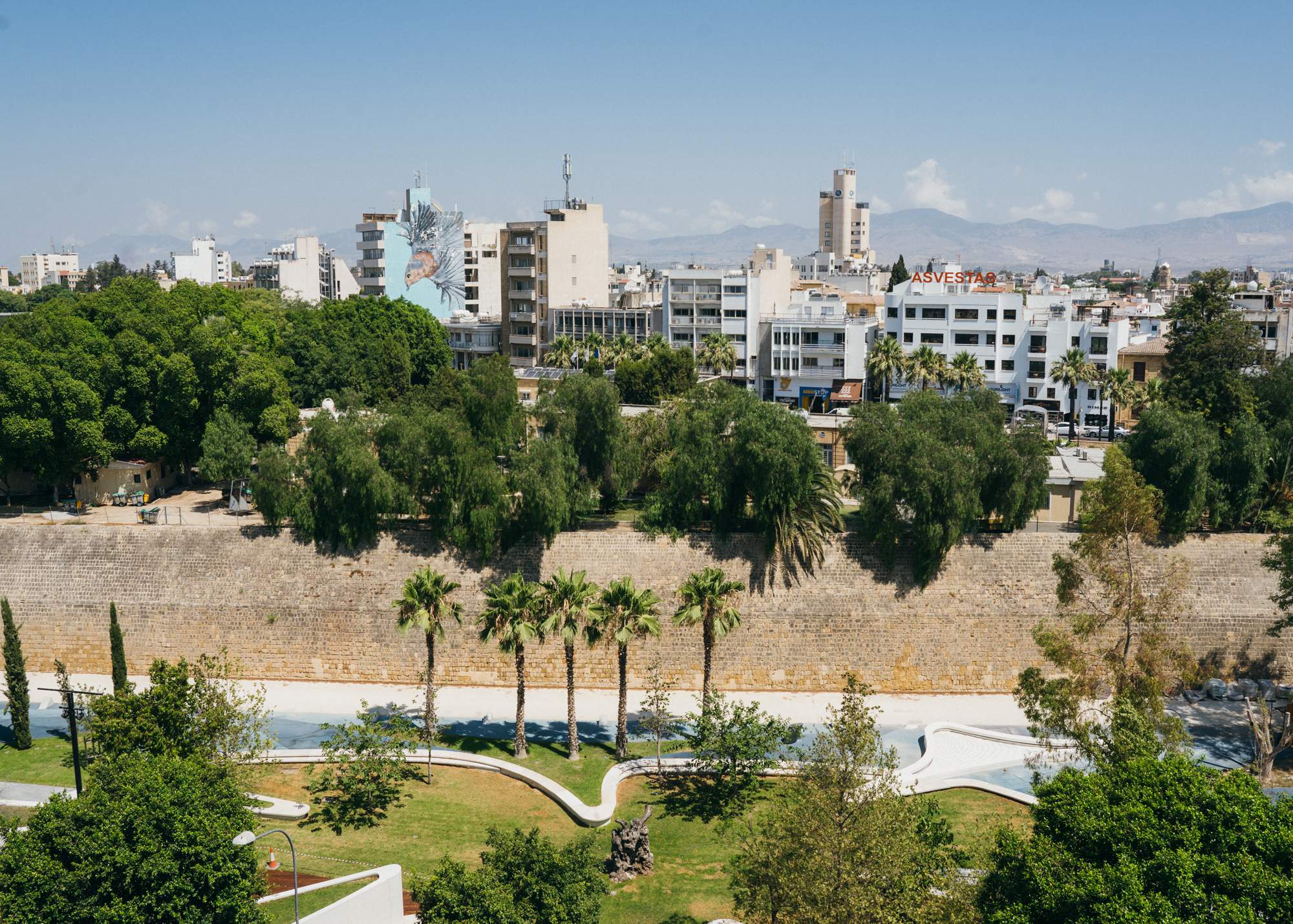 Kyriacou is one of many business owners whose bet on Nicosia's old town has paid off. "When I was younger the area was almost a dead zone; nobody wanted to live so close to the green line," he says, referring to the UN Buffer Zone that separates the halves of Europe's last divided capital. Once abandoned following the Turkish invasion of Cyprus and Nicosia's dramatic split in 1974, the area's mix of neoclassical and spacious industrial buildings has been steadily attracting entrepreneurs setting up shop.
"We started as a bookstore but we've become a tight-knit community," says architect Stavros Ioannou, who founded nearby Meres bookshop in 2016 and now runs his practice mob Design Studio next door. Housed in an airy warehouse discreetly renovated by the studio, Meres launched with the aim of introducing Cypriots to beautifully published design and architecture books. The shop now hosts a string of events through the year, from coffee tastings with local roasters to art exhibitions and book presentations.
Businesses like Meres are a far cry from the standard chain shops and franchises that Nicosians were once used to. The new wave of independent openings is good news not only for customers but also for emerging creative practices. "We're seeing growing demand for custom, tailored branding because of the rise in smaller businesses seeking to forge a unique identity," says 30-year-old Gloria Londou, who co-founded Egg Design Studio with Nikki Kertemiou in 2013, just as the country was emerging from its financial crisis. The duo met while studying graphic design and advertising at university, taking on a client each before graduation.
Egg's early clients include high-end cycle shop Cyclo and Lost and Found, one of Nicosia's first cocktail bars. "We prefer working with new companies and smaller brands rather than corporations," says Londou. "We love collaborating with younger clients because they're more open to experimentation," adds Kertemiou. As they guide monocle around the studio's bright office at the edge of Nicosia's 16th-century walls, they assure us that, despite the country's reputation for luring foreign investors – with vat incentives – the city's businesses haven't been neglected. "Taking our first steps was definitely challenging," says Kertemiou. "But it was easy to find people to help us set up and find the right space." The pair are planning to expand their team and have recently secured a number of new projects, including the newly opened Map boutique hotel. "We always wanted to work on a hotel so this was a dream project," says Kertemiou, cheerfully.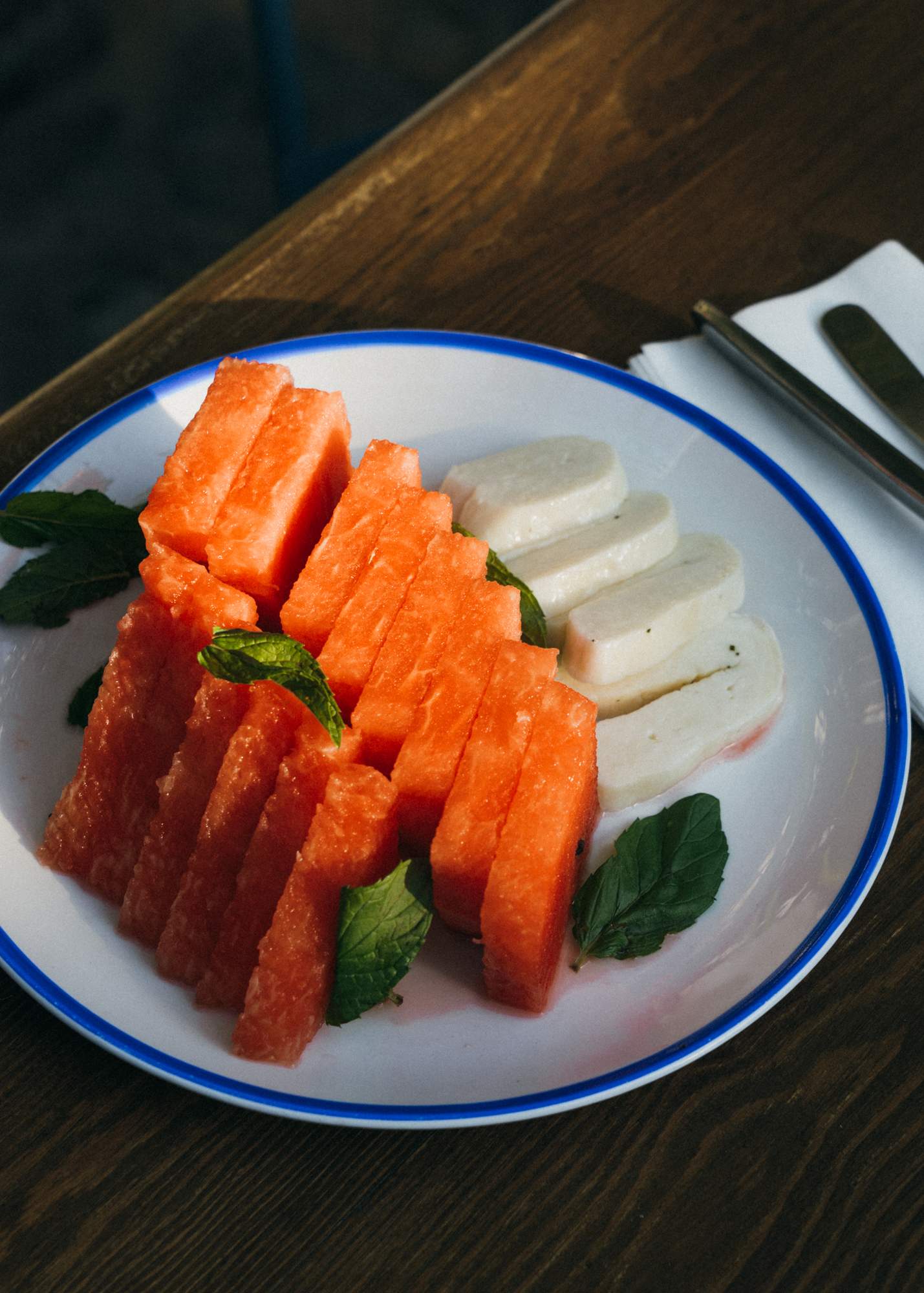 Young architect Michalis Anastasiou agrees that Nicosia is the ideal city to take your first business steps in. After five years working in London, Anastasiou and partner Alex Petsetakis, a stylist, decided to return to his hometown and renovate a two-storey neoclassical building belonging to his family into their new home and office. The 1930s building is in the heart of the old town, where, in the afternoons, the sound of the Adhan, the Islamic call to prayer, carries through from the streets of the Turkish side. The couple puts Nicosia's attractiveness down to the ease of collaborating. "Everything here feels easier to access," says Anastasiou, who has worked for UK-based architecture practice Roz Barr Architects, among others. "This morning I had a meeting with the ceo of one of Cyprus's largest steel manufacturers. For me it's about the directness, openness and willingness of established people to share knowledge with younger people like us." Anastasiou and his partner, Stephanie Misseri, recently won a public competition to create a visitor centre at the Akamas National Park. "Nicosia might be small but that also means it's a great opportunity to secure large projects," says Anastasiou.
The compact nature of the capital is a big pull. "There's an undeniable calmness to the city," says textile designer Joanna Louca, who returned to Nicosia from the UK in 2003 after completing her studies in textiles. Louca's airy studio on the west side of town is home to two large wooden looms and bobbins of yarn that add bursts of colour to the otherwise whitewashed space. "There are fewer distractions here and I don't have to follow a strict agenda or keep up with a 'design scene'. That gives me a freedom that allows me to work in a more meditative way."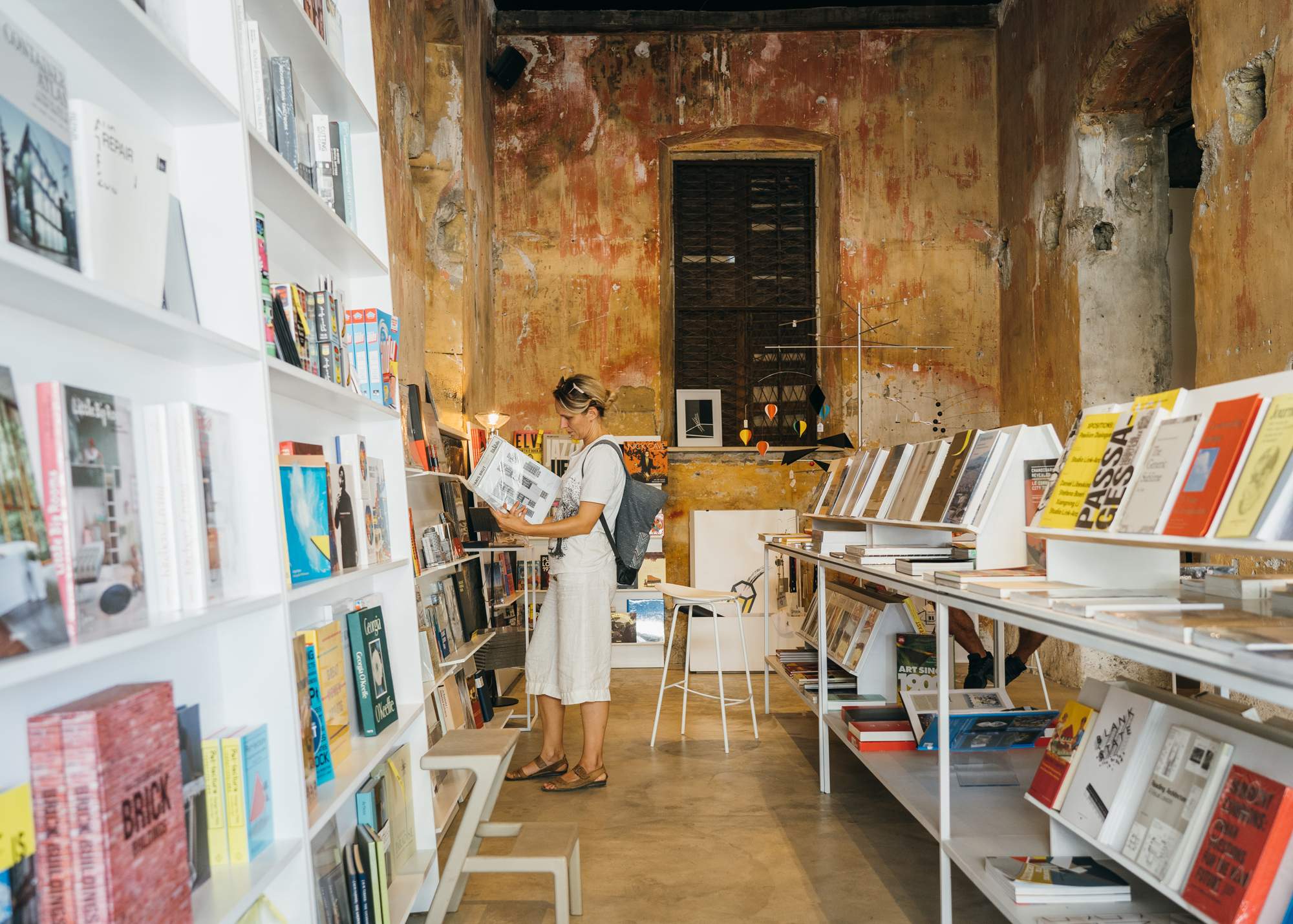 After several years of success with her line of hand-woven textiles sold under the label Joanna Louca Woven Editions, the designer now focuses on made-to-order art pieces. "I travel a lot for work but I'm happiest working in my studio," says Louca, who travels abroad several times a year to present her work at events including Maison et Objet and Milan Design Week. "If you find the balance between what Nicosia has to offer while travelling abroad too, it's a golden recipe."
Other Nicosians seem to relish the experiences gained in other countries. "My years in Thailand and India had a really deep impact on my work," says architect and artist Kostas Neofitidis, who lived in Asia for the better part of 20 years before repatriating and setting up Kota Art Gallery, where he showcases his bold paintings and prints of geometric shapes.
"This morning I had a meeting with the CEO of one of Cyprus's largest steel manufacturers. For me it's about the directness, openness and willingness of established people to share knowledge with younger people like us"
Maria Loidizou, one of Cyprus's most important artists, studied fine arts in Lyon before returning to Nicosia in 1987. "For many years there was no fine arts school in Cyprus, so most of the artistic community has trained abroad," she says. "But that's what makes Nicosia so dynamic and diverse. We have artists who have studied in the UK, France, Greece and the US. Each of them brings something unique, and that adds a certain richness."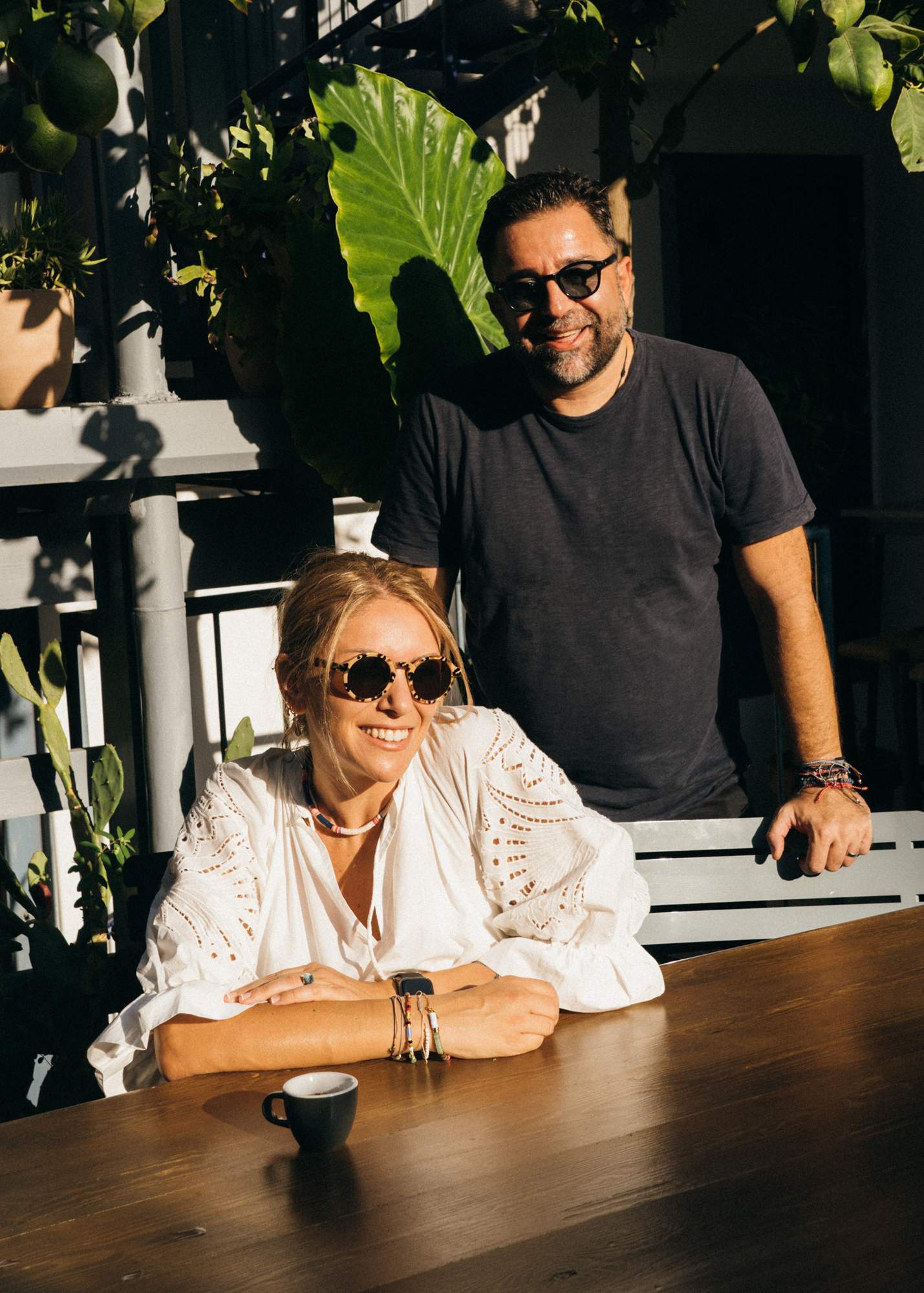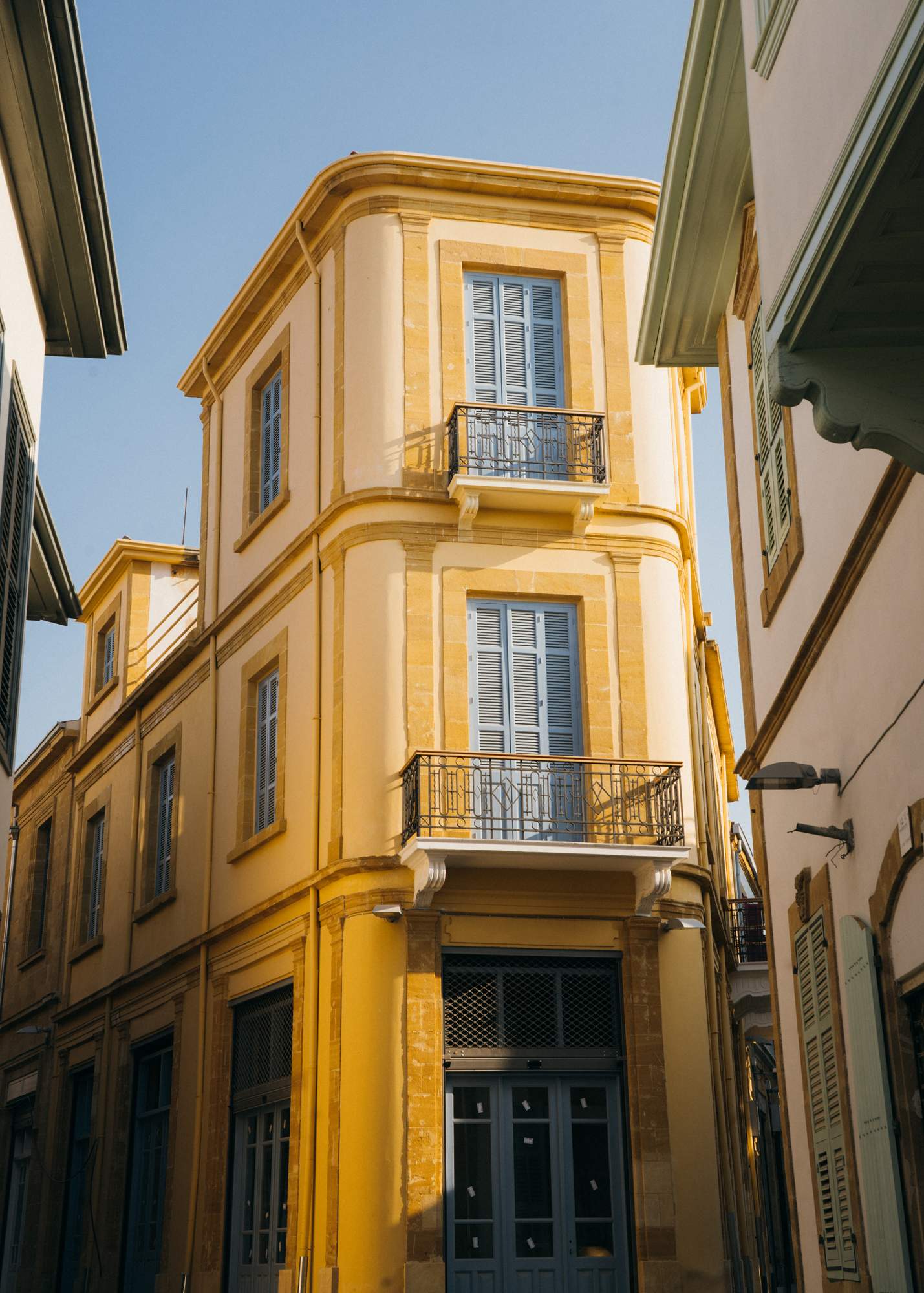 Back at Egg Design Studio, Gloria Londou shows monocle her designs for the Aigaion House identity: a reinterpretation of work by Greek painter Yiannis Moralis. "There's a growing hunger for fresh ideas and creative endeavors in Nicosia," she says. "It took a while for people's aesthetic to change but Nicosians are really embracing bespoke products, high quality produce and unique identities."
€1,500
Average cost of 100 sq m office in central Nicosia
10 days
Maximum time for registration of a new company
5%
vat rate until January 2021 for hotels, cafés and restaurants
€700,000
Total incentives announced this year for Nicosia-based start-ups
12.5%
Company tax in Cyprus
It's not just Cyprus that's proving to be fertile ground for budding entrepreneurs. These cities are also full of opportunity.
1.
For the out-of-city relocators
Kingston, Canada
By Tomos Lewis
Two hours by train from Toronto and Ottawa, three from Montréal, Kingston has been attracting entrepreneurs seeking to swap city life for a more laid-back but still well-connected perch. "We really liked Kingston, and sought it out as a place to live," says Matt Robinson, who opened the Something Else record shop with his wife, Tanya, in 2018. International firms are moving in, drawn to Kingston by the lower cost of living. "[We have] experienced growth that we've never experienced before," says Bryan Paterson, the mayor of Kingston. This is echoed by entrepreneurs such as Melody Morrison, who opened The Jungle plant shop in 2017. "It feels like a small town," says Morrison. "People support small businesses here."
2.
For shoe-making
León, Mexico
By Tomos Lewis
León, a city of nearly 1.5 million in Guadalajara, is the centre of Mexico's shoe-making industry. About 2,500 companies operate here, anchored by the city's historic tanneries. Newer shoe brands are finding a firm footing in León and international companies from across the border also produce their top-level handcrafted lines here. "We decided we had to move to León," says Emmanuel Polanco, co-owner of Miles & Louie, a boutique shoemaker founded in Tijuana in 2012. "It was the only way we were going to keep our business growing."
3.
For blue-sky thinking
Evora, Portugal
By Debbie Pappyn
A 90-minute drive from Lisbon is Évora, a popular tourist spot in the quiet region of Alentejo that has become a centre for aeronautics in the past couple of years. Portuguese company ceiia, which specialises in innovative mobility, has joined forces with Brazilian aerospace company Desaer for a future-forward project. "This joint venture will prototype, manufacture and market a new and very lightweight aircraft, the atl-100, from scratch," says Miguel Braga, ceiia's director of aeronautics and defence. "ceiia decided to run the project in Évora because it has the most relevant aeronautics cluster." Other companies in the sector, including Embraer, are based in the region, where there are two aerodromes with state-of-the-art facilities. The project has received full financial support from the Alentejan authorities. ceiia is also opening an r&d office with 50 engineers in the Alentejo Science and Technology Park. "The talent pool not only comes from our local university but also from two other regional polytechnics in Portugal," says park director Soumodip Sarkar. "The quality of life is fantastic here, slower than in a bigger city and with a clear focus on the future." 
4.
For small-market experiments
Ljubljana, Slovenia
By Guy De Launey
"Debureaucratisation" is the official term for Slovenia's new crusade against red tape. New Year's Day 2021 is the deadline for reducing the obstacles for investors in a country that was already attractive to start-ups. Like Croatia, this EU country's Yugoslav origins keep workforce costs lower than the European average. Unlike its larger neighbour, Slovenia is in the Schengen Area and uses the euro.  "It's not a trivial matter," says Marin Medak, who co-founded optical retailer Della Spina in the capital Ljubljana last year. "Further south, it's a very big problem for export and getting payments." Slovenia's size (population just two million) helps: networking is far simpler. "You can reach anybody in two calls," says Medak, who believes that Della Spina would not have had such a successful launch in a bigger market. "We could easily test our product and business model. But if the absolute numbers are greater you need much more capital and labour." Small businesses, like felt slipper-makers Kaaita, coffee-accessory designers Goat Story and gin distillery Broken Bones have also launched to great success.
5.
For agriculture technology
Hamilton, New Zealand
By Amanda Saxton
Hamilton has quietly become New Zealand's hub for biotechnology. "There are very, very sophisticated technology companies here now; lots of innovation and invention," says Rachel Adams, head of operations at start-up incubator Soda Inc. Helping farmers is the purpose of many Hamiltonian start-ups, whose agritech products are sought around the world. Technology companies flock to Hamilton for its infrastructure and abundance of freshly minted scientists (thanks to the city's two major colleges). Hamilton is cheaper than Auckland, an hour and a half north, but doesn't skimp on lifestyle. A surf after work is possible at wild Raglan Beach, just west of Hamilton, as is dinner at home after a day of skiing on Mount Ruapehu.
6.
The turn-around city
Jeonju, South Korea
By Max Kim
A city of about 650,000 near the southwestern coast of South Korea, Jeonju is the heartland of traditional Korean cuisine and architecture but is reinventing itself as a city for entrepreneurs. A start-up scene less crowded than Seoul's is one asset. "There are many entrepreneurial support services, such as universities, research labs and test beds, all within a 10km radius, making them much more accessible than [those of Seoul]," says Choi Jae-young of the Jeonbuk Creative Economy Innovation Center, the region's government-affiliated start-up accelerator. "It's a place with lots of open opportunities for entrepreneurs to try something new and get noticed." According to Choi, there are about 900 start-up incubation programmes and funding opportunities in Jeonju and nearby. Private sector interest is rising, with major firms beginning to invest in the region's companies.
7.
For hospitality
Geelong, Australia
By Nic Monisse
Geelong has some of the country's best beaches and its proximity to Melbourne makes the city of 250,000 an appealing home. It's also an attractive place to set up a hotel. According to the latest regional tourism report, visitor numbers grew by 15.7 per cent last year to 5.9 million. More than 1,500 guest rooms need to be built in the next 10 years. "The city will continue to support the tourism and hospitality industry as it works to keep up with growing interest," says city councillor Trent Sullivan. That could come in the form of grants to set up businesses in the city's old character-buildings. Choose a heritage structure and you're eligible for up to au$70,000 (€43,000) in funding.
8.
For access to – and investment in – water
Aqaba, Jordan
By Victoria Silva 
Aqaba is Jordan's only access-point to the sea, a vital connection between the Gulf and the Levant. Since it was declared a special economic zone in 2001, the city has attracted sizeable foreign investment. Jordan's stability, compared with Egypt and Sudan, puts it at an advantage. While Saudi Arabia's futuristic Neom mega-city, to be built just across the border, is mired in controversy, Aqaba has infrastructure, including the port's 12 terminals and a well-connected airport. It's at the front line of research and investment in desalination and coastal hospitality is rising as visitors come to enjoy the warm waters of the Red Sea.
9.
For hitting the right notes
Aarhus, Denmark
By Victoria Silva 
Aarhus has been forging a reputation as a leading global music centre. "We have the whole value chain: a very good conservatory, great education programmes and even companies producing recording equipment," says Jesper Mardahl of the city's music-networking platform Promus. "Alongside that, we've seen a proactive music policy from local government." That includes the establishment of a music council that distributes dkk2.5m (€335,000) every year to projects, support for a grants scheme that will provide 80 per cent of start-up costs to new music ventures, funding for the annual Spot Festival (Europe's answer to the US's South by Southwest), and the backing of projects such as Sound City Aarhus, a planned development that will offer reduced-rate recording facilities. Most importantly, there's a strong music community here. New arrivals need only reach out to Promus. "We'll introduce you to people, and help you find the required resources and programmes to get you up and running," says Mardahl.
10.
For technology in Africa
Kigali, Rwanda 
By Mary Holland
Technology companies seeking an African home would do well to consider Kigali: labs and campuses from education institutions like Carnegie Mellon sit in a cluster on the outskirts of the city, which is working to attract more businesses. Mara Group launched the first "Made in Africa" smartphone out of the city last year. Rwanda is looking at strategies for supporting the country's urban population, which is predicted to reach 16.3 million by 2032. With a likely increase in demand for transport (Kigali is hilly), the motorbike share programme CanGo is ahead of the curve. The country's considered environmental approach shows an engagement with sustainable economic development: plastic bags are banned, renewable energy targets are in place and the government-led Vision 2020 programme funds initiatives to overcome poverty and develop infrastructure.