Manufacturing / USA
On a roll
Denim production once defined US textile manufacturing but a focus on quantity over quality nearly snuffed it out. Now Vidalia Mills is bucking the fast-fashion trend. We meet the founders of the first denim mill to open in the country this century.
By the time North Carolina's famous Cone Mills White Oak denim manufacturer closed in 2017, much of the US textile industry had been hollowed out due to a hyper-competitive global market. But after 112 years making some of the world's most sought-after denim and supplying fabric to Levi's since 1915, its closure was mourned by the industry. As the last mill in the US, it marked the end of an era for the country's once-mighty textile industry. But not all was lost.
After Cone closed shop, textile-industry veteran Dan Feibus and Robert Antoshak, former director of international trade for the American Textile Manufacturers Institute, decided that they could save the US denim tradition. They put their heads together and Vidalia Mills began to take shape in the southern state of Louisiana. Recognising an opportunity in the market for high-end denim, they began hashing out plans to revive US-made selvedge – denim which is made using tried and trusted weaving techniques on traditional looms. "I knew that there was space for a premium denim mill where we make our own yarn and dye, weave and finish it in-house," says Feibus.
Antoshak adds that the industry in the US started experiencing changes that he thought they could capitalise on by moving away from fast fashion. "We knew that consumers could get behind superior quality and products that you keep for ever, instead of buying mass-produced clothing that is worn only a few times," he says. "We wanted to lead this charge from the US."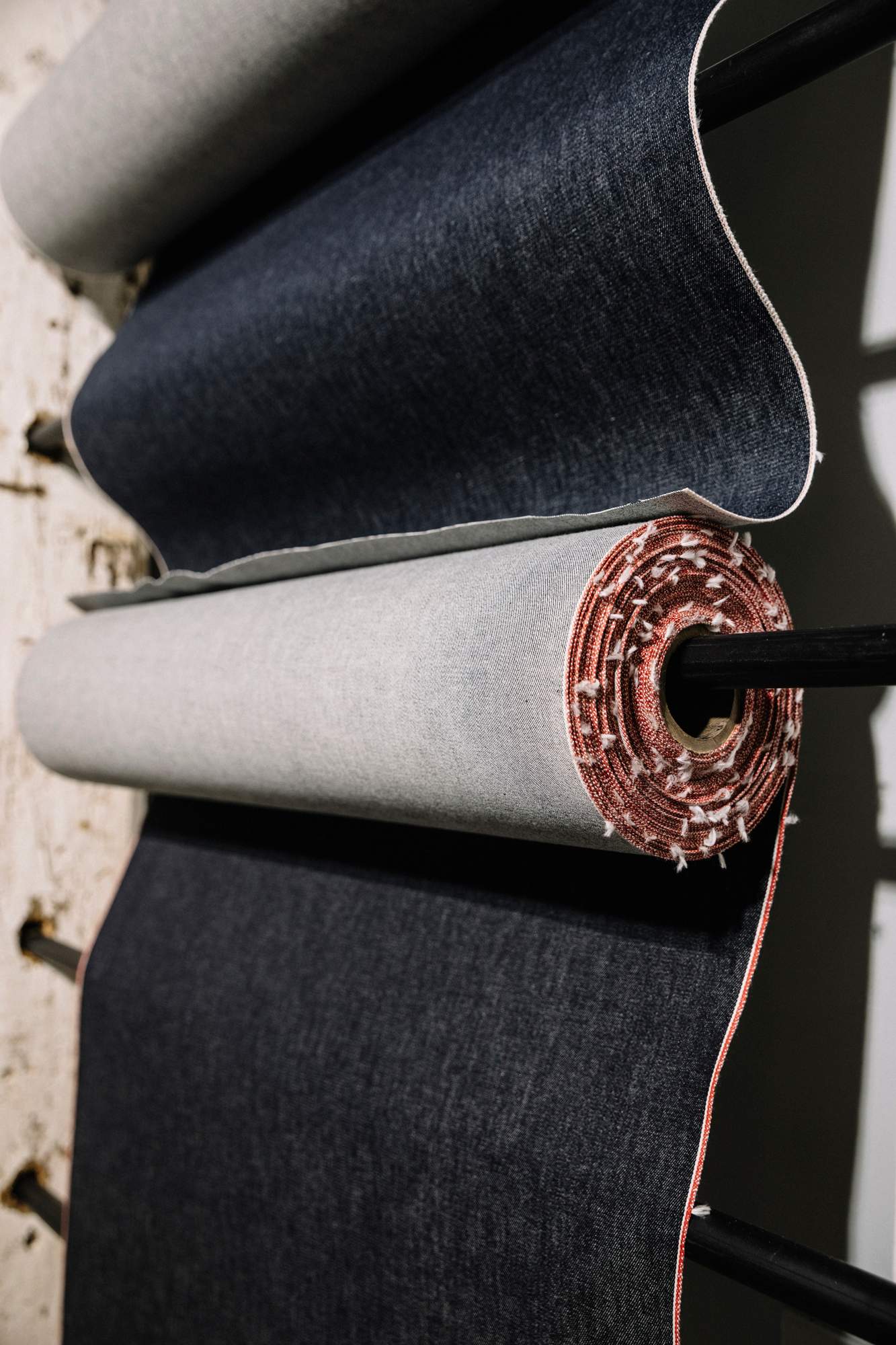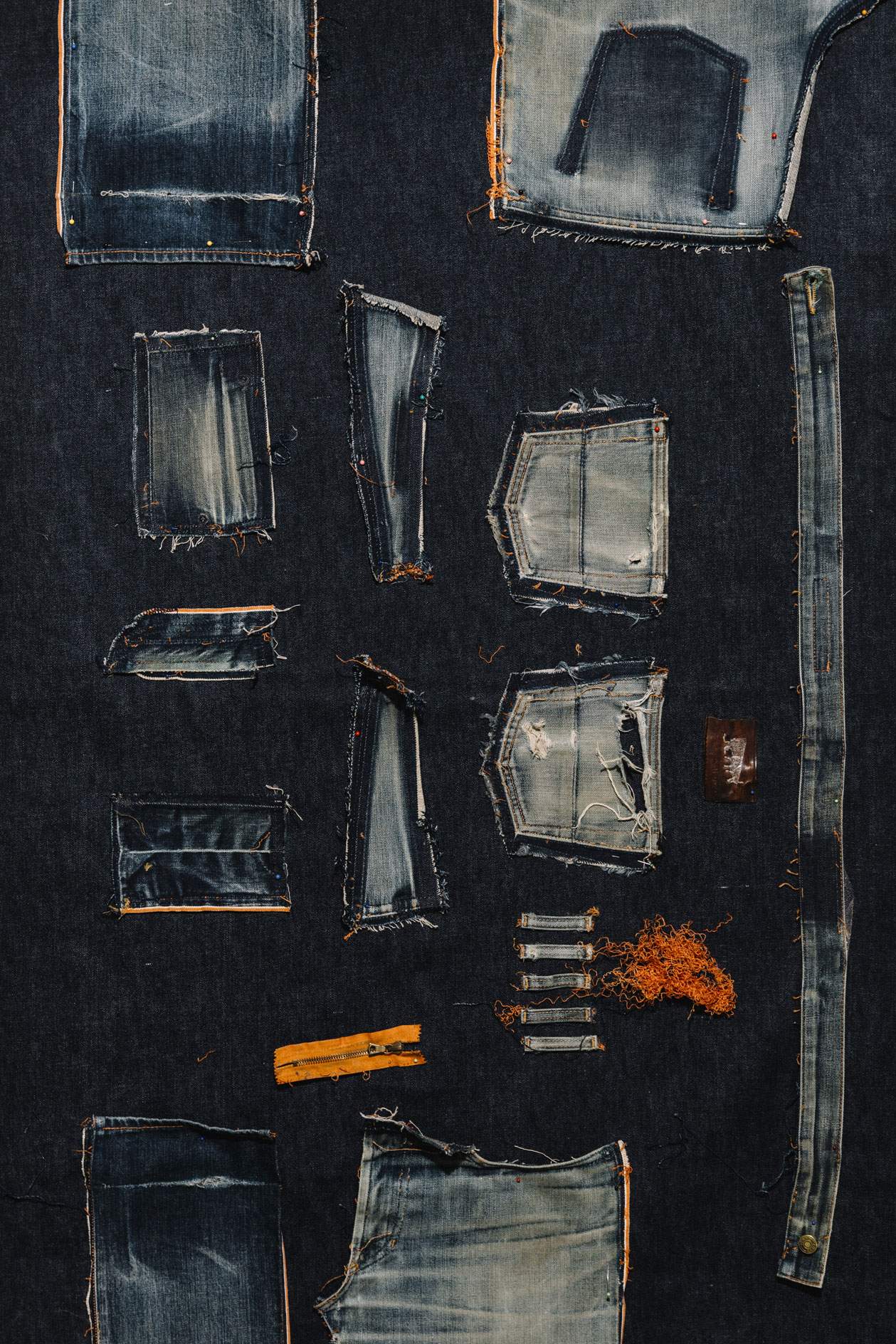 Housed in a huge 100,000 sq m building in Vidalia, the new factory is the first denim mill to open on US soil this century. Located on the west bank of the Mississippi, Vidalia consists mainly of farmland used for growing crops such as corn, soy beans and, of course, cotton. Vidalia Mills is the world's first manufacturer to use only E3-certified materials, drawing on a crop-tracing system ensuring that all cotton is responsibly sourced and sustainably grown. The mill is surrounded by more than 11,000 hectacres of cotton farmland for a direct farmer-to-mill supply. "Responsibly sourced cotton represents the most meaningful feedstock for global textile production," says Feibus. "It's a baseline for future industry standards. We want to be catalysts for change."
Vidalia Mills bought more than 45 1940s selvedge Draper X3 looms previously used by Cone Mills. These have been given a new life by David George, who has been working with the equipment for more than 50 years. "They're  a symbol of American pride and manufacturing prowess," says Antoshak, while also noting the importance of team members such as George. "When people around the world think of denim, they think of James Dean, cowboys and rockers, and the classic American fabric that was both reliable and rebellious. Small-batch selvedge is as definitively American as Kentucky bourbon or Texas barbecue. We're continuing a great tradition."
Vidalia Mills has quickly found its place in the market, with clients spanning respected Los Angeles-based brand AG and independent heritage labels Raleigh Denim Workshop and Nashville's Imogene & Willie, which bought the first rolls of Vidalia selvedge. "I still can't believe we were given that opportunity," says co-owner Carrie Eddmenson. "Being the first yardage, you get irregularities. But we embrace mistakes. It shows how hard George worked on those machines to get them back up and running."
Consumers agreed, with this first run of 400 jeans selling out in less than 48 hours. "Making denim from local cotton and employing Americans to do it sure feels right," says Eddmenson. "Vidalia has the power to ignite the 'Made in America' movement – and unite like-minded brands and consumers."
Selvedge was popular in denim weaving until the mid-1900s when US mills began modernising their machinery to keep up with the denim demand worldwide. As quantity superceded quality, selvedge looms in the US became obsolete because of their slower, less consistent production. But Vidalia Mills has found a premium market for denim made using its own yarn that is dyed, woven and finished on vintage looms. 
Vidalia Mills' strategy continues to lie in woxrking with brands that share its mission for crafting quality, small-batch denim with a story. While run sizes might be lower working with these labels, price points are higher, so Vidalia Mills can fetch a better price for its denim. Adopting a model of localised production means everything is made in one spot. And as cotton goes in one door and jeans come out the other, order sizes can be adjusted easily.