Travel / Global
Southern comfort
France's raffish second city hides a sun-bleached natural charm behind its sometimes disreputable image. We take to Marseilles' lesser-known locales and head out along the coast to discover its salty, breezy celebration of humble tradition and ritzy Midi life.
France's second city is enjoying a novel experience: for the first time this century the city mayor's office is not occupied by the right-leaning Jean-Paul Gaudin. The victory of Europe Ecology candidate Michèle Rubirola marks a turning point that's fuelling optimism within the city. For visitors, though, it's less the politics and more the promise of some overdue late-summer sun that's proving a pull. More than a few landlocked Parisians and beachbound Europeans have wended their way to the diverse city's creeks and turquoise waters in search of space to unwind. Plus, there are plenty of new attractions to tempt them, from independent restaurants and swimming clubs to smart hotels and a couple of new takes on the traditional cabanon, a small seaside holiday hut.
Foremost among the new openings is the Tuba Club at Les Goudes, a pretty windswept fishing village within the Calanques National Park just south of Marseille proper. The five-room hotel, restaurant and bathing spot was revived from the bones of a swimming club that sat here in the 1980s. Greg Gassa, a Marseillais restaurateur, and film producer Fabrice Denizot saw the club's potential and history – French diver Jacques Mayol was a member – as a starting point to create something entirely new and of a moment in which many are now seeking solace.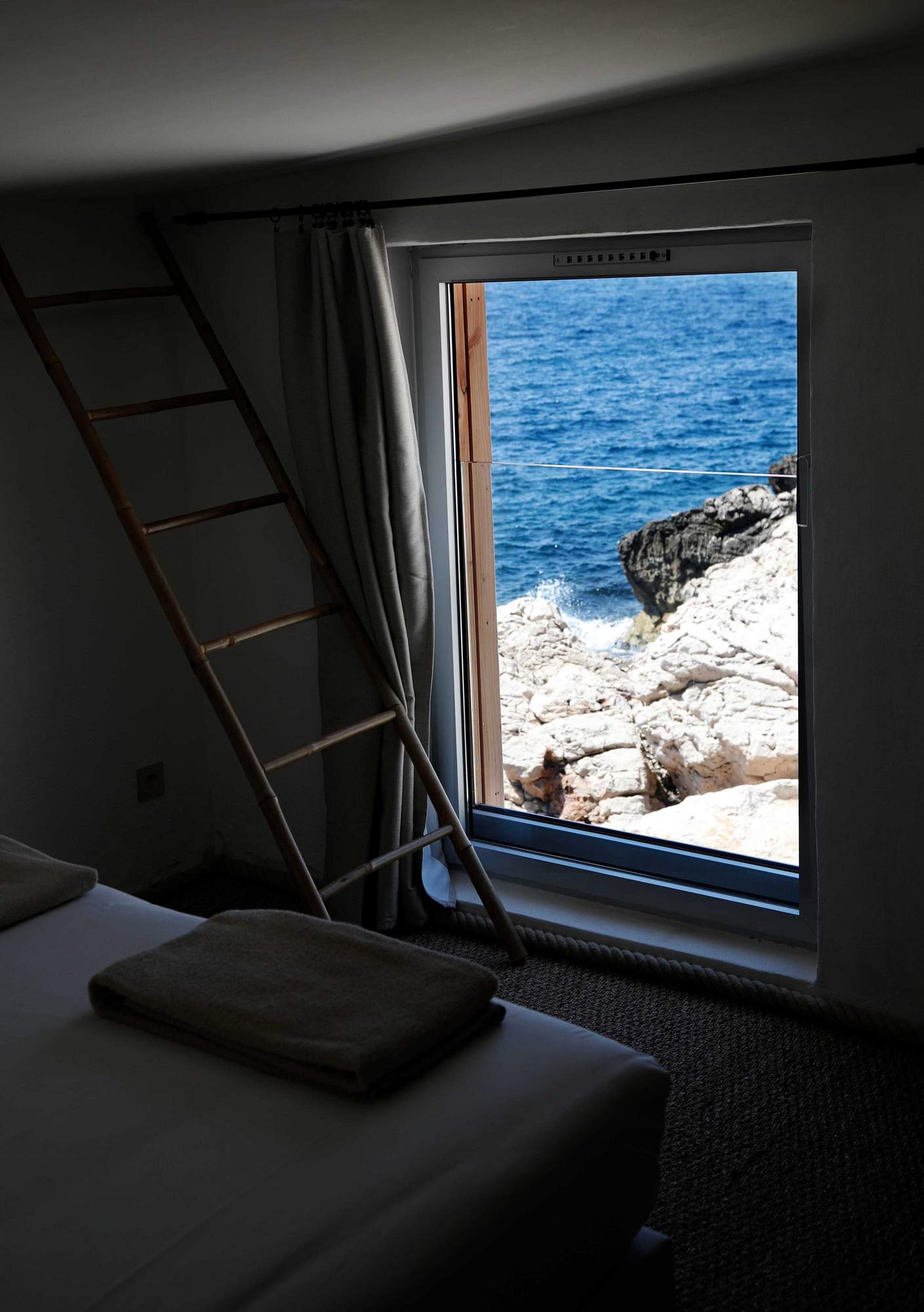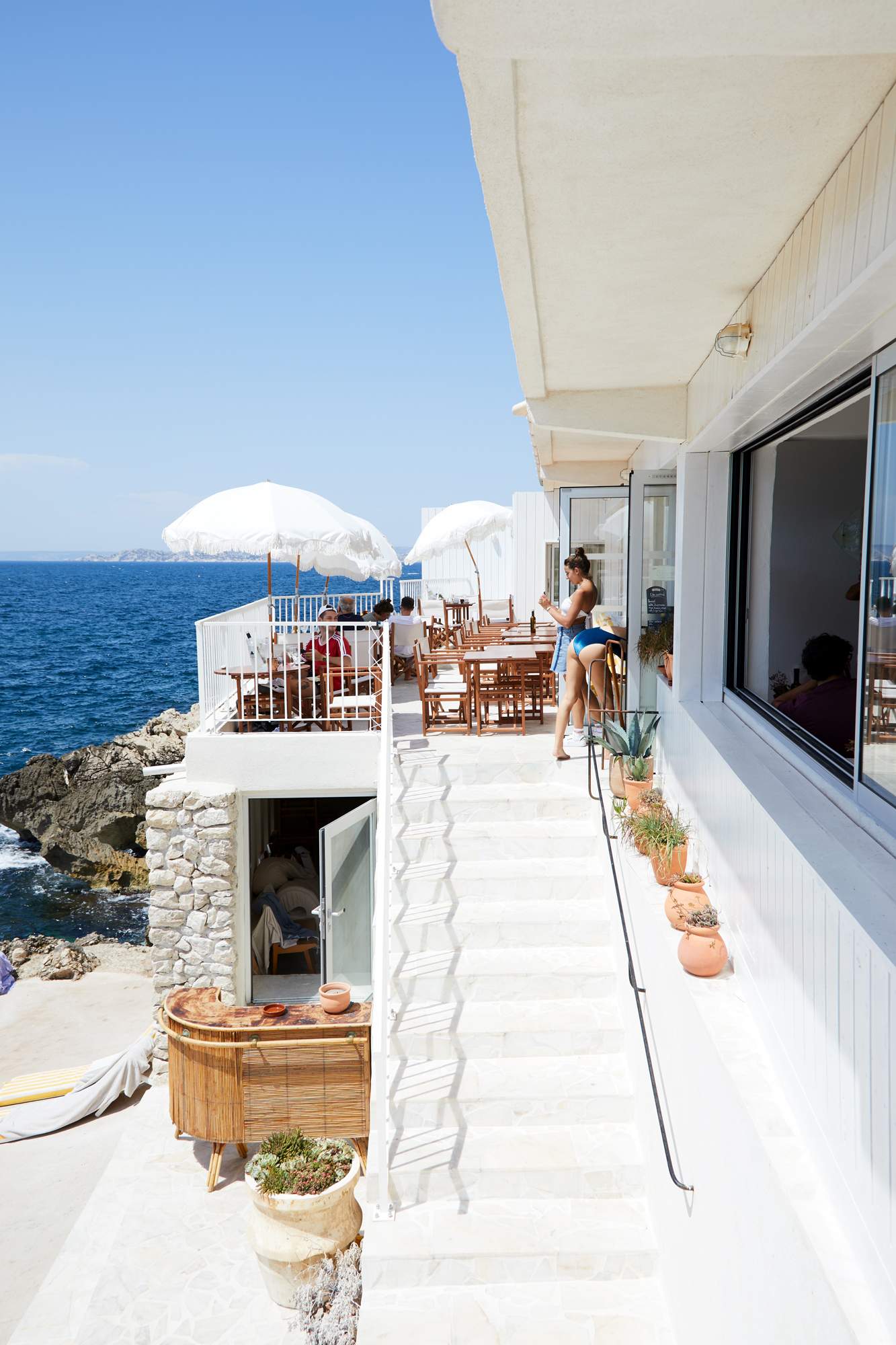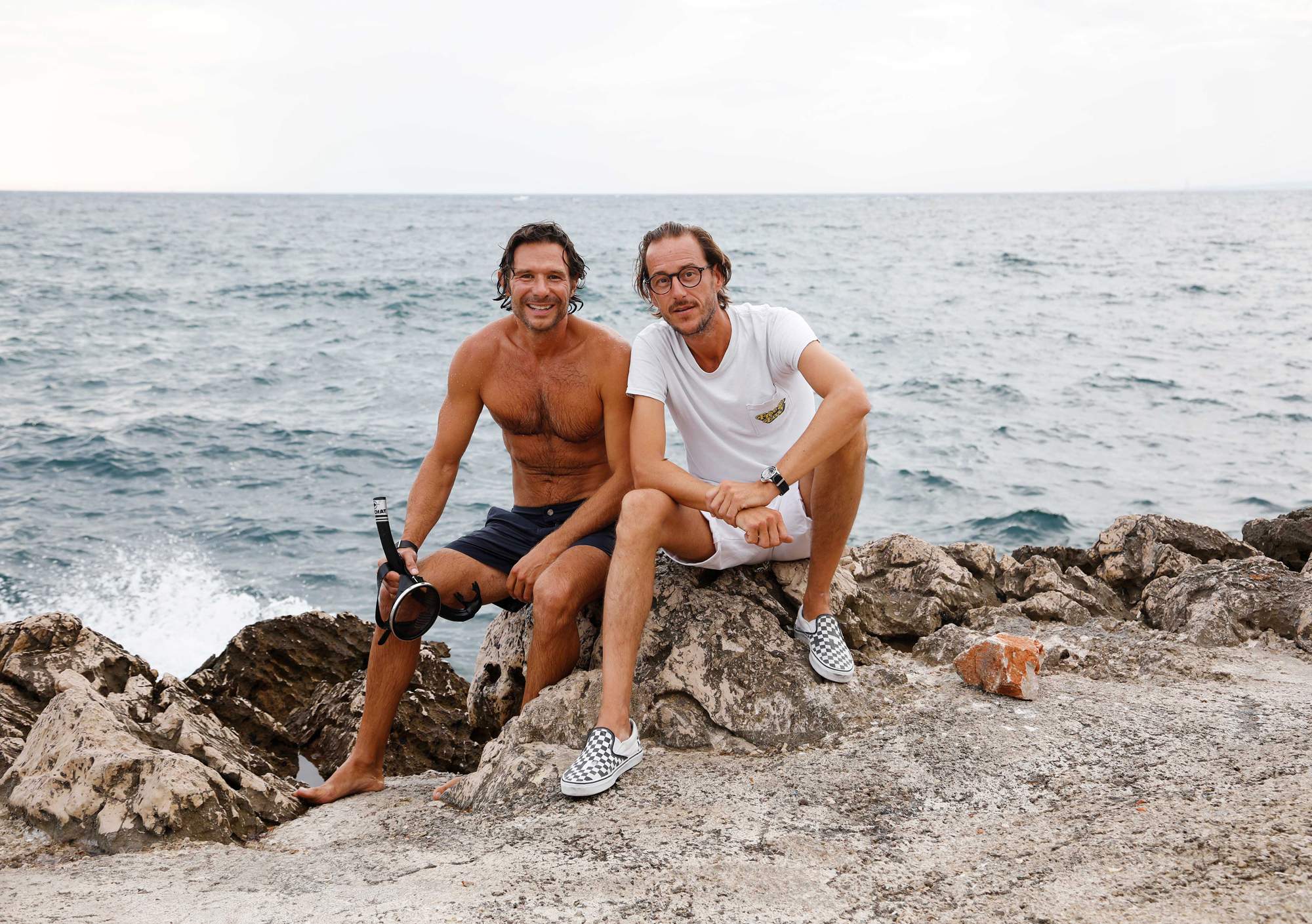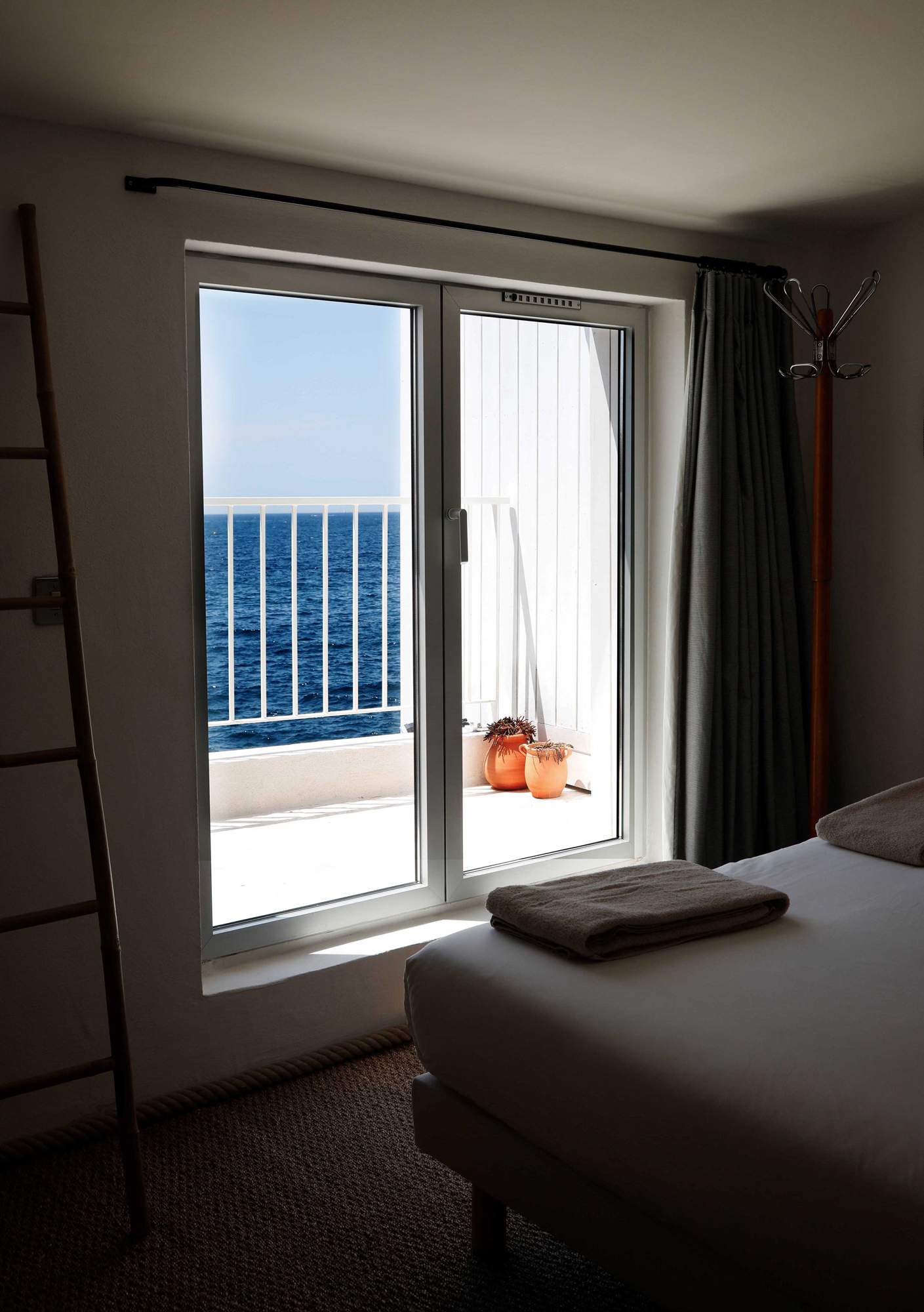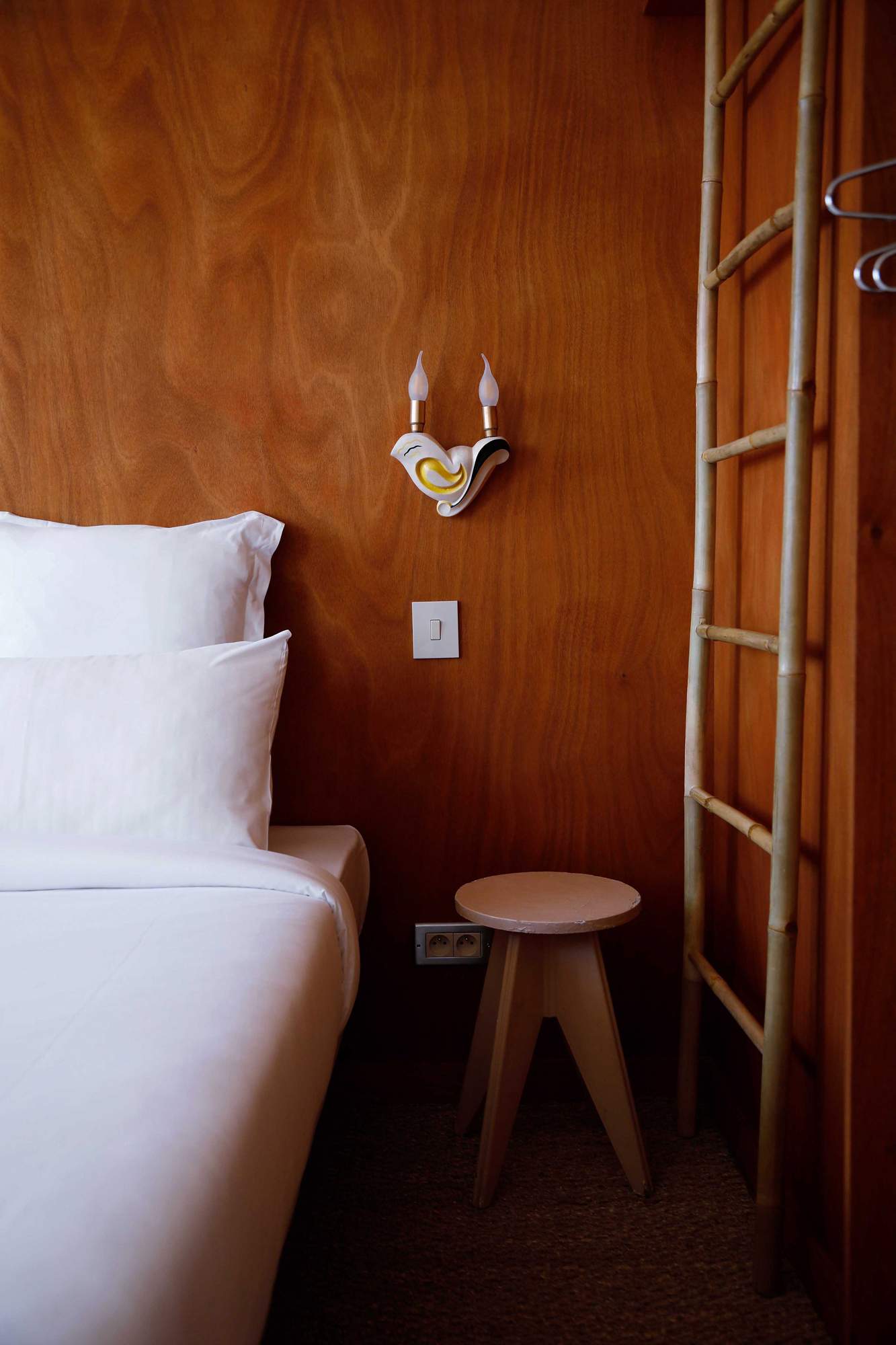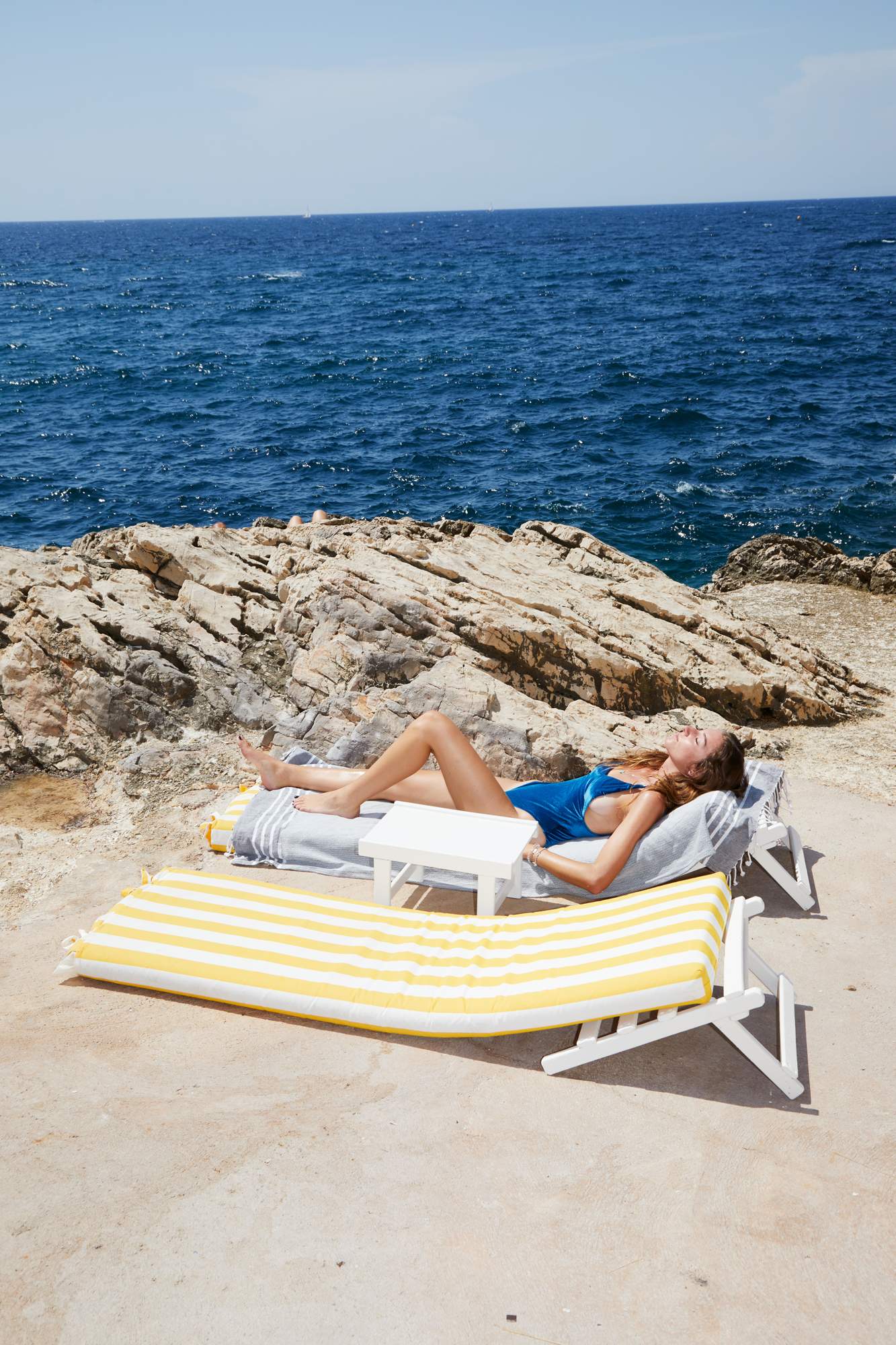 Denizot is a Les Goudes native and saw that the hotel was for sale when he sold his own house here to move back into Marseille. "I wanted to leave [the village] but couldn't resist this amazing location," he says. "I immediately called Greg to ask him to take over the place with me. I knew he would love it." 
Gassa did love the place and immediately saw the opportunity. His personal approach to hospitality is evident when you click the reservation tab on the restaurant's website, which whisks you straight to his personal mobile phone. When he answers, he'll tell you in solicitous tones whether or not the restaurant is booked or if he can offer a bed for the night (currently the answer is very often a polite "non").
The pair's childhood friend and architect, Marion Maillander, was charged with updating the space but keeping the spirit of a diving club and Marseille more broadly. The brief? To create a friendly, spare space that riffs on Le Corbusier's wooden cabins at Roquebrune Cap Martin and the fetching bar next door, L'Étoile de Mer. Each of the five guest rooms has a view of the Mediterranean over the rocky shore where fishermen flock to cast lines from dawn until dusk.
Inside, the rooms are simple: white walls, wooden beds and floors covered in coconut-fibre rugs. The simplicity is offset with a dash of humour in the odd selection of books and framed pictures (our room was presided over by former French footballer Jean-Pierre Papin). The bathrooms are simple too, where a yellow hosepipe replaces the traditional showerhead – though diving into the sea from the rocks is preferable by far.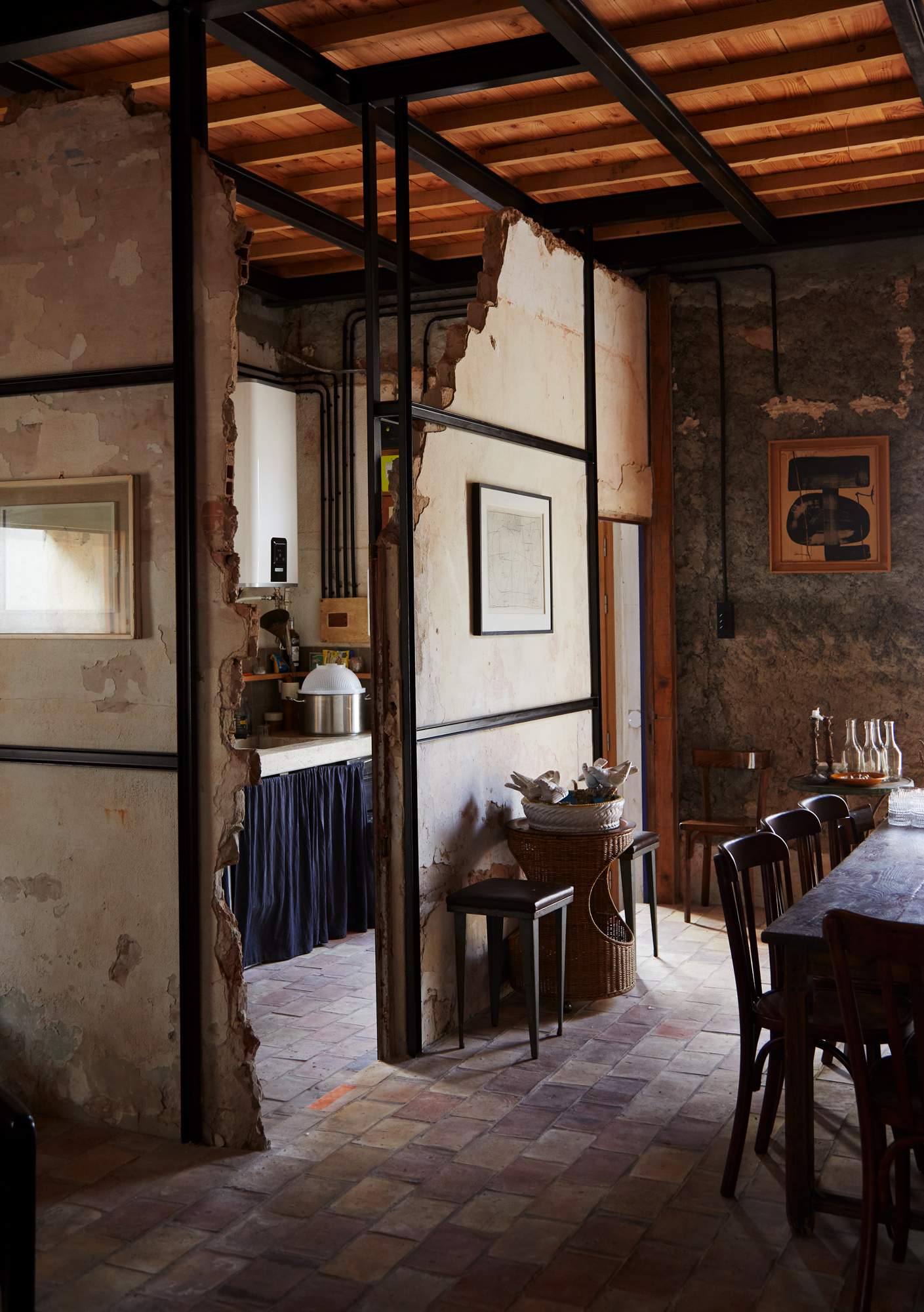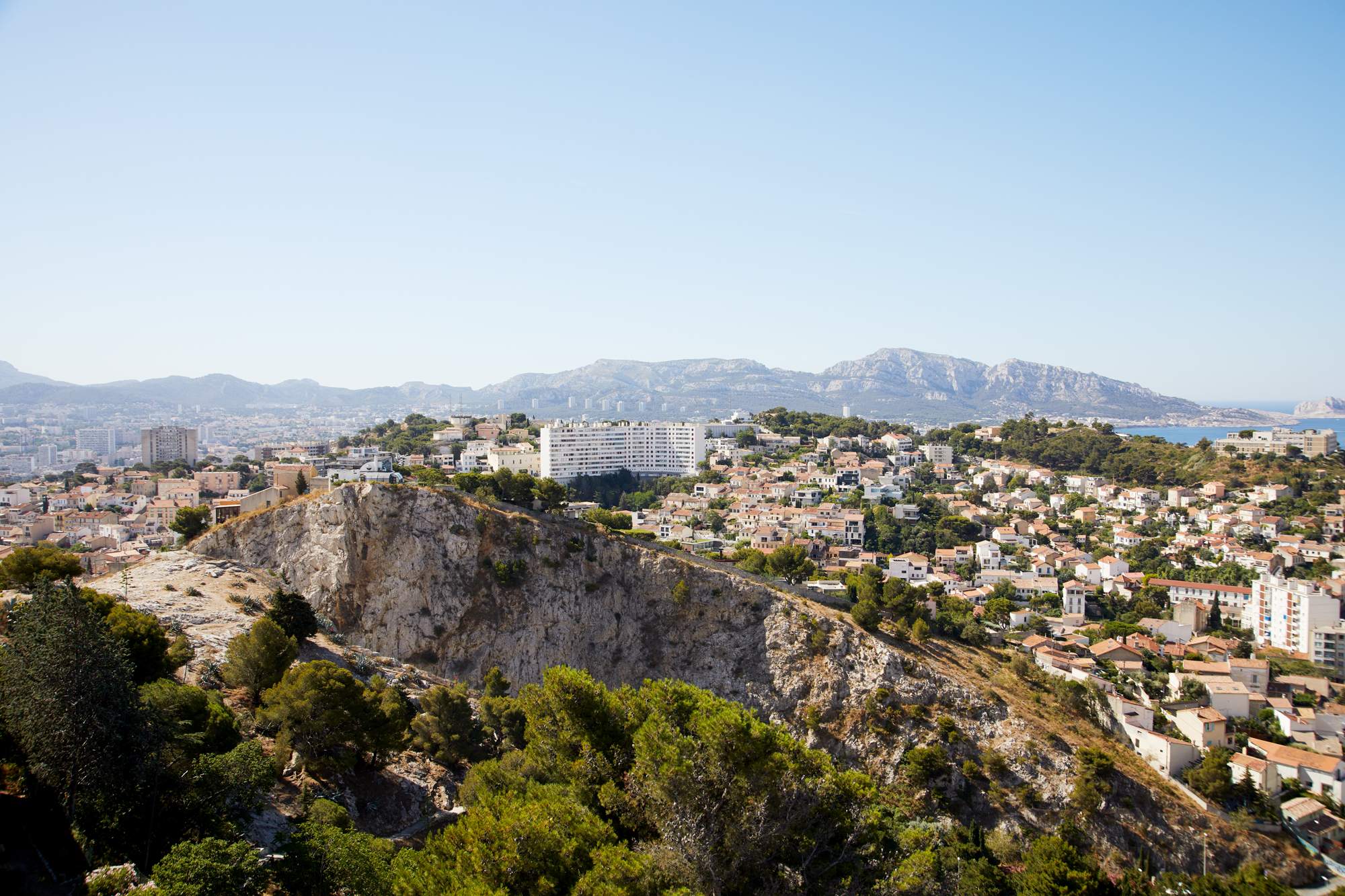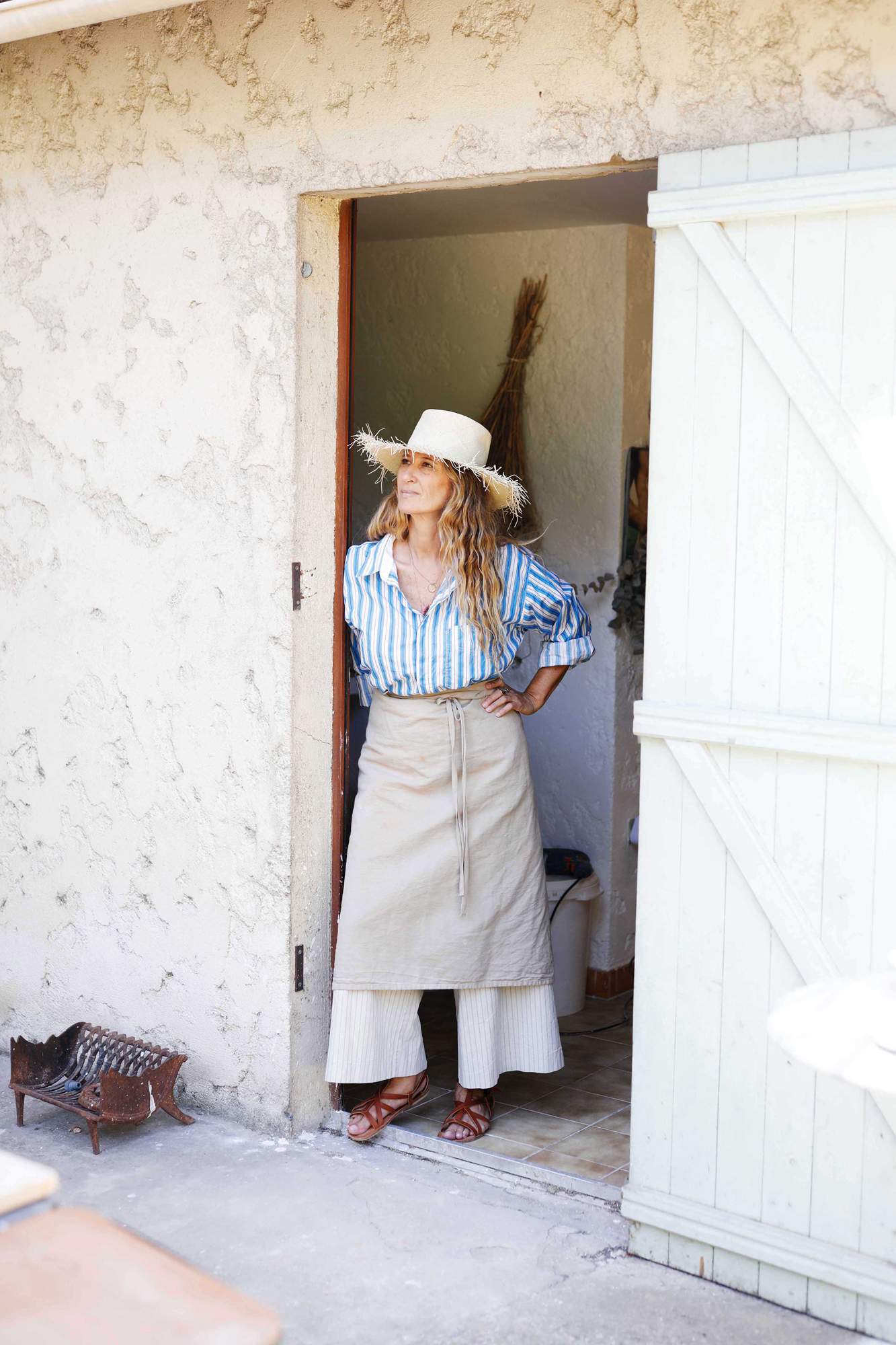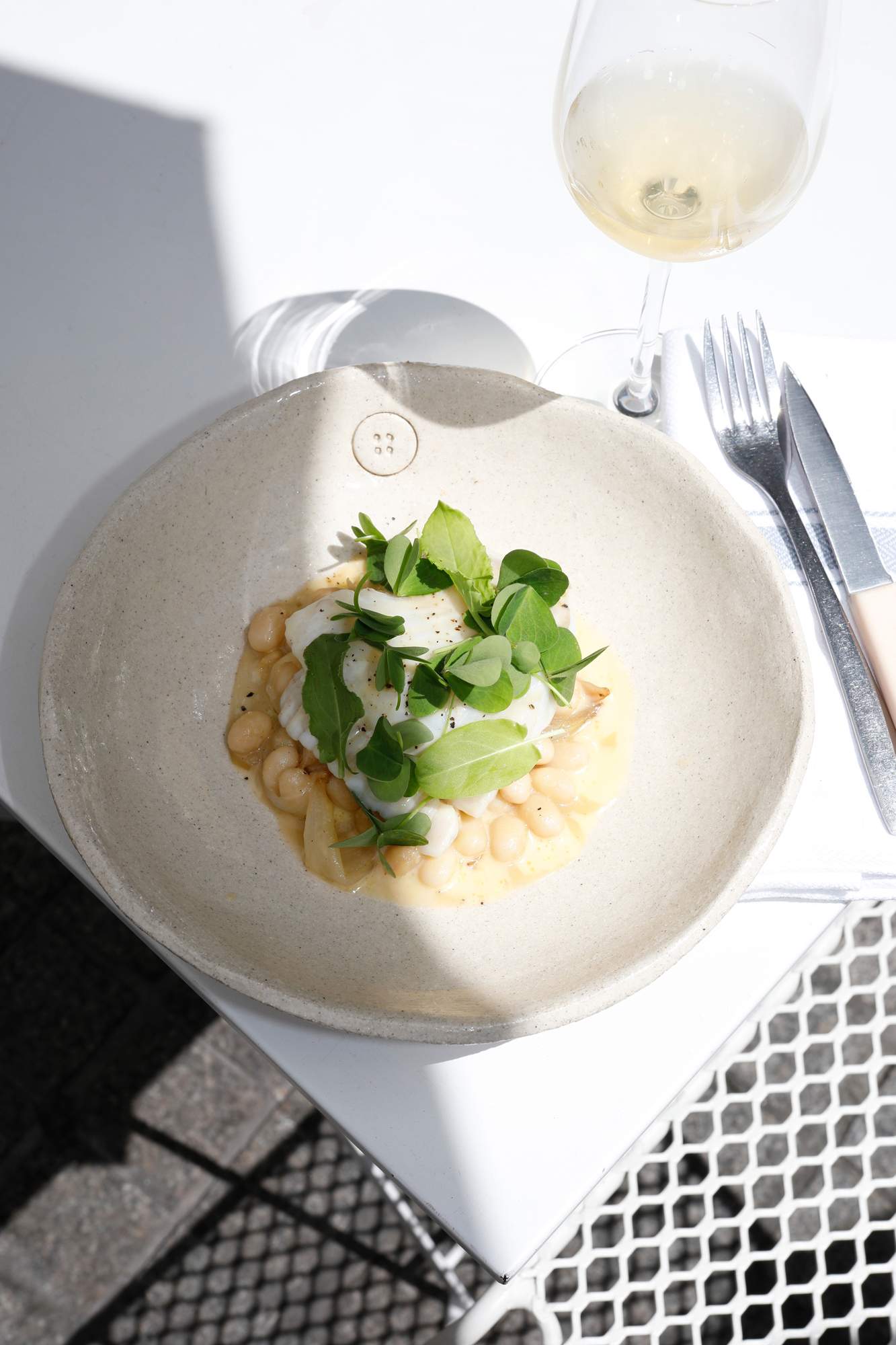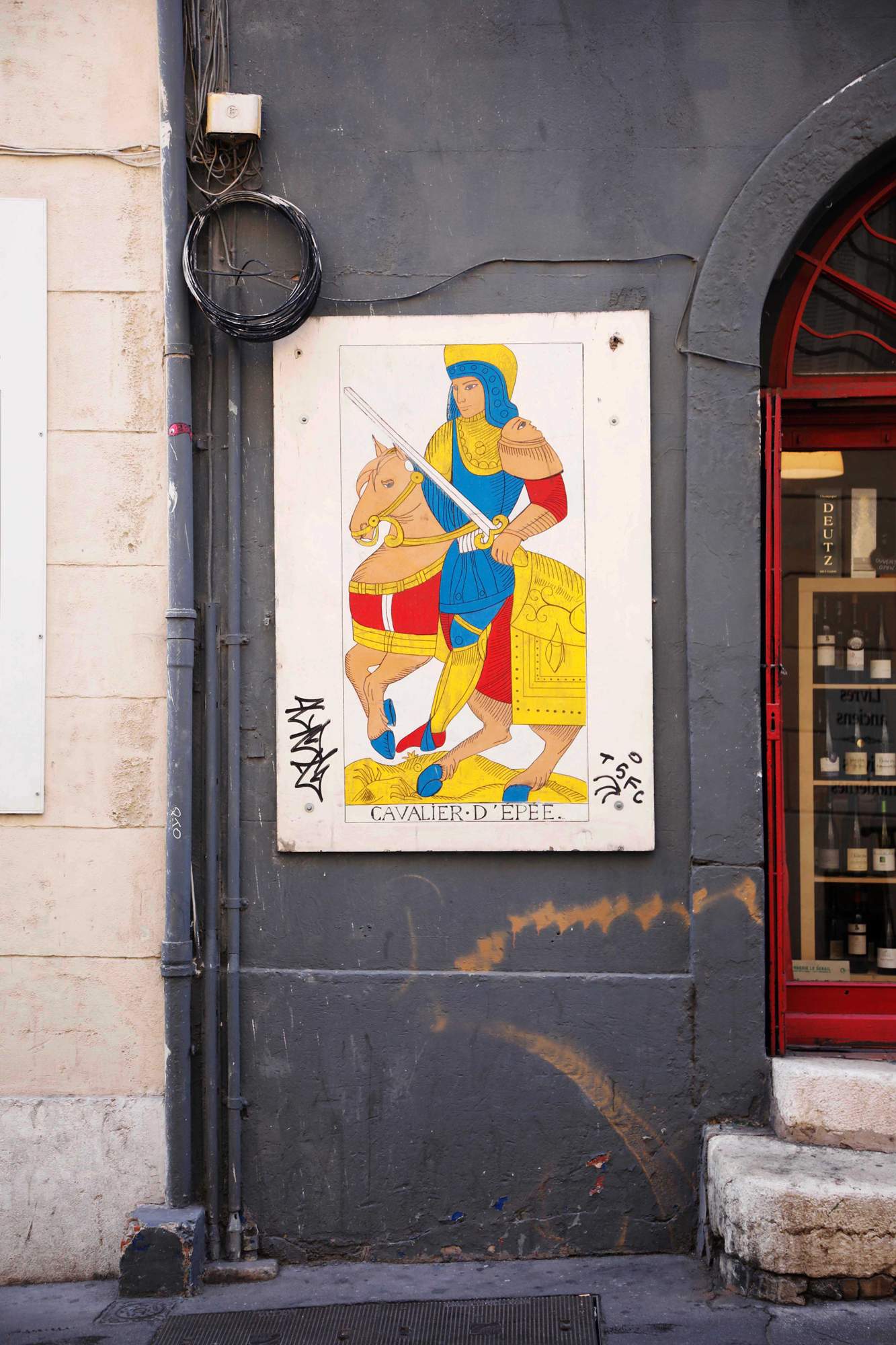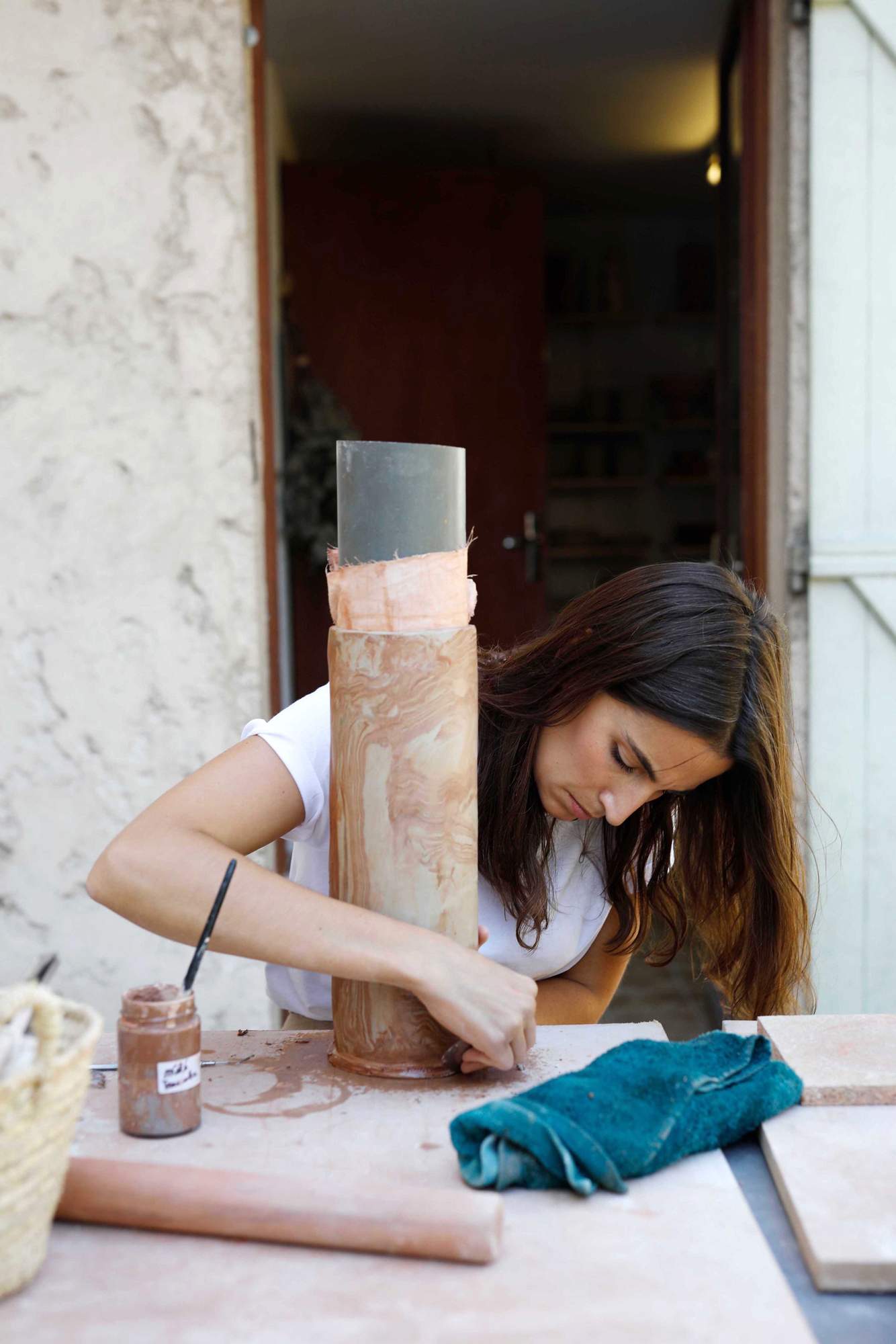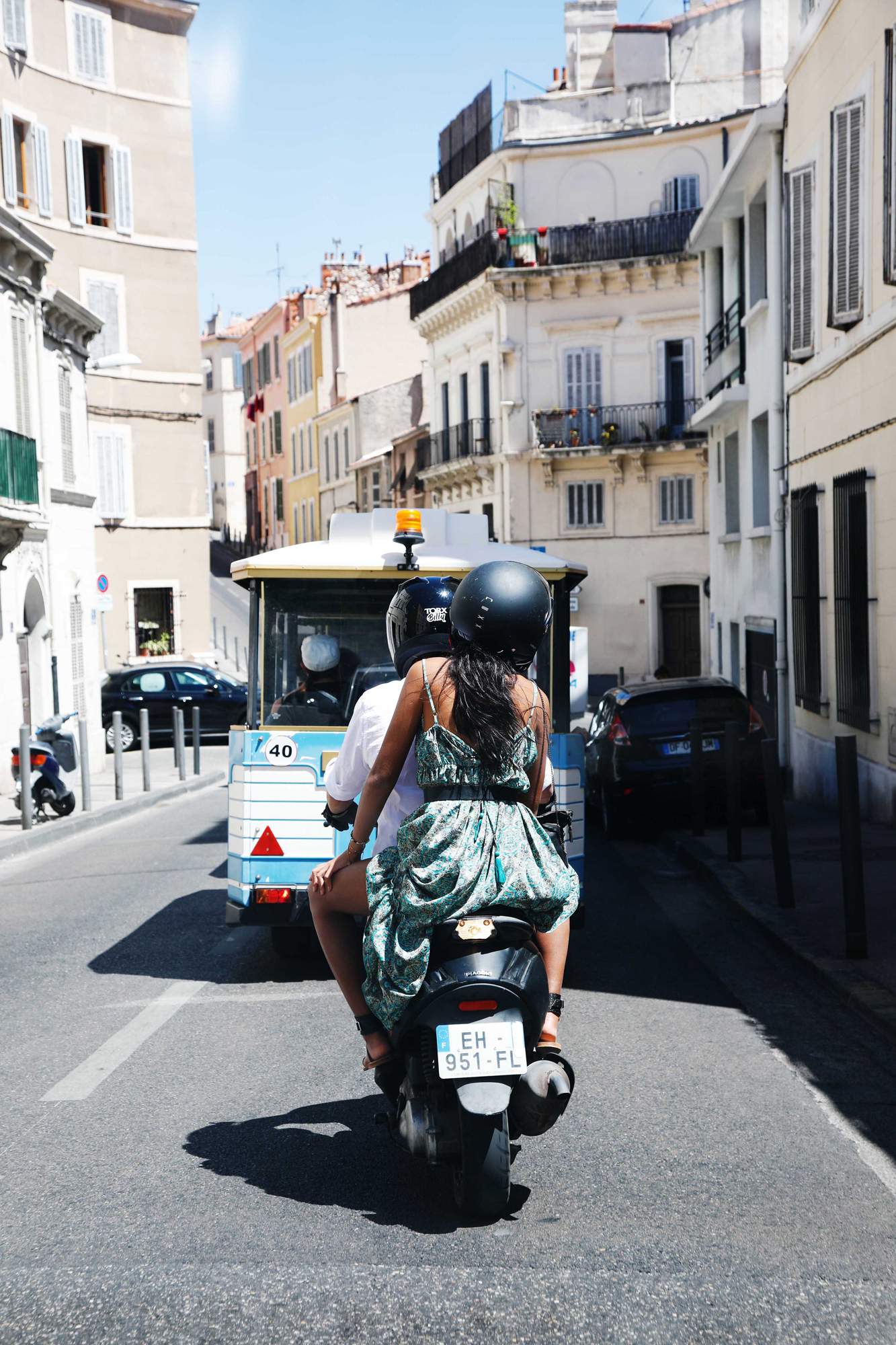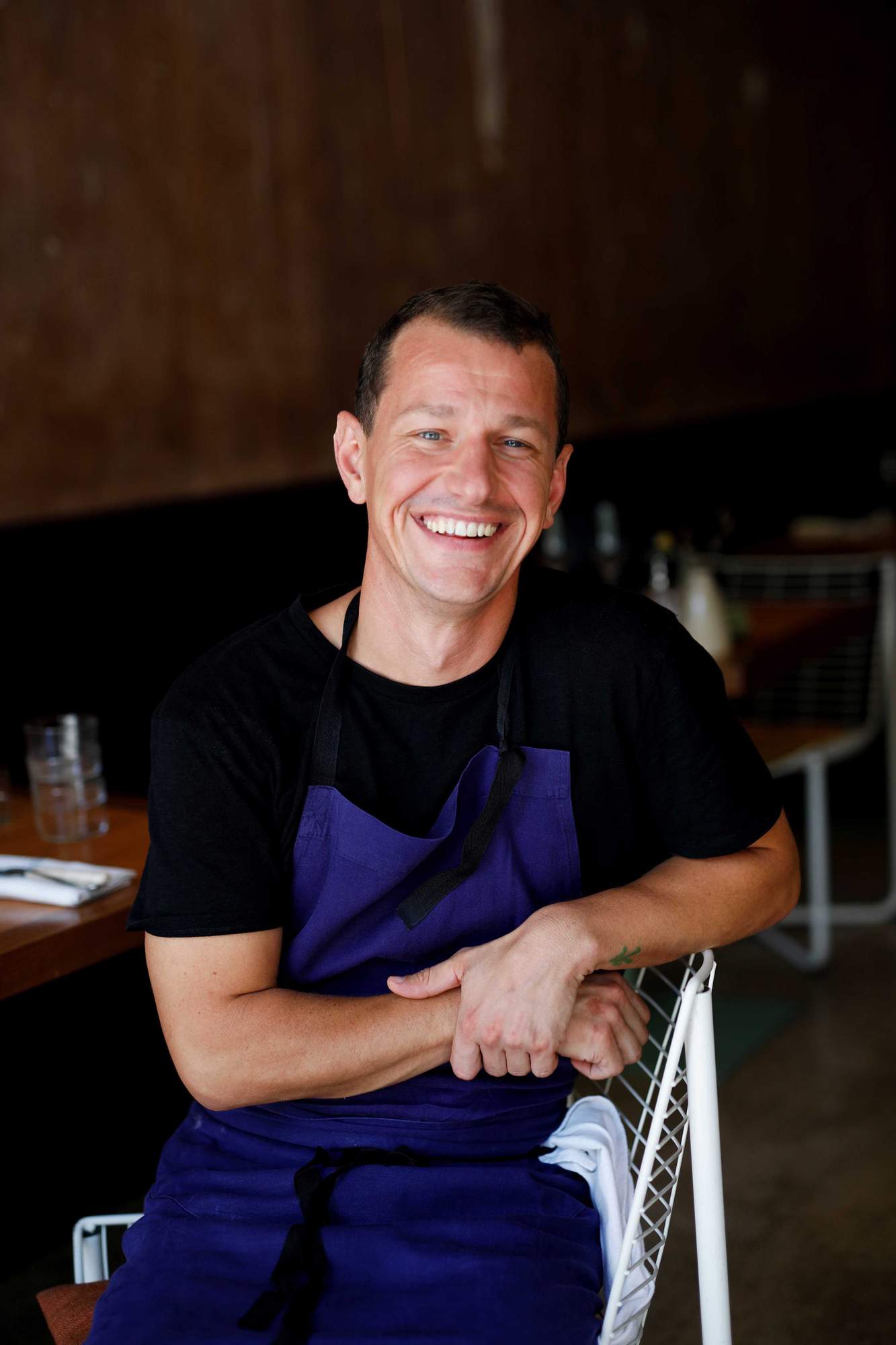 The homemade breakfast is a highlight and enjoying it on your yellow-and-white striped sunbed is a must. Lunches and dinners are best enjoyed on the terrace with a bottle of rosé – and don't neglect to order the panier de légumes with anchoïade (vegetable basket and anchovy dip), or the poutargue and radis noir (Bottarga and black radish). The pizza frita is perfect too. The pair plans to stay open year-round in future and we can see how brighter winter days would pass well with the sound of the waves and the Mistral; you'll have more chance of getting a booking then too.
Not far from Tuba in another creek, at the village of Saména in the Calanque National Park, is an equally intriguing riff on the area's windswept summer cabins. Olivier Amsellem – also founder of Marseille's best multibrand fashion store, Jogging – bought this rundown 75 sq m space back in 2015. Amsellem, also a photographer and collector of Mediterranean design, knew just what to do with it. "My only concern was to keep the heritage of the space," he says.
The surrounding area of Saména was once home to a number of industrial soap factories until the 1930s and much of the material sourced by Amsellem came from within 150km of the site he was renovating. The floors are made with malon de couvert (terracotta tiles) that used to protect the rooftops of surrounding homes and industrial buildings. Amsellem found a seller from nearby L'Estaque and secured a favourable price, as he did for the concrete table and the kitchen, metal framework and wooden rooftop – all favoured for their heritage as well as for being more sustainable than aluminium or pvc.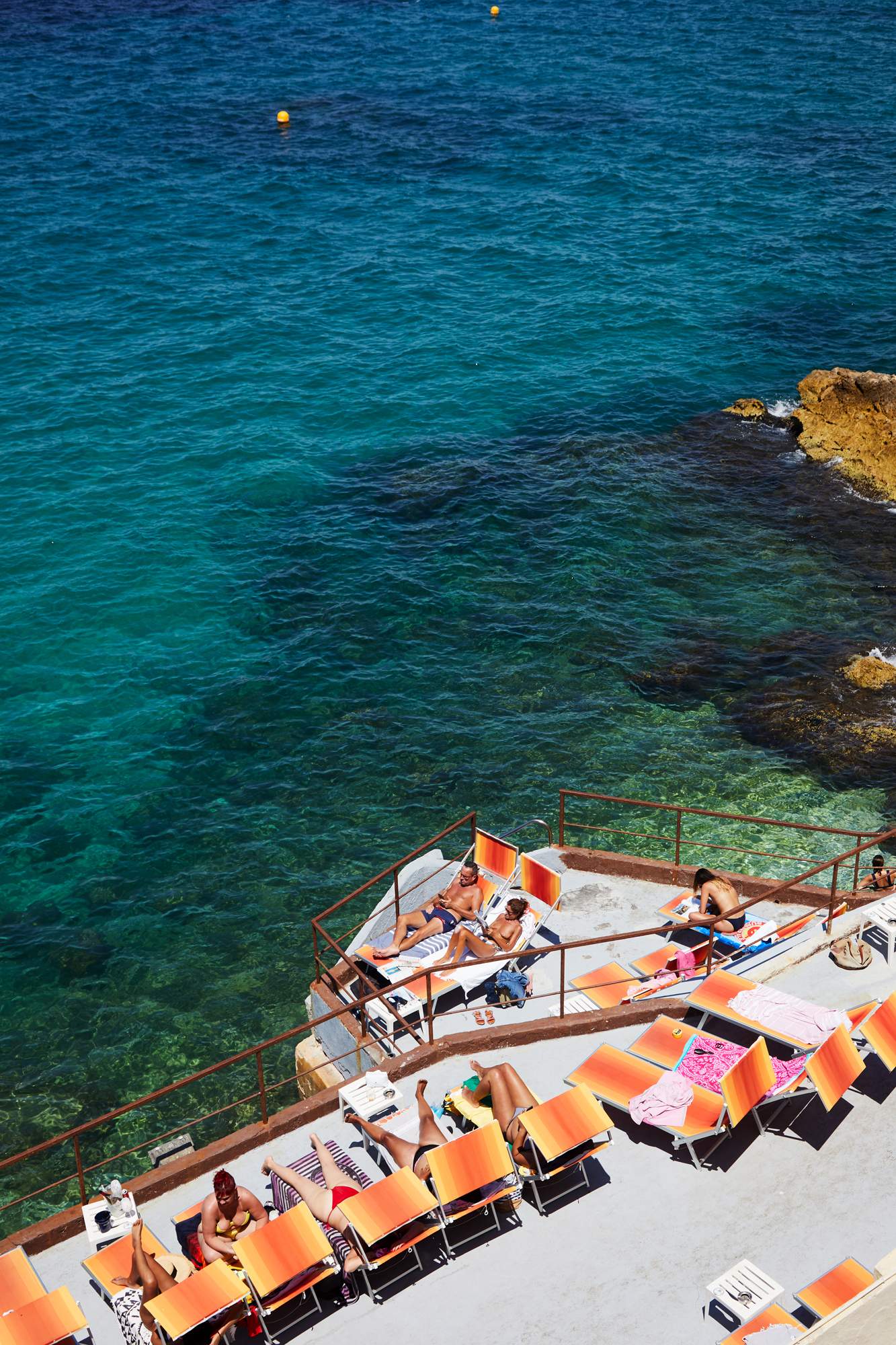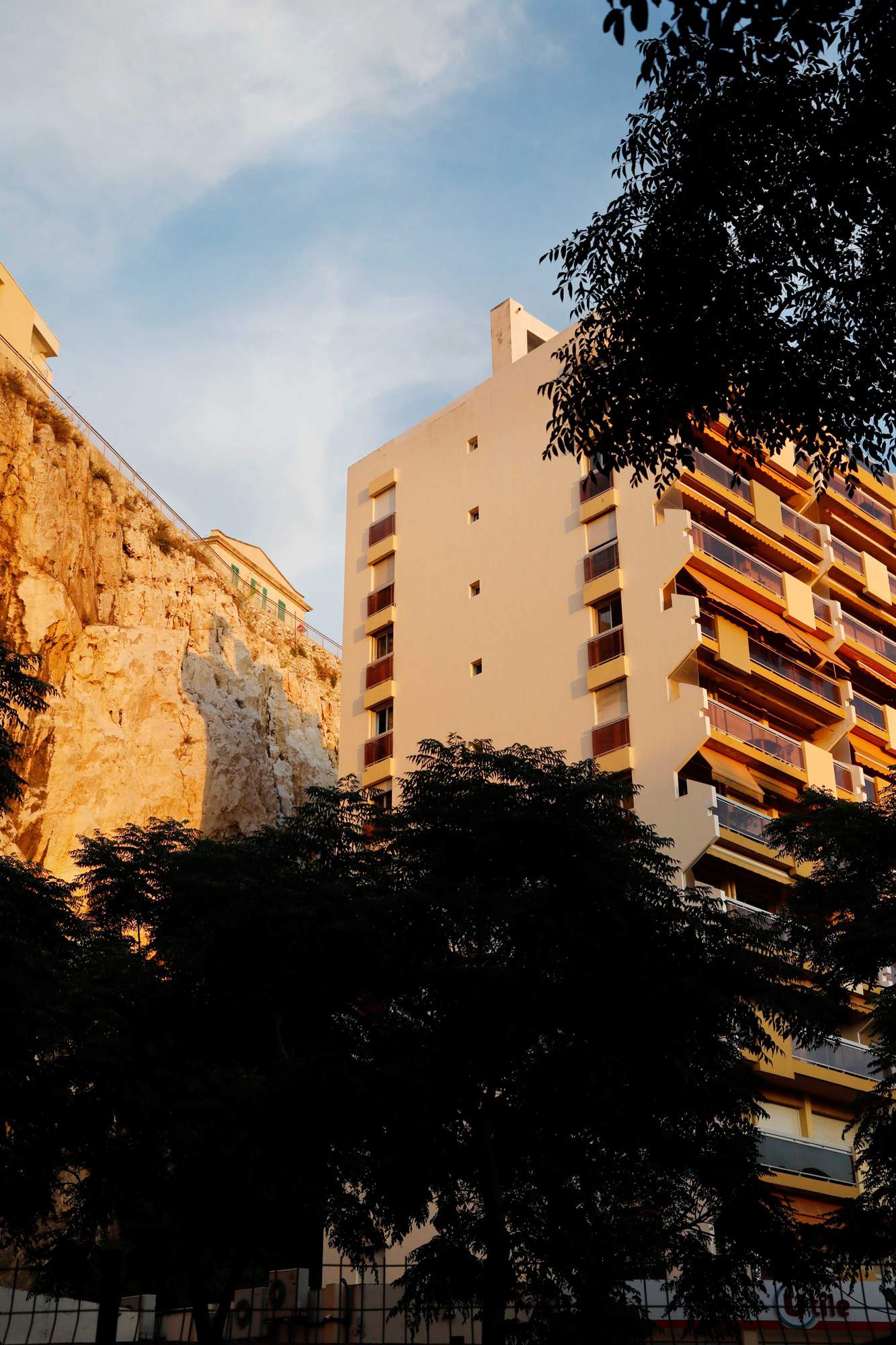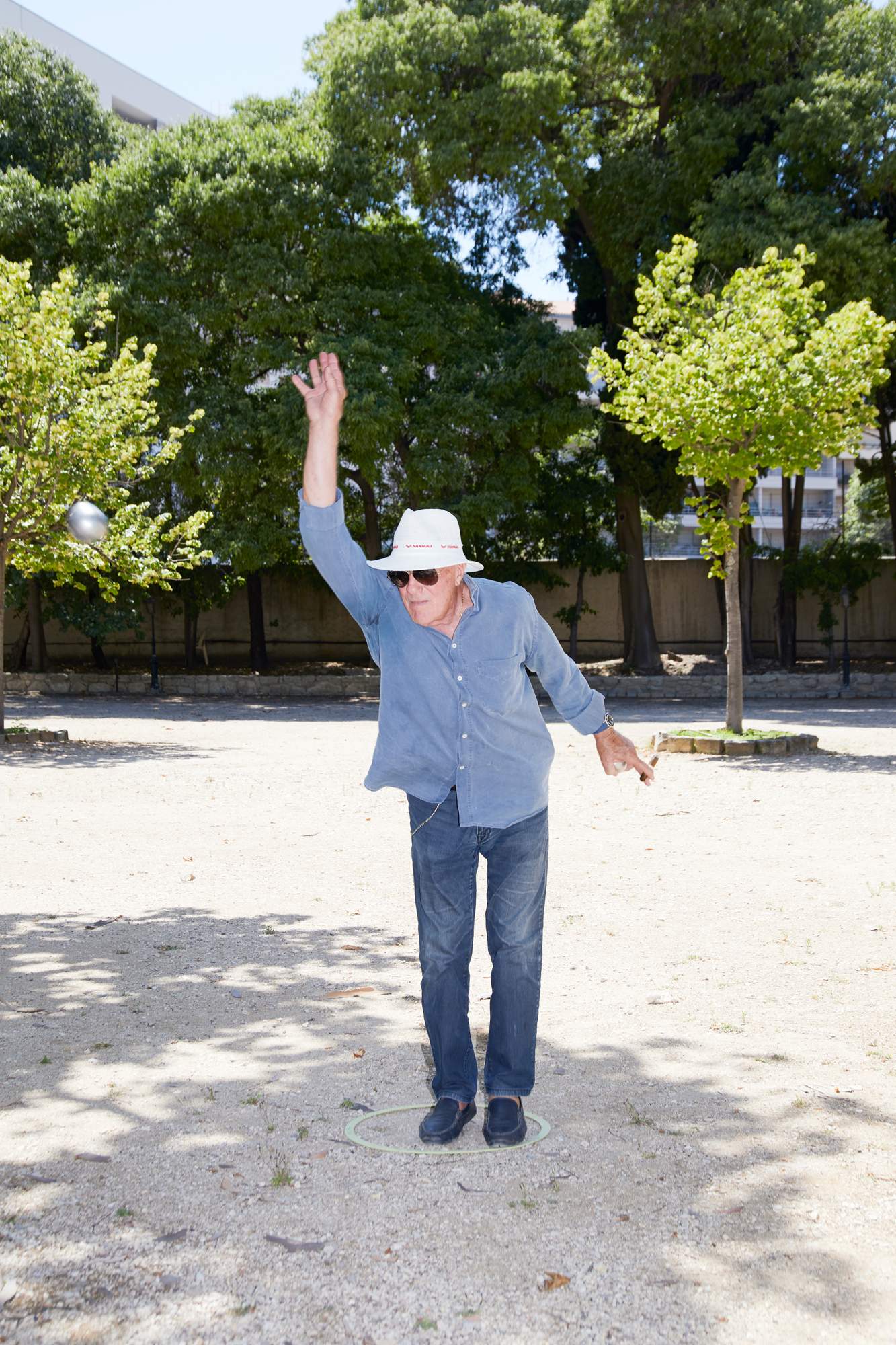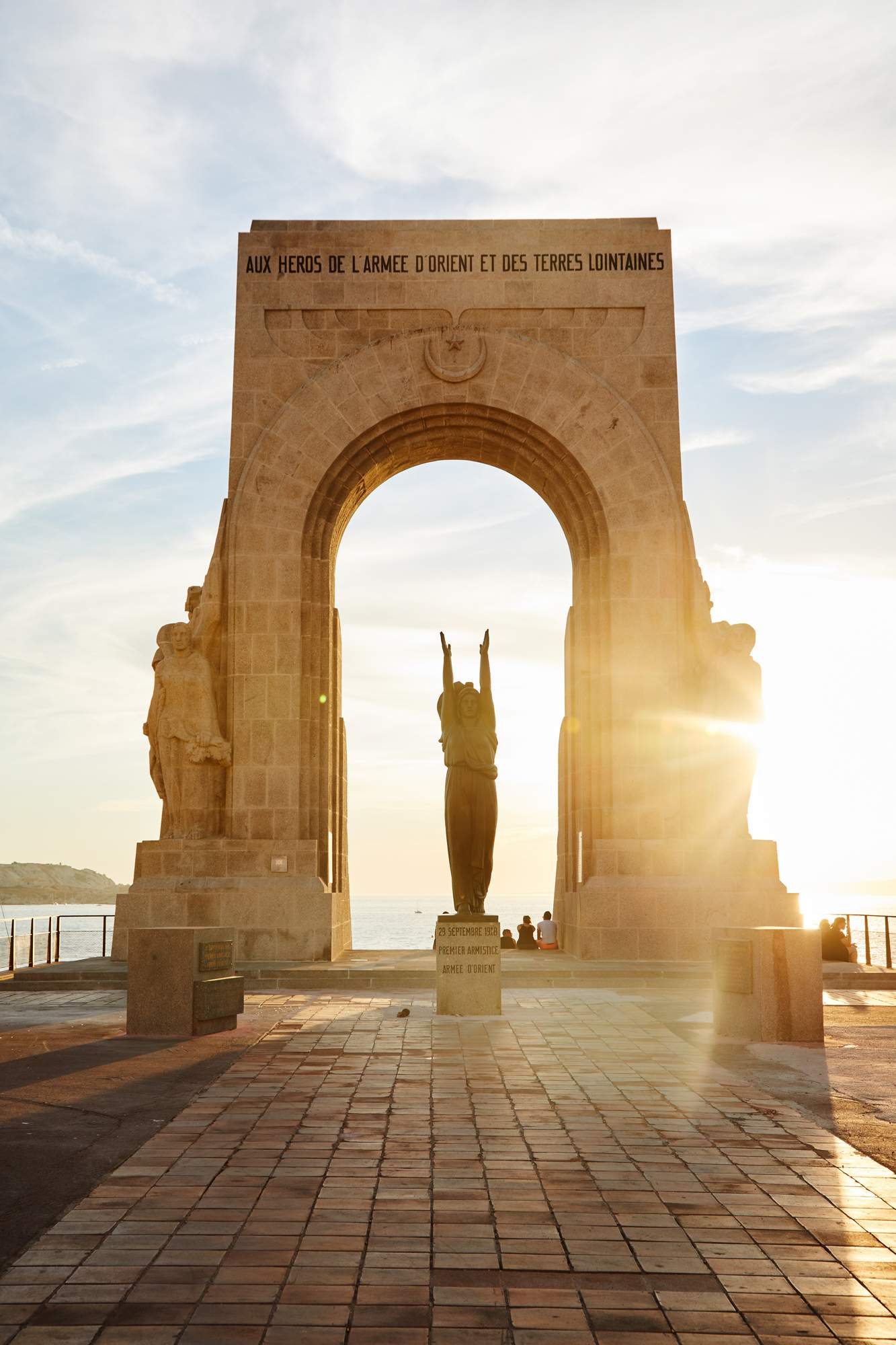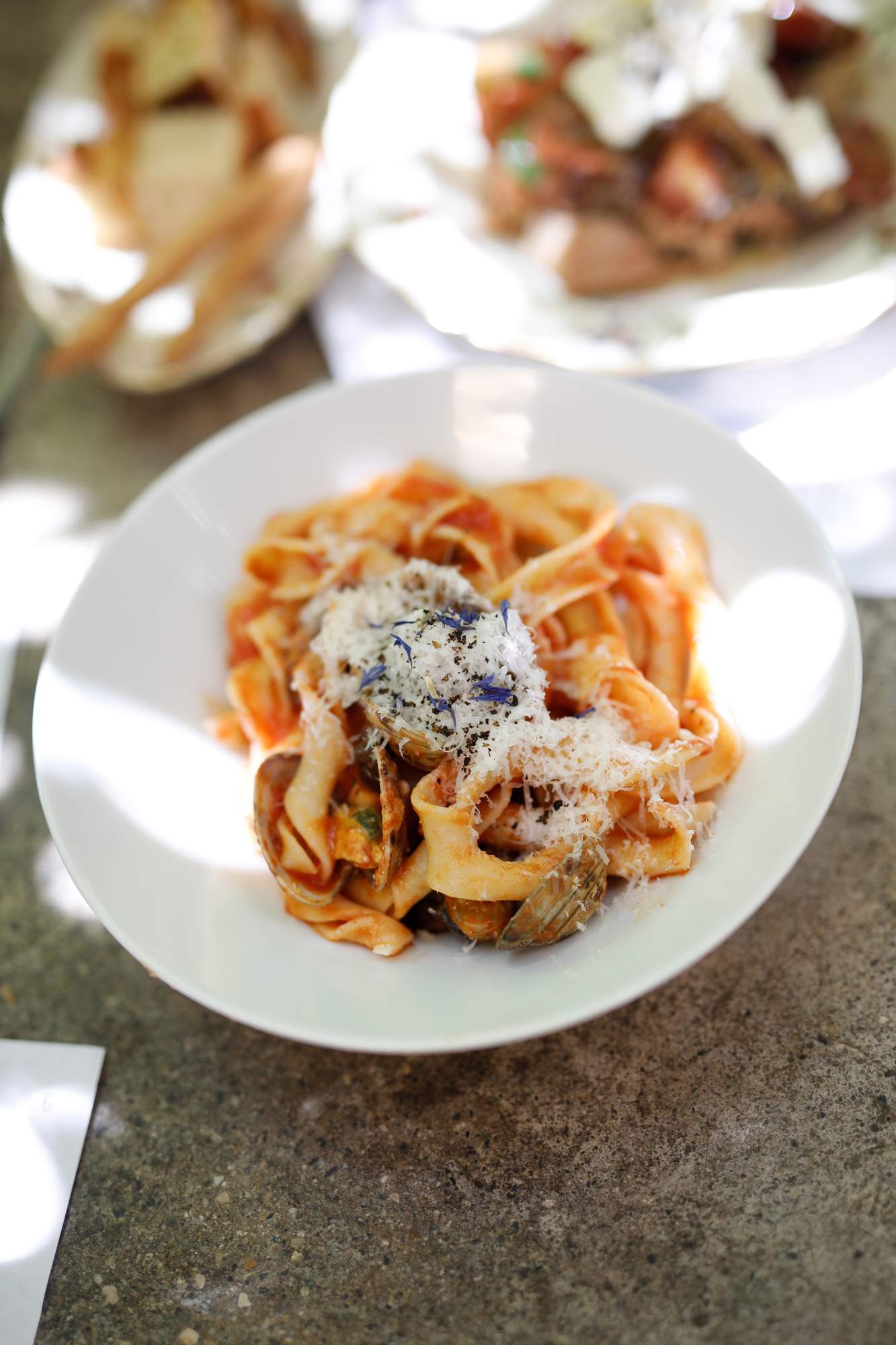 Amsellem himself has done the work of an architect but with hints of the archaeologist. He tried to save more than he replaced when it came to renovating the cabin. "My philosophy is based on rehabilitation and maintenance more than demolition and reconstruction," he says, reminding us that originally a cabanon in the south of France was a humble space often without water or electricity – simply a room to gather with the family for weekends or during holidays. "For me this is a holiday house that's 15 minutes from my home by bus and it's the most eco-friendly and luxurious place I could imagine to holiday," he adds.
Since August the space has been available for visitors to hire. Inside you'll find Amsellem's cherished trove of Italian and French designs, plus objects variously of sentimental and historical value, including chairs by designer Vico Magistretti, shelves by a British designer – a student of Charlotte Perriand – and a cast-iron enamelled bathtub found at the flea market. There's also a small pool made from tiles from the Provençal village of Salernes, lots of clay, a farm table, some lamps and Mediterranean foliage delicately planted in Ravel's clay pots. What more could you want from a humble cabanon?
tuba-club.com; joggingjogging.com
---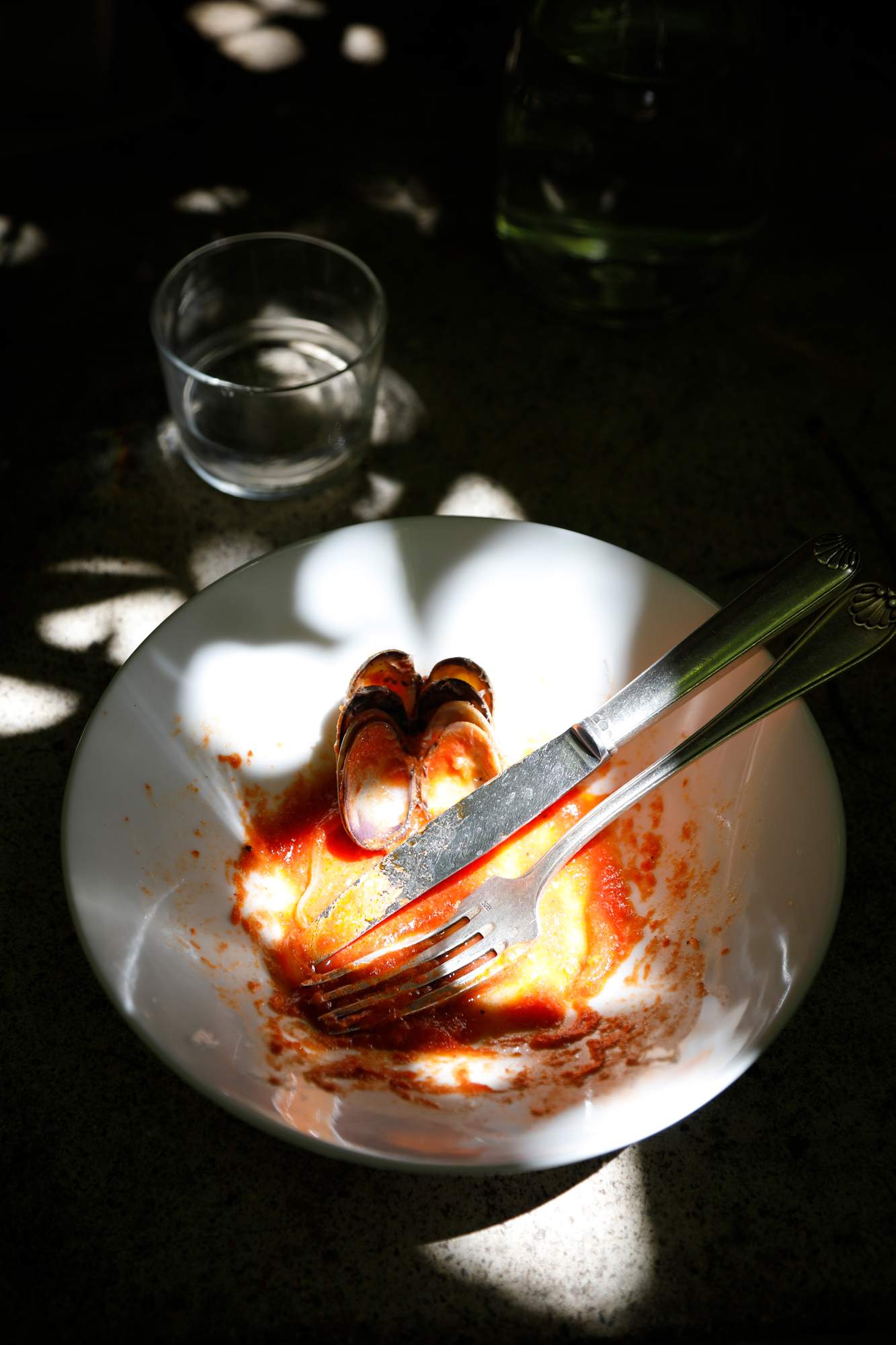 Caroline Bartoli and France Bocognani are both Corsican and both live in Marseille. The friends started making ceramics together away from their day jobs in communications. After a training with artist and ceramist Maggy Champsaur, the pair launched a collection of vases, plates and home accessories in terracotta. Recently they moved into a workshop in a small house in the Saint Just neighbourhood of Marseille, where they are working only on special orders. 
instagram.com/franca.atelier
Jogging pop-up restaurant
Lunch
The fashion multi-brand shop owned by Olivier Amsellem is popular for its collections from designers such as Jacquemus, Baserange, Wear Marcia and Lemaire. But it also serves delicious lunch from Monday to Friday in its backyard patio, which has been transformed into a pop-up restaurant. This season Italian chef Erika Blu is reconnecting with Marseille's family-cooking traditions.
joggingjogging.com
This restaurant on the site of an old haberdashery is one of the most-praised spots in Marseille. Its wine list, drawn up by sommelier Laura Vidal, contributes to its success along with the well-crafted plates of chef Harry Cummins, who trained with Gregory Marchand (the boss of Frenchie, in Paris and London). Try the turbot head and collar finished with brown butter, thyme and lemon, the rolled lamb saddle stuffed with kidney fillet and sarriette or the pissaladière – a regional riff on pizza.
9 Cours Saint-Louis, Marseille.
lamerceriemarseille.com
This charming retro café, located close to Abbaye Saint-Victor in the Endoume area, has an exceptional view. It offers great apéros (best enjoyed after the beach) with service that lasts long into the night.
3 Rue d'Endoume, 13007 Marseille
Residence du Vieux Port
Hotel
Ideally located in the heart of Marseille and nestled in the Old Port, this family-run business hotel is an escape into the chic 1950s. Book the Suite Ciel Prestige for outstanding views (if you can't nab a cabanon that is).
hotel-residence-marseille.com
De Toujours and Model Clothing at Mucem
Shop
De Toujours, founded by Isabelle Crampes, offers a selection of clothes and accessories for men, women and children. The designs are less for fashion and more for work, sport and cultural traditions, and are made largely by specialist craftsmen. This work of clothing preservation highlights and promotes regional know-how from all over the world. Until early December, Isabelle Crampes is curating Model Clothing at Mucem. Featuring pieces ranging from the tank top to jogging pants and French blue workwear to the kilt and the espadrille, the exhibition is an invitation to follow the journey of clothing that has stood the test of time and fashion.
detoujours.com; mucem.org