Shopping / Global
The Monocle shop
We're here to kit you out with a versatile collection of clothes and accessories whatever the weather. Choose a polo for sunny days, a jacket for balmy evenings or a button-down for work – these pieces can be mixed and matched, and dressed up or down.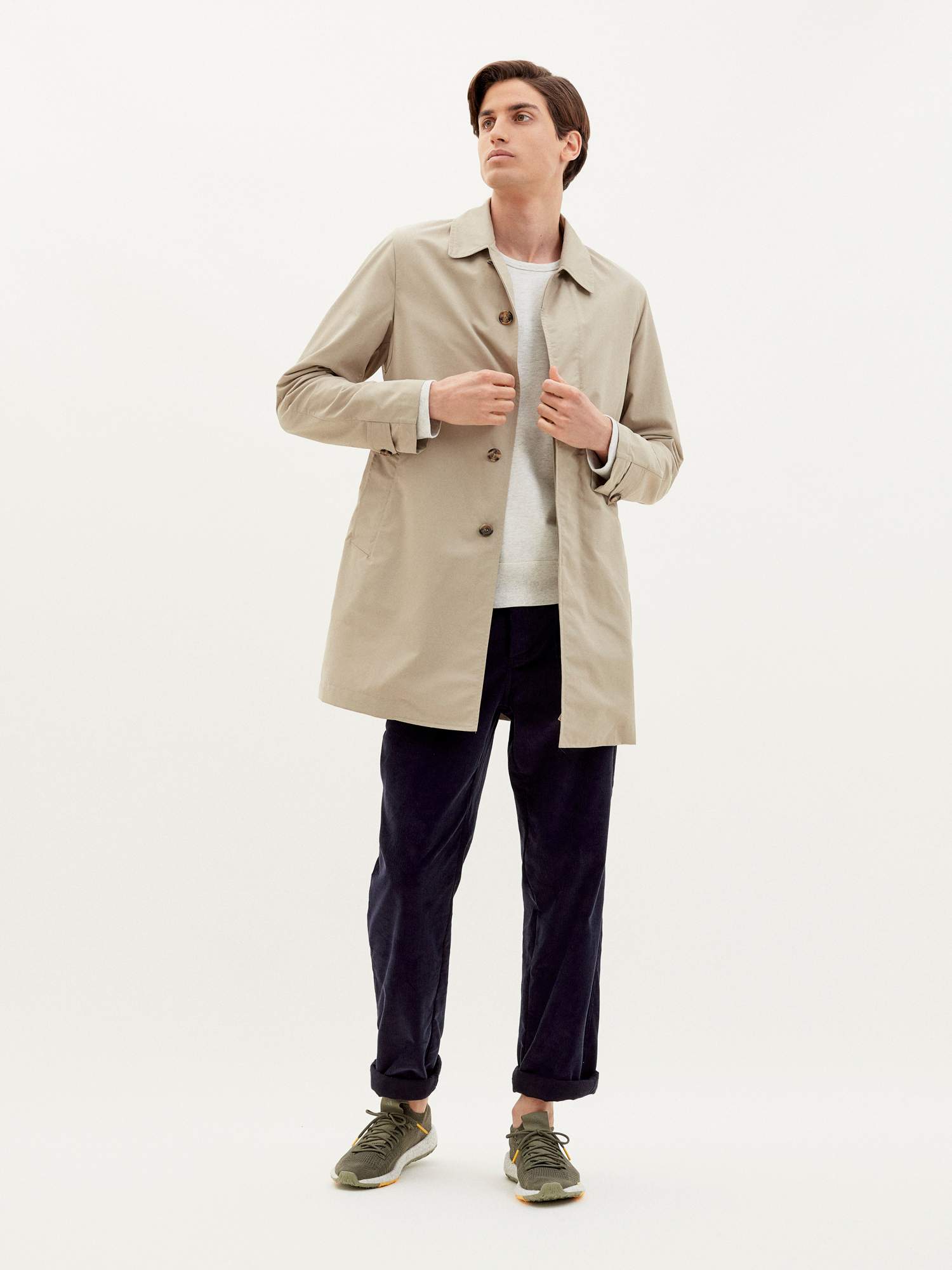 Valstar x Monocle unlined mac
£510
Our collaboration with Valstar in Milan has yielded a spot-on version of a classic trench coat, which will see you through tricky weather.
Materials: Cotton and polyamide.
Colours: Navy or beige.
Sizes: 46-60 (EU).
Made in: Italy.
---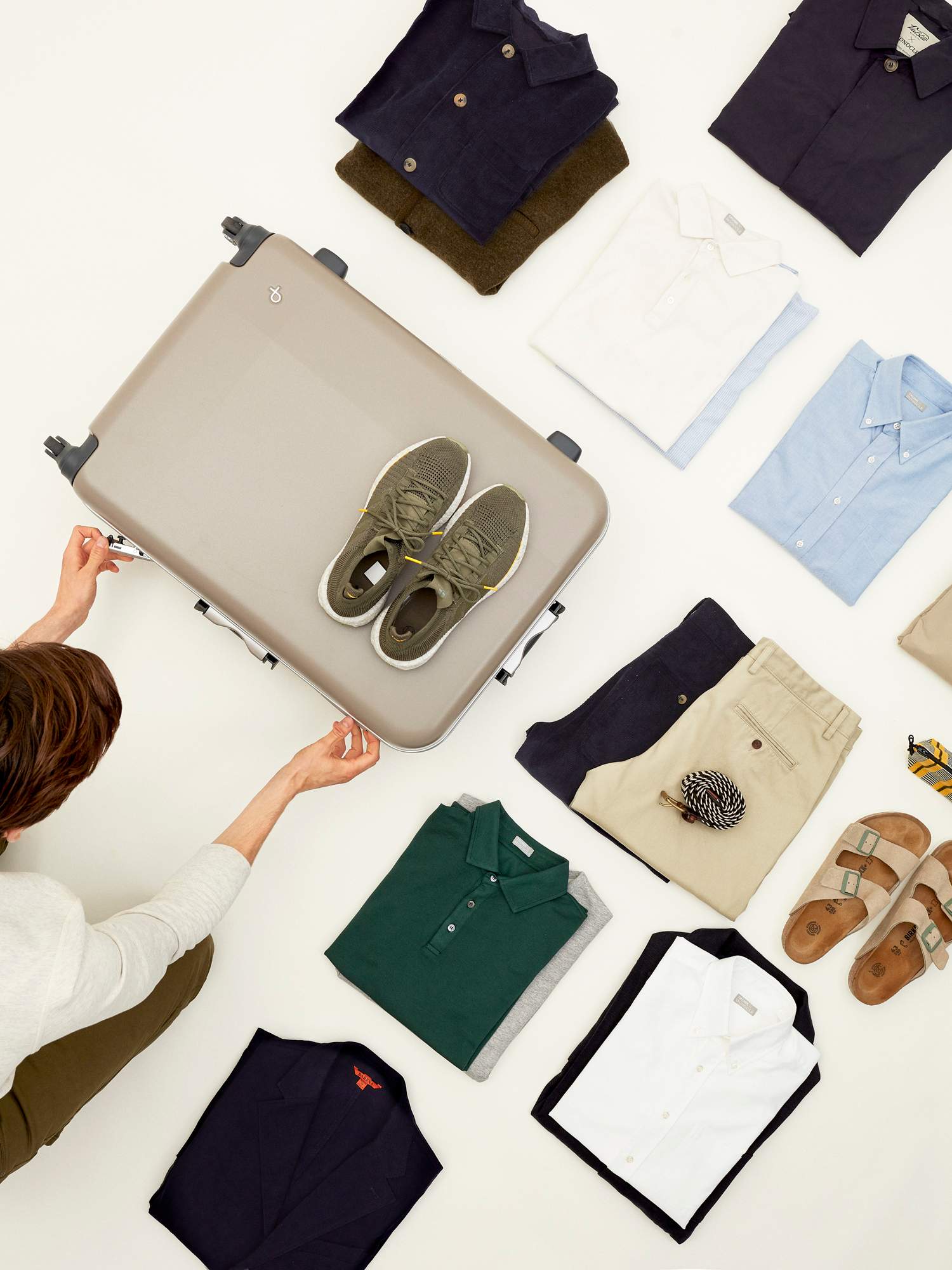 Proteca x Monocle Equinox Light U carry-on suitcase 34 L
£560
This suitcase is silent and smooth to roll – just what you want from a carry-on, however you're travelling. The interior has a suit hanger so you'll be smart when you arrive.
Materials: Polycarbonate-ABS resin blend and magnesium alloy.
Colours: Navy with brown interior or grey with beige interior.
Dimensions: 53cm x 37cm x 25cm.
Made in: Japan.
---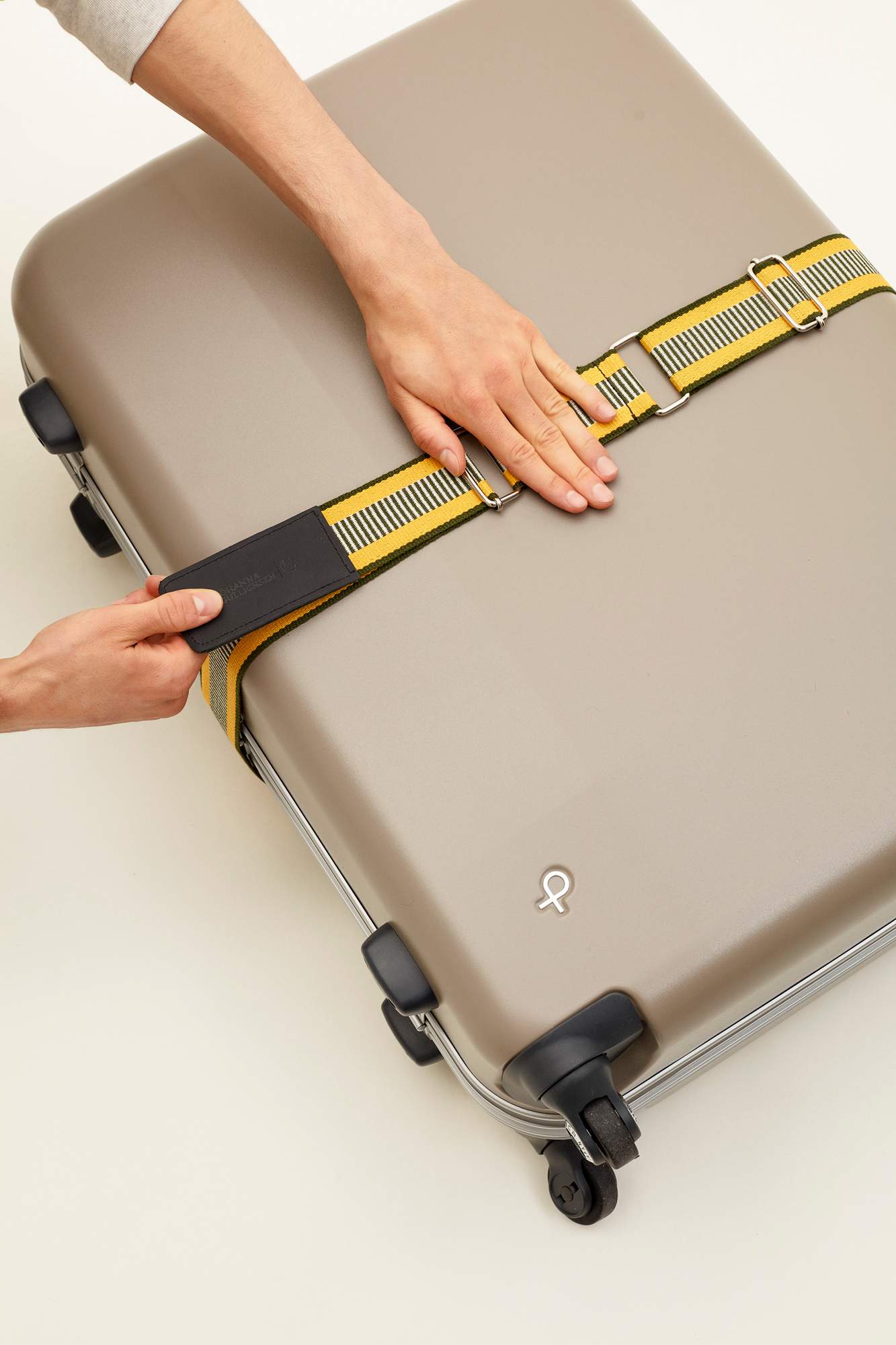 Johanna Gullichsen x Monocle luggage belt with pouch
£95
That you've invested in a top suitcase is great news – but it won't be much help if you can't tell it apart from its peers at Changi, Narita or O'Hare. Help is at hand: this fetching belt can be strapped to your luggage to keep it secure and recognisable.
Material: Cotton ribbon.
Colours: Yellow and olive.
Size (adjustable): 88cm to 156cm.
Made in: Finland.
---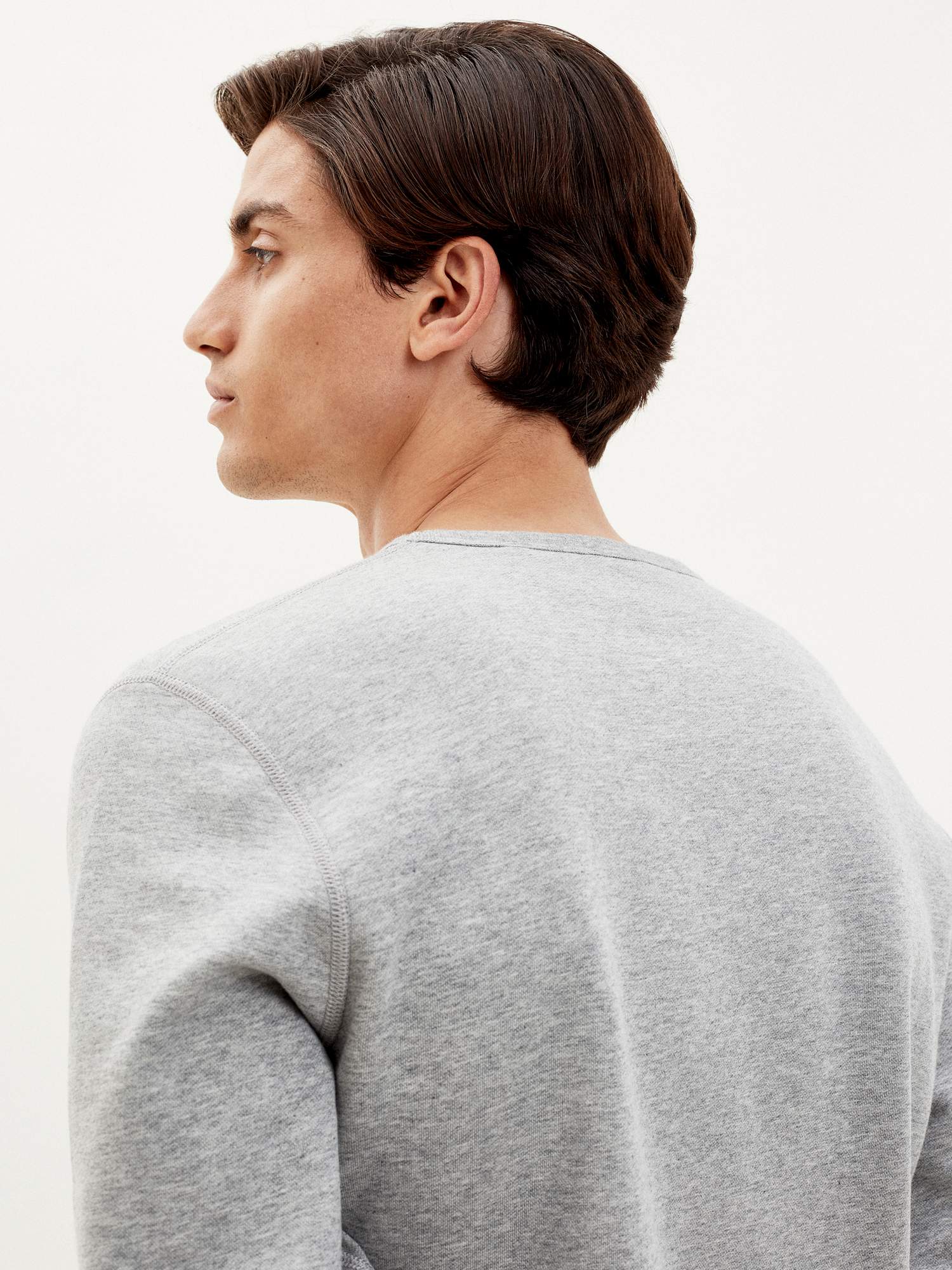 Trunk x Monocle classic round-neck sweatshirt
£115
Everyone needs a solid sweatshirt. Comfort is king with this design, which has a round neckline and is sewn from a special cotton. We worked with a Portuguese mill to develop the perfect melange hue, in grey or oatmeal.
Material: Cotton.
Colours: Grey or oatmeal.
Sizes: s–xl.
Made in: Portugal.
---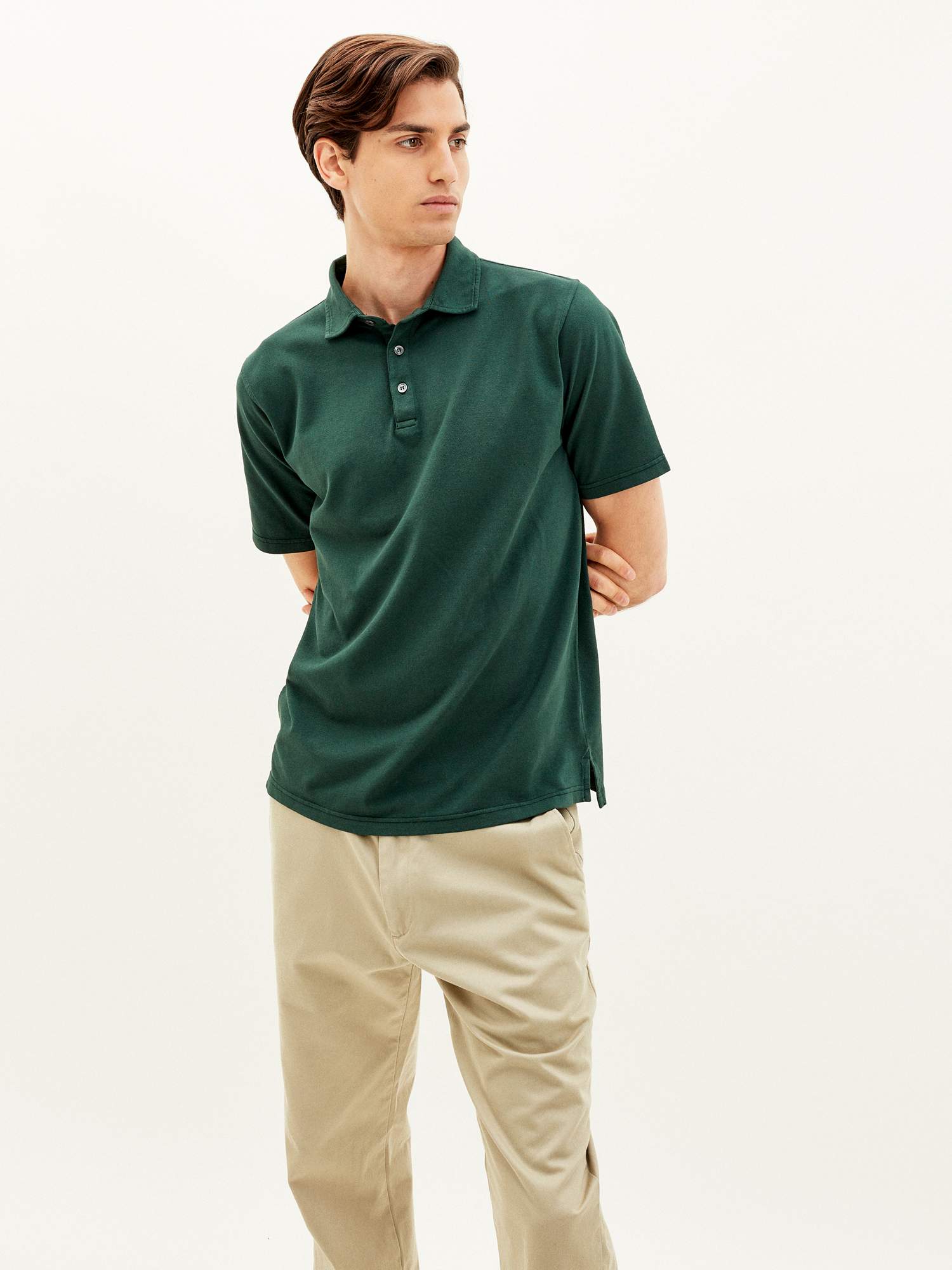 Trunk x Monocle piqué polo shirt
£80
Inject a preppy hit into your wardrobe with this classic polo. Made in Italy from cotton piqué, it comes in warm white or forest green, recalls crisp tennis uniforms and will add a dash of formality to your ensemble.
Materials: Cotton.
Colours: Warm white or forest green.
Sizes: s–xl.
Made in: Italy.
---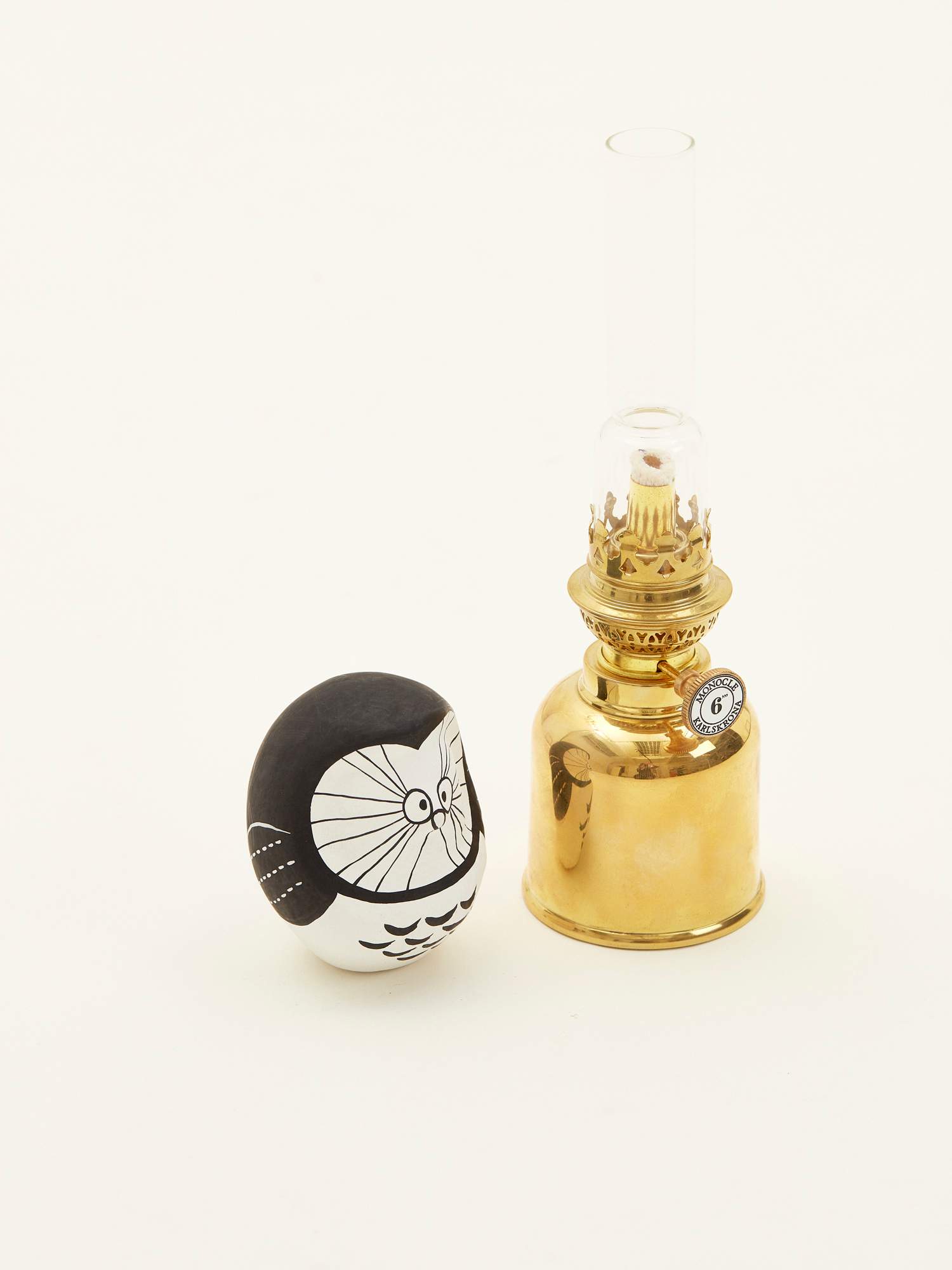 Karlskrona Lampfabrik x Monocle brass oil lamp
£145
The Swedes know a thing or two about how to cast a flattering light. We have a deep affection for this independent firm's traditional paraffin-powered glass lanterns.
Materials: Glass and brass.
Made in: Sweden.
Monochan Daruma comes separately.
---
Trolly tote with pouch
£220
The world is on the move again. This durable Cordura bag can be attached to your suitcase and has plenty of pockets, in which to store your belongings while on the go. It comes with a colour-matching small pouch to keep your smaller possessions together.
Materials: Cordura and leather (handle).
Colours: Black, dark grey or beige.
Dimensions: 33cm x 56cm x 18cm.
Made in: Japan.
---
Porter x Monocle suit bag
£395
Ensure your suiting arrives in pristine condition with Porter's suit bag. Exclusively designed for Monocle, it has been made from durable nylon that's resistant to water and scratches.
Material: Nylon cordura.
Colours: Olive or black.
Dimensions: 45cm x 57cm.
Made in: Japan.
---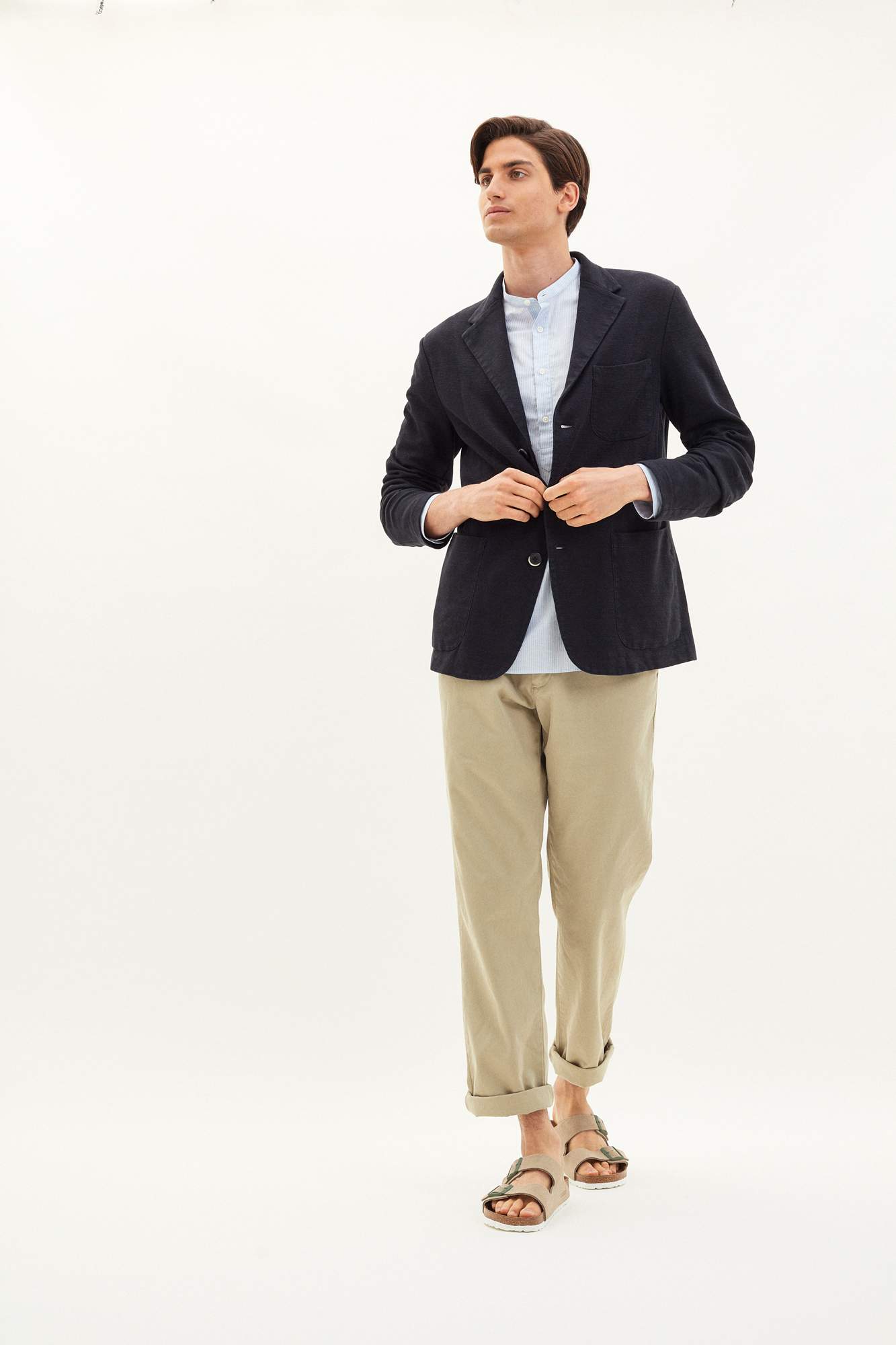 Barena x Monocle year-round blazer
£430
Our three-button blazer balances smart and casual. The single-breasted piece in a cotton blend looks as prim and proper with a white T-shirt or jumper as it does with a crisp shirt. It sports Barena's classic unconstructed shape with a single back vent for comfort.
Materials: Cotton, linen, polyamide and elastane blend.
Colours: Navy or khaki.
Sizes: 46–56 (EU).
Made in: Italy.
---
Birkenstock x Monocle Arizona sandals
£165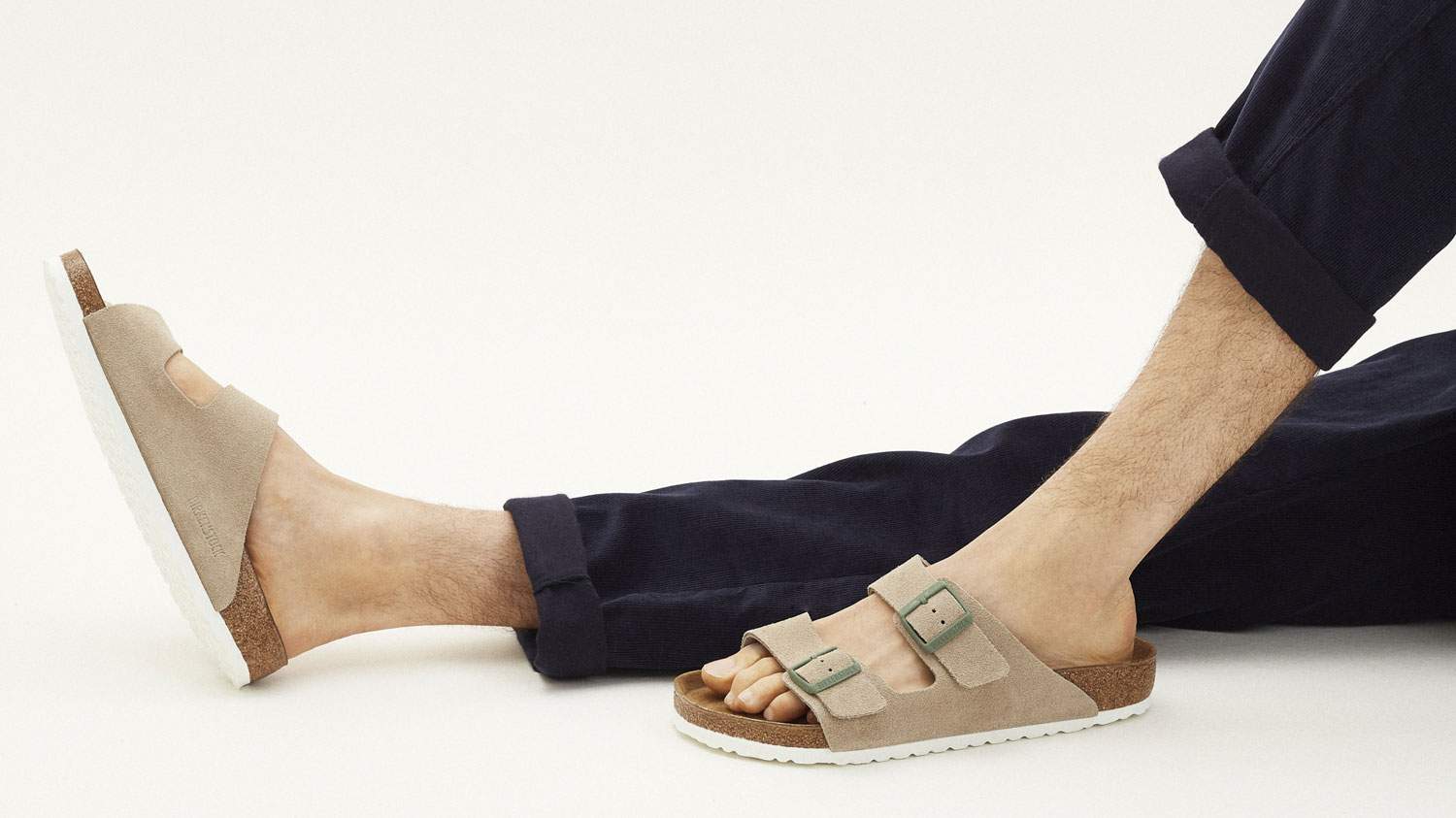 This limited-edition two-strap sandal has a comfy footbed made from cork, natural latex, jute and leather. Every model goes through a 17-step process to ensure the highest standards. Monocle's in-house design team have added elegant touches to update the time-tested model, including a Monocle logo. 
Materials: Suede (upper and footbed lining); EVA (sole).
Colours: Taupe.
Sizes: 38–45 (EU).
Made in: Germany.
---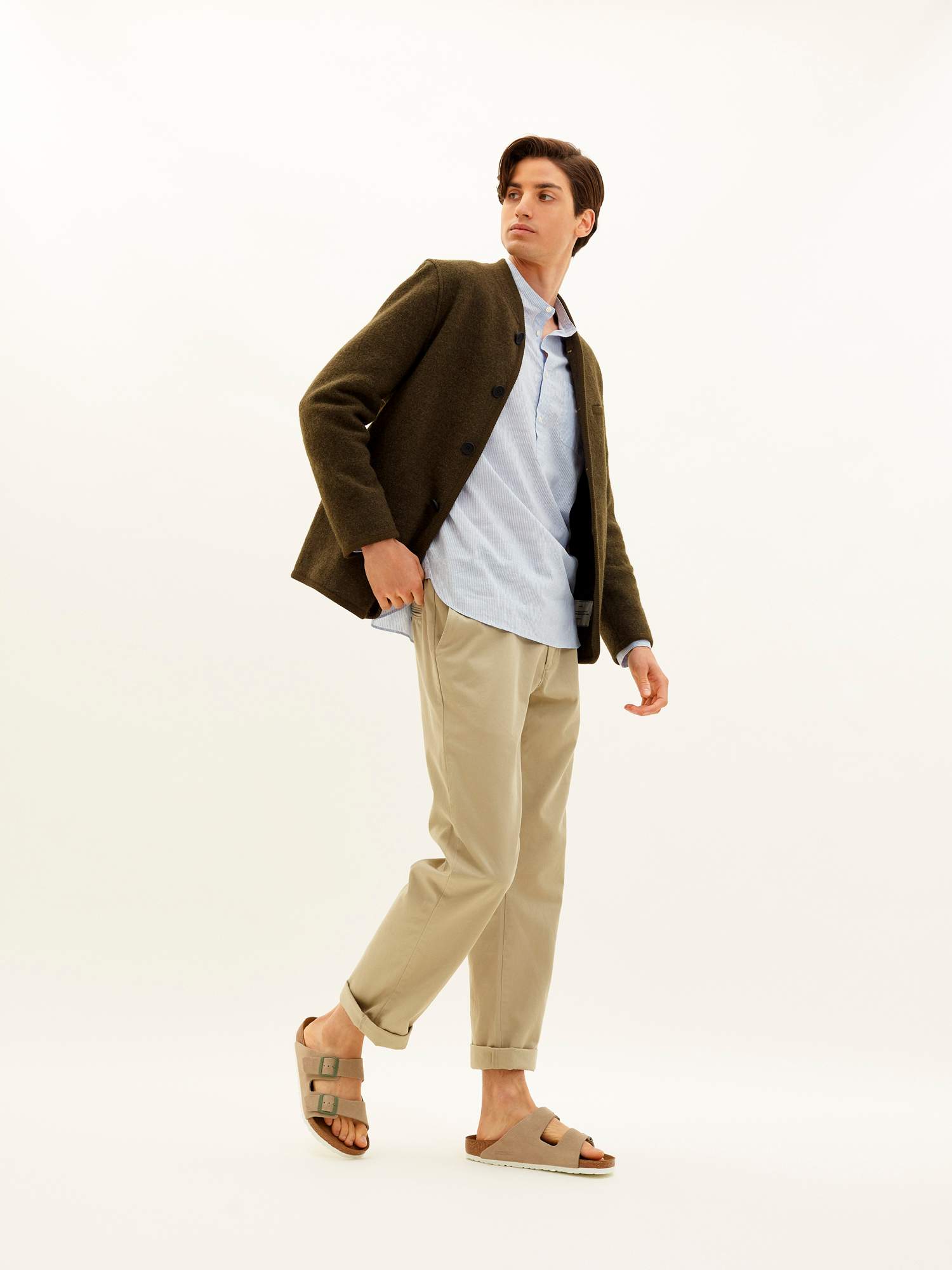 Monocle x Glücklich Alpine felt jacket
£ 310
It can be tricky to find a jacket with a twist. So we've consulted Glücklich, our friends in South Tyrol, for alpine inspiration. This design is exclusively available in our Zürich and Merano shops, and also via monocle.com/shop.
Materials: Virgin wool.
Colour: Indigo or olive.
Sizes: s–xl.
Made in: Italy.
---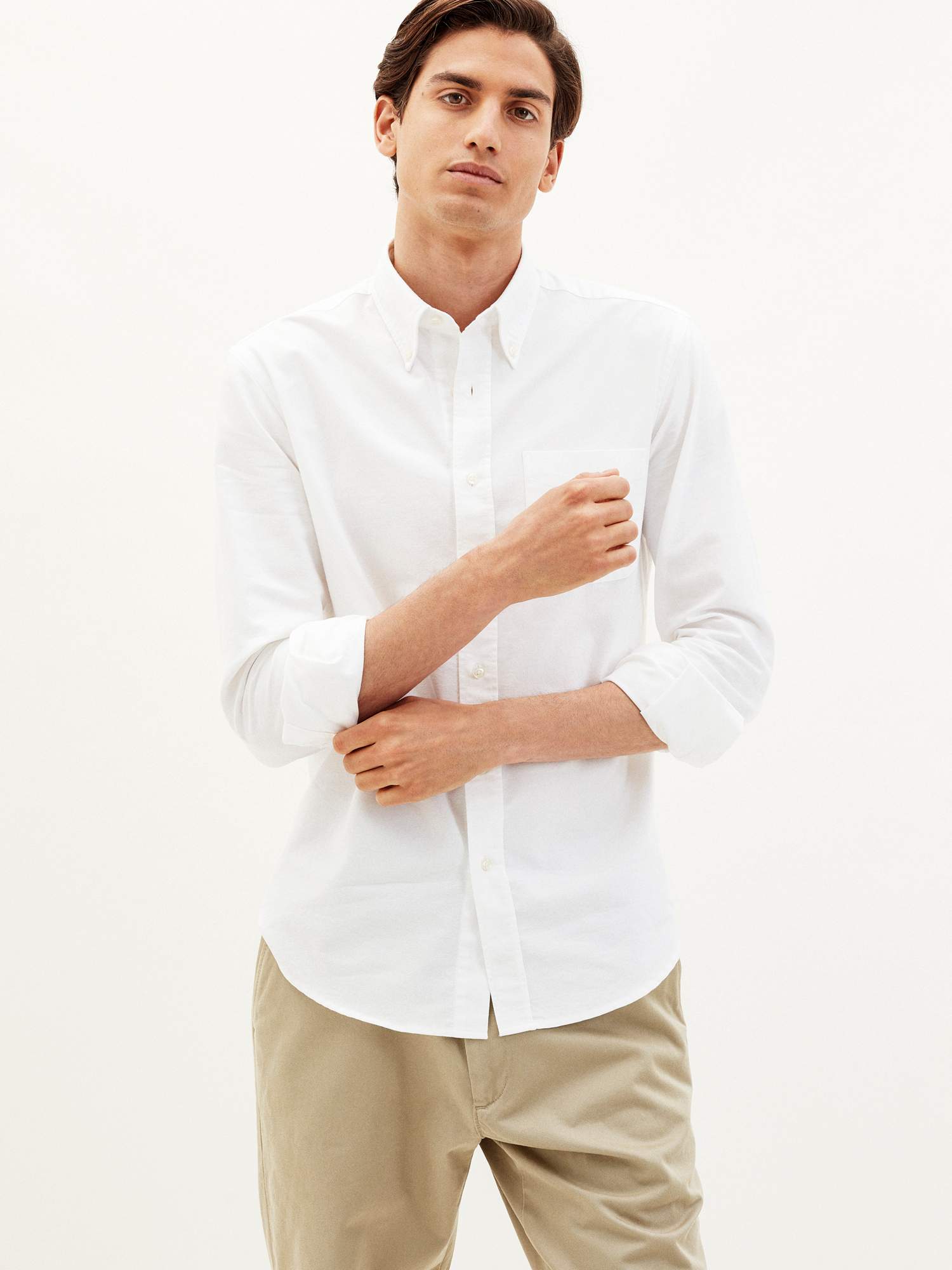 Trunk x Monocle button-down classic shirt
£150
A good button-down can be dressed up for work or worn open over a T-shirt for summery insouciance. Ours is made in Portugal.
Material: Cotton.
Colours: White or pale blue.
Sizes: s–xl.
---
Monocle x Mad Lab oak key tray
£110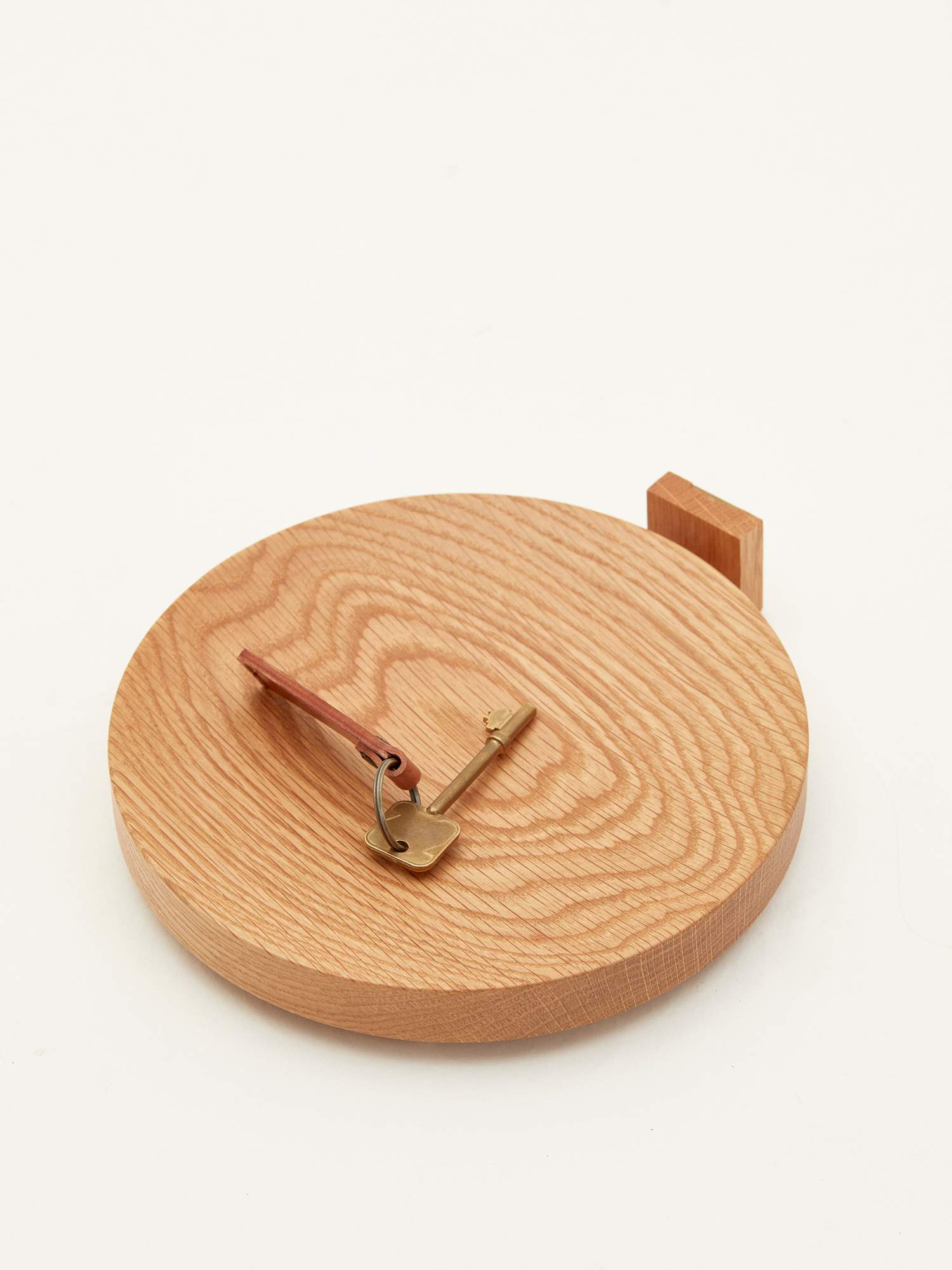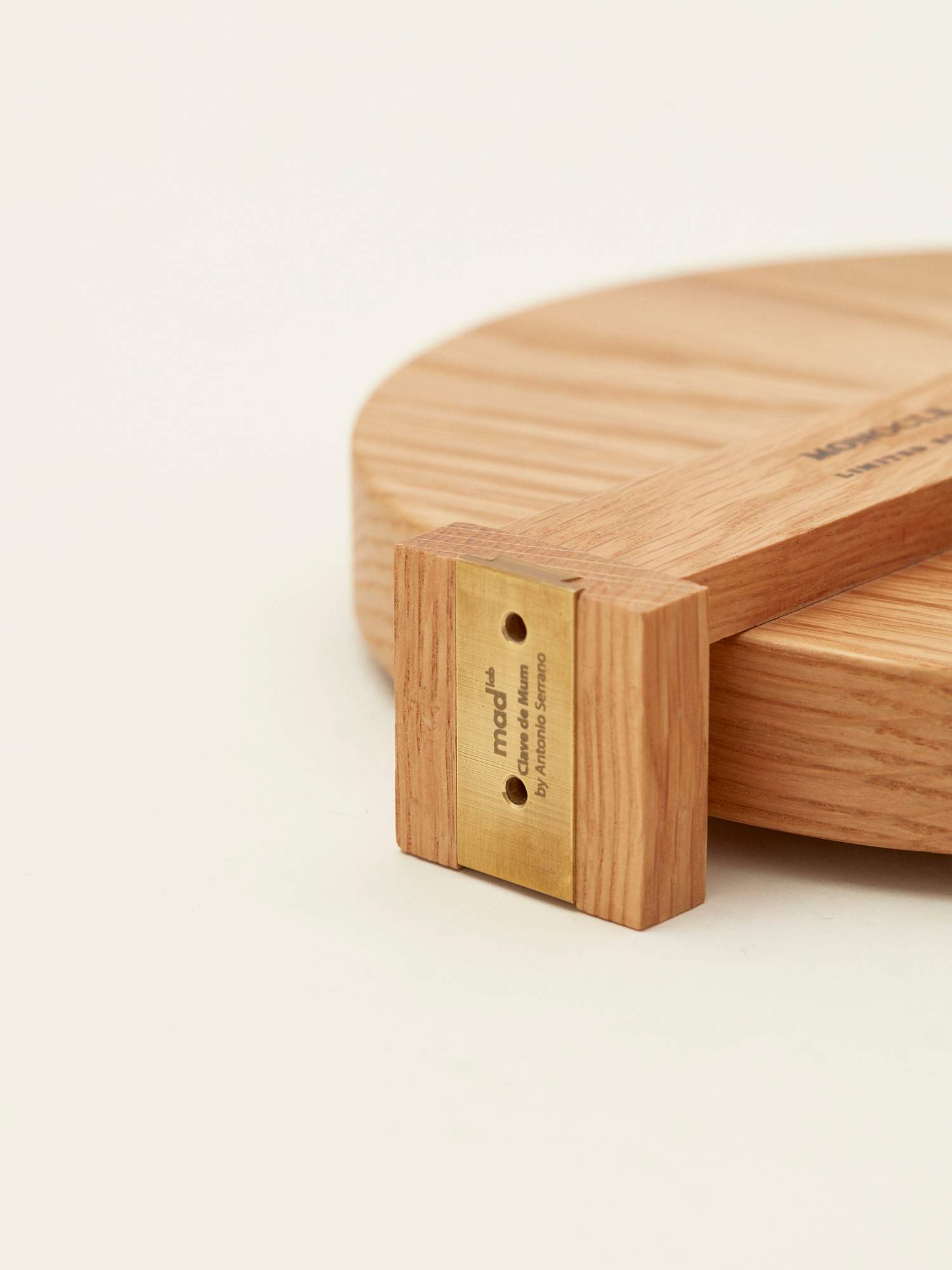 Can anyone ever find their keys or wallet when they really need them? This handy tray is perfect for holding your precious belongings.
Materials: Solid oak and brass.
Dimensions: 22.5cm x 2.5cm x 4cm.
Made in: Spain.
---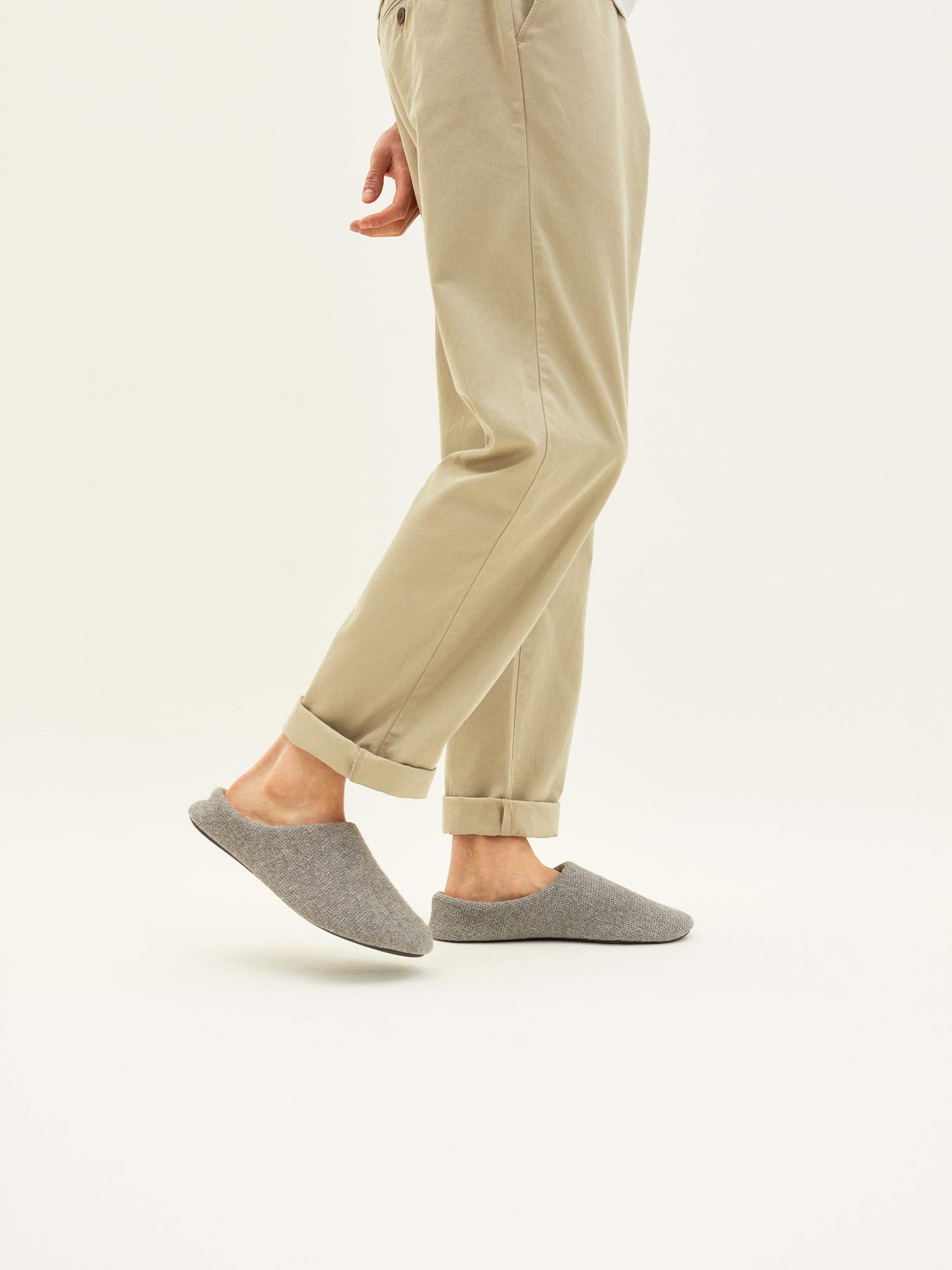 Kontex x Monocle Lana cotton slippers
£40
Sophisticated in their design, these lightweight slippers by Kontex are made from a luxurious cotton fabric that has a texture similar to wool. They ensure that your feet are cosy whether you're at home or travelling.
Material: Cotton.
Colour: Grey.
Sizes: S/M–M/L.
Made in: Japan.
---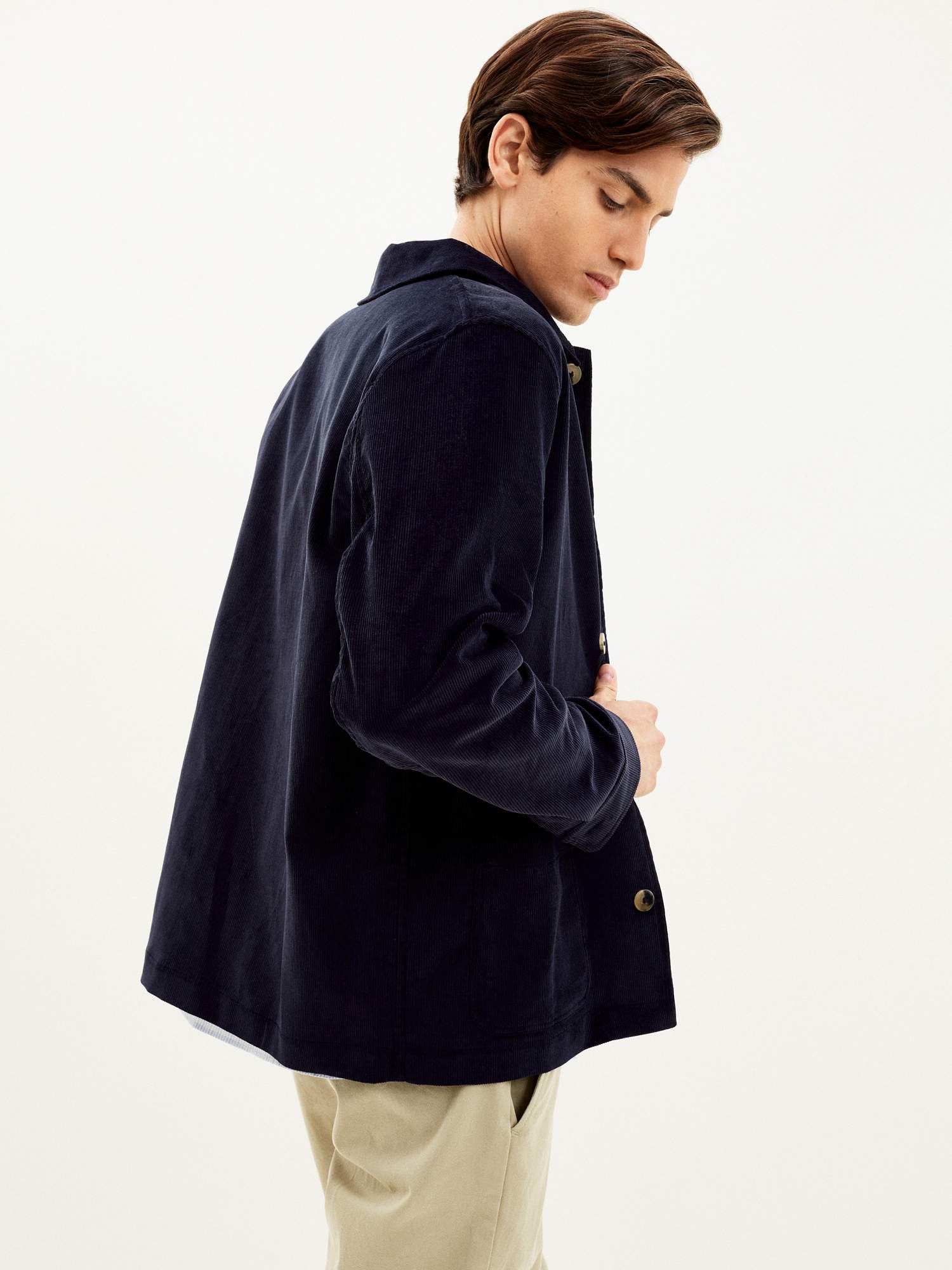 De Bonne Facture x Monocle fine corduroy work jacket
£480
This age-old French workwear jacket has a relaxed fit and horn buttons, and looks the part in the boardroom and at home.
Material: Cotton.
Colours: Navy or sand.
Sizes: 46-56 (EU).
Made in: France.