Whether your preferred method of travel is a leisurely paddle around Hong Kong, strapping on in-line skates to risk life and limb in Canada or a supremely stylish bike ride in Milan, there's plenty to inspire in the following pages. Oh, and there's an ode to a slower pace of life – so why not choose a path less trodden? It's time to get a move on.
Life in the slow lane
By Louis Harnett O'Meara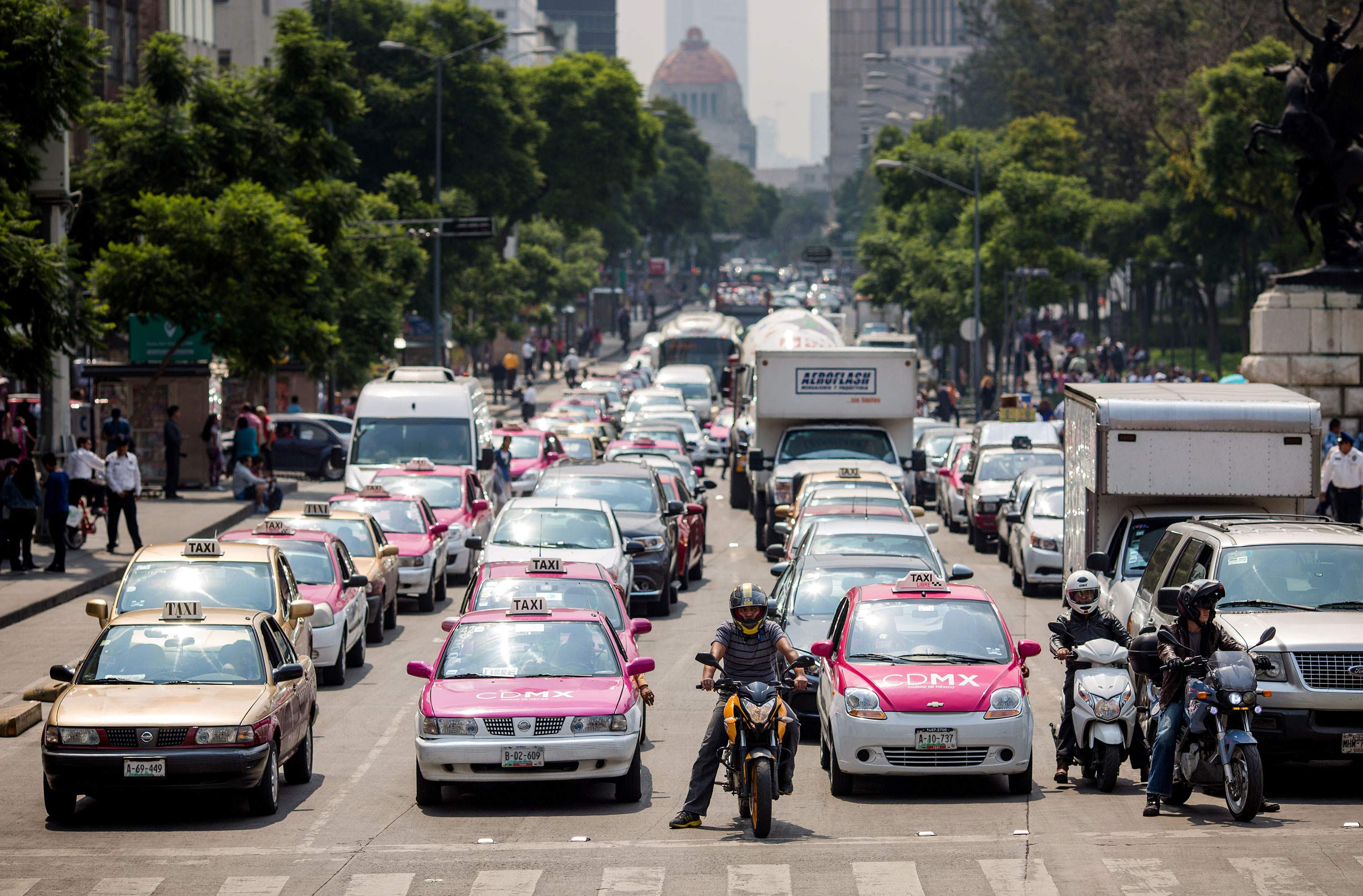 Has anybody ever felt relaxed while stuck in traffic? A German investment bank ranked 33 cities by how stressful they are to live in. Traffic congestion played a major role in the metric, which was calculated using 16 different factors. Congested cities, it turns out, are often stressful. Traffic-ridden Mexico City was ranked by Baufi24 as the globe's third-most stressful city, while Chile's log-jammed Santiago placed number one. Congestion means that journeys in the cities take, respectively, 52 and 44 per cent longer than they would without snarled-up traffic. Bern, on the other hand, ranked least stressful. The Latin American megalopolises would do well to heed the Swiss capital's use of efficient – and popular – trams and buses, which mean that going by car is also painless. Try shaking your fist at that.
---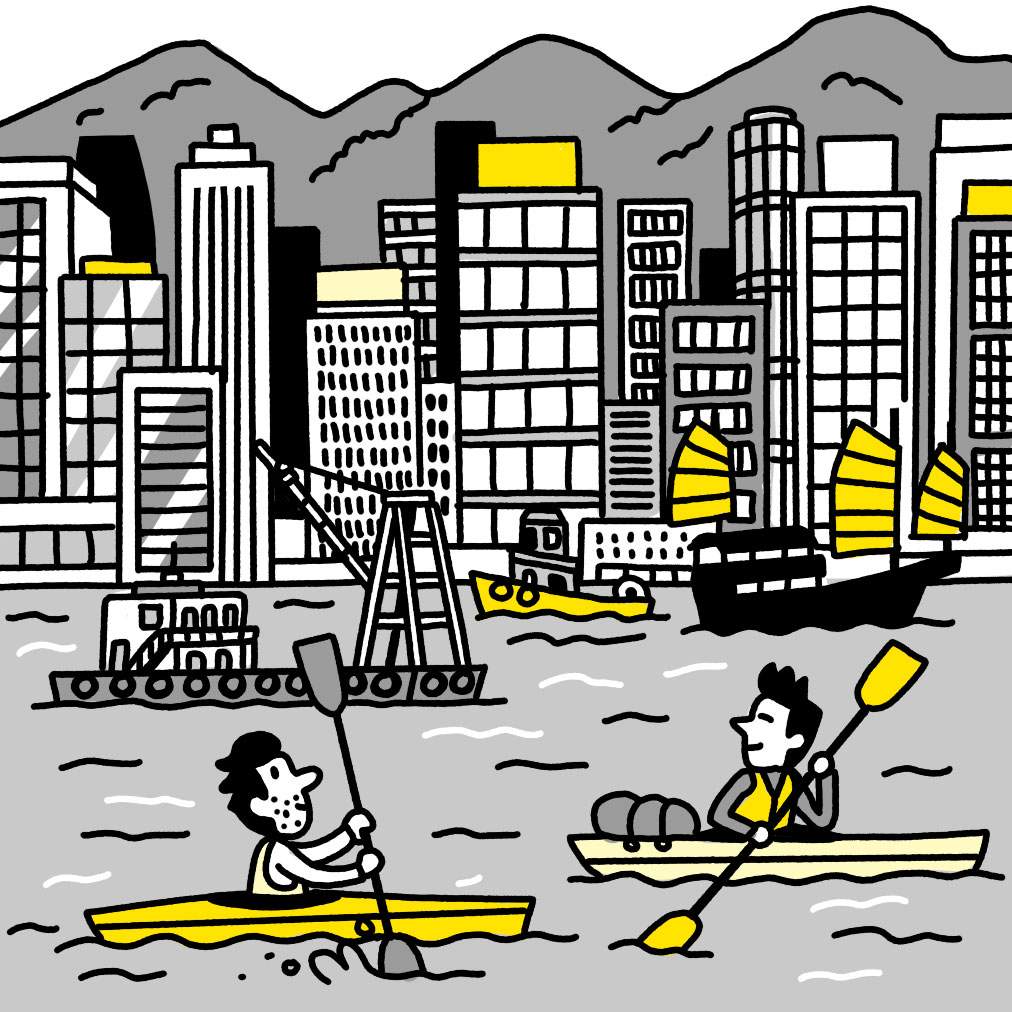 Whatever floats your boat
Kayaking in Hong Kong
By James Chambers
My first experience of kayaking in Hong Kong got off to a choppy start. Paddling alongside Dave, my guide for the afternoon, we wasted no time in getting into a heated discussion about the Chinese Communist party, almost clashing oars as we left the Hong Kong (ahem) mainland behind us. He's a fan; let's leave it at that. As we steered our crafts – and our conversation – into calmer waters, Dave was certainly right about one thing: once we'd reached our destination it honestly did feel as though we could have been somewhere in the Philippines. In the short time it took us to paddle 1.2km, we'd swapped Sai Kung Town for Sharp Island, an area of Hong Kong formed by an almighty volcanic eruption some 140 million years ago.
Guides are by no means necessary: plenty of Hong Kongers hire kayaks from Sai Kung to reach these uninhabited islands, which are only accessible by boat. But as is often the case, Dave turned out to be a treasure trove of Hong Kong trivia, from historical data about oyster-catching to salty yarns about the one time he saved a boat-dwelling fisherman from drowning during a storm. The biggest surprise of all came when we disembarked on an unnamed secret beach and Dave whipped out a bag full of snorkelling gear. Hong Kong has real coral reefs home to actual fish (even clown fish, according to Dave) and these delicate underwater ecosystems have apparently been blooming in its busy waters. Sadly I can't tell you the exact location as Dave swore me to secrecy. But what I can say is that the coral is closer than you think and you don't need Popeye's arms to reach them by kayak.
---
Freewheeling frenzy
By Tomos Lewis
"Let's talk about falling," says Stephen Fisher (pictured, below right) in a school playground in downtown Toronto. He's dressed in a bright-yellow cycle helmet and a pair of sleek sports sunglasses, which rest just above his moustache, and he's reeling off a list of instructions to us, his students for the evening.
We, a small group of nervous novices, are standing attentively before him, newcomers to a sport that has made Fisher a recognisable name in Canada for 20 years: in-line skating.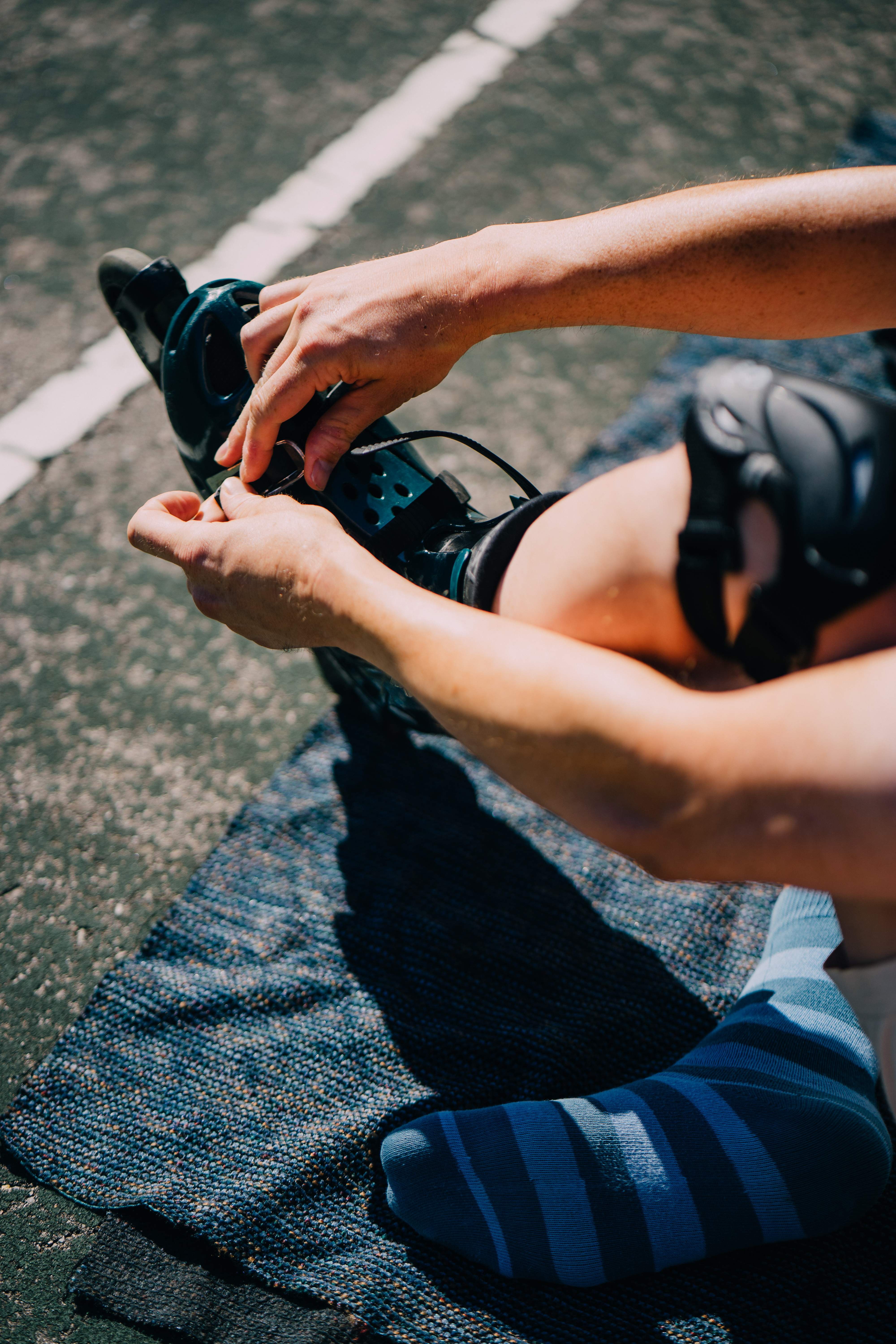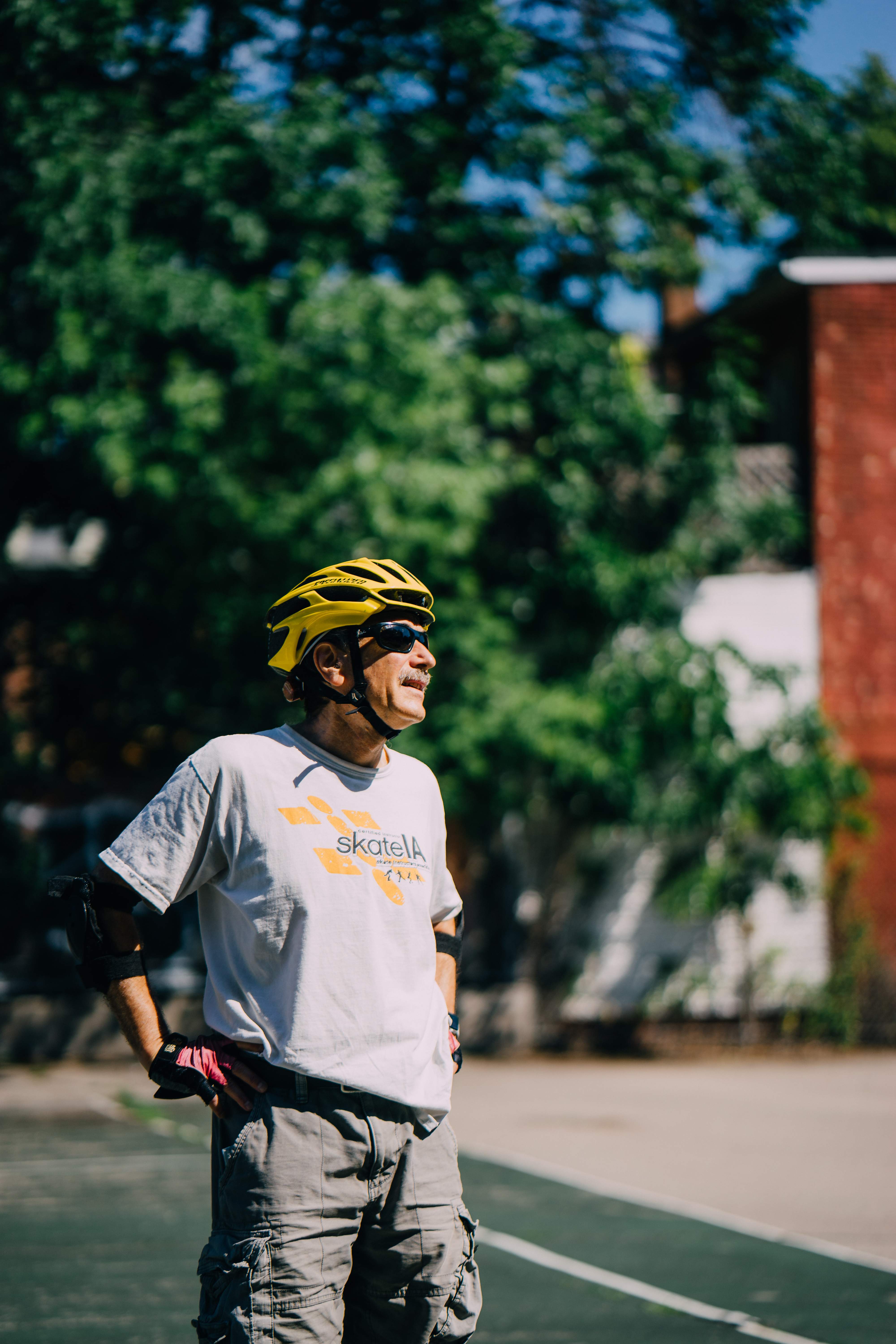 "Lower this for me," he says, tapping his backside with both hands. We comply, bending our knees and protruding our posteriors while keeping our gazes straight ahead. This core skating posture, Fisher tells us, will serve us well as our dreams of travelling on eight wheels begin to gather speed. "It's the most glorious sport once you get going," he says. "Every piece of sidewalk is your rink."
Interest in skating – both in-line and roller-skating on quad-skates – has soared during the past few months. "It feels like a pretty sudden change," says Kathleen Janzen, who founded Nerd Roller Skates in Calgary in 2012. Nerd is just one of dozens of independent roller-skating shops across North America that have reported a surge in sales during the pandemic. Janzen thinks the shift is fuelled by nostalgia for simpler times. "People have fond memories of going for fun skates as kids," she says. "[And] people are looking for ways to get out, while their normal methods of socialising, or being active, have been closed to them."
The first of roller-skating's many heydays came in the 1940s, as wartime tea dances with big-band accompaniments became roller-fests too. The disco soundtracks of the 1970s brought a second roller-resurgence. The more recent upswing began about five years ago, as a new generation of roller-skate manufacturers gained traction.
"We're all the same when we put on a pair of roller-skates," says Nellie Lee Anderson, vice-president of the National Museum of Roller Skating in Lincoln, Nebraska. "Some people do it indoors. Some people do it outdoors. Some people do it in-line; some people do it on quads. We find joy in skating; the same joy but we find it in many different ways."
"My legs, worryingly, begin to splay as my speed picks up. But I stay upright"
While roller-rinks have disappeared in recent years, skating has found new contexts in which to roll. Several recent Black Lives Matter protests in the US were even conducted by skaters of all stripes: skateboarders, in-line and roller-skaters.
"Skating is in a constant state of evolution and it's thriving," says David Miles Junior, who's known as the godfather of roller-skating in San Francisco, where he founded the Church of Eight Wheels roller-disco in a derelict chapel six years ago. "People are skating everywhere. I think that the sense of freedom that it gives you is just very unique."
Back in Toronto I brace myself for my first roll. My starting point is the safety of the school's outdoor wall, a spot that feels like a haven of stability. The goal is to make it to a lattice fence that rings the school's community garden. "Eyes ahead," says Fisher as my wheels begin to turn. "That's it," he says, as I start the slow glide to my destination, momentum building thanks to the playground's slight downward slope. My legs, worryingly, begin to splay as my speed picks up. But I stay upright. "Smile," says Fisher as I roll past him. "Enjoy it. Savour the roll. That's why we're here. That's why we skate."
---
With cities far quieter than usual, the Milanese have discovered that their rather decent network of bike lanes is indeed for cycling (and not an extra lane for motorists to dodge traffic), forming the world's most chic cycling culture.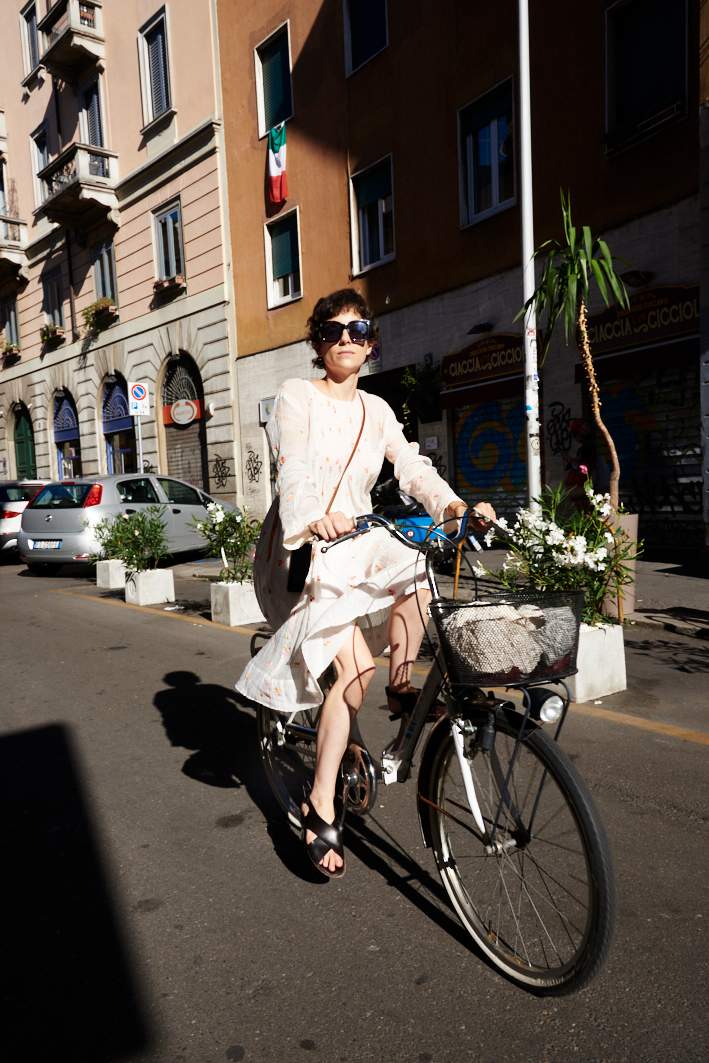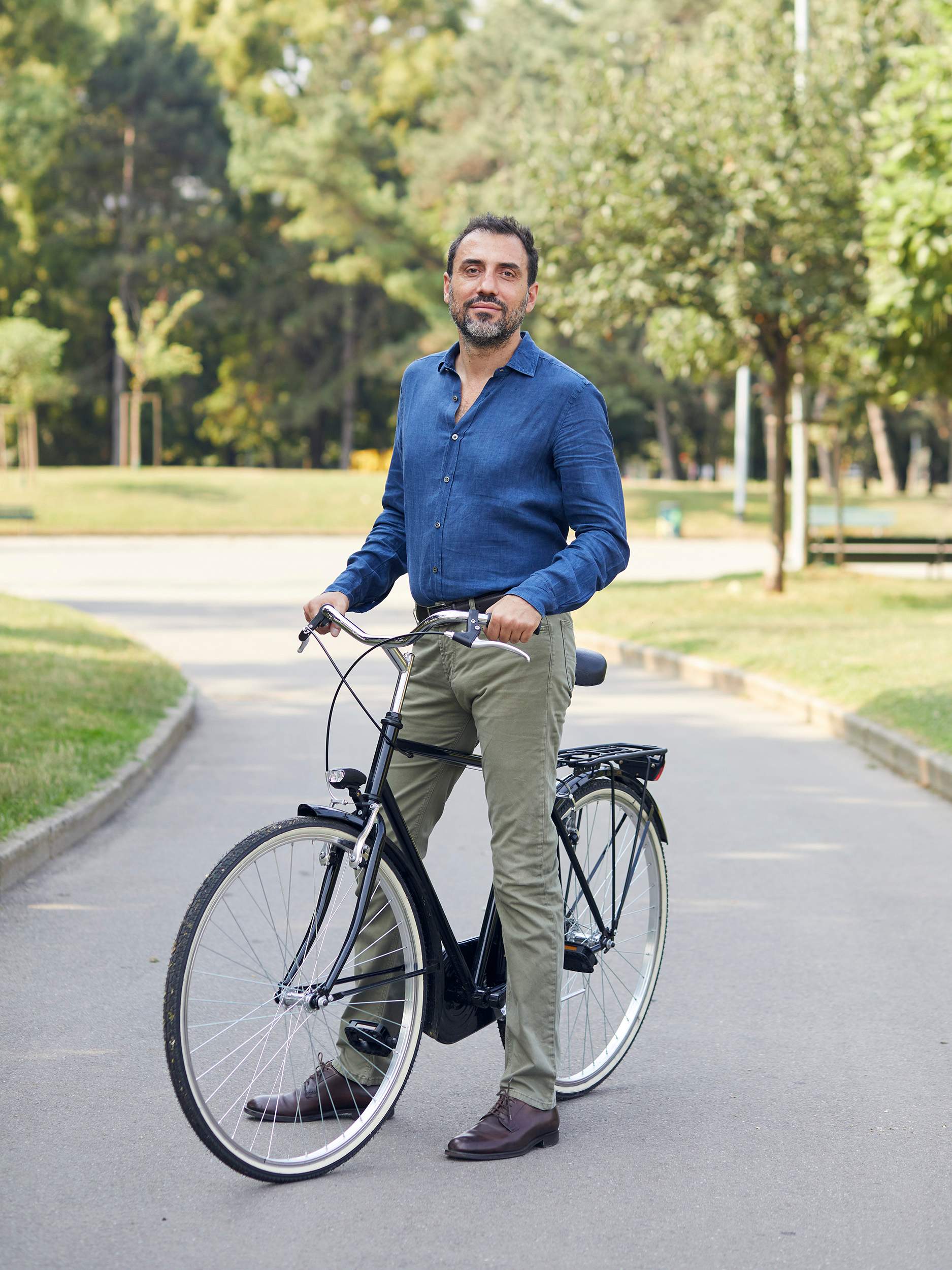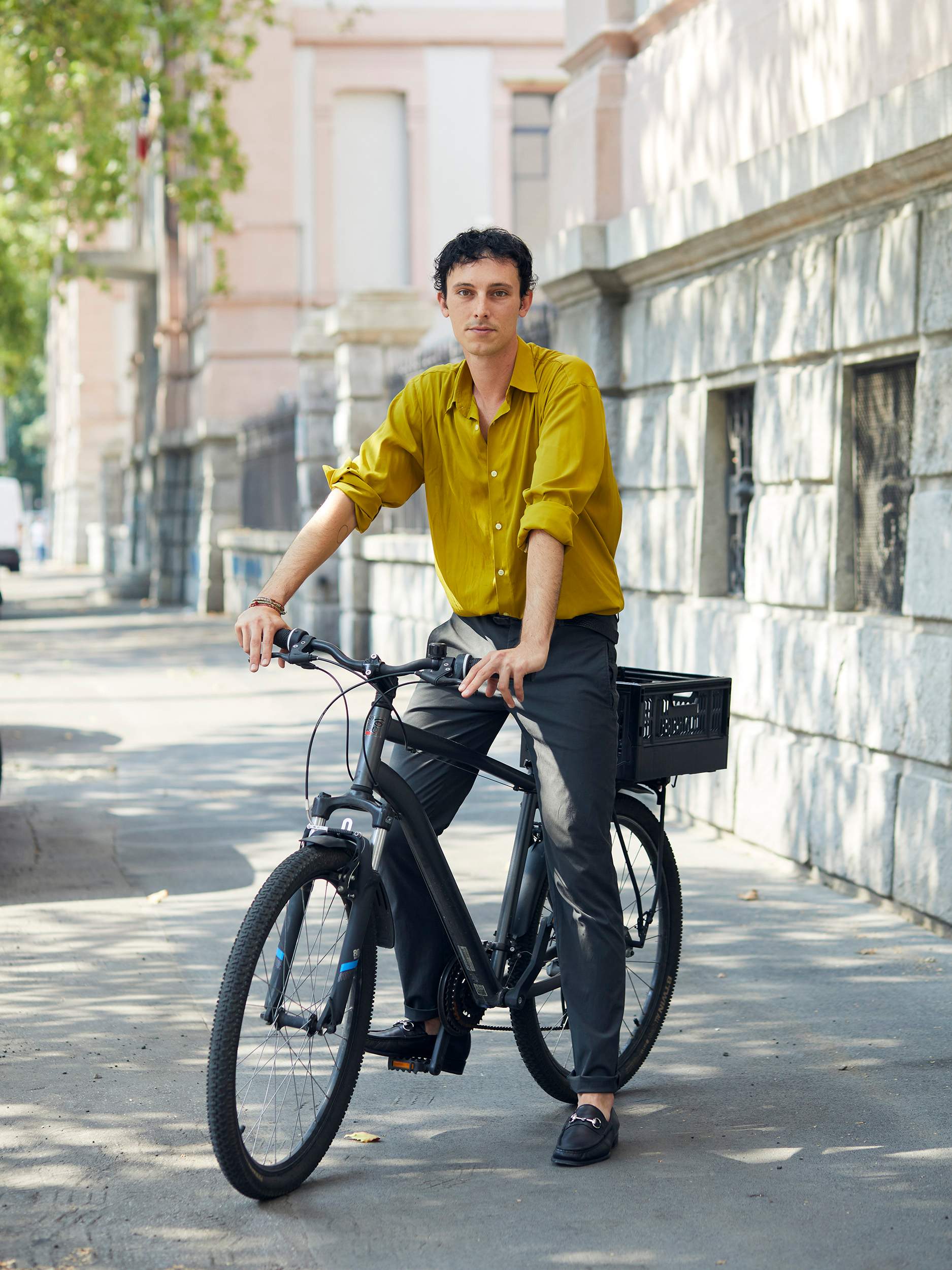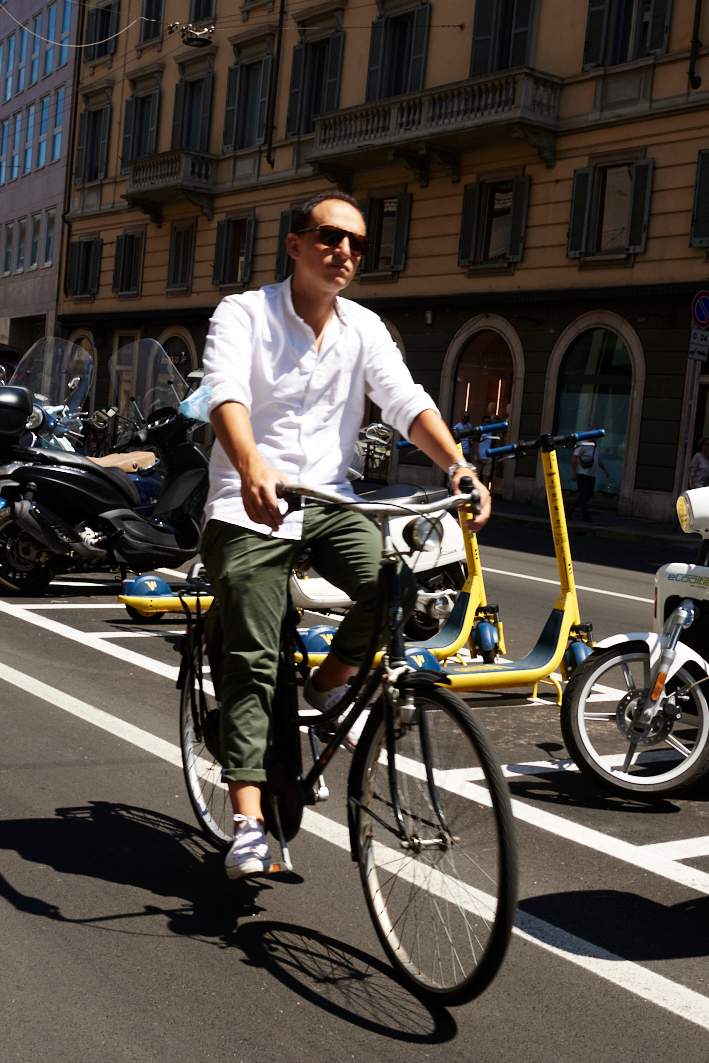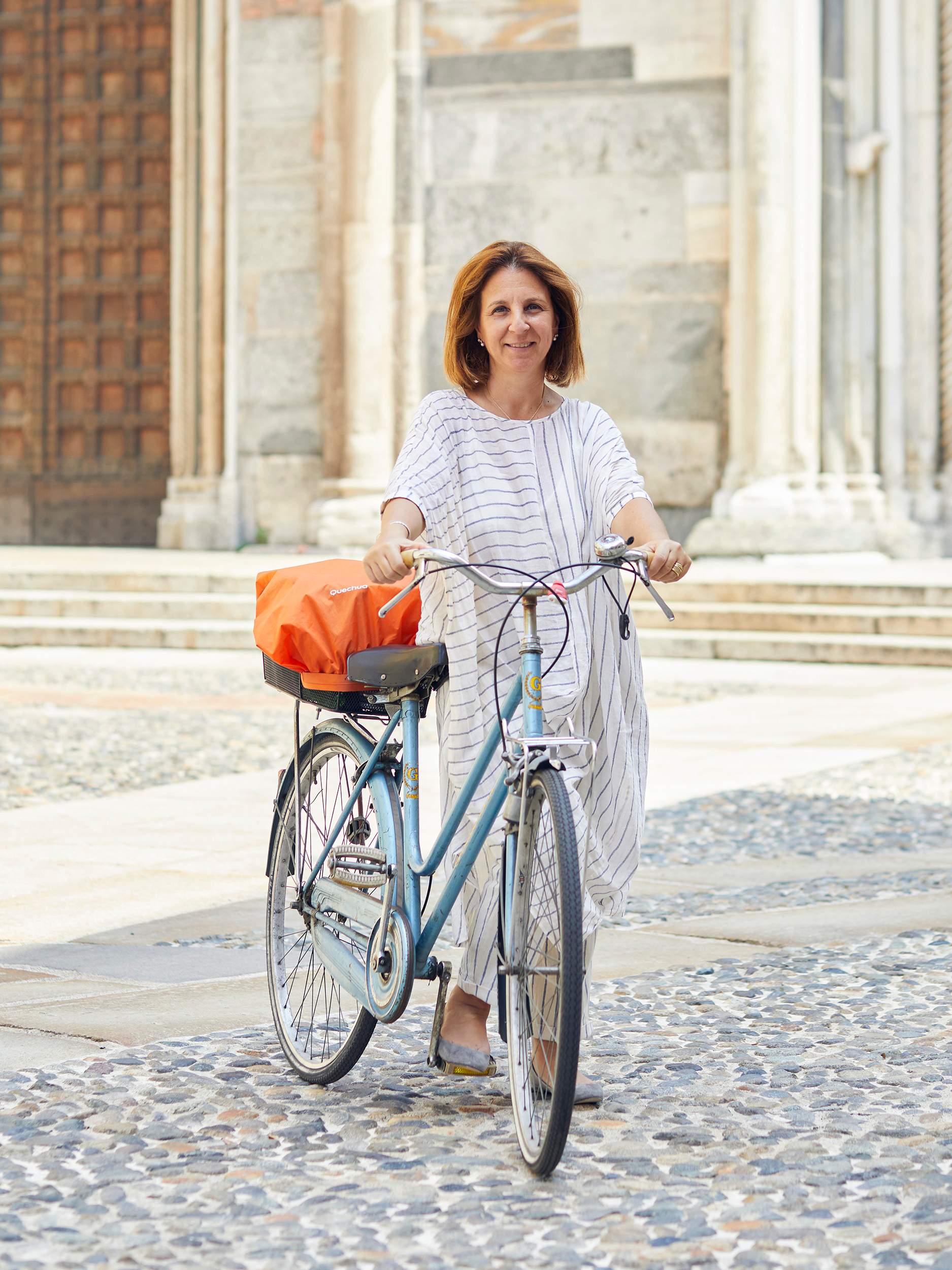 ---
Taking the plunge
By Kunyalala Ndlovu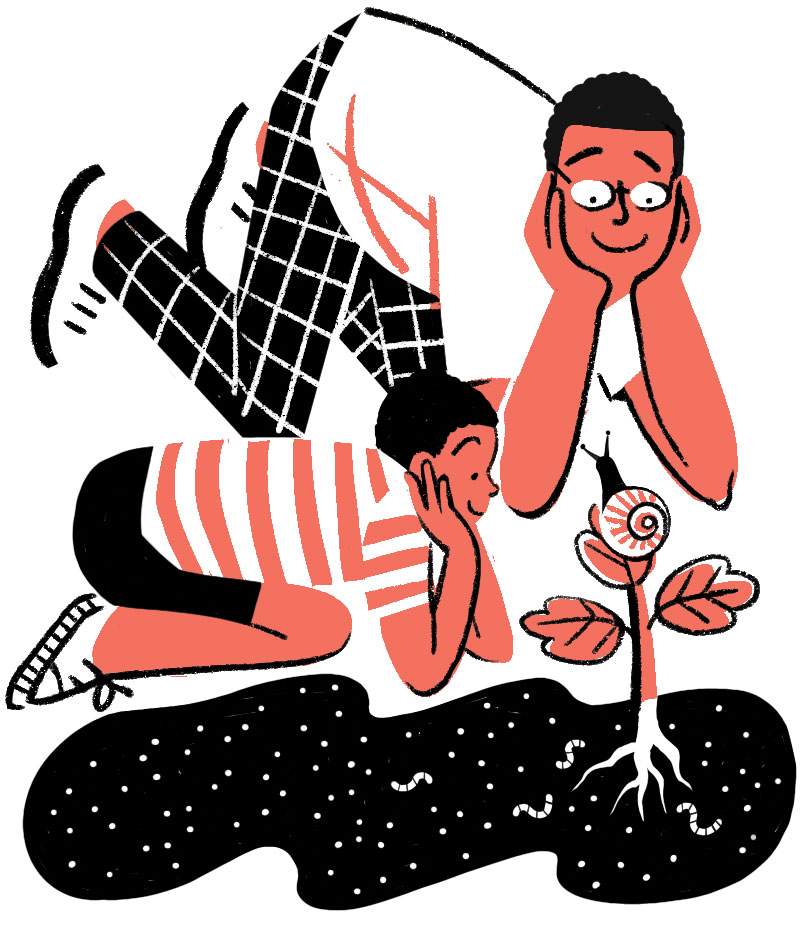 Not long ago a hurricane extended my stay in Busan, South Korea, by 72 hours. I remember watching the waves of Hongdae Beach as two surfers' initial joy at catching a wave crashed quickly into failure. The duo called for help and were ushered to safety. Sometimes we're in rough waters and we don't know it. I'd left a steady agency job six months previously. My aim was something I've seen many attempt – to find a gentler approach to life. As I sat there, I reflected on what I'd learnt since taking the plunge.
To do small things
My son and I often study the soil in our London garden and observe the organic metropolis of living things. We dig around the vegetable patch to keep the soil aerated and weed-free, and expose the worms and snails. As a bonus, red-breasted robins often visit. These months taught me to take time to do small things that bring pleasure – this can create small pleasures in turn.
To embrace amateurism
The smarter our devices have become, the less meaningful our connections. To remedy the digital fatigue, I took pictures I wanted to keep. I dug out a Polaroid camera and London, my base for nearly 20 years, became a city to be rediscovered, studied and seen afresh. It's easy to change your lens on the world.
To satisfy a curiosity
With no steady job I decided to fulfil a long-term goal and sell books. I found a berth at a Sunday market, sketched a logo and amassed a small library of secondhand books. I gleaned more lessons on a kinder life from conversations with strangers than I could commit to a page.
To slow down a little
Aspiring to a gentler life has never been more important. Try it. Small changes could be the things that make waves tomorrow.
'The Monocle Book of Gentle Living' is published by Thames & Hudson. Preorder your copy at monocle.com/shop/print/books
Photography: Luca Grottoli, Ian Patterson, Jan Søndergaard, Luigi Fiano. Illustration: Mathieu de Muizon, Delphine Lee. Images: Alamy, Brett Gundlock/Bloomberg via Getty Images