There's a newfound appetite for reliable news and positive storytelling. We meet the people aiming to feed it.
1.
'So Good'
France
By Daphné Hézard
Walk through the offices of So Press and you'll see plenty of signs of the editorial group's various offerings: people nipping out for a smoke while chatting about sport; journalists discussing the cover of bi-weekly Society magazine. So Press's 120 staff work across all of the group's titles – key to the financial model – from cinema magazine So Film to sleek menswear title L'Etiquette, via So Foot, Tampon, Pédale, The Running Heroes Society, Doolittle and now So Good.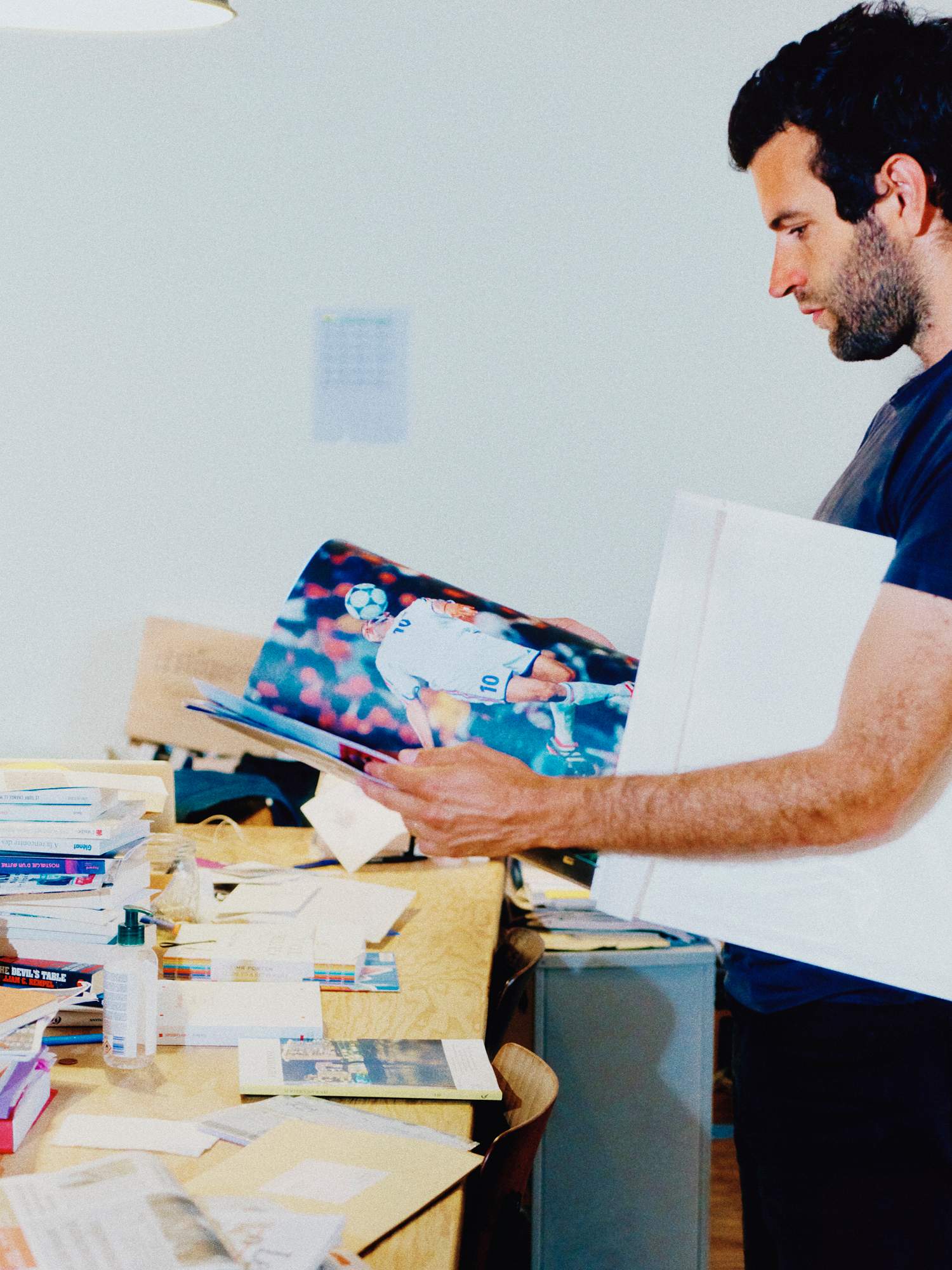 Dedicated to chronicling positive news and inspiring projects from around the world, the quarterly So Good was dreamt up by the group's founder Franck Annese, together with crowdfunding platform Ulele. It operates with no advertising but has the support of 21 companies – including insurers Maif, transport operator sncf, energy company Engie, luxury behemoth lvmh and more – that helped the team build the project. "We're highlighting young people doing good things," says Annese. "We put Greta Thunberg on the cover of Society when she was unknown."
That spirit has fed into So Good, with features in its debut issue on climate campaigners and female activists. The magazine promises stories on "the women and men who have decided to advance the world". With 70,000 copies printed and 15,000 advance subscriptions, So Good might be the bearer of good news for the country's print media scene too.
sogoodstories.com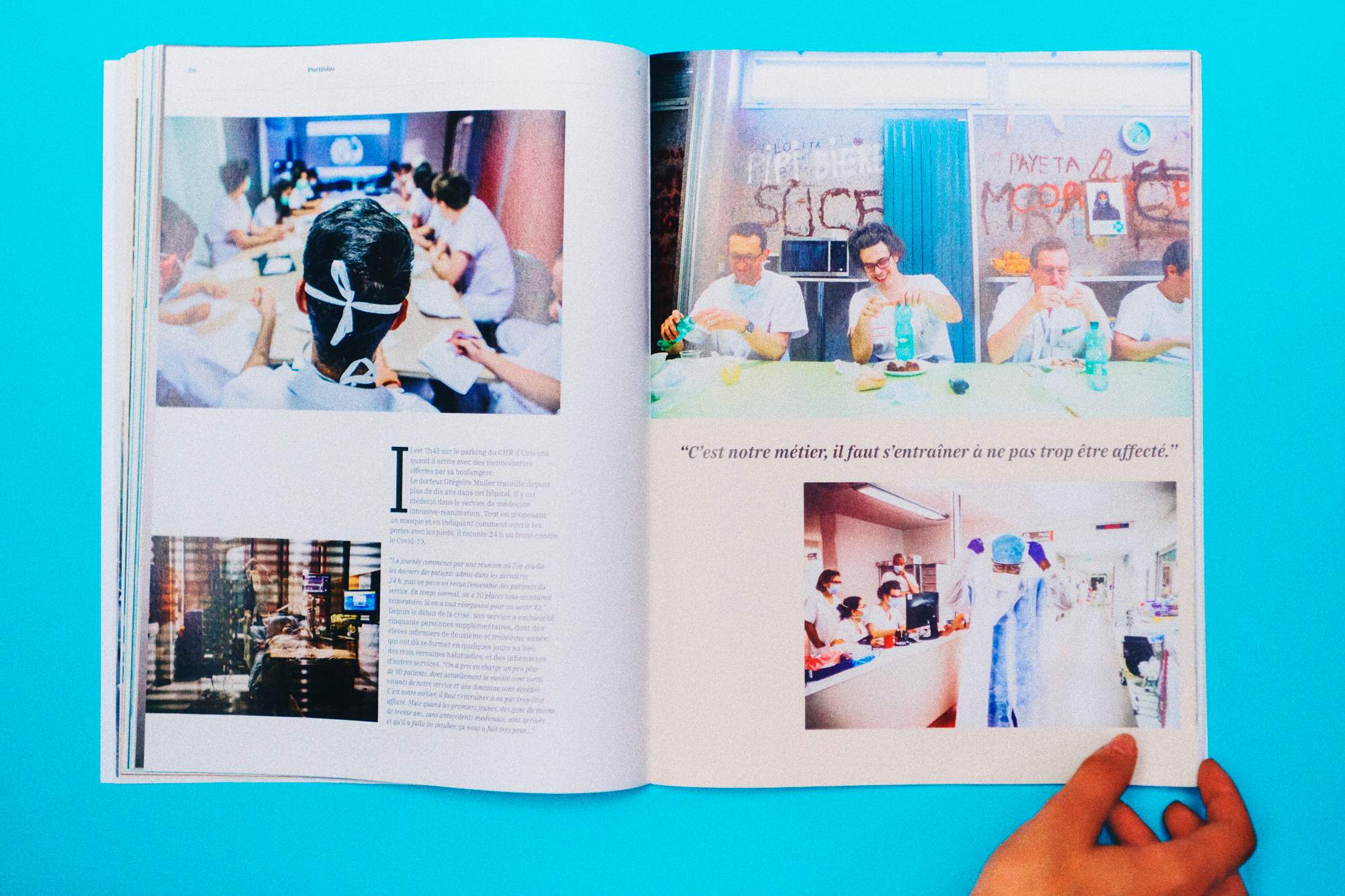 2.
'Le Short'
Switzerland
By Carlo Silberschmidt
Switzerland's French-language national broadcaster rts launched Le Short in spring and the aptly named, bitesized podcast instantly proved a hit. The three-minute news show is delivered to listeners via instant-message services on weekday mornings. It offers an update on the national news agenda and discusses global topics that will be making the day's headlines, all in a conversational tone.
"We wanted a format for listeners who might not tune into the usual channels," says its producer Amélie Boguet.
rts.ch
---
3.
Spiritland One OB Truck
UK
By Nic Monisse
Antony Shaw's workplace isn't designed to sit still. As director of Spiritland Productions – the live music and production arm of music-cum-hospitality brand Spiritland – his office is the outside-broadcast vehicle Spiritland One. It typically rolls across the UK recording live entertainment and, surprisingly, even the past few months haven't put the brakes on its schedule. The engines have stayed revved thanks to a two-month run of shows at London's Alexandra Palace; the lorry is recording musicians playing for broadcast to an online audience.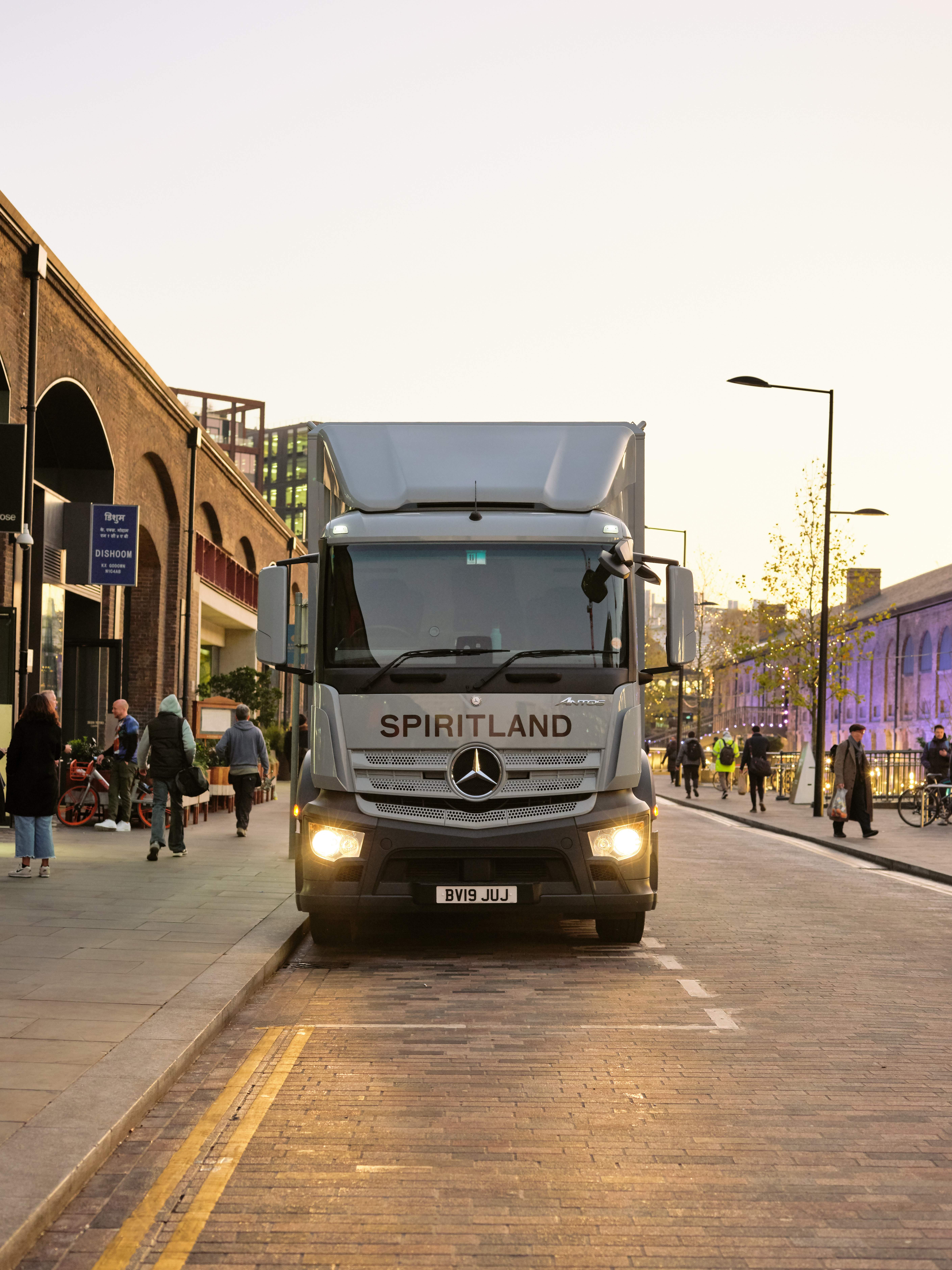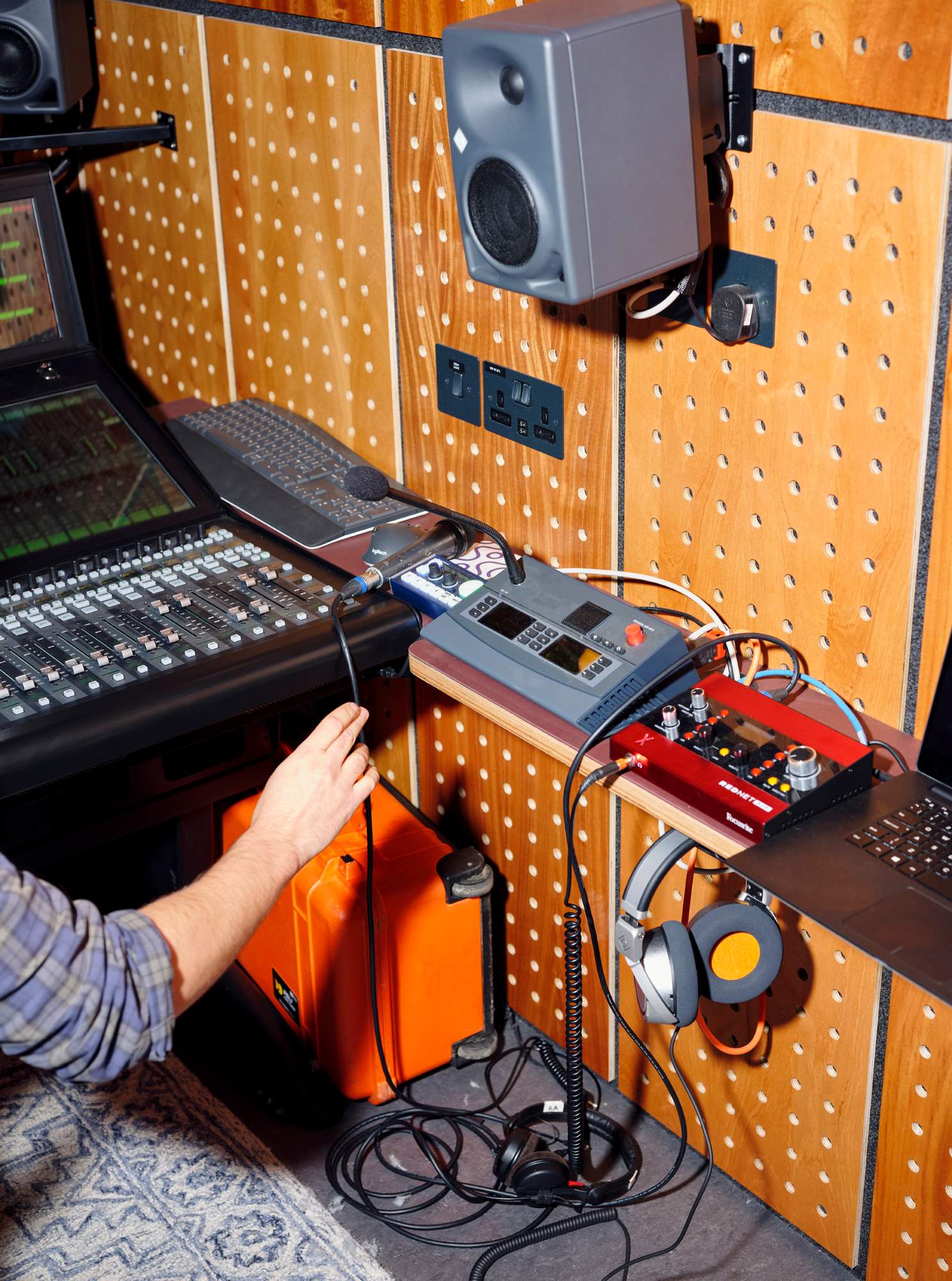 Designed by Shaw and Megahertz Systems Integrator with coach build by UK-based Spectra Specialist Engineering (which also built part of the interior), the vehicle is a thing of beauty. Step inside its 11-metre-long cabin and you'll find a wood-panelled production space where mixing desks are lit by the gentle glow of wall-mounted lights. "The lights are from New York and their import tax alone is probably more than most people spend on their entire lighting budget," says Shaw.
Spiritland founder Paul Noble explains the thinking behind the decor. "I've worked in lots of these trucks and you're sitting on a pile of cases or a fold out plastic chair," he says. "That gap between the equipment that's worth thousands and the recording space is noticeable."
Spiritland One has the capacity to record more than 500 microphones at once, which allows the team to control the recordings with extreme detail. "The endeavour is to strive for the highest possible listening experience," says Noble. "Spiritland One is where it starts." With exciting plans on the road ahead, it's certainly not where it ends.
Radio roadshow
By Robert Bound
Of course, Spiritland's grand vehicle is in a whole different category from the "outside broadcast" trucks of yore – but it does have a somewhat nostalgic air to it. The traditional OB truck is a strangely alluring block of diesel fumes, satellite dishes and thick cabling, forever reminiscent of festival broadcasts and, of course, the era of the radio roadshow. The what?
For the uninitiated, a short cribsheet: the radio roadshow was a slightly bawdy, quite cheesy travelling circus of presenters, pop groups and "grrrrreat times" that once descended upon the smaller cities of Europe every summer: a one-day, pop-up free festival very probably billing itself as "a whole lotta big fun in the sun!".
The bbc's poptastic Radio 1 did it best, turning up to seaside towns in a drop-sided rig – a pop juggernaut, if you will – and joyfully letting daylight in upon the magic of live radio. Perhaps the stage is set for a reboot of this big-hearted format? After all, it is something like the radio equivalent of a drive-in movie, where a little space means no loss of atmosphere, while engendering some much-missed fellow-feeling. Best of all, the radio station came to you; quizzed by DJs, the listeners became the stars, blushing and stammering their way to a cuddle with Kylie Minogue or a duet with a bemused Lionel Richie. We can hear those wagons rolling: OB! OB!
---
4.
NHK 8K Vans
Japan
By Junichi Toyofuku
The way in which we consume news might have changed dramatically with the advance of portable technology – we flick through footage taken on smartphones by individuals all around the world daily. But it's hard to beat the size and might of a traditional media outlet such as Nippon Hoso Kyokai (nhk).
Japan's public-service broadcasting organisation has an impressive outside-broadcasting (OB) capacity. Headquartered in Tokyo's Shibuya, the company has a domestic network of 54 stations that cover the country from Hokkaido to Okinawa, as well as 31 reporting bases overseas.
"The 8K van isn't a business proposition – its purpose is to enrich the culture of broadcasting"
Its set-up for on-the-move reporting comprises a fleet of helicopters, broadcasting vehicles and satellite-communication trucks, plus hundreds of video journalists, correspondents and remote-controlled cameras strategically positioned across the country.
One of the most recent, and definitely the brightest, additions to the team is nhk's 8K OB van – a vehicle that is used to cover spectacular art and sporting events in ultra-high definition and which leads its field by miles. The 8K fleet is the result of collaboration by a Japanese dream team: broadcast equipment manufacturer Ikegami Tsushinki completed the first model in 2015, Sony then made three more and technology corporation Tamura provided an accompanying high-spec audio van.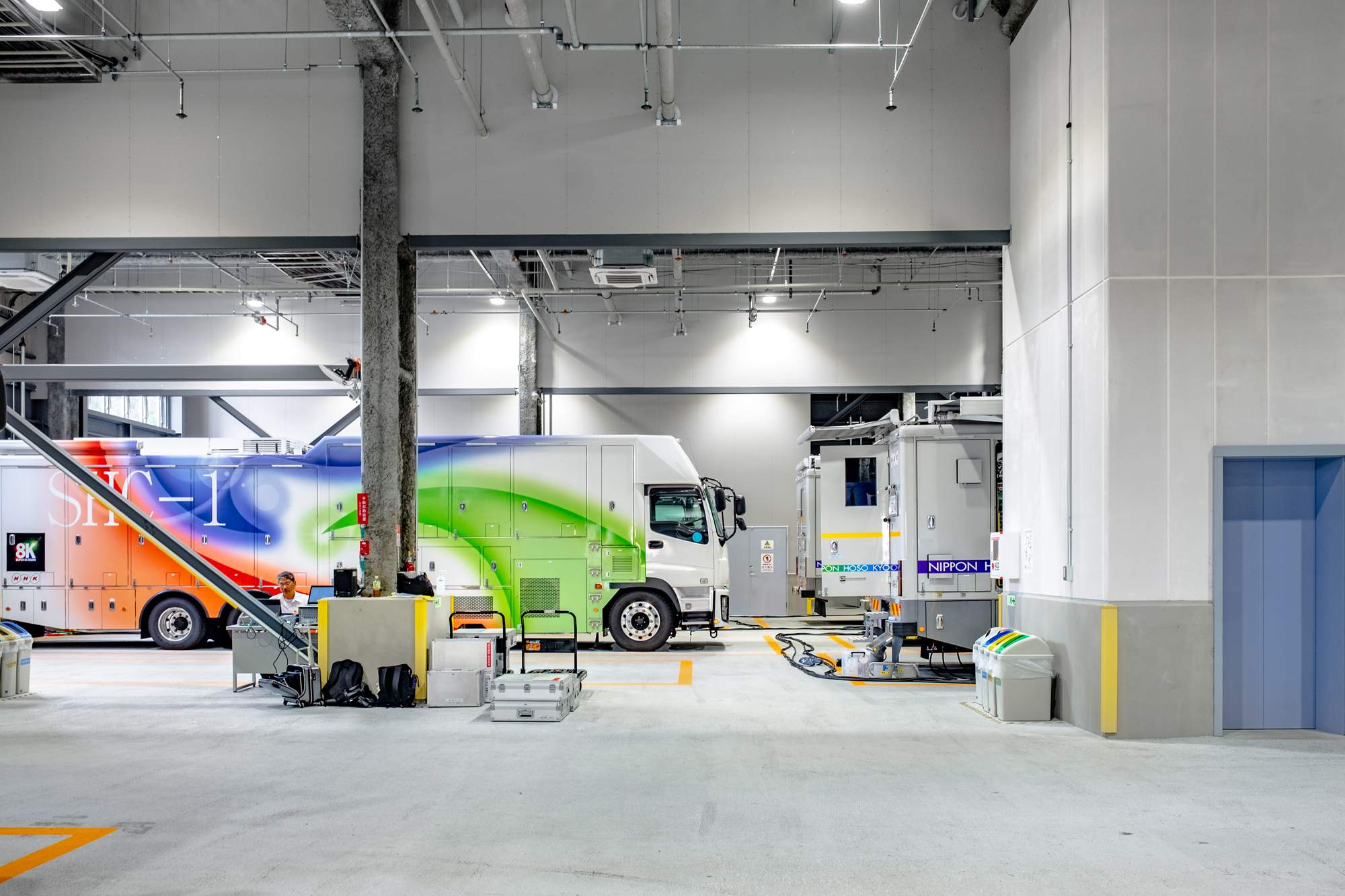 The vehicles are manned by nhk's top engineers, whose travels have included everything from the Olympics in Rio de Janeiro and Pyeongchang to embarking on a year-long roadtrip across Europe to cover theatrical events such as ballet, opera and to bring the World Cup in Russia into the homes of Japanese audiences.
For nhk, providing such high-level broadcasts is a way to fulfil the company's public-service remit. "The 8K van is not a business proposition," says nhk spokesperson Masaru Hashimoto. "Its purpose is to contribute towards enriching the culture of broadcasting. We need to ensure the speed and quality of reporting; the importance of outside broadcasting will never diminish."
---
5.
'Bloomberg Green'
USA
By Louis Harnett O'Meara
Over the past few years, business-media brand Bloomberg has increased the number of stories it dedicates to environmental issues. Earlier this year the reporting on that topic grew with the launch of Bloomberg Green magazine. "Part of this was allowing our journalists to speak to climate as the story rather than a tangent to their beats," says Aaron Rutkoff, editor of the quarterly publication.
The title's 80 pages pack in longform stories but there's also room for infographics and investigative journalism informed by Bloomberg's signature numbers-driven approach. It's a principle that extends across all of the title's platforms: daily newsletters provide snappy green-finance insights, while the website places interactive metrics at its heart. "We wanted to speak to an international audience who feel a closer connection to the problems we face," says Rutkoff. 
bloomberg.com/green
---
6.
'Thai Enquirer'
Thailand
By Gwen Robinson
The team behind online journal Thai Enquirer has gone from strength to strength since its January launch. Conceived by a small group of Thai journalists in 2018, it became a reality in 2020 after raising the equivalent of €610,000 from three main private investors. The Enquirer has acquired a reputation for bold commentary and in-depth reporting. "We're reaching new audiences," says Umesh Pandey, a former Bangkok Post editor and one of the brains behind the venture. "Many readers are young, curious Thais as well as foreigners."
For now, the journal is free to read. It has drawn some corporate advertising and has ambitious ideas for big reporting projects, including a series pegged to the October anniversary of Thailand's 1976 bloody student protests. "Our concept is simple," says editor-in-chief Cod Satrusayang. "Free and fair reporting, in English."
thaienquirer.com
---
7.
Smuggler
UK & USA
By Robert Bound
"We cut to a shot of Hank, a washing machine, on top of a camel with the pyramids in the background. Behind him in convoy are the tumble dryer and the fridge, each on their own camels…" This is an excerpt from the script notes for an upcoming television commercial for the Irish Lotto, shot by Jamie Rafn. "It's sort of farcical; it's just lovely," says Fergus Brown, UK managing director of Smuggler, the production company making the ad. The world has required a little silliness and a lot of luck of late and this witty, nutty commercial slyly combines the two.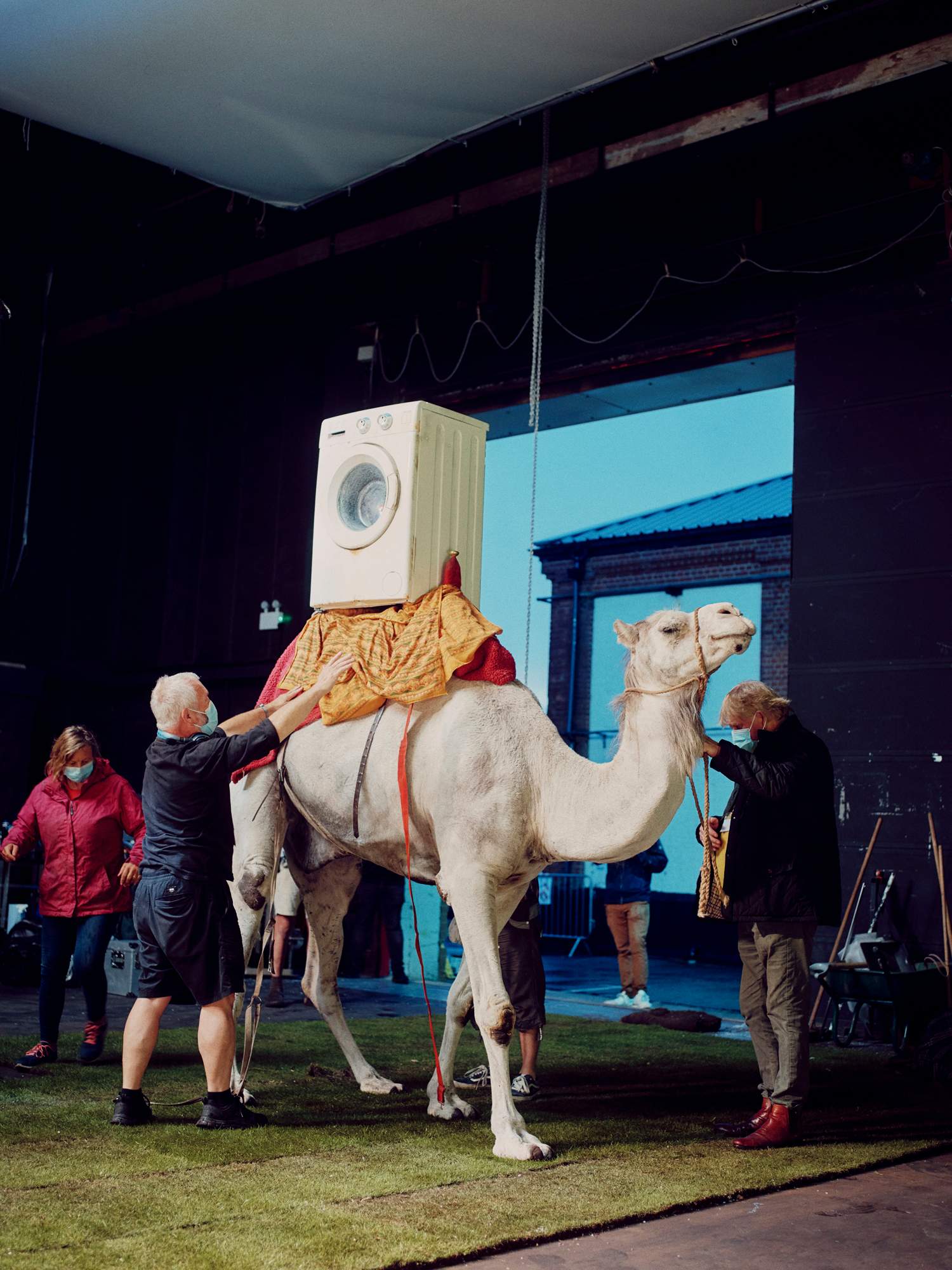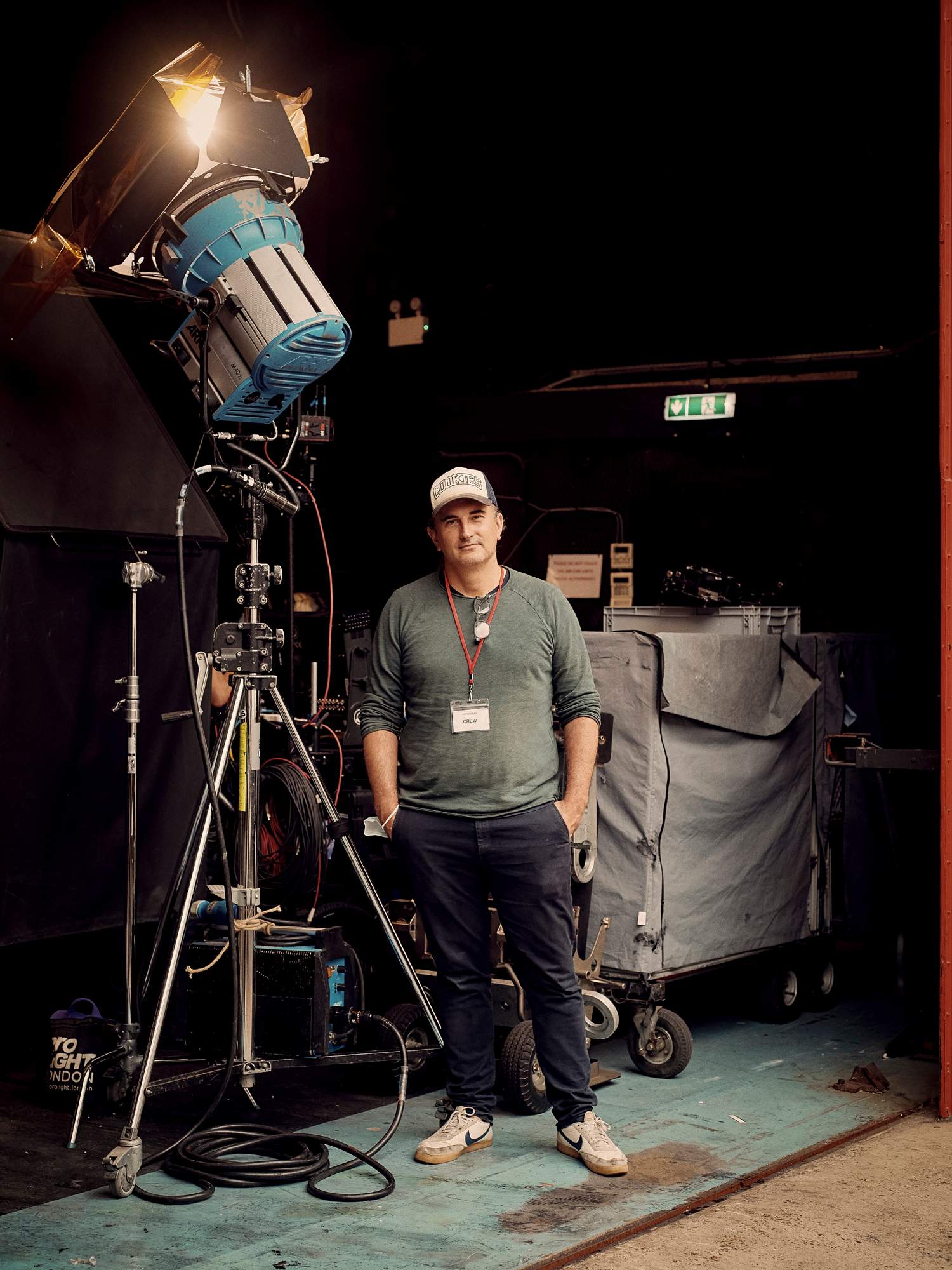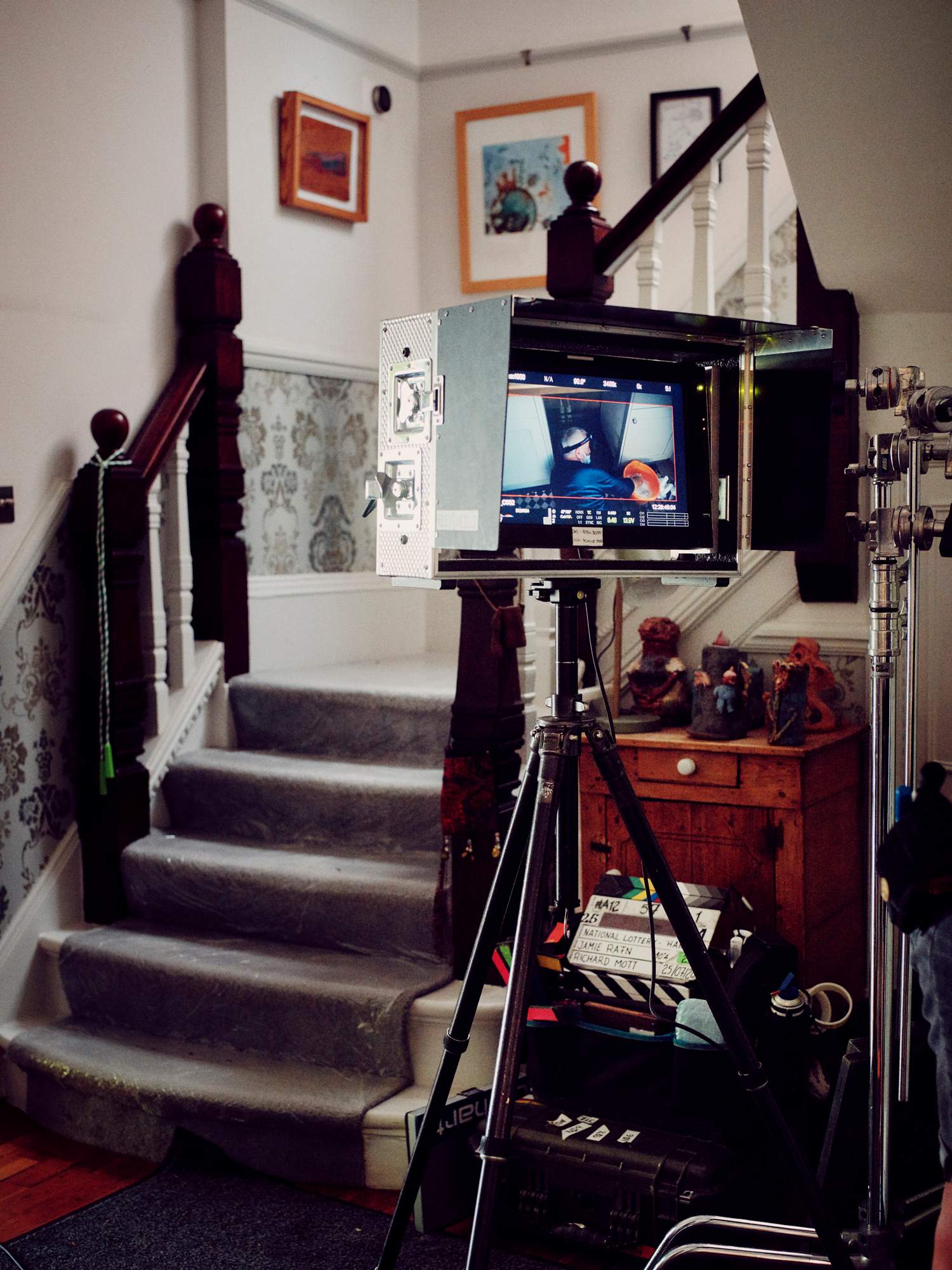 While the company's New York and Los Angeles offices might have had a quieter time, the satisfyingly lo-fi whiteboard in Fitzrovia is crowded with clients, directors and locations from Portugal to Singapore. The director roster ranges across specialisms in TV commercials, music videos and stage musicals, and incorporates Oscar-winning directors Kathryn Bigelow and Susanne Bier alongside Barry Jenkins and Jonah Hill. Bagging big-name talent is always a coup but it's been easier to arrange this year as the shooting days for film and TV have become less frequent. This has allowed for what Smuggler's UK head of sales, Megan Campbell, calls "wooing".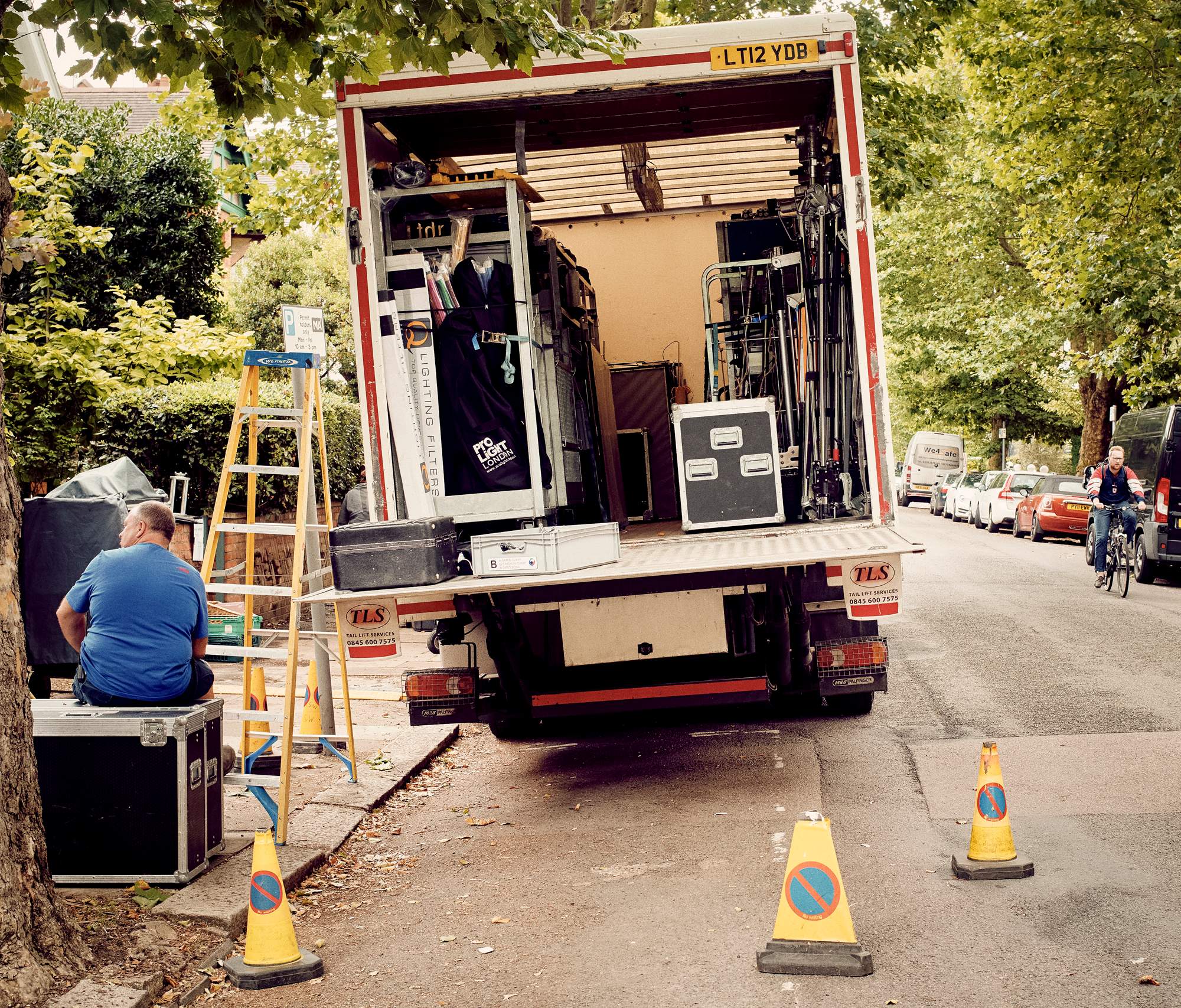 Smuggler has been a cheerleader for getting clapperboards snapping (responsibly) on set again. The company has been at work all through the summer, sometimes on "remote shoots" – for which directorial instructions are issued via video call – but also on big, bold location work, such as director Miles Jay's cinematic-yet-cheeky Heineken advert starring Daniel Craig. "Everyone in the industry is wondering how to be clever," says Brown.
---
8.
BBH London
UK
By Robert Bound
Will Lion and Stephen Ledger-Lomas of advertising firm bbh London talk about the changing aesthetic in commercials and creating a bold way for brands to charm themselves into a successful period.
Advertising plays with notions of the familiar. Do you think customers' idea of the familiar has changed permanently this year?
Will Lion: Well, the Conscious Spending Index has gone up by 46 per cent. That means more interest in sustainable and green products and more interest in things that are community-based and helpful. I think the aesthetic that we see and the stories that we tell will come off the back of that.
"The past four recessions have told us that brands that keep spending emerge much stronger"
What about a celebration of simple pleasures?
WL: If you were guessing what the clichés will be, it's picnics, bikes, people being outside. In advertising we talk about "purpose" – a sort of wholesome usefulness. We thought we'd reached peak purpose. We've just realised we're on a plateau and the peak is two miles above us.
What are the conversations happening in the industry?
Stephen Ledger-Lomas: There's been a sense of a shared responsibility, collaborations and new partnerships starting up, particularly production and post-production companies teaming up to pitch for jobs.
You must be encouraging clients to spend. It's all about confidence, right?WL : The past four recessions have told us that the brands that keep spending emerge stronger than those that don't. But you need to invest in the long-term messaging; the people investing in bold creative will stand out.
---
9.
'Expresso'
Portugal
By Debbie Pappyn
When Portugal went into lockdown in March, Miguel Cadete, associate director of Expresso, noticed something remarkable: sales and readership of the print edition of his national newspaper tracked firmly upwards. "Well over one third of the kiosks – popular places where the Portuguese buy their newspapers – were closed and yet, in the midst of quarantine, we had 20,000 more readers than in 2019," he says. "While sales figures for other print news outlets in Portugal went down by more than 10 per cent, we experienced a steep climb in print and also online."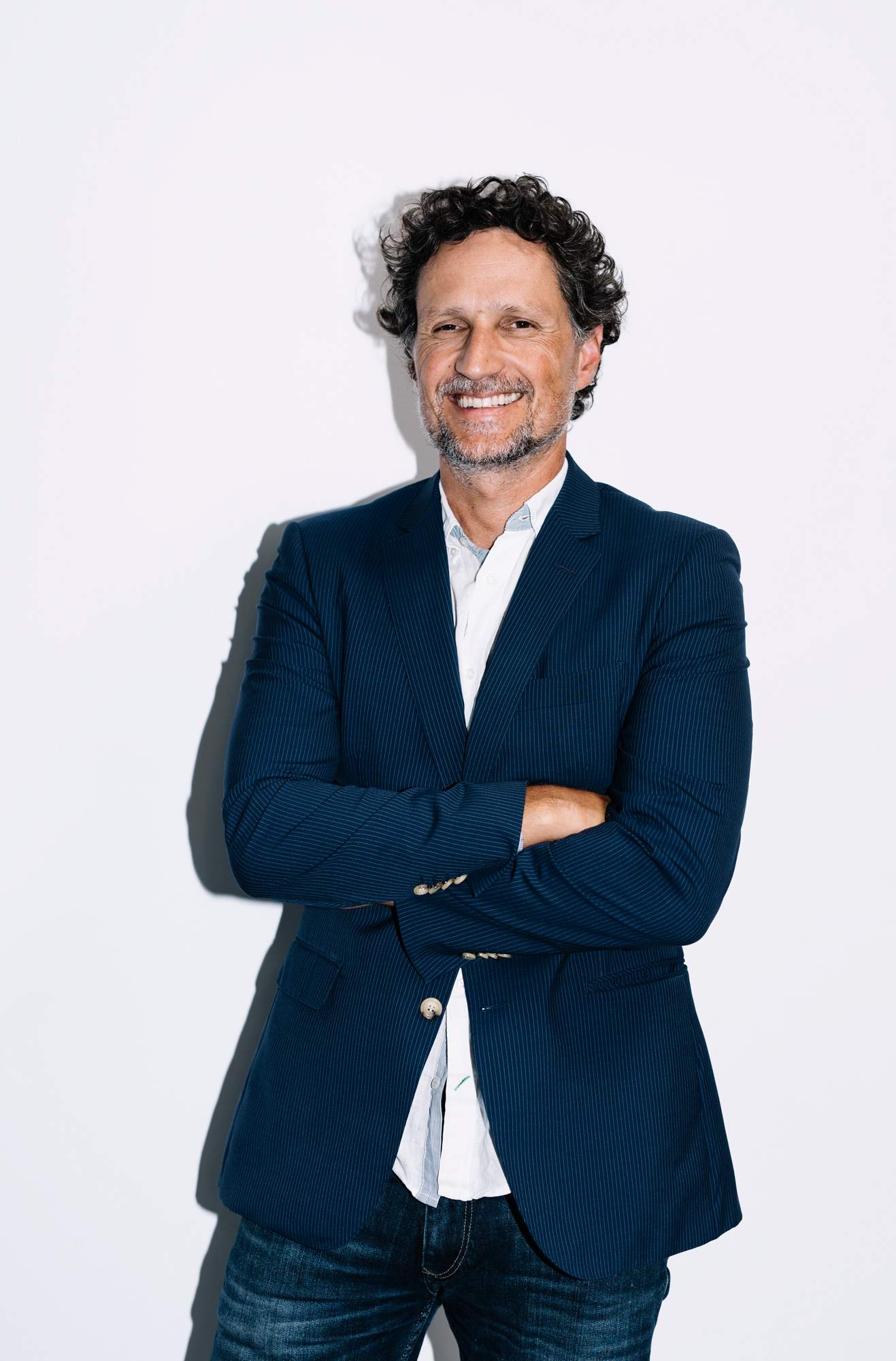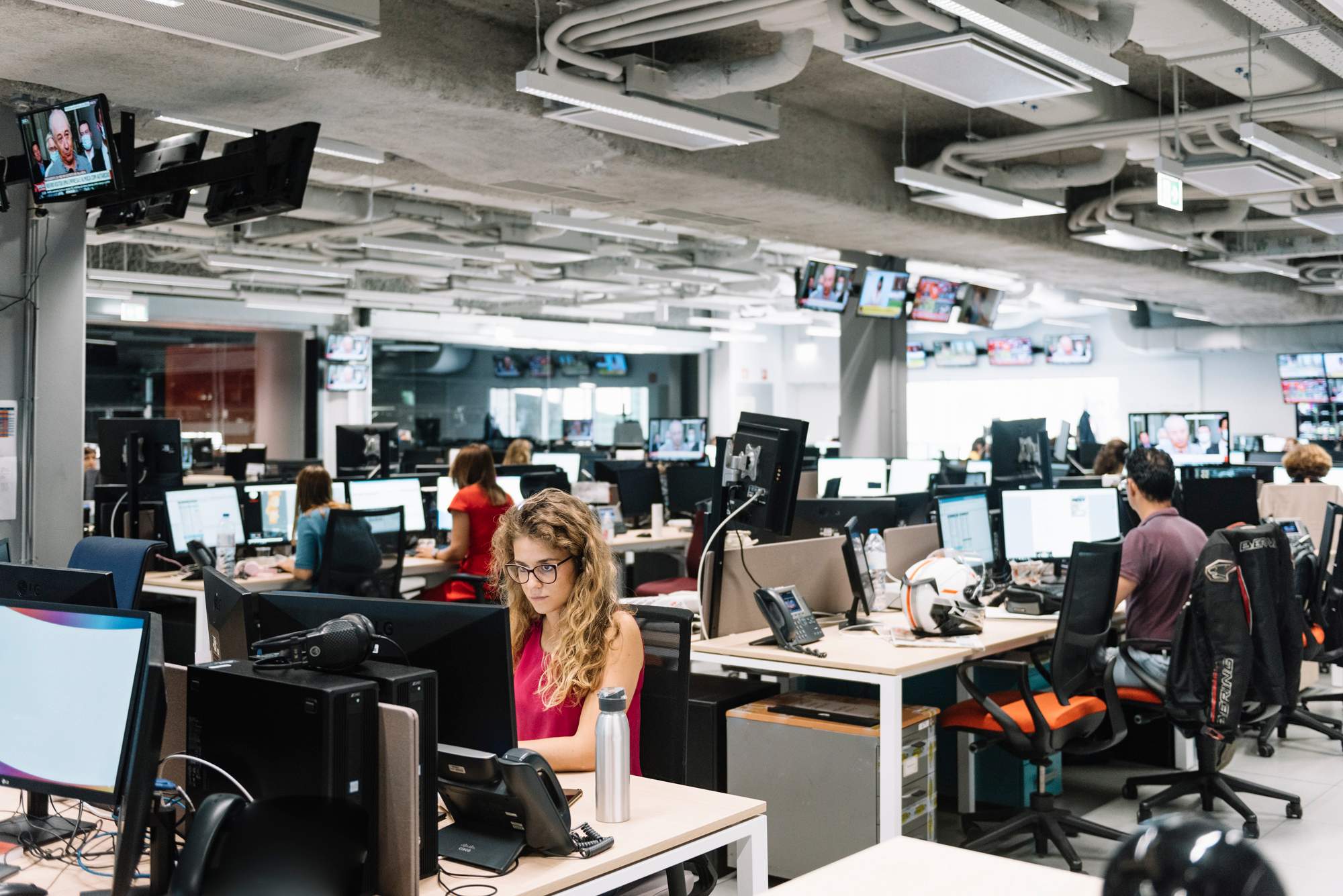 Readers were clearly on the lookout for quality, fact-based reporting. The result was that some well-respected and trusted news outlets benefitted from the situation. Expresso grew its unique reader numbers online from 87,000 to 105,000 in a matter of months and the number of print subscriptions also increased.
The newspaper has been innovative in its approach to getting the daily edition to its readers. The broadsheet is now available in all 62 A Padaria Portuguesa bakeries across the country – a new point of sale. Food-delivery apps also started distributing the newspaper to their customers. "In Portugal we do not have a system of home or postal delivery for newspapers like you do in many other countries," says Cadete. "So we had to think outside the box."
expresso.pt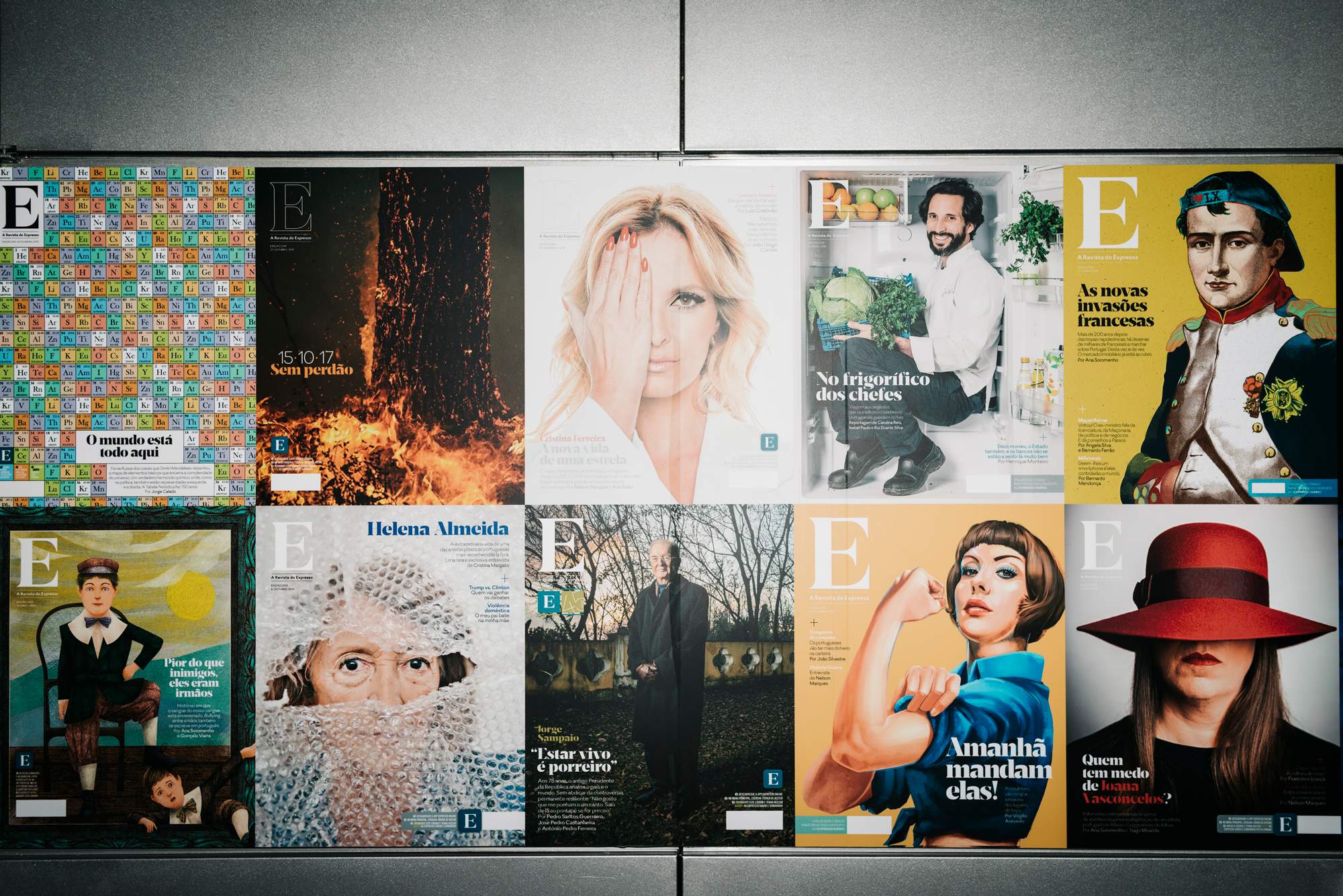 10.
Megaphone
Beirut
By Leila Molana-Allen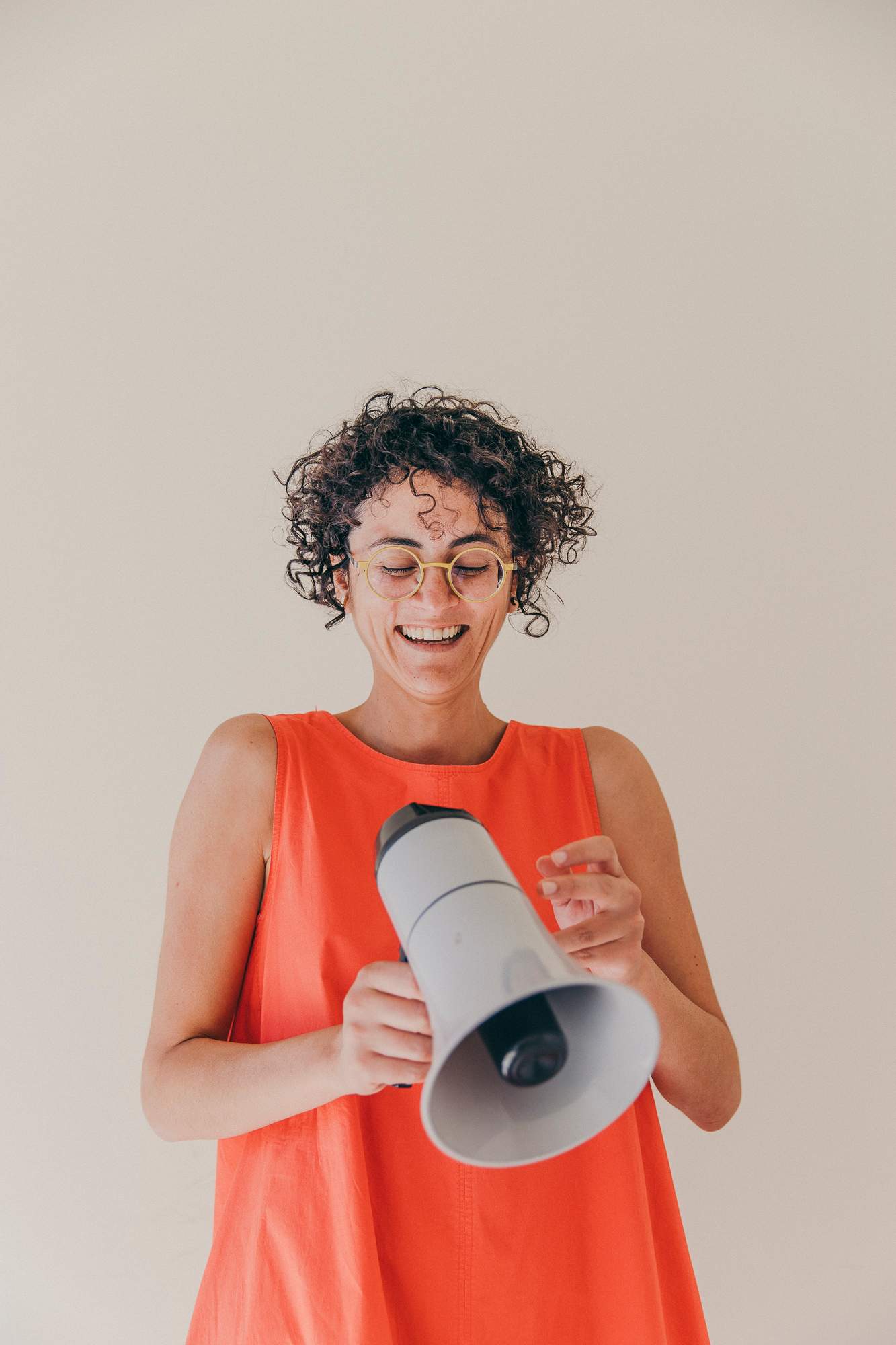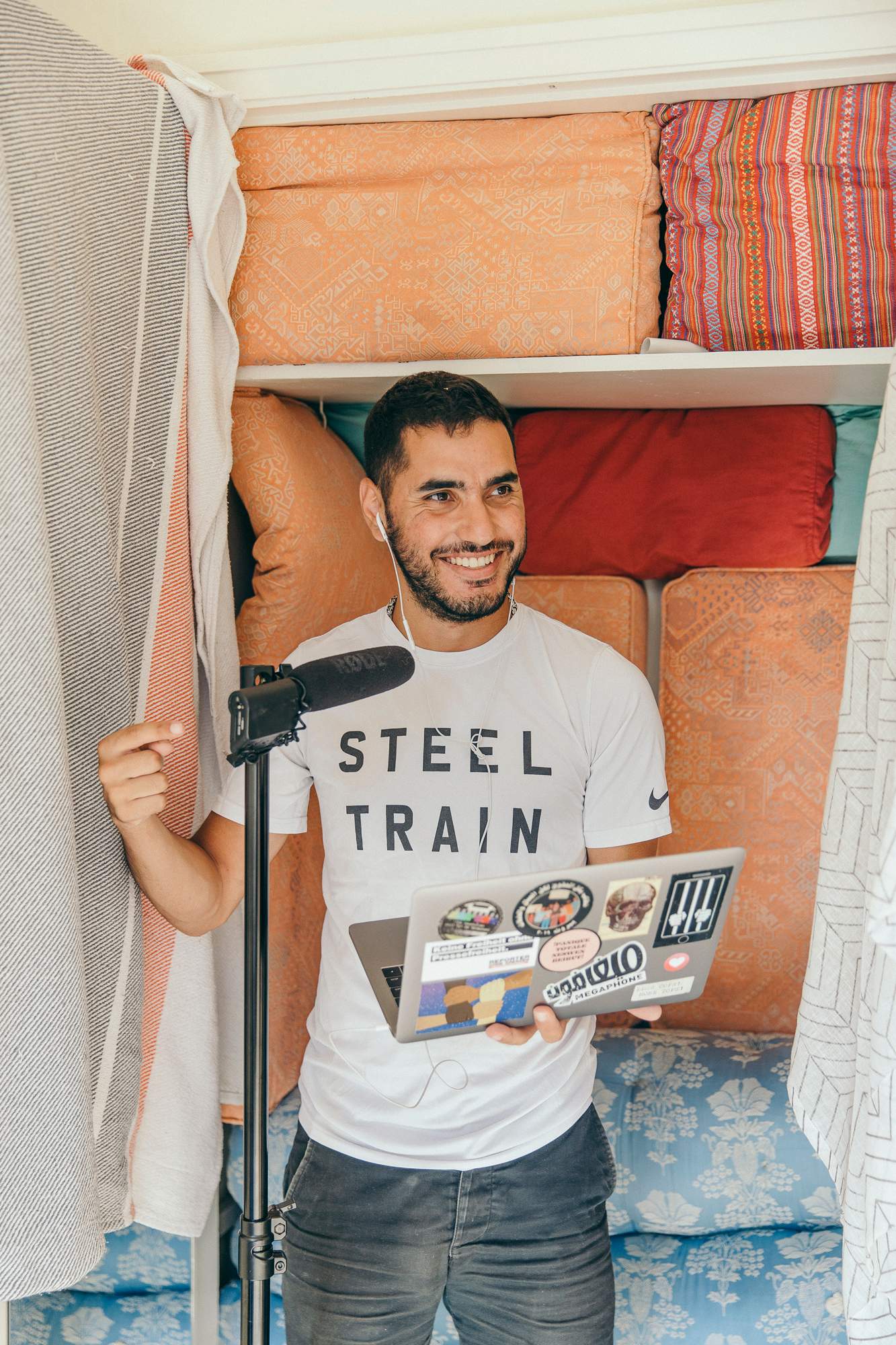 At its beginnings in 2017, Megaphone was a grassroots media start-up run entirely by volunteers. Its founders wanted an independent alternative to Lebanon's traditional media companies, most of which are backed by political parties. Soon, Megaphone became a reliable and accessible source of news analysis in the country. The team has grown to include 40 journalists and the venture is keen to keep growing. "We're always trying to create new formats adapted to key questions and key topics of the moment," says co-founder Jean Kassir.
As journalists in Lebanon face increased harassment, Kassir feels that organisations such as his will be more important than ever. "Media outlets like us are a guarantee that the camera will not be turned off."
megaphone.news
---
11.
'The Modern House'
UK
By Chloë Ashby
The Modern House might be in the business of selling properties but that's where its affinity with estate agencies ends. Founded in London by Matt Gibberd and Albert Hill in 2005, it features modernist and period homes designed by history's great architects. There's an online journal full of stories about modern living and a podcast that welcomes guests from the worlds of architecture and design. Plus, as of this autumn, there's a new biannual print magazine. Both Gibberd and Hill started out as journalists but their love of print stretches back further still. "When we were kids, we'd cobble together magazines in our bedrooms," says Gibberd.
The wake of a pandemic might not be the easiest time to fulfil their ambitions but Gibberd and Hill aren't in it just for financial gain. This is a passion project. "I started my career in my early twenties knowing that I had to work with a print magazine because there's nothing quite like it," says Gibberd. Consuming information online might be convenient but the pair want to create something timeless. "There's no substitute for print."
themodernhouse.com/journal
---
12.
'Légende'
France
By Julia Webster Ayuso
Quarterly magazine Légende is the newest venture by former Le Monde editor Eric Fottorino. Each issue focuses on an iconic figure. The first hit newsstands in June, delving into the story of footballer Zinédine Zidane, with contributions from journalists, historians, illustrators and photographers.
Inspired by the US's expansive sports title Victory Journal, it is the group's largest-format publication, which allows for a strong focus on visuals. "It is conceived as a collector's item," says editor-in-chief François Vey. "Only on paper can you produce this effect."
legende-lemag.fr
---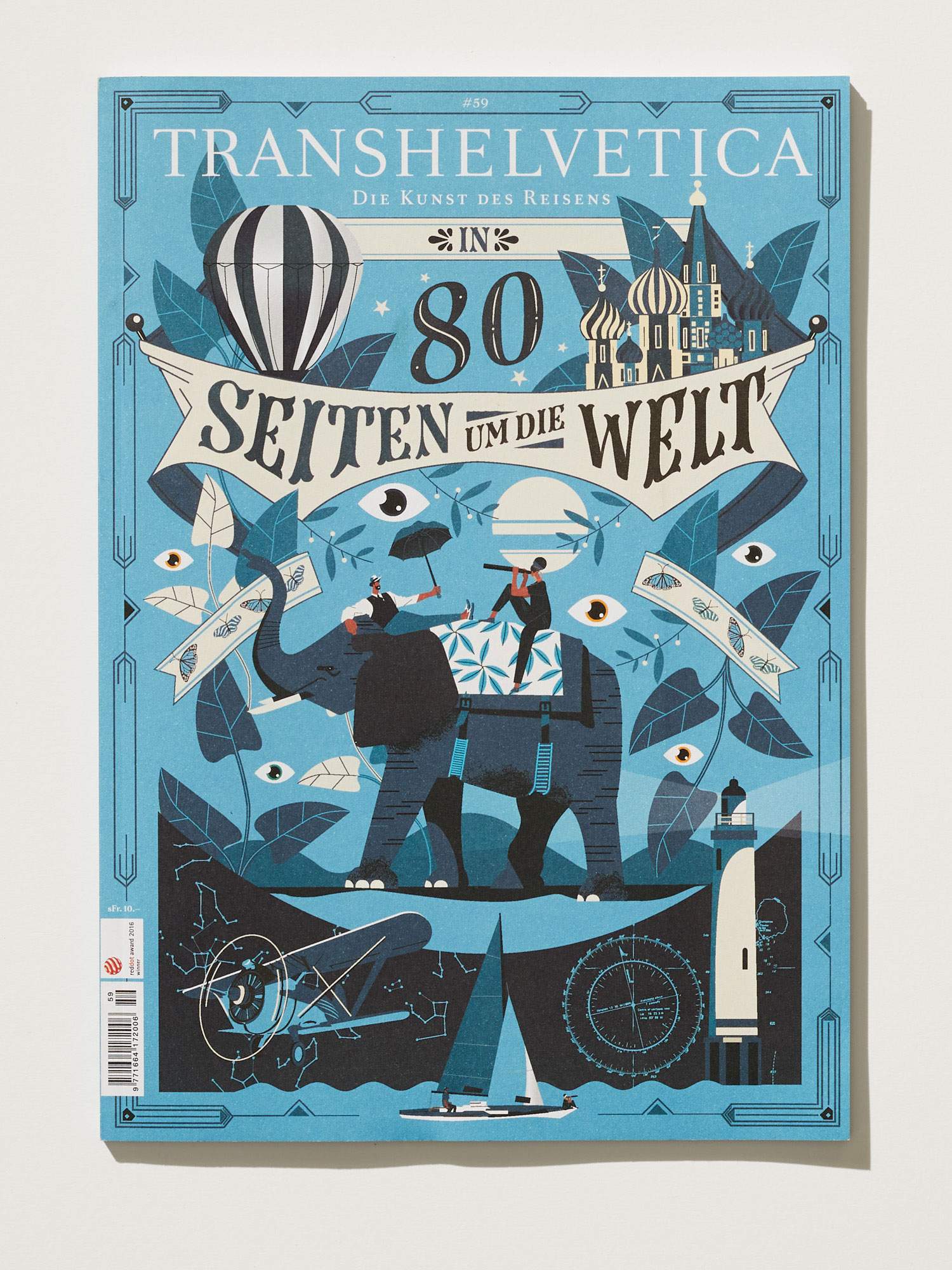 13.
'Transhelvetica'
Switzerland
By Carlo Silberschmidt
Swiss travel magazine Transhelvetica is celebrating its 10th anniversary this August but the issue leading up to the milestone will take some beating, structured as it was on a tour around the world while remaining within Switzerland. "We took inspiration from the legendary tale of Jules Verne," says editor Jon Bollman. Transhelvetica guided readers to white sandy beaches similar to those in Zanzibar, great bridges evoking the skyline of San Francisco and Japanese-style temples above Lake Lucerne. 
transhelvetica.ch
---
14.
'Oath'
South Africa
By Chiara Rimella
Photographer Stephanie Blomkamp started her magazine Oath to give exposure to the talented up-and-coming snappers in South Africa and the continent beyond. Having lived abroad for years, when she moved back to South Africa she was dissatisfied with the print offering available. The first issue launched in February; the second, themed around love, will wrap up by October. "The next issue is special," she says, when we speak at London's Shreeji newsagent. "Usually the magazine is a place for existing portfolio work but the pandemic was a tough time for some of the photographers I know." She decided to help them by commissioning 20 shoots to a special brief: find a couple and photograph them during an act of tenderness. "Touch has been weaponised during coronavirus: I wanted to give them space to explore what that means," she adds. Blomkamp plans to expand the publication's remit by collaborating with art institutions for more specially commissioned projects. "I see Oath as a volume that one day deserves a huge show," she says. 
oathmag.com
---
15.
'El País'
Spain
By Chiara Rimella
After eight years at the helm of Spain's El País in Madrid, Javier Moreno Barber temporarily left the paper and later headed up its Americas edition from Mexico City. Now he's back and he's brought with him a focus on growth on the other side of the Atlantic. He explains the storied title's plans for global expansion.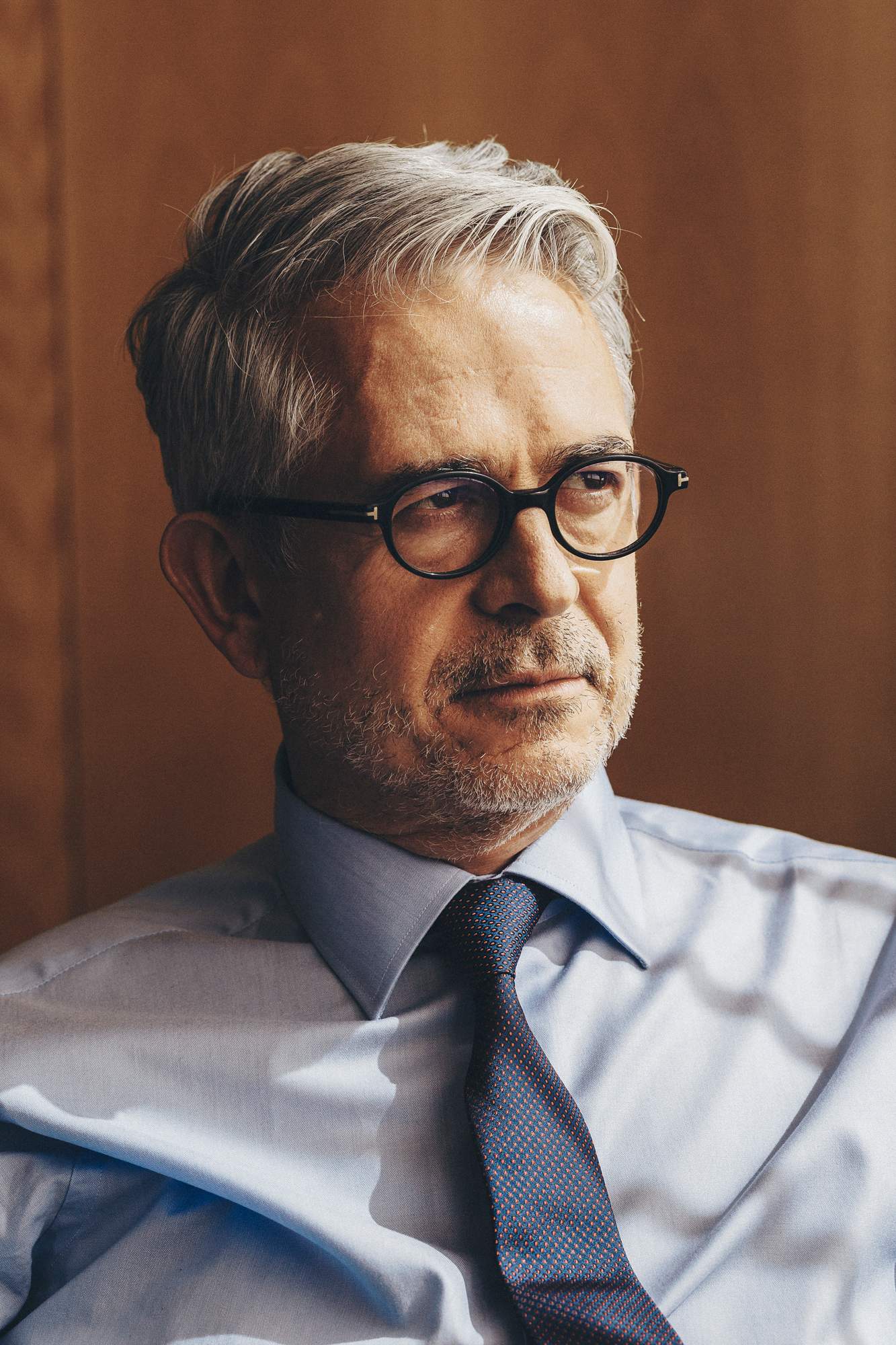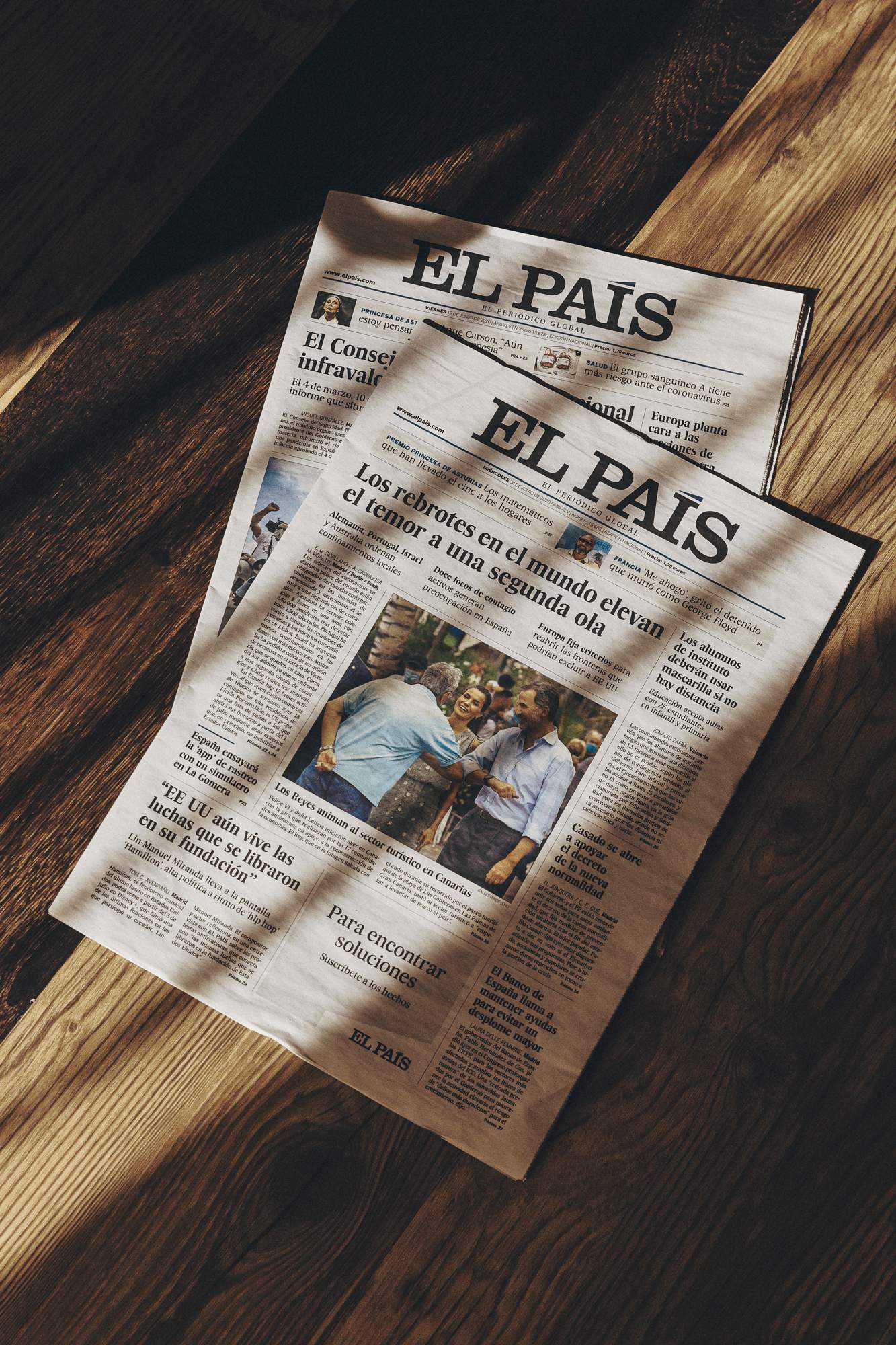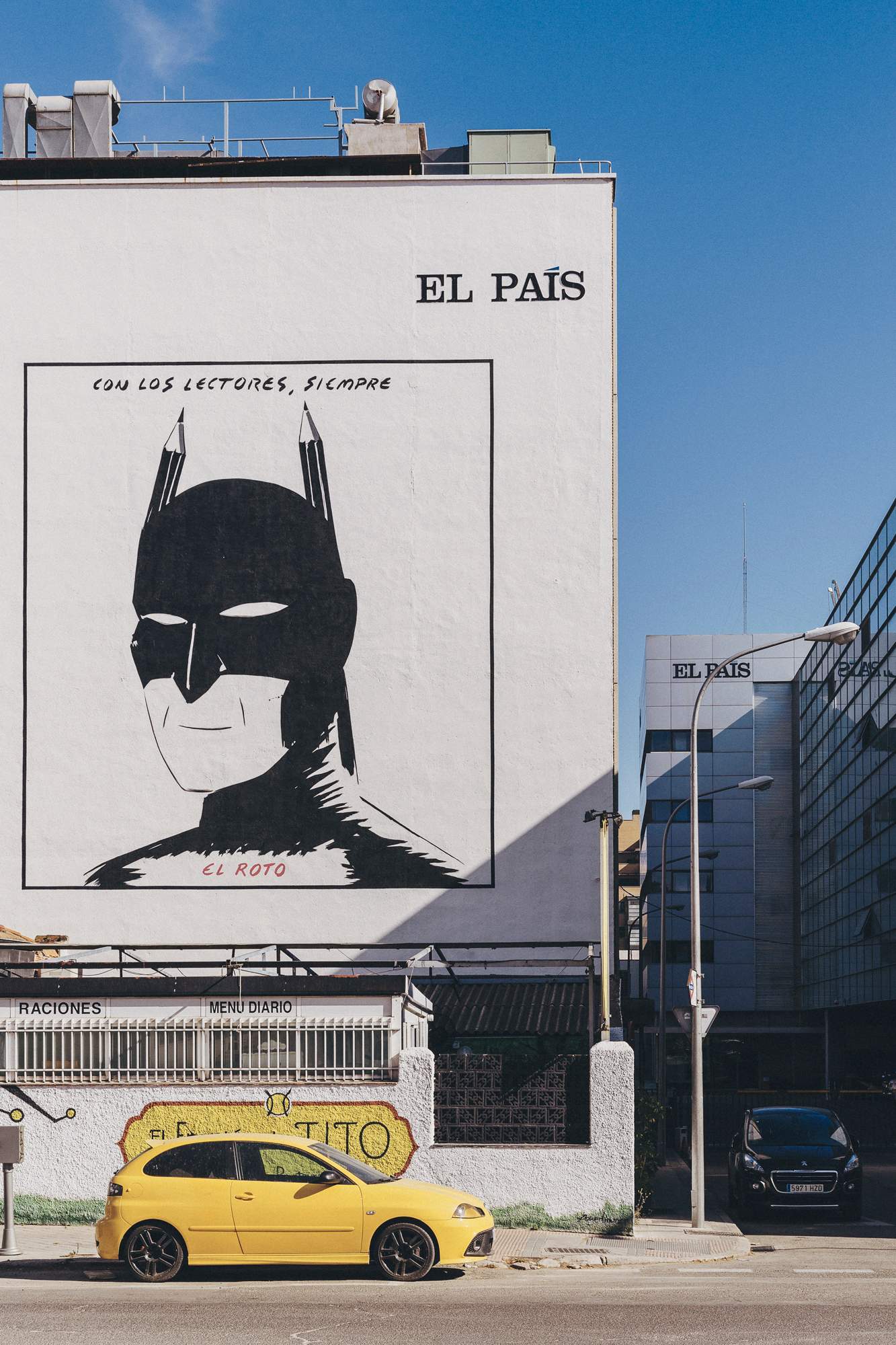 How does it feel to be back?
It's very weird to come for a second time – sitting in what used to be your own seat. I come back a different person and a different editor-in-chief; I changed my approach to the business itself. I'm more focused: I used to concentrate too much on the daily running of the newspaper, headlines – but they're small things in hindsight. My task is to focus on the changes we need to make to ensure the survival and relevance of the newspaper. 
What are those changes?
For this newspaper the future is global and digital. We have a potential Spanish-speaking audience of 500 to 600 million people. We want to become the newspaper of record for the Spanish-speaking world. In Latin America we have 80 journalists; we're the only newspaper that has so many people abroad in a foreign continent. The future lies there.
What are your plans in that repsect?
We have plenty of ideas. We're in a better position than 10 years ago, when the financial crisis hit. We launched a subscription model for the digital edition and we're extremely happy with the results; we're proving that it deserves to be paid for. [Print] distribution in the Americas is a big problem as it's a huge continent. Editors in Madrid pick stories from our Latin American reporters for the foreign news pages but we produce more than we can fit in; digitally we can go deeper, wider and richer.
---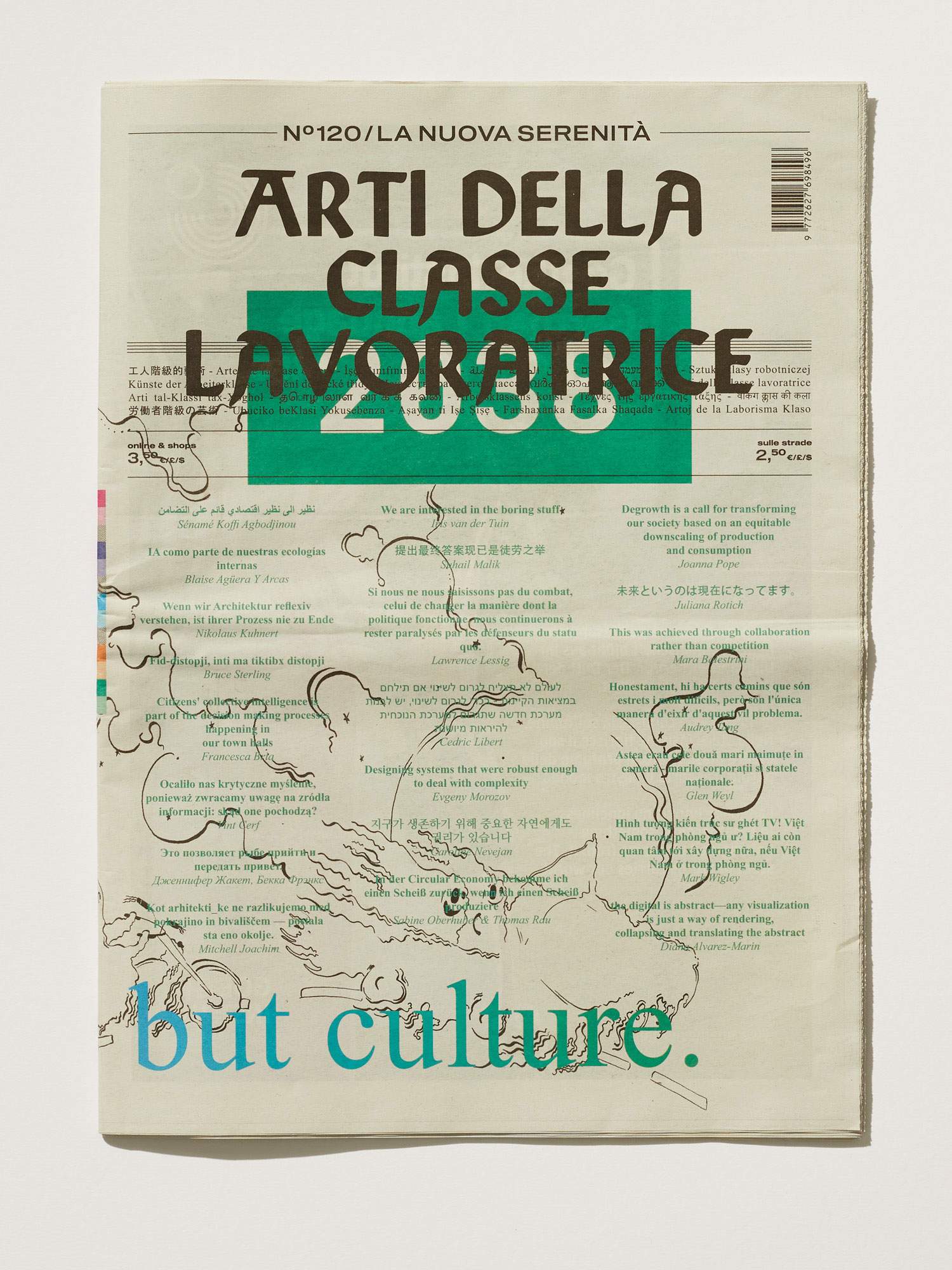 16.
'Arts of the Working Class'
Berlin
By Kimberly Bradley
Arts of the Working Class, a self-professed "journal for art and society, poverty and wealth", takes an unusual approach to both content and distribution: it's an arts publication that reaches its audience like a street newspaper. "We wanted to focus on the precariousness surrounding everyone's working conditions," says Maria Inés Plaza Lazo, an Ecuador-born, Berlin-based writer, editor and curator, who launched the title with artist Paul Sochacki and curator Alina Kolar in 2018.
Since then the paper has gained so much visibility that the Venice Architecture Biennale's German Pavilion commissioned the team to create special editions relating to the pavilion's futuristic theme "2038". The biennale had to be postponed but Arts of the Working Class is keeping the pavilion's spirit alive in print: the summer 2020 issue, titled "The New Serenity", imagines a world 20 years from now.
Appearing six times a year, the paper is packed with artwork and essays seen through the lens of both art and politics. Stories run in the first languages of the authors, ranging from English, German and Spanish to French, Chinese, Turkish and Italian. Homeless people sell issues of the paper and keep the profits (in Berlin, the lockdown has increased the paper's street presence). "Everyone is moving toward a new economic system," says Plaza Lazo. "This is our contribution."
artsoftheworkingclass.org
---
17.
'Deem Journal'
USA
By Nolan Giles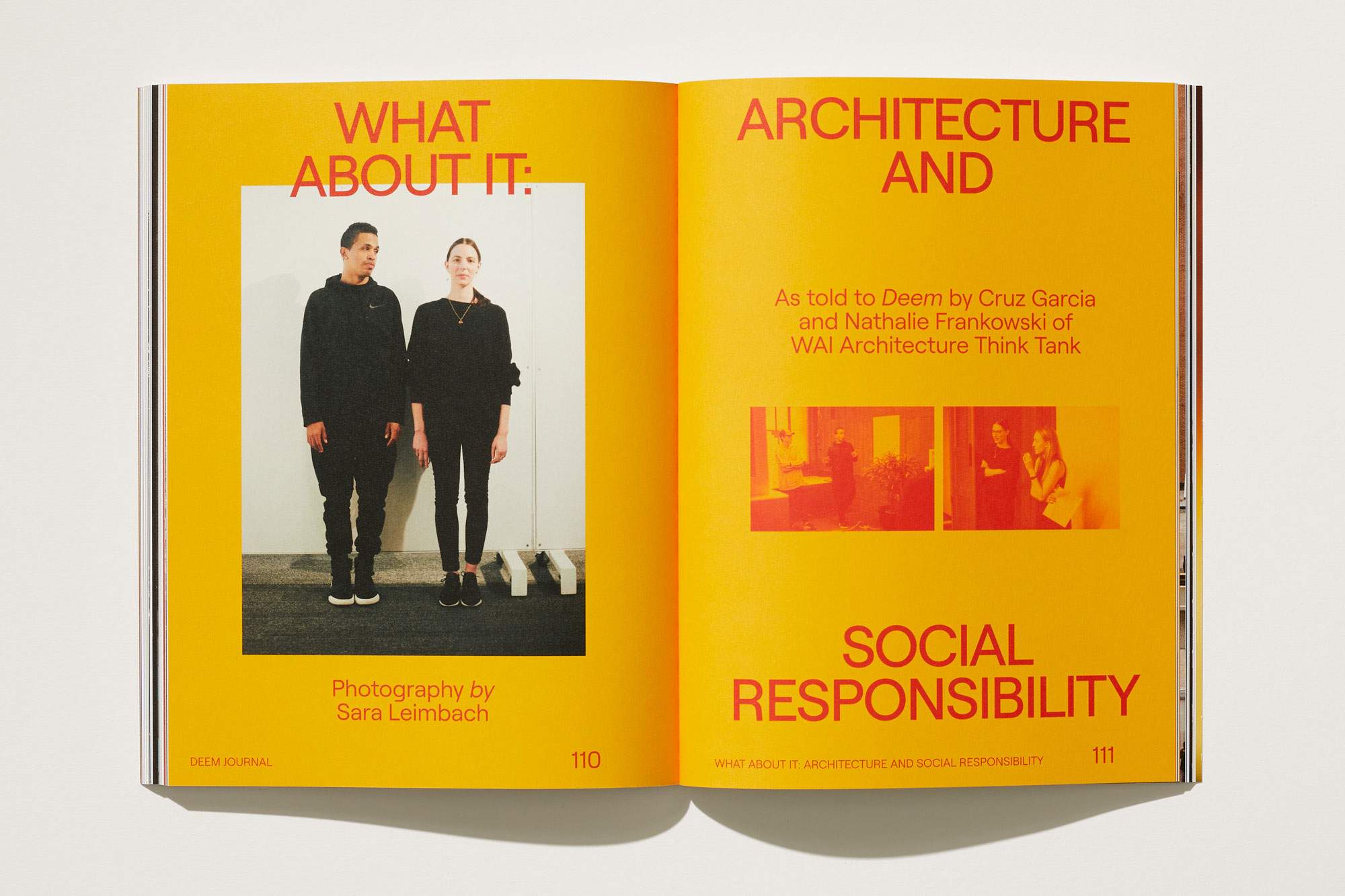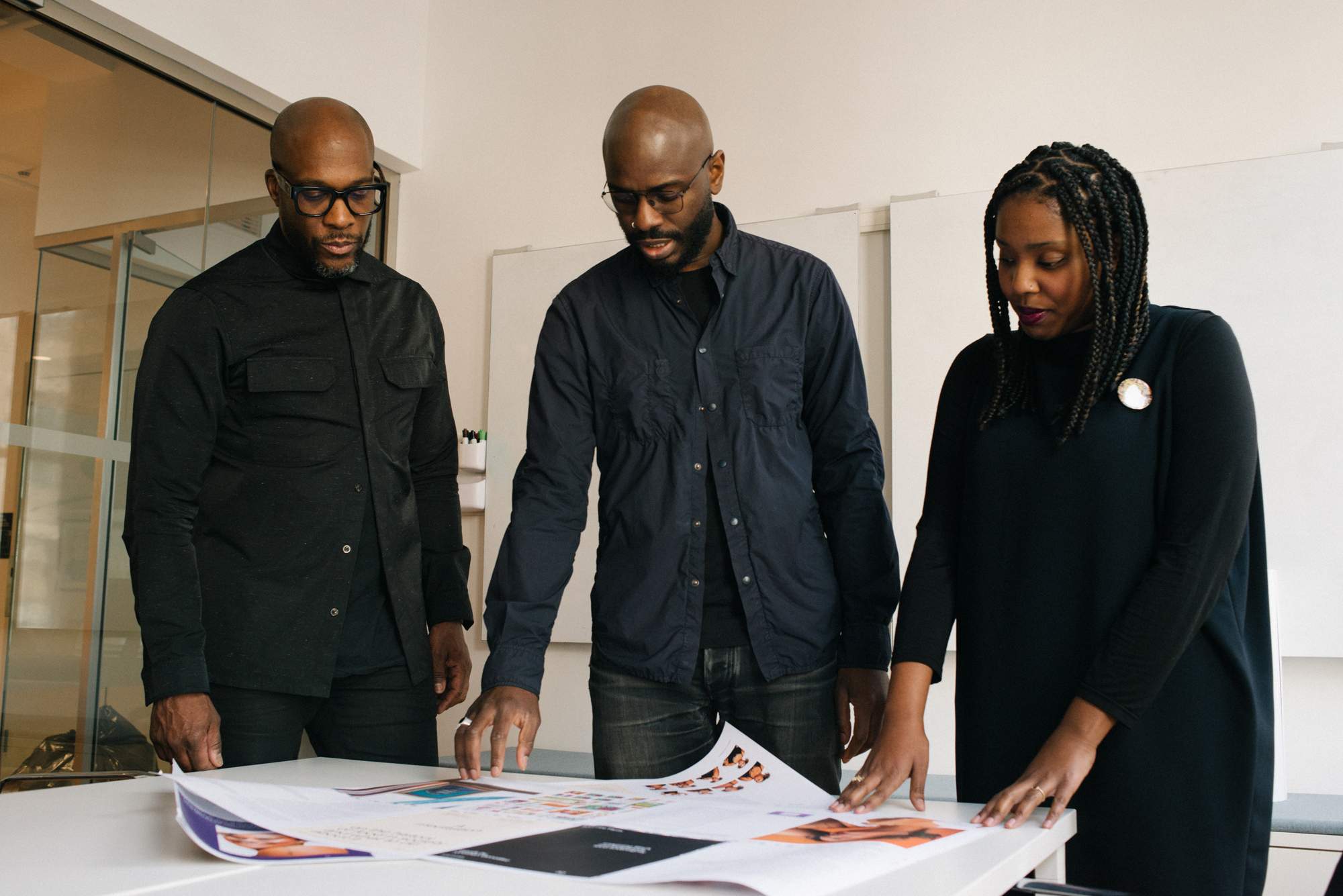 Under the banner of "designing for dignity", Deem Journal is a new US-based bi-annual print title encouraging readers to reassess the world of design. This dialogue is explored through beautiful visuals and clever journalism in a meticulously produced title. "Deem is our attempt to democratise and rethink the world of design," says co-founder Nu Goteh, who started the magazine with Alice Grandoit and Marquise Stillwell. The editorial team covered an array of topics in the debut issue, from restructuring food production to discussing social justice with the issue's cover star Adrienne Maree Brown. "We're interested in human interaction and activity," she says. "For our cover it was important to highlight the work of a black, female design doer – as we like to call it – who is offering a contemporary design ideology."
deemjournal.com
---
On-the-ground journalists have long been hired by news companies to supplement foreign coverage. Rather than being ordained as correspondents, though, they are often used as "fixers". Many are experienced journalists but imported reporters still get the top jobs. That pattern has started to shift thanks in part to a wealth of talented Middle Eastern journalists coming to the fore in crises in Syria, Egypt and Yemen.
When the pandemic hit, many foreign correspondents returned to their home countries for lockdown. "As sad as this pandemic has been, it's also opened doors – because I'm here," says Lebanese freelance reporter Luna Safwan. "It's easier to count on me rather than try to have it covered by someone reporting from abroad."
Zahra Hankir, editor of Our Women on the Ground (a collection of essays by Arab female journalists), also points to voices with a foot in both camps: from the region but raised in the West or of mixed origin. She sees a change in hiring – one that she hopes will continue. 
---
18.
Podcast Network Asia
Philippines
By Ferdinand Godinez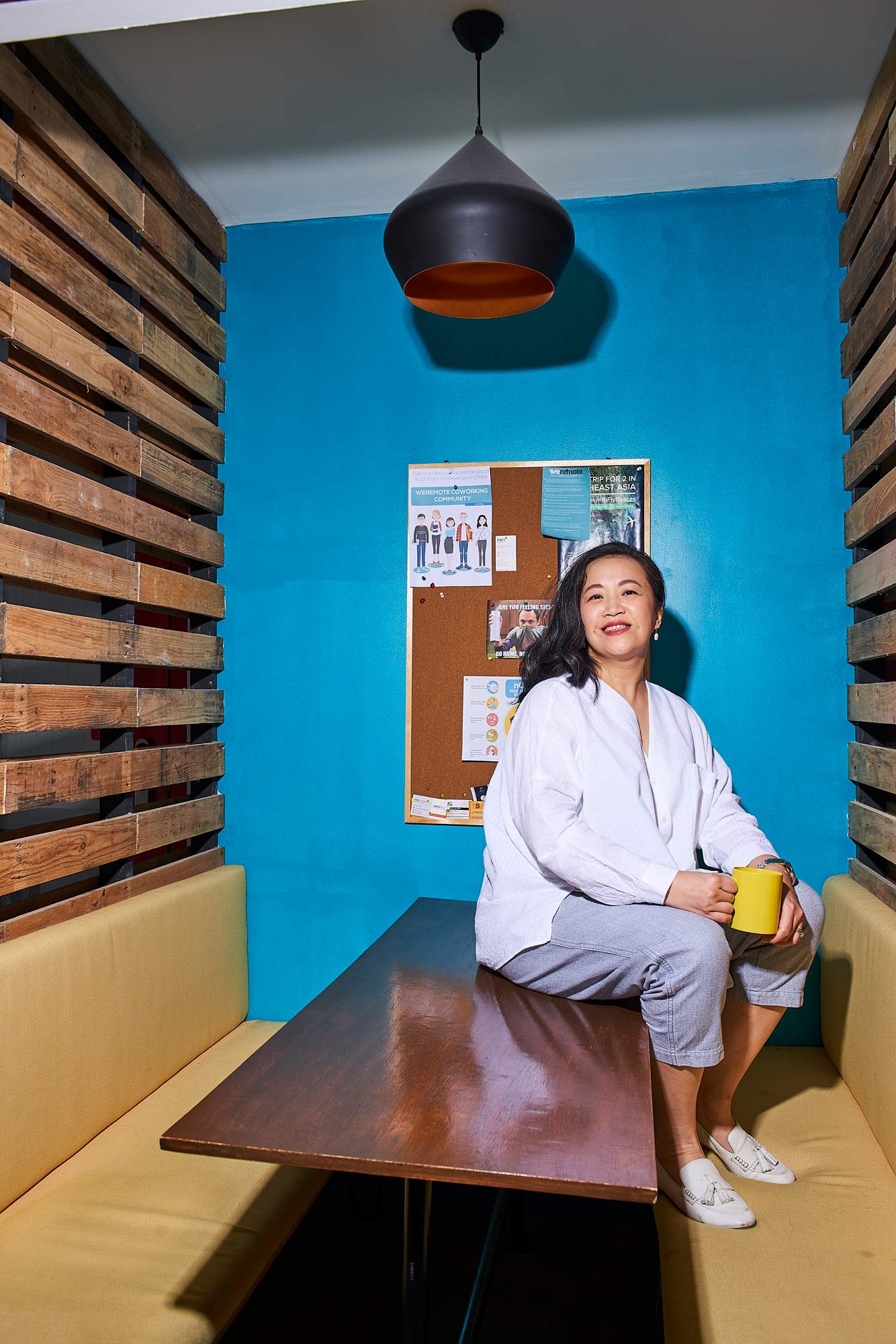 At the beginning of 2020, Manila-based platform Podcast Network Asia had 20 Philippines-made shows to its roster. Today, after lockdown rekindled interest in podcasts, the platform hosts more than 50 such programmes.
"People were looking for content to consume as a result of limited interaction outside their homes," says co-founder Eileen Borromeo. With programmes on everything from entrepreneurship to religion and society to true crime, Podcast Network Asia has a wide appeal and will soon start airing shows from Singapore, Taiwan, Thailand, the US and Canada. 
podcastnetwork.asia
---
19.
'Noema'
USA
By Kimberly Bradley
For Noema, whose inaugural annual print issue appeared in June with 200 pages of stories on ideas shaping our present and future, the current atmosphere of global uncertainty could be fortuitous. It's a magazine about transformation, after all. "For each issue we come up with a theme," says editor-in-chief Nathan Gardels. "The first is 'The Great Acceleration'."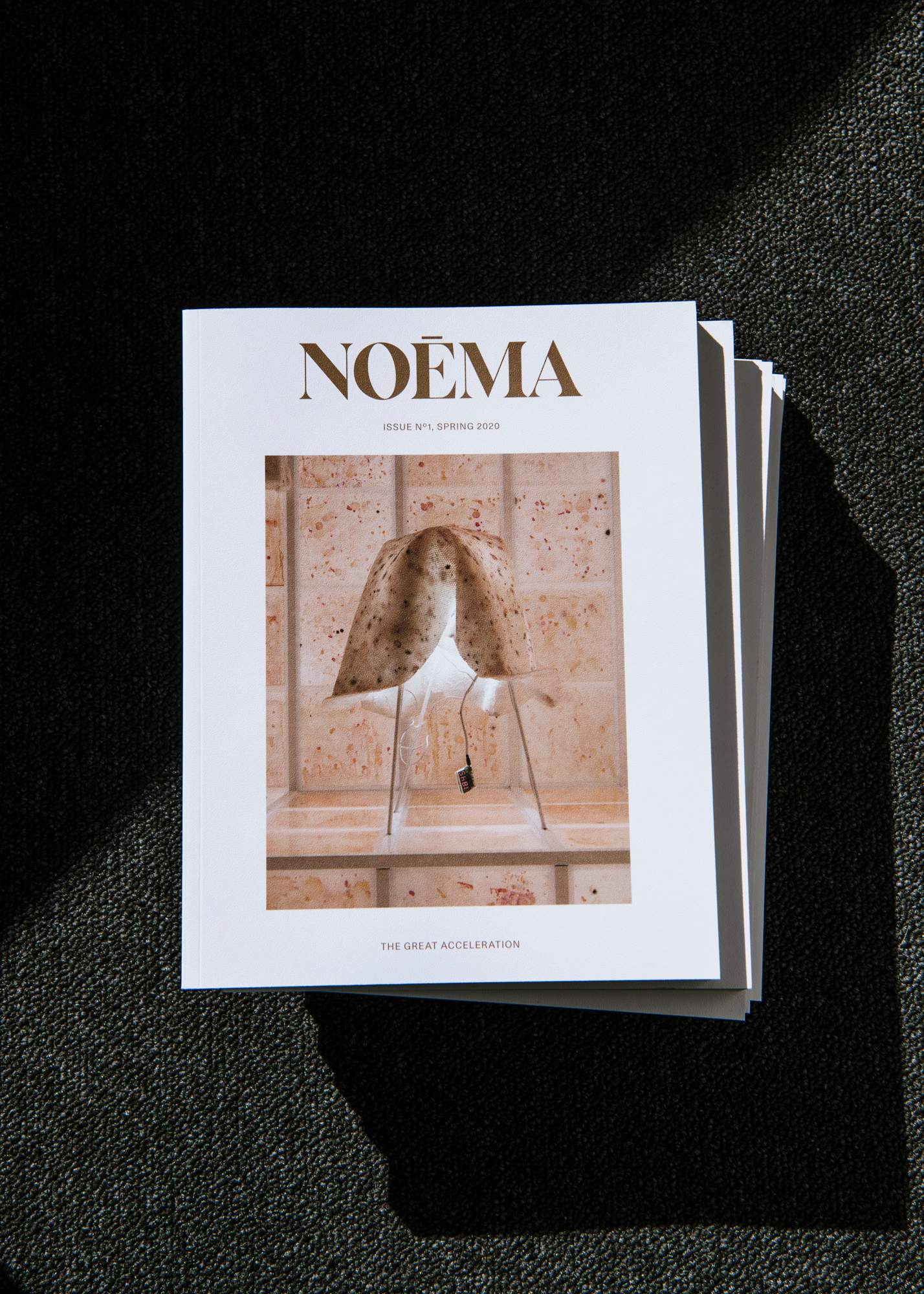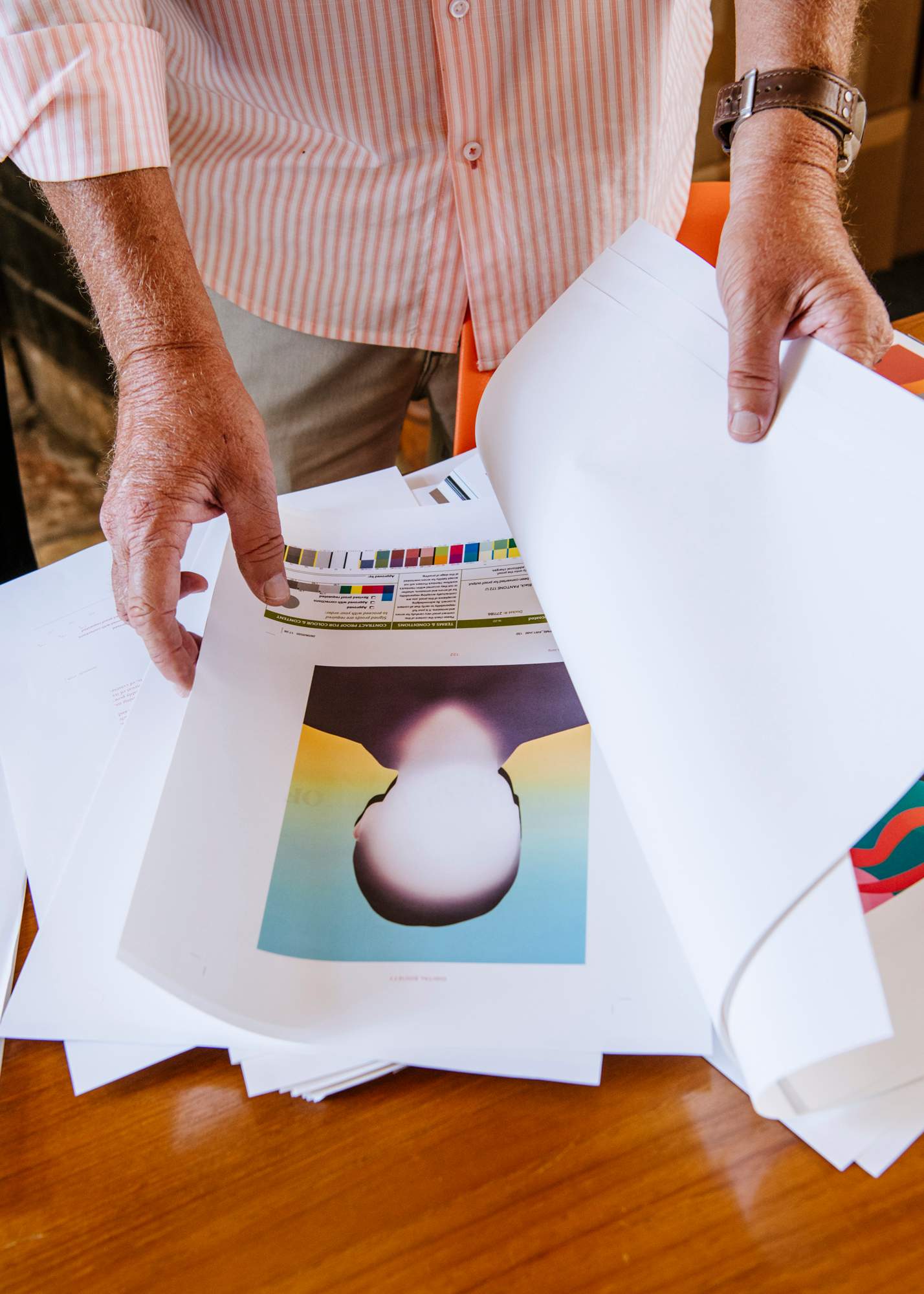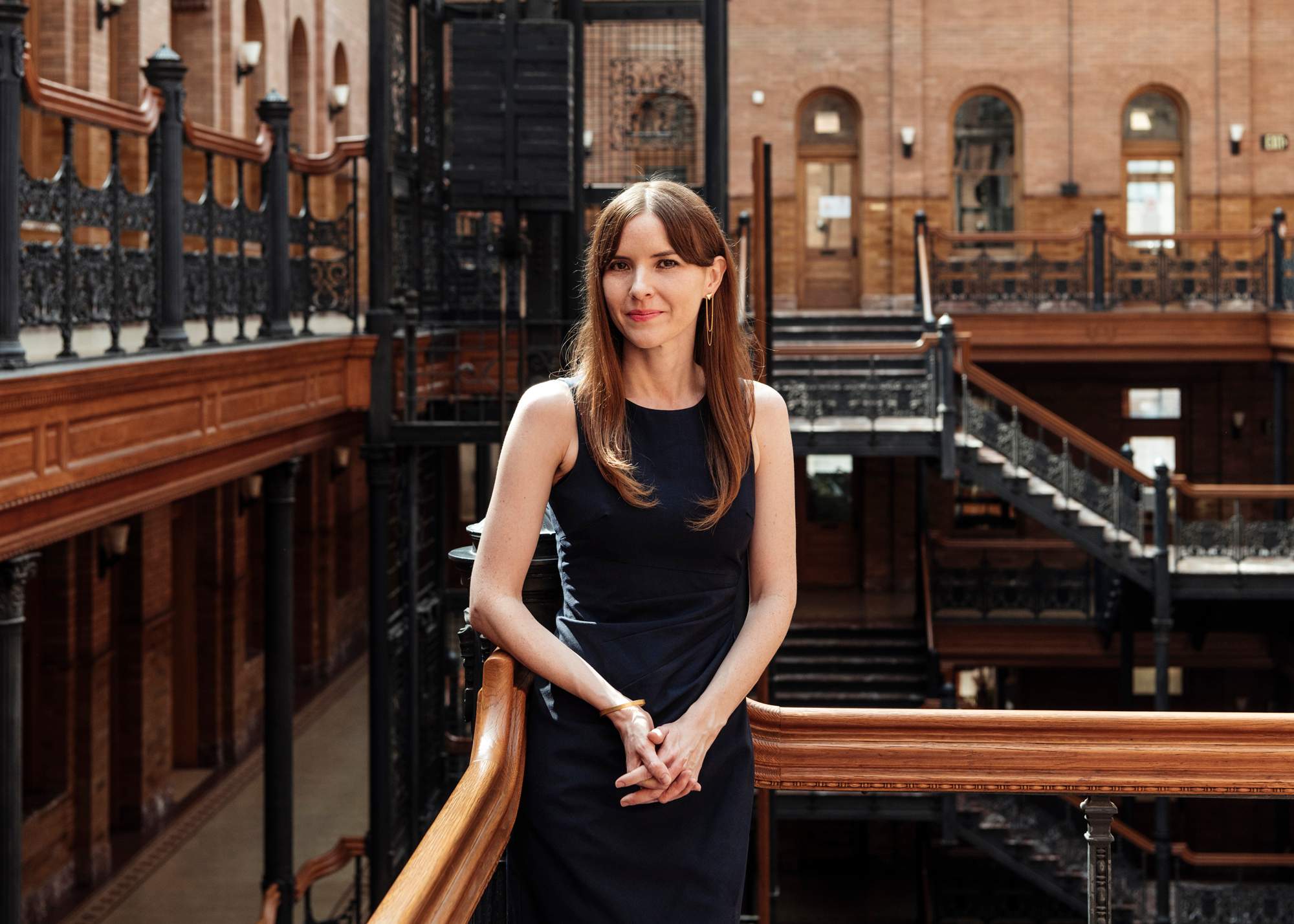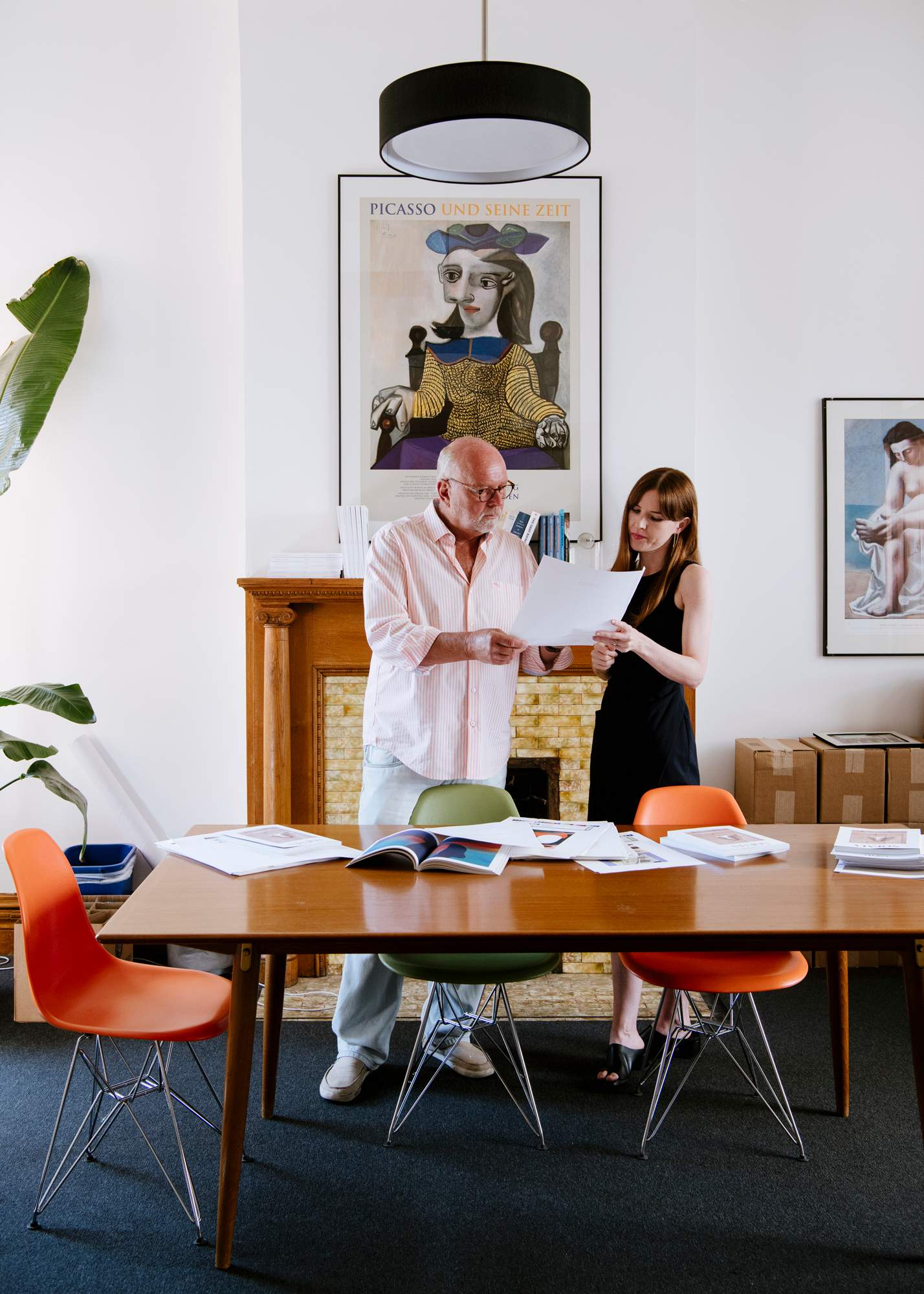 Noema, which means "thinking" in ancient Greek, was created by the Berggruen Institute in Los Angeles, founded and headed by investor and philanthropist Nicolas Berggruen.
It approaches philosophy, geopolitics, economics, technology and culture "out of their lanes", as executive editor Kathleen Miles puts it. Articles such as "Gods and Robots" are in-depth yet accessible; topics are chosen in co-ordination with an editorial board whose members include Orhan Pamuk and Arianna Huffington. Art plays an important role too: the cover of the first issue features a work by Korean artist Anicka Yi. "We publish not only journalists and academics but also scientists and artists on topics that get overlooked in the rush of daily news," says Miles.
noemamag.com
---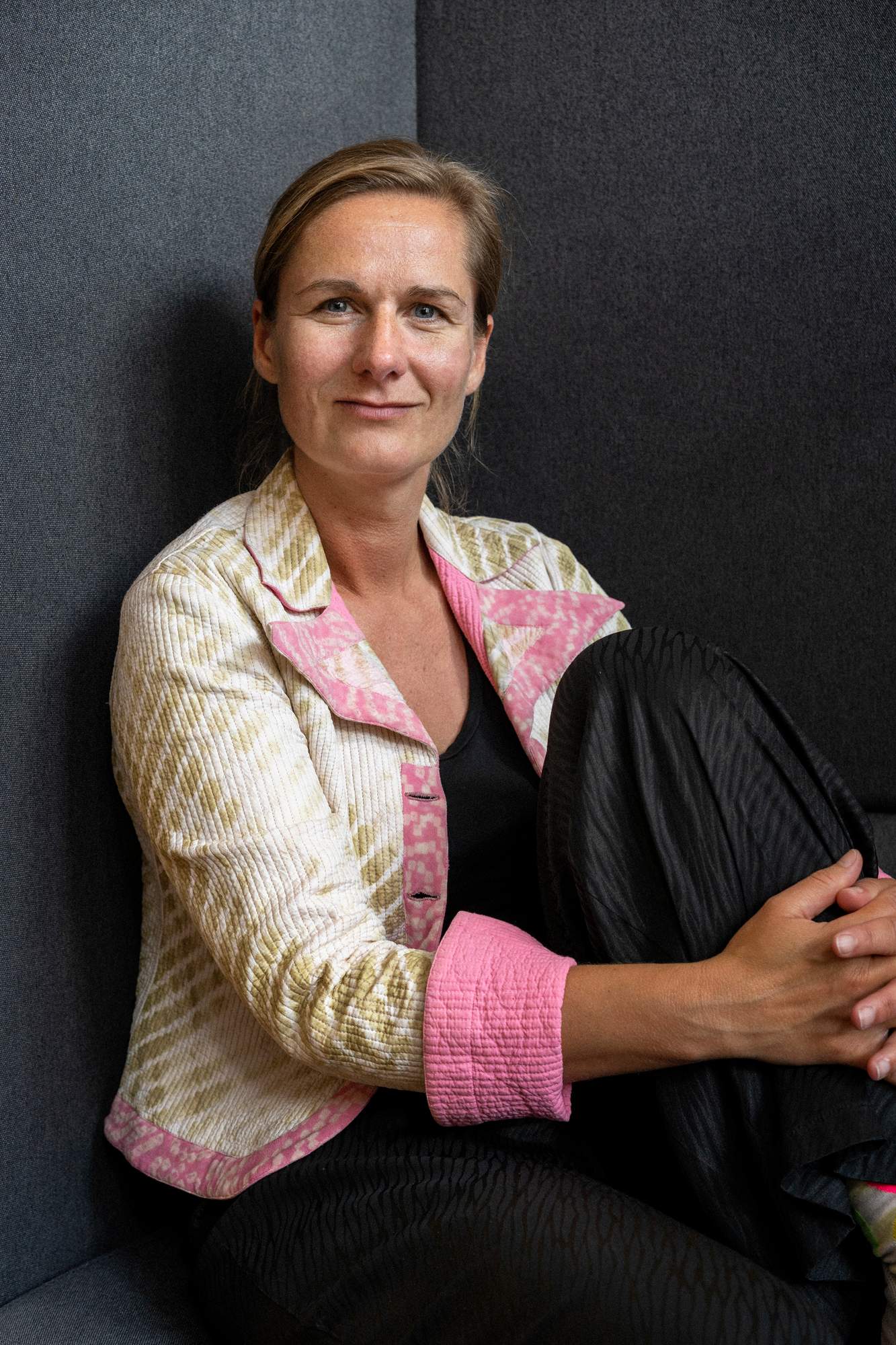 20.
Radio Loud
Denmark
By Gabriele Dellisanti
Before Radio Loud debuted on Danish airwaves in April, producers Linda Olsen and Kim Pihl-Vester travelled the country to find out which topics young Danes wanted to hear about."We want to have conversations with and about young people," says Olsen. "Established media in this country talk about the youth but not with them." Both are radio veterans: Olsen spent more than a decade at tv2 while Pihl-Vester was at P3, Denmark's top radio channel. In a nation where over 70 per cent of radio stations are government funded, Loud relies on state support to keep its content ad-free.
Radio Loud now produces more than 20 hours of daily output. Olsen knows that  its constructive journalism is fundamental in attracting listeners back to radio; she's aware that more than 20 per cent of young Danes avoid the news. "We debate problems and end with solutions," she says. 
radioloud.dk
---
21.
'Domani'
Italy
By Ed Stocker
From September, Italy will have a new newspaper. Domani is the brainchild of Carlo De Benedetti, former president of one of Italy's most powerful media groups, which included La Repubblica. The aim is to be the liberal paper of record and disrupt Italy's media landscape. "The left is in trouble because there is no critical thinking," says director Stefano Feltri. News will break online behind a paywall, while daily print editions will run 16 to 20 pages. Look out for comment from a newsroom of 15 that aims to be the most gender-balanced in Italy.
Photography: Ben Roberts, Rodrigo Cardoso, Jan Søndergaard, Maria Klenner, Ana Cuba, Ben Richards, Brian Guido, Jason Quibilan, Julien Lienard, Ben Quinton, Harry Mitchel, Shin Miura. Image: Guarionex Rodriguez Jr. Still life: Tony Hay