Briefing / Global
Business
Briefing
Hot German grills, chilly Canadian icebreakers and joining forces in Japan.
Keepers of the flame
germany —
design
Germany's Flammkraft, founded in 2016 by Knud Augustin and Manuel Lasar, is becoming the go-to name for people with a passion for grilling. Every week about 30 of its high-end grills leave the factory on the outskirts of Münster, often destined to be added to high-end outdoor kitchens.
The pair started building grills to end their search for the perfect barbecue. "We always wanted to own a gas grill but never did because we just couldn't find one that would deliver what we were looking for," says Augustin. The result is Flammkraft's Block D. The cooking surface is composed of two heat sections: a hotter zone that can reach up to 900c, and a second that uses direct and indirect heat. "This set-up works similarly to a charcoal grill but with the convenience of gas," says Augustin. With their accessories, the set-up can be transformed into a rotisserie cart and a teppanyaki hot plate. It's also designed so that is does not need constant attention (yes, there's time to sneak off for a beer mid-cook).
"We both enjoy good-looking products and we kept discussing how so many grills just follow odd shapes," says Augustin of a trend for strangely bright (and often unsightly) similar products. Flammkraft opted for minimal, clean lines and a smart storage system. Augustin and Lasar also took a thoughtful approach to materials: sturdy steel and long-lasting burners are assembled in their workshops in northern Germany, resulting in a product that's very robust. "Opting for a material that is durable is a sustainable consideration," says Augustin. The company's plans for the future will move in step with changes in the way customers live: those who don't have the luxury of a garden are adapting smaller spaces, such as balconies, to make the most of their outdoor patch.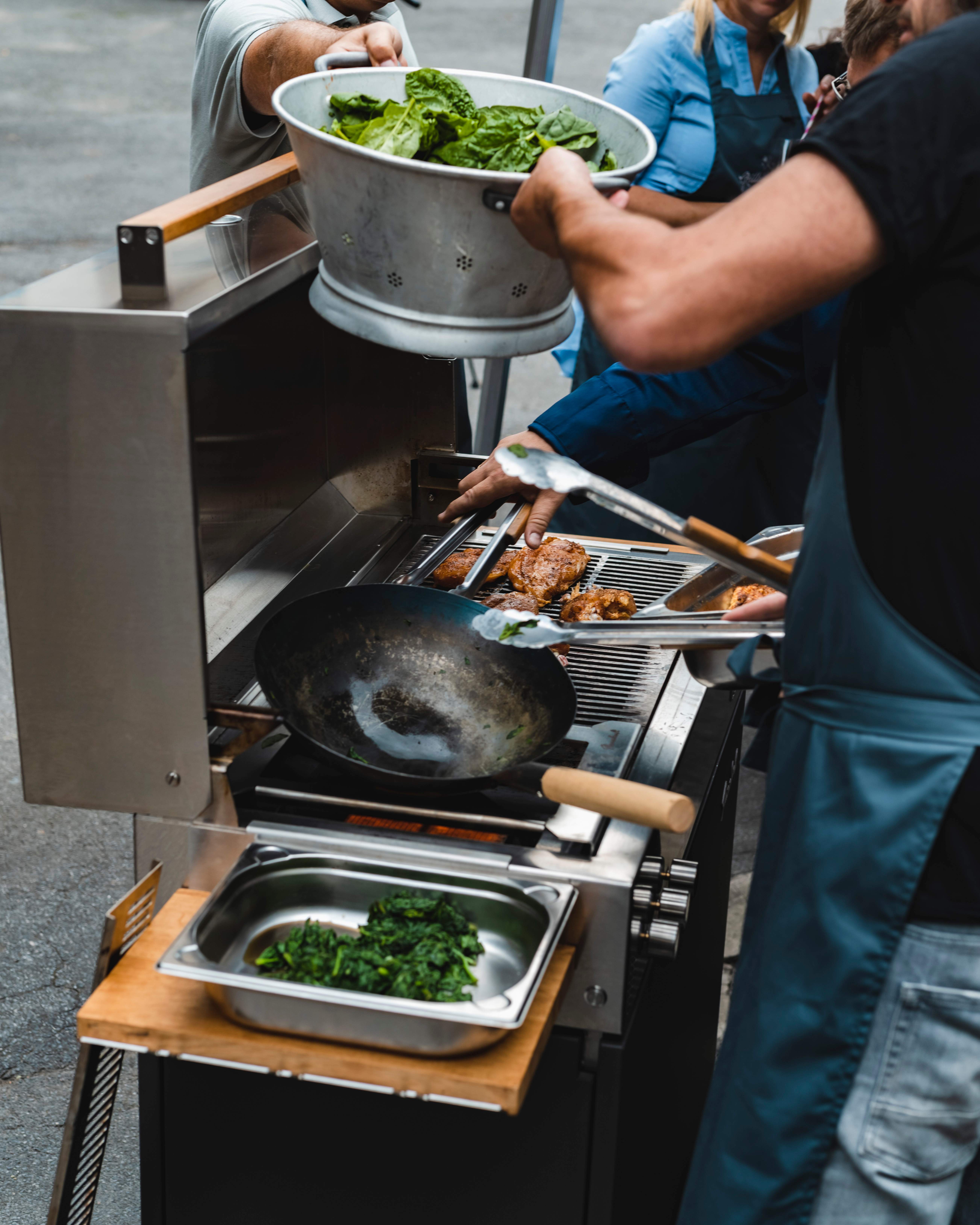 "Following customer feedback, we launched a slightly more compact version of our grills that can fit on a terrace," says Augustin. The smaller Block C has been a hit since it launched last autumn. For the moment, most Flammkraft grills are sold in Germany, Austria, Switzerland and Mallorca but the number of exports has been increasing steadily. "What we've learned from the German-speaking world has given us confidence to further gain a foothold in the European market." 
flammkraft.de
Q&A
chris krewson
Executive director
Lion Publishers
In recent years a loss of local news outlets has created "news deserts" across North America. That's partially because running a news organisation is hard: there are scant resources to help guide would-be media entrepreneurs in getting their projects off the ground, let alone turning them into sustainable businesses. But Project Oasis is trying to change that. The new initiative backed by Google and launched by a handful of partners including Lion Publishers, a national non-profit association, is seeking to discover why some outlets thrive where others don't. 
What's the idea behind Project Oasis?
The story is not that journalism is dying. What's clearly broken is the business model. Teaching these entrepreneurs how to be better at [the business] is what Lion can play a big role in.
How does Project Oasis evaluate what works?
It's a four-step process. The first was finding the data set: we settled on 525 news sites in the US and Canada, which we sent surveys to. Next is in-depth interviews with those who see their businesses [as sustainable]. Out of this will come the "starter pack": an on-demand index of best practices. We're going to help pick out what choices [those outlets] have made: are they for profit or non-profit, what's their staff size, coverage area, revenue mix? If they're not successful small businesses, they can't do the news.
Why is it important to strengthen local news?
We've known for a long time that local news is good for civic health. Informed communities tend to make better decisions in the voting booth and those communities tend to be more successful as a whole: less crime, less misinformation, more cohesion. I think now we're seeing that it's a public health benefit too: local news, in some cases, can save lives by providing accurate information.
Breaking ahead
canada —
shipbuilding
Canada led the world in icebreaking ships and technology until the 1980s, when the Finns and Norwegians got ahead. A new National Icebreaker Centre, launched by Quebec shipbuilder Davie, could change that. "We want to regain pole position," says Spencer Fraser of the Inocea Group, which owns the shipyard. Launched in August, the centre will bring industry and academia together to drive innovation in icebreaking, with the goal of re-establishing Canada as a leader now that demand for icebreakers is growing due to climate change and geopolitics. "If you look at the next 20 to 50 years, with Arctic ice receding and the water becoming more open to intercontinental navigation, it's clear that the demand for icebreakers is going up," says Fraser. More than half of the world's icebreakers are more than 40 years old, so the need for replacement is an opportunity.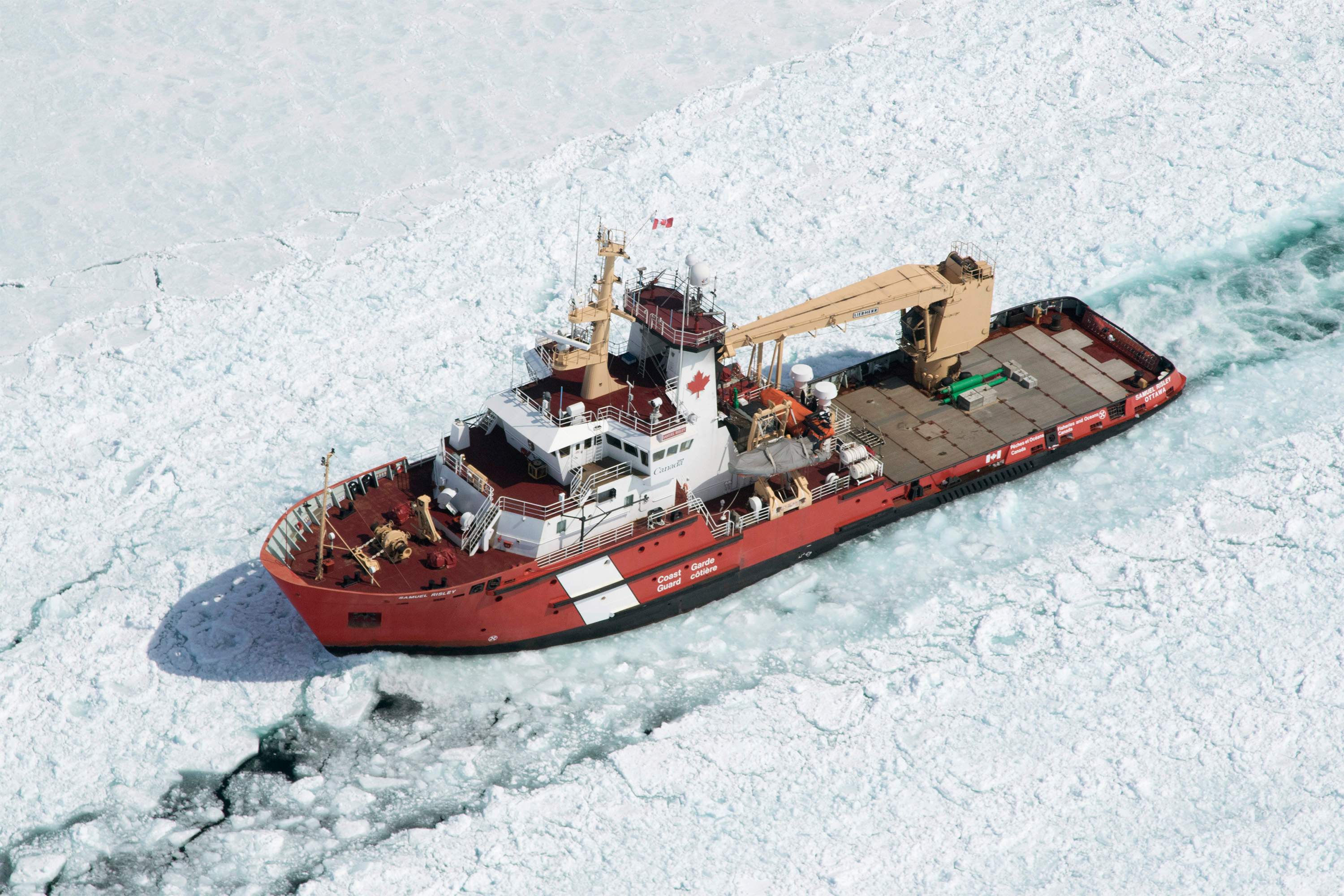 While the centre plans to drive new technological developments, it also hopes to be an agent of social and economic change. With more ships set to travel through the Northwest Passage, there's likely to be huge demand for ice pilots that can safely navigate the waters, presenting an opportunity for Inuit and northern youngsters to land high-paying jobs that don't require them to leave their communities and head south. "[Northern leaders] want to have the same access to infrastructure, so their people can have the same quality of life," says Fraser. "We're not proposing for a moment that we're going to change that solely but we do see ourselves playing a role." 
icebreakercentre.ca
High hopes
argentina —
aviation
A ban on plane-ticket sales that only allowed for future bookings from 1 September onwards (the toughest in the Americas) and border closures have made for an arduous 2020 for Argentina's first homegrown low-cost airline. But with innovative resolve, Flybondi is weathering the storm by teaming up with unexpected allies.
Founded in 2016, Flybondi's five-strong fleet flies to 20 destinations via 24 routes, of which 18 are domestic. As of February 2020, it had acquired 9 per cent market share.  While Flybondi has long partnered with brands such as an Argentinian football league and Cirque du Soleil, in July it unveiled an innovative point-of-sale scheme with a social responsibility angle called Ayudá a tu destino (Help Your Destination). The idea is to link customers with small businesses in Argentina – from handmade textile brands to biscuit-makers – so that when passengers buy a seat, they can purchase these enterprises' products. "By creating an alliance with entrepreneurs, we're giving passengers the tools to make a difference," says acting chief executive Mauricio Sana. "We would like to extend this for at least a year."
A smart, conversational marketing campaign, which changes its messaging every few days to stay in step with an ever-shifting context has also paid off. In the first week of July, when Buenos Aires was returned to a strict lockdown, Flybondi still had ticket sales comparable to the same period of last year. "It was a great indicator that the sector has the potential to recover," says Sana. 
flybondi.com
Chain links
japan —
retail
Alliances between competitors can sometimes provide surprisingly effective solutions. In Japan, three convenience-store giants – Seven-Eleven Japan, Lawson and Familymart – tested a scheme in August at their 40 outlets in Tokyo, which saw them share drivers and delivery trucks. It makes sense in a city of nearly 7,000 convenience stores, with many outlets a stone's throw from one another. The government is hoping that, if successful, the scheme could be extended beyond the capital, helping Japan cut its co2 emissions and also better serve rural areas, where the workforce is shrinking.
---
Smart dealing
africa —
e-commerce
The World Bank says that uptake of digital technology is key to allowing developing African economies to leapfrog years of traditional industrial development. Despite plans to invest €20bn on the continent by 2030 to help this cause, many governments will welcome the private sector playing its part – with initiatives such as Casablanca-based business-to-business e-commerce marketplace Waystocap. Acting as an intermediary, the firm connects buyers and suppliers, helping merchandise in and out of the continent.
"We are often bringing very traditional businesses and people to adapt to the transparency and speed of web technology," says the company's founder Niama El Bassunie. "It is revolutionising the way they work and levelling the playing field by giving small- and medium-sized businesses the tools and access to commerce."
Currently operating in five countries, Waystocap has plans to expand all the way across the continent. The company, like Africa's economies, is set to grow.
waystocap.com
---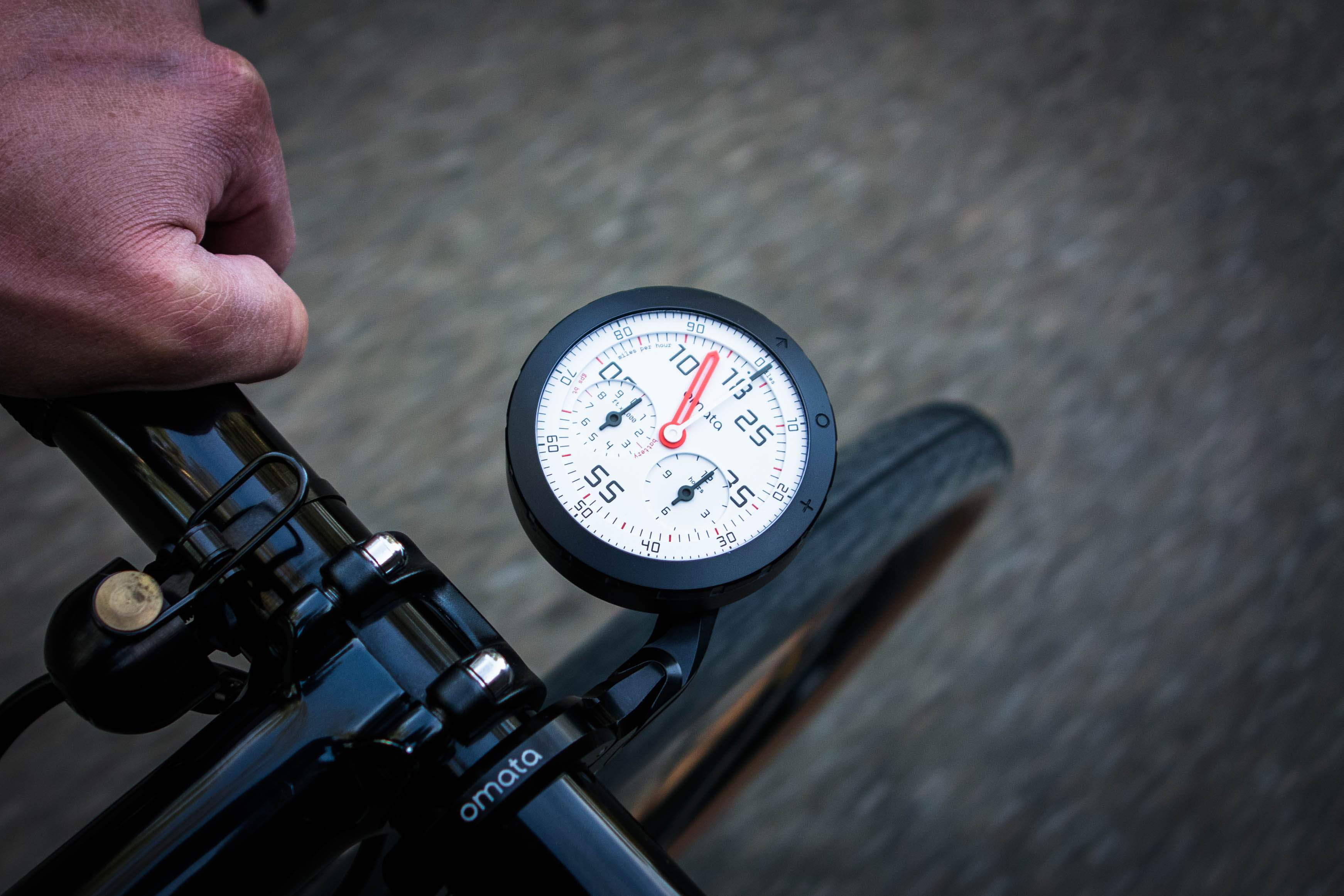 Good times
usa —
technology
Californian company Omata's speedometers might look analogue but they are, in fact, computers that translate data into a comely format. "If you've just been grinding all day in front of your computer, now's the time to unwind and get away from those things," says ceo Julian Bleecker. The products have flown off shelves, with the Omata One model hitting its sales target for the second quarter in two weeks, plus a 125 per cent increase in sales compared to this time last year. "The satisfaction that comes from cycling is inherent in the activity," says Bleecker. "You don't need more to enjoy it." 
omata.com
Photographer: Christian Protte