Briefing / Global
Cities
Briefing
Tel Aviv's deputy mayor on why cities should stand with protesters, a new Berlin-Vienna rail corridor and beautifully designed public toilets in Tokyo.
Q&A
zippi brand frank
Deputy mayor
Tel Aviv
Israel's long-running political crisis has been intensified by the government's failure to deal with the economic impact of the pandemic. That, says Tel Aviv's deputy mayor, Zippi Brand Frank, left her city with no choice but to "take care of itself and rethink itself". She developed a "15-minute neighbourhood" concept to help communities adapt, while supporting the tens of thousands who took to the streets to protest against the government's pandemic response. An Emmy award-winning documentary director and social activist, Brand Frank (pictured) tells monocle why promoting democracy and the right to demonstrate is part of a city's role. 
Why has Tel Aviv supported the protests in recent months?
Tel Aviv has always stood up for freedom, tolerance and progress. Residents expect their city leaders to support the freedom of expression that they cherish. Don't forget that Tel Aviv is economically independent from the government. This helps us to express a different voice without fear.
The people of Tel Aviv seem to trust civic leadership more than the national government. Why?
Partly because we oppose the government in many aspects of our municipal policy, such as refugee and lgbt rights. Cities are also more attentive to individuals' personal needs and can respond faster. We've recently established a new division that's working to pair the city's struggling artists with residents who can host small events on their rooftops or in community gardens. 
Tel Aviv's economy has relied on hosting two million tourists a year, and more than 350,000 Israelis commuted there every day. How is the city adapting to new realities?
Tel Aviv's biggest advantage is that it is dense and crowded. You can have a wonderful night out just by walking down the street. If we want businesses that have relied on visitors to survive, we need to encourage our citizens to use their services. Our goal is for all residents to have the services that they need within 15 minutes of their homes. What makes urban life so appealing is the constant interactions that you have with others. This is an opportunity for us, as a city, to experiment with new ways of creating them.
---
Flush with pride
tokyo —
design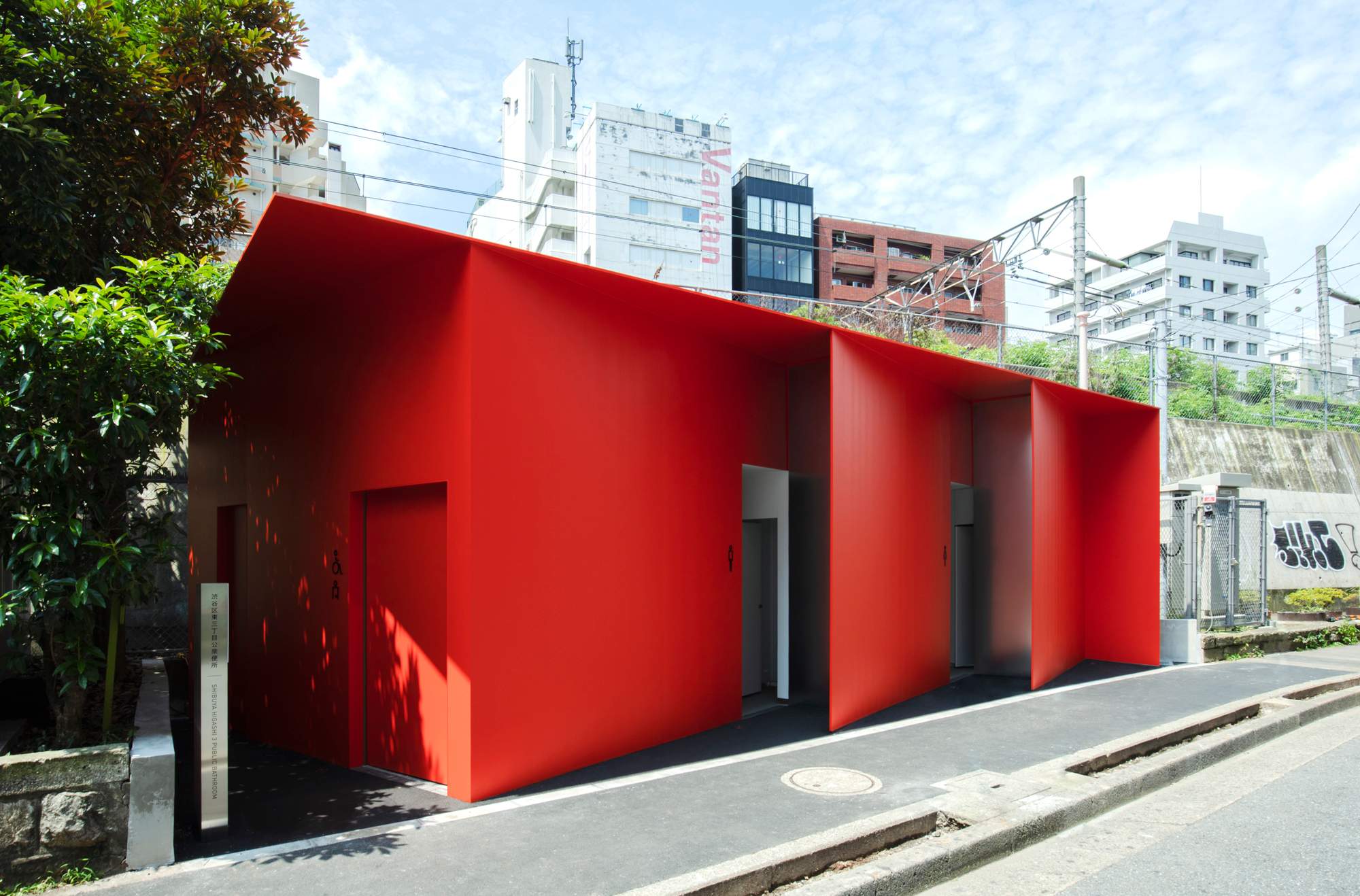 Public toilets have long been ignored by city governments. Japan's non-profit Nippon Foundation aims to change that by commissioning 16 architects and designers, including Pritzker prize-winners, to build restrooms in Tokyo's Shibuya. Architect Shigeru Ban, for example, has created boxes with transparent glass that turns opaque when the door is locked. And there's a stylish cleaners' uniform from Japanese fashion designer Nigo. "Cleaning the loo shouldn't be a job that nobody wants to do," says Hayato Hanaoka, project manager at the foundation. "Our goal is to transform the toilets with creative power."
---
Return journey
europe —
transport
The Vindobona, a celebrated train route connecting Vienna and Berlin via Dresden and Prague, was in operation between 1957 and 2014, at which time the direct link disappeared completely. But this summer it was reinstated.
Over the years the route has been affected by shifting geopolitics and changing travel habits. Until 2014 most trains were decades-old rolling stock with dated velvet curtains in the dining car, 1960s seat upholstery and signage in only Hungarian or Czech. But now the Vindobona hosts high-speed Railjet trains operated by Austrian National Railways (öbb) and Ceske Drahy, the Czech national rail operator. The 8.5-hour journey still winds its way through some of central Europe's most storied cities but the trains have been fitted out for the modern business traveller.
So why the recent revival of this once-lost connection? "In the 1980s the train was how one travelled in Europe but that gradually changed due to much cheaper airfares," says Bernard Rieder, a spokesperson at öbb. "Over time, sitting in a train for hours became less appealing." In the past year, however, overall passenger numbers are up and the öbb found it viable to reinstate the route in co-operation with Ceske Drahy and Germany's Deutsche Bahn. "The desire for train travel is rising," says Rieder.
During the cold war, the Vindobona of the late 1950s to the 1980s ran between Vienna and Berlin without stopping; passengers were mostly West Berliners, Nordic tourists or diplomats seeking transit through the former German Democratic Republic.
Since the fall of the Berlin Wall, the Vindobona has witnessed some major infrastructure changes along its route as central Europe's cities have evolved: Berlin's sprawling main train station opened in 2006 and Vienna's in 2015. Dresden's station remains the most beautiful on the route, with its vaulted steel ceilings and views of the city's ornate skyline. The renovation of Prague's original 1920s art nouveau station seems perpetually unfinished but one day it might rival Dresden's splendour and signal that the Vindobona's evolution is almost complete. 
Image:  Satoshi Nagare provided by The Nippon Foundation. Photographer: David Vaaknin