Briefing / Global
Food
&

Drink
Briefing
Food finds from an architecturally inclined quesería in Madrid to a bolthole in Kyoto. Plus: two fail-safe recipes to whip up at home.
Formaje, on Madrid's Plaza de Chamberí, looks more like an art gallery than a food shop. Customers find themselves at a granite counter laden with sculpturally arranged cheeses. In the background, wheels of comté and parmigiano-reggiano are arranged on a set of wooden shelves.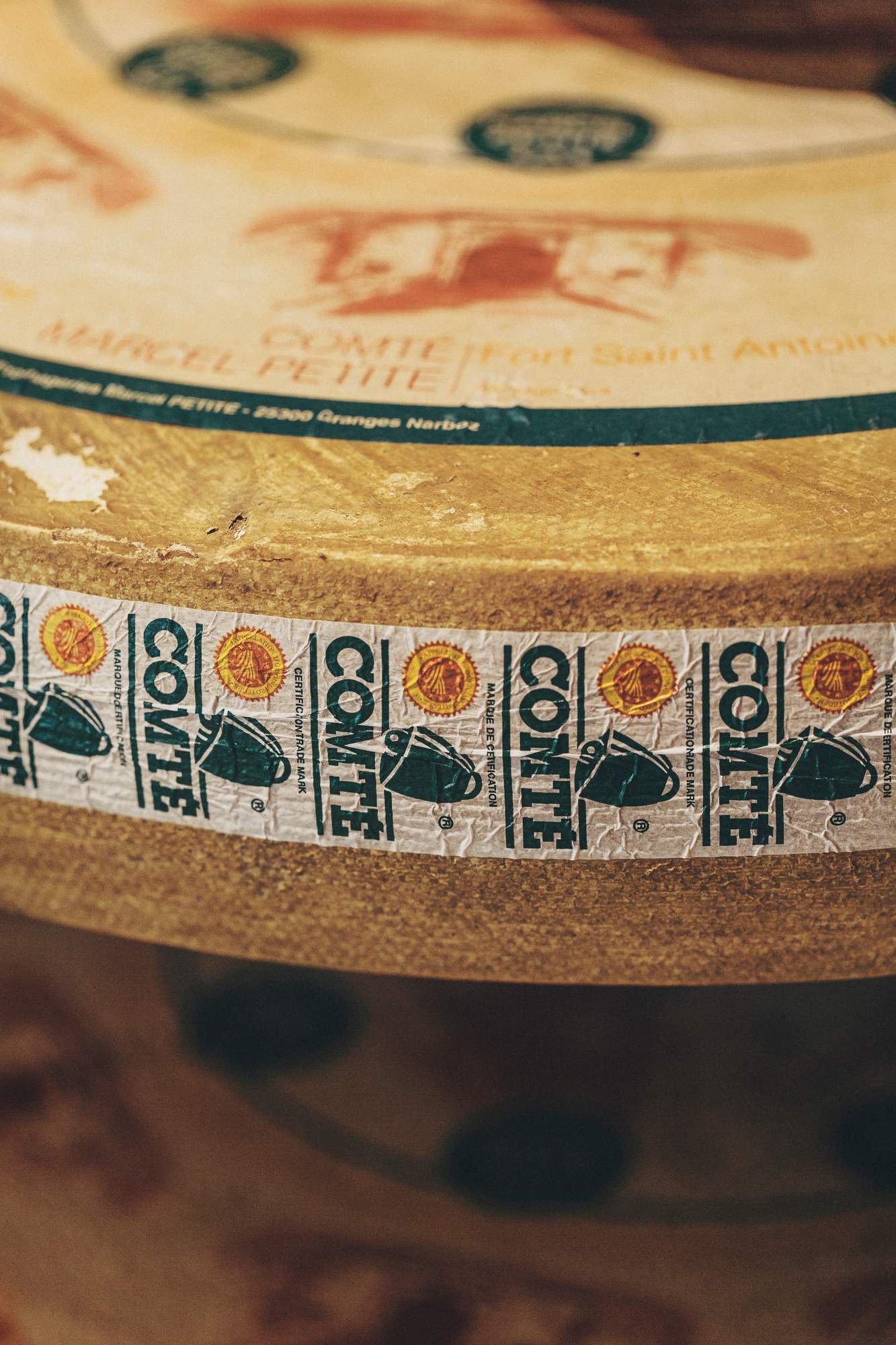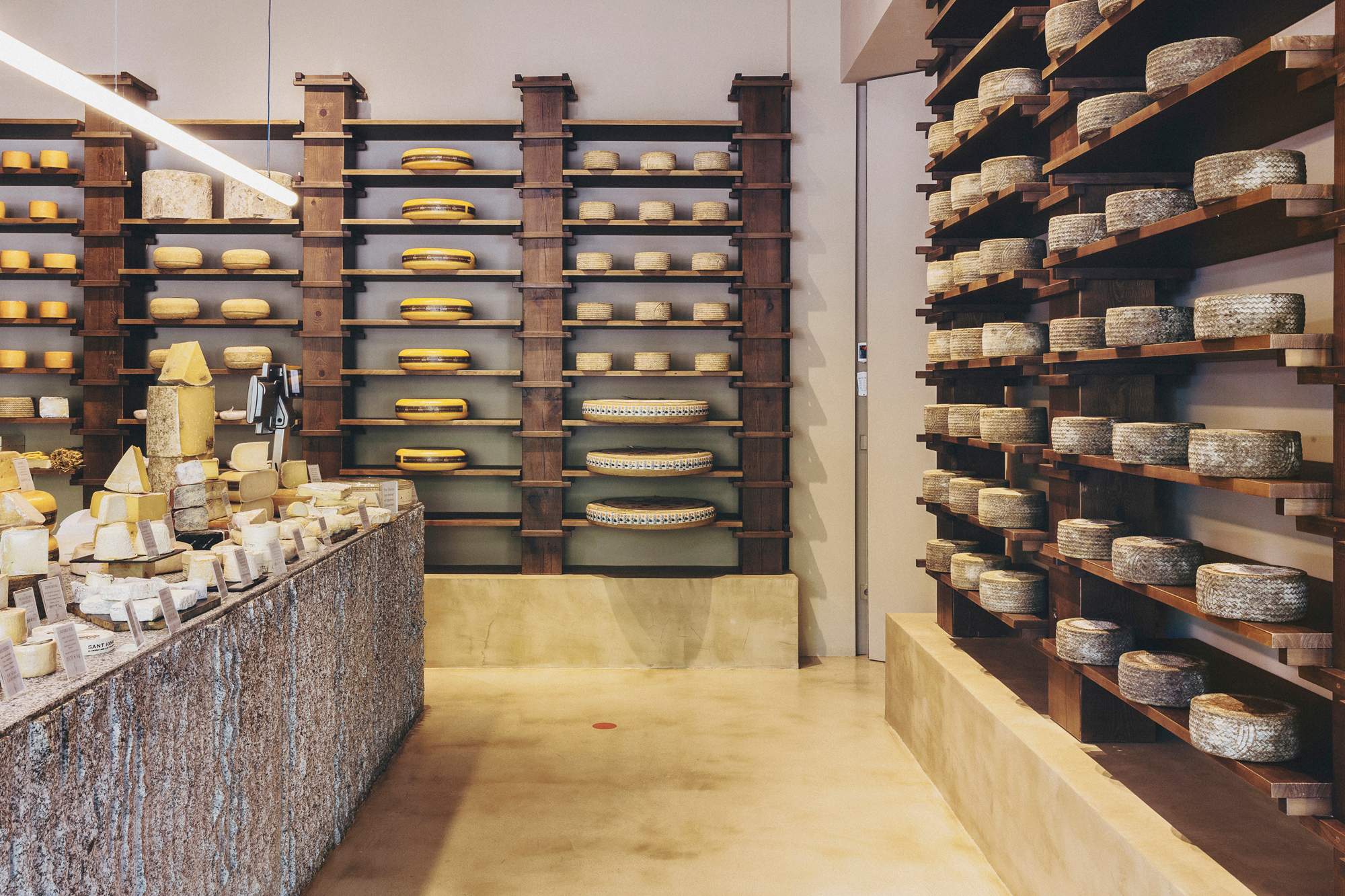 "Cheese is the protagonist at our shop but we wanted to enhance it with the use of simple, natural materials," says Clara Diez, who co-founded Formaje with husband, Adrían. For the interiors, the duo sought help from Barcelona-based design studio Cobalto, which came up with a layout that presents the produce in a grand but democratic manner. The shop is refrigerated throughout, meaning that customers can peruse the logs, wheels and wedges on show, while a basement tasting room further supports Formaje's mission of acquainting Madrileños with the art of cheese-making.
formaje.com
---
Papagiannakos
mesogeia, greece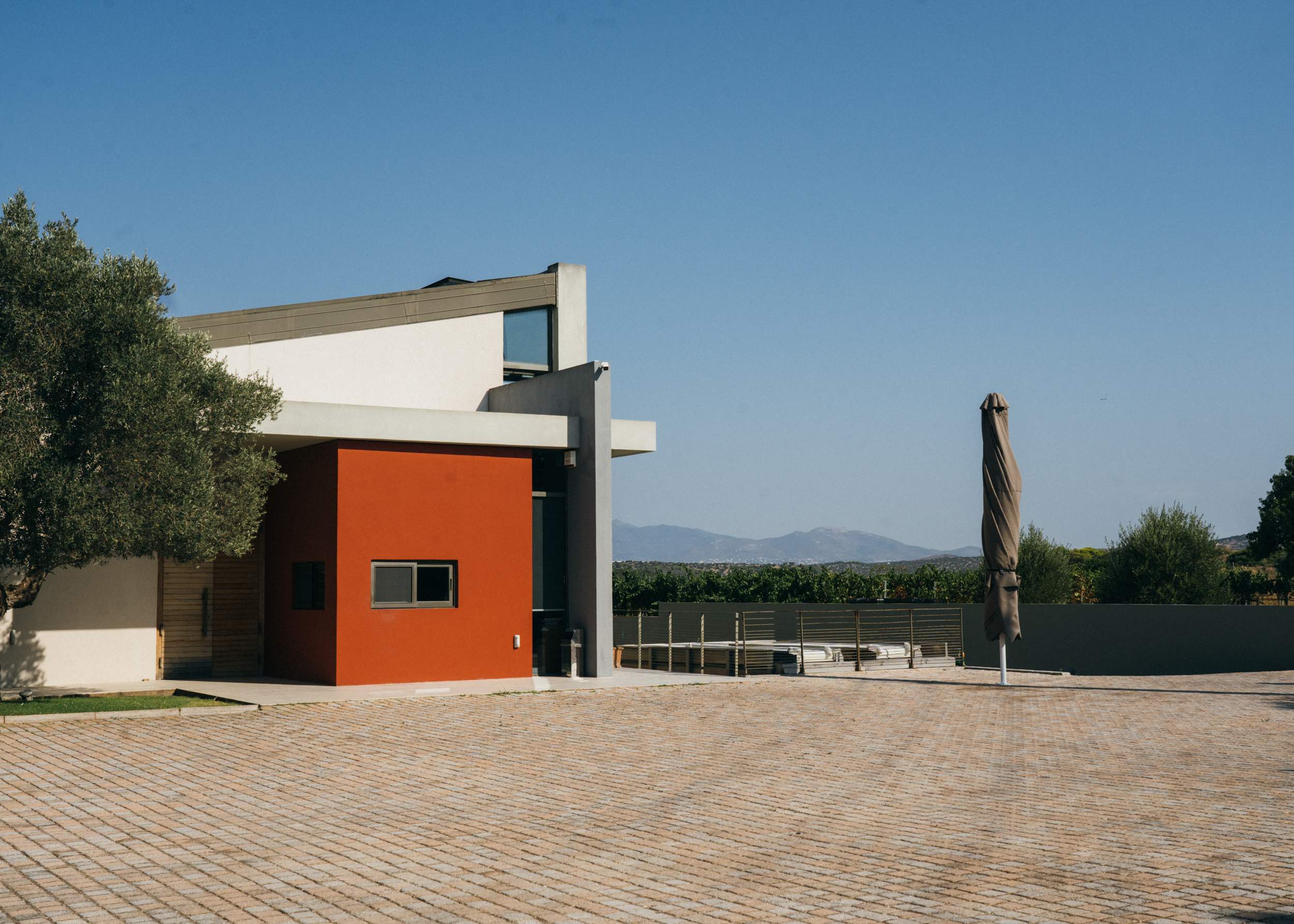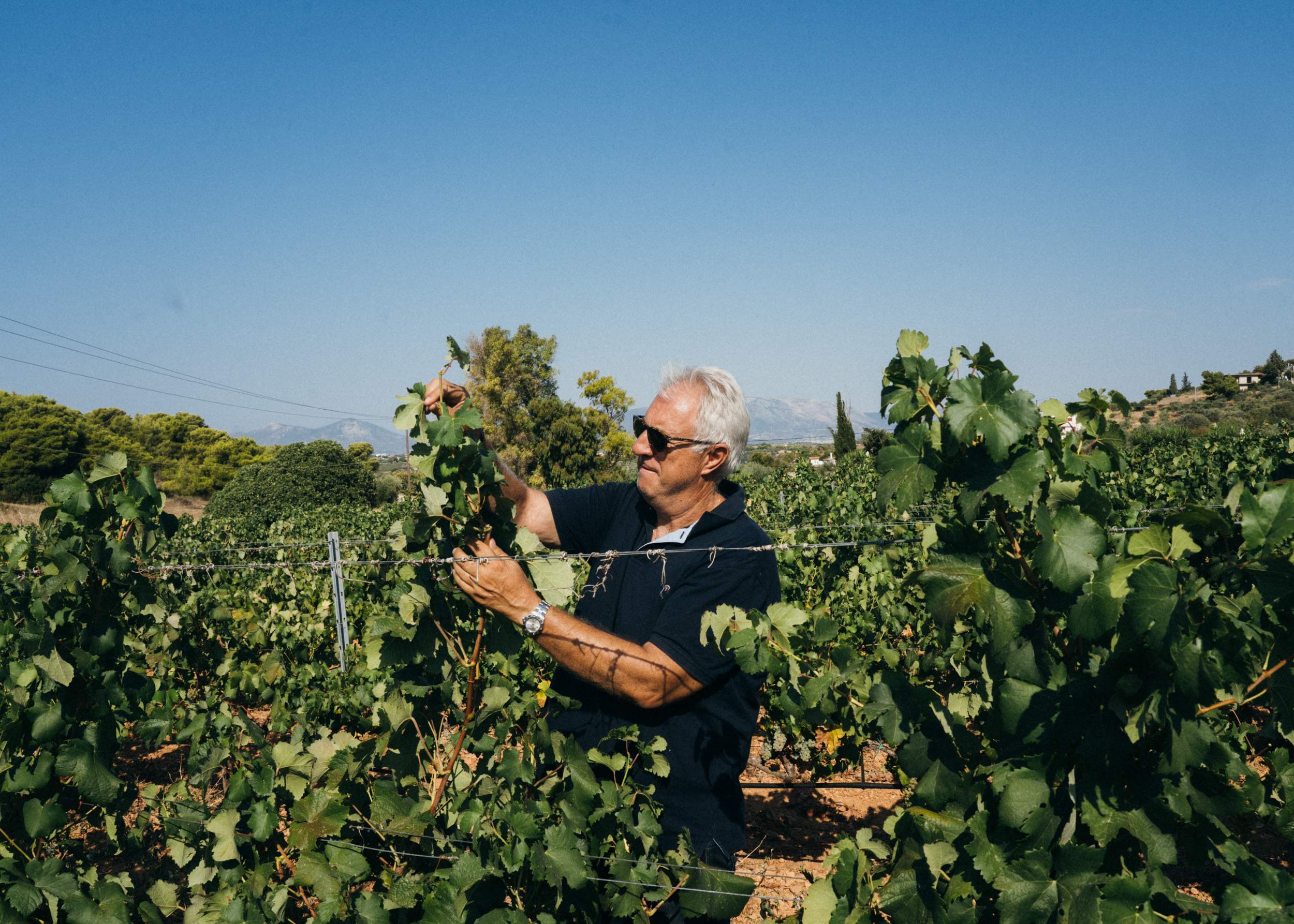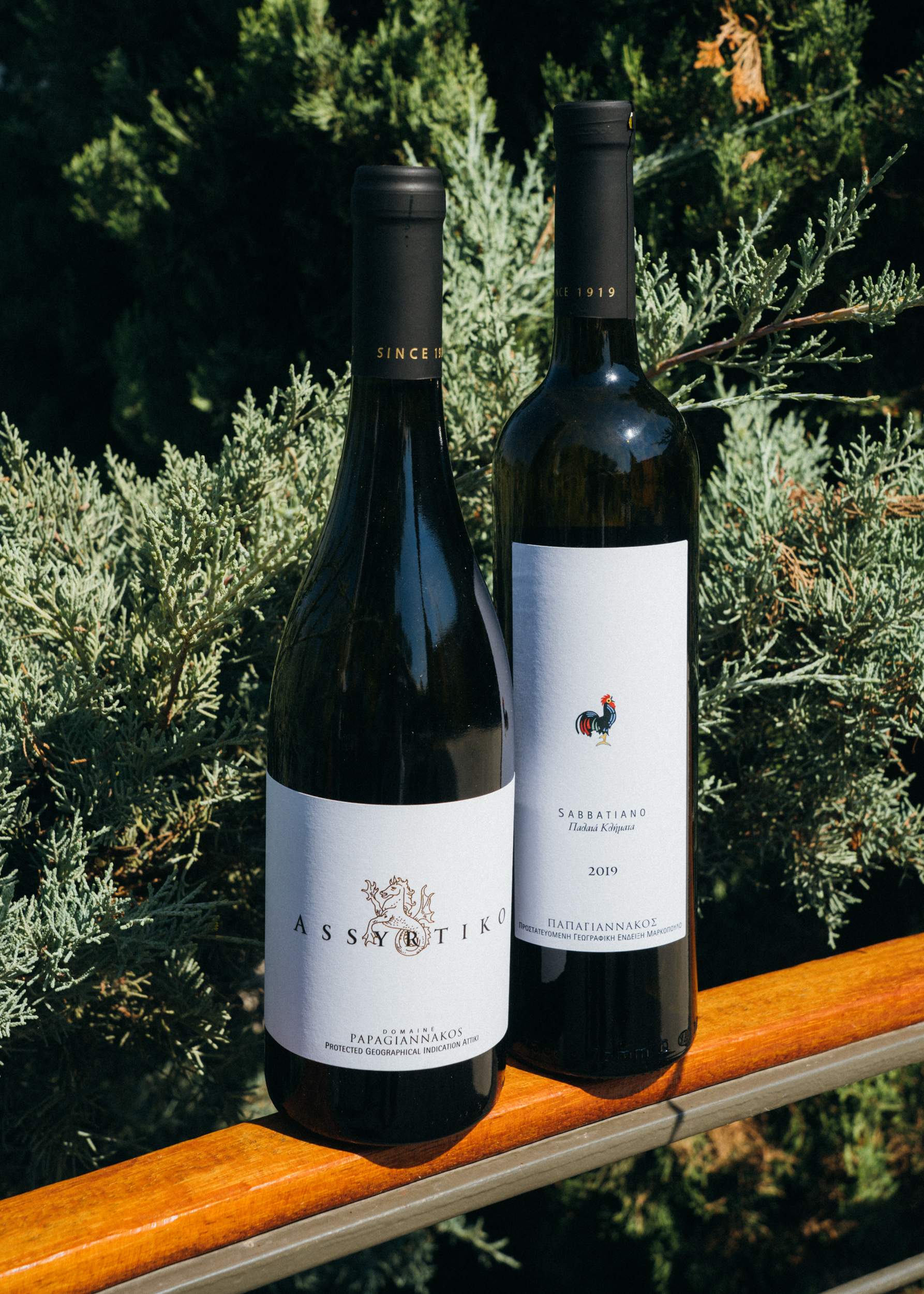 Window-seat occupants coming into Athens International Airport are bound to notice one of the city's most important – and ancient – wine-making regions: Mesogeia. Between the Hymettus and Penteli mountains, these vineyards have supplied Athenians with wine since ancient times. "Savatiano [a bright gold, dry white] is our native grape, enjoyed back to Aristotle and Socrates," says Vassilis Papagiannakos, third-generation wine-maker at Papagiannakos winery, which exports 70 per cent of its produce. The main building, of wood, stone, metal and glass, is the country's first bioclimatic winery, which uses only natural light and ventilation. Wine-tasting and tours take place all year and can be combined with trips to the nearby Temple of Poseidon. Do try Papagiannakos's Retsina too. 
papagiannakos.gr
---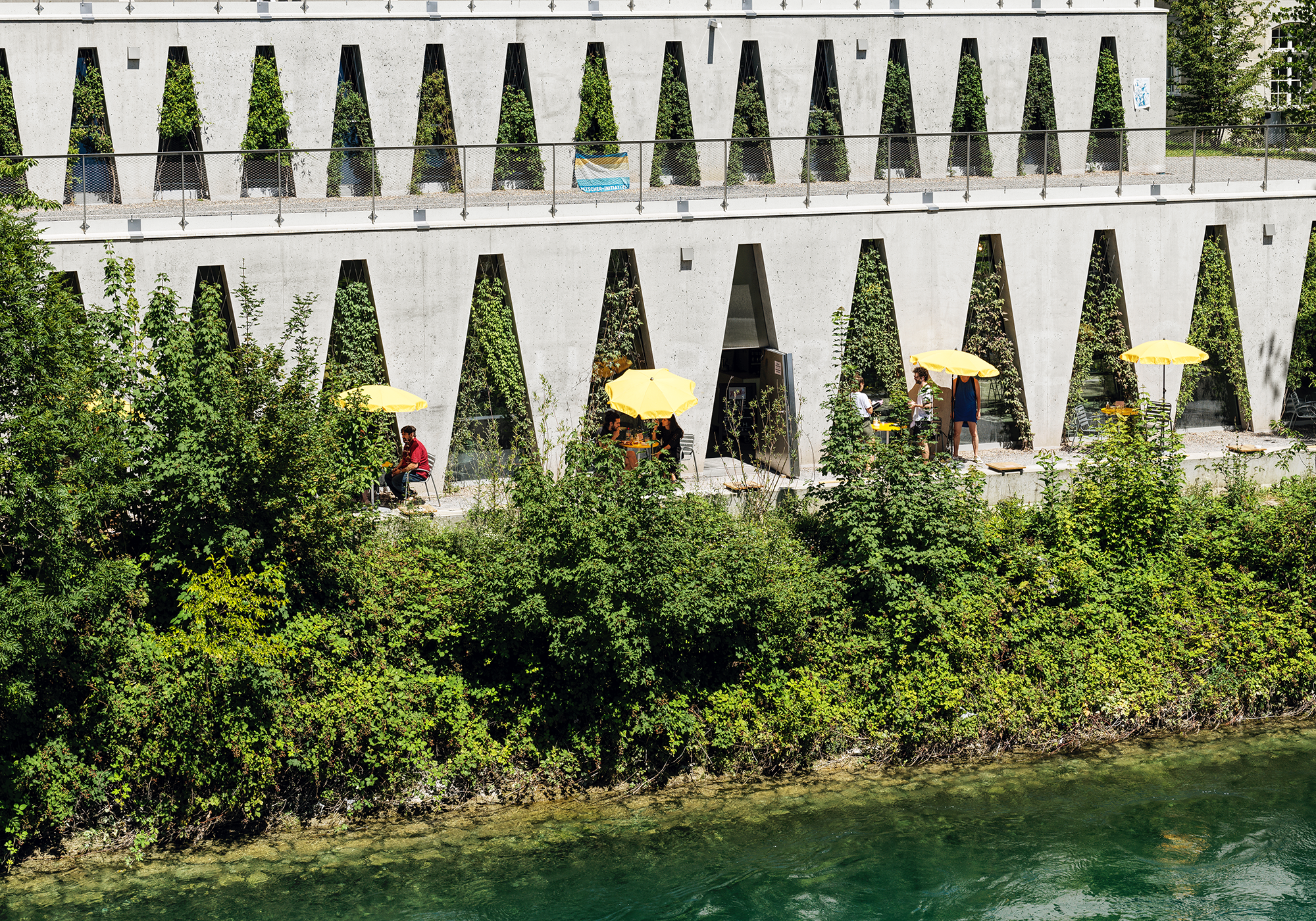 Sheila Lopardo and Yann Gurtner now run the ground-floor bistro of Zürich's Barozzi Veiga-designed Tanzhaus. Their previous ventures include Acid and Sportbar, which shows that they know what it takes to make a city favourite. This is a prime spot for an aperitivo with a view over the Limmat followed by a stroll over the nearby viaduct-walkway to Löwenbräu arts centre. The café is open daily, serves a fresh roast, courtesy of Zürich coffee experts Mirò, and beautiful bagels – if you come early.
nude-zurich.com
---
Chef Jacob Kear, barman Yusuke Sakabe and general manager Takumi Miyashita teamed up to open Lurra in a century-old townhouse in Kyoto. Most of the cooking is done over an open fire or in a clay oven. "We chose Kyoto because of the access to the freshest ingredients," says Kear. "It's 25 minutes from a farm where I can forage. We are the only restaurant here that focuses on primitive cooking [methods], fermentation and preservation." Expect to taste sea urchin and black truffle or cured salmon roe with raw almond custard during a 10-course dinner, paired with drinks mixed to match.
lurrakyoto.com
---
global
Beef and potato 'korokke'
London-based food writer and stylist Aya Nishimura shares her recipe for Japanese-style beef-and-potato croquettes. They are freezable if you're preparing them in advance – although be warned, they're almost too tasty to set aside for later. You can enjoy the treats as a side or just as a snack. Makes 10 croquettes.
1kg floury potatoes (désirée or maris piper work well)
1 medium onion (175g approx), finely chopped
300g beef mince
1 egg, lightly beaten
30g plain flour
60g panko breadcrumbs
400ml vegetable oil
150g white cabbage, very finely shredded (on a mandoline, if you have one) and kept fresh in cold water
For the tonkatsu sauce
Although this is widely available online or in the Japanese sections of large supermarkets, you can make it yourself by mixing the following:
2½ tbsps Worcestershire sauce
2½ tbsps ketchup
2 tsps English mustard
½ tbsp soy sauce
A large pinch of salt
Preheat the oven to 200

c

and roast the whole potatoes for 45 to 55 minutes (depending on the size of the potatoes). If you spear the potatoes with a skewer and you can poke through them without resistance, they are ready.
While you are roasting the potatoes, prepare the onion and beef mixture. Heat the oil in a frying pan over a medium heat, add the chopped onion and cook until it becomes transparent. Add the minced beef and turn up the heat slightly, and cook until it browns and is cooked right through. Season with salt and pepper. Set it aside to cool down.
Shred the cabbage while the potatoes are roasting.
Once the potatoes are ready, take them out of the oven to cool down. When they are cool enough to handle, carefully peel the skin using a small knife. Mash them roughly with a potato masher – the mash doesn't need to be perfectly smooth. Don't leave the potatoes to cool completely because mashing up cold potatoes will cause them to have a gluey texture.
Add the beef and onion mixture to the mashed potatoes and mix well. Divide the mixture in half and then divide each half into 5, so you'll end up with 10 croquettes.
Scrape one portion and form it into a flat oval-pattie shape. Repeat with the rest of the mixture. Then heat the oil to 180

c

in a deep, medium-sized pot.
Prepare three plates: one with flour, another one with lightly beaten egg, then the last one with panko breadcrumbs. Lightly dust the patties in flour, then dip into the egg and cover with panko. Repeat this procedure with the rest of the croquettes.
Once the oil is ready, then it's time to deep fry the croquette. Test the oil temperature with a large pinch of panko breadcrumbs. If they spread quickly with fine bubbles, the oil is ready. Fry two or three at a time. They should be fried until golden, say 2-3 minutes on each side. Once they're cooked, scoop out with a slotted spoon and drain any excess oil on a wire rack. Repeat with the rest of the croquettes.
Drain the shredded cabbage and plate up with a croquette. Serve with tonkatsu sauce. If you have any left over, make a croquette sandwich the next day with the shredded cabbage and tonkatsu sauce.
ayanishimura.com
---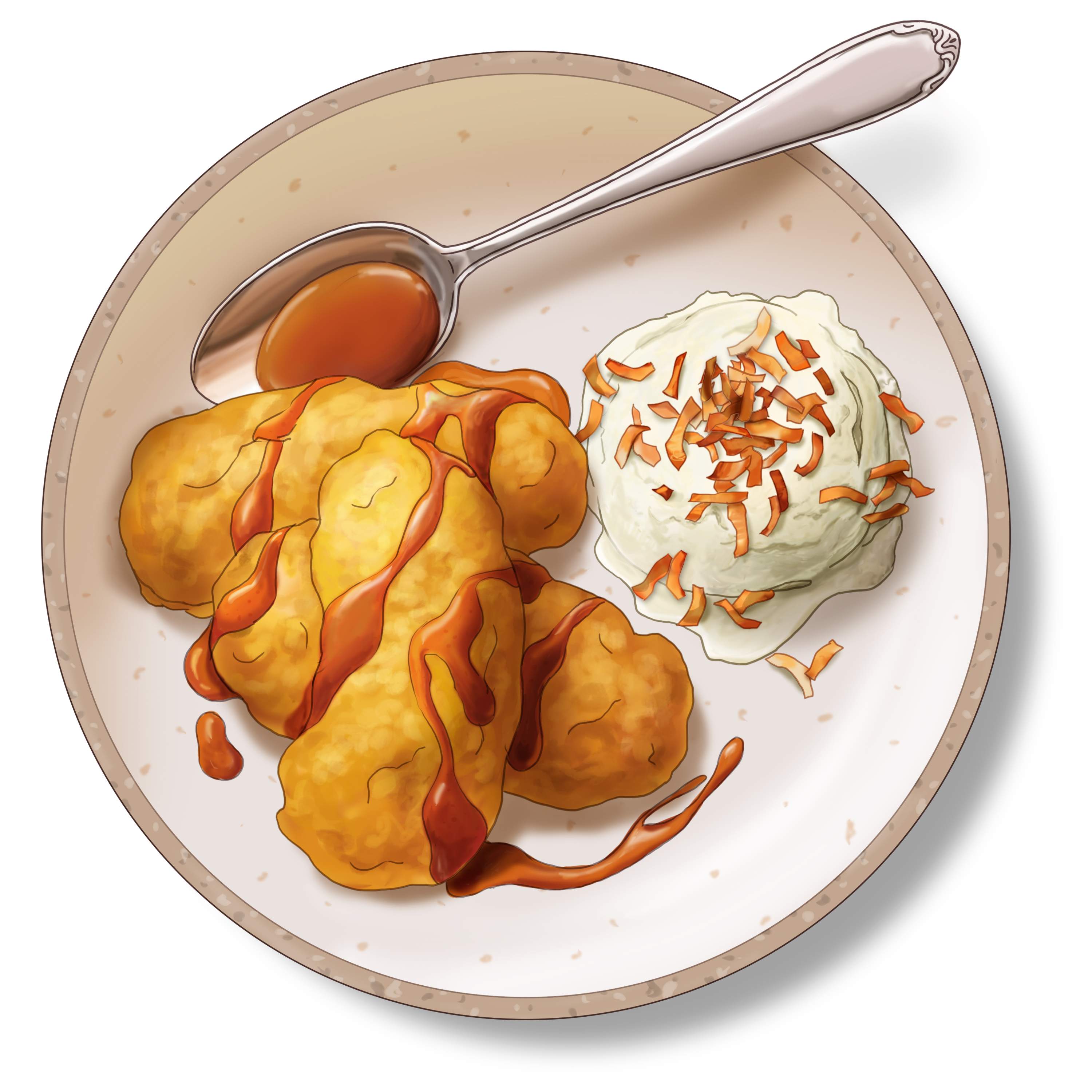 global
Coconut banana fritters with caramel sauce
Japanese-born Nishimura suggests working at speed to avoid a sticky situation when preparing these fruity fritters.
6 ripe bananas
2 tbsps rum
3 tbsps desiccated coconut
50g plain flour
1 tsp baking powder
1 medium size egg (separated, yolk and white)
50ml ice-cold sparkling water
For the sauce
100g caster sugar
45g salted butter, cut into chunks
60ml double cream
Large pinch of salt
For frying
500ml oil
To serve
Vanilla ice cream
First, make the caramel sauce. Melt the sugar in a small pan over a medium-low heat. Once the sugar has melted and turned a deep golden colour, take off the heat quickly and add the butter. Mix with a wooden spoon. When it's incorporated, add the cream and salt, put back on the heat and mix until completely smooth. Remove from the heat and set aside.
Cut the bananas in half and splash with rum.
Put the desiccated coconut in a small frying pan over a medium-low heat, then toast until it turns golden – but be careful it doesn't catch and burn. Set aside.
Heat the oil in a deep, medium-sized pot. Prepare a wire rack over a tray and remove the ice cream from the freezer. Make sure you have a scoop ready.
Mix the plain flour and baking powder in a bowl. In a separate bowl, whisk the egg white with an electric whisk until it holds its shape when you lift the whisk.
Lightly beat the egg yolk and pour it into the bowl that has the flour in it, then add the ice-cold sparkling water. Use a whisk to incorporate but don't overwork. Add the egg white and use a whisk to gently incorporate it. From this stage, you need to work quickly in order to get the best results. Dip the bananas into the mixture to coat them. Lift each banana with a fork, gently drop into the heated oil and deep-fry until the batter turns a light golden colour. Lift with a slotted spoon and place the banana on the wire rack. Repeat with the rest of the bananas.
Reheat the caramel quickly. Divide the fritters between plates and drizzle the caramel sauce over them. Serve with vanilla ice cream and toasted coconut. Enjoy while still warm.
ayanishimura.com
The Monocle Weekend Editions, our free email newsletters, are stuffed with ideas, insights, analysis and recommendations. These recipes are taken from the Sunday instalment, which focuses on food, entertainment and hospitality. Speaking of which, you are more than welcome to join the club.
monocle.com/minute
Photographer: Marco Arguello, Ben Roberts. Illustrator: Xiha