Architecture / Basel
Healthy balance
When we heard that the Swiss pharmaceuticals company Novartis was making plans to open its sparkling, prestige-architect-designed Basel campus to the public, we were keen to take a look.
When strolling around the sprawling Basel campus of Swiss pharmaceuticals giant Novartis, it is easy to admire the buildings from the world's best architects lining avenues like steel-and-glass dominoes. It might seem an overwhelming place for an entrepreneur to begin thinking about their own company's base. Then again, a site where the creative energy of design masters – including David Chipperfield, Frank Gehry, Kazuyo Sejima, Tadao Ando and many more – was channelled into constructing a coliseum for productivity and innovation might offer clues about how we can all build better business premises.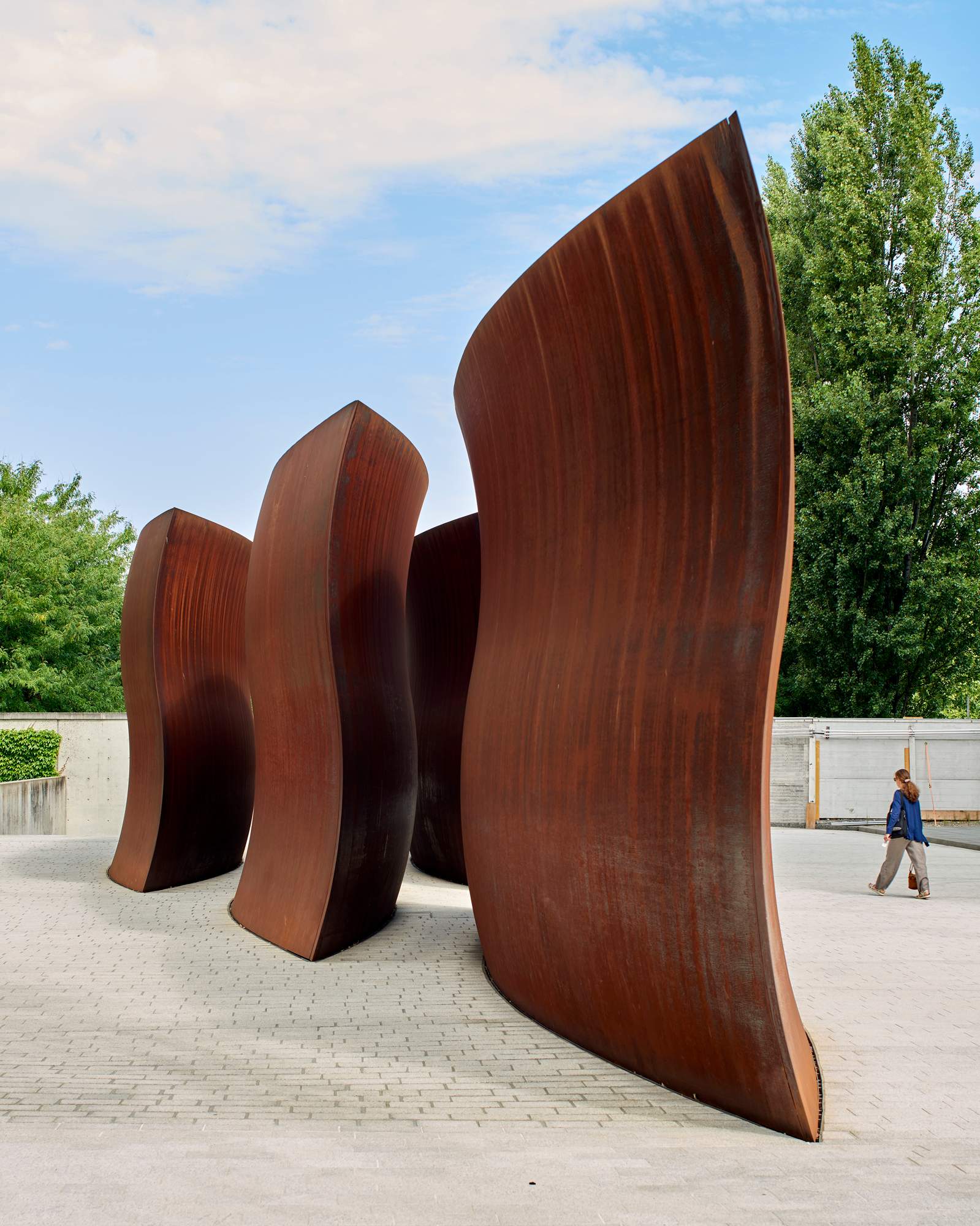 Indeed, it does – for those with access to it, that is. While for now the €40bn annual-turnover company's Campus of Knowledge (master-planned by master urban-designer Vittorio Magnago Lampugnani in 2001) is sealed off from the public, it won't be long before the place becomes a much more open environment. "We've made an announcement that we plan to open our Basel campus in the coming years and enable it to be part of the broader community," Novartis ceo Vasant Narasimhan told monocle earlier this year. "We want to try to allow organisations to sit within the campus and make it somewhere other people can also experience the beauty of the architecture and the natural spaces that we have." With this in mind, we asked Novartis for a sneak peek, to which they kindly obliged.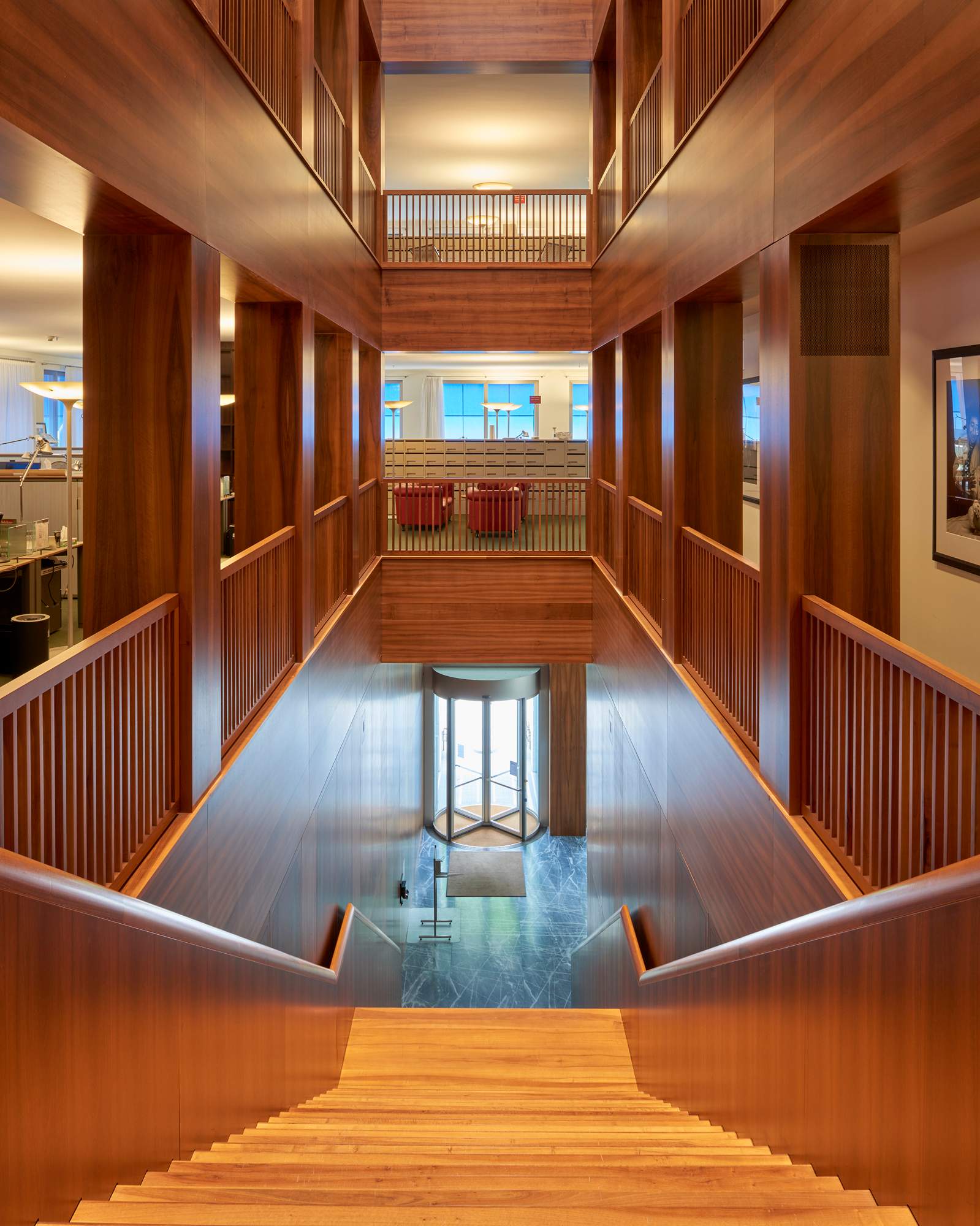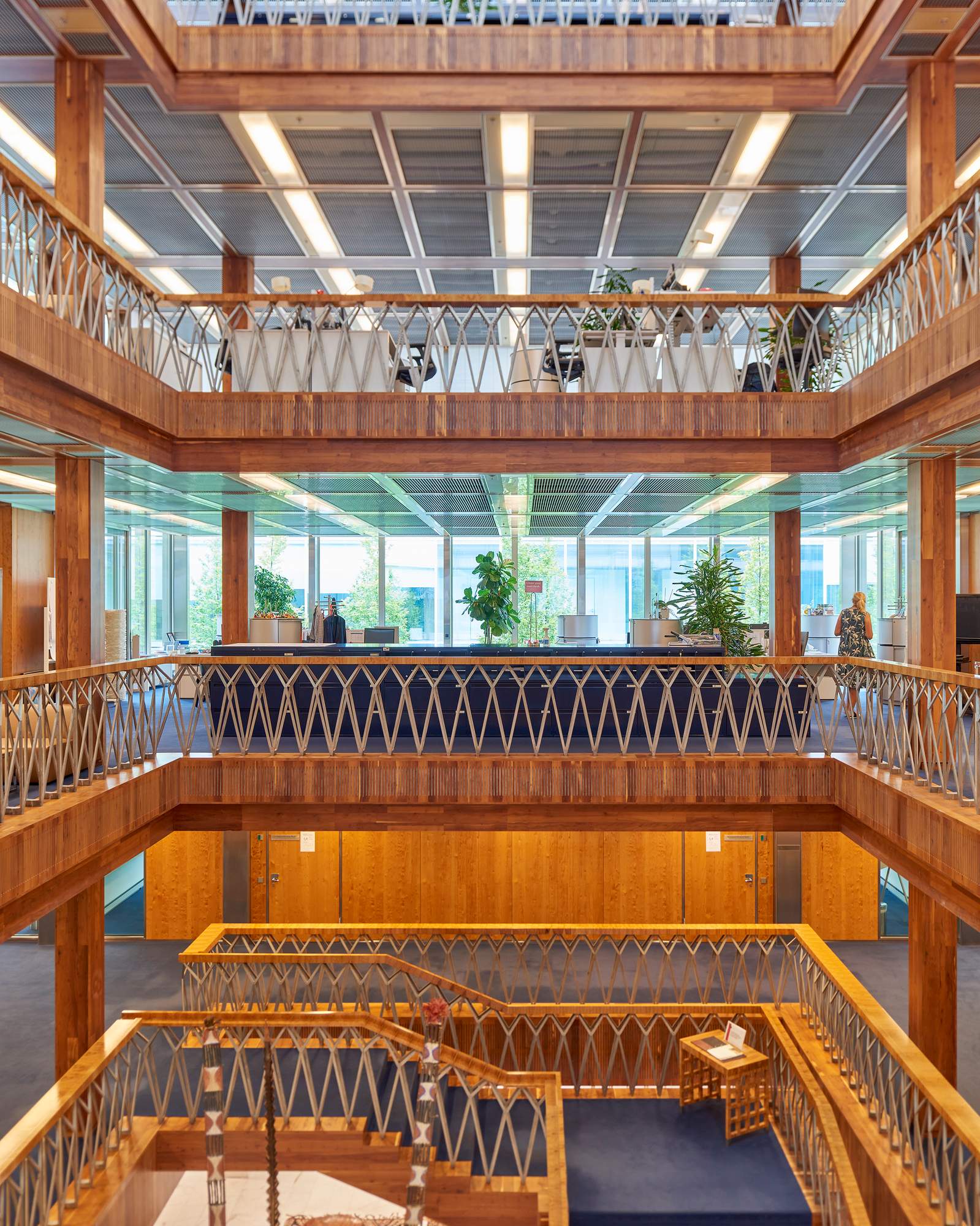 Our guide is the firm's chief architect Marco Serra, who has lived and breathed this campus design for almost 20 years.Despite the grandeur associated with the architects behind this complex, it's the relaxed nature of the built environment that immediately makes an impression while meandering the site with Serra. "I might get into trouble for saying this but you could easily add housing to the mix here," he says, highlighting the inviting low-rise forms of the buildings that currently house (during working hours) the 7,000 employees who, in usual circumstances, operate from the Basel campus.
All these buildings are surrounded by dedicated garden space for the scientists, salespeople and other staffers to hang out in and many feature inviting restaurants at ground level; in other words, the blocks are unimposing and easy to be around. "You wouldn't say too many other corporate 'campus' environments are suitable for housing, because so often the human element is missing, the natural light is missing and any connectivity to the ground floor [in towering office blocks] is missing too," says Serra. "All these qualities are inherent here and they're just as important for the wellbeing of people as they are for office design functionality."
Down in one
Novartis is one of the world's largest multinational pharmaceutical companies. Its roots in Switzerland can be traced back through a number of chemical and pharmaceutical businesses based here, which have all been merged into Novartis over the years.
Serra joined the A-list architects on campus in creating components such as a transparent glass reception building and an underground bike-storage unit that doubles as a gymnasium, cleverly filtering in daylight to form an inviting space. But his primary task has been managing the vision (and we imagine the egos) of the big-name architecture firms whose buildings dot the headquarters. "I tried to serve the purpose from within," he says. "Of course, there were intense interactions with these architects in terms of translating our goals to them and transferring the architect's vision back to the business. But we achieved success by putting all of these topics on the table and hiding nothing underneath it."
Opening up
Novartis is in the early phases of opening its campus to the public but information about what is to come is beginning to take shape. As well as building the Visitor Centre, which aims to strengthen relations with the Swiss public (and those from neighbouring Germany and France), the campus will be supporting both start-ups and more established names in the fields of digital health and medicine
Here at monocle, we're keen to suggest a few ideas of our own. A real integration of residential buildings into the mix here, on what could be a revitalised corner of Basel, would be a welcome addition. Residents and staff alike could also benefit from the addition of some surprising retail options and improved access to the River Rhine, which would complement the relaxing atmosphere.
All of this would form an alluring site for an annual global summit on Basel and public health. It should attract global business talent to set up shop here too.
Hear more about the importance of our workspaces on the 8 May 2020 edition of Monocle 24's 'The Chiefs', in which Tyler Brûlé talks to Novartis CEO   Vas Narasimhan. Listen now at monocle.com/radio.
The result of this careful mediation is compelling. This is a campus created to both inspire and retain staff, to offer ample space for rest and relaxation, and form a real sense of flexibility within its workspaces. These, of course, are all ideals that can serve any good company's offices and are completely scalable – as demonstrated here on a site that has welcomed new office additions and building extensions almost every year. "I do think that we have tried to bring real quality of life into the campus," says Serra. But what he's less keen to admit – and we're keen to point out – is that this airy campus design is one that feels as though it were futureproofed well before the pandemic came into the equation. And it's also one that offers solutions for keeping a productive workforce on-site as remote working becomes an increasingly tricky term for businesses to deal with.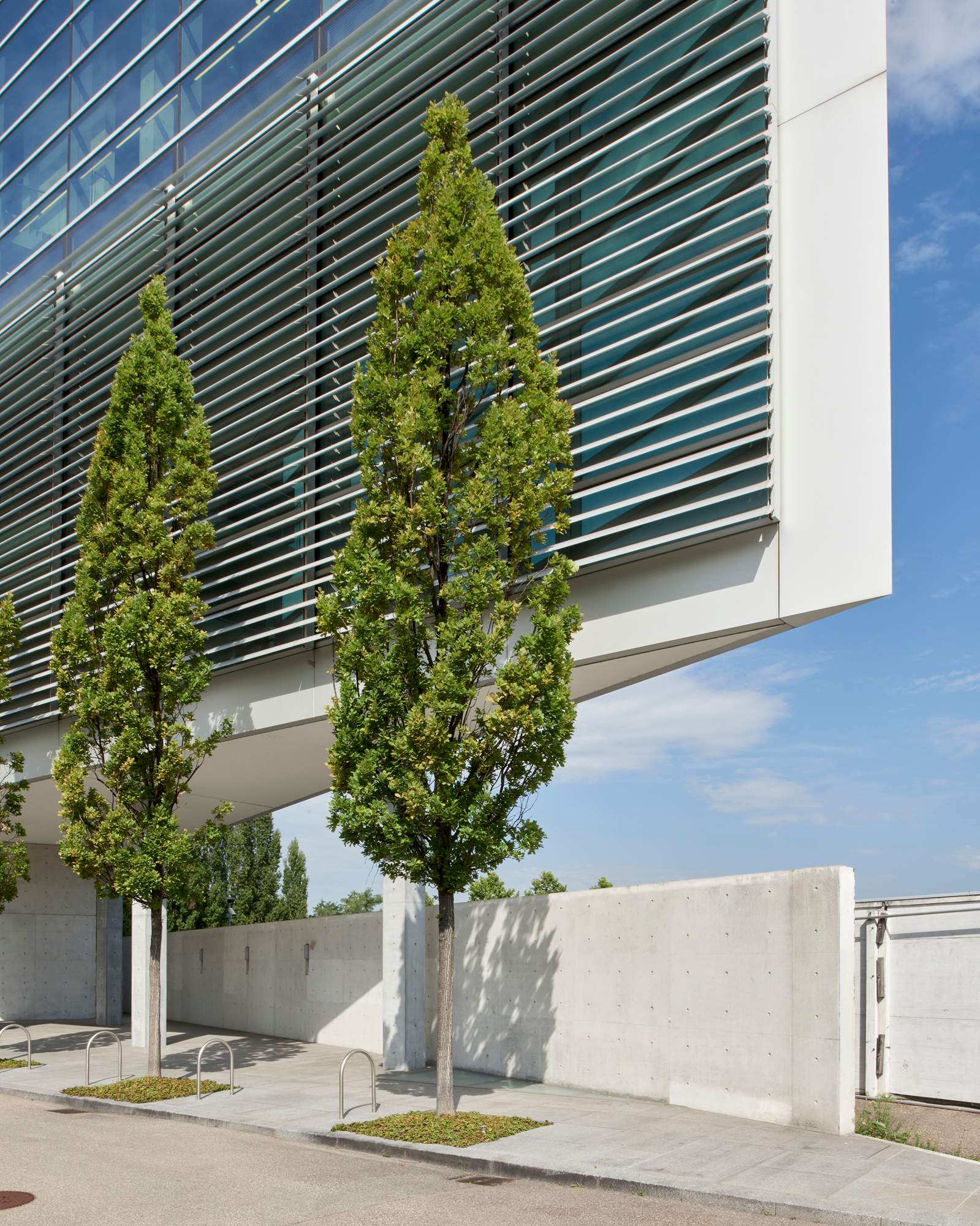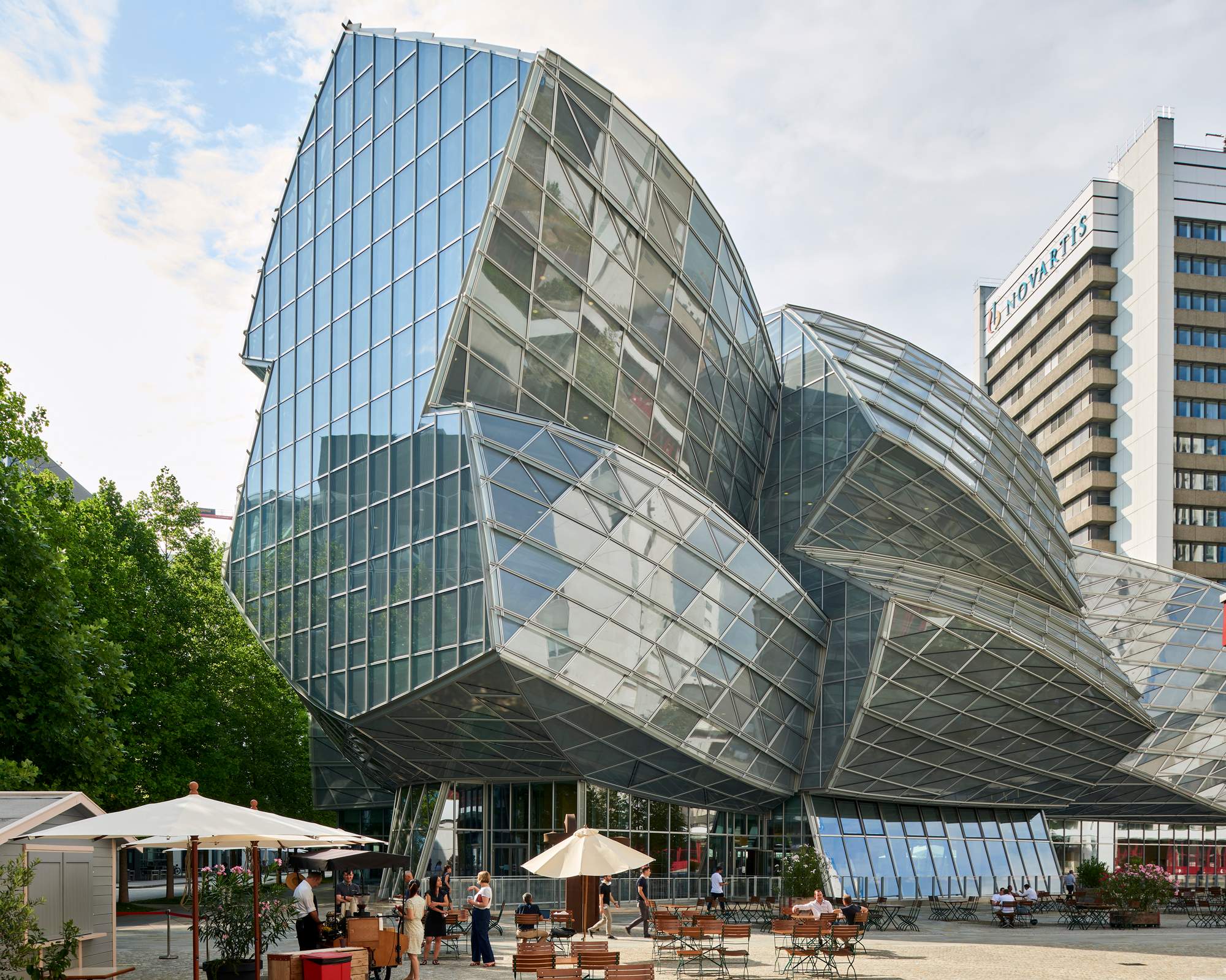 "It's dangerous to extrapolate the introverted work to home and the extroverted work to the office," says Serra. "What we have tried to achieve here is to bring in the aspect of informality at work. This is about creating moments of quiet concentration and collaboration, and more formal meetings for those working here." He says that the campus's master planning makes "disappearing" easy at Novartis, which is particularly appealing to more introverted staff members. When they want to work independently, it's simple to do so due to the swathes of public space and informal workspaces available to them; and when they need to rejoin their team, there's room to do that too.
For such a major entity, Novartis still has much to plan and prepare for in terms of the grand opening Narasimhan is proposing. Yet an entrepreneurial spirit will certainly mark the next steps after its official visitor centre is inaugurated next year – one of the first public components of the campus. In the years to come, studio space looks set to be made available for growing businesses in the pharmaceutical sector and universities making strides in science and innovation. "Creativity cannot be forced but this campus – with its landscaping, art, architecture, gastronomy – provides the basis for it," says Serra. "The next step is an interesting one. We always conceived the campus as an open place and, really, if you just took the fences down it would feel like a natural part of the city. Now we're literally opening this business and its culture up."
With such well-designed surroundings, we know where the brightest and best Swiss minds in the market for a new base will be heading.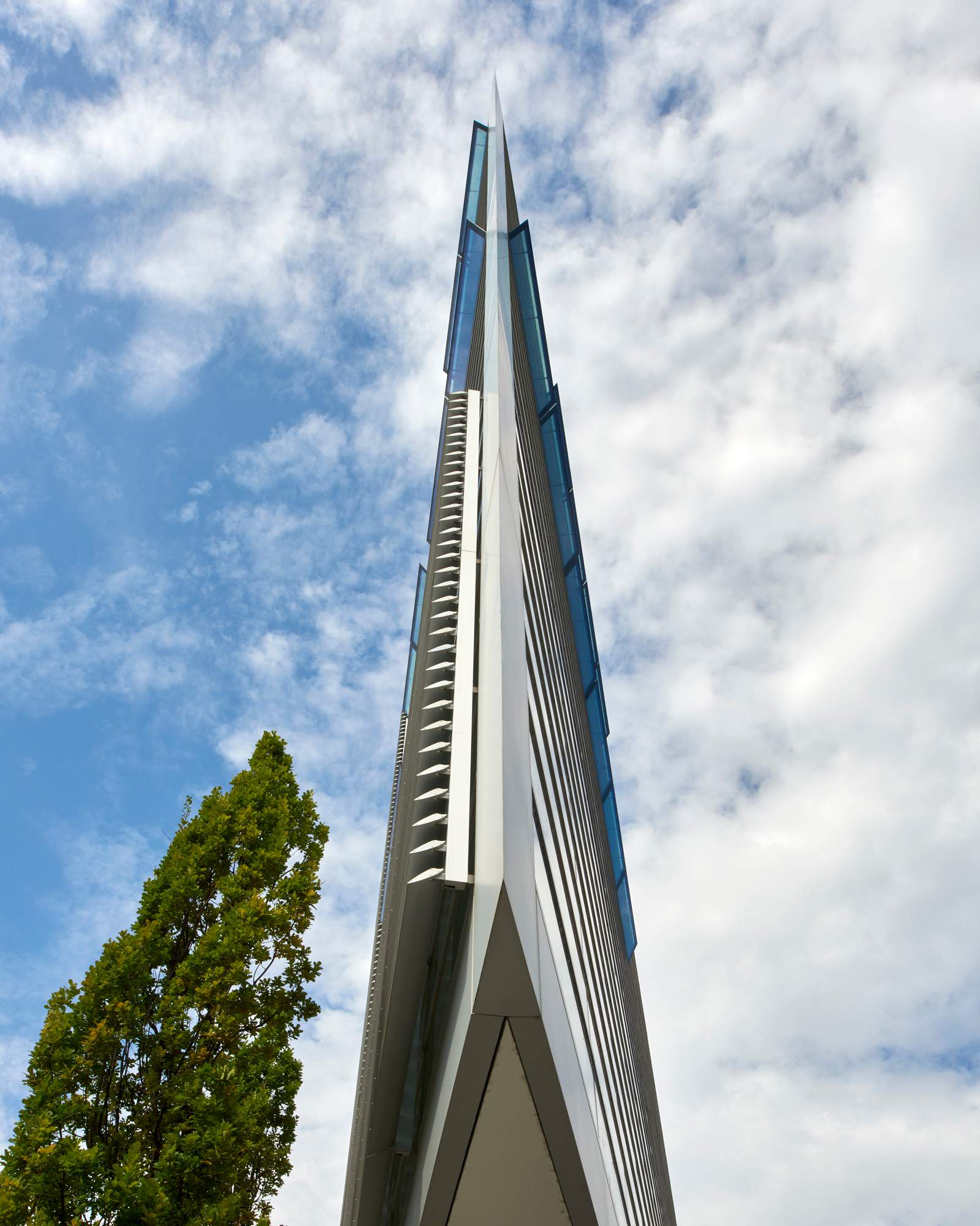 Joint effort
Several of the world's best architecture firms were commissioned to work on both office blocks and laboratory buildings on the site, as well as other ancillary services. From this group, a number are recipients of the prestigious Pritzker prize. Many of these winners, such as Japan's sanaa and Portugal's Alvaro Siza and Eduardo Souto de Moura, were commissioned by Novartis before scooping the prize.