Autumn manifesto / Global
Hidden gems
Craft and quality of the kind that only time can confer rule our round-up for the new season – a time to be expressive in the way you dress.
(industry q+a)
Claire Choisne and Hélène Poulit Duquesne
Creative director and CEO, Boucheron
Paris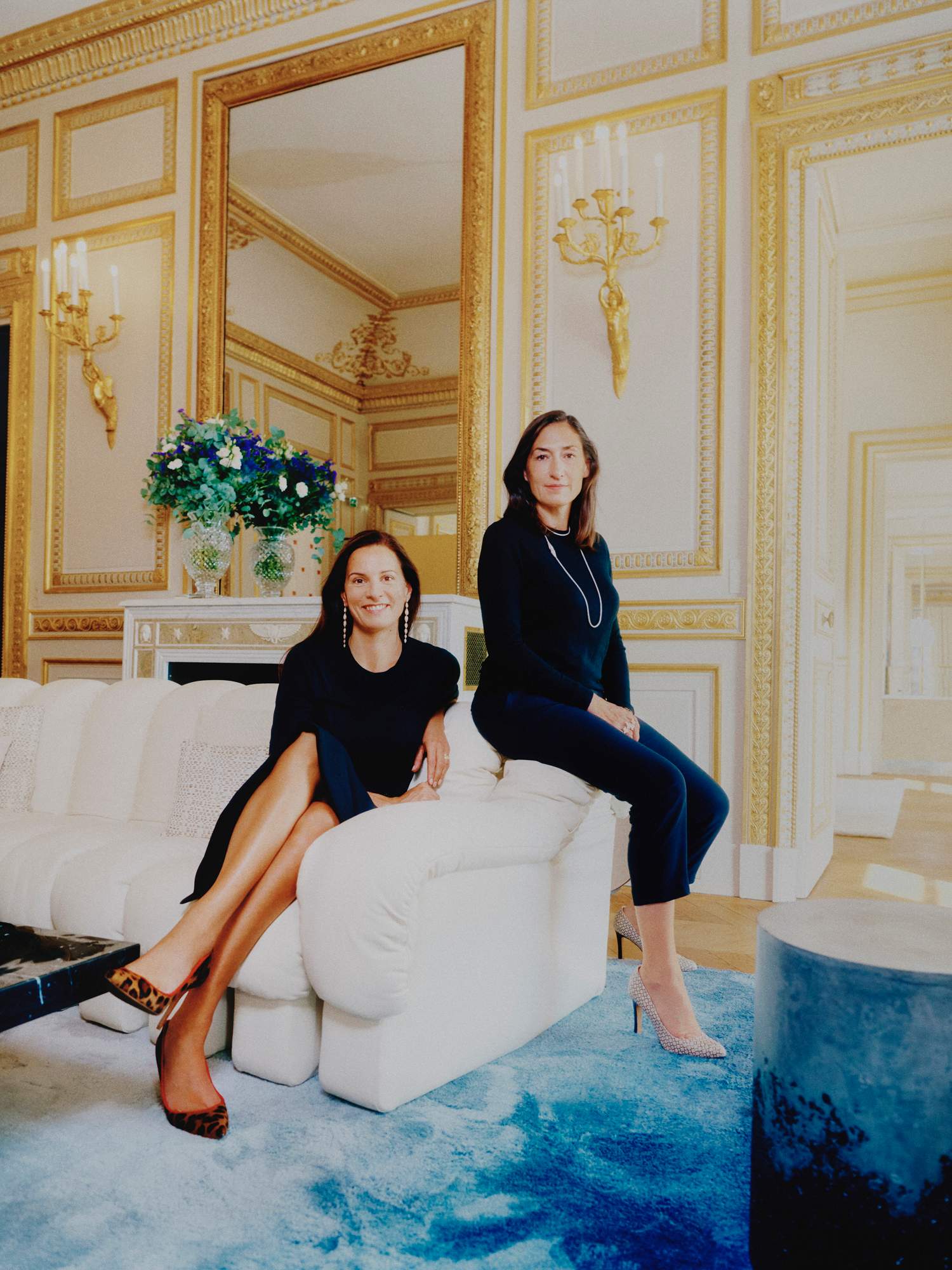 For the past five years (and for the first time in its 160-year history) French fine jewellery house Boucheron has been run by two women: creative director Claire Choisne and ceo Hélène Poulit Duquesne, formerly of Cartier. Choisne and Poulit Duquesne, both Parisians, have found success in their like-minded dynamic and a clear strategy of bringing women back to the heart of the house, which is owned by luxury group Kering.
What makes Boucheron so distinct, when compared with other French jewellery brands?
HÉLÈNE POULIT DUQUESNE:We are the most creative and innovative jewellery maison on Place Vendôme in Paris. We want to free women, to style the jewellery on them, to make it all about them, while I think the majority of the other houses here are more product-centric. Our philosophy for clients is all about generosity. That was a key part of the brief to the architect when we redesigned the shop [in 2018]: the design was about receiving the client like a friend, not intimidating them. We are an open maison; sincere. Claire and I are very natural and that is part of our story today.
When you're surrounded by such a strong sense of heritage, how do you keep moving forward?
CLAIRE CHOISNE:It's more about continuity. We are not working against the past, rather I am allowed to be as free as possible. There are no restrictions, there is no limit on the materials I can use or the techniques I can employ.
Your work must require great patience. Jewellery has a slower pace than fashion, for example.
CC: Yes, for the craftsman that's true. But for creation the rhythm can be fast. That suits me.
HPD: Jewellery does have a different pace, though, because we are working on items that need to last for eternity. Our crucial philosophy is to have a long-term perspective. It would be very difficult for me to have a collection every two weeks and to make something that doesn't last; you never throw jewellery away.
The industry is no doubt facing challenges right now but do you see any positives coming out of the current business climate in terms of the way in which you work?
HPD: It has changed a lot of things for us that will be good for the future. We have really proved that we could be very agile because we are small and very connected. I was so proud of the team.
boucheron.com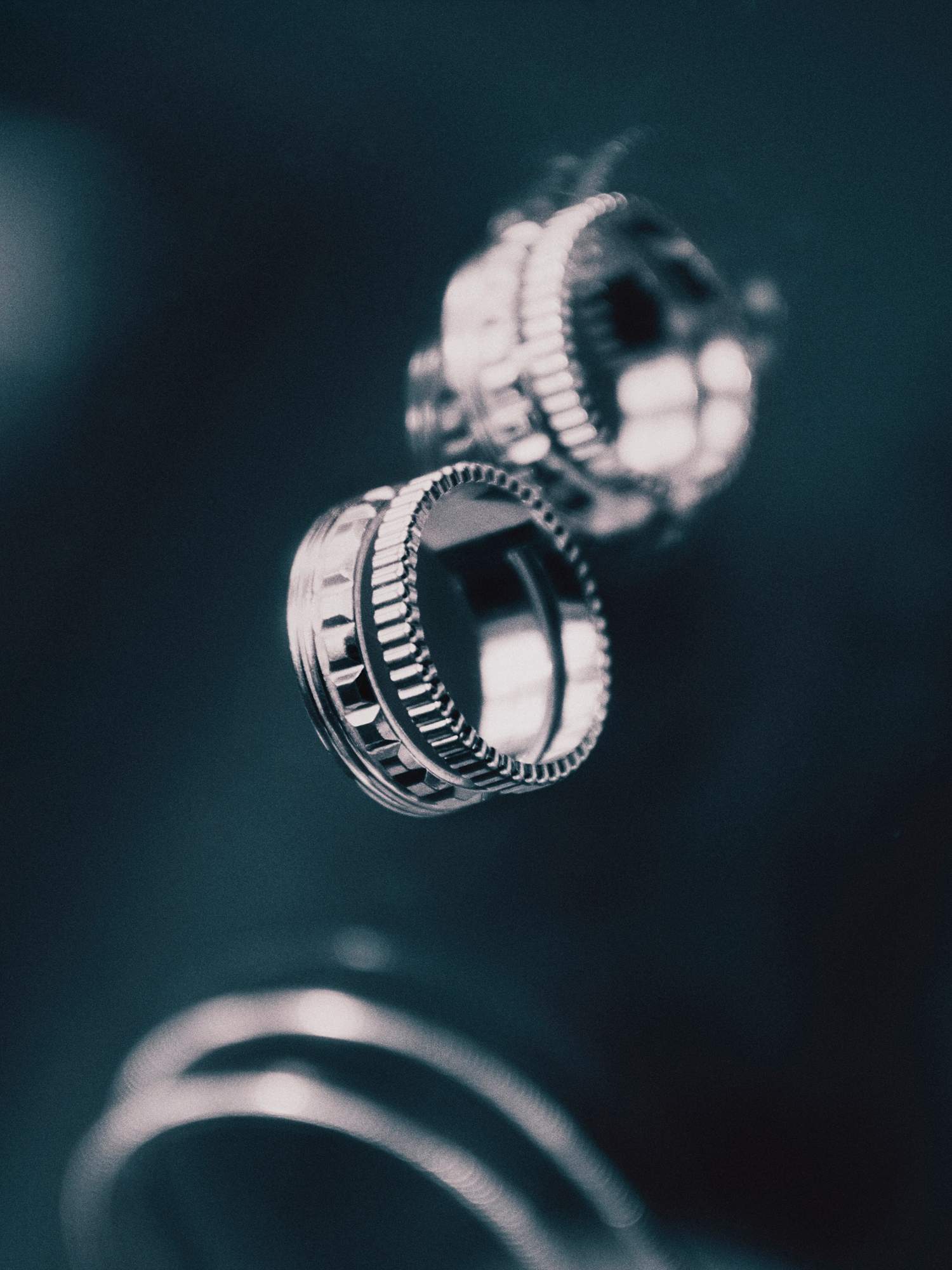 ---
(brand watch)
Eleven Eleven
India
This unisex brand by New York-based Mia Morikawa and Shani Himanshu (pictured), who lives in Delhi, is a celebration of Indian craftsmanship. They work with weavers and dyers across the country, favouring traditional techniques, such as chindi patchwork, bandhani tie-dye and kantha, which gives a quilting effect. The soft fabrics and easy cuts are comfortable enough for home and possess a crafty uniqueness. "Our work is a form of resistance," says Morikawa. "It reflects slow living. We found an alternative to fast fashion in the humble handloom." 
11-11.us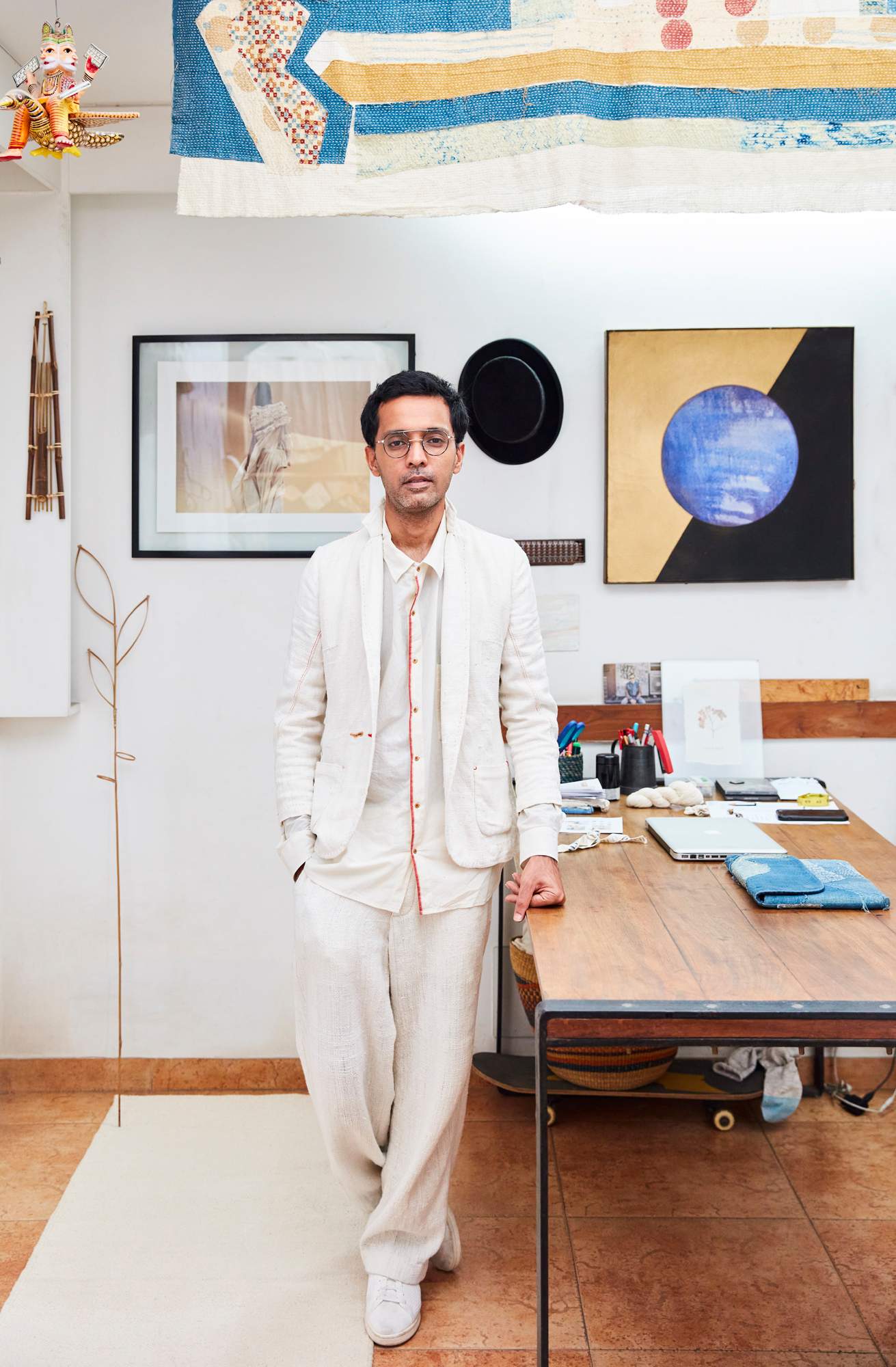 ---
Esteemed British bootmaker John Lobb has called Northampton home since 1994. With a cobbling industry that dates back to the 15th century, the town's shoemaking heritage is one that the Hermès-owned brand now harnesses to produce fine, handcrafted men's and women's boots, brogues and oxfords.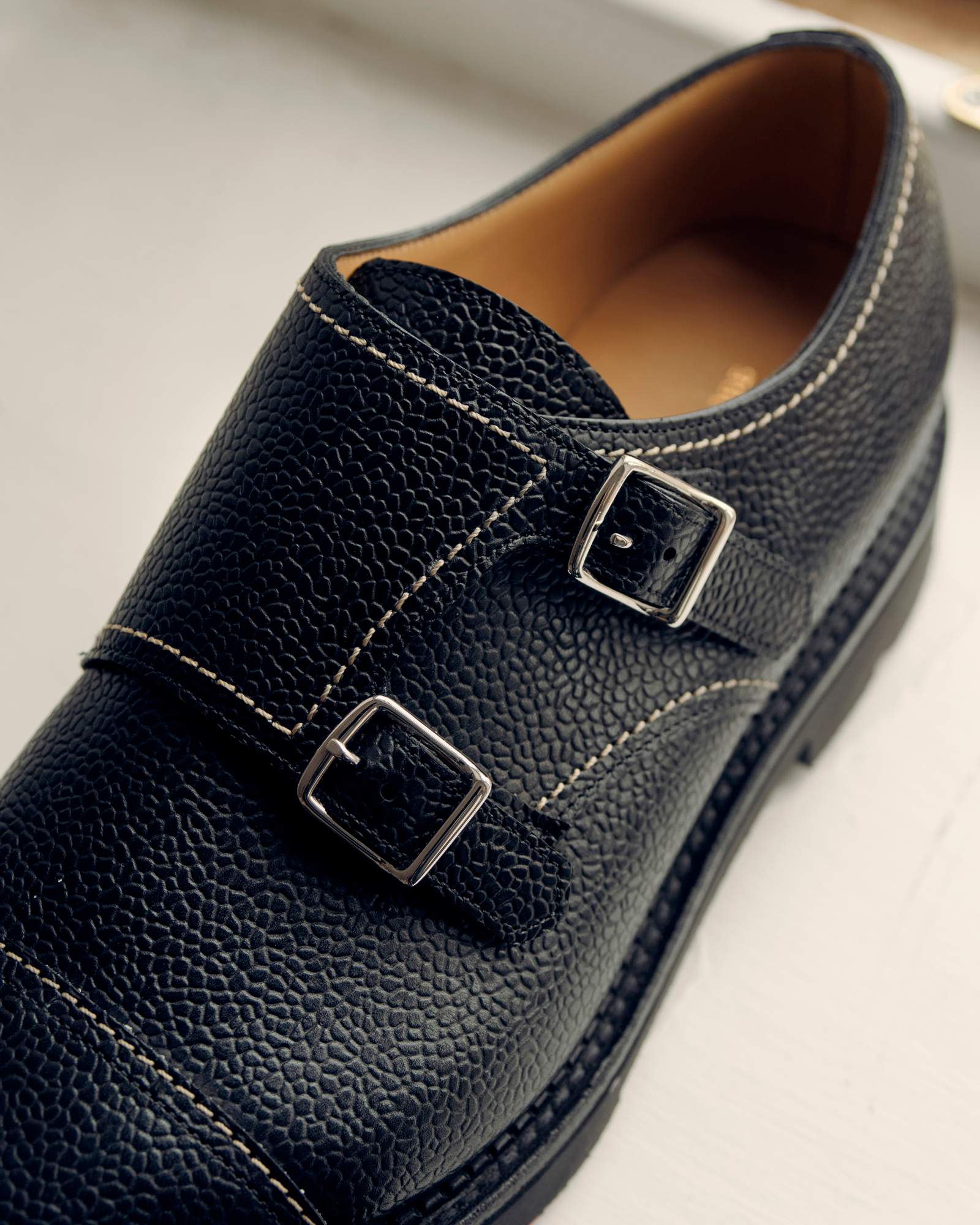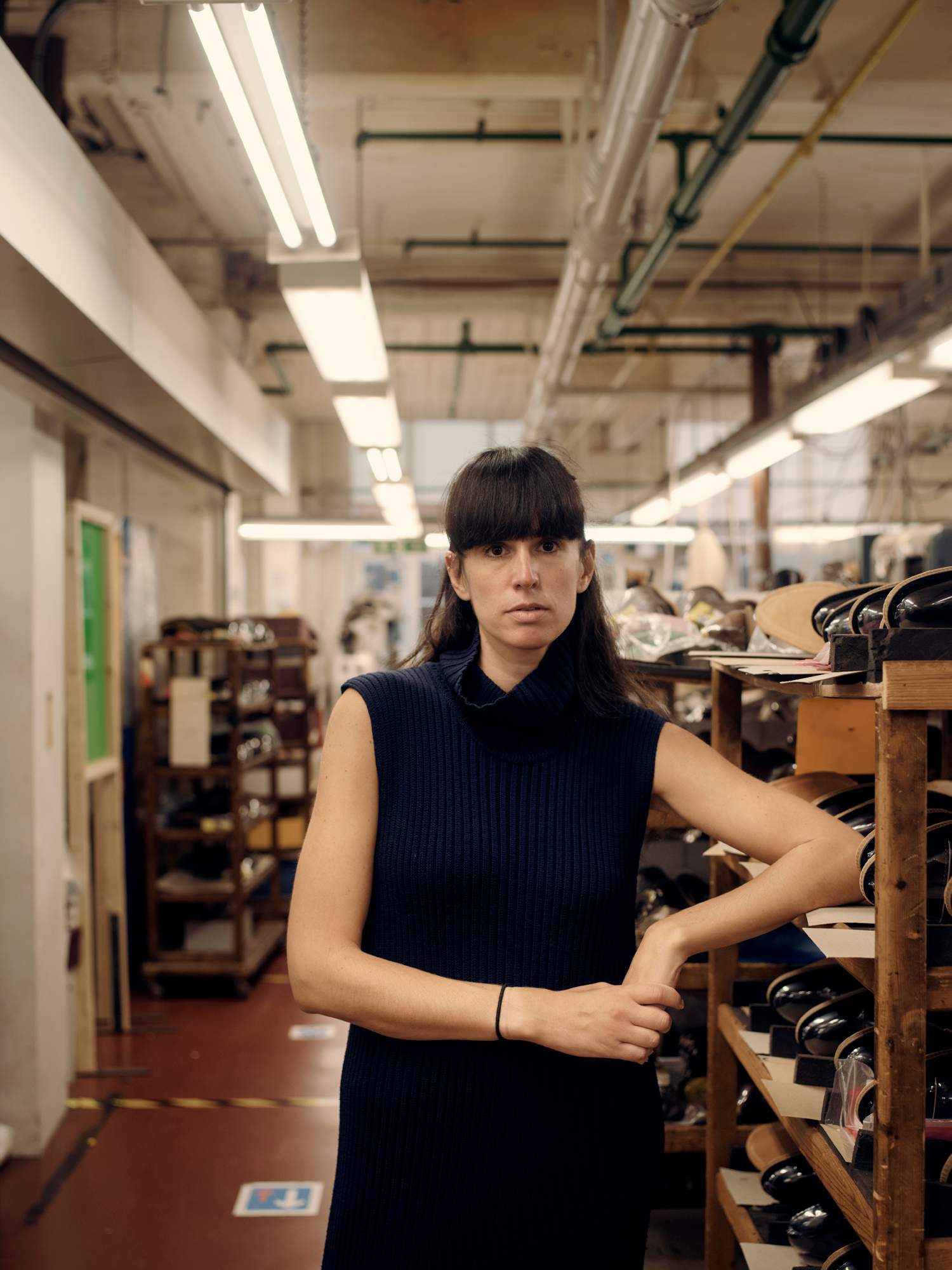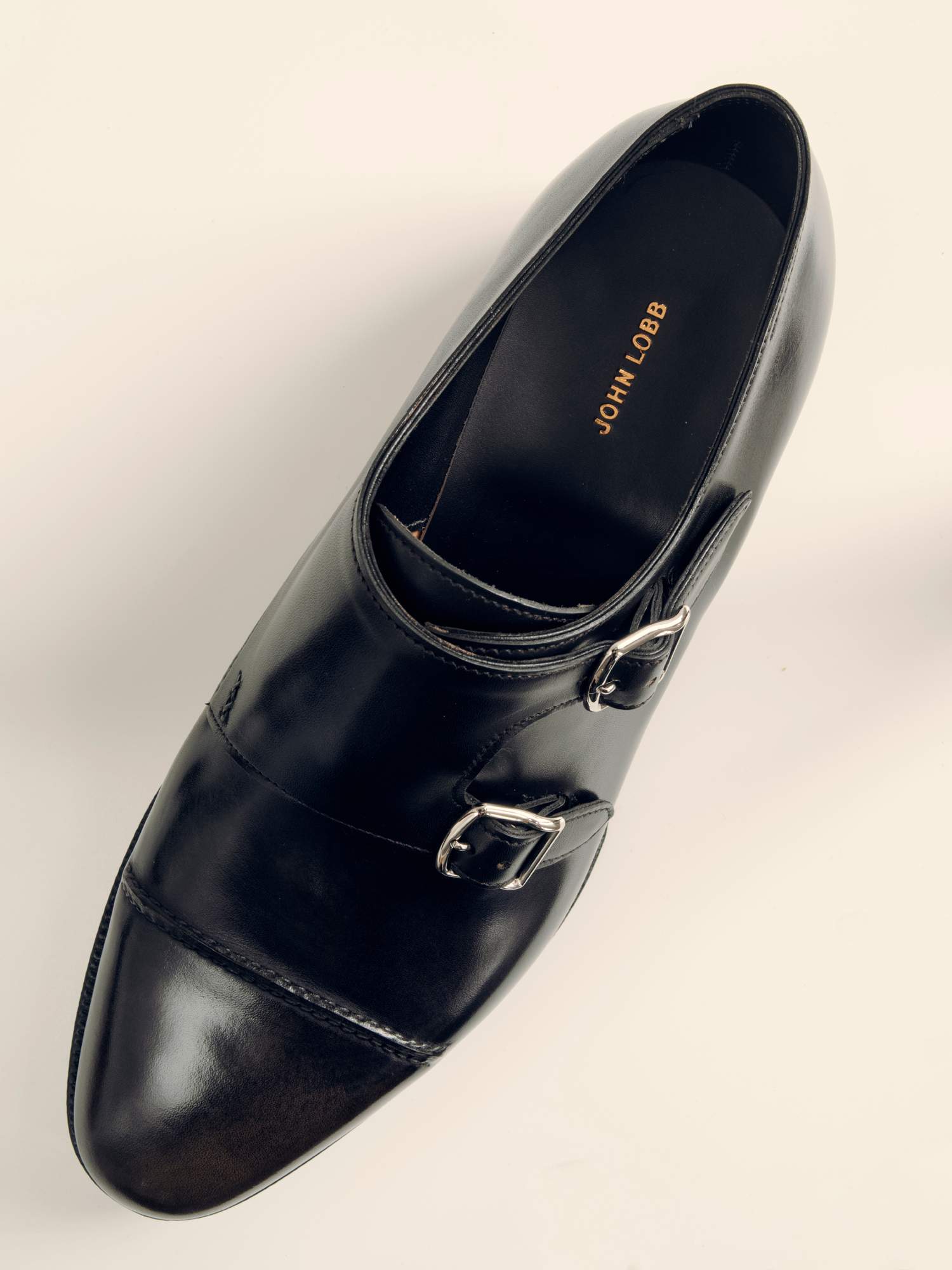 Situated in a former Victorian grain store on a pretty residential street, John Lobb's Northampton operation is built around a team of 100 artisans who handcraft 550 pairs of shoes a week. It's a small number but no part of the 250-step process is automated. "When you have somebody doing the job, working by eye on a machine, the product looks cared-for rather than produced," says factory manager Lee Wood.
It's an approach that artistic director Paula Gerbase (pictured) embraced on joining John Lobb in 2014. "You have generations of families working in this building and not involving them in the creative process would have been mad," she says. For evidence of the traditionally crafted shoes still pushing design boundaries, look to this year's 75th anniversary reissue of the William double buckle (pictured, top left).
johnlobb.com
---
"I wanted to work on a cycle that's away from the traditional fashion calendar," says Tetsuaki Miyamoto (pictured) the director of newly launched Tokyo brand Jacket. He adds that his slower, more thoughtful approach to business is a "win-win way for everyone who gets involved" in the growing company. Having worked in the industry for more than a decade – mostly at respected Japanese brand United Arrows – Miyamoto would have good reason to feel fatigued by the relentless seasonal churn but his eye for good design is still sharp.
"Blending is a big concept for me – not only in fashion but also for life," he says. When we meet he is effortlessly – and fittingly – dressed in his brand's first jacket, matched with a vintage Charvet shirt, Armani tie and Nike sports cap. This particular jacket – which comes in four colours – received an overwhelming number of pre-orders when it was recently showcased at the United Arrows Harajuku flagship shop. "I drew from the English smoking jacket, which led to the tuxedo," he says. "So there is a hint of formality there, without being too uptight. I saw that there was a demand for this versatile style."
---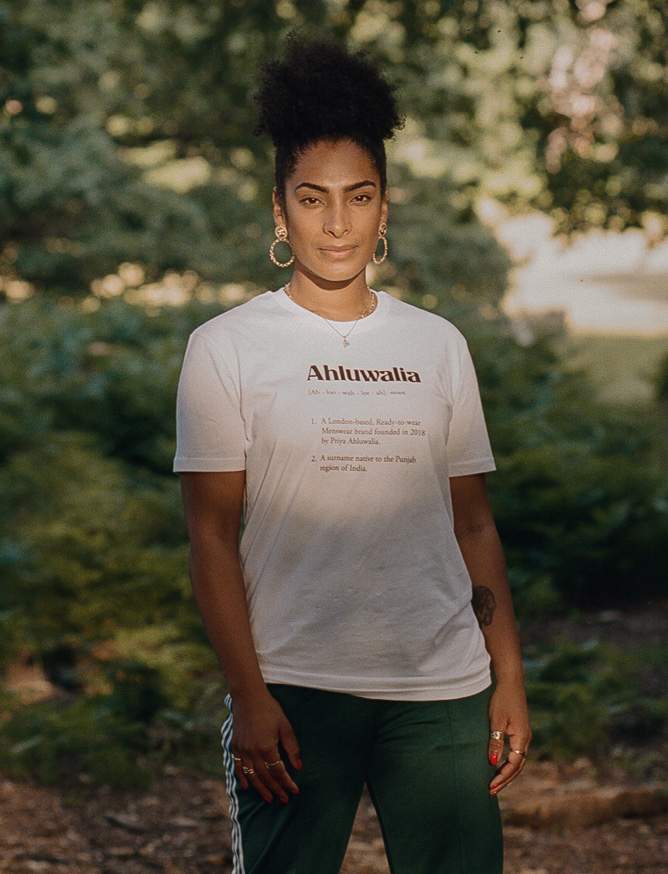 (industry q+a)
Priya Ahluwalia
Designer, Ahluwalia
London
Menswear designer Priya Ahluwalia (pictured)  is half-Indian, half-Nigerian and wholly London. She combines recycled materials and 1990s references in bold, wearable clothes as vibrant as her hometown. 
Why do you mainly use deadstock?
I decided not to put new things into the world unnecessarily. Also, it makes for interesting design; I source with an open mind and find stuff I wouldn't have thought to use otherwise. Sustainable clothing can have ugly affiliations because it reminds people of something like hemp satchels. I want to show we can do this in a way that's fun, graphic and modern.
Does using deadstock mean every piece is in some way unique?
A lot are, especially the patchwork styles. Even if a garment's all blue, every piece will have the same colour and weight of fabric but there will be fabrics and details that are different. You might get a zip in one panel where you'd get signage in another.
What's your approach to cut and fit?
It's really important for me. I'm pushing some boundaries in terms of what men are wearing – my clothes are quite bright, there's a lot of patchwork – and in order for that not to be scary, the fit has to be well done.
ahluwaliastudio.com
---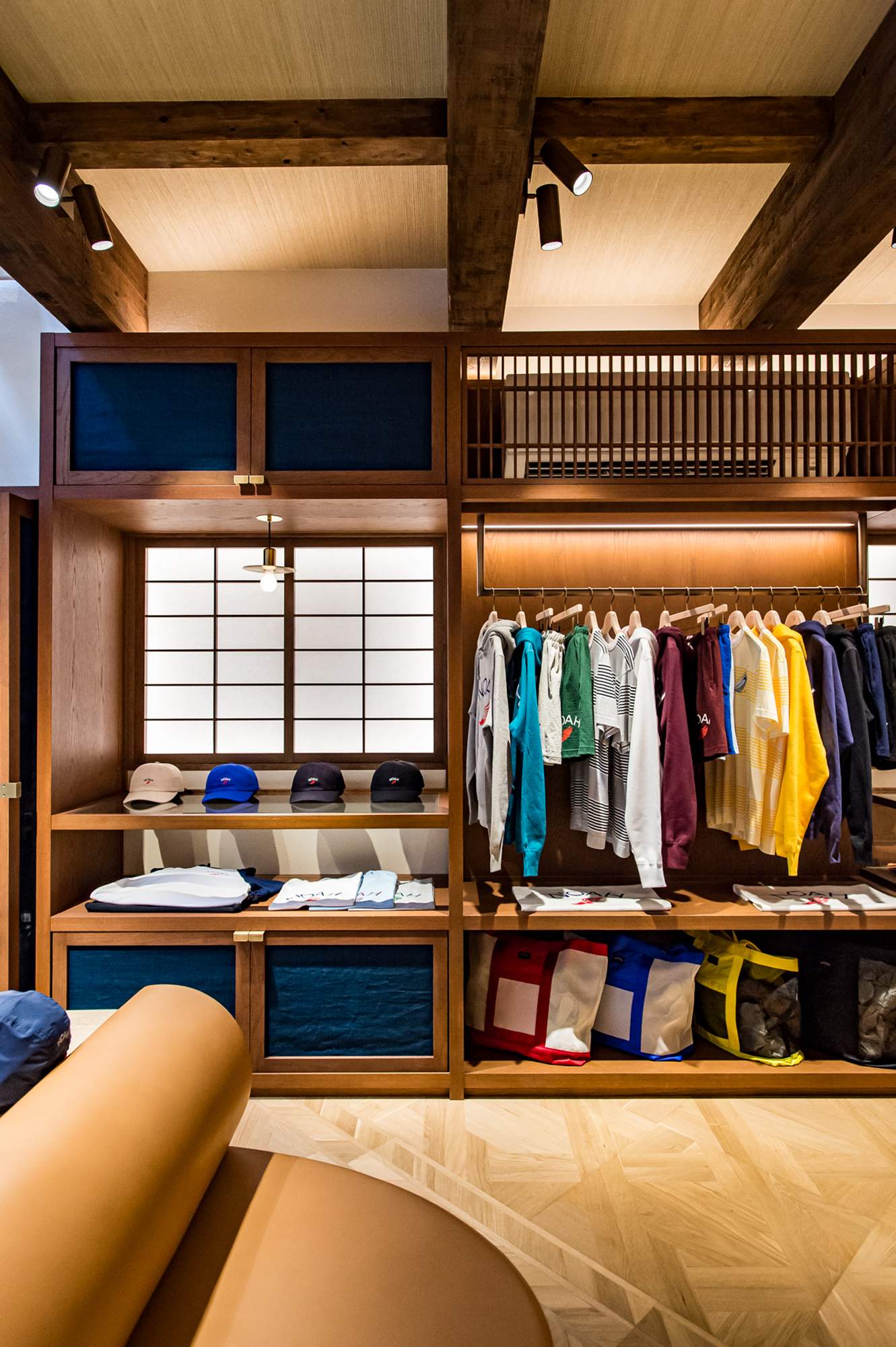 When expanding the product categories of a menswear brand, it would seem logical to delve into accessories, homeware or perhaps publishing. But Brendon Babanzien and Estelle Bailey-Babanzien, the husband-and-wife team behind New York label Noah, have settled on… noodles. The duo has recently opened a shop in Osaka (Noah's fifth outpost globally). They wanted a site that felt uniquely tied to the city; they found it in a two-storey tiled building in the fashionable Minami-Horie neighbourhood, which for the past 100 years had housed a soba restaurant. "When we open new places it's important for us to integrate into the local community and make each place special for that location," says Bailey-Babanzien. "I was so inspired by the building itself and took many design cues from that. From the start it was also really important to me that we continued to serve noodles." As well as offering gourmet soup noodles from a historic Japanese maker, which can be slurped in the second-floor café space, the shop is filled with the brand's vibrant, preppy-meets-streetwear designs spanning tracksuits, checked bomber jackets and double-breasted linen blazers. There's also a new sunglasses collaboration with the French specialist Vuarnet and an exclusive T-shirt to commemorate the shop's opening, featuring a kibori kuma (a wooden carving of a bear eating a salmon). 
noahny.com
---
(brand watch)
Veja
Bordeaux
In fashion circles, French sustainable sneaker brand Veja is becoming as recognisable as Adidas or Nike. Its products are made in Brazil from organic cotton and wild rubber but buyers are equally attracted to them for their clean aesthetics and quality construction.
For Sébastien Kopp and François-Ghislain Morillion, who founded Veja in 2005, this is just the beginning. "Being a green or ecological brand was never enough," says Kopp. They have recently opened a new shop in Bordeaux. Here, besides buying Veja sneakers, customers bring old shoes (Veja or otherwise) to be cleaned and repaired or collected for recycling. "They bring their shoes in and it creates a conversation," says Kopp.
The new shop is in the unique Darwin development, which is home to 200 companies, an urban farm and a skatepark in former military barracks. The whole site uses 100 per cent renewable energy. "We didn't choose Bordeaux; we chose Darwin," says Kopp. "We wanted something different to the other Veja shops, with more vision and energy." 
veja-store.com
---
(brand watch)
Métier London
London
"We're luxury problem solvers," says Melissa Morris, founder of the London-based leather label Métier. She's holding a zip-around backpack in squashy black leather, with clip-off straps that transform it into a tote-style briefcase; inside, there's a removable pouch with pockets for phones, glasses and passports, and sleeves to store a water bottle. "We created this one for guys that take the red-eye and go straight from the airport to the office," says the entrepreneurial designer. "It's a portable filing cabinet. Bags are usually cavernous pits."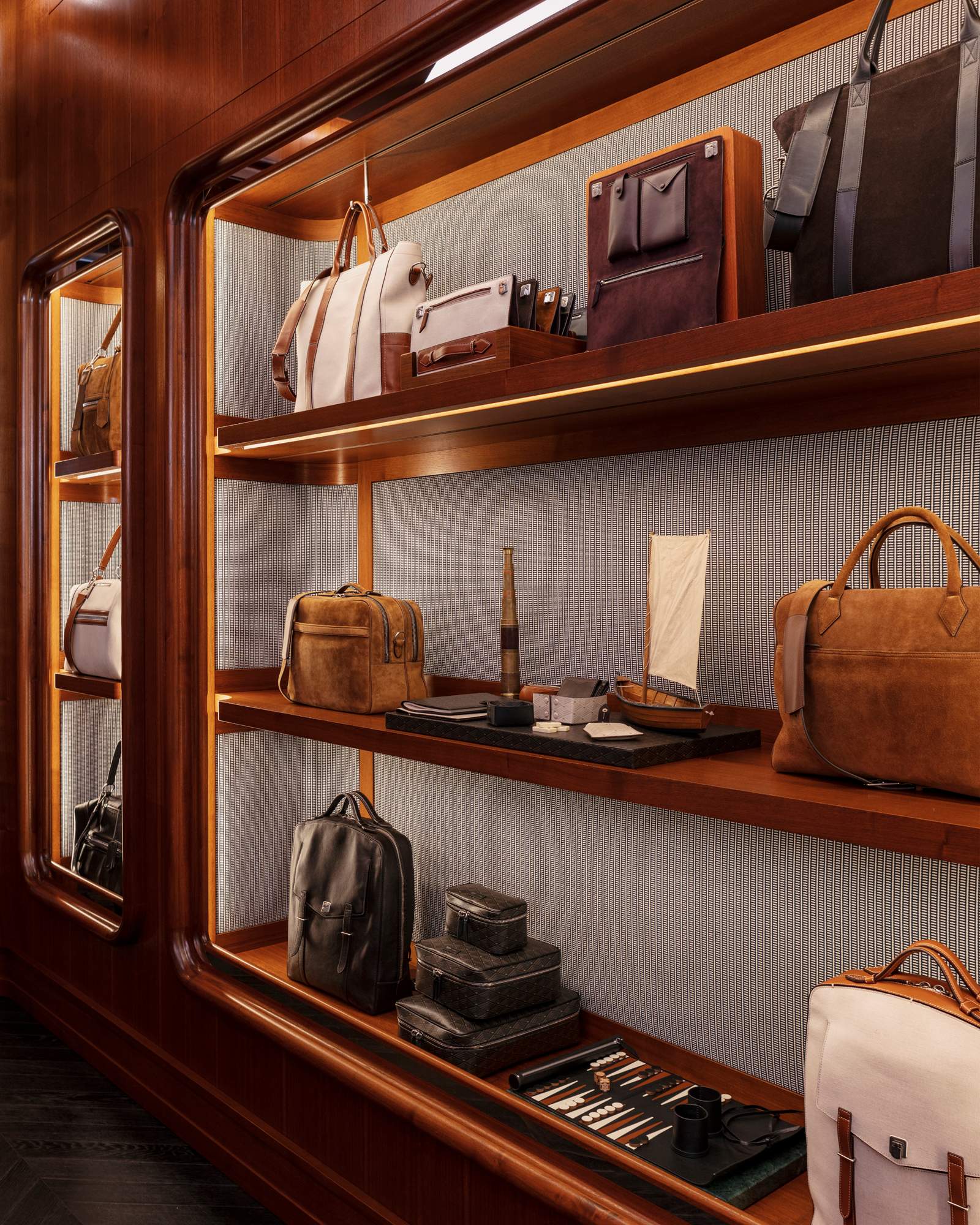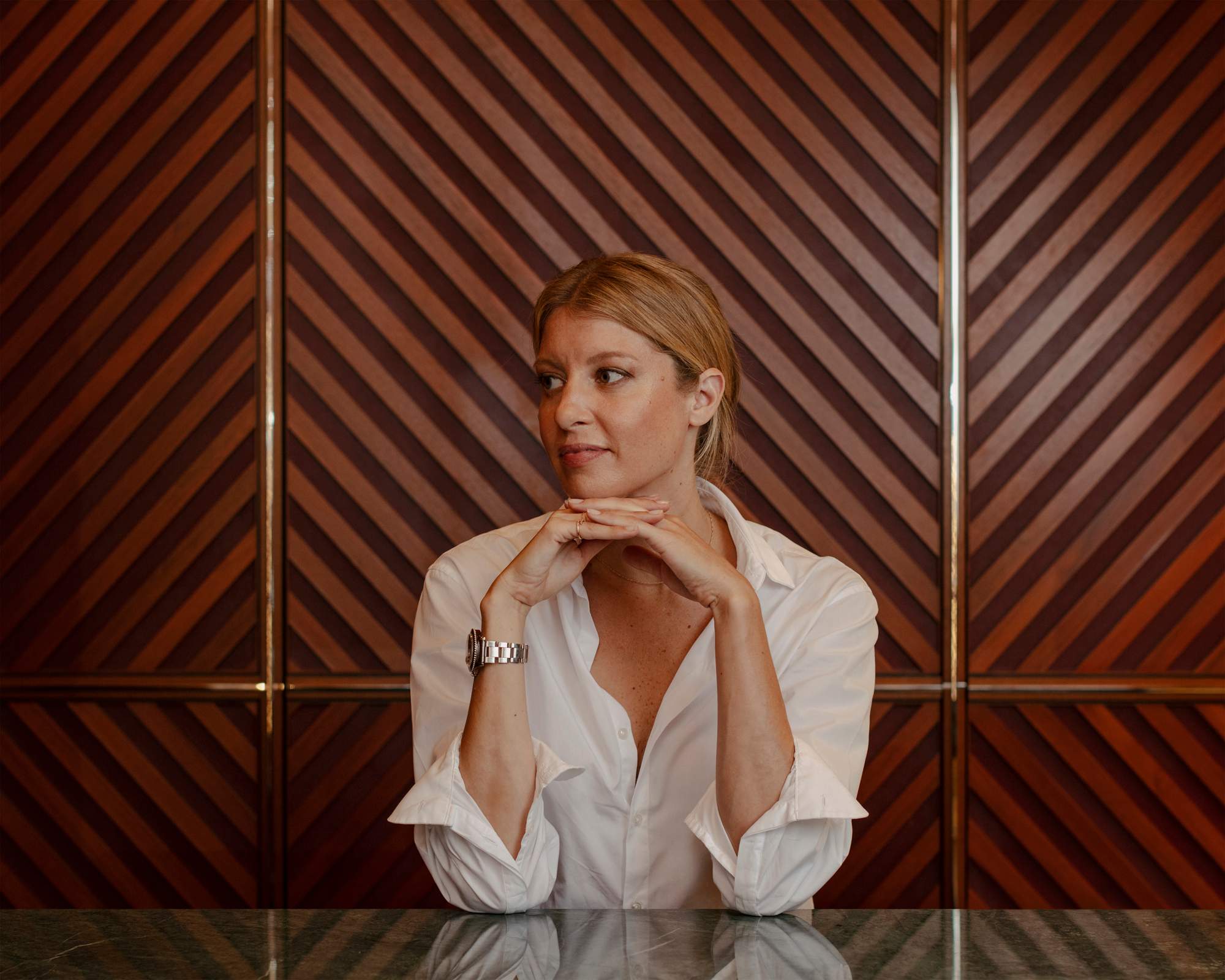 Morris (pictured) started Métier in 2017 after becoming disillusioned with the pace of the industry. Her bags – all handcrafted in Italy and weather-tested to withstand 20 years of use – are designed to fill a specific day-to-night travel need. "It's about making lives easier and saving our clients' time," she says. Her Mayfair shop is a place to slow down; in the small, timber-lined space, which mimics a mid-century ship, a bar serves coffee, cocktails and wine. The naval inspiration is a metaphor both for on-the-go travellers and for how Morris approaches design. "You have to be clever with limited space," she says. "Every detail really counts."
metierlondon.com
---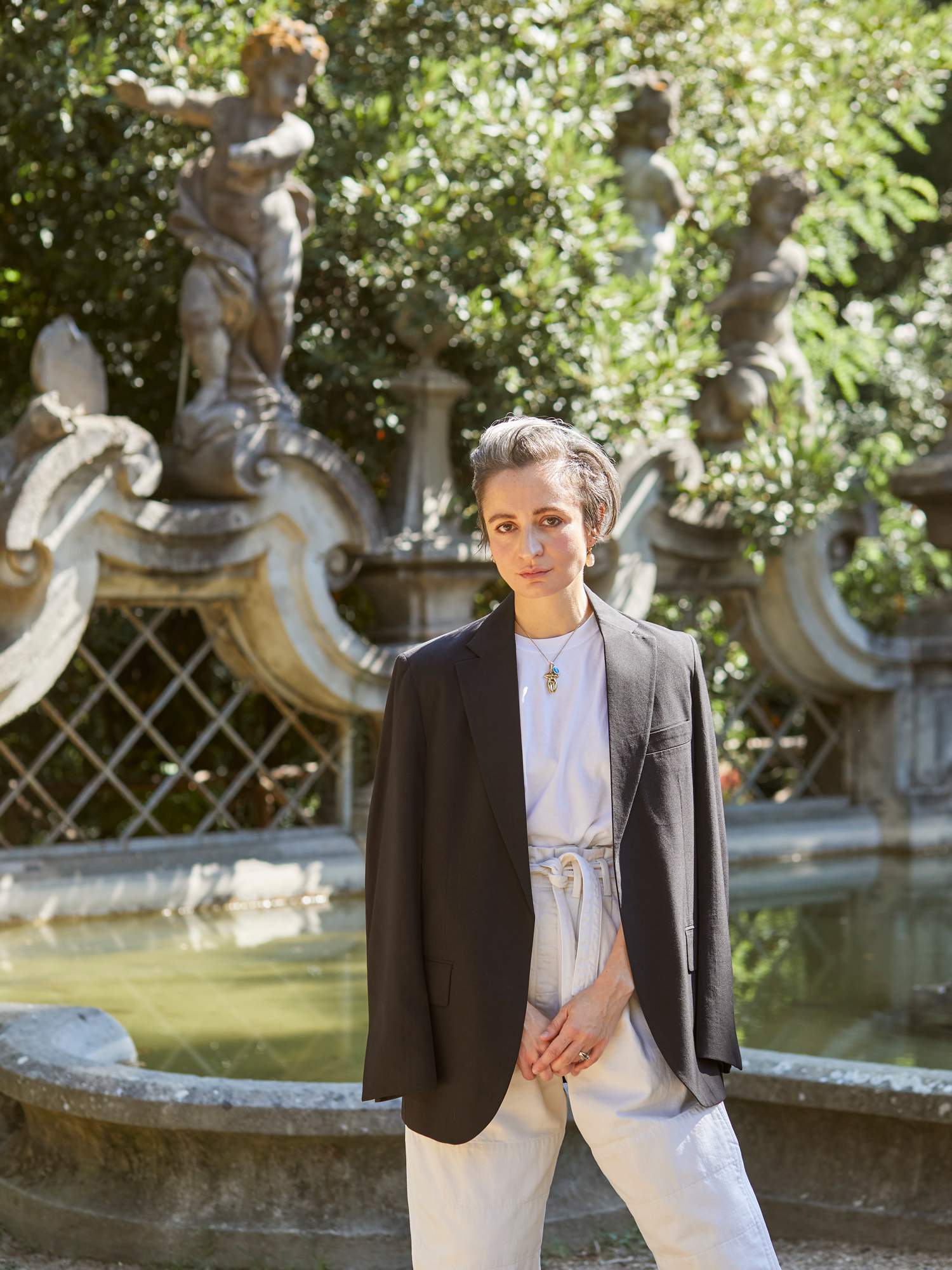 (industry q+a)
Veronica Leoni
Designer, Moncler
Italy
Veronica Leoni spent more than 10 years between Milan and Paris before Moncler ceo Remo Ruffini asked her to join in building his brand's Genius capsule collections. 
Your mentors include Jil Sander and Celine's Phoebe Philo. How has that shaped your work?
I first met Jil at 07.00 on a hot Milanese summer's day. She was looking for knitwear designers and, despite my lack of experience, I was offered a contract straight away. It turned into a full-on creative and artistic experience. Jil is incredibly knowledgeable and taught me to see beyond ready-to-wear and to understand products that prioritise quality over quantity.
You are back in Rome to work with Moncler. What's in store for us?
When I met Remo Ruffini, he outlined his vision for Genius, having me and 11 other designers work on seasonal collections. Mine is called 1952 and had me work exclusively with puffer jackets. I found myself studying how to reinterpret the jacket as a contemporary everyday item: I wanted it to become an integral part of any woman's closet as easily as a beige coat or any other classically feminine item.
---
(brand watch)
Au Départ
Paris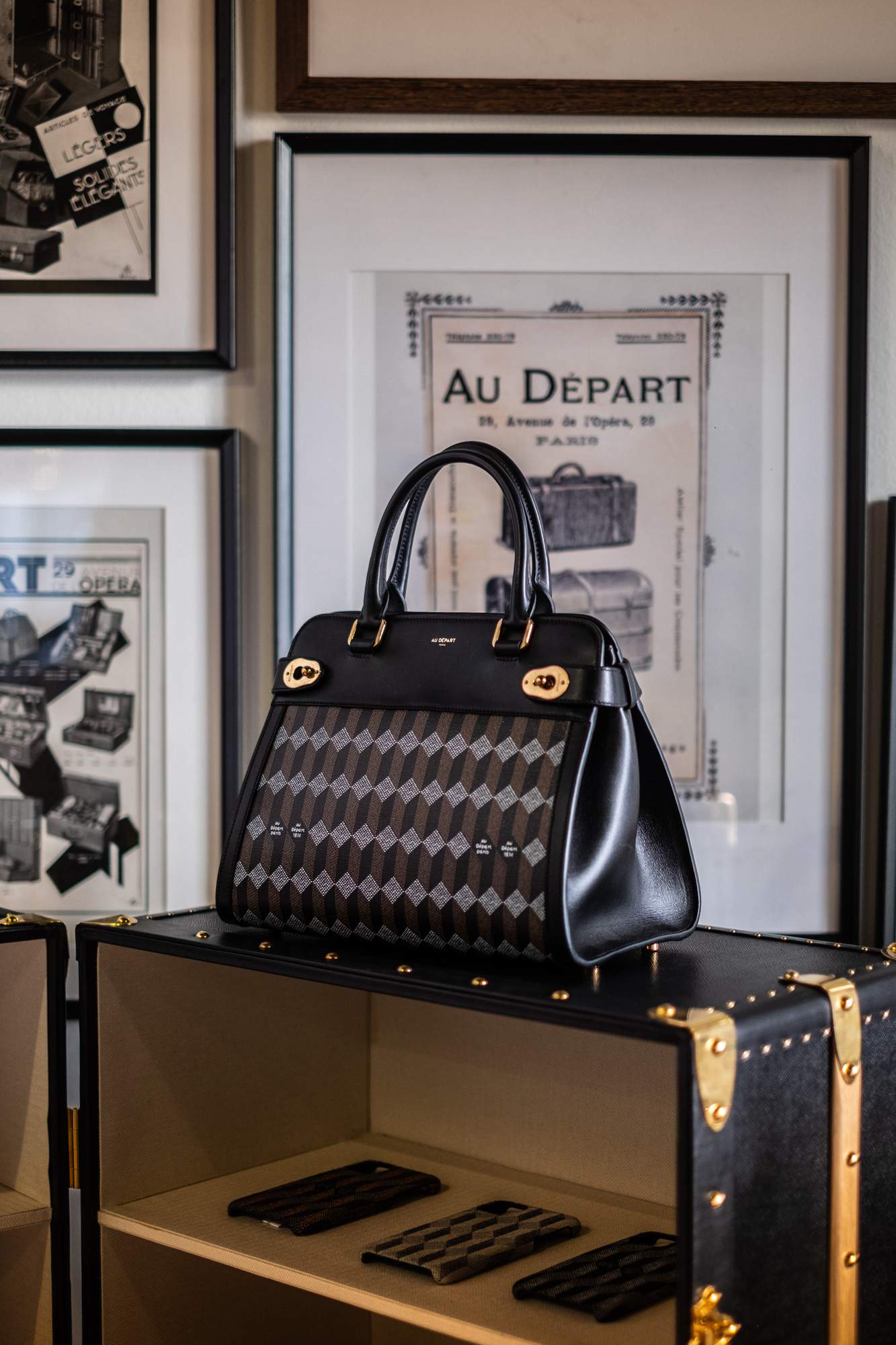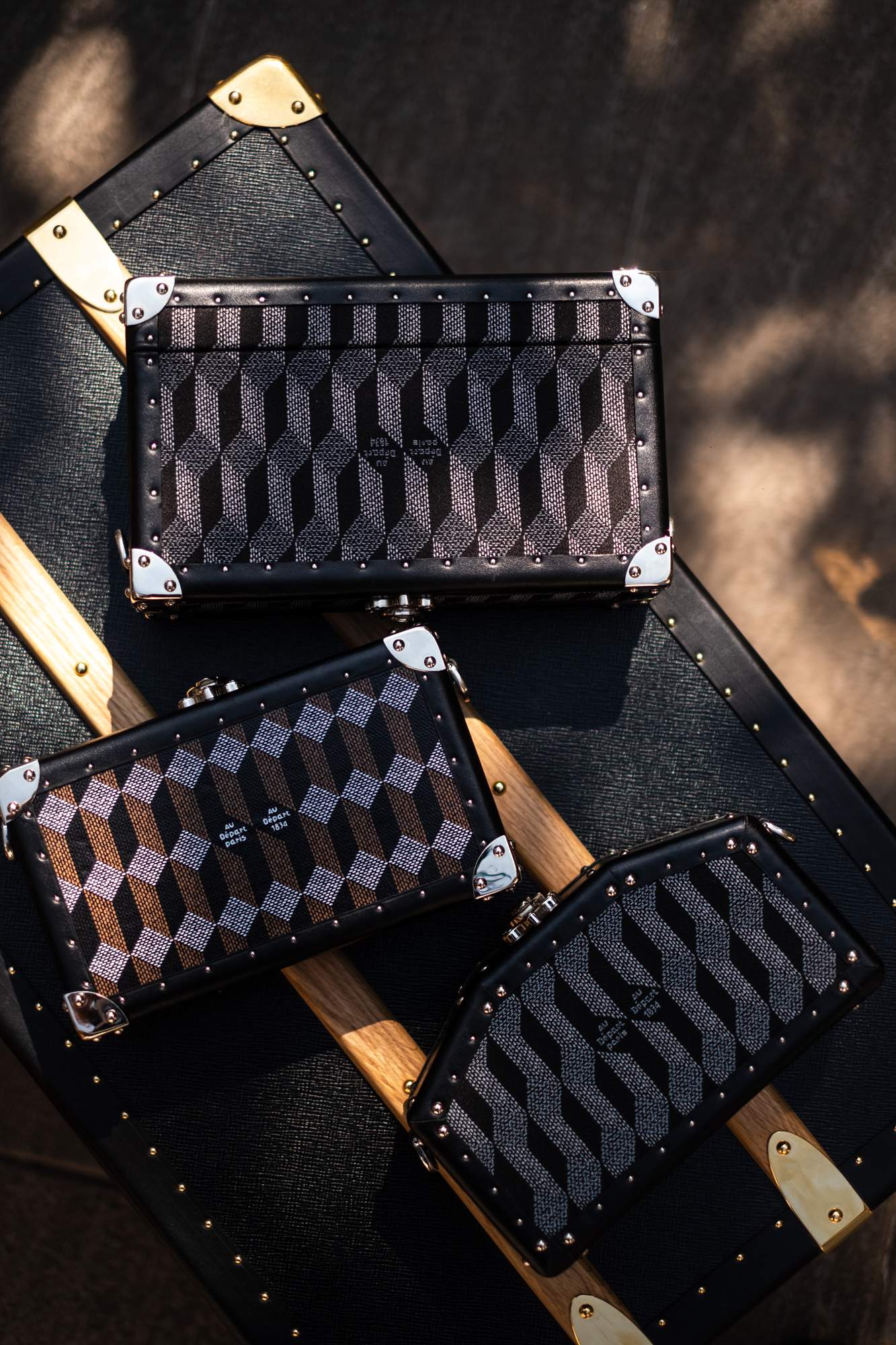 Au Départ ("at the departure" in English) was founded in 1834 but reinvigorated at Milan Design Week in 2019 through an installation by interiors studio Dimore. The highlighting of vintage trunks in a contemporary environment was a metaphor for a brand reborn. While Au Départ was always respected for its elegant travel goods it has extended its range into accessories and leather goods. While chairman and ceo Gianfranco Maccarrone (ex Dsquared2) leads the brand into these new categories, its geometric monogrammed canvas launched in the 1920s remains an Au Départ hallmark.
audepart.com
---
(brand watch)
Claudia Bertini
Zürich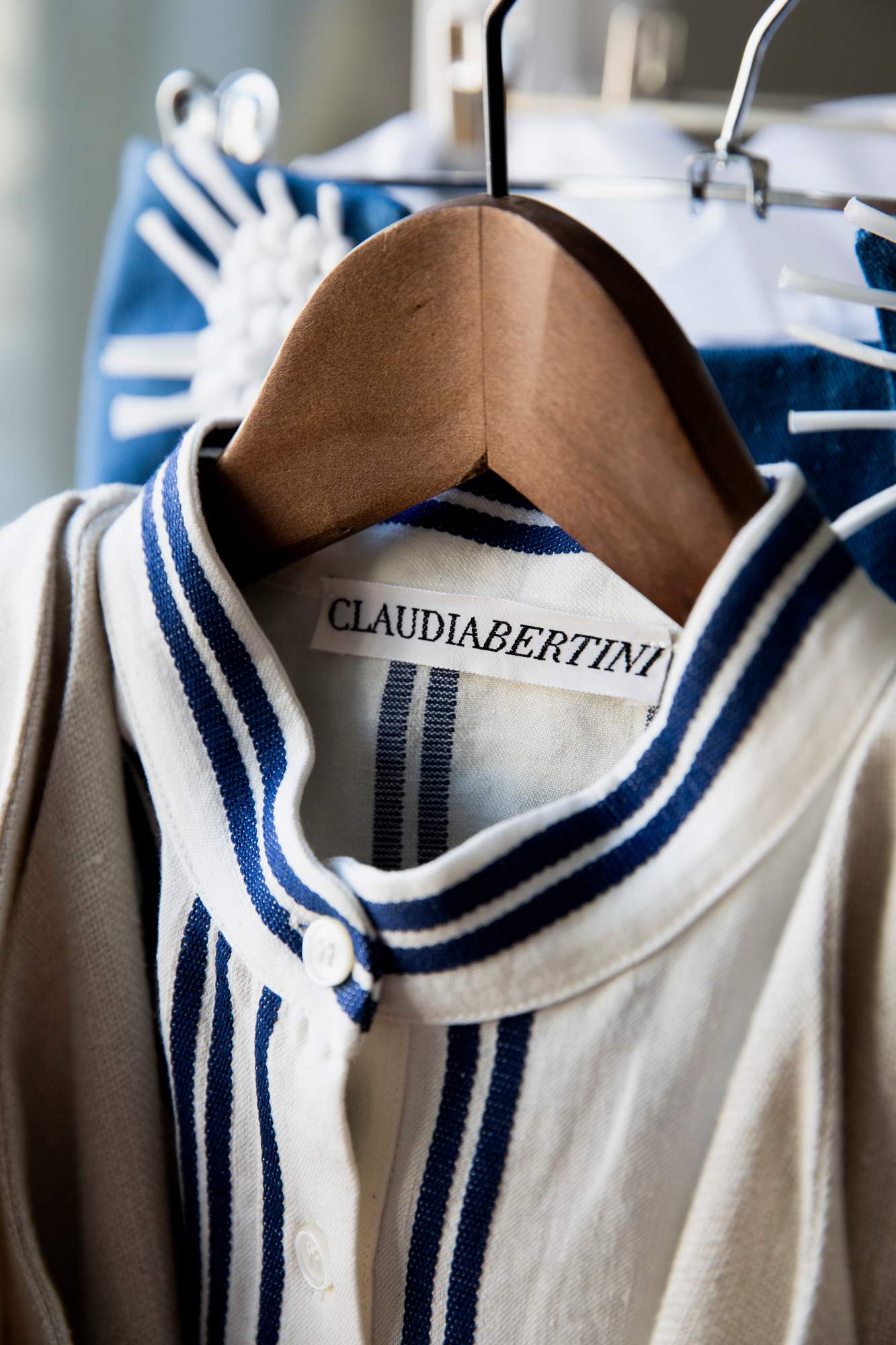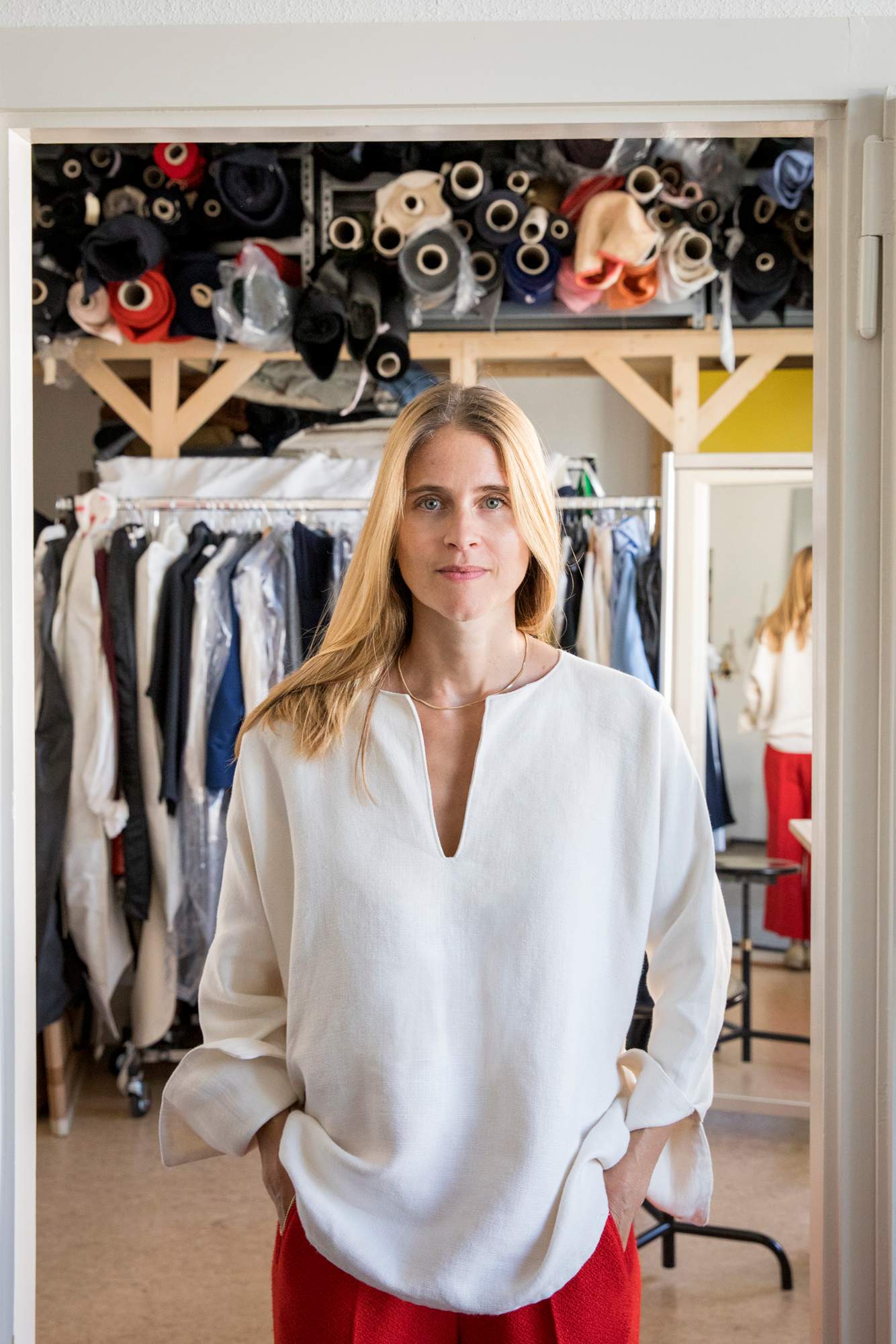 Zürich-based designer Claudia Bertini (pictured) is finding a growing audience for her womenswear brand among well-heeled Mitteleuropean women. She adds to her product range every season, which is attracting a loyal customer base. "The concept is to keep the pieces in the collection," Bertini explains. "It's one big thing that's growing." While Swiss attention-to-detail marks all of the garments, it's in Tuscany (where Bertini's grandparents are from) that Bertini's textiles are sourced and made in the most considered manner. 
claudiabertini.com
---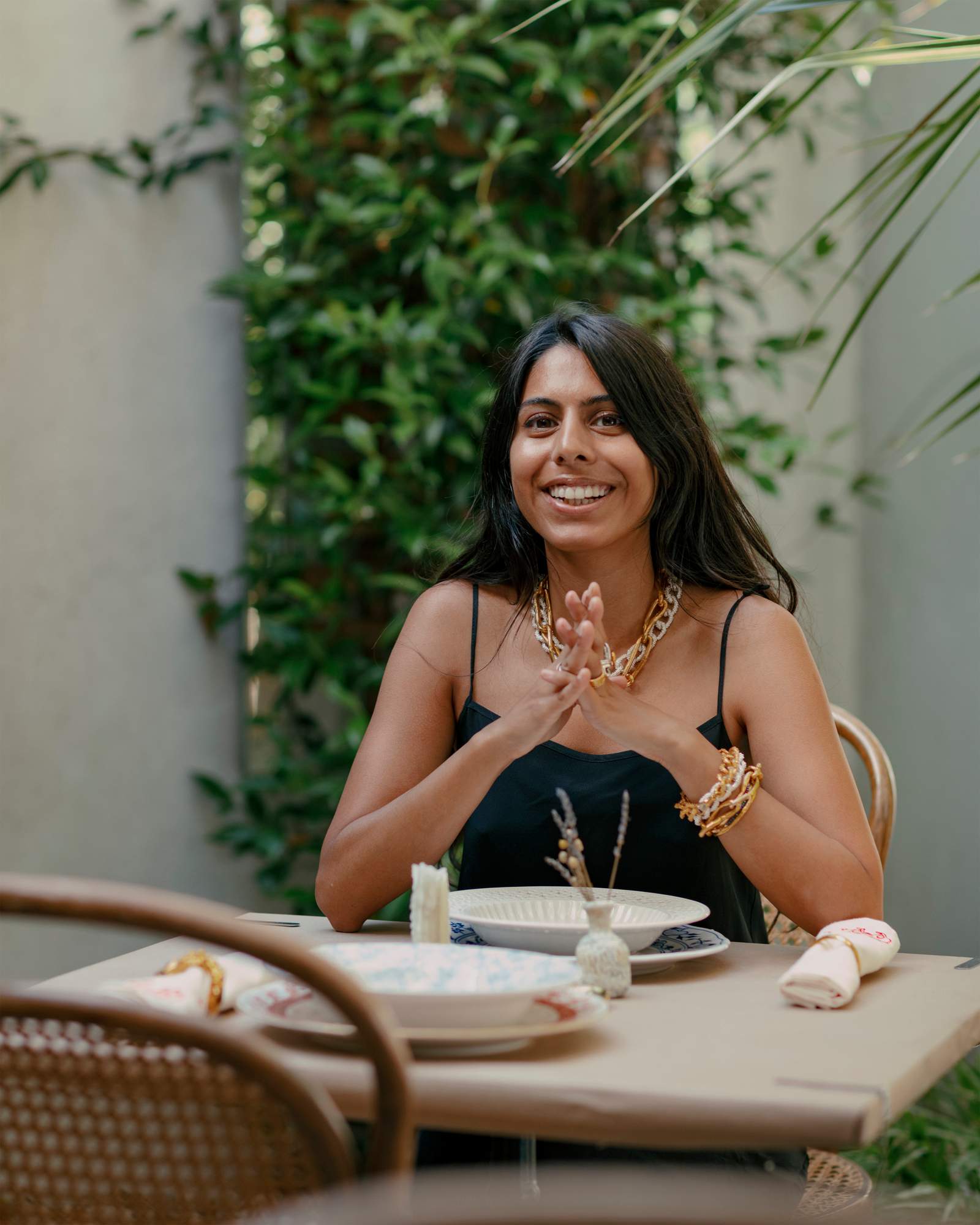 (industry q+a)
Rosh Mahtani
Founder, Alighieri
London
Rosh Mahtani (pictured) launched Alighieri in 2014. Her first pieces included medallion necklaces inspired by Dante's Divine Comedy. In August, Mahtani opened pop-up shop and restaurant Alighieri's Casa Luna in London.
What inspired the format?
A pop-up was earmarked for August, but I decided to do it in a way that spoke to what I thought people needed right now. I've always hated going into a shop and feeling as though you're only valued if you buy something.
Why does food pair with jewellery?
We've recently introduced table jewellery – napkin rings and candle holders – so it's in line with our brand universe. Food and jewellery is what's passed down between generations; they're both heirlooms. We worked with head chef Roberta from Pasta Evangelists to create a holiday menu.
Do diners shop?
Dinner starts at 19.00, and diners arrive at 18.00 to have drinks, wander the piazza and choose jewellery. We offer a 20 per cent discount on the jewellery. People need an incentive and an experience to shop now and it's about building relationships.
alighieri.co.uk
---
(brand watch)
3sixteen
New York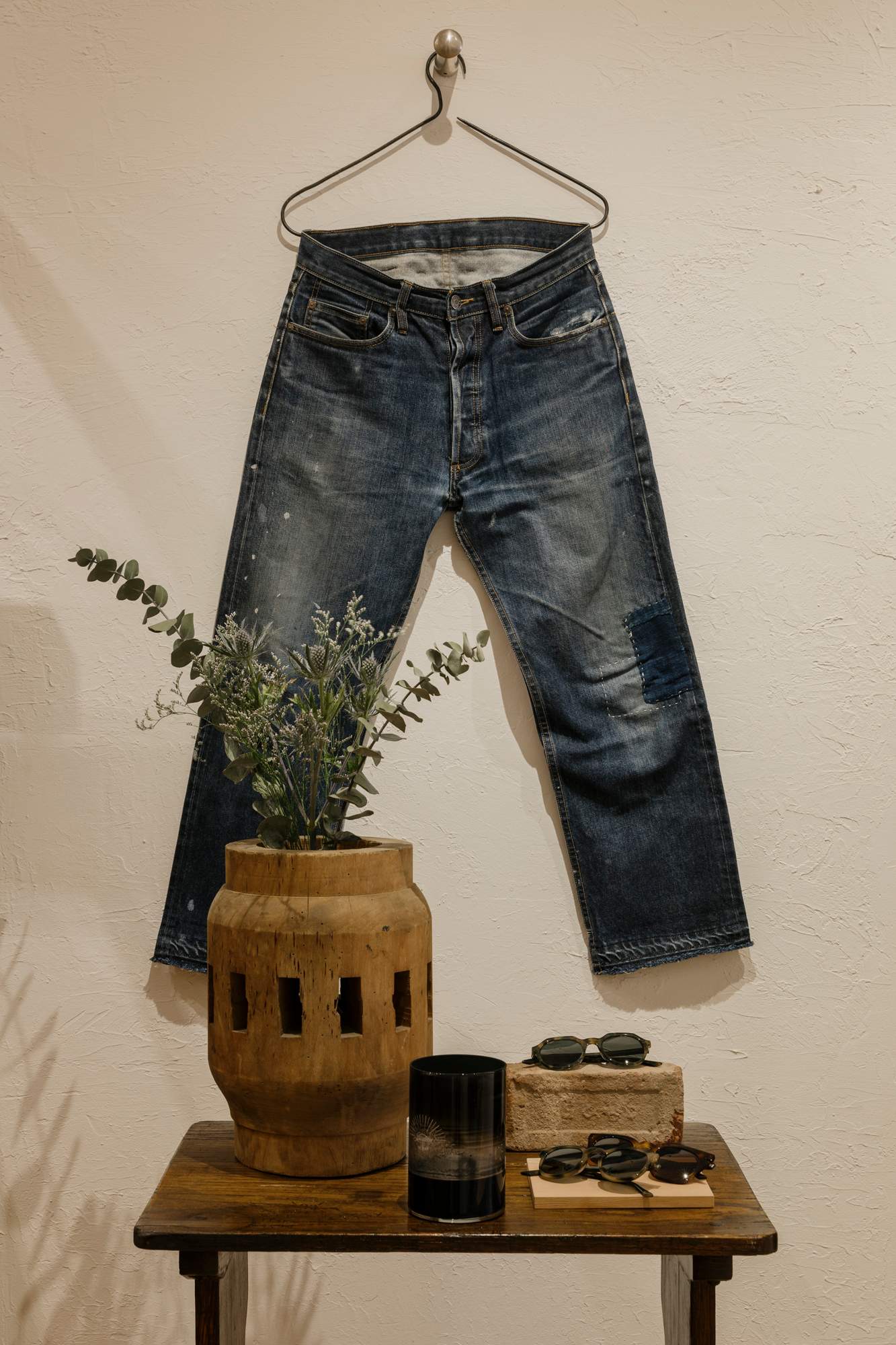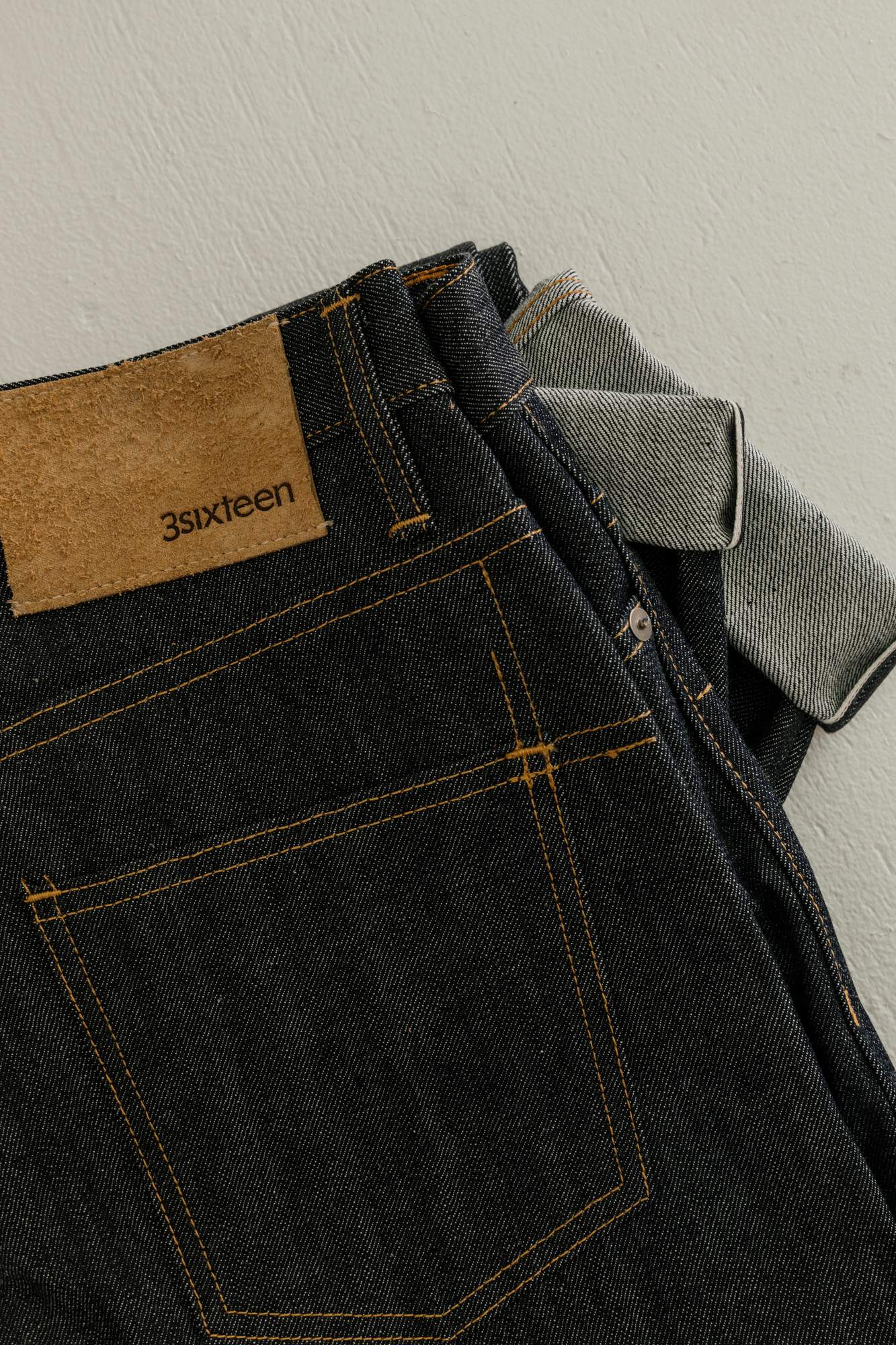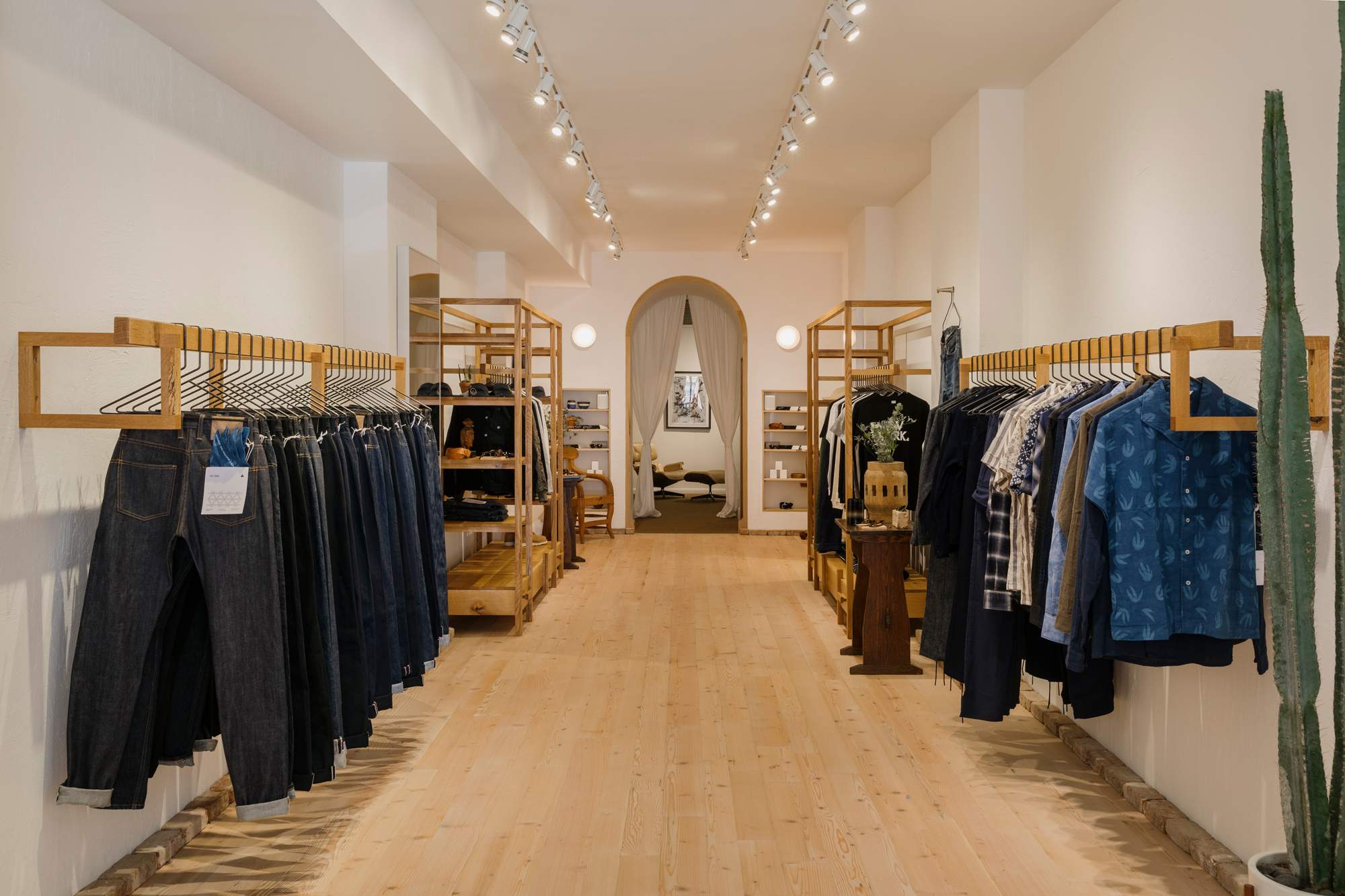 Denim nerds rejoice: 3sixteen has opened a shop in Manhattan. The menswear brand, co-founded by Andrew Chen and Johan Lam (based in New York and Los Angeles respectively), has had a flagship on the West Coast for some time; now it's welcoming shoppers to a quiet patch of Nolita. The narrow, gallery-like space features pale Douglas Fir floorboards and a striking archway that's inspired by the Verrazzano-Narrows Bridge connecting Staten Island and Brooklyn. Customers will enjoy the military-style boots made with Viberg and the heavyweight T-shirts. But they're here for the jeans. Since its launch in 2003, 3sixteen has attracted a cult following for its Japanese denim sewn in the US. "We have five different fits spanning more than 20 unique fabrics, so we really do have options for every style and body type," says Chen. "Our jeans are raw and not pre-distressed, so it's up to the owner to put in the work and make them their own." This project was in the works for more than a year; in some ways it's opening is timely. "Even before the pandemic, we were aiming for a peaceful, meditative space that offered some respite in a bustling city. Now, we feel that's even more important," says Chen. "We're excited at the prospect of being around for the long haul and adding to what is already a rich cultural mix in downtown New York." 
3sixteen.com
---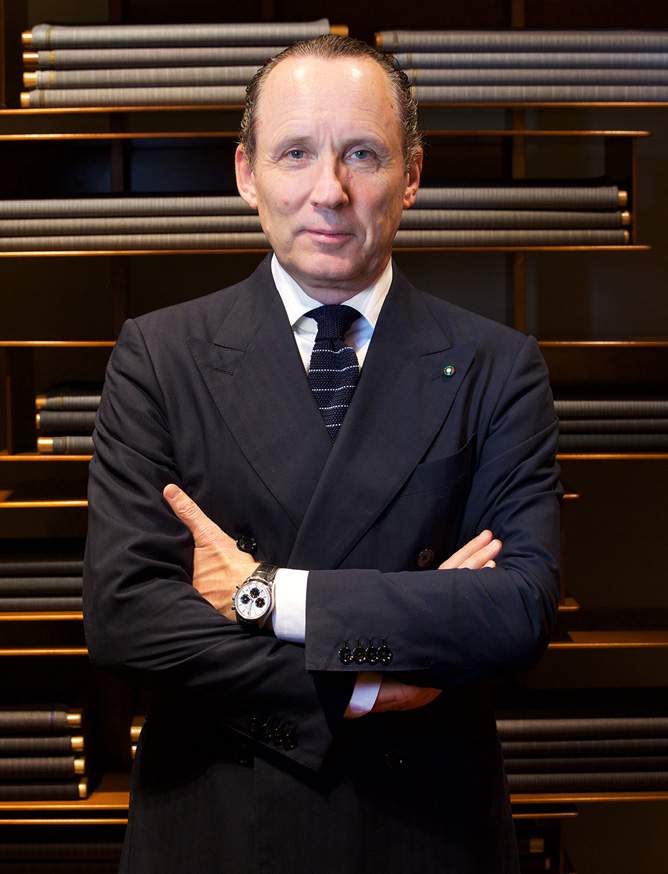 (industry q+a)
Gildo Zegna
CEO, Ermenegildo Zegna
Italy
For the past six years, Italian luxury fashion house Ermenegildo Zegna has invested in providing scholarships to promising designers in a bid to foster homegrown talent and to tackle brain drain. 
How did the project come about?
It started in 2014 from the idea of securing opportunities for future generations in this country. My grandfather founded the company in 1910 with the aim of creating world-class textiles but also of making Italy a better place by valuing its own talent.
How does the programme work?
It allows talented Italians to study abroad and bring their knowledge back home. We want young people to experience learning and living abroad but encourage them to set root in Italy and help the country grow.
What do your students learn thanks to the scholarship?
By letting them choose their own path, we give them the means to learn and research what they choose. And we are teaching them about bringing this knowledge back and giving them the opportunity to make a difference here and be a part of Italy's growth.
zegna.com
Photographers: Julien Lienard, Reuben Singh, Ben Quinton, Ben Richards, Kohei Take, Alex Ingram, Louise Desnos, Luigi Fiano, Véronique Hogger, Lucas Possiede, Max B  Image: Nahwand Jaff