Manufacturing / Italy
Stepping forward
In Veneto, despite economic uncertainty, traditions hold on and Italians stay sharp in style and business.
Set back from the banks of Venice's Riviera del Brenta lies the district of the world's most venerated footwear producers. Here industry converges with an artisan tradition, where Venetian cordwainers set up shop near the Renaissance-era villas of their vacationing wealthy clients.
Today the Riviera del Brenta supports an industry with an annual turnover of close to €2bn, servicing the biggest names in fashion. More than 500 footwear firms are here, including the factories for Dior, Saint Laurent, Balenciaga and Bottega Veneta. "Collaborations with major fashion brands have stimulated everyone here to push quality ever higher," says Amalia Lieta Smajato, vice-president of the footwear department of Confindustria Venezia confederation and executive director of Valbrenta, a shoe-making powerhouse. Founded in the 1950s by Smajato's father and his four brothers, Valbrenta's factory began producing for Prada and other top brands in the 1990s and now crafts 80,000 pairs of shoes annually.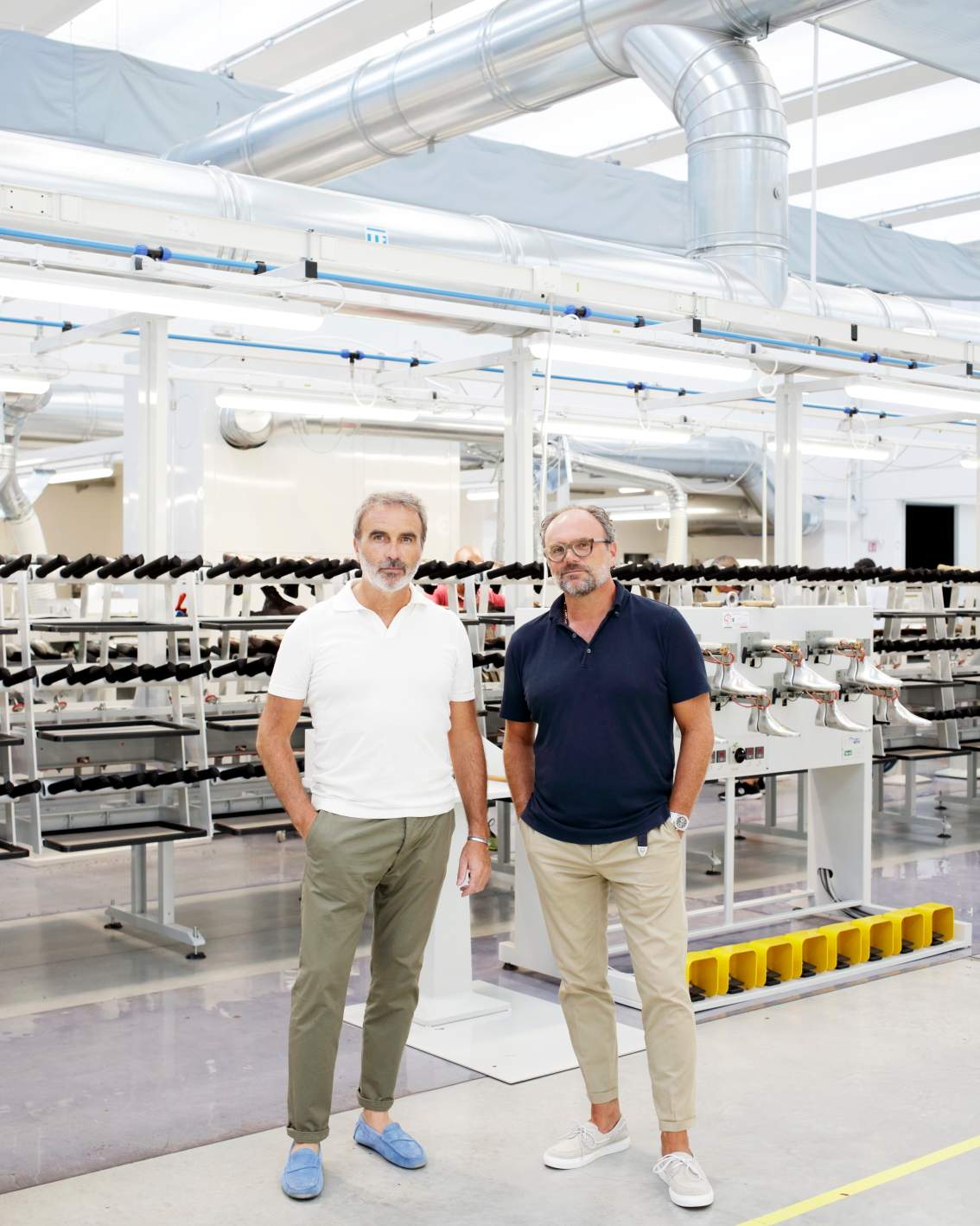 The shoe-making tradition here dates back to 1898, but in 1963 enterprising second-generation shoemaker Luigino Rossi met Yves Saint Laurent and matters accelerated. Their collaboration repositioned the entire district as a manufacturer of luxury fashion's women's shoes. Rossimoda's factory is now owned by lvmh. "For a certain level of shoes, all the world turns to Italy," says Francesco Pengo, who in 1988 founded Mara Bini, one of the local shoe brands born of the area's heritage.
"We have to explain to young people that this kind of work has a future," says Gianluigi Baracco, who with his brother Enrico (both pictured, Enrico on left) runs Henderson, an almost 90-year-old family factory that recently relocated to a sprawling new site – a rare manufacturer of men's shoes in the area and a long-time producer for Brunello Cucinelli.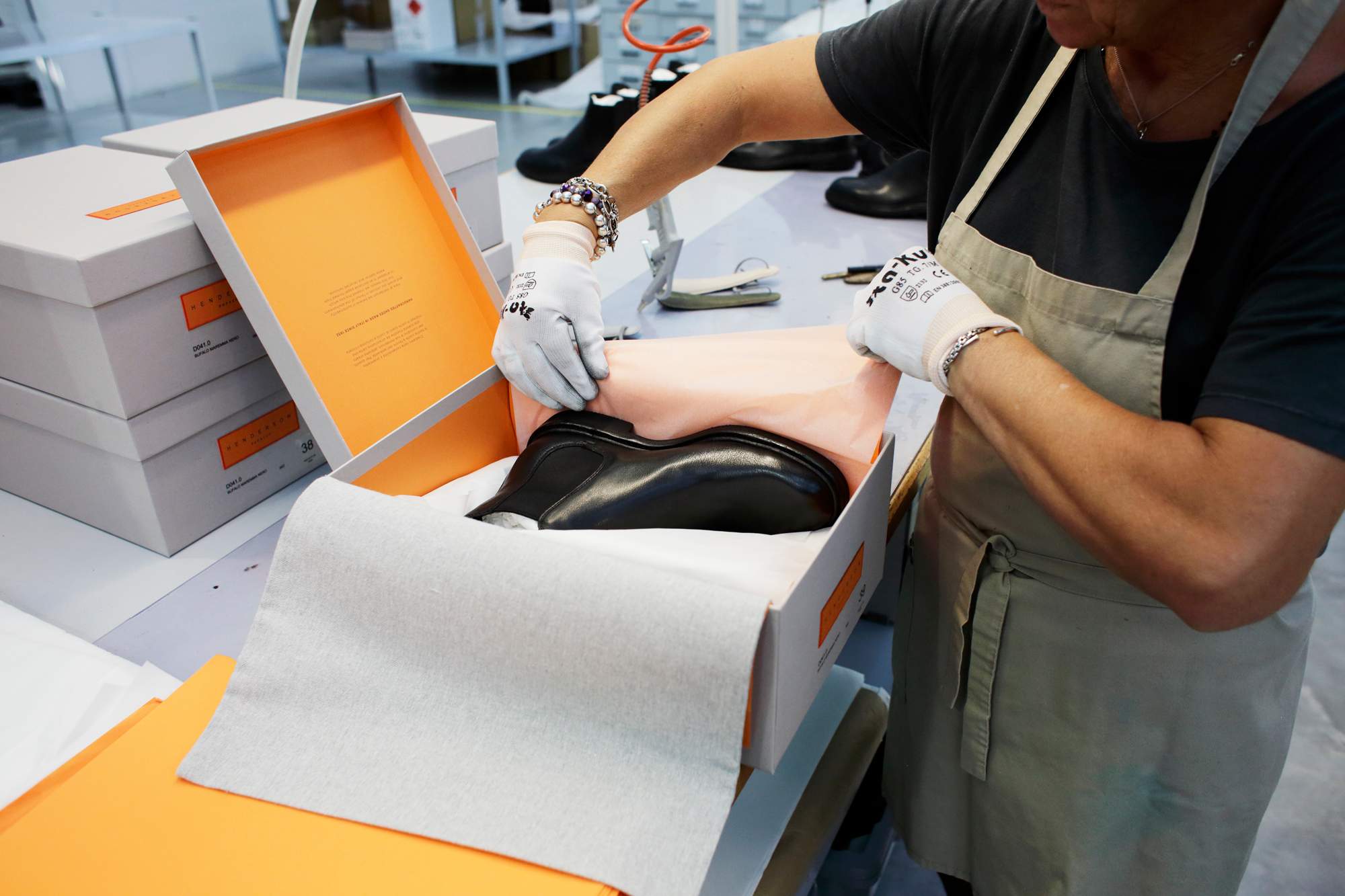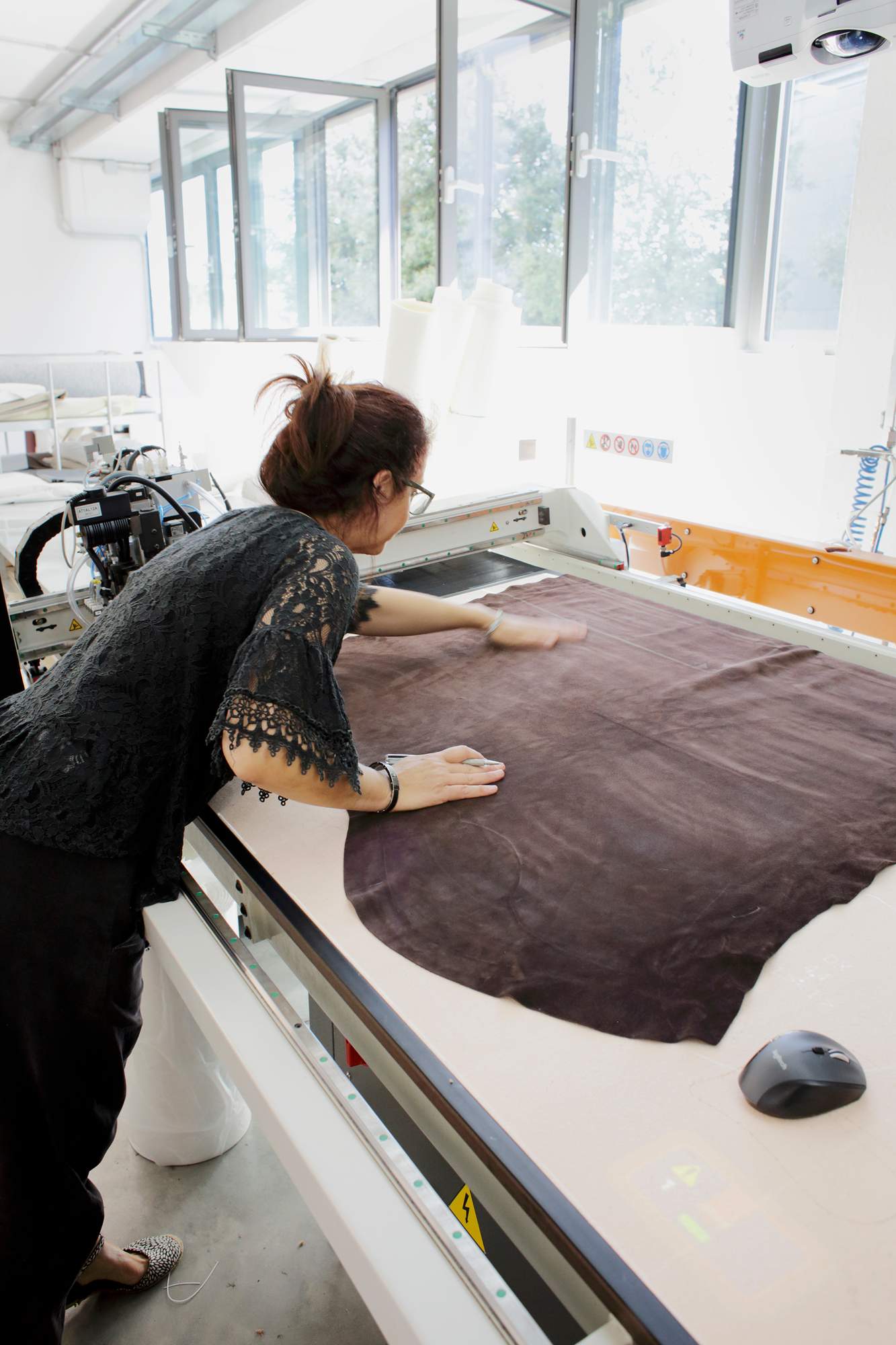 "I believe we have a future here but on one condition: that we continue to make exceptional products," Baracco says, squeezing a slipper-soft, soigné loafer Henderson has designed to take men straight from working at home to the bar for evening aperitivos. "When we make a beautiful product of style and quality, we do it better than anyone else, and that goes for all of Italy." He adds that the area will never compete on price or cheap labour – it's not the Venetian way. "But if we compete with a product based on beauty, there's no doubt we'll win." 
Manufacturing prowess
Steadily growing and worth just shy of €85bn, the "Made in Italy" brand market includes many small and family enterprises. Centuries-old regional skills have led to specialisation in districts. Riviera del Brenta is just one of hundreds of areas that make Italy one of Europe's most diversified manufacturing powerhouses.­ 
Ski and sport shoes
Montebelluna
Italy's biggest production of hiking and ski shoes takes place at the foot of the Alps. Rossignol, Diadora and Tecnica are among more than 500 companies specialising in outdoor wear based in Montebelluna.
Woolen cloth
Stia, Casentino
Since the 14th century, the Tuscan hamlet of Stia has specialised in the Panno Casentino (Casentino cloth) handmade from high-quality and locally sourced wool.
Leather
Santa Croce sull'Arno
The Santa Croce district between Pisa and Florence is Italy's largest leather-producing area. It provides material for 98 per cent of the Italian market and 85 per cent of the European market. 
Tailoring
Naples
From the early 1900s, Naples has trained some of the country's best tailors. Family-owned businesses that started decades ago and are still active today include Ciro Parone's Kiton, Cesare Attolini and Luigi Borrelli.