From traffic lights at shop entrances to 'microforests' bookending Brooklyn Bridge, this year's design ideas are solving very particular problems. And how are retailers coping with the downturn? Whether it's a visit from an official – and cuddly – mascot as a Japanese shop opens in Hong Kong or a quick phone call, it seems that the human touch is still crucial.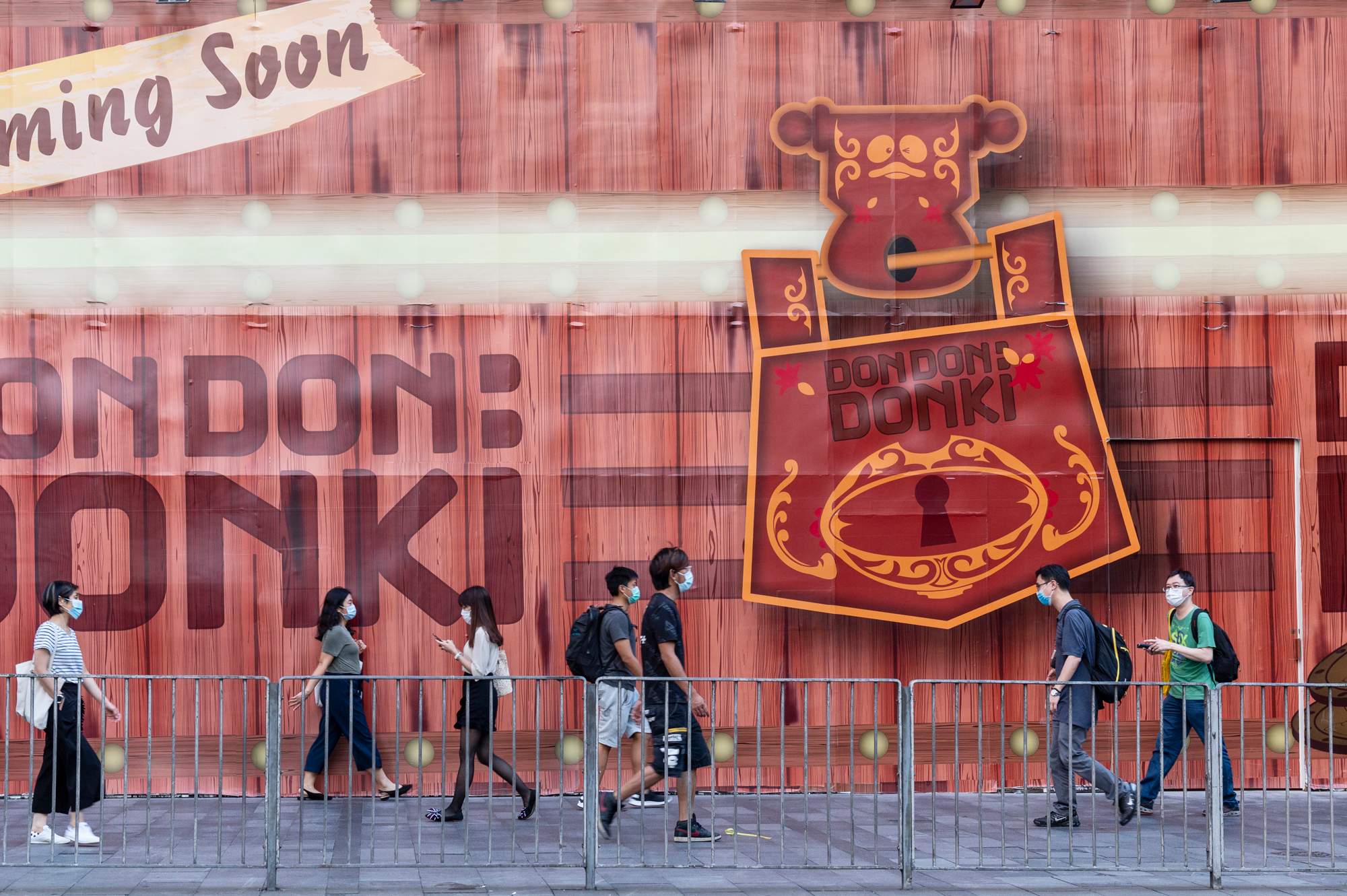 Hong Kongers can't get to Japan right now so Japan is coming to Hong Kong. Discount retailer Don Don Donki is in expansion mode. The overseas brand of Japan's Don Quijote chain (known as "Donki") arrived during the protests in 2019 and has been taking up prime retail spots ever since. The third opened last month in shopping mecca Causeway Bay. Crowds lined up despite Hong Kong's strictest physical- distancing measures being in force. As retail design goes, this four-storey "jungle full of amazing things" (according to the in-store jingle) is a maximalist eyesore that customers go crazy for: filling trolleys with Nissin cup noodles, giant bags of Calbee crisps and Kumamon-branded seaweed. People and plastic are everywhere; fake flowers hang from the ceiling. Kids can pick up Donki's official mascot, Donpen, and there's an adults-only section that's straight out of Shibuya.
Heads in Hong Kong will really turn later this year when Donki opens its fifth store on Queen's Road Central, just as Topshop hands back the keys to its flagship address. Japan's self-proclaimed discount king on Hong Kong's equivalent of Regent Street or Fifth Avenue is a symbol of the depths of its worst recession as well as the once-in-a-generation opportunities on offer for new market entrants that can appeal to the city's residents. As Donki's annoyingly catchy jingle says, "All my dreams come true whenever I go there."
---
French supermarket Carrefour has recently taken an unusual, simple step in customer care. The telephone numbers of all the managers at its various supermarkets are now displayed on a shop's entrance with the promise "when the phone rings, we answer". Since the measure was implemented in July, shoppers have been calling to report bad behaviour, ask for help with finding a product or simply to say "thank you" to the staff. One woman even got her son a job. If the future of supermarkets is seamless personalised shopping, it's hard to think of anything else being as effective.
---
Wondering where the world's best furniture is produced? Seeking architectural inspiration? Then monocle has you covered. We are launching a new weekly email newsletter: The Monocle Minute On Design. A bulletin that will be added to our popular Monocle Minute newsletter series, it will provide a smart digest on the sector, with insight from world-leading architects, urbanists and interiors experts, and quality photography from the freshest projects. This free update will be dispatched directly to your inbox to you from our editors every Wednesday. Stay in the loop with all things design by subscribing today. 
Sign up today at monocle.com/minute.
---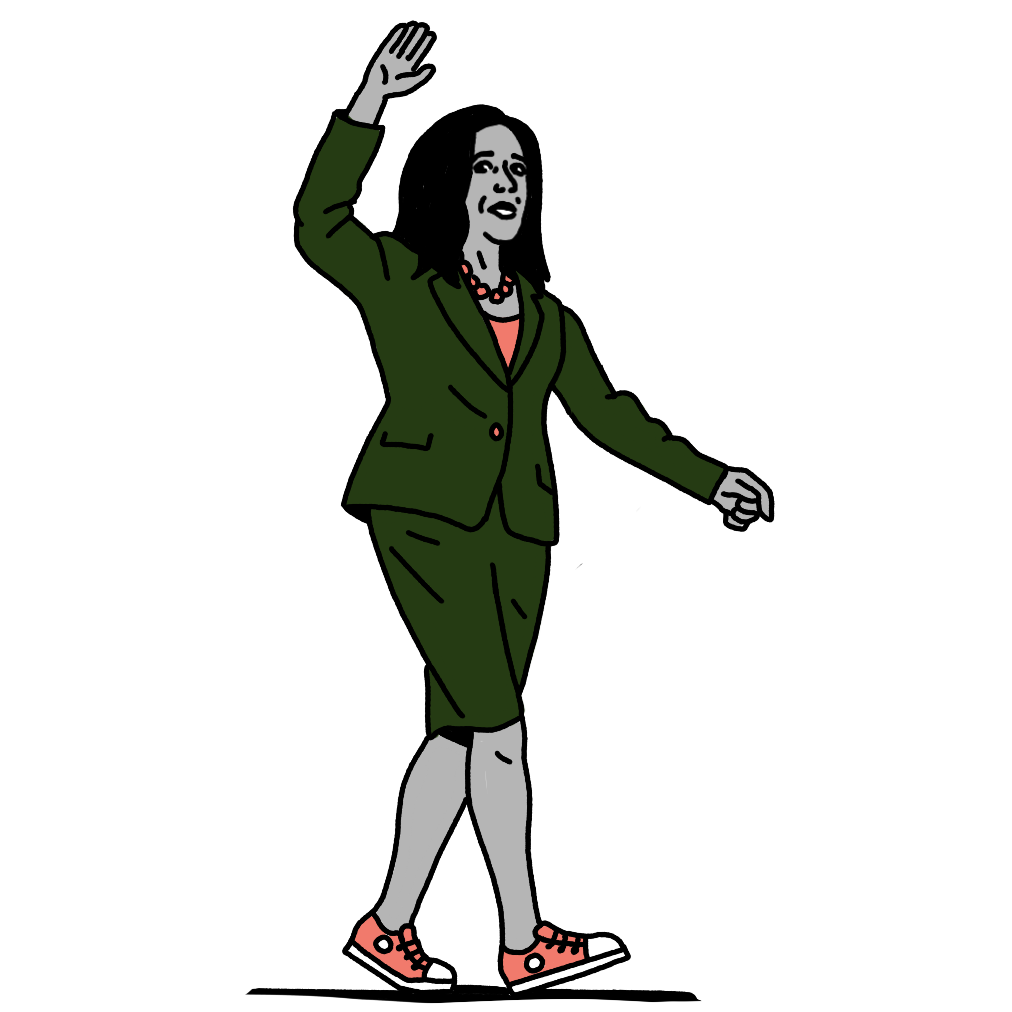 All-star turn
Kamala's Converse
Kamala Harris formally accepted the Democratic party's vice-presidential nomination during the first national convention to be held virtually in a presidential election year. One thing was missing from her address, however: a glimpse of what she was wearing on her feet. Harris has long chipped away at our notions of the kind of uniform that politicians are expected to wear. She's done so, most noticeably, through her choice of footwear: a pair of classic Converse trainers.
Harris has worn the shoes regularly in public, particularly on the stump during her own presidential run last year. Smart-casual can be a tricky look for a politician to pull off: the mix-and-match of formal clothing paired with more relaxed pieces often ends up making a politician look neither. Harris's Converse, however, don't appear to be a gimmick; she simply looks comfortable. And as the election campaign gets underway in earnest, a comfortable pair of shoes will be invaluable, particularly for someone treading a path to the vice-presidency that no one like her has trodden before.
This story first appeared in our free email newsletter, The Monocle Weekend Edition, for more stories like this, sign up at monocle.com/minute.
---
Carried away
If you don't have a dream…
In 10 years, Brooklyn Bridge will be a pedestrian link bookended by lush "microforests". Well, if plans from a partnership including the Wildlife Conservation Society and Grimshaw architects are ever realised. But it's unlikely, despite being the winner of a design competition run by New York City Council and the Van Alen Institute.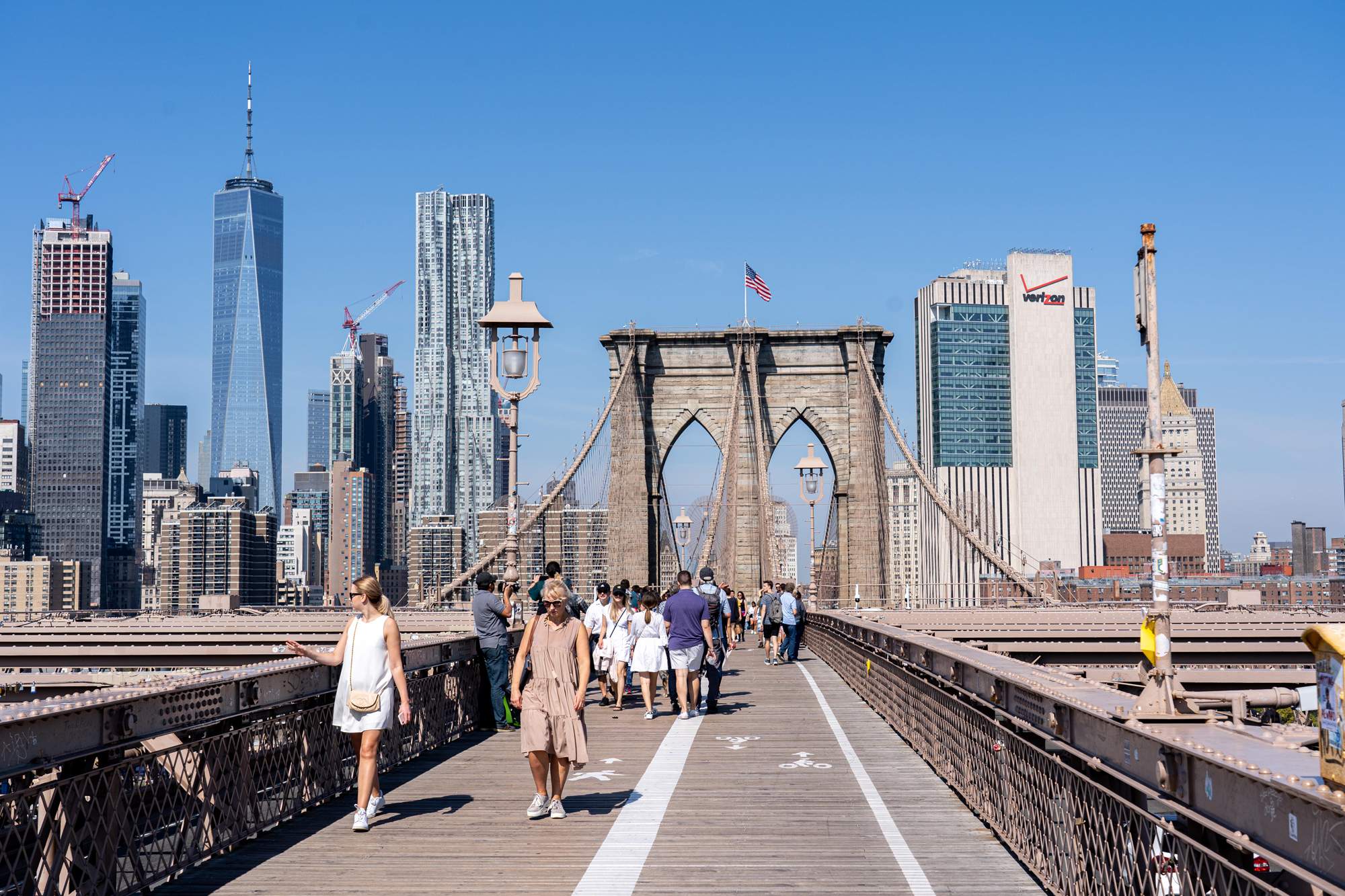 So why would an architecture firm sink time into a dream project that ultimately goes nowhere? Design competitions encourage people to dream big. They are the foundation for the development of ambitious civic projects and political campaigns that unlock funding for their construction.
In Perth, Australia, the recent revitalisation of the waterfront was driven by countless competitions and concepts over a century. So for anyone who's been nearly mown down by a cyclist on Brooklyn Bridge, here's hoping that a few more competitions mean that nervous pedestrians won't have to wait quite so long for a spacious (and green) improvement.
---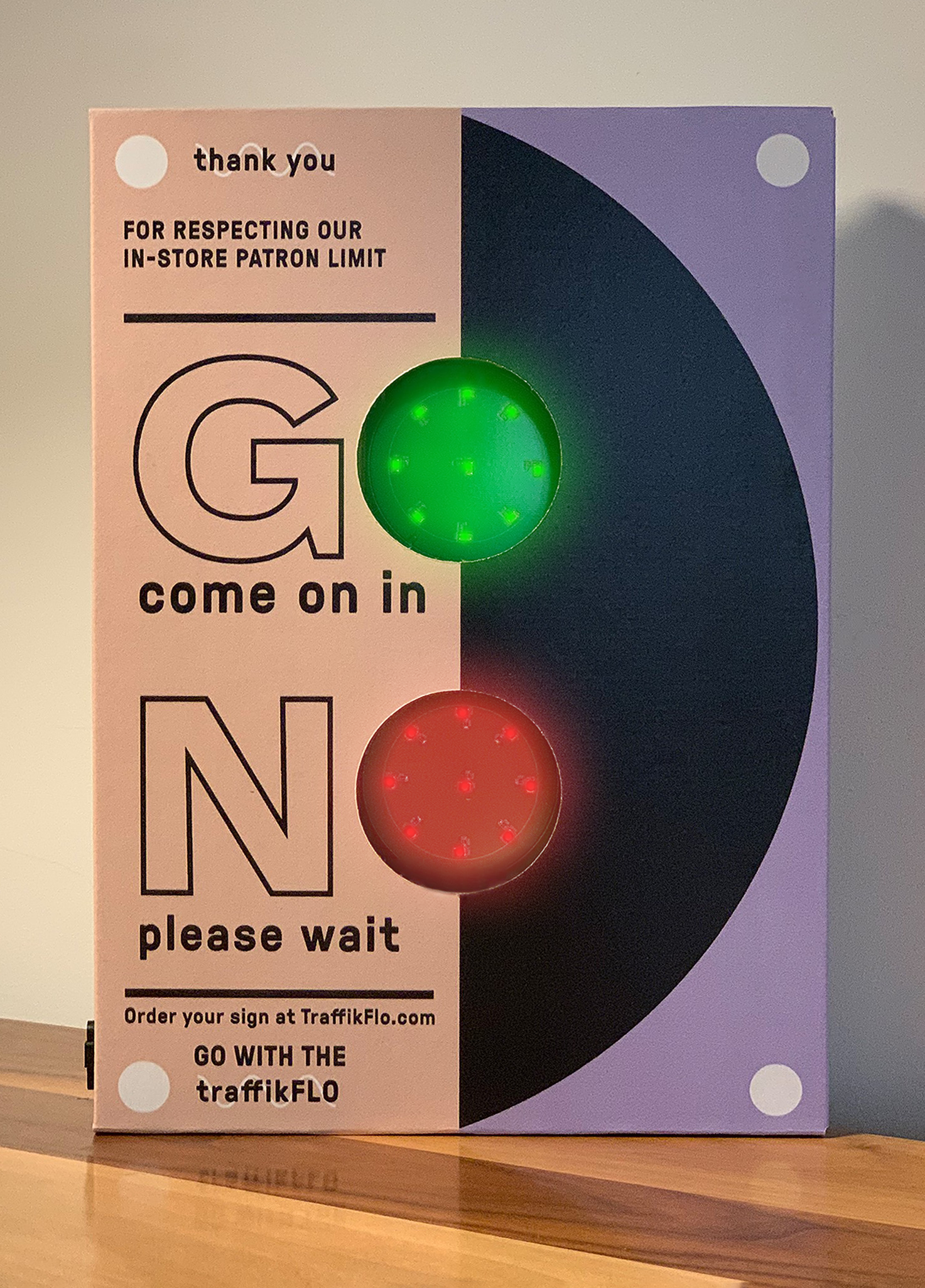 A simple "open" or "closed" sign doesn't cut it in the age of coronavirus, when retailers need to control customer traffic. Toronto's shops are relying on what looks like a mini traffic light: Traffikflo. Developed by technology company wxm, the entrance sign is controlled by a smartphone app that tallies customers. When a shop reaches capacity, the light turns from green to red, telling customers outside to wait. While retailers are eager to welcome shoppers back, a key to survival these days is making shoppers feel safe. What next? A version of parking fines for people who linger too long in the aisles?
---
Global economics, politics and business often inspire pop culture (think The Wolf of Wall Street or The West Wing). Which begs the question, what would some iconic television shows and films look like if remade in 2020?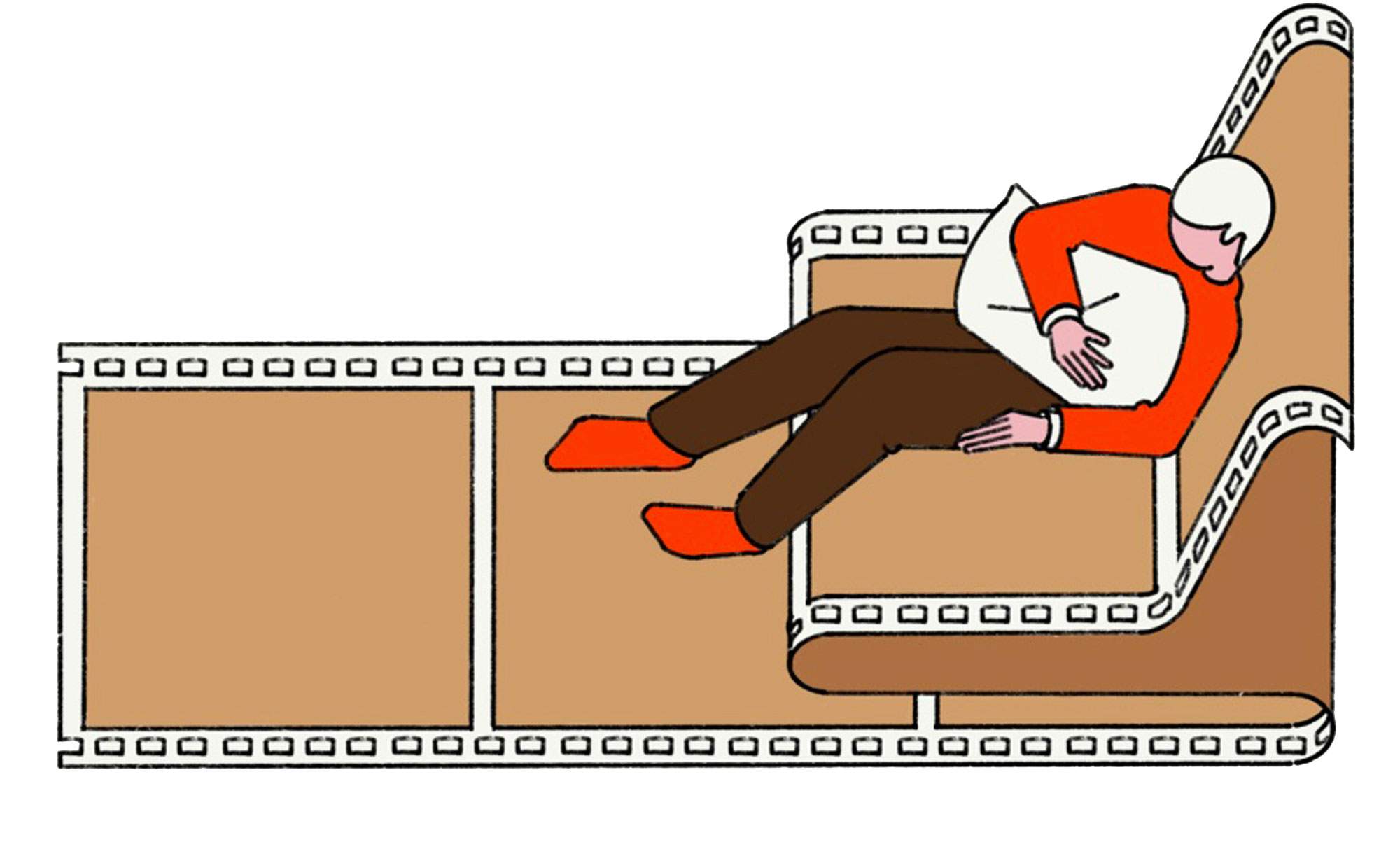 Room. A woman is held captive with her son for two weeks in an enclosed space, after returning from a holiday on the Costa Brava.
The Office. A mockumentary where employees all go to the same place to work: a fictional building called an "office".
The Mask. Jim Carrey stars as a bank clerk who turns manic – and particularly sweaty – whenever he has to wear a blue face covering.
Groundhog Day. How would you spend your day if it kept repeating? In pyjamas doing quizzes on video calls, it turns out.
Get Out. We wish we could, we really do.
ILLUSTRATORs:  Mathieu de Muizon, Pavel Popov. Images: Getty Images, Alamy