Fashion / Global
All the same
The times they are a changing but from personal service to the editor's view, some things are just fine as they are.
Fashion has been on a roller-coaster ride this year, with the industry reeling in reaction to shows being cancelled, shops being shuttered and major groups having to rethink their role in the world. But, as it's fashion we're talking about here – in a monocle issue dedicated to change – we decided to be a bit contrarian and look at what elements of this wild and wonderful industry don't need adjusting.
As Perspex barriers spring up in shops and digitally focused marketing maelstroms consume editor's inboxes, the experience for those working in fashion, or admiring it from afar, needs to remain physical. Five industry insiders explain why.
---
1.
A personal touch
by Lyn Harris, Perfumer H
The maker
The name behind a most customer-centric fragrance brand explains why a personal touch remains crucial in retail.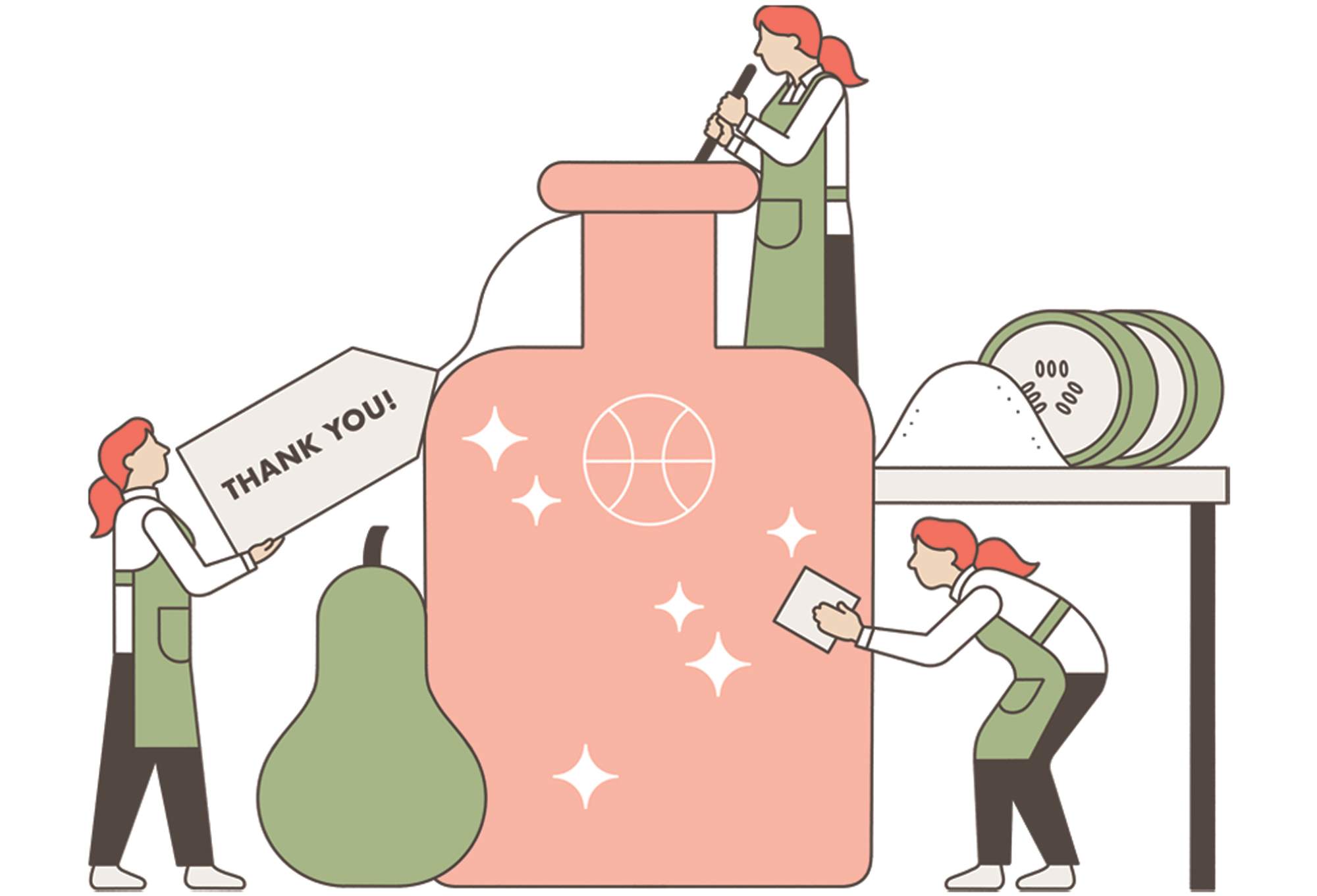 "While the world has changed, nothing has really changed for us. Sure, we've had to make some adjustments to our shop but the service is the same: it's always one on one, it's always a conversation. It's all about service for us: thinking about what the client wants and the experience they deserve and constantly pushing to provide this. There's an honesty in this personal touch that's satisfying for everyone involved. You might not think that you can apply the values of a fragrance brand to an online experience but you can; I write the descriptions about all our fragrances, which I love doing. Customers respond well to this; we get very few returns from online orders. This might all seem like extra work but we enjoy applying this personal detail and any challenges are always met with positive steps of kindness."
---
2.
The art of browsing
by Jamie Waters, fashion writer
The commentator
A journalist discusses why we shouldn't be banned from putting our hands on clothes.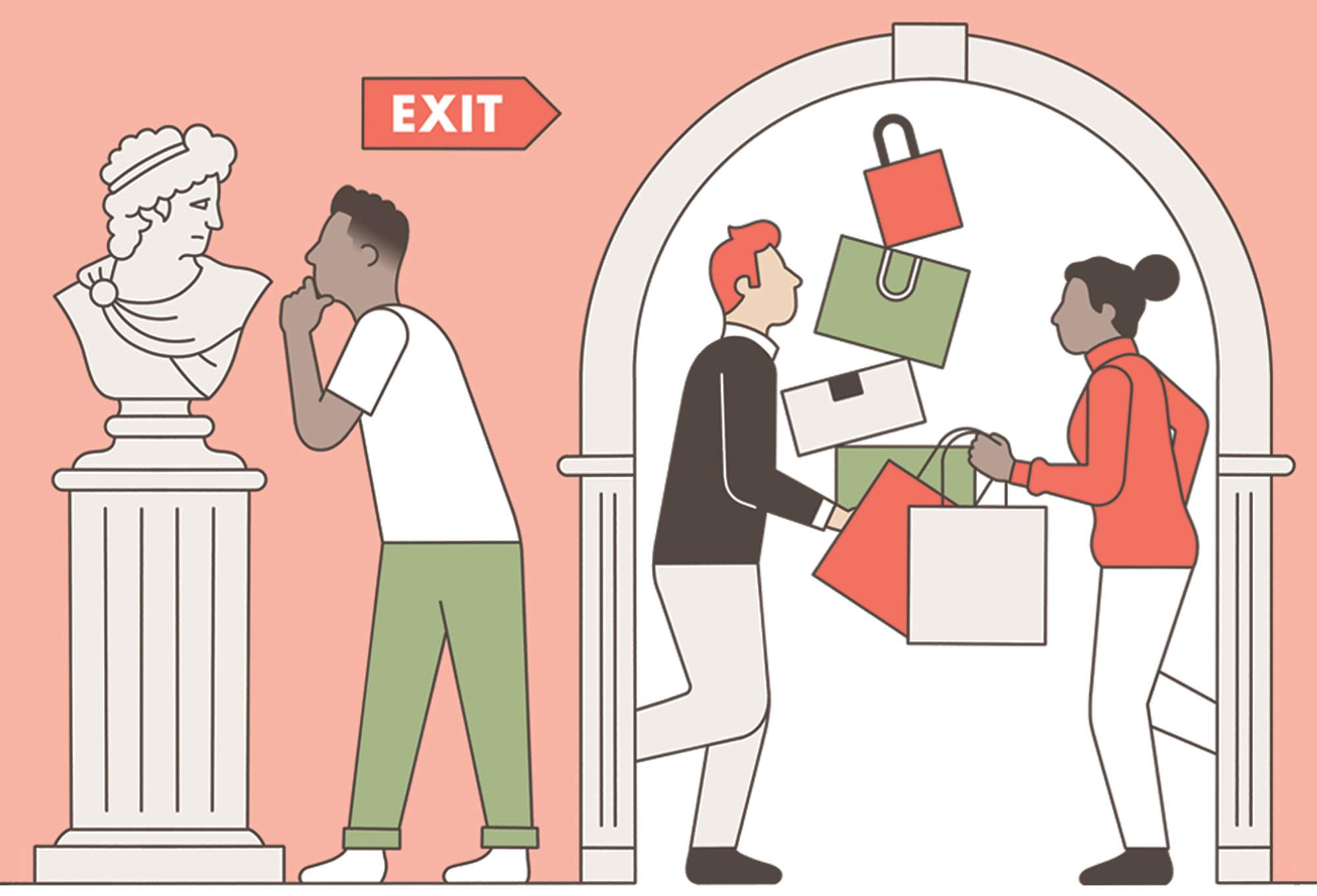 "I suppose I'm a shop's worst nightmare. I like to browse: ambling between racks, feeling fabrics and avoiding assistance like the plague. Few things are as enjoyable as a Sunday spent at Dover Street Market in London, drifting up and down its grand spiral staircase, admiring the latest elaborate designer installations and smiling at the parade of colourful outfits sported by fellow shoppers. Sometimes I'll buy something but that's a bonus; it's not the point. Now though, at least for the time being, making purchases is the point of going shopping. Assistants hover; clothes could be quarantined if you touch them; queues snake outside. I worry that we're entering the reign of the efficient shopper, he or she of decisive mind and killer instinct. I guess I'll be joining my fellow browsers in museums until it's safe to return to the shops to while away the hours."
---
3.
Print publishing
by Lucie and Luke Meier, Jil Sander
The creative directors
As the fashion experience becomes increasingly digitised, Jil Sander's creative directors praise fashion in print.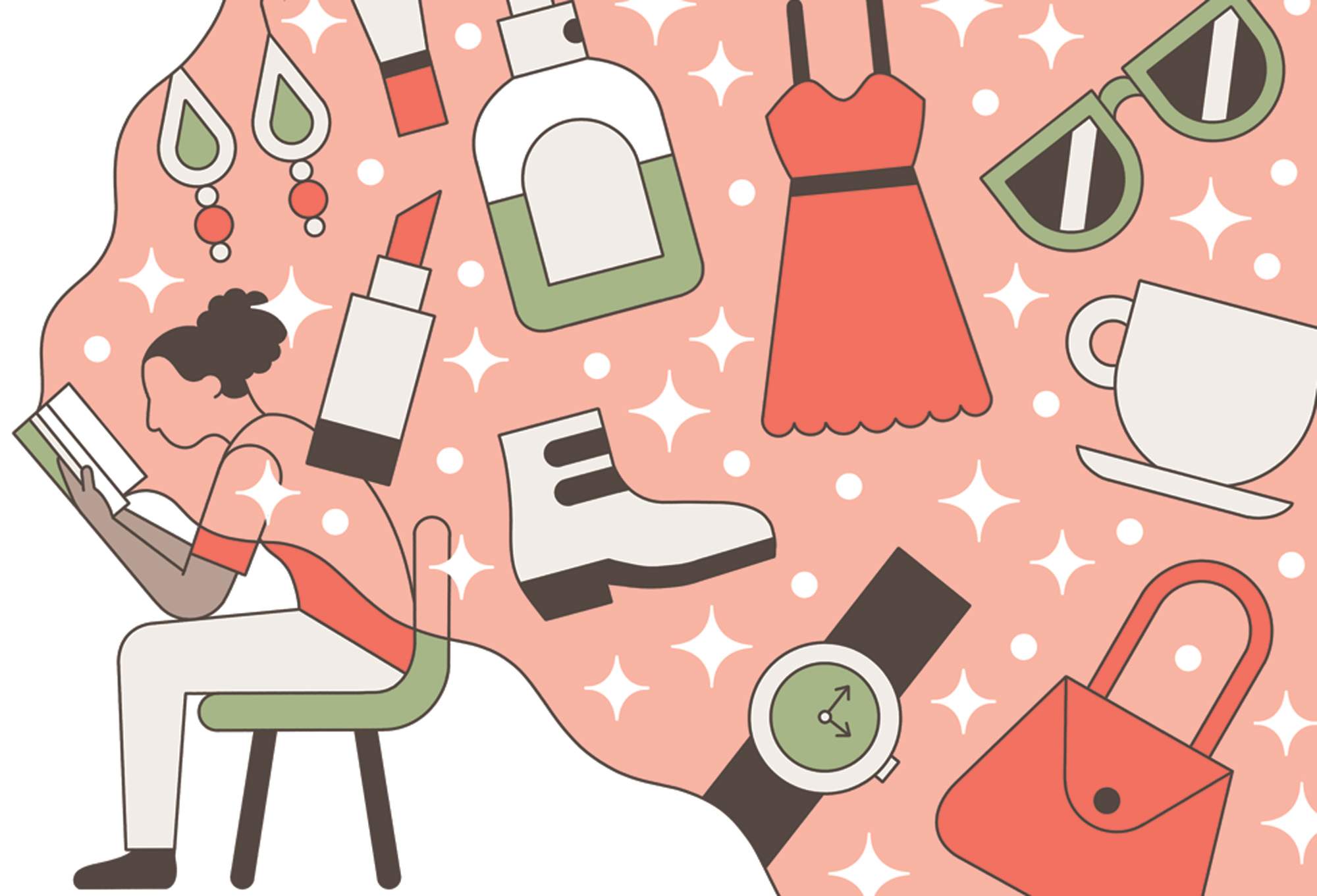 "There's no order when you're just clicking through something on a computer. What's nice about print media is that the editor is able to give an exact manifestation of an idea. People talk about the fashion show being dead – a lost and archaic art form – and they say the same about the print magazine, that it's an old and easily replaceable thing. But I believe that the magazine is more relevant than ever at this point. In this moment of chaos, it's refreshing to see something that's thought-through from beginning to end."
---
4.
Changing rooms
by Robert Bound, Monocle
The shopper
monocle's senior correspondent opens up about why changing room bans are ruining the retail experience.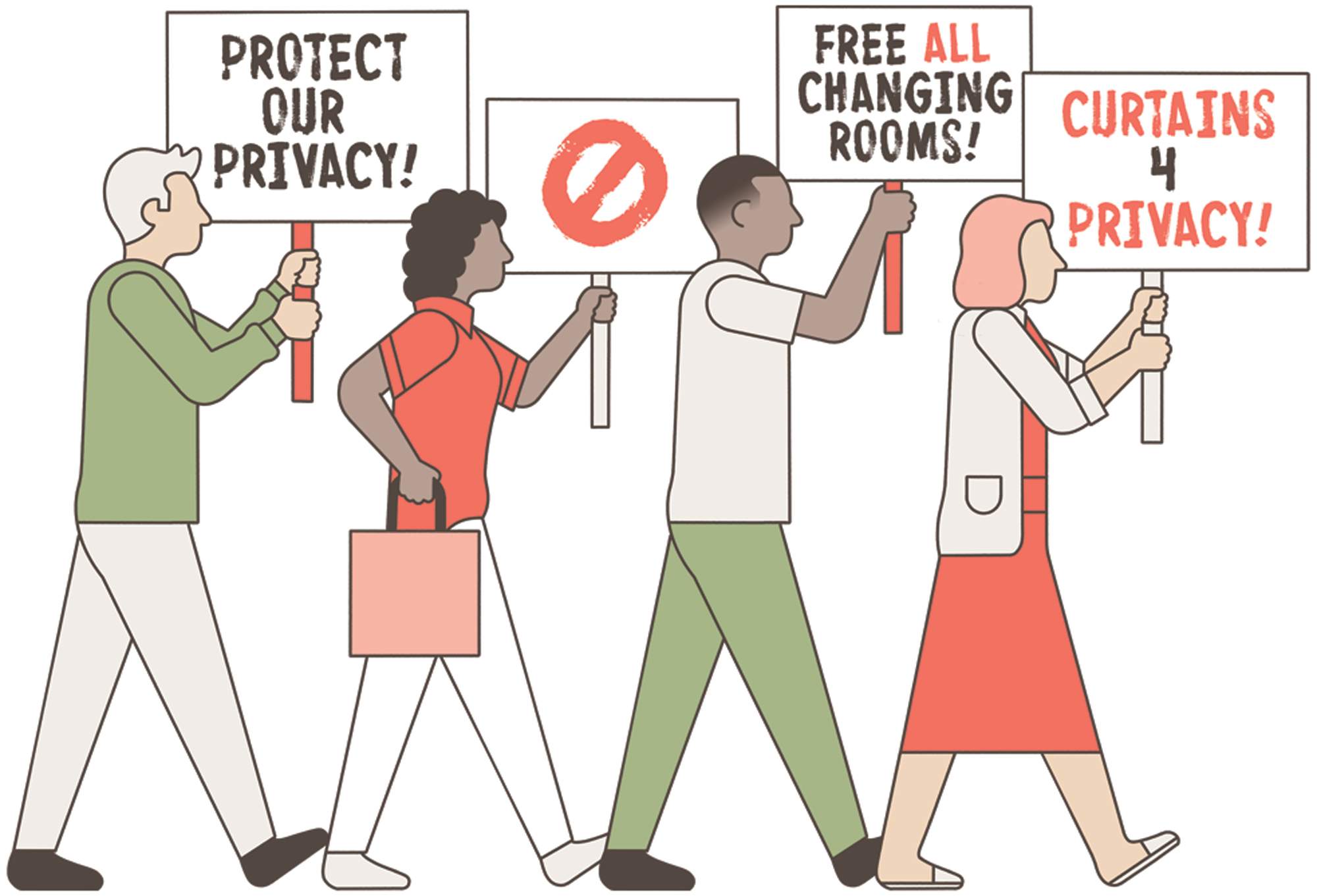 "How is the bit behind the curtain different to the bit in front? Well, you've got no trousers on or you're just in your bra – and you know what a perv the pandemic is. But lose the curtain and you lose the theatre, the accidental runway. You lose that playful relation as the assistant says, "try the stripes", "try the suede", "trust me, the blue". You can safely buy socks online but for the rest we need the human touch. That and a friendly hand proffering those chinos in a flattering 32."
---
5.
Still not tired of trade shows
by Kasper Hostrup, Goods Copenhagen
The buyer
The menswear shop owner on why trade events, at which he does more than procure brands for his loyal clients, must continue.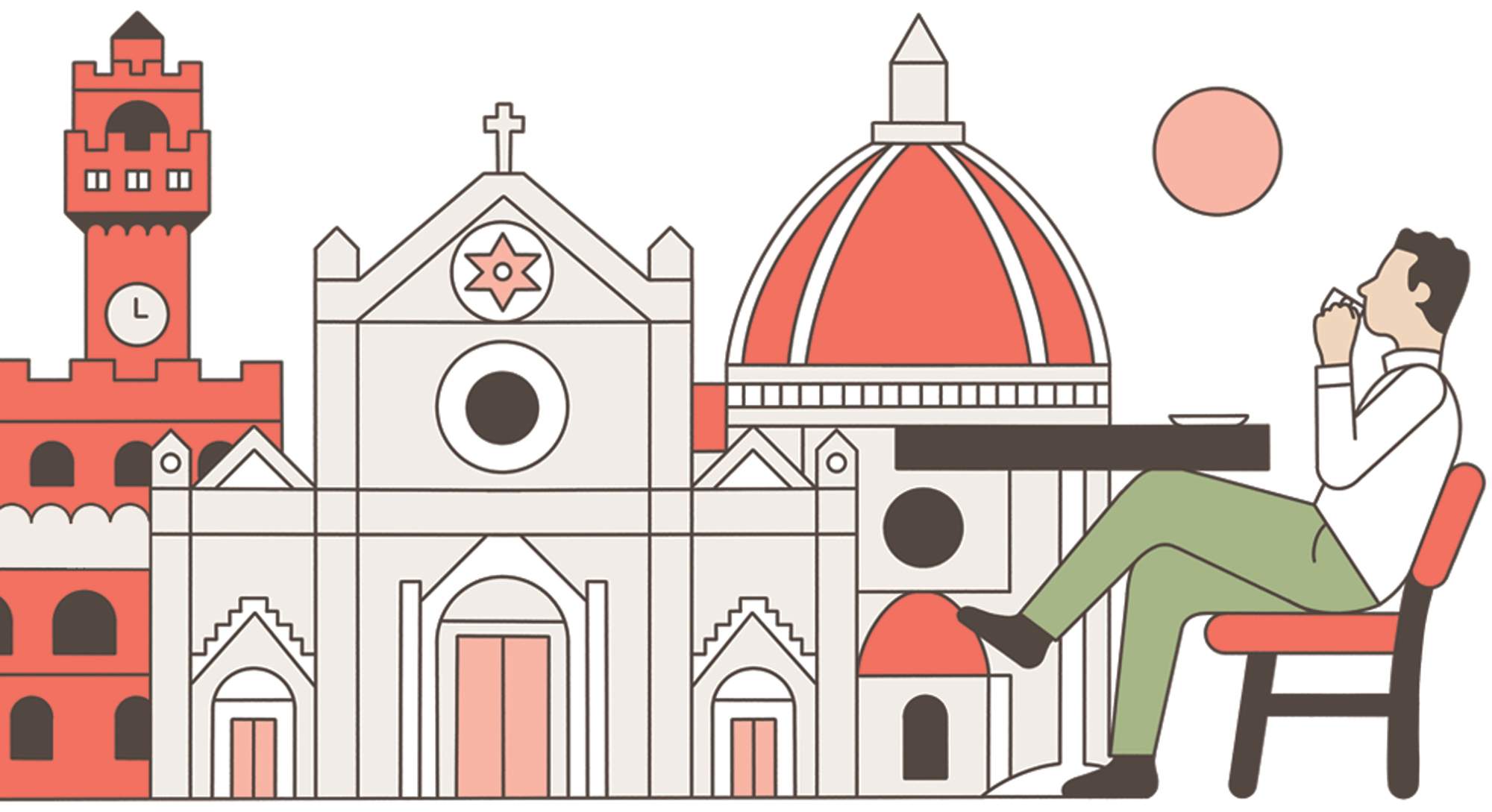 "When we couldn't attend trade shows and events this year, we didn't purchase anything from brands we hadn't worked with before. You need to try on an item of clothing and see how it fits – not just on a skinny model in a photograph – to understand how a company is making things. You also want to form a real relationship with the seller. You need to be physically around them, especially as small business owners, and to get to know your partners professionally and personally. These are the relationships that we like to have in business and these relationships are maintained through trade events. We love going to Pitti Uomo in Florence, despite the fact that we don't do lots of business there. Beyond the trade show it's about visiting the city – people watching, going out for dinner, visiting galleries and popping into shops for inspiration. Inspired by these experiences, fresh ideas will come up at a breakfast or lunch with my team that would never have occurred back home."