Report / Helsinki
Art house
Communal living with like-minded folk can be a source of inspiration. And there's no better example than Helsinki's Lallukka, an artists' residence nurturing global talent.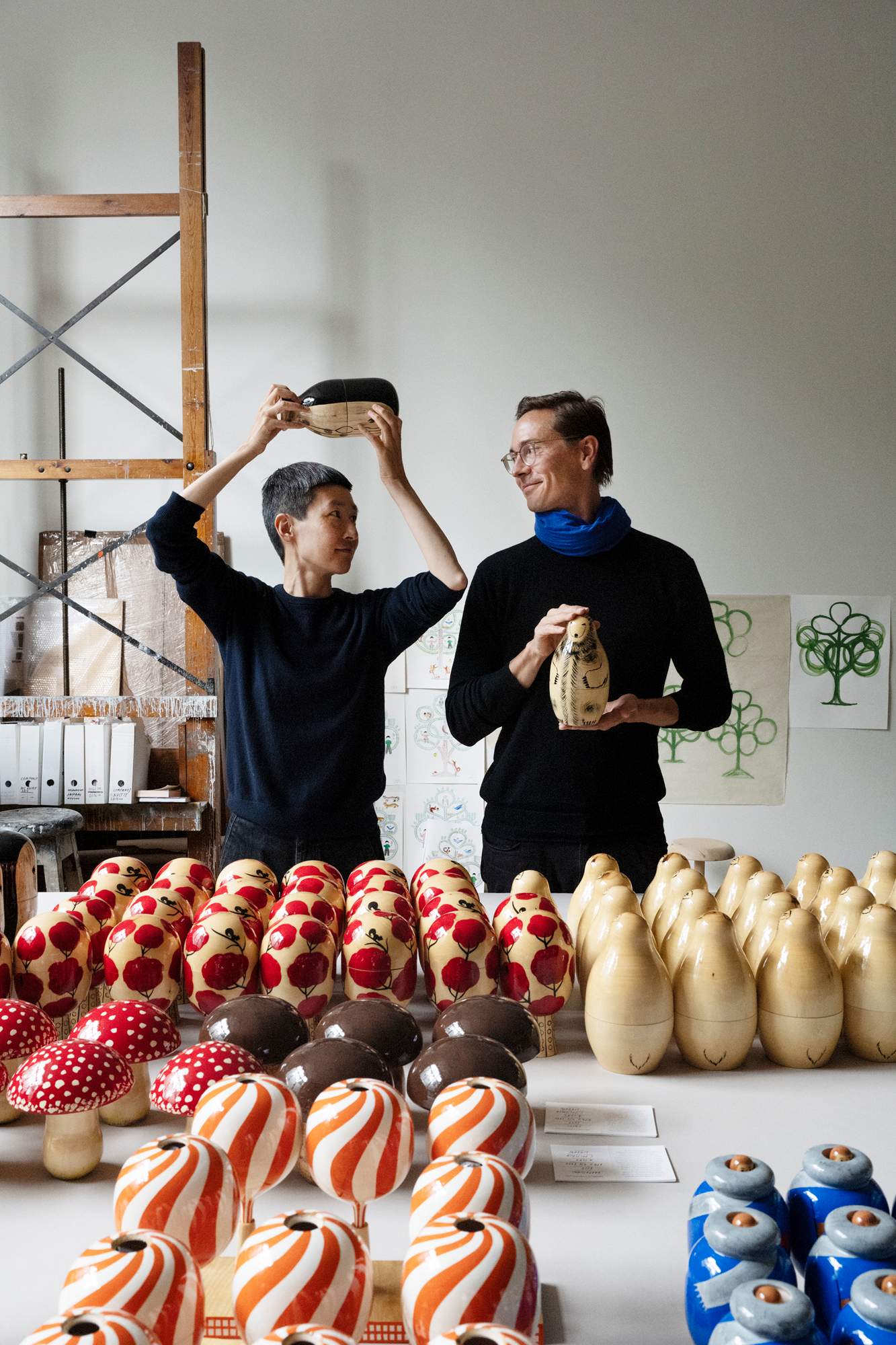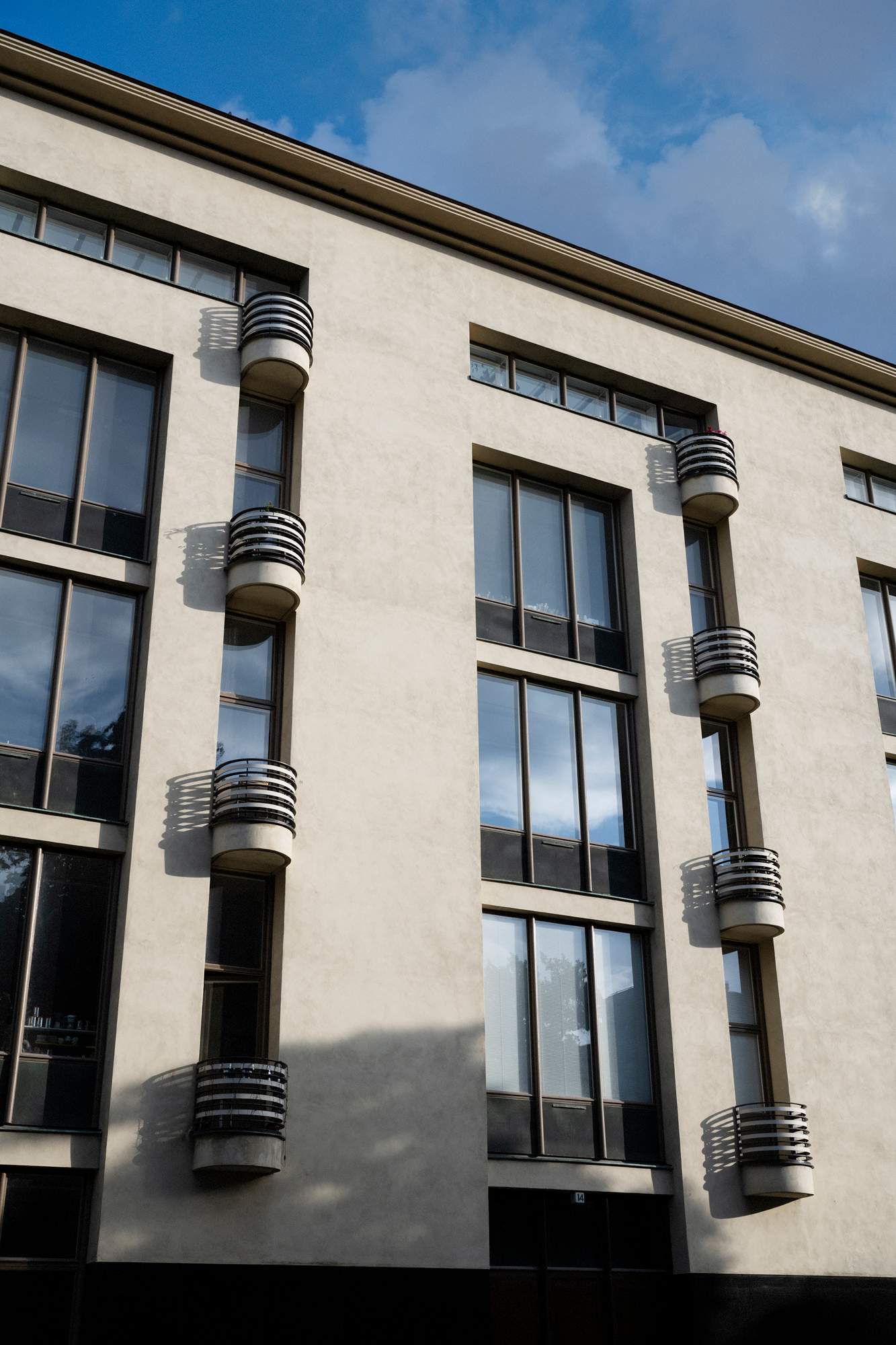 At Lallukka, an artists' residence in Helsinki, four-year-old shiba inu dog Yaya is curiously watching her ladder-bound owners Aamu Song and Johan Olin busy themselves on a large-scale design work. The well-groomed hound is one of the newest residents but by no means the building's first animal occupant. "Lallukka is known as the home of Tove Jansson, the creator of the Moomin characters, but it was the family's pet monkey who was the star of the building," says Timo Turja, the Lallukka Foundation's representative, as he introduces monocle to the residents (past and present) of this historic site. "He would often escape the building and wreak havoc in the neighbourhood."
It sounds like a scene from an off-beat old film but Lallukka's history is full of stories like this. Built in 1933, its list of residents over the years reads like a who's who of Finnish art history. Over nearly 90 years, most of the country's best-loved painters, sculptors, actors and musicians have called this building in the Töölö district home.
Lallukka itself is a Helsinki landmark. It was one of the first buildings in the city to be created in a pure functionalist style. It was commissioned in 1930 through a high-profile open architecture competition in which many notable names took part; among them was the young Alvar Aalto. Two wealthy traders, Juho and Maria Lallukka, had stipulated in their will that a multi-disciplinary artists' residence be built in Helsinki and that the building should reflect the creativity of the residents as well as inspire them.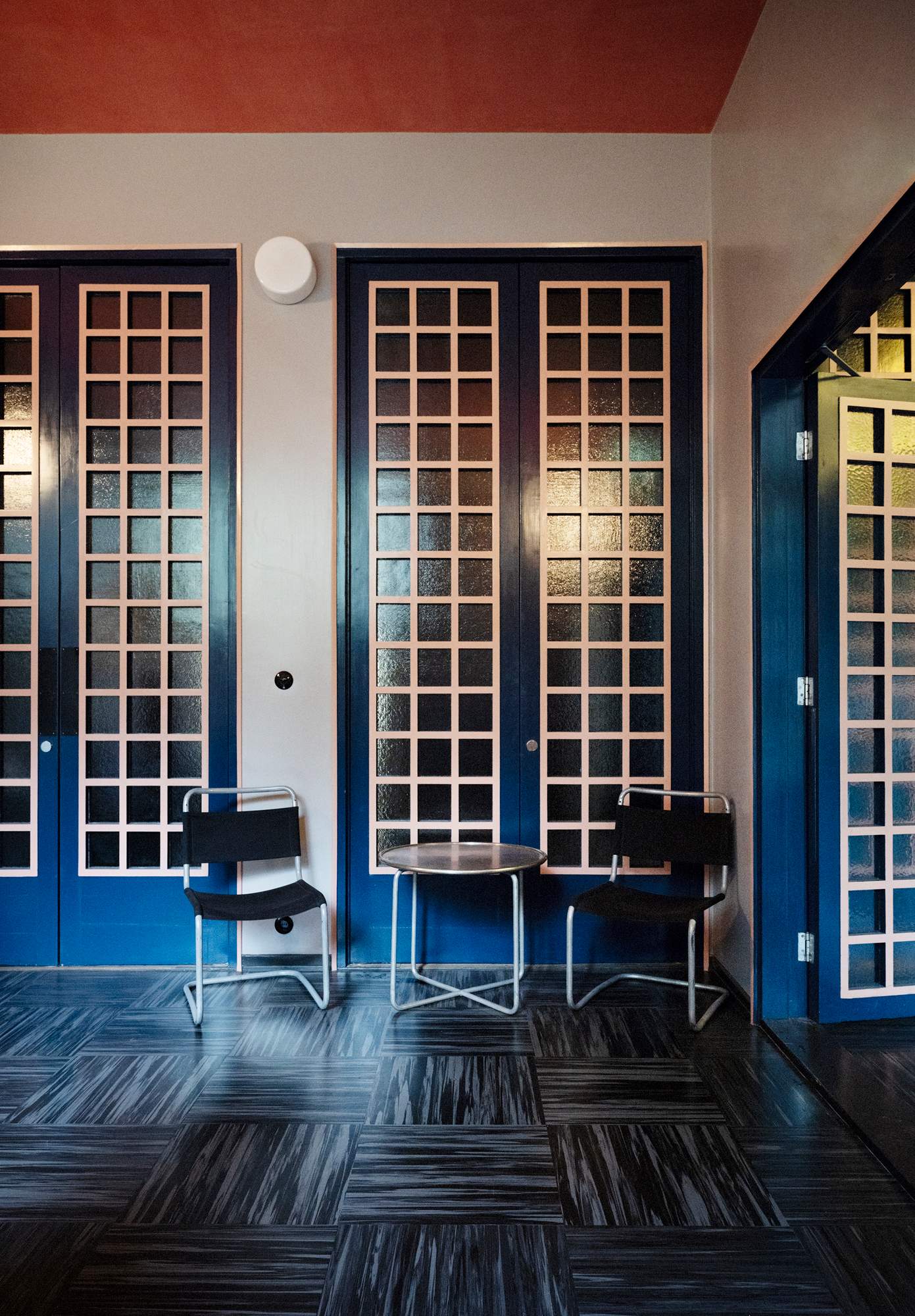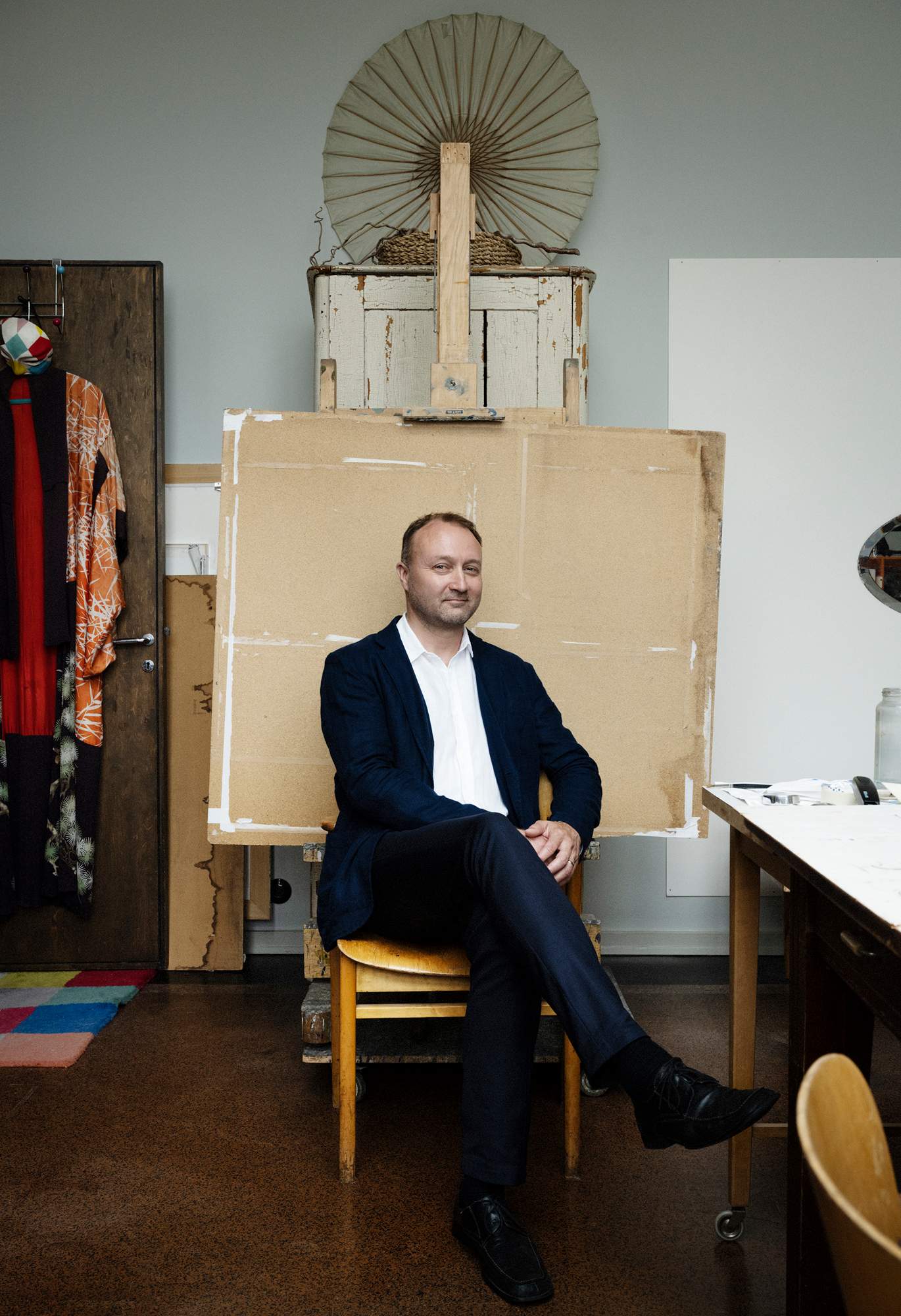 The guardians of that sizeable bequest took a liking to the proposal of the young and, at the time, relatively unknown Finnish architect Gösta Juslén. "His design imprint is visible not only in the building's exterior and the structure; Juslén also designed the interiors," says fellow Finnish architect Simo Freese. Freese knows the building well, having been in charge of its sensitive restoration from 2012 to 2017. Today the residence's frame – as well as its windows, doors and most of the floors – remain from the 1930s. "Restoring them to their original state was a painstaking task," he says. "The shiny blue colour of the lobby, for instance, cannot be achieved using modern methods. It had to be hand-painted with a brush using various sheen levels."
Juslén's original design choices differ from other buildings of the era and reflect the fact that Lallukka was built for artists. For example, the ateliers for painters and sculptors feature north-facing skylights that provide ample and even light throughout the day. After the recent renovation, musicians and actors were given dedicated rooms to practise in. In one such room we find composer and pianist Iiro Rantala rehearsing for the evening's concert with popular Finnish tango singer Eino Grön. Rantala has lived in Lallukka with his wife, an actress, and their two children for five years. "I had to wait a few years to get in but it was worth it," he says. "It really helps my creative process to live with other artists. There are many musicians in the building and I often ask them to play my new compositions and give me feedback."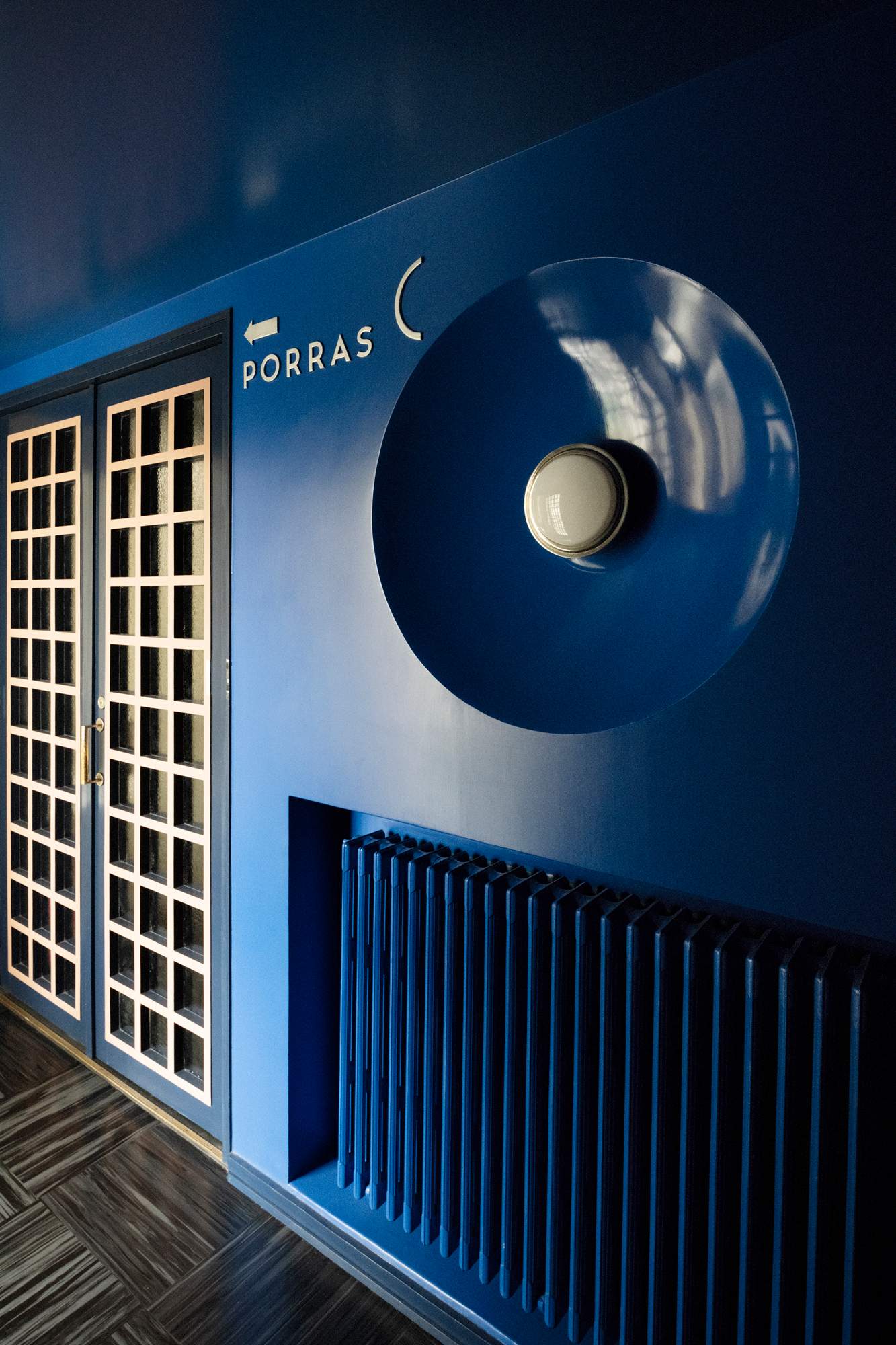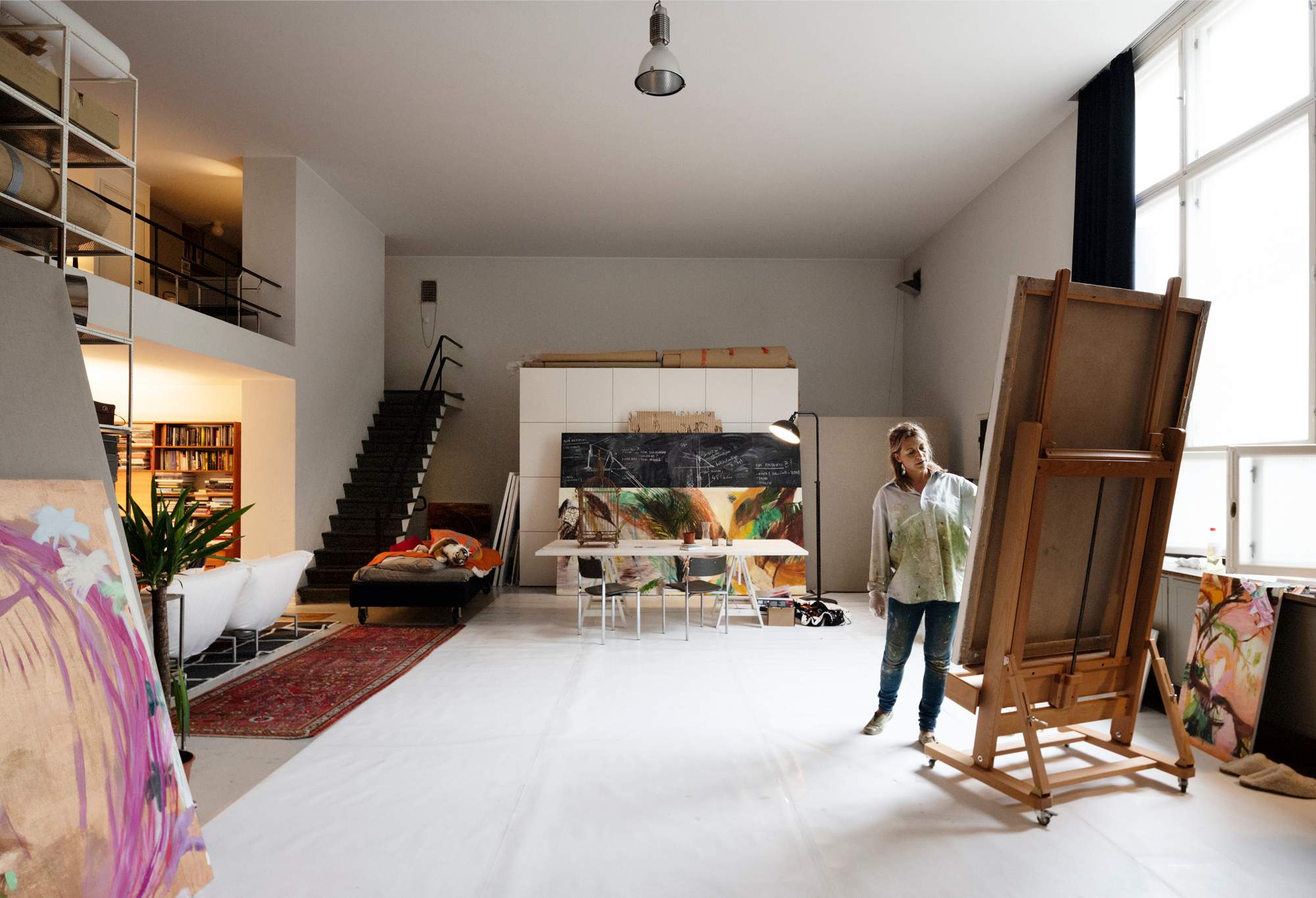 In their will, Juho and Maria Lallukka stipulated that the living costs of the artist home should be kept low so that the residents could focus on creating art. "This means that our rent levels are about half of what you would expect to pay in this area," says the foundation's president, Mikko Mikkola. Affordable rents, spacious, well-lit apartments and the building's cult status among Finland's art scene mean that the waiting list for a spot at Lallukka is often long. "We get one or two new residents a year – and most people who move in stay for the rest of their lives," adds Mikkola. The new residents are chosen based on merit by the foundation's board of directors, which consists of the president, an architect and a representative from each of the art forms practised in the building.
"Art is something you must experience physically; we can't move our entire lives online"
One current goal of the operators is to make Lallukka more international. Until recently, almost all the residents have been Finnish. Korean designer Song is the first non-Finnish resident since the 1970s; she moved in with her partner Olin and their pooch a few months ago. "There is something magical about this place," she says from the couple's ground-floor atelier, which overlooks a park. "I feel as though I am part of something bigger; a historical continuum." The large windows open onto the street and it's not uncommon for passers-by to pop their head in and marvel at the duo's design work – or Yaya, the "window princess", as Olin calls her.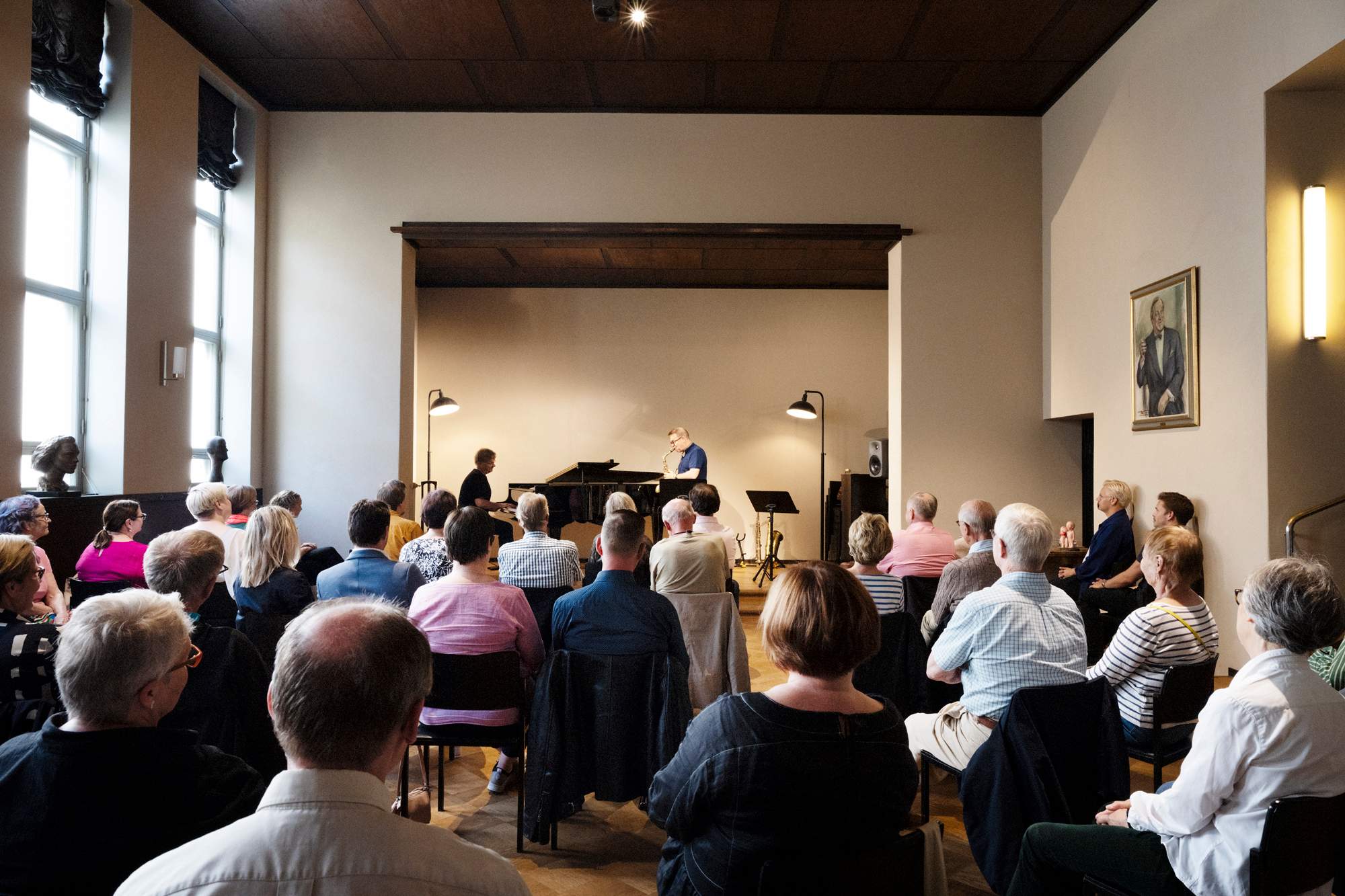 Gösta Juslén
When Lallukka was built, Gösta Juslén (1887-1939) was still relatively unknown outside the architect community. Since then, he might have been overshadowed by his more celebrated contemporaries, Alvar Aalto and Eliel Saarinen but he is still considered one of the most influential functionalist architects in Finland. Juslén graduated from Munich's prestigious Technische Universität and his earlier works are classical  in style. Shifting his focus to functionalism around the time that Lallukka was commissioned, his trademark style can be described as bold and adventurous – as evidenced by the fact that his design choices here also included elements of art deco.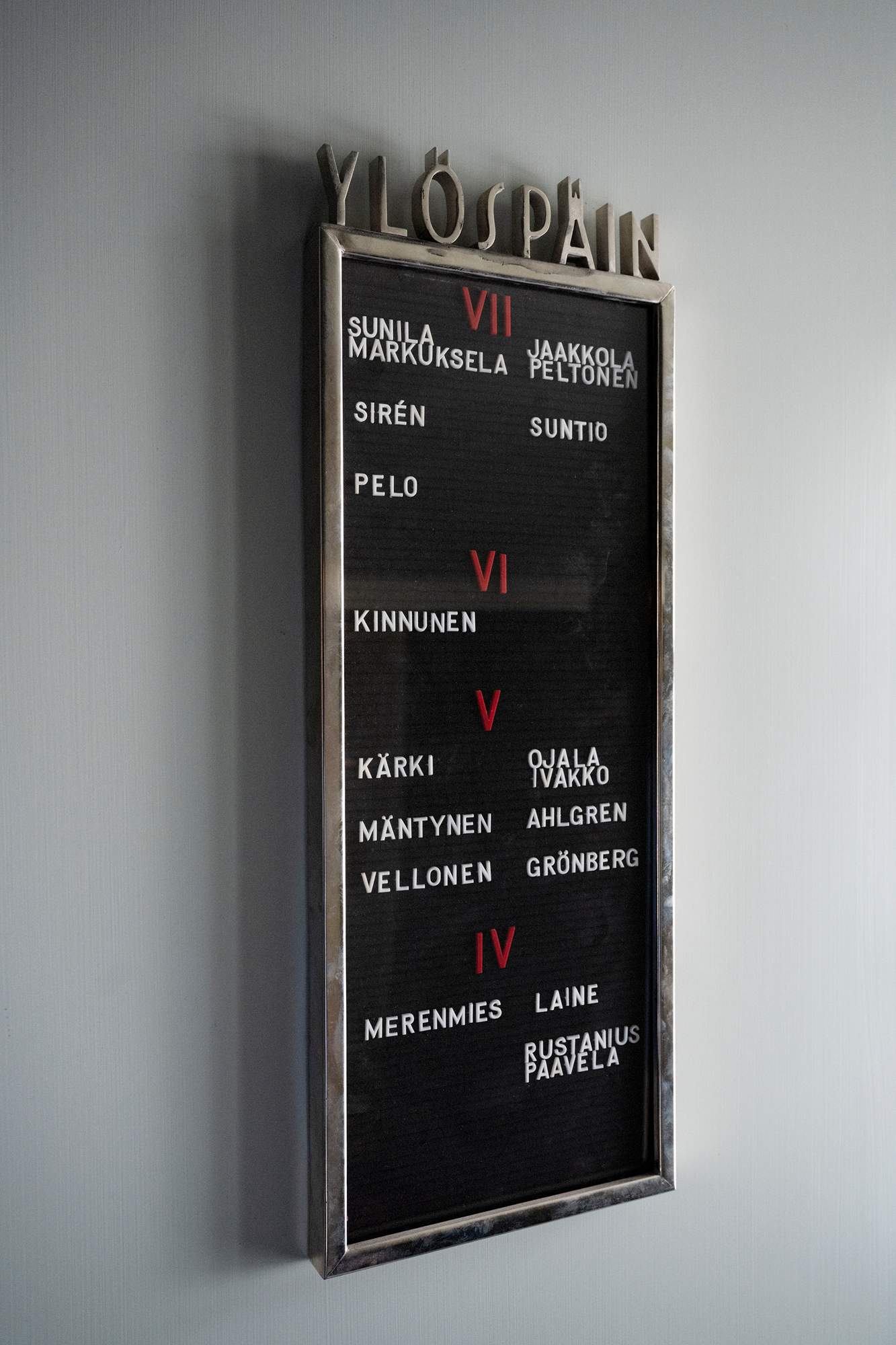 Communal living is making a comeback in Helsinki and the city has several artist residences for painters and musicians. But Lallukka remains unique in that it welcomes artists from multiple disciplines and was designed specifically to support their respective crafts. "The way in which it was designed means that it is not an artists' commune nor a co-working space," says Freese. "If some residents want to keep to themselves, and many do, it is easy for them to do so." But the benefits of living with other artists in one building are clear. "We need more spaces where people from different fields can come together," says sculptor Tommi Toija. "Sometimes I can hear my neighbour playing a horn or singing, and it inspires me. Art is something you must experience physically; we can't move our entire lives online."
As the early evening light envelops the building, both its residents and people from the neighbourhood gather in the ballroom. Rantala and his fellow musicians entertain the crowd and Toija talks about his artwork. While physical-distancing rules have meant that larger concerts paused this year, and gallery attendance was limited, the artists haven't stopped. For the residents of Lallukka, coming together and continuing their work is now more important than ever.