Briefing / Global
Fashion
Briefing
From luggage that will leave you longing to get back on a plane to elegant Japanese skincare prodcuts that will keep you looking fresh, we round-up new releases.
"The idea of the bag is personal to me because I have spent most of my life travelling," says acclaimed architect David Chipperfield, whose latest project is a bit more compact than the museums and residences he's known for designing. "Instead of complaining that every bag I buy does not work, it has been an opportunity to design a bag that suits my lifestyle." The result, Suit-case, is made for a lifestyle on the road and the short-hauler. Created by German luxury bag specialists Tsatsas from a biodegradable wood fibre and calfskin leather, it's a fine thing to behold.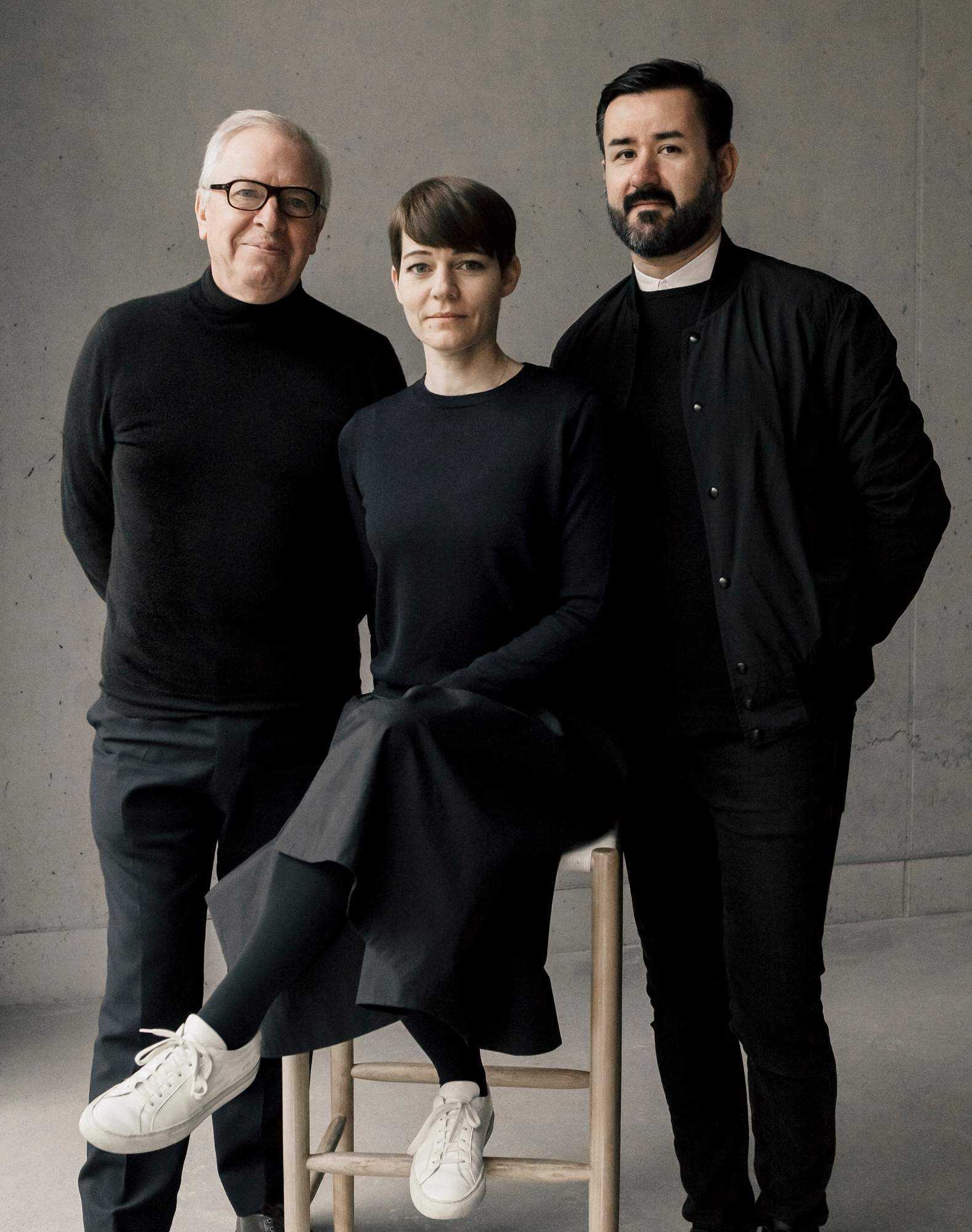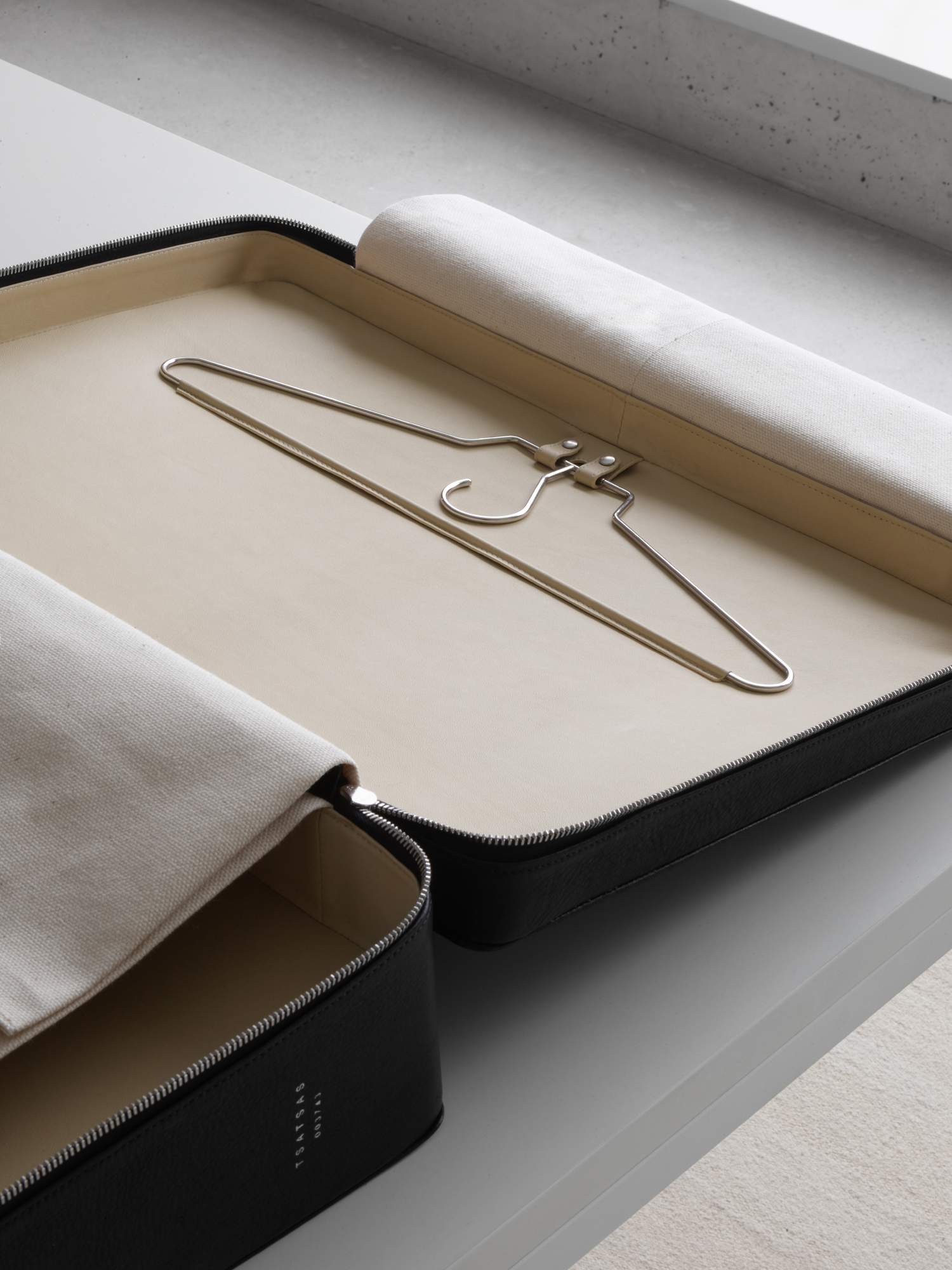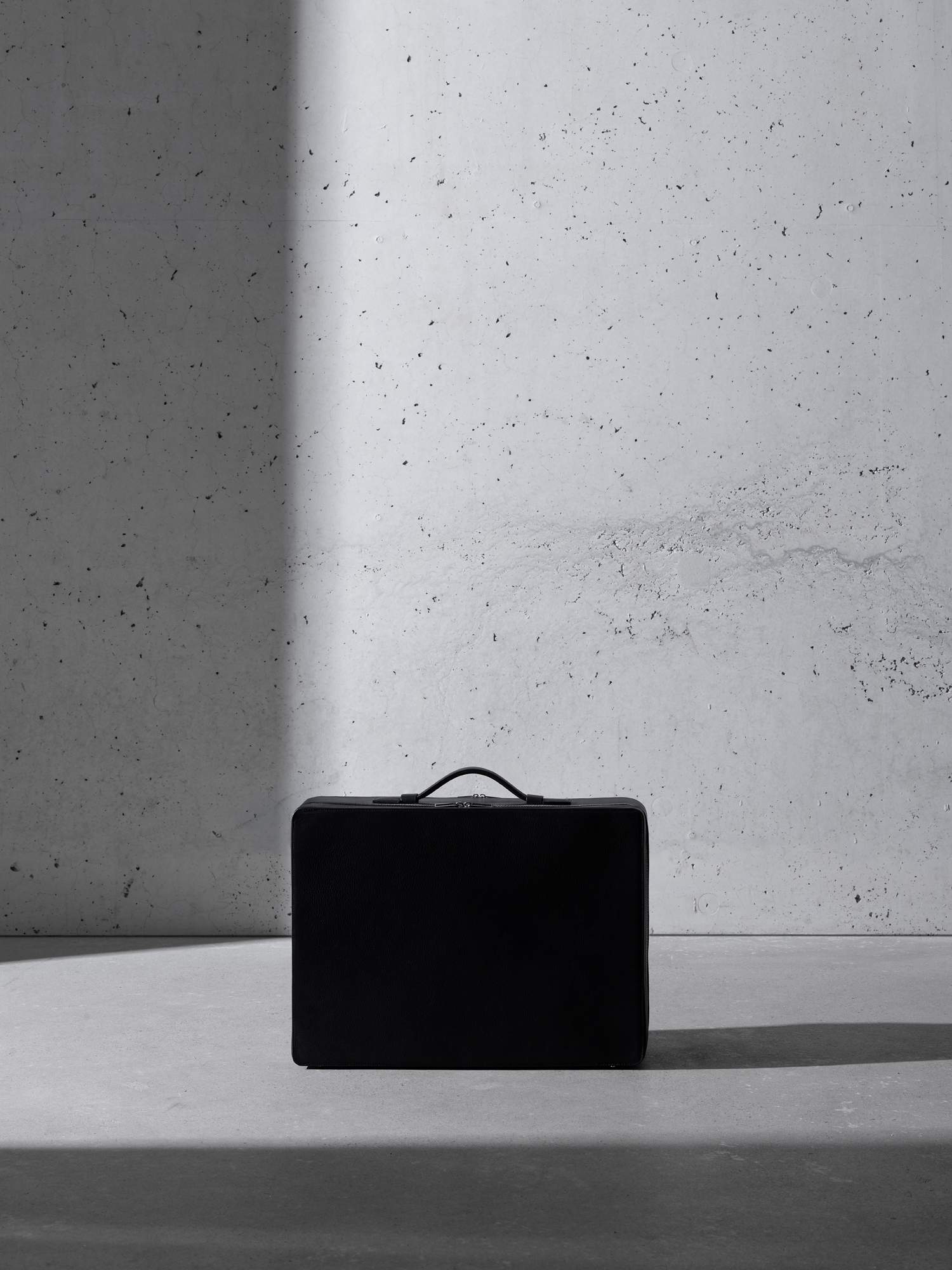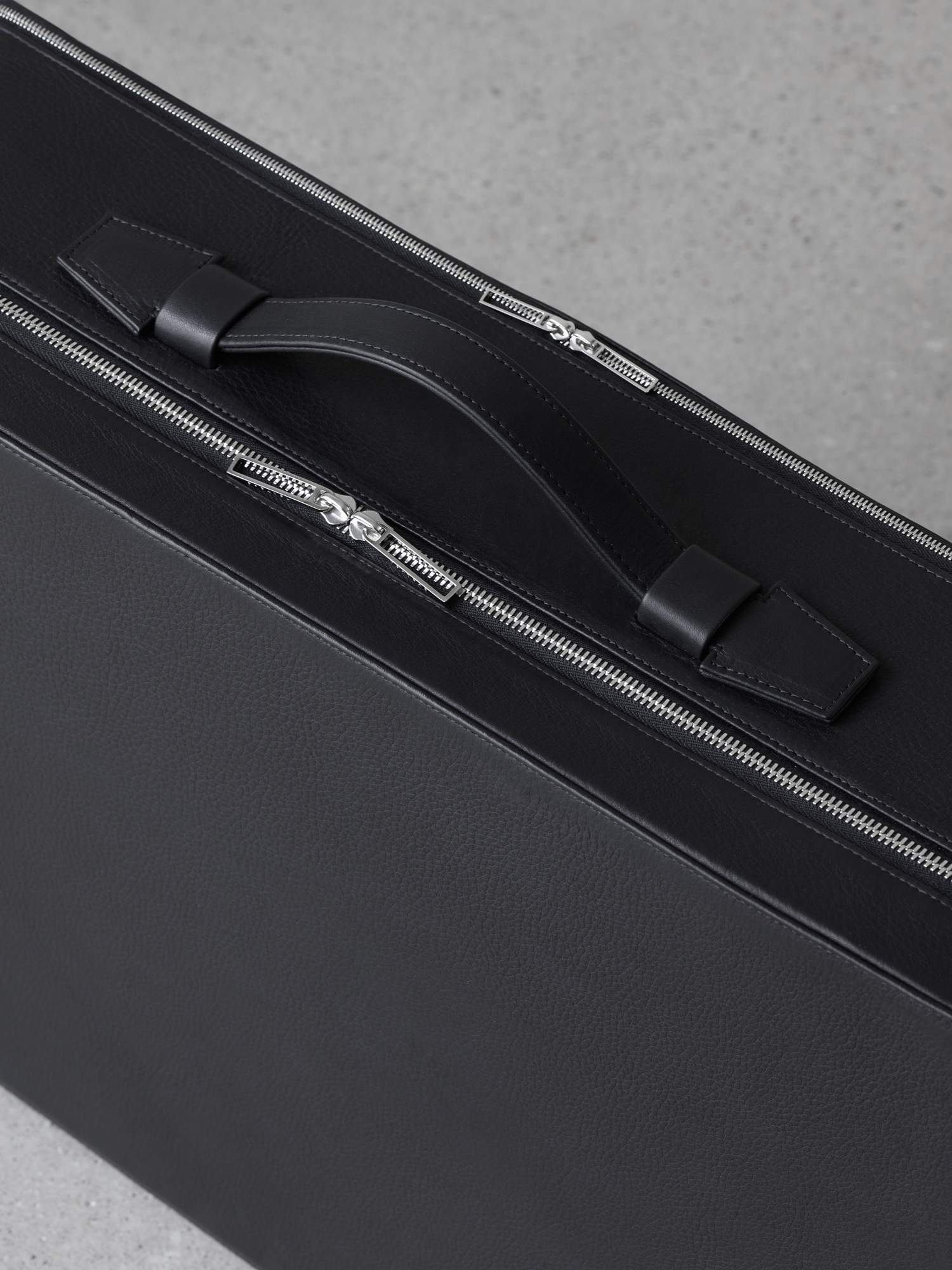 "It was a long-term project," says Esther Tsatsas, who founded Tsatsas in 2012 alongside partner Dimitrios (pictured, on right, with Chipperfield and Esther), whose father runs a leather bag workshop in Offenbach, where Suit-case is produced. "About four years ago we went to Berlin and got to know David and soon learned he travels a lot, that's part of the reason why this took so long," says Esther, laughing. "He doesn't like to check in luggage, so this was really about creating for him the perfect cabin bag that can hold a suit and shoes." The result is the hand-luggage-sized, streamlined black case, which – while masculine in style – suits both men and women.
Chipperfield  notes that, for regular travellers, a bag's importance is often exaggerated. "It becomes part of your discipline of packing," he says. "I like the way the Japanese arrange flowers, because it starts with the vase and then you put flowers into the vase," he adds, noting that in the West we tend to buy flowers then frantically search for the right vase. "I think the relationship between the container and the contained is the same for packing. If I know which suitcase I am using, then I know how to pack." 
tsatsas.com
---
Earth-friendly spoils
japan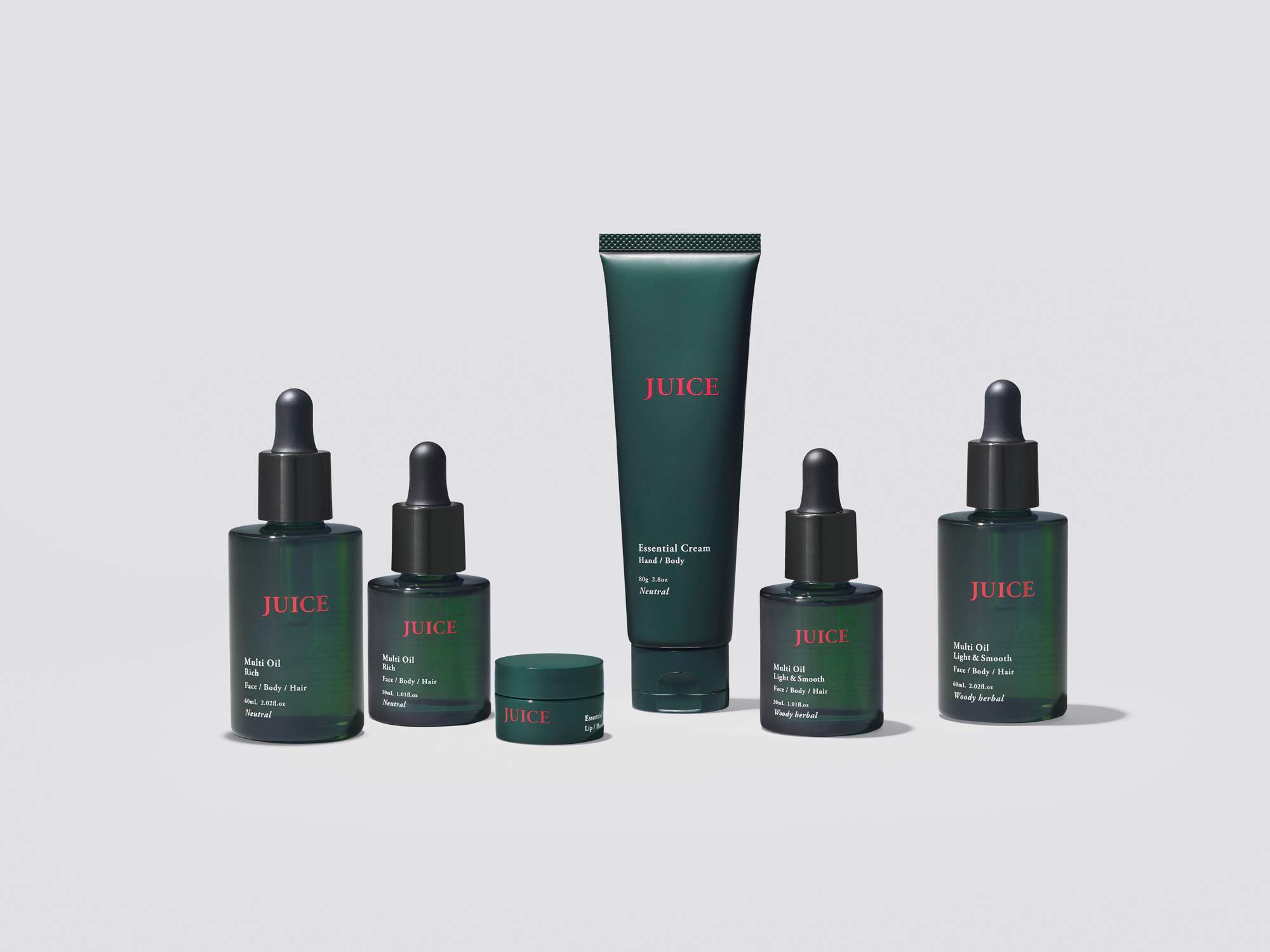 Juice is a new skincare brand from Japanese fashion powerhouse United Arrows (UA). Extracted from camellia japonica, a rare plant species available on Kakarajima Island in Japan, the multipurpose oil is crystal- and chemical-free and can be applied to the face, body and hair. UA has partnered with the small island, which has a population of just 100, where locals handpick camellia fruits, sun-dry them and reuse any waste as compost. Where's the rub? 
juice-skincare.jp
Q&A
shugo moritani
Tokyo Design Studio
New Balance
Tokyo Design Studio [tds], launched in 2012, is one of New Balance's R&D hubs. Earlier this year, it opened T-House, an atelier-cum-shop in Nihonbashi Hama-cho next to the Sumida River. While far away from the headquarters in Massachusetts, Tokyo is a key location for the American heritage brand. Shugo Moritani, tds's creative design manager, explains why.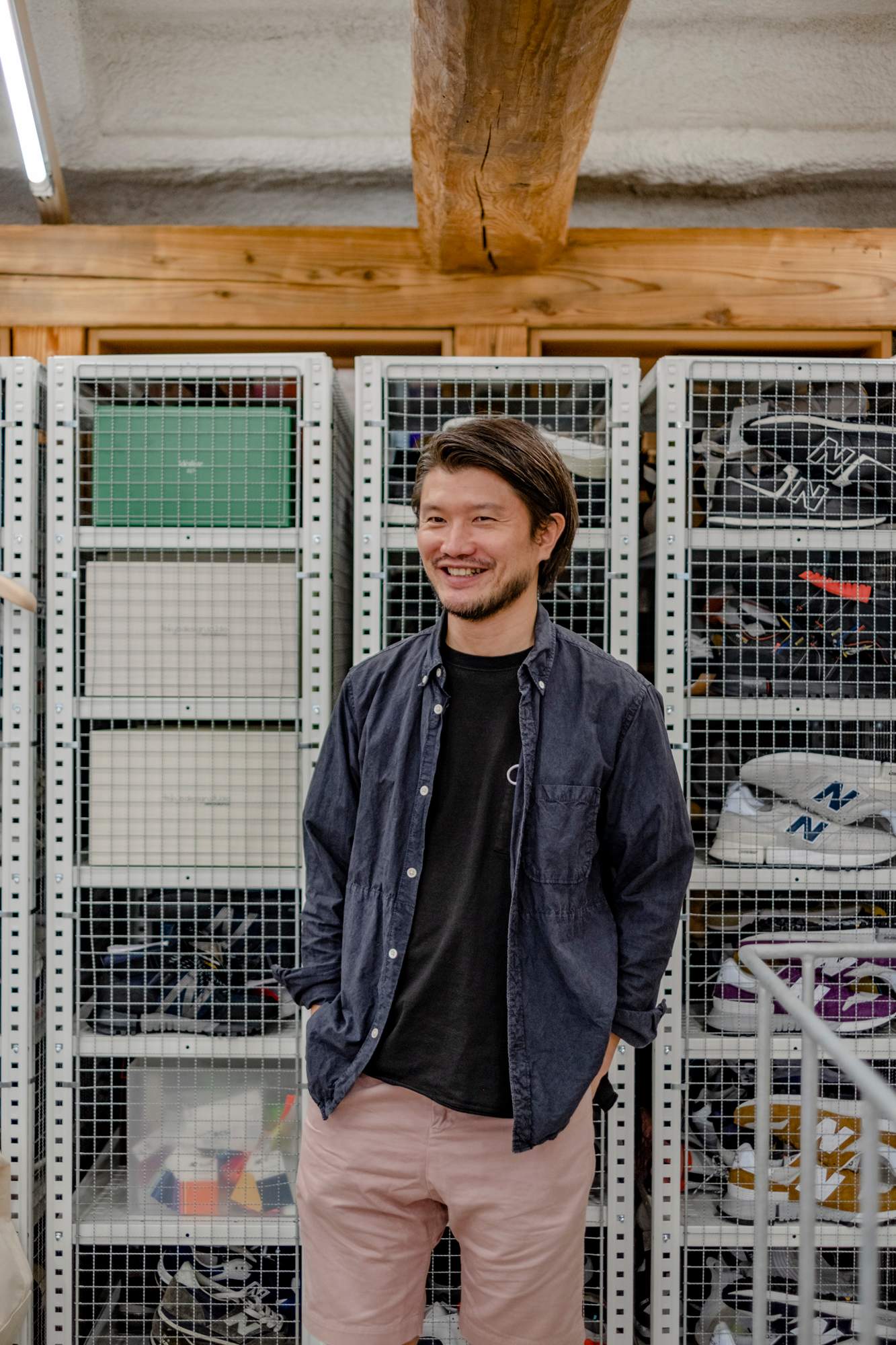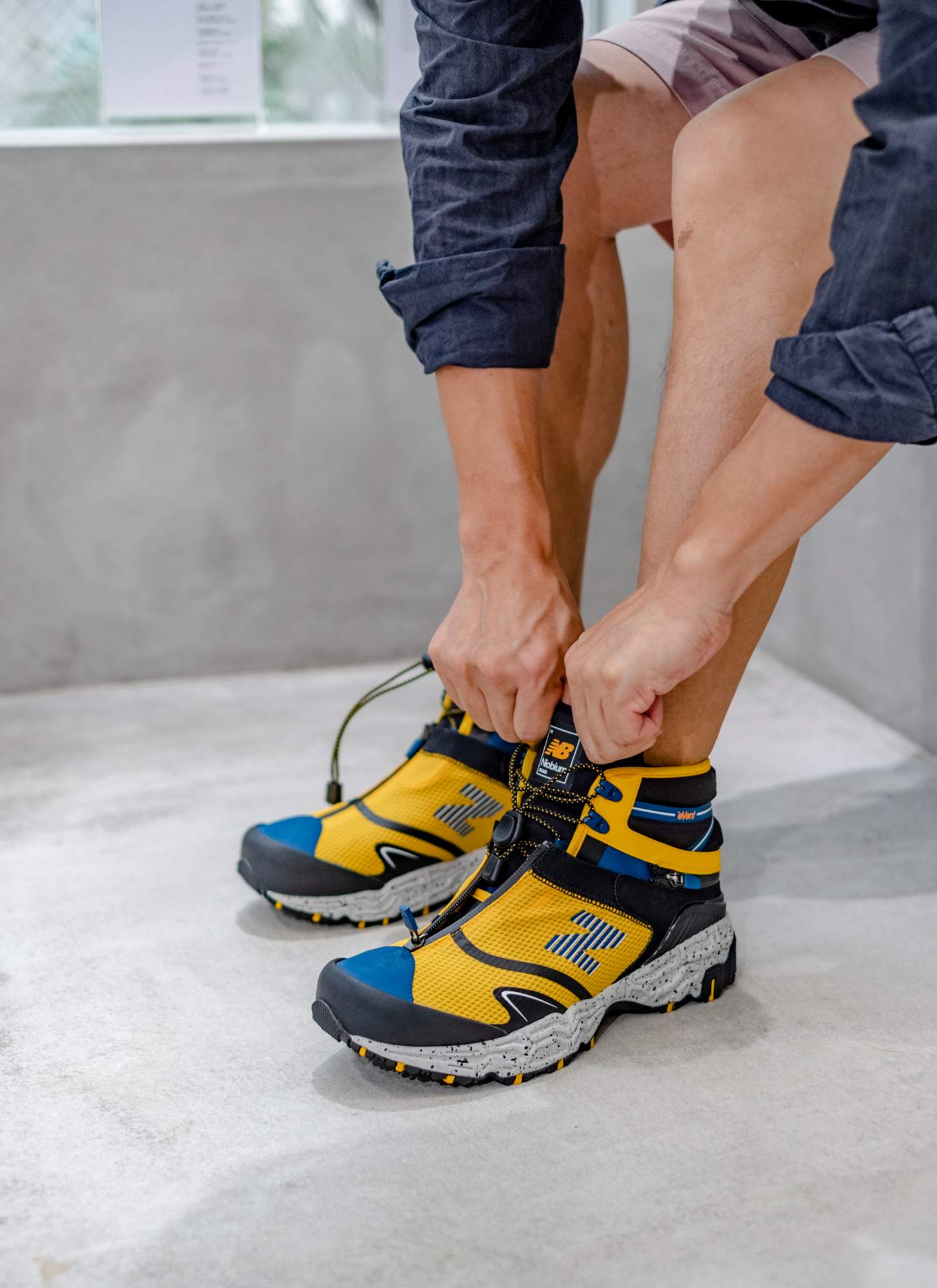 What is Tokyo Design Studio?
tds is tasked to develop new models and concepts in the lifestyle department. We specialise not only in footwear but also in clothing, as New Balance needs to focus more on fashion.
Why in Tokyo? 
We don't have a pyramid structure with the headquarters on the top and the rest below. The studio is in Tokyo because the Japanese design sensitivity and the combination of handiwork and innovation we can produce in Japan are all great assets for the brand. From here we are expected to lead not only the Asian market but the global market in lifestyle and fashion.
What do you develop at TDS?
Footwear, clothes and accessories such as bags – so, we're diversifying our offer. New Balance is famous for classic trainers such as the Made series (made in the US and UK). Here we create something new by using the sports craftsmanship the brand has built up over the decades. We have done "Made in Japan" trainers too. Initially, clothing was exclusive to Japan but now everything is sold globally at about 80 shops, from Dover Street Market in London to Boon The Shop in Seoul.
What do you think about the increasingly closing gap between fashion and sport?
This atelier-cum-shop setup, T-House, reflects our brand's creative culture. It's a new two-storey building where we installed the structure of a 122-year-old kura, a Japanese traditional warehouse, inside. Having the studio above the shop gives the project transparency too, as our customers know that the products we're selling are designed here in east Tokyo.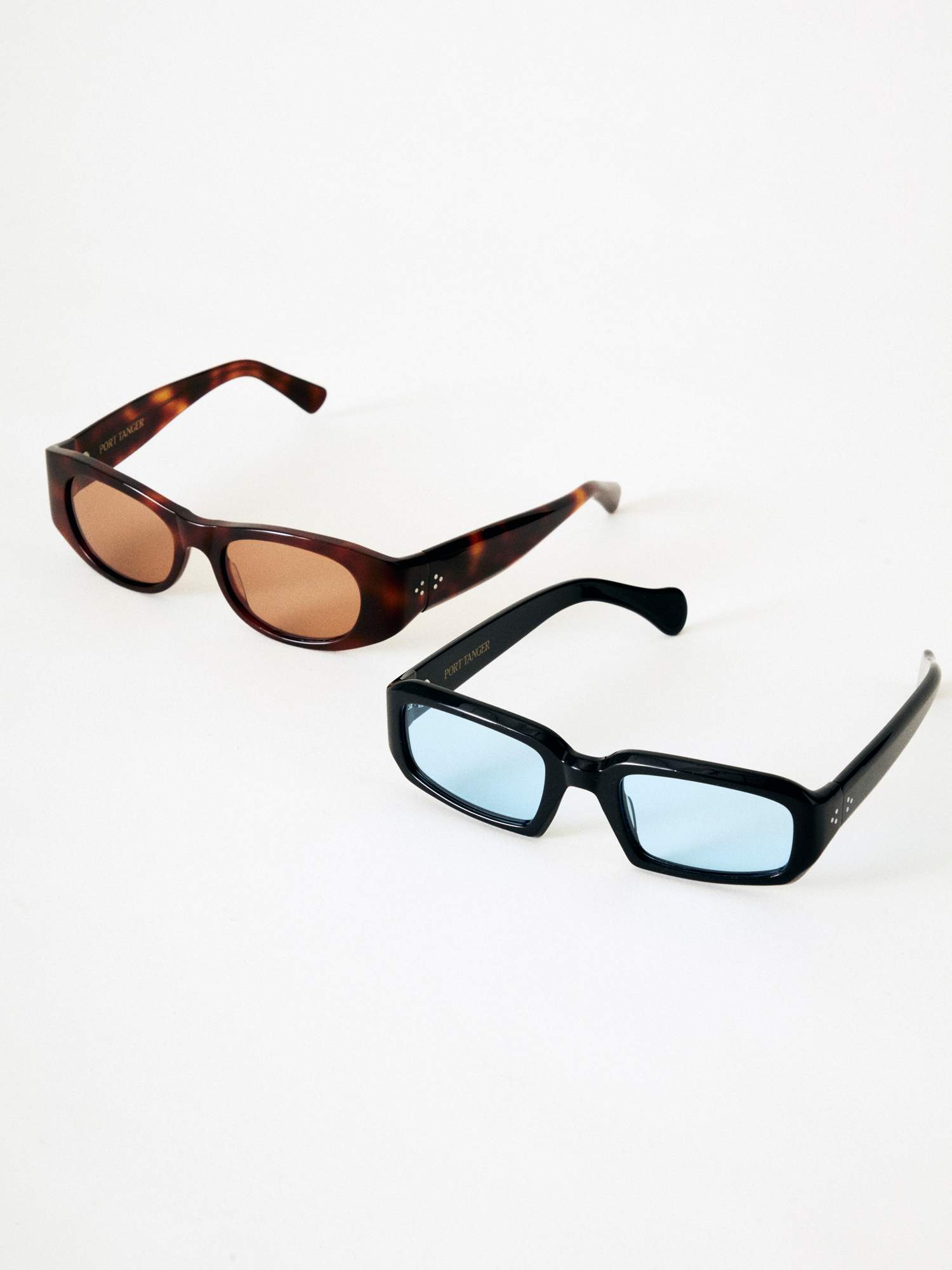 Looking to the place of its namesake, Port Tanger draws inspiration from the Moroccan city of Tangier's rich and vibrant history. The "Made in Italy" eyewear label, formed by Daniël Sumarna and Bilal Fellah (the latter's Algerian roots led his desire to re-engage with North Africa) is available in select boutiques across the world and online. 
porttanger.com
---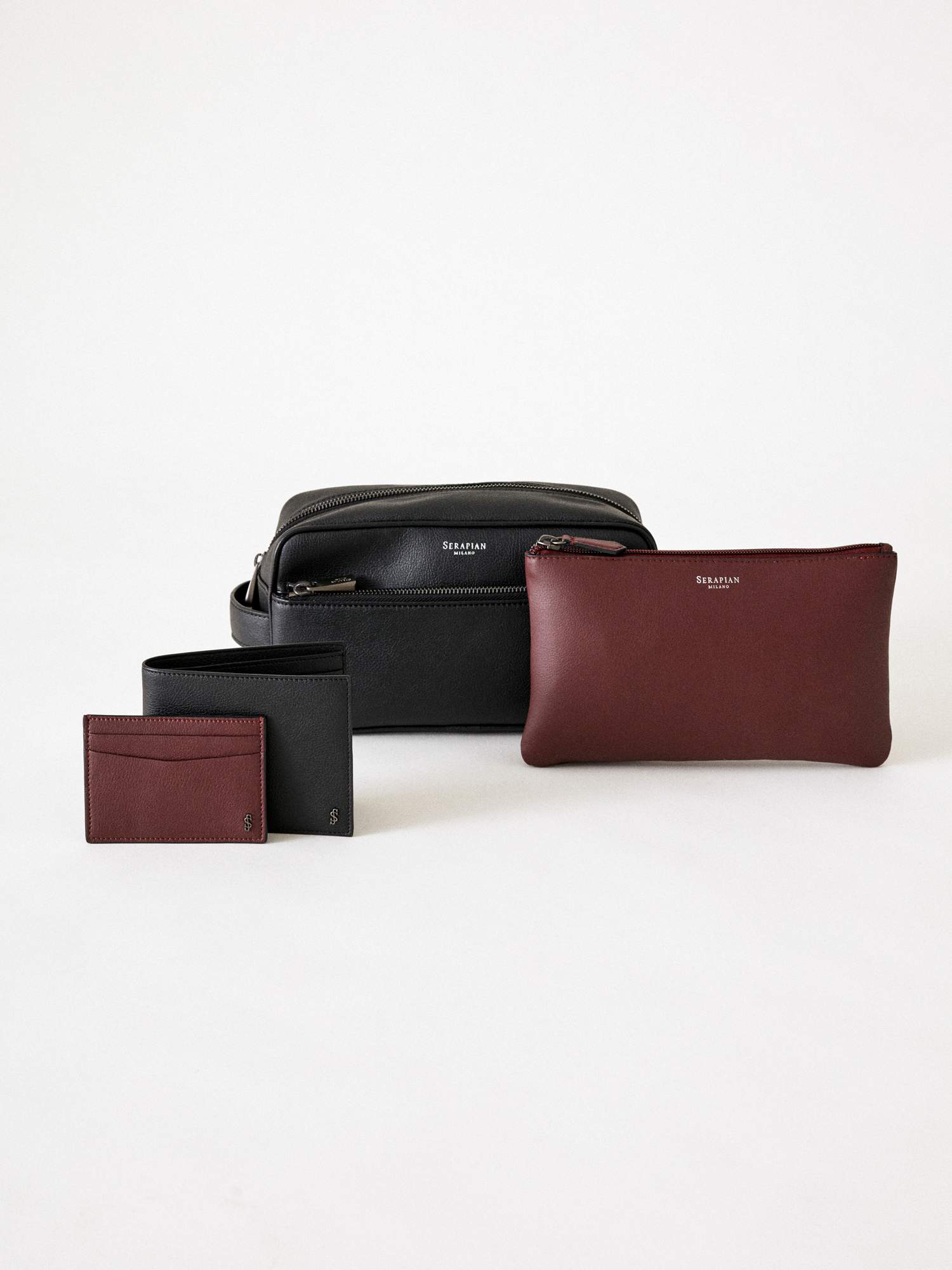 "We wanted to show that a vegan material can have an Italian soul," says Giacomo Cortesi, ceo of Serapian, the Milanese label that has just unveiled its first non-leather collection of wallets, bags and pouches to the world. Crafted from grape skins salvaged from the finest Italian wineries, the fibre has been designed to look, feel and smell just like leather. "Sustainability is important to our clients," says Cortesi. 
serapian.com
Photographer: Ben Richards, Still life: Trisha Ward, Images: Alexander Kilian, Gerhardt Kellermann