Briefing / Global
Food
&

Drink
Briefing
A first look at a London restaurant group's latest bakery, a Parisian spot par excellence plus Sydney's best new bar.
Chef David Gingell and restaurateur Jeremie Cometto-Lingenheim – the folk behind north London joints Primeur, Westerns Laundry and bakery-cum-restaurant Jolene – are adding the finishing flourishes to their newest opening, in Finsbury Park. What was once a discount fridge emporium has seen its fortunes rise to become a bakery and 60-seat restaurant: welcome to Big Jo.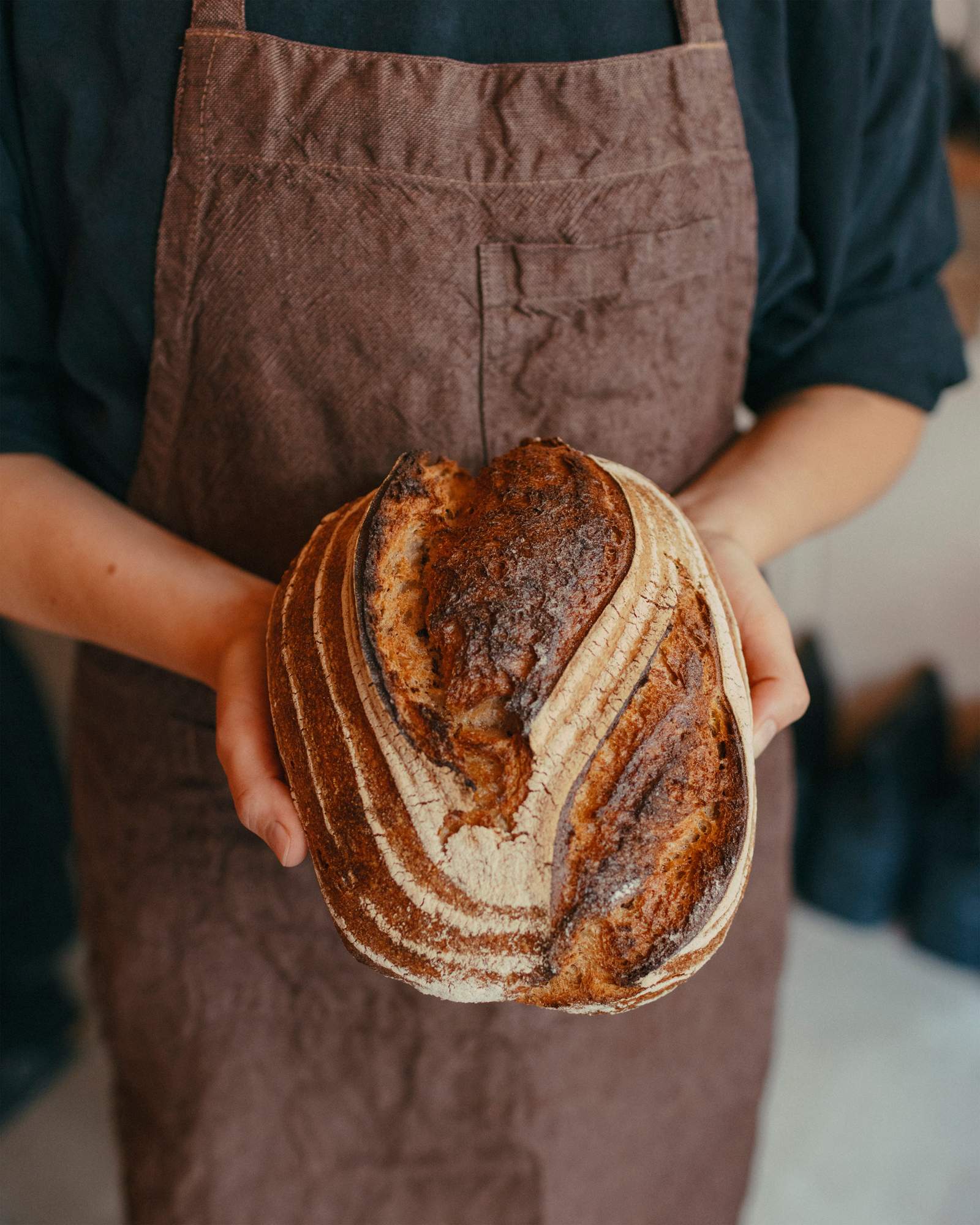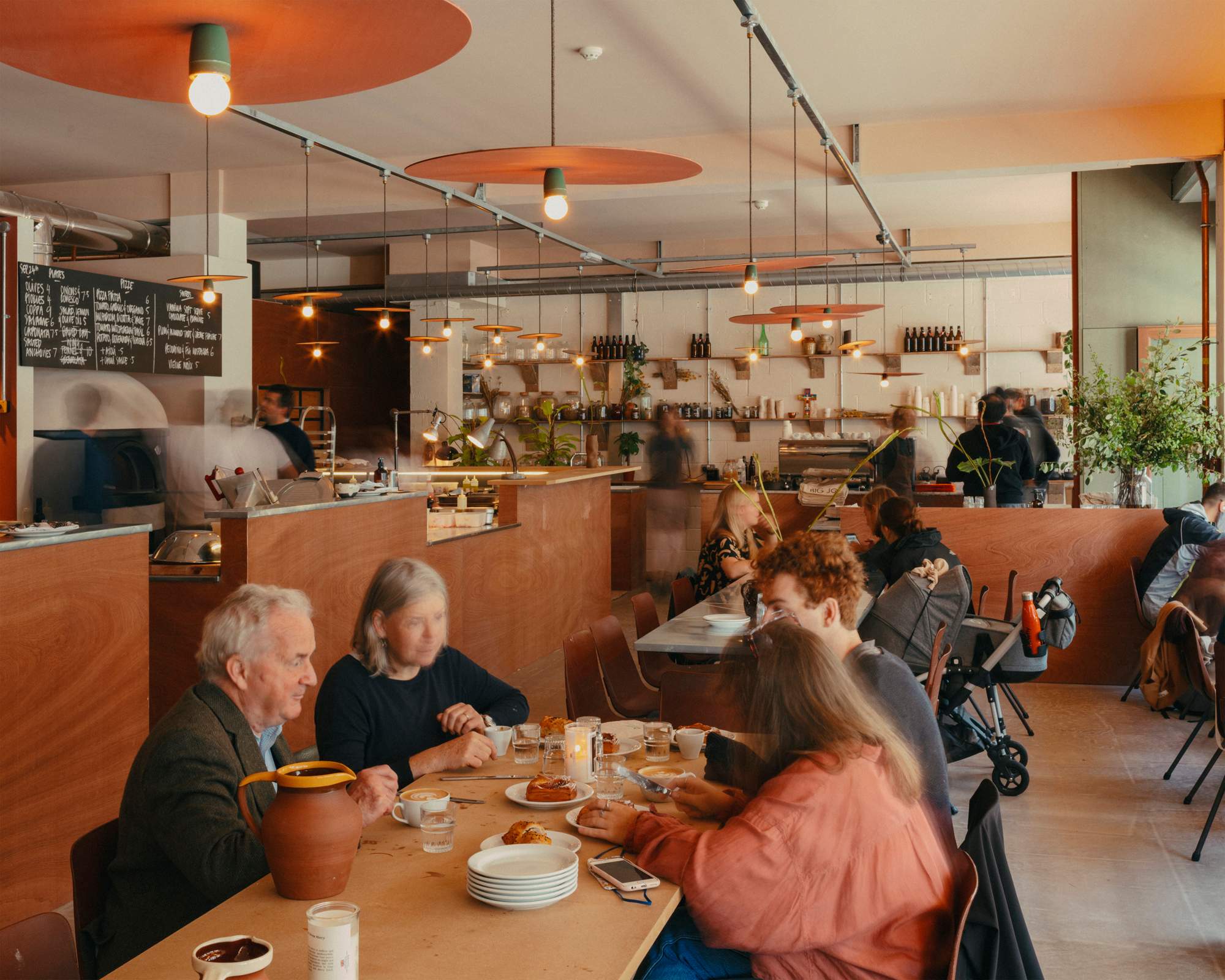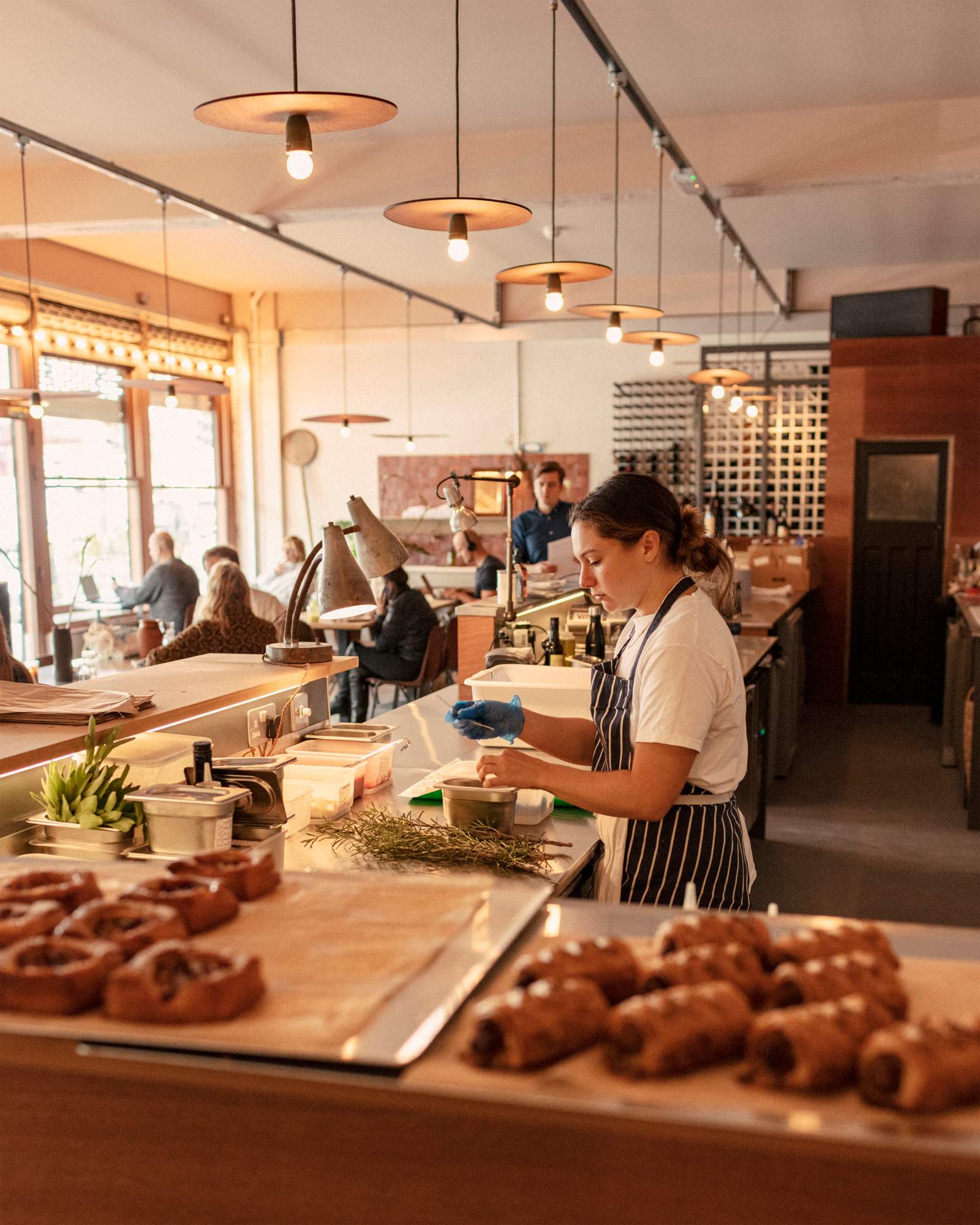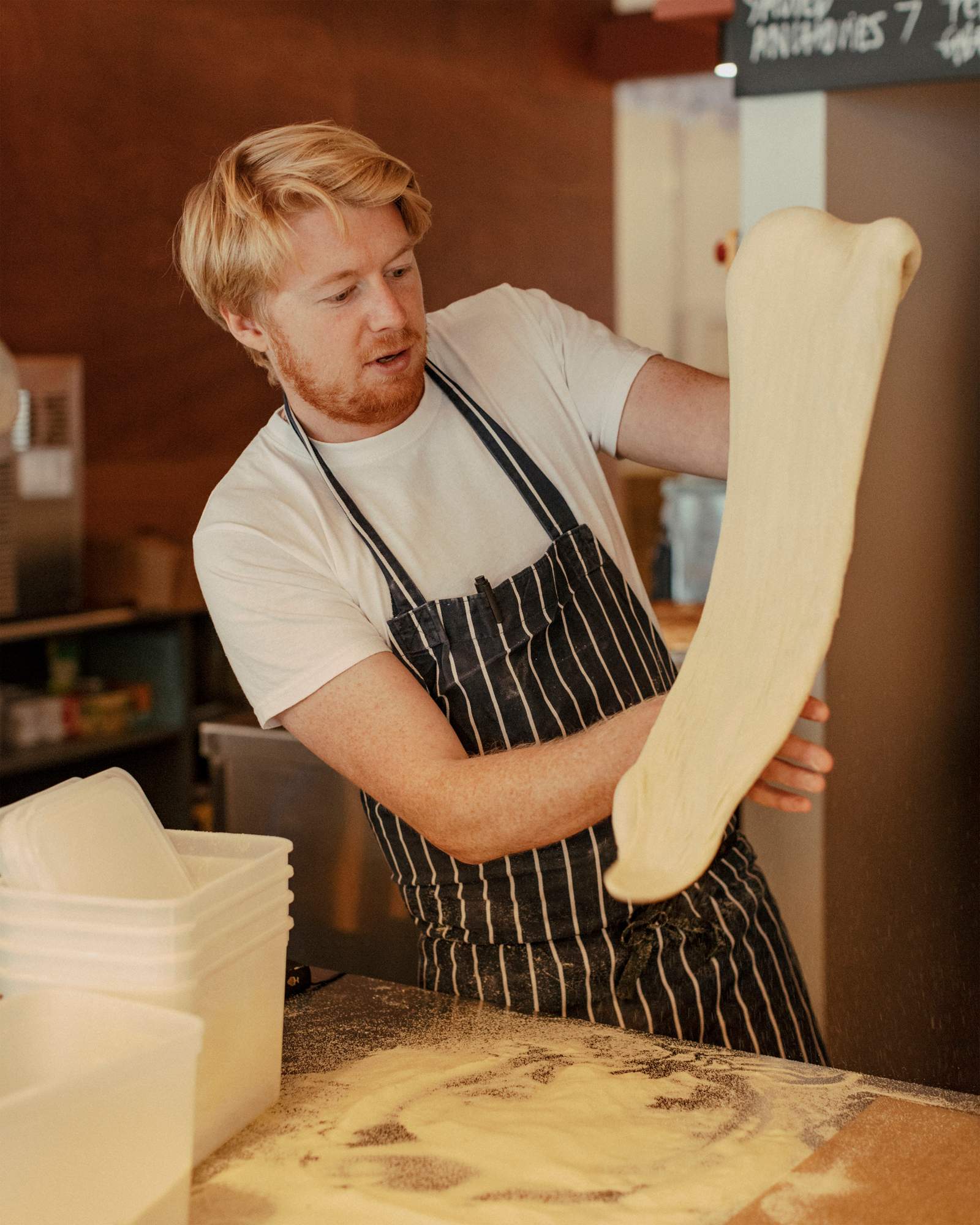 The long, communal tables are unpacked, the wine rack is piled high with natural tipples and the pair are waiting for a delivery of heritage grain from a farm in Gascony. A friend introduced them to farmer Andy Cato (one half of electronic music duo Groove Armada) and his "wild farming" technique rooted the restaurateurs' outlook a few years ago. "There's a reason why the flour tastes delicious: it's actually doing something for you," says Gingell. "It was a huge moment where we went, 'Oh right, yeah!'"
Cato's wheat will be milled on site daily to retain flavour, essential oils and amino acids, and customers will have a view of the grain silo. "We will have three mills here so we will have three different types of flour," says Cometto-Lingenheim. "We wanted to make this process visible. Most people have no idea that we mill our own flour – but it's important that they understand why we do it." As of 2021, Cato's back-to-basics farming will take root in Sussex and Surrey as he brings his growing methods to the UK.
"We work very much like a grandmother doing her shopping at the market,' says Cometto-Lingenheim. 'We see what's fresh and then make something with what's on the stall"
Apart from baking buttery pastries and its signature sourdough bread, Big Jo will stick to the winning formula of the other restaurants, serving small plates of seasonal produce from Flourish (a small farm in Cambridgeshire that also supplies Brat in Shoreditch and Kiln in Soho). The meat comes from a farming collective in North Yorkshire, the charcuterie is from Italy and Roman-style pizzas come out fresh from the oven. "We work very much like a grandmother doing her shopping at the market," says Cometto-Lingenheim, being modest about his and Gingell's burgeoning reputation and growing restaurant group. "We see what's fresh and make something with what's on the stall."
Big Jo is – as the name suggests – their largest venture yet but it hasn't lost its neighbourhood appeal, with a walk-in bakery tucked up on one side where locals can pick up coffees, madeleines or a slice of cheese cake, or peruse a line-up of in-house fermentations. It's a preview of what's bubbling: the pair are planning to open 10 more small Jolene bakeries, or "little Jos", across the capital, with Big Jo as the hub. The owners are evangelical about ancient grains and their health benefits. "The biggest message is bringing something that was once considered elitist – ancient grains – to people all around London," says Gingell.
bigjobakery.com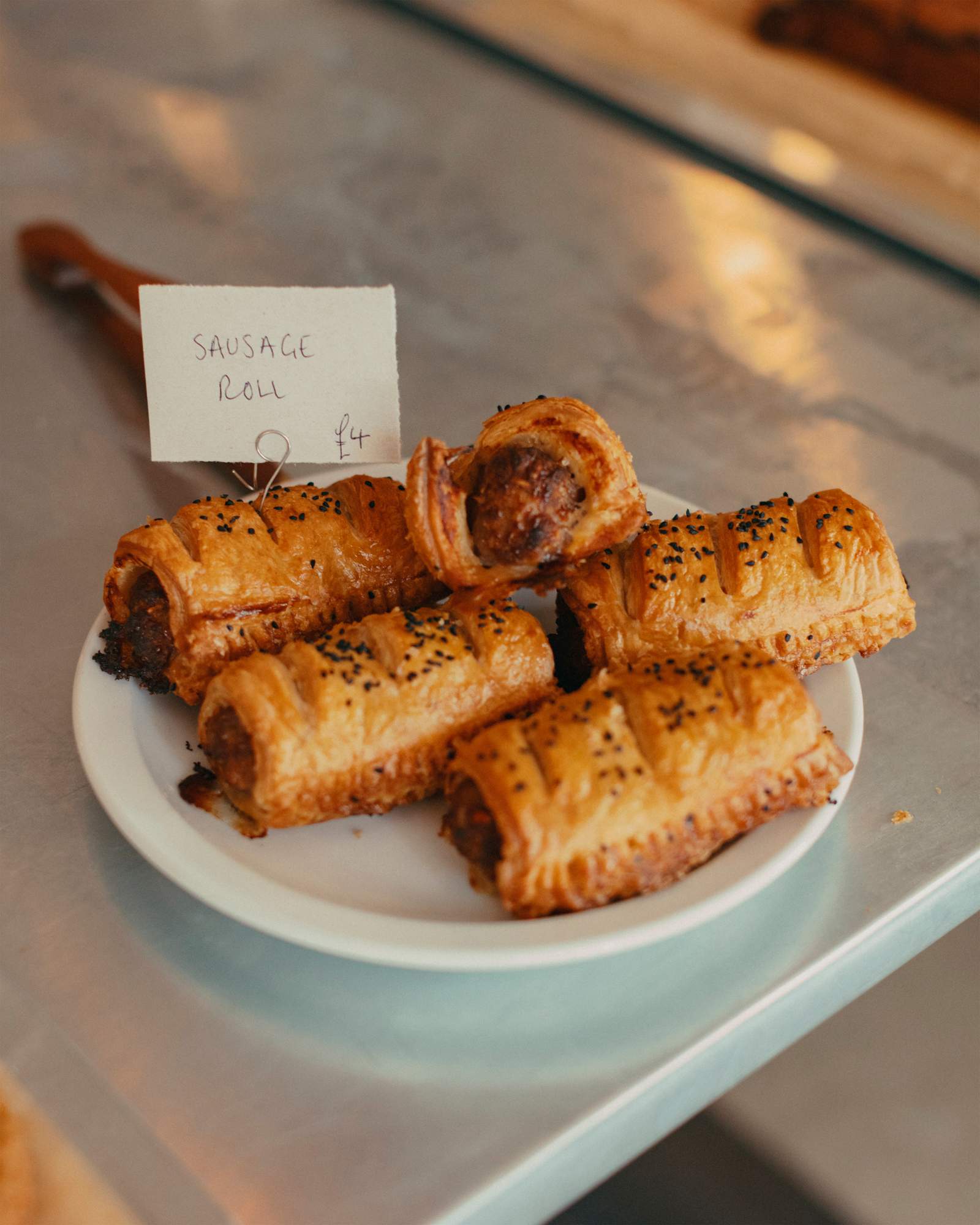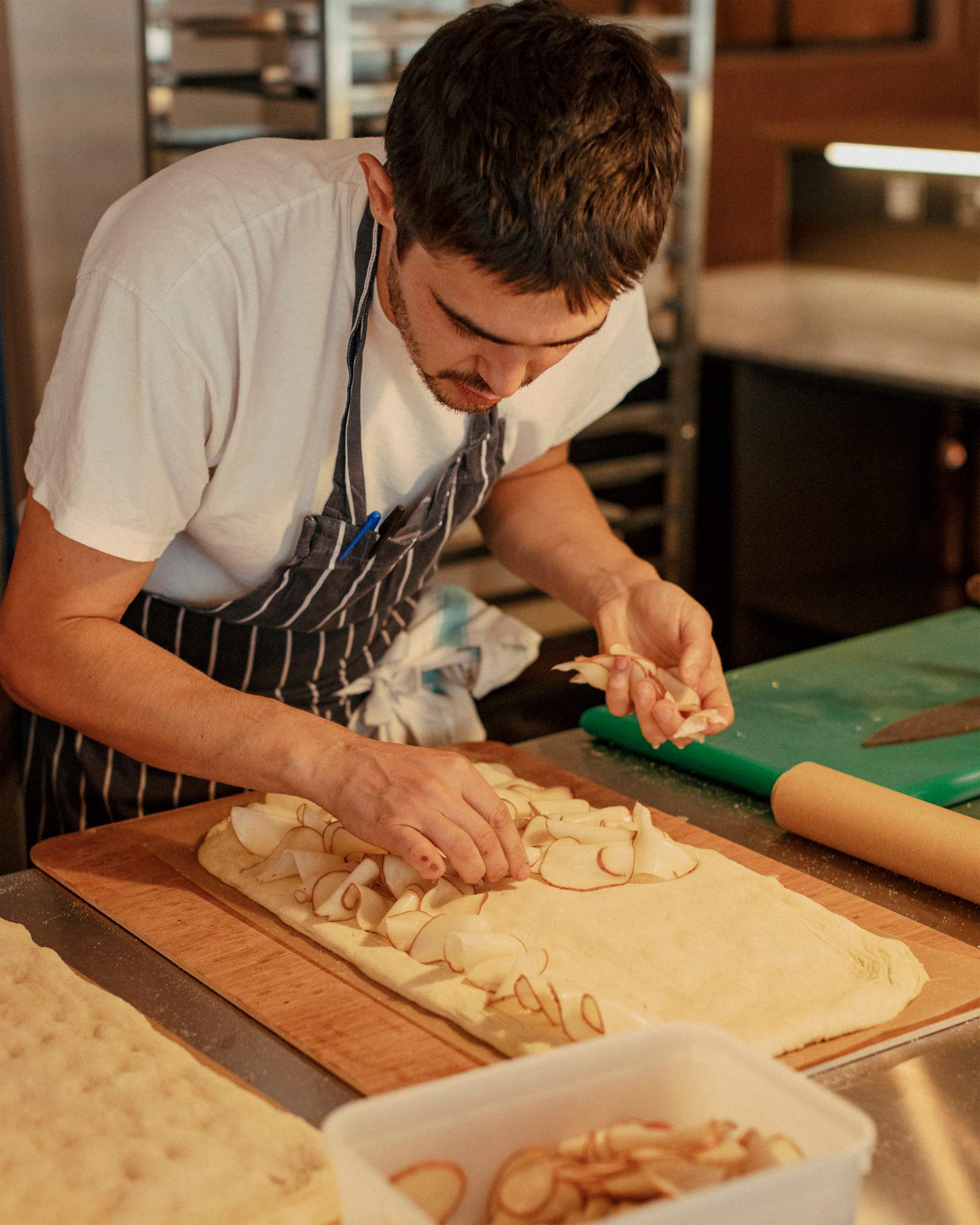 ---
Liberation Coffee House
los angeles
Conceived by design studio Ora to serve as a community space for the adjoining Los Angeles lgbt Center's employees, residents and surrounding neighbours, Liberation Coffee House also has a flexible retail space for events and exhibitions. Pop in for California's Verve coffee, croissants, cookies and gourmet pop tarts from Bakers Kneaded, as well as a soothing reprieve from the harsh southern sun courtesy of the café's overlapping shear fabric panels. "It's a really good way to introduce the centre to the outside community, who might not know a lot about us," says Erin Muscatelli, manager of the café and catering programme.
liberationcoffee.lalgbtcenter.org
---
Parisian architects Benoit Jallon and Umberto Napolitano have opened a Sicilian-flavoured restaurant on the ground floor of their firm Lan's office on Rue Popincourt in the 11th arrondissement. Pianoterra is run by chef Rosa Vanina, whose recipes are based on the freshest ingredients, with a daily-changing vegetarian menu to which fish – the restaurant's speciality – is liberally added.
Dishes include lightly seared tuna belly served with a salad of herbs and plump datterini tomatoes, and pasta with mint, pine nuts and an unusual but rewarding raisin sauce. Oh, and take a moment to appreciate the magnificent organic olive oil from Etna, which even ends up in the chocolate mousse. 
pianoterra.fr
---
The Natural Wine Company
barcelona
A collaboration between Alfredo Lopez and cult interiors magazine Apartamento, this Barcelona-based business posts a box of four-to-six bottles of off-beat natural wine to its international subscribers every month. "There's no typical sort of wine we choose," says Lopez. "We'll include anything from grüner veltliners from Slovakia to full-bodied organic Spanish tempranillos."
The subscriber base already stretches across nine European nations and the model has proven popular with people in rural areas who don't have easy access to obscure vintages or the independents that stock them. "We want anyone, no matter where they are, to be able to find a wine that's interesting or unique," says Lopez. 
thenaturalwinecompany.com
---
It's the morning after autumnal equinox, the day officially marking the onset of the season, when monocle arrives at The Vandelay. Heavy rain has been rumbling through Oslo but this neighbourhood brasserie in the relatively new area of Munch Brygge is warm and welcoming, and not only because a pink mushroom-like pillar greets us upon arrival – the colour and shape nodding to The Pink Panther or Barbapapa.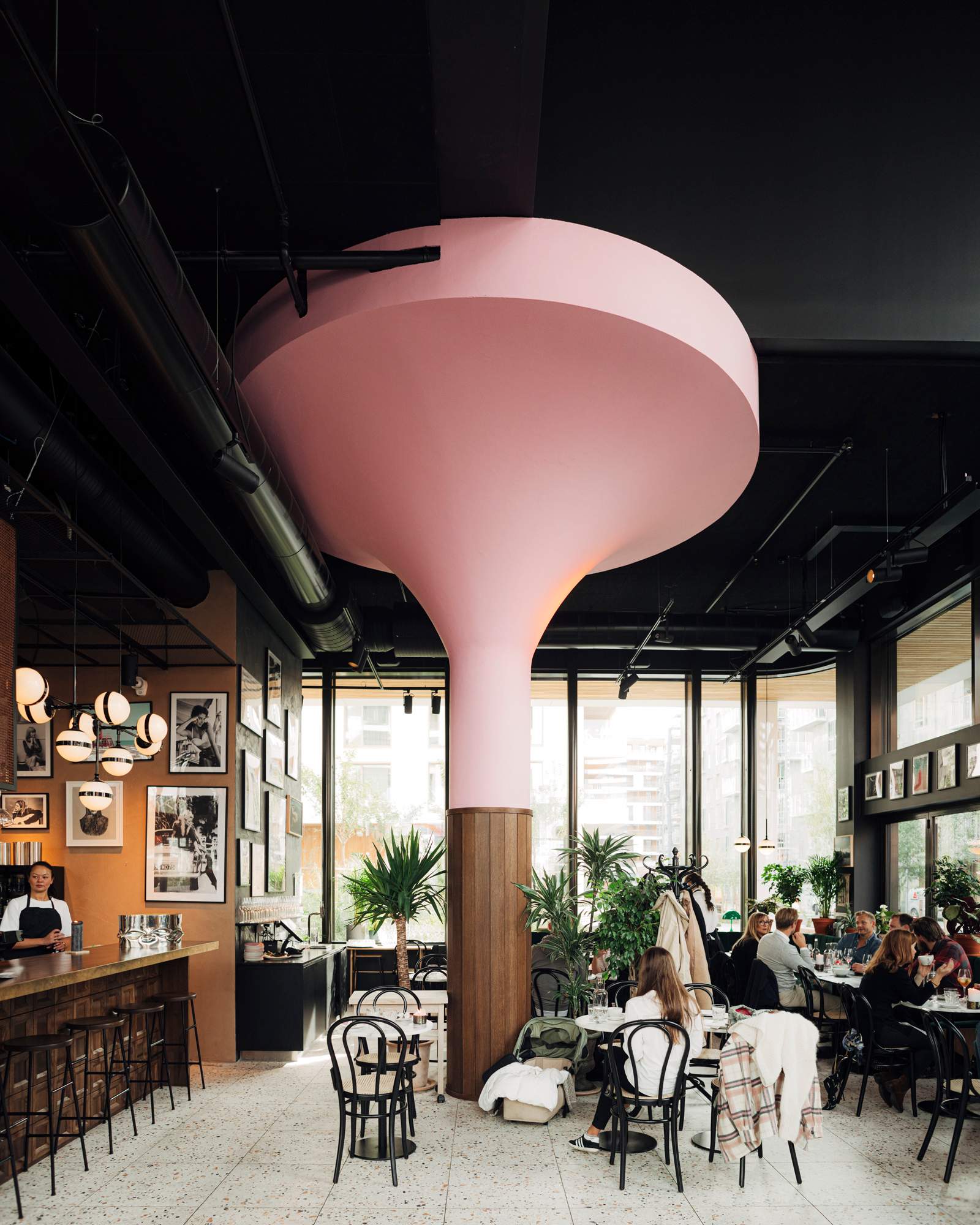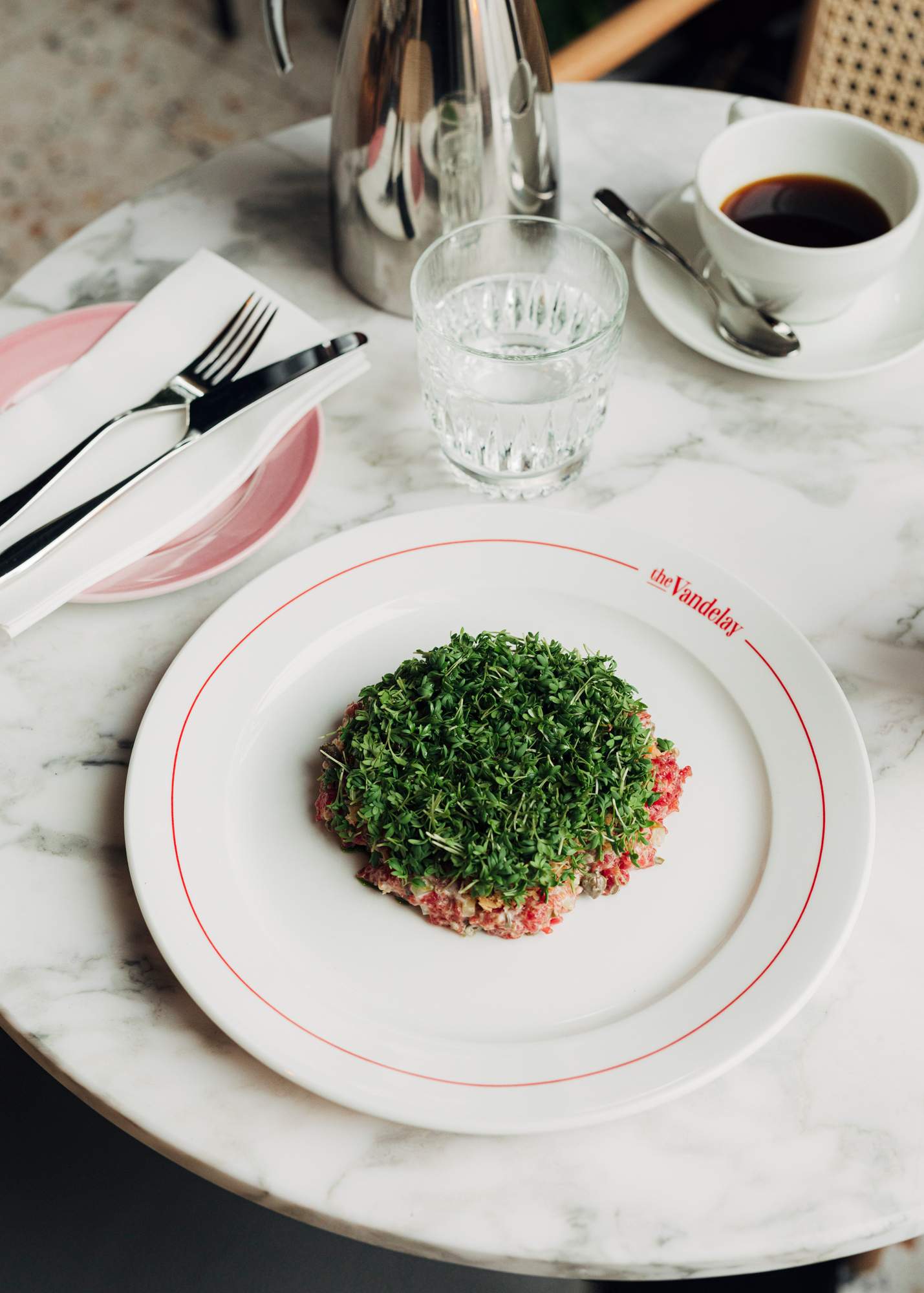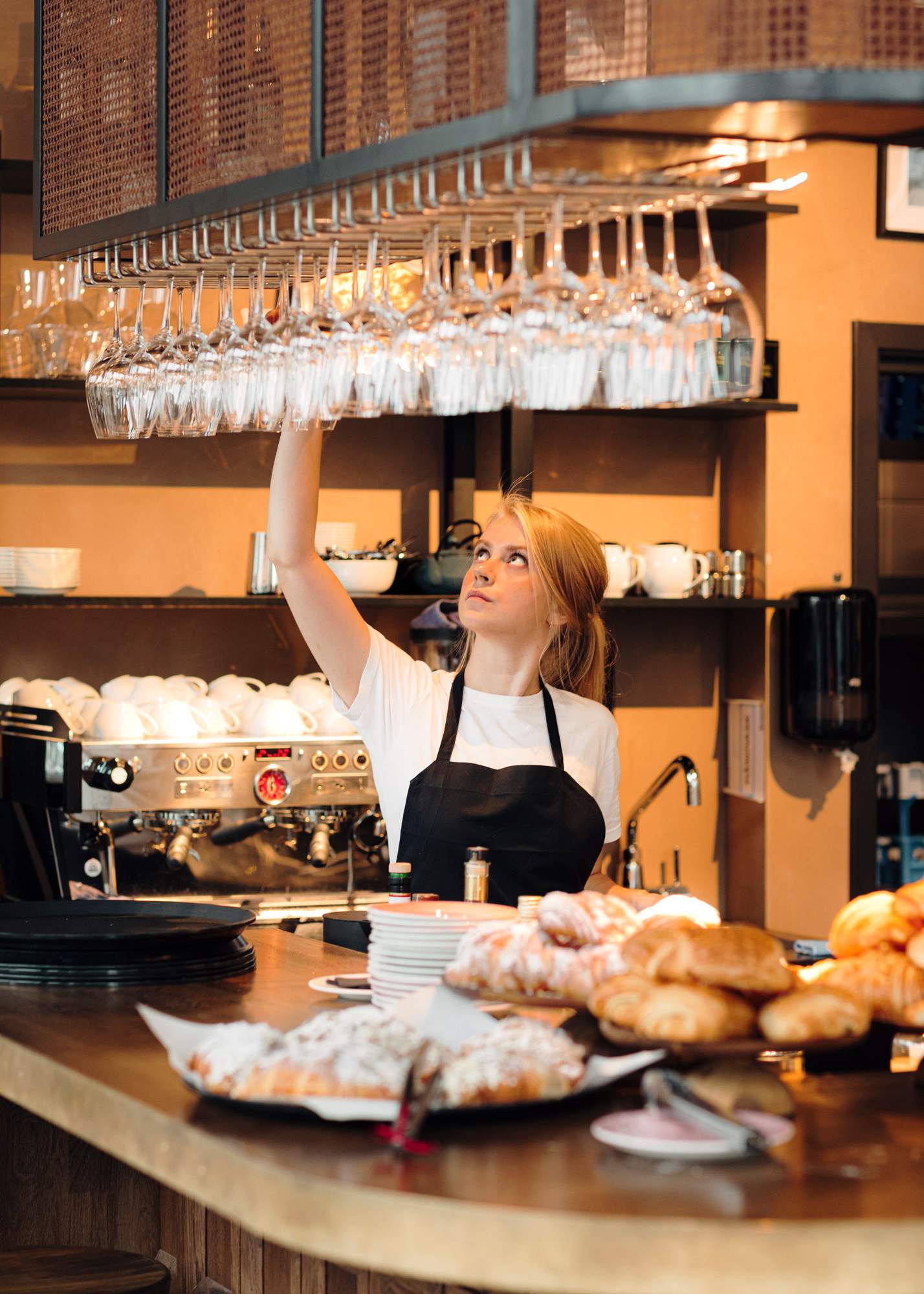 The Vandelay – the name is a reference to sitcom Seinfeld – is spearheaded by three-Michelin-starred chef Esben Holmboe Bang of Maaemo, the formal sister venue next door. The pink was chosen by Holmboe Bang, adding a touch of whimsical playfulness, and the menu is a selection of brasserie classics with tasteful additions; the cheeseburger shows how less formal food can be elevated by a light touch. There's a beef tartare with fresh tarragon, crunchy cucumber with fermented chilli and roasted artichoke cream and freshly churned vanilla ice cream with a hint of port.
"We wanted to create a space that felt lived-in, a brasserie in which you can stay all day and that is for everyone," says Holmboe Bang. "During this strenuous time when travelling, for obvious reasons, is reduced to a minimum, we hope The Vandelay can be a small get-away of sorts, providing both comfort and flair."
thevandelay.no
---
Leopoldo Garcia Calhau brought more than a taste of Alentejo to Lisbon when he opened Taberna do Calhau. His cosy 25-seat venue in Mouraria invites patrons to share inventive yet tradition-minded fare, including ceviche-style hake with lemon, olive oil, coriander and egg. "I add contemporary touches but there are lots of homemade nods, like my mum's walnut pudding recipe," he says, smiling.
23 Largo das Olarias, Lisbon
---
An unassuming Victorian terrace in Darlinghurst has become home to partners Andy Logue and Sarah Simm's exciting new neighbourhood bistro. Dimly lit tables for two are filled with diners stopping in for a romantic midweek supper, while larger tables host family reunions to the strains of Joni Mitchell or Nick Cave.
Deft waitstaff, led by Simms, command the floor, delivering simple yet elegant starters such as polpo insalata and mains ranging from a whole baby snapper to ricotta gnudi in sumptuous sage butter. Between courses, chef Logue stops by tables for a chat and recommendations. Lucky Darlinghurst – this is the sort of place we all wish would open up at the end of our road. 
barvincent.com.au
---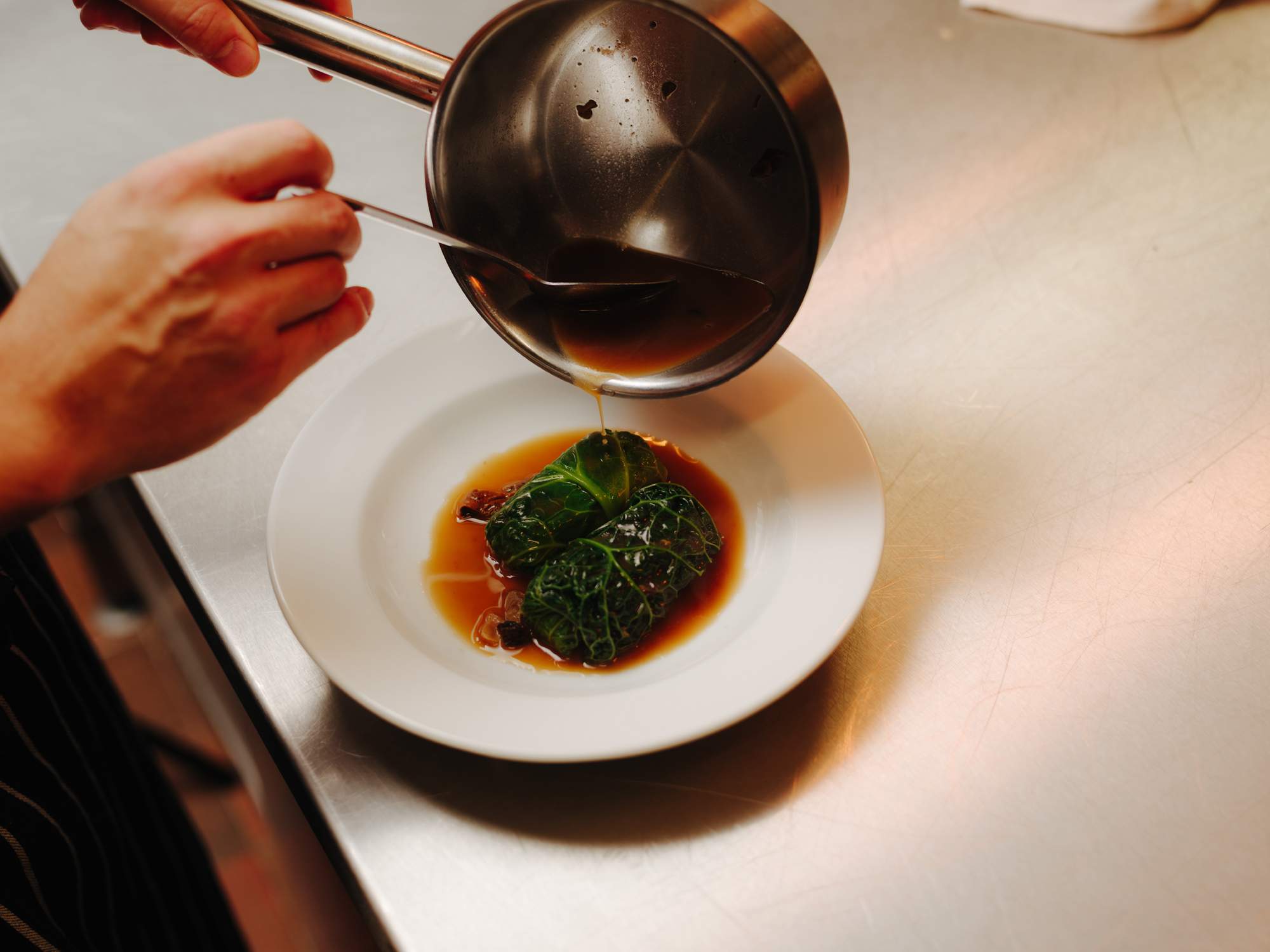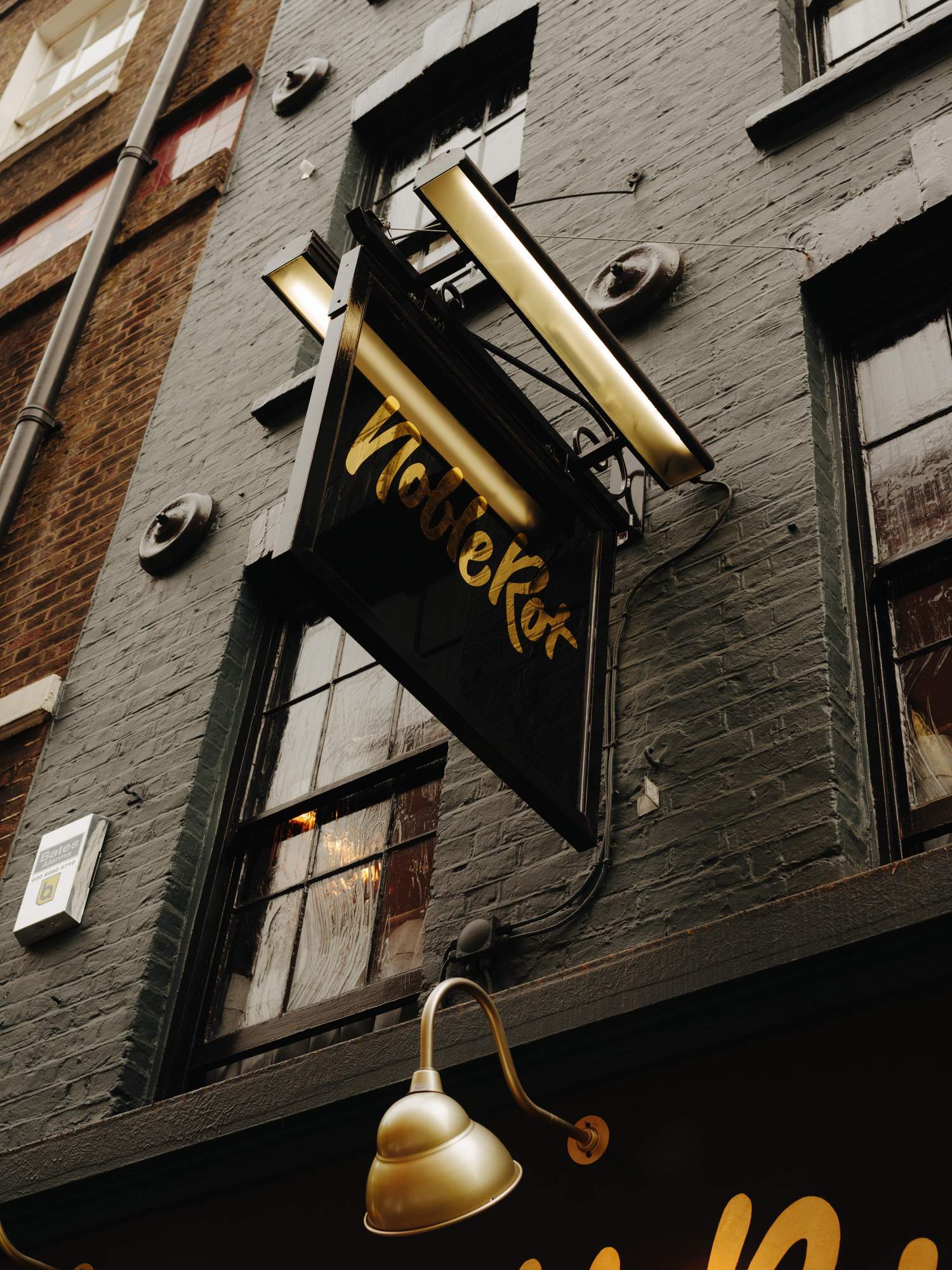 Dan Keeling and Mark Andrew are beloved for Noble Rot, their wine bar and restaurant in London's Bloomsbury and the wine-and-food magazine of the same name. Now they are back with a new restaurant on Soho's Greek Street. "We want this site to have its own personality," says Andrew. The wine is impeccable and the menu of elevated European staples is overseen by head chef Alex Jackson. 
noblerot.co.uk
---
recipe 01
Sausage ragu with pappardelle
Few dishes are as comforting as a sausage ragù flecked with fennel seeds and a lick of chilli. Recipe writer Aya Nishimura turns her hand to an Italian favourite.
ingredients
4 tbsps olive oil
4 garlic cloves, finely crushed
1 medium onion, finely chopped
1 tsp fennel seeds
Handful of fresh oregano or ½ tsp good-quality dried oregano
400g Italian chopped tomatoes
1 tbsp tomato paste
1 tsp sugar
½ tbsp balsamic vinegar
Salt and pepper to taste
For the sausage mixture
1 tsp fennel seeds
200g sausage meat
½ tsp paprika
¼ tsp chilli flakes
Large pinch of crushed black pepper
200g pappardelle
To serve
Parmesan (optional)
1.
Toast the fennel seeds in a small, dry frying pan until you can smell them, then crush lightly and set aside.
2.
In a large bowl, mix the sausage meat, half of the toasted fennel seeds, paprika, chilli flakes and crushed black pepper.
3.
Heat 1 tbsp of olive oil in a large pan then add the sausage meat. Use a wooden spoon to break the lumps into pieces and fry until lightly golden. Scoop out the meat and set aside. Quickly pour a glass of water into the pan and scrape off the burnt bits; again, set aside.
4.
Place 3 tbsps of olive oil and the garlic in a large pot on a medium-low heat. Once you smell the garlic, add the onion, toasted fennel seeds and oregano. Add the tinned tomatoes, tomato paste, sausage cooking water and cooked sausage meat, and bring to a boil. Then turn down the heat and add sugar and balsamic vinegar. Cook for 20-30 minutes until the sauce has thickened slightly. Season with salt and pepper.
5.
Cook the pappardelle until al dente. Once the pasta is cooked, drain and divide into two bowls and pour over the sauce. Serve with grated parmesan.
ayanishimura.com
---
recipe 02
Chicken alla cacciatore
Another Italian classic from Aya Nishimura. Cacciatore literally means "hunter" but cookery-wise it hints at the inclusion of a tomato sauce with olives and a good glug of wine. The Italians also enjoy it with rabbit. Happy hunting.
6 medium-sized chicken thighs, bone in and skin on
75ml red wine
2 tbsps olive oil
4 garlic cloves, finely chopped
1 small onion, finely chopped
125g fennel, finely chopped
½ tsp chilli flakes
3 anchovies (tinned), roughly chopped
2 peppers, cut into 2.5cm chunks
150g white mushrooms, sliced into 5mm pieces
2 tins of chopped tomatoes
½ tsp oregano
2 tbsps tomato paste
1 large handful of basil, including stems, roughly chopped, plus extra to garnish
1 tbsp sugar
1 tbsp capers
80g black olives, pitted
Rice or spaghetti to serve
1.
Place the chicken skin-side down in a cold pan and turn the heat on low. When the skin is golden and crispy, after 5-8 minutes, turn the chicken and cook for three minutes to seal the other side. Remove the chicken and set aside.
2.
Add the wine to the pan and scrape off the cooking juice and burnt bits. Pour into a jug.
3.
Dry the pan and add the olive oil and garlic, and set over a medium heat. Cook until the garlic turns golden, then add the onion and fennel. When the onion turns translucent, add the chilli flakes, anchovies, peppers and mushrooms, and fry for two more minutes. This is a good time to pop on the pasta or rice.
4.
Pour in the chopped tomatoes and wine, then add the oregano, tomato paste, basil and sugar. Bring to a boil and add the cooked chicken. Cover and simmer for 30 to 40 minutes. Check the meat flakes off the bone. Add the capers and olives and cook for 10 minutes on a low heat.
5.
Serve with rice or spaghetti. Sprinkle with extra basil.
ayanishimura.com
---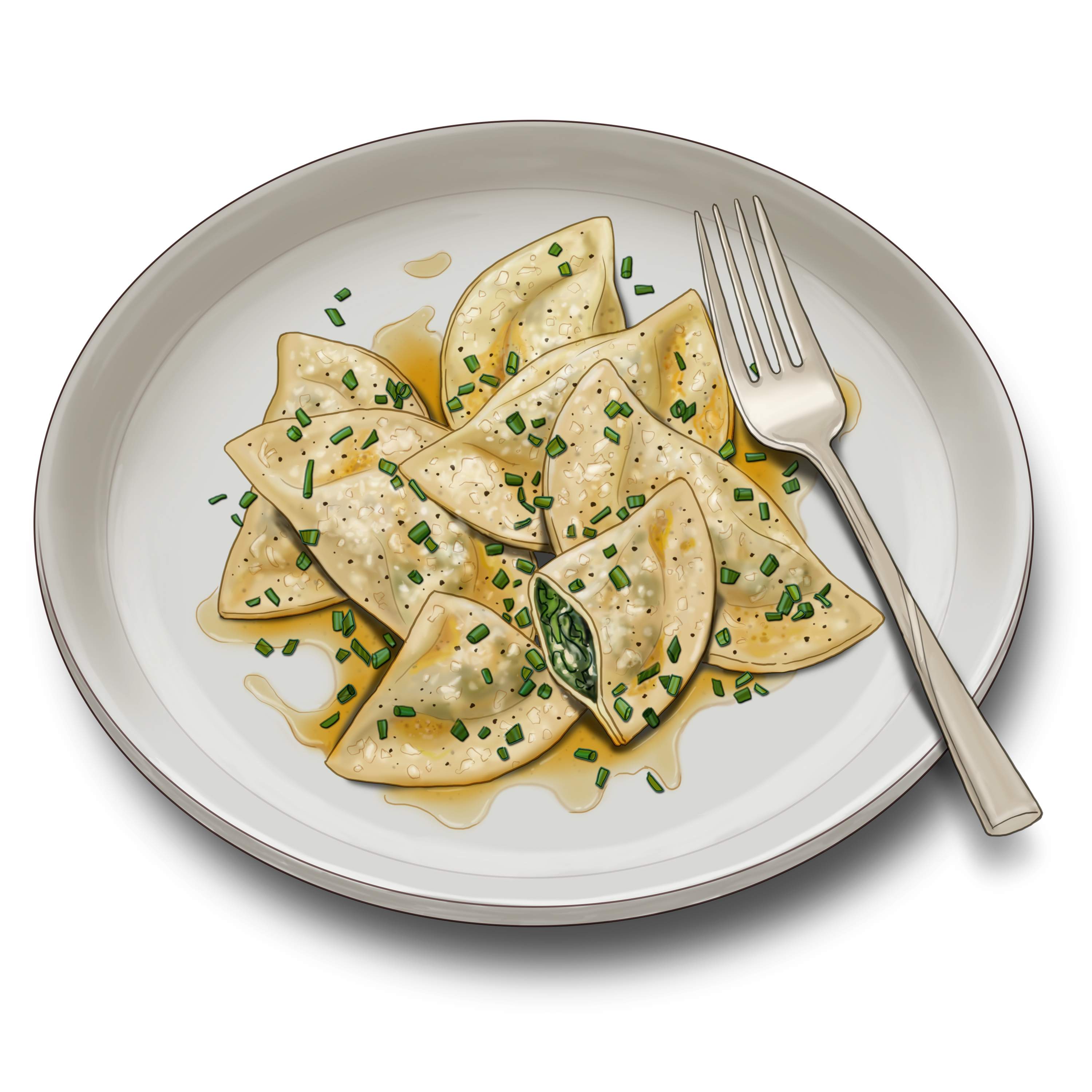 Swiss chef Ralph Schelling channels South Tyrol, where he first encountered Schlutzkrapfen: a pasta-like stuffed parcels.
ingredients
For the dough
150g rye flour (plain flour works too)
100g plain flour
1 egg
3 tbsps lukewarm water
1 tbsp olive oil
Pinch of salt
For the filling
150g spinach, diced
1 small onion, finely diced
1 garlic clove, finely diced
1 tbsp butter
100g cottage cheese or quark
2 tbsps grated parmesan
2 tbsps chives
¼ tsp nutmeg, finely grated
Salt and pepper to taste
To serve
1 tbsp parmesan, grated
1 tsp brown butter
Chives, cut into 1mm pieces
1.
Knead the ingredients for the parcels, by hand or with a machine, to a smooth dough. Cover and rest for about an hour, ideally in the fridge.
2.
Sauté the onion and garlic with the butter until translucent. Add the spinach and leave to cool, then add the quark, parmesan, chives, nutmeg, salt and pepper.
3.
Roll the dough thinly with a rolling pin or pasta machine. Cut out 30 or so 6cm-diameter discs.
4.
Put one teaspoon of filling in the centre of every parcel. Moisten the edge with water and fold it into a crescent shape, ensuring that the parcel is sealed.
5.
Cook the Schlutzkrapfen by submerging them in boiling salted water for 3 minutes. Drain and serve with parmesan, melted brown butter and chives.
ralphschelling.com
Photographer: Alex Ingram, Thomas Ekström, Pedro Guimarães, Dan Wilton Still life: Tony Hay. Images: Eric Staudenmaier, The Social Food. Illustrator: Xiha