F&B / Tasmania
Island of plenty
Bruny Island might be remote but this Tasmanian outpost has all it needs to eat and drink well, and live a slower life.
A 20-minute crossing from Kettering across the D'Entrecasteaux Channel brings visitors to Bruny. The island is just 32km south of Tasmania's capital of Hobart but as people board the ferry, you can see their shoulders slouch; demeanours soften and a slower "island time" mentality begins to pervade proceedings.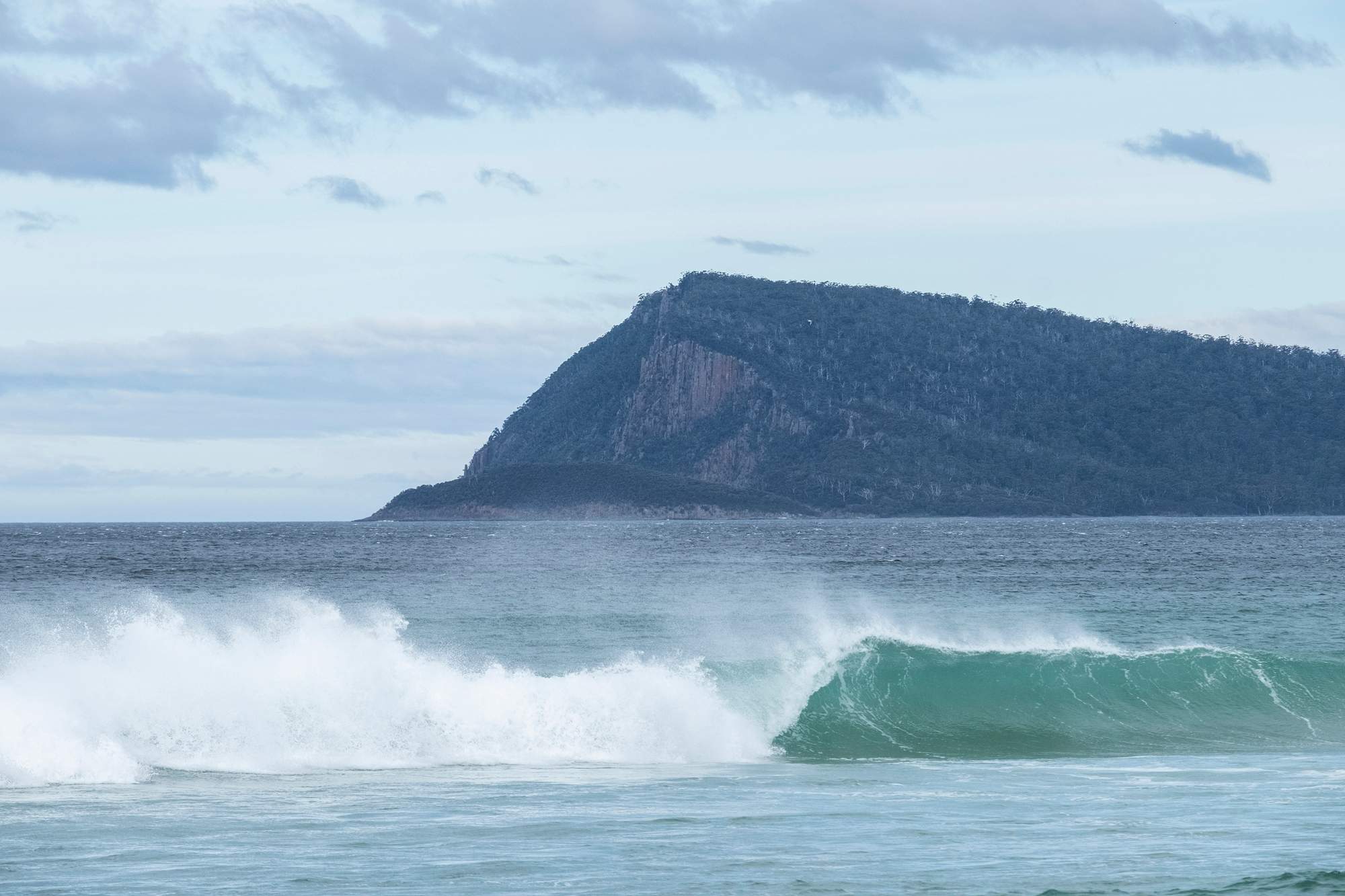 Measuring 60km from northern nose to south tail, Bruny is no speck in the ocean and, although close to Hobart, there's a distinct way of life and a raw natural beauty to the place. Bruny is really two distinct islands connected by a long, sandy, penguin-peppered isthmus known as The Neck. The north is drier and dominated by a handful of large farms, shacks and holiday homes. Most visitors are drawn to South Bruny, which has a dramatic landscape of tall eucalypts and temperate rainforests framed by dolerite capes and cliffs  – plus the odd white-sand beach. It's also home to most of Bruny's 700 permanent residents, who live in and around the two main settlements of Alonnah and Adventure Bay. Come summer, the population swells to more than 3,000 as Tasmanians and tourists descend to stay in family shacks or tour the island's nooks to try the famed local produce.
Cheese-maker Nick Haddow fell for the island on his first trip some 20 years ago. "We were about to leave Tasmania for Japan when we decided to visit," he says. "I can quite honestly say that within five minutes of getting off the ferry, we'd changed our plans; the feeling was so right and so strong." Armed with a decade of experience at specialist cheese-makers in Europe, Haddow established the Bruny Island Cheese Company in 2003 after settling here with his partner Leonie in 2001.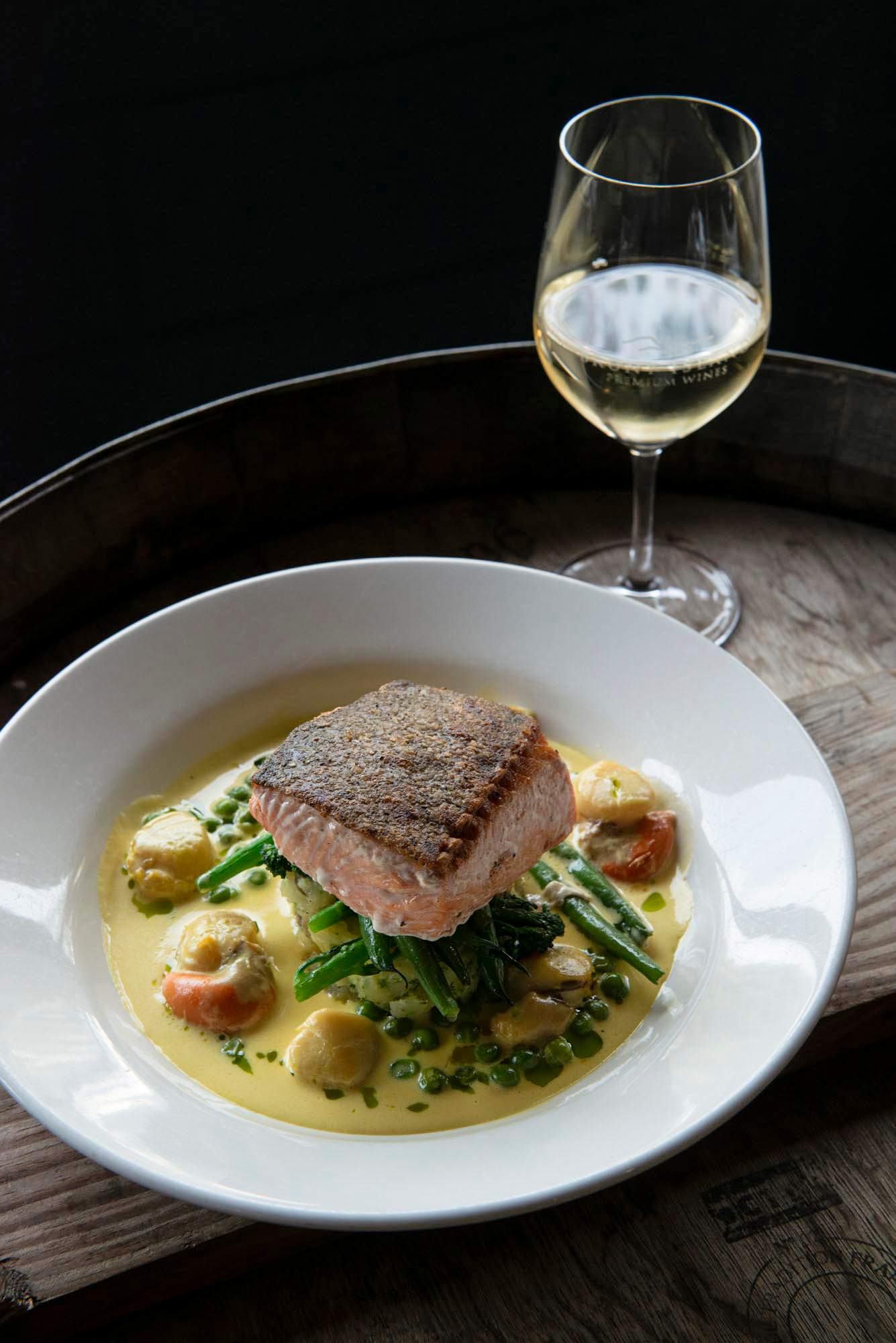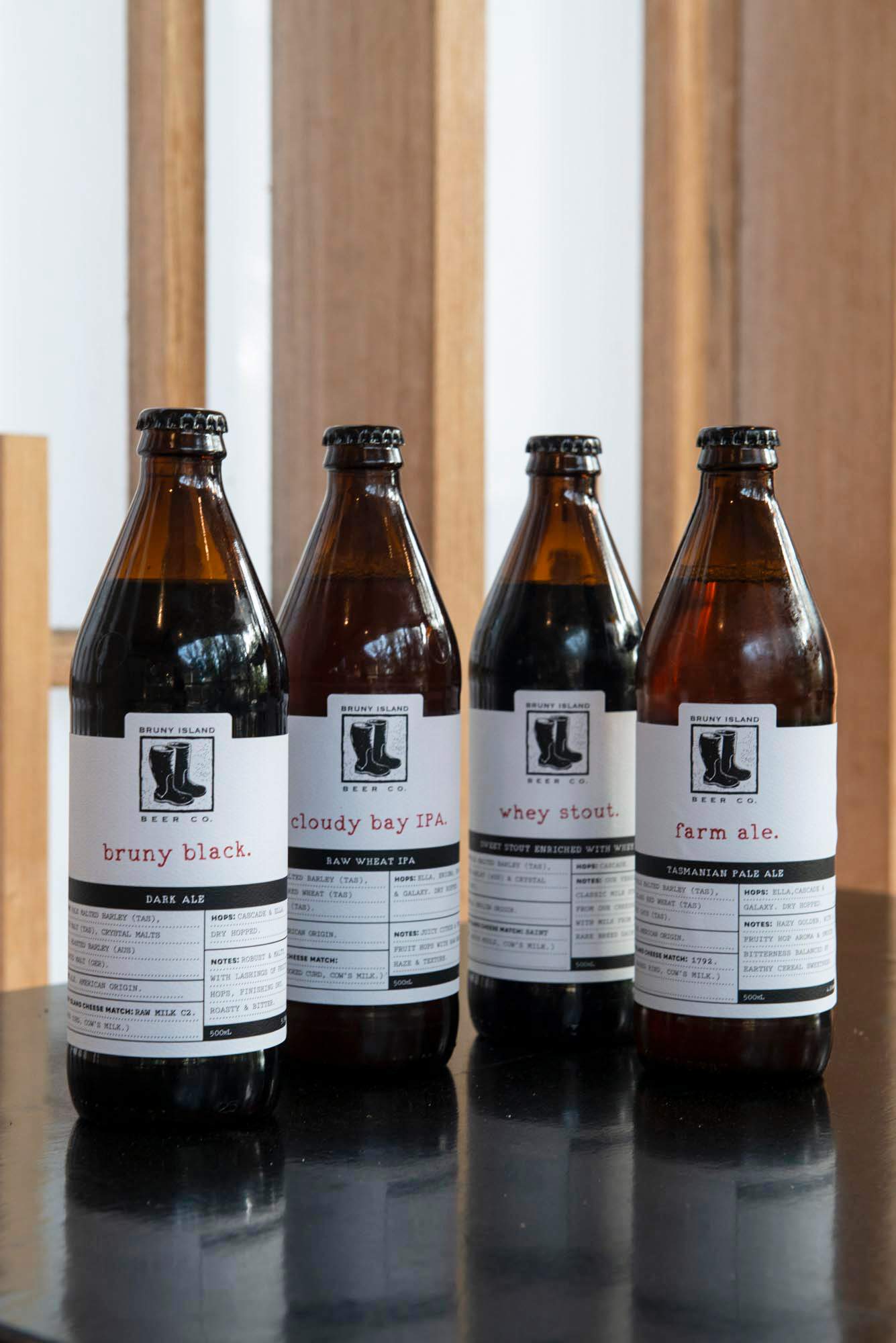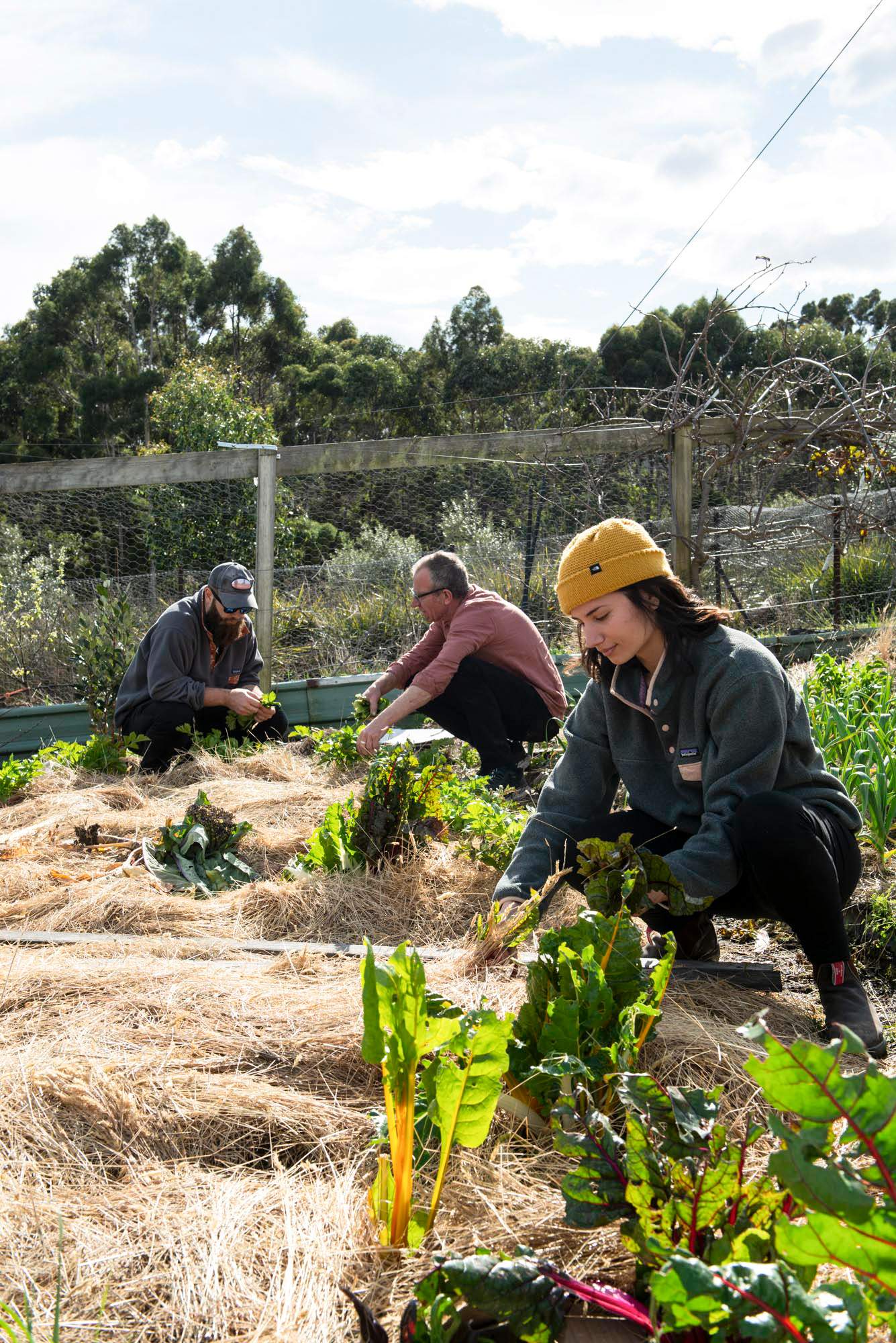 Using unpasteurised milk from his dairy farm at Glen Huon across the channel, Haddow's cheeses are made traditionally and on a small scale. Nestled in a leafy corner of Bruny's Great Bay, the cheesery's small and informal "cellar door" (a restaurant model of making and eating in the same venue) is the best place to try it. Visitors can watch cheeses with names such as 1792, Tom, Otto and Saint being made, and then enjoy them under the trees with a homemade sourdough or a wood-fired pizza, as birds dart about the canopy.
Also founded by Haddow is the Bruny Island Beer Company, where, since 2016, brewers have been making small-batch beers from Tasmanian hops and grain. Head brewer Luke Rutland came from Byron Bay's Stone and Wood brewery, and hasn't looked back. Wearing gumboots and sporting a bush-ranger beard, Rutland adores working in a smaller brewery. "It's exciting for me to be a part of this business, where the ethos and philosophy is totally focused on using raw ingredients from the island and to make great food and drink," he says. "Who doesn't like beer, cheese and bread?"
Sailors' rest
In the 18th century, French and British explorers regularly stopped at Bruny Island as the two empires played out their colonial rivalries. It was the French nomenclature that stuck, though: both the island and the channel separating it from the Tasmanian mainland were named after explorer Antoine Bruni d'Entrecasteaux. His expedition visited Van Diemen's Land (as Tasmania was called) in 1792. Before this, the Nuenonne people had known of the island's abundance for thousands of years. But it wasn't until Captain William Bligh arrived that the first apple trees and vines were planted at Adventure Bay.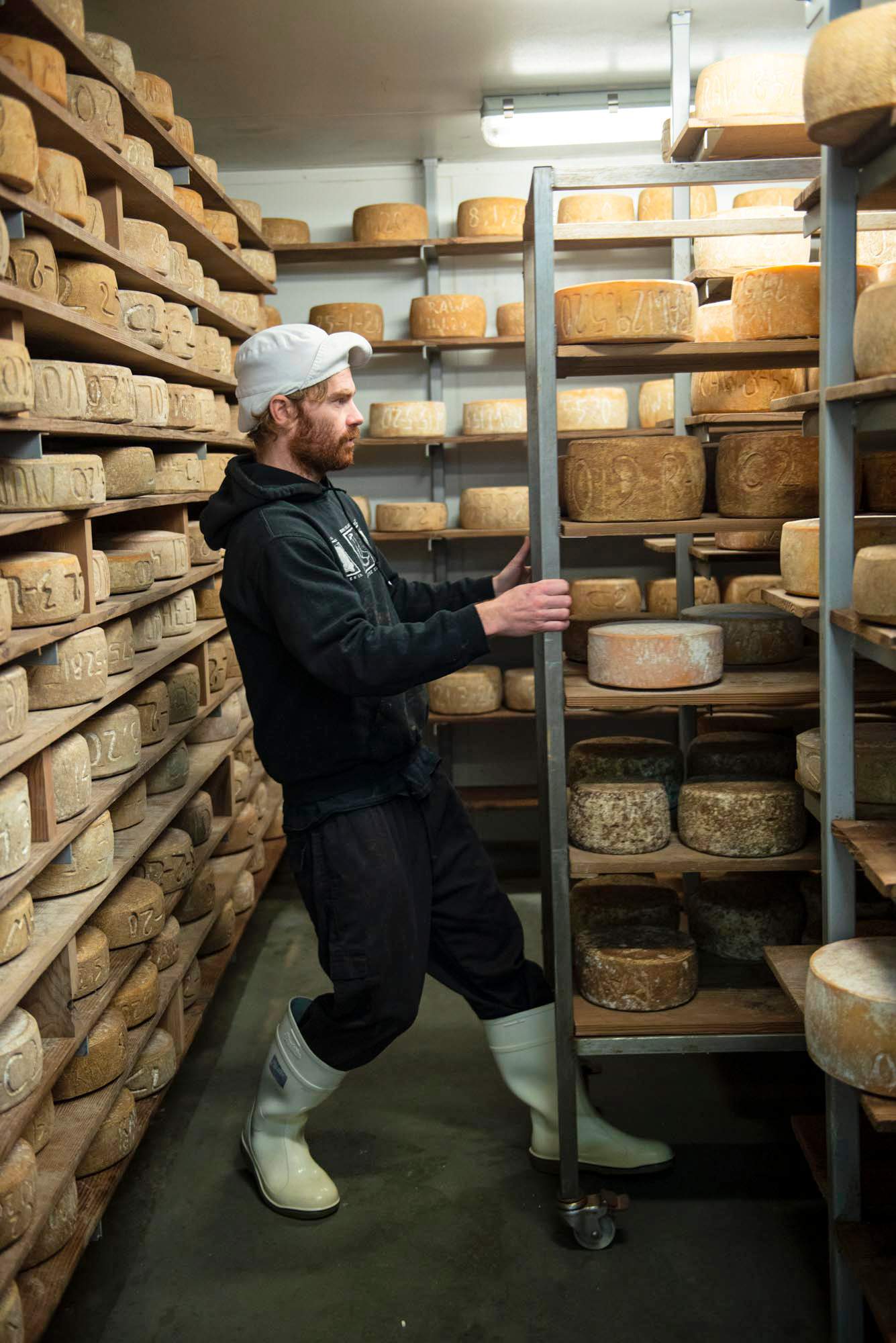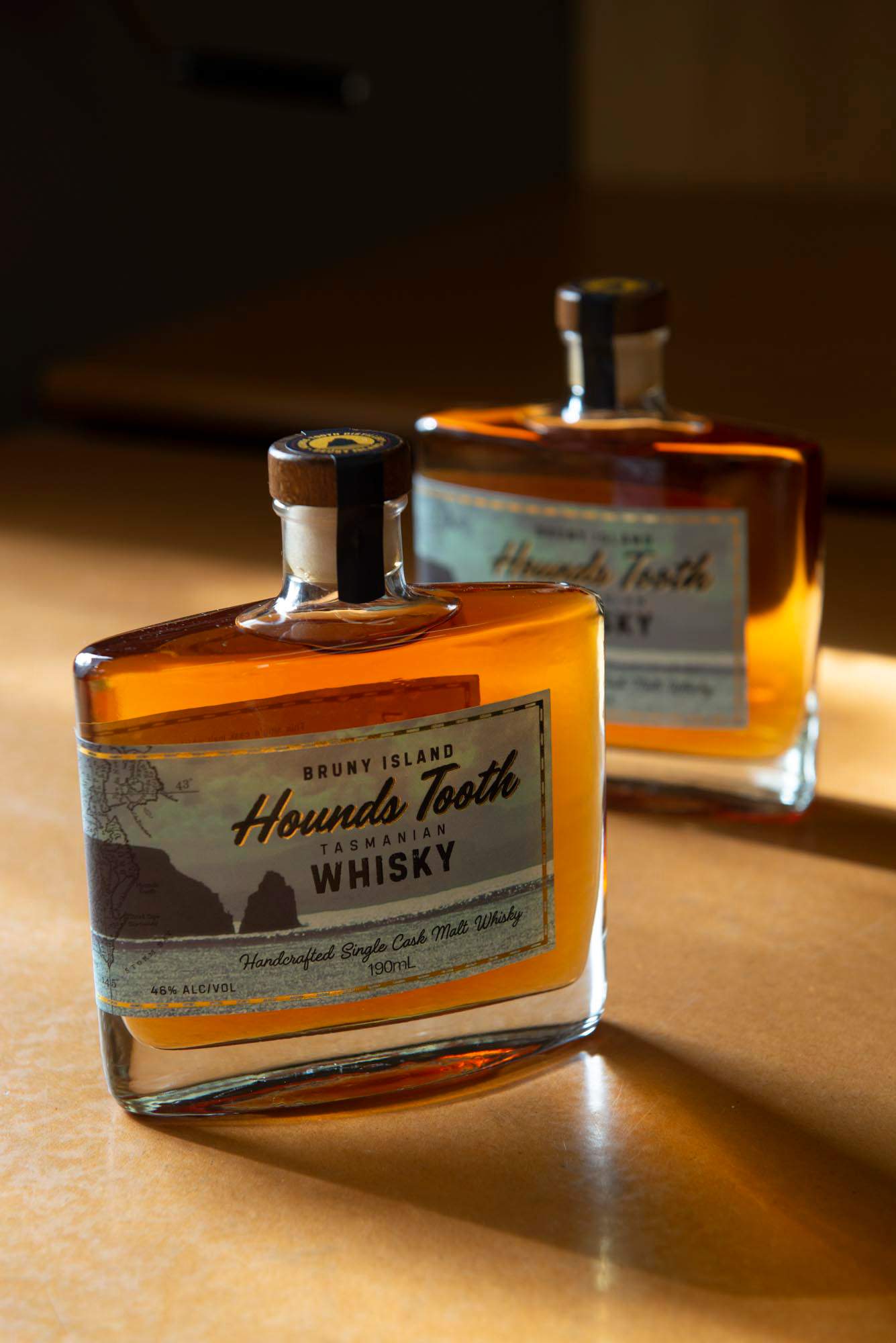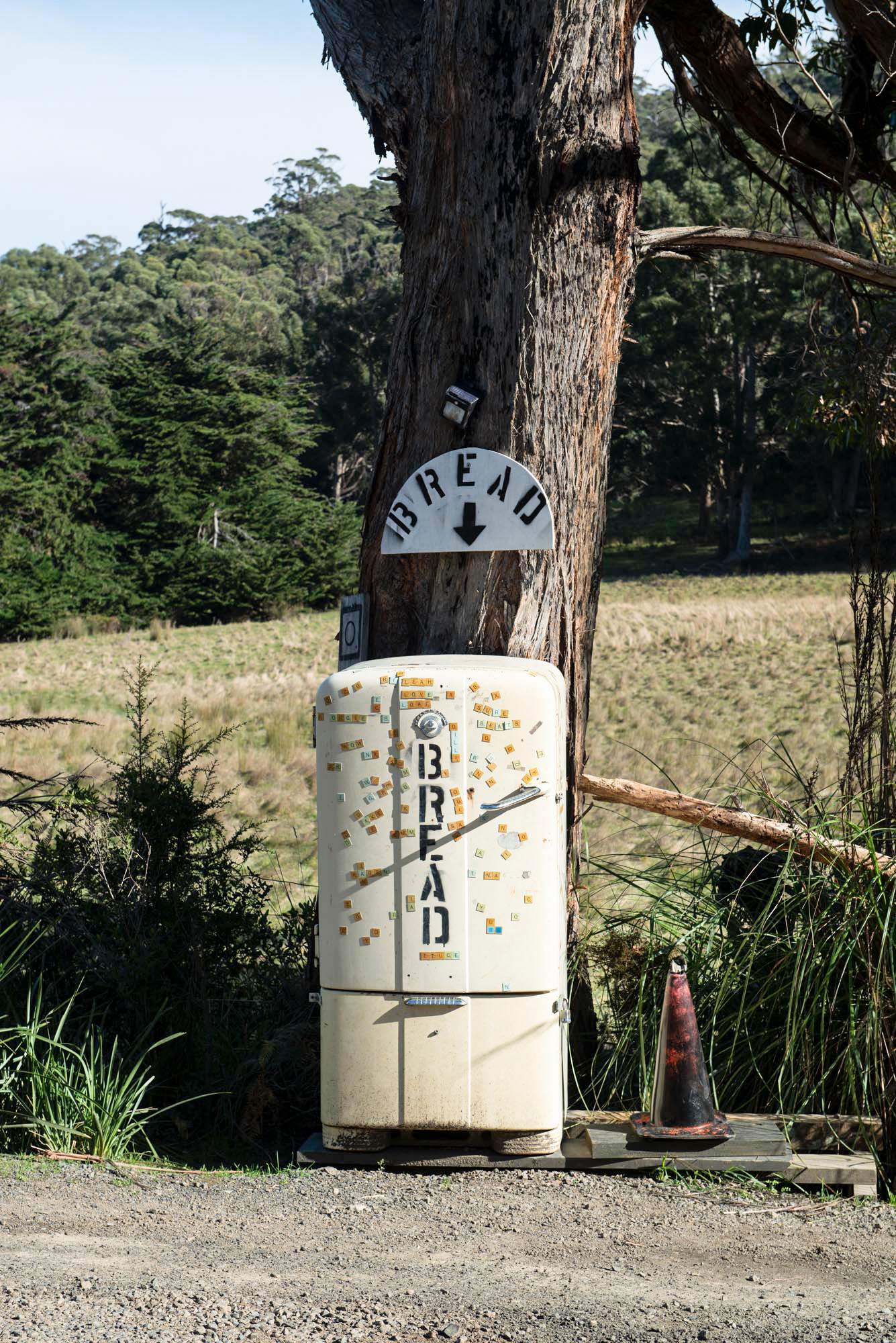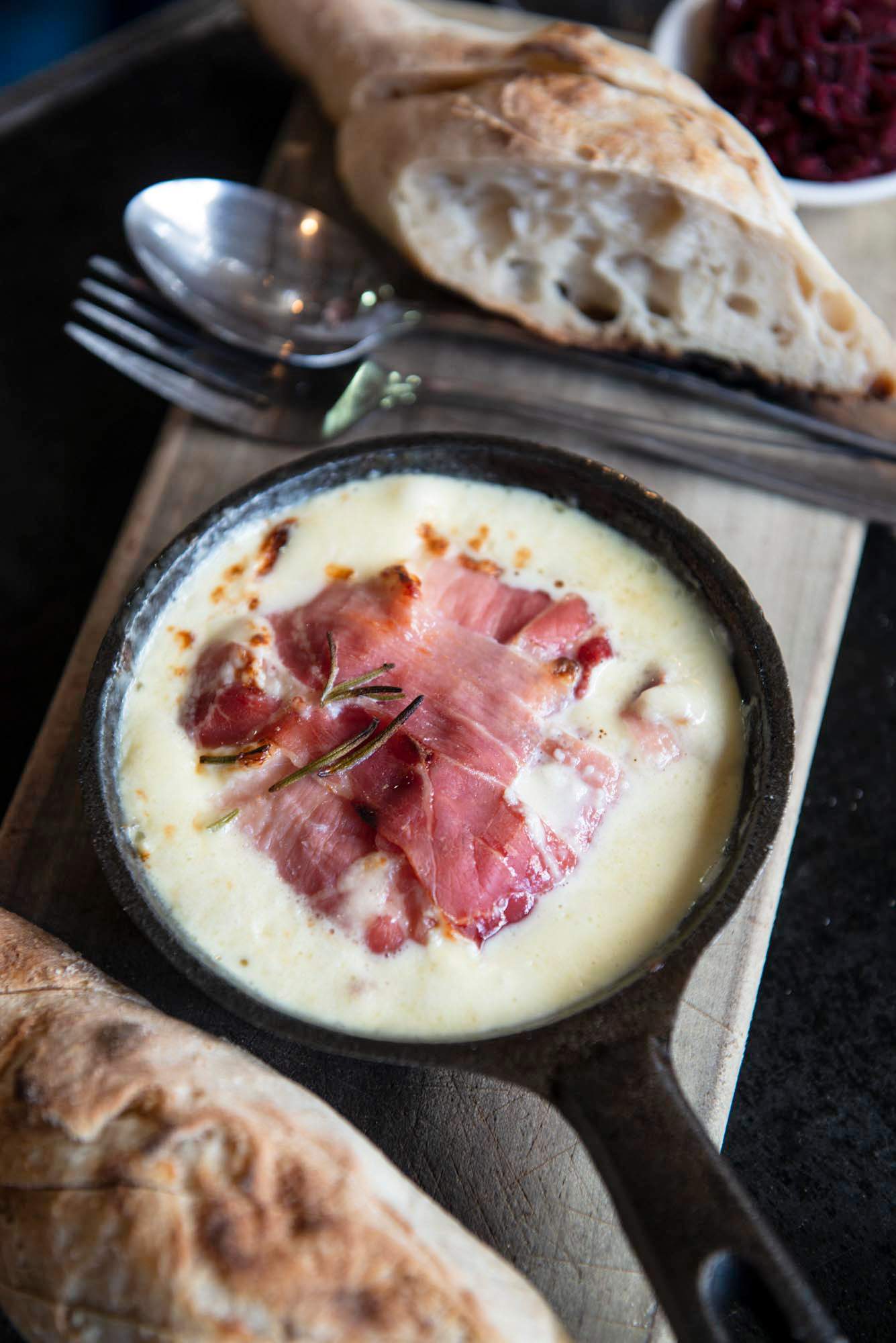 Great Bay oyster farm, Get Shucked, offers its plump, creamy bivalves at its drive-through takeaway, as well as at the more leisurely oyster bar. There are no food miles to tot up either. Rows of oyster racks on the farm's 21-hectare lease are visible in the broad bay across from the oyster bar. Owners Lee and Suzanne Macefield point to the clean, algae-rich waterways when asked about the sublime quality of the island's oysters. "They're well fed and farmed oysters enjoying beautiful growing conditions," says Lee.
Further south on Bruny – past The Neck and the rolling pastures with views across the Channel towards southern Tasmania's snowcapped peaks – is Australia's southernmost vineyard. Bruny Island Fine Wines is a family affair that began 21 years ago when Bernice and Richard Woolley planted 1,500 chardonnay and pinot noir vines. They're now producing award-winning cool-climate wine from 10,500 vines, where Bernice says the slow ripening during late summer on the island produces wine with "big colours and flavours". Bernice has recently handed over the duties to her son Joseph, with Bernice's mother painting the bucolic scenes that adorn its labels.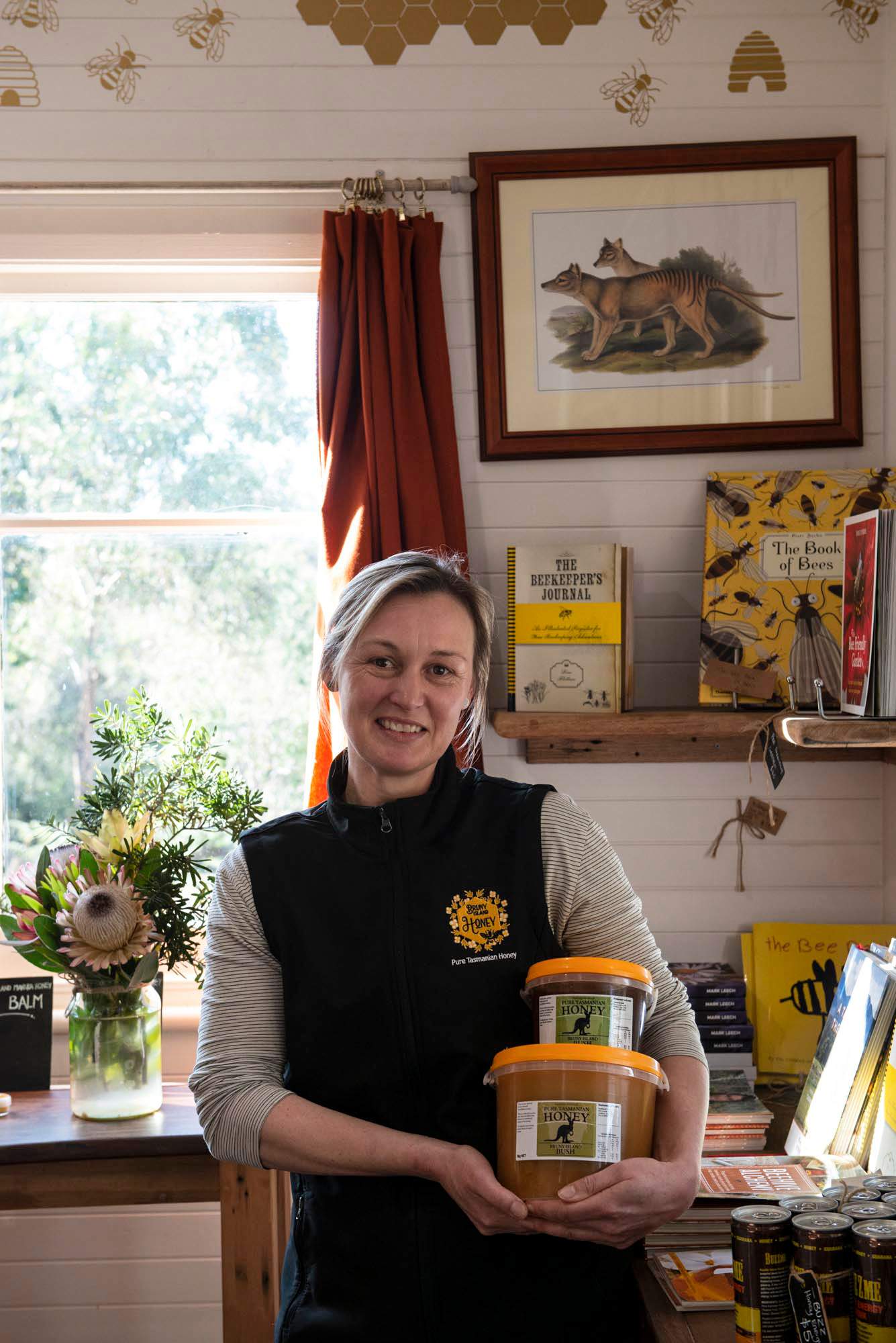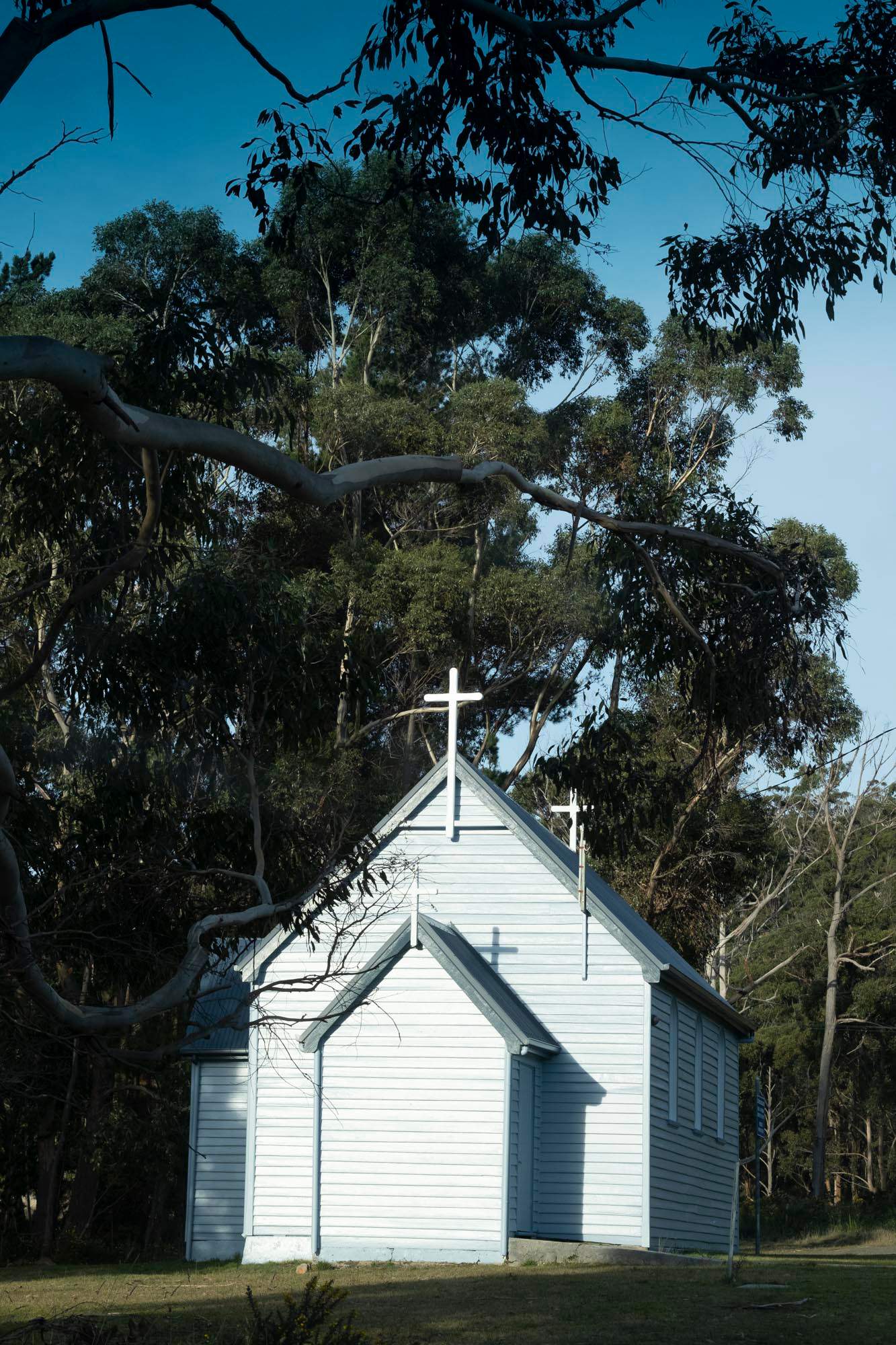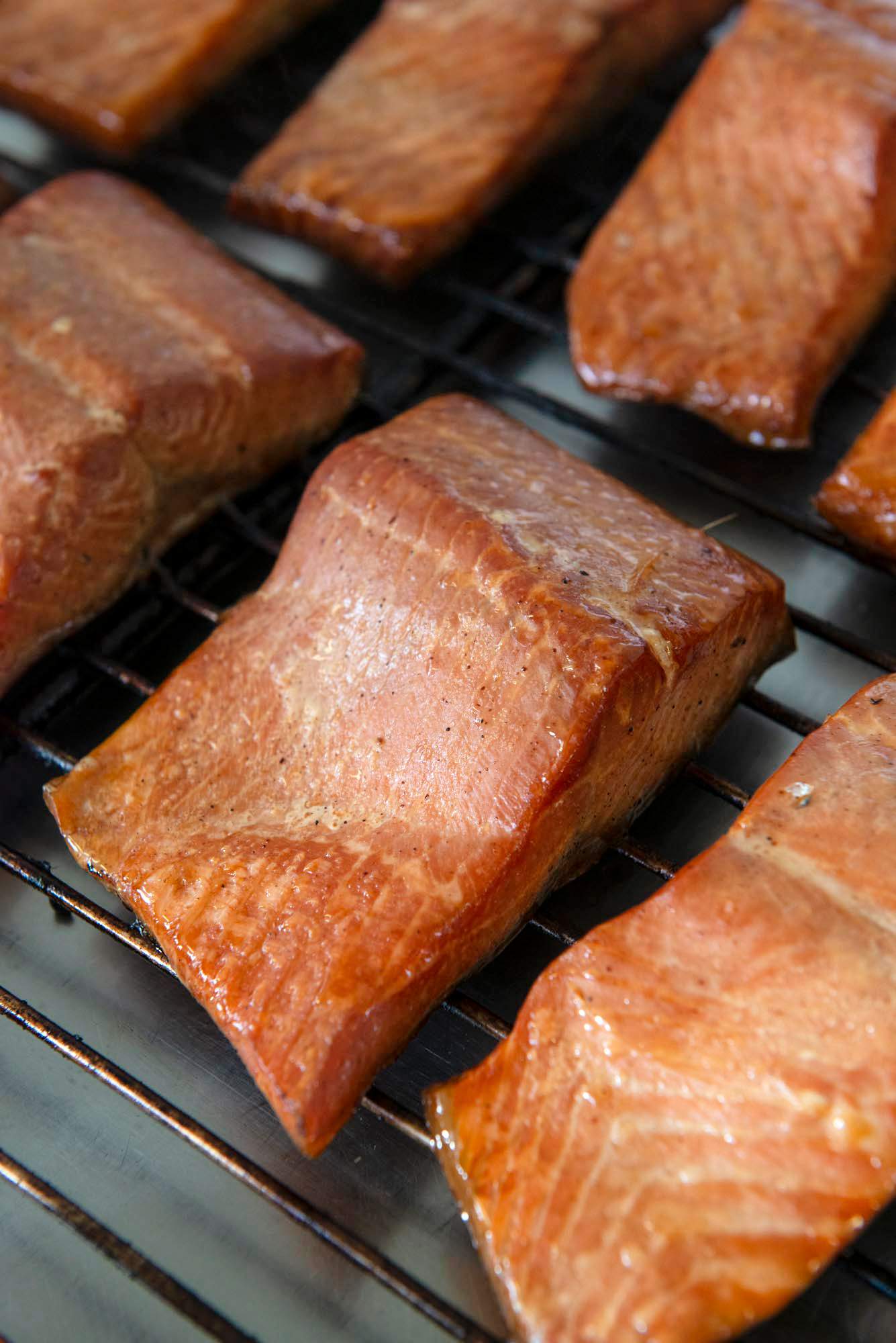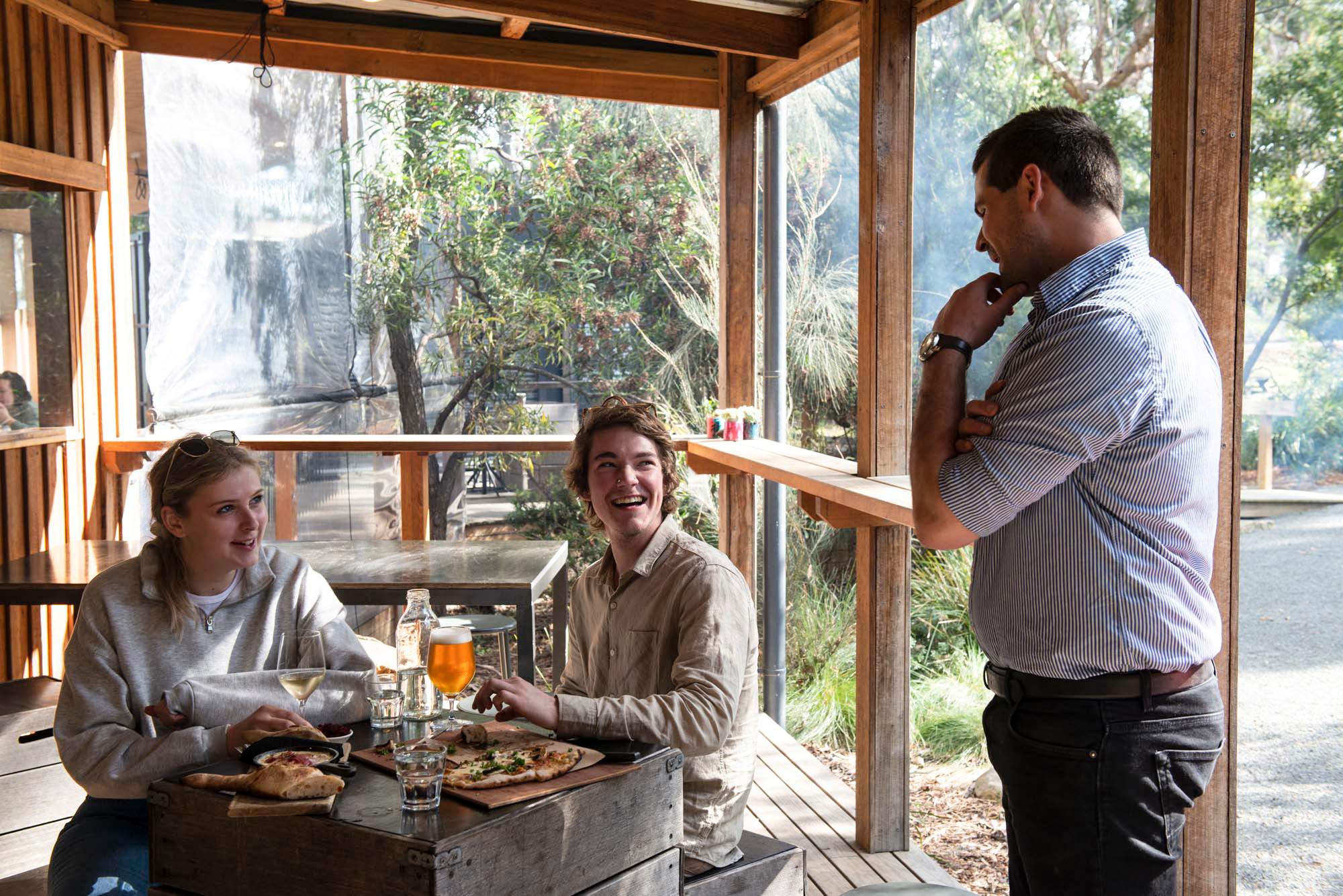 Nick Haddow insists that Bruny Island attracts a "certain breed of people". He says that "they're resourceful, resilient, hardworking and community-minded". The Bruny Baker, John Bullock, is a quintessential example of the sort of business Haddow is praising. Bullock sells fresh, oven-baked sourdough bread from an old refrigerator on the side of the main road. His products always sell out within hours. "It's a fast track to slow living," says Bullock.
Bread, seafood and cheese might be the staples of slow living here but other food folk are experimenting too. From his sprawling property on the road to Adventure Bay, former dentist Bob Lavis makes an unpeated Japanese-style whisky. Named after an offshore rock formation that the property looks onto, Hounds Tooth Distillery is a teeny business with a growing reputation. "I didn't even drink whisky six years ago," says Lavis, dram in hand, as he examines the amber liquid taken straight from aged port and sherry barrels in the distillery's tiny bond store.
There are other Bruny islanders experimenting with ventures that have more of a community focus. The genesis of Richard Clark's business, Bruny Island Game Meats, came when he was employed by farmers on the island to help control the numbers of wallabies, which were decimating properties and crops. Several years later, Clark is supplying wallaby cuts to some of Hobart's top restaurants and grocers. "It's the purest meat you'll ever get; lean, high in protein and iron, and low in food miles," says Clark.
After living on Bruny for nine years, Jo Smith established the Bruny Island Market Garden in March 2020 and has already helped to feed 500 people, often with her three-year-old twins in tow. "I really understand my soil and how the climate works on Bruny now," says Smith. She wants islanders and visitors to think of her farm as "the island's supermarket". "It's such a good feeling to be supplying someone with a box of organically grown food," she says. "This is such a beautiful and resilient island off an island. I love it here."
Bruny Island address book:
Bruny Island Smokehouse:
Tony "Chook" McLaine was born on Bruny but crossed the channel to live in nearby Snug for his early life. Back on the island for 30 years, Chook now runs a smokehouse offering smoked salmon, wallaby and quail.
360 Lennon Rd,  TAS 7150
Bruny Island Game Meats:
Parks Tasmania estimates the wallaby population on the island to be up to 400,000. Richard Clark culls wallabies and offers various cuts, sausages and chorizo. He supplies restaurants across Tasmania.
1771 Bruny Island Main Rd, TAS 7150
Bruny Island Fine Wines:
A family-run vineyard at the bottom of the world. Australia's most southern vineyard stocks cool-climate chardonnays and pinots. Have dinner at the restaurant.
brunyislandwine.com
Bruny Island Market Garden:
Try the organic "veggie stall" at Killora on North Bruny. Jo Smith is passionate about supplying fresh fruit and vegetables.
Main Road, TAS 7150
Bruny Island House of Whisky:
Tasmania's most extensive range of single malts. Tastings and sales are done by a log fire and with expansive views over Barnes Bay.
tasmanianhouseofwhisky.com.au
Get Shucked:
These might be Australia's best Pacific oysters. Despite the name, the oyster bar is welcoming and the views across to Get Shucked's oyster farm are sublime.
getshucked.com.au
The Honey Pot:
Multi-generational apiarists. Their "cellar door" sits on the edge of a manuka forest and offers locally harvested honey, including prickly box, meadow, blue gum and manuka. The unique Leatherwood honey ice cream is worth a trip in its own right.
thehoney-pot.com
Bruny Island Cheese Company:
The island's pioneering cheese-maker has been wowing visitors to Bruny since 2003 with its traditionally-made delights.
brunyislandcheese.com.au
Hounds Tooth Distillery:
Small-batch Japanese-style whisky distilled on the island and matured in port and sherry casks. Made using locally-grown barley and Bruny's unpolluted rainwater.
brunyislandwhisky.com.au
Photographer: Chris Crerar