Manufacturing / Japan
Neighbourhood watch
Architect Kengo Kuma has graced a provincial Japanese town with a studio for storied watch-maker Grand Seiko.
The small rural town of Shizukuishi in northeast Japan has plenty of quiet charm with good skiing in the winter and Tsunagi Onsen, a historic hot spring nearby. Overlooking it all is Mount Iwate, a 2,000-metre-high peak known as Nambu-Fuji for its resemblance to its better-known volcanic cousin, Mount Fuji. And now this remote spot has a new attraction: a wooden studio for Grand Seiko designed by architect Kengo Kuma and purpose-built for the production of the company's meticulously crafted mechanical watches.
Seiko has been in this green corner of Iwate prefecture since 1970 when one of its manufacturing bases, Morioka Seiko Instruments, was established here. The firm is unusual in the world of modern watch-making for still doing everything in-house, at various sites across Japan. It was founded in 1881 by Kintaro Hattori, whose great grandson, Shinji, is now chairman and ceo. The watch-makers at Grand Seiko, the firm's premium brand which marks its 60th anniversary this year, are highly specialised and, once the coronavirus situation improves, the studio and its team will be on show to the public.
"We are very proud of the Japanese heritage of Grand Seiko," says Seiko Watch Corporation president Shuji Takahashi. "So we wanted to appoint someone whose work represented the very best of Japanese architecture. Of course, Kengo Kuma's name came up immediately." Nature plays a key part in the brand's philosophy and in much of Kuma's work; the wooded location made it an interesting proposition for the architect, who also designed Grand Seiko's new Paris flagship on Place Vendôme.
Two fixed landmarks shaped the design: a towering magnolia tree at the entrance and the backdrop of Mount Iwate. The building is designed to keep the mountain in sight from all vantage points, while the swooping roof mirrors the peak's natural contours. A glass corridor runs alongside the assembly area, allowing visitors to see the watches being put together but also giving the craftspeople – hard at work in dustproof hats and peering through microscopes – a vista that changes with the seasons.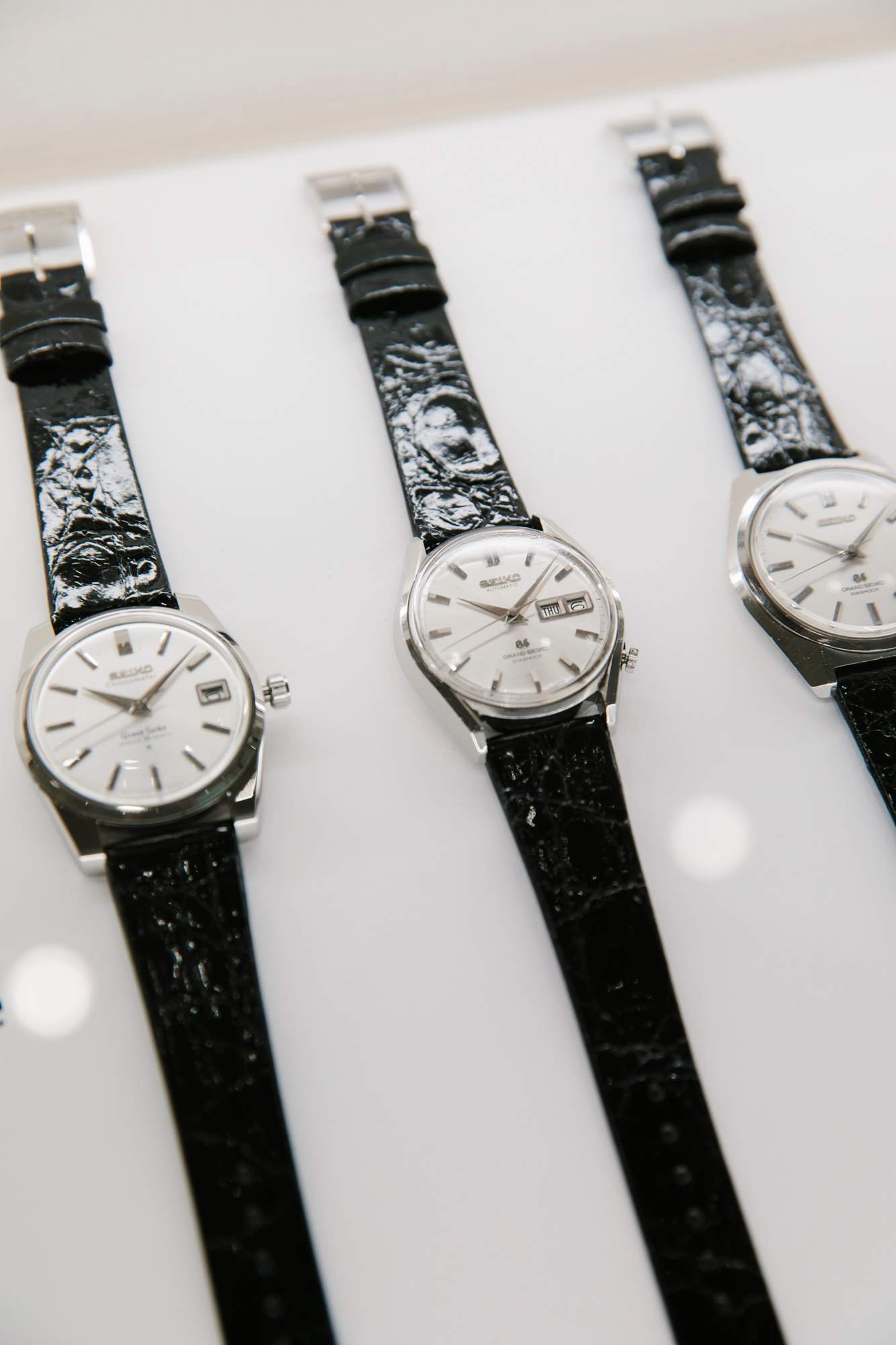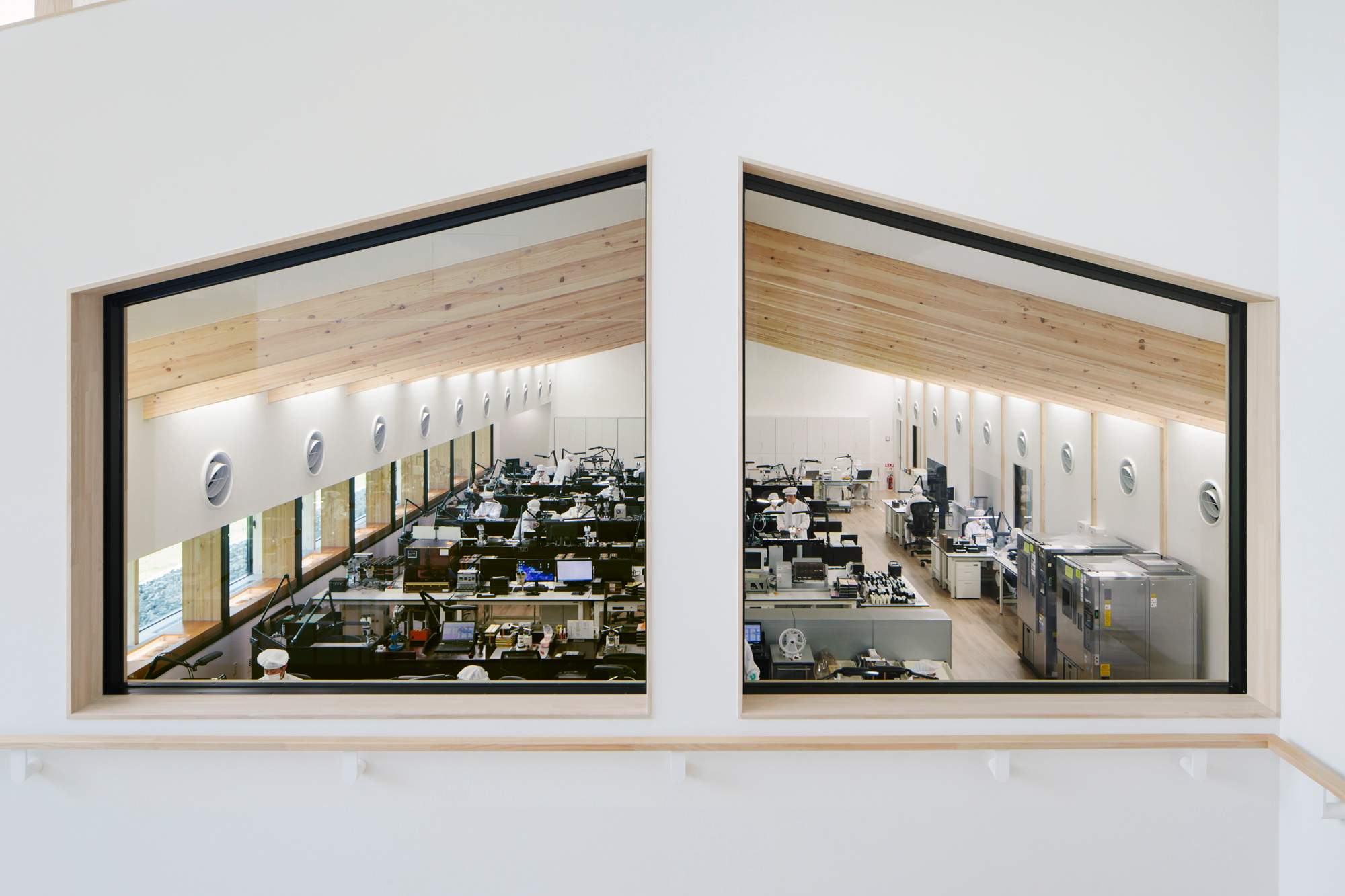 Timber has become a signature material for Kengo Kuma, visible in projects ranging from museums to his newly completed National Stadium in Tokyo. Here he used tree-like white birch columns and a Japanese technique called yamatobari, where wooden panels are layered to give a sense of depth and rhythm. Wood wouldn't usually be used in a manufacturing environment that needs to be kept dust-free but Kuma wanted to try it to bring some warmth and natural light into what might otherwise have been an uninspiring lab setting.
"I really enjoyed the challenge of using wood to make the Clean Room, where watches of the highest precision are assembled," says Kuma. "To balance natural materials with the room's technical requirements was a new and intriguing task." Floor ventilation and state-of-the- art lighting allowed the décor to be kept simple and open.
The company was "thrilled by the vision Kuma offered us," says Takahashi. "First and foremost, with its light, airy and serene atmosphere, it is the perfect working environment for the craftsmen and women." The leader of the studio's assembly team is Tsutomu Ito, who joined the company in 1991 and is now a gold-standard "meister", an accolade that Seiko gives to only a handful of its top craftspeople. Mindful of the future, Seiko is cultivating the next generation: every meister is now expected to train an apprentice.
"This job requires us to be relentless, to never give up," says Ito. Precision is everything – with testing standards that exceed international norms, a watch can be rejected at the last minute for the slightest defect. "This is detailed work and it's refreshing to look up and see nature," Ito says of the new set-up. "From a technical perspective, the studio has been designed to make the assembly process flow much more smoothly – and it works well." A lounge area with a panoramic view of Mount Iwate showcases select models; an exhibition area tells the company story.
Yoshiaki Hayashi, president of Morioka Seiko Instruments, joined the company when quartz watches were all the rage (Seiko put the first quartz watch on the market in 1969). He has seen the business through quartz, smartphones and shifting rivalries with Swiss watch- makers. "In the past the competition was about precision," he says. "Now it's more about brand power." Hayashi hopes that Kuma's building will help to express Grand Seiko's message. "He shares our vision of co-existing with nature and wanted to create a studio that is part of its natural environment."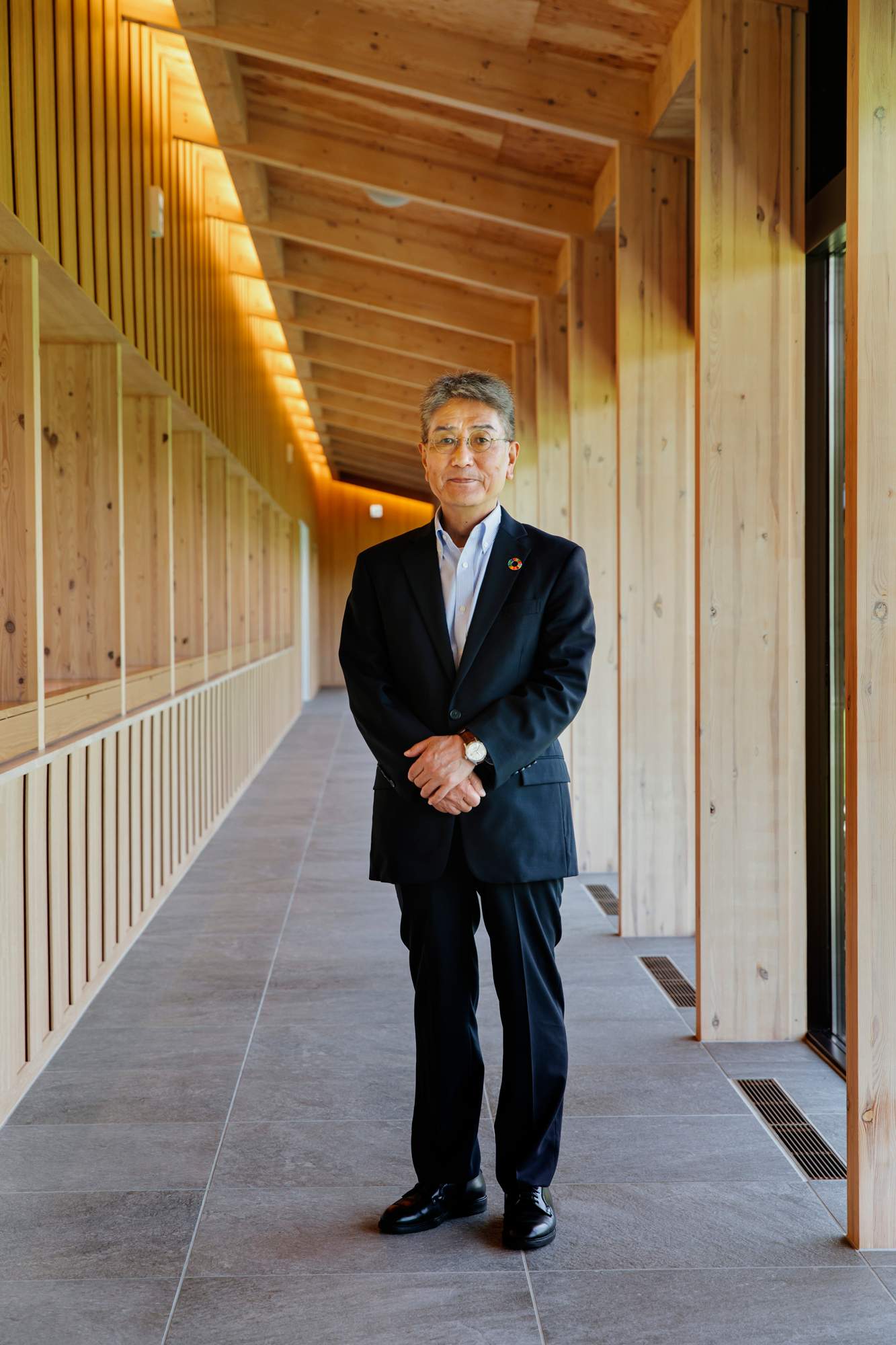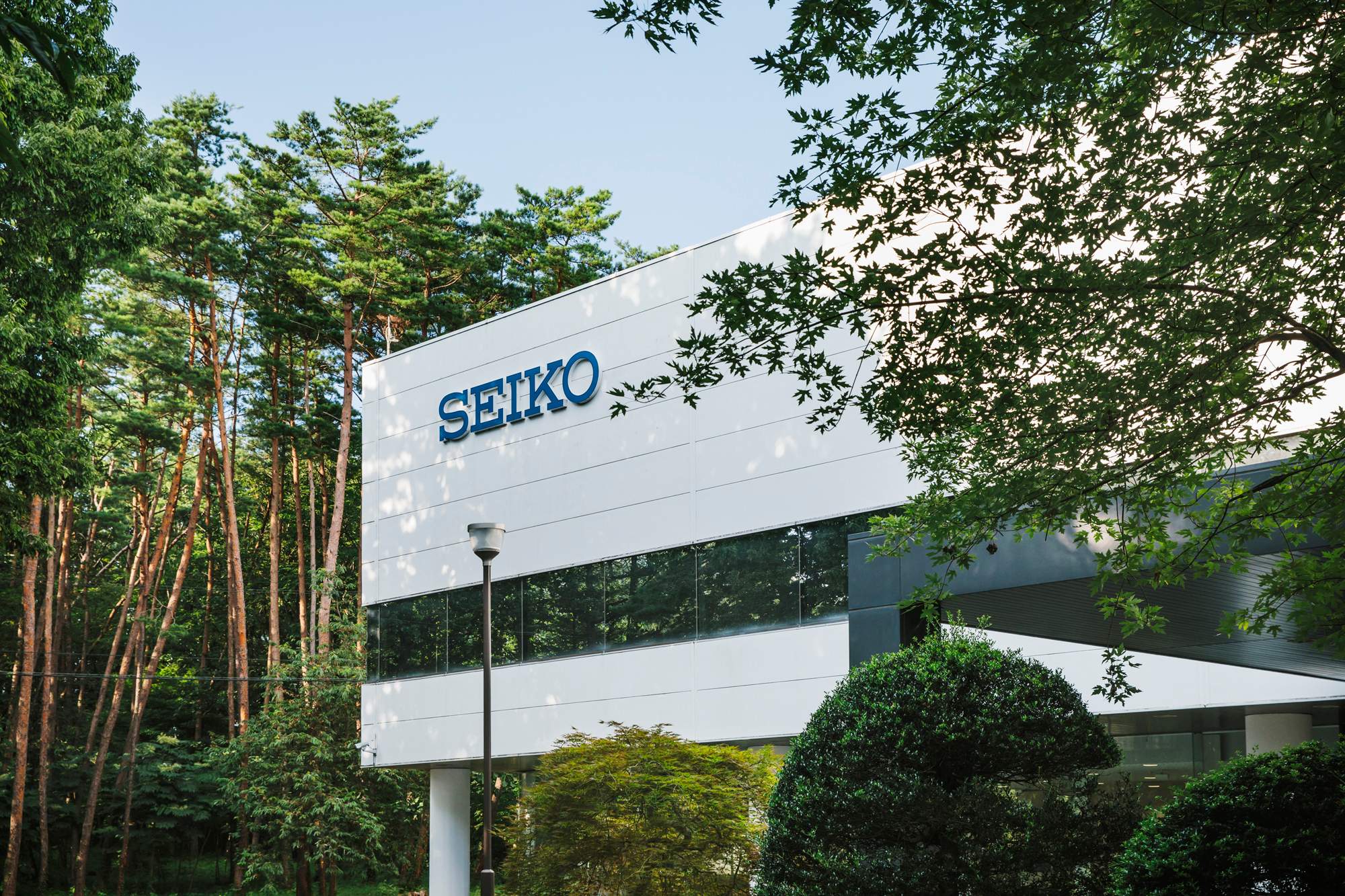 Sustainability is never far from discussions about design. Heirloom mechanical watches, Hayashi says, are innately sustainable since they last for years – generations, ideally – and are powered only by the unwinding of the mainspring. "As long as you do the upkeep, our watches will be good for 100 years or more," he says. Beyond that, Seiko is committed to recycling, wastewater treatment and strict co2-emissions targets. There is a forest of 1,000 trees around the site, which the company is carefully looking after.
This considered approach to environmental issues chimes with Kuma's outlook: "When I design, I find it essential to think of how it will look several decades later," he says. "Lasting values are fundamental to architecture. The wood we used for the construction will look and feel nicer as the years go by."
Architecture fans will come to the studio for the building; watch-lovers will come for a rare view of how these collectors' pieces are put together. Both parties will leave impressed.
---
1881
Kintaro Hattori founds Seiko by opening a shop selling imported watches and clocks in Tokyo
1892
Hattori sets up his own wall-clock factory, Seikosha, from the Japanese word for "precision".
1913
Production of Japan's first wristwatch, the Laurel, begins.
1924
The first watch with the name Seiko on the face is released.
1951
Seiko airs Japan's first radio ad.
1953
Japan's first TV commercial airs – also for Seiko.
1960
Grand Seiko launches with the aim of making the world's best and most accurate watches.
1968
Seiko wins first place for accuracy adjustment at the Geneva Observatory Competition.
1969
Seiko introduces the world's first quartz wristwatch, the Seiko Quartz-Astron.
2012
Seiko develops the world's first gps solar watch, Astron.
2017
Grand Seiko becomes an independent brand within the Seiko stable with two studios: in Shizukuishi for mechanical watches and in Shinshu for quartz and Spring Drive watches.
2020
The new Grand Seiko boutique opens in Place Vendôme, Paris, and the new watch studio opens in Shizukuishi – both designed by architect Kengo Kuma.