Urbanism / Global
Street view
Installations at Concéntrico, a design and architecture festival in the Spanish city of Logroño, are challenging residents to look at what surrounds them in new ways.
"I wanted to show that public space belongs to everybody if you collaborate," says Polish designer Iza Rutkowska. She is pointing out how she came up with the idea for her sculpture, a giant wooden rocking horse erected in a tree-lined square in the Spanish city of Logroño. Children are trying to climb onto it but it's too tall for an adult to mount without someone else's help. Soon enough a parent arrives to lift their longing offspring onto the horse's back.
The region of La Rioja is best known for its full-bodied red wine but it's also home to Concéntrico, an annual international architecture and design festival that takes over its capital city with installations and sculptures such as Rutkowska's. For four days in September, the work of design teams from Spain and wider Europe was scattered across Logroño's streets and plazas for passersby to admire and interact with.
"We wanted to bring the city closer to the people," says Concéntrico director Javier Peña Ibáñez. The 35-year-old architect and curator, whose studio is in Madrid, now splits his time between the capital and his hometown, where he founded the festival five years ago.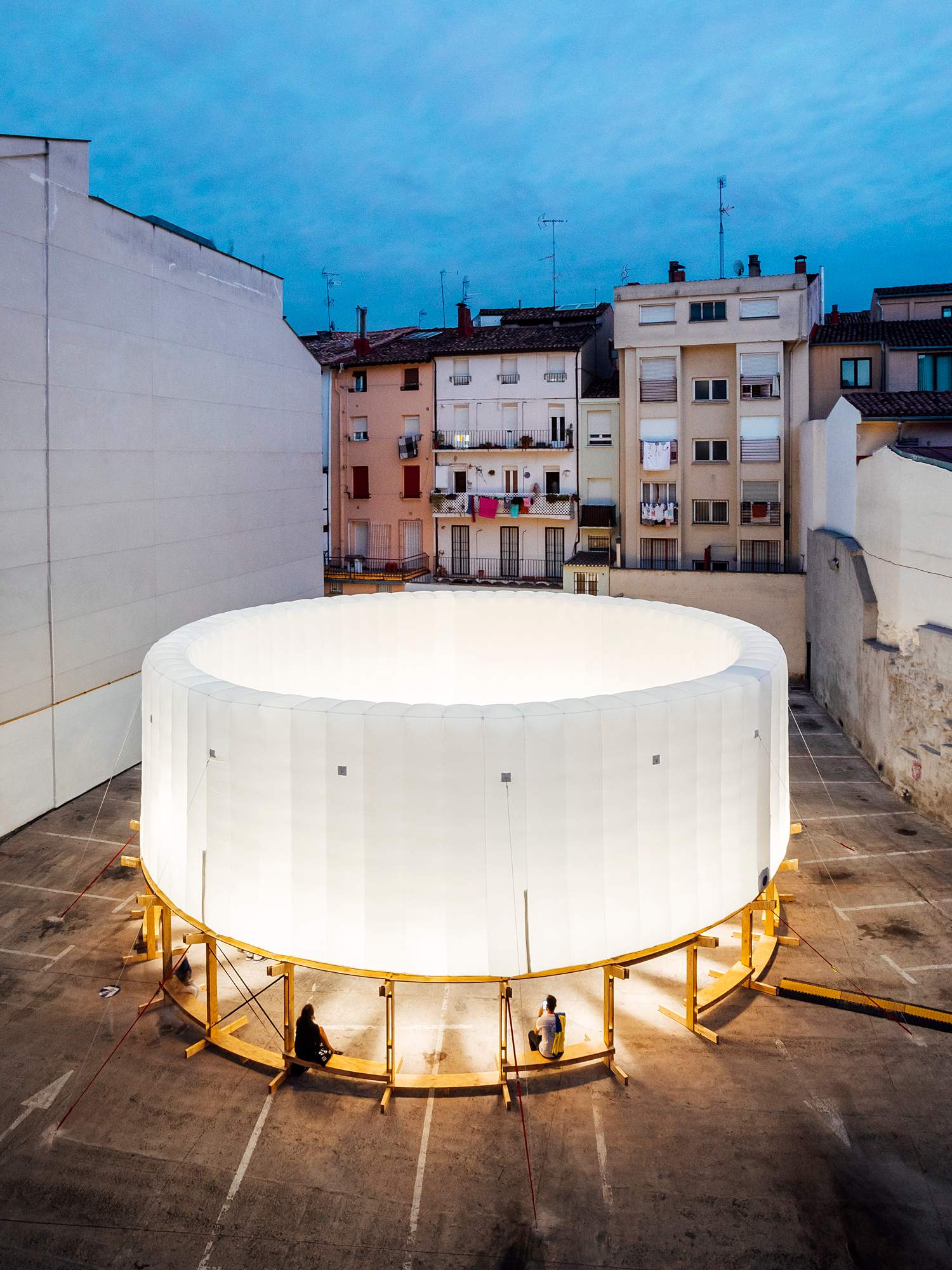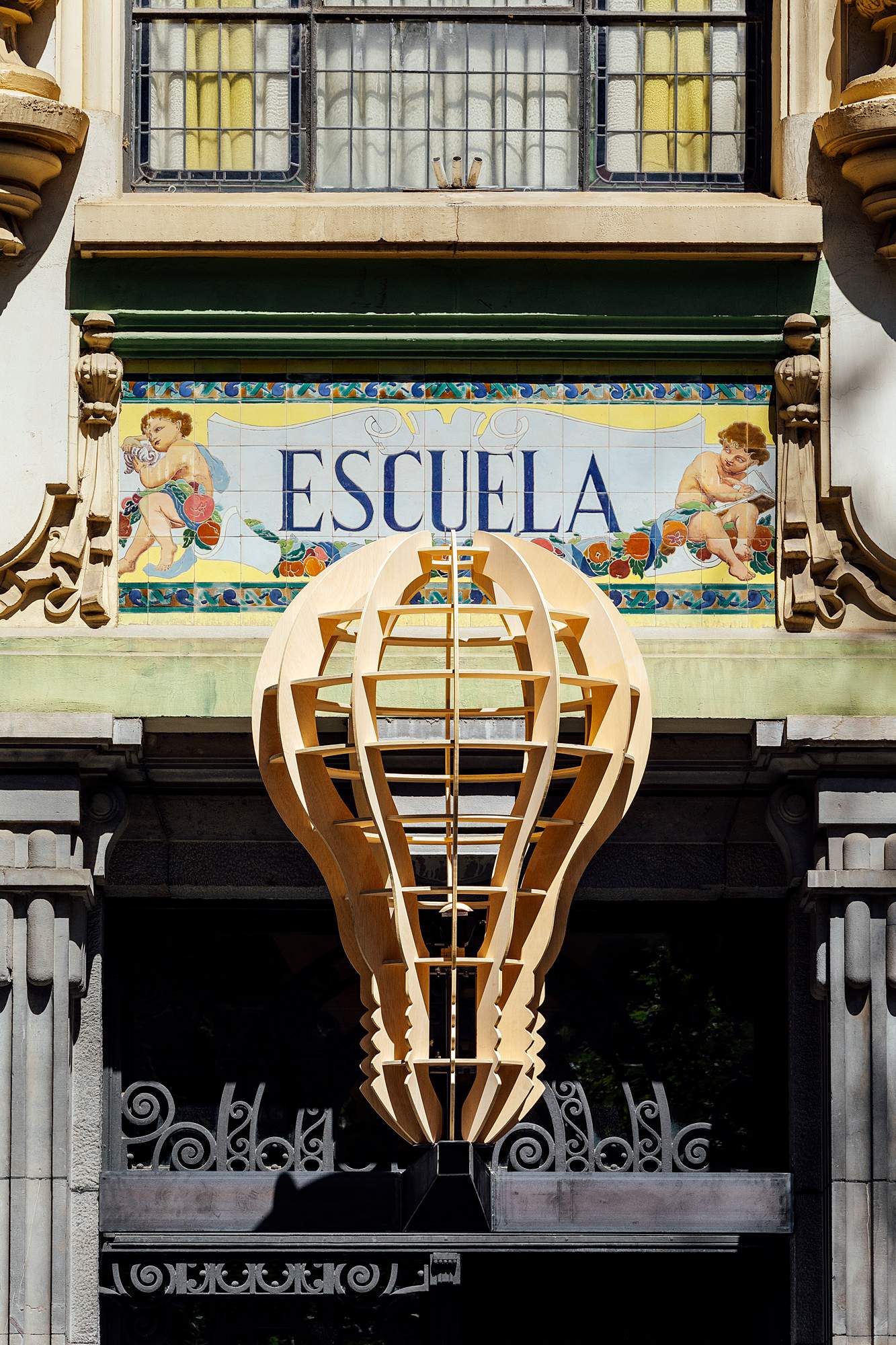 With a population of 150,000, Logroño provides a more intimate space for architects and designers to meet and exchange ideas while working within the context of a small-scale city. But for Peña Ibáñez, the festival is above all an opportunity for residents to see their hometown through fresh eyes. "We want to give the tools to help understand how cities can change," he says. The broad range of works invites visitors to explore a variety of locations, the majority of which are just a short walk from each other in the city's historical centre. Some are sprawled across squares, while others are nestled in more inconspicuous places, such as a 17th-century cellar below the old city walls.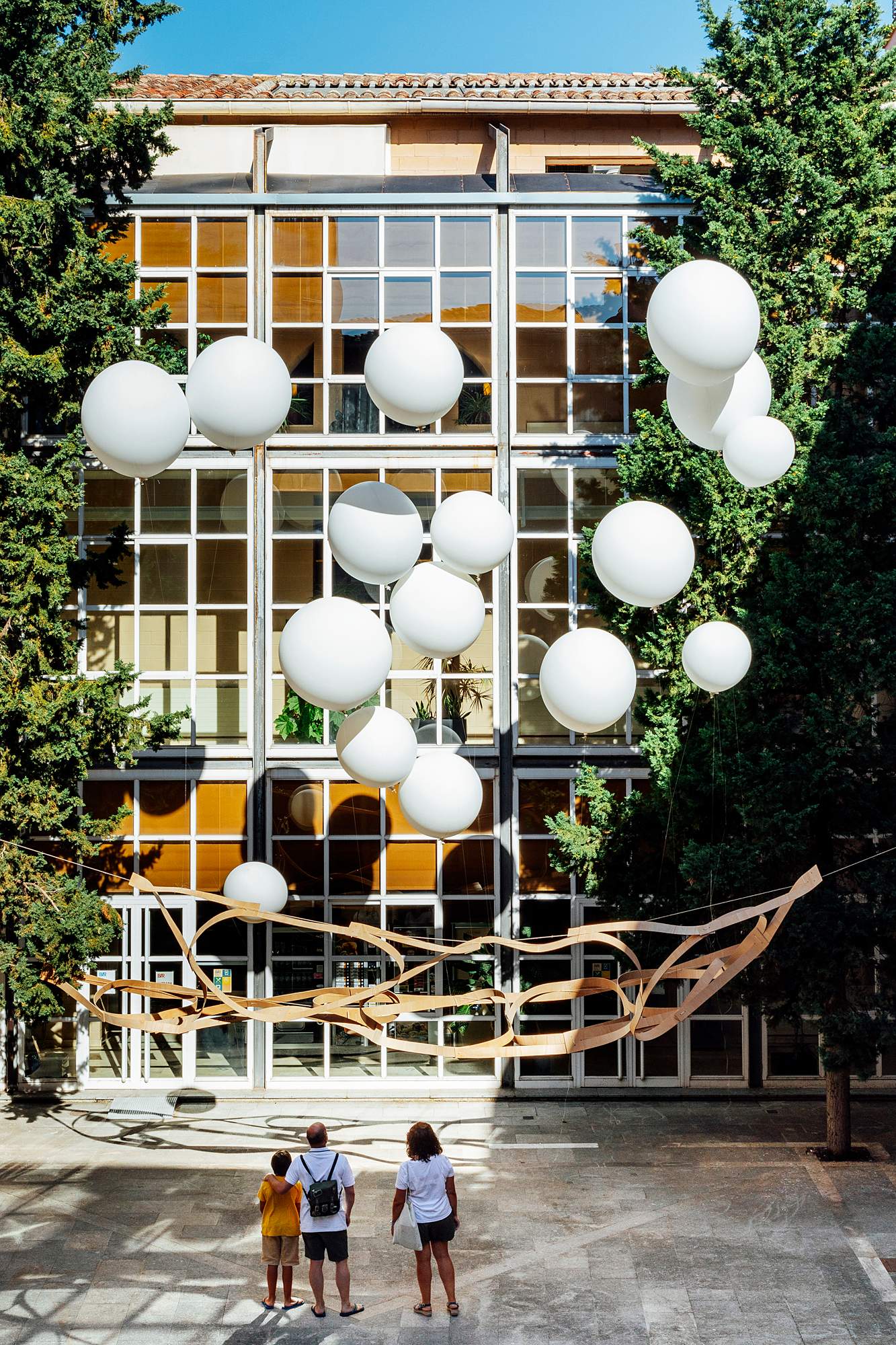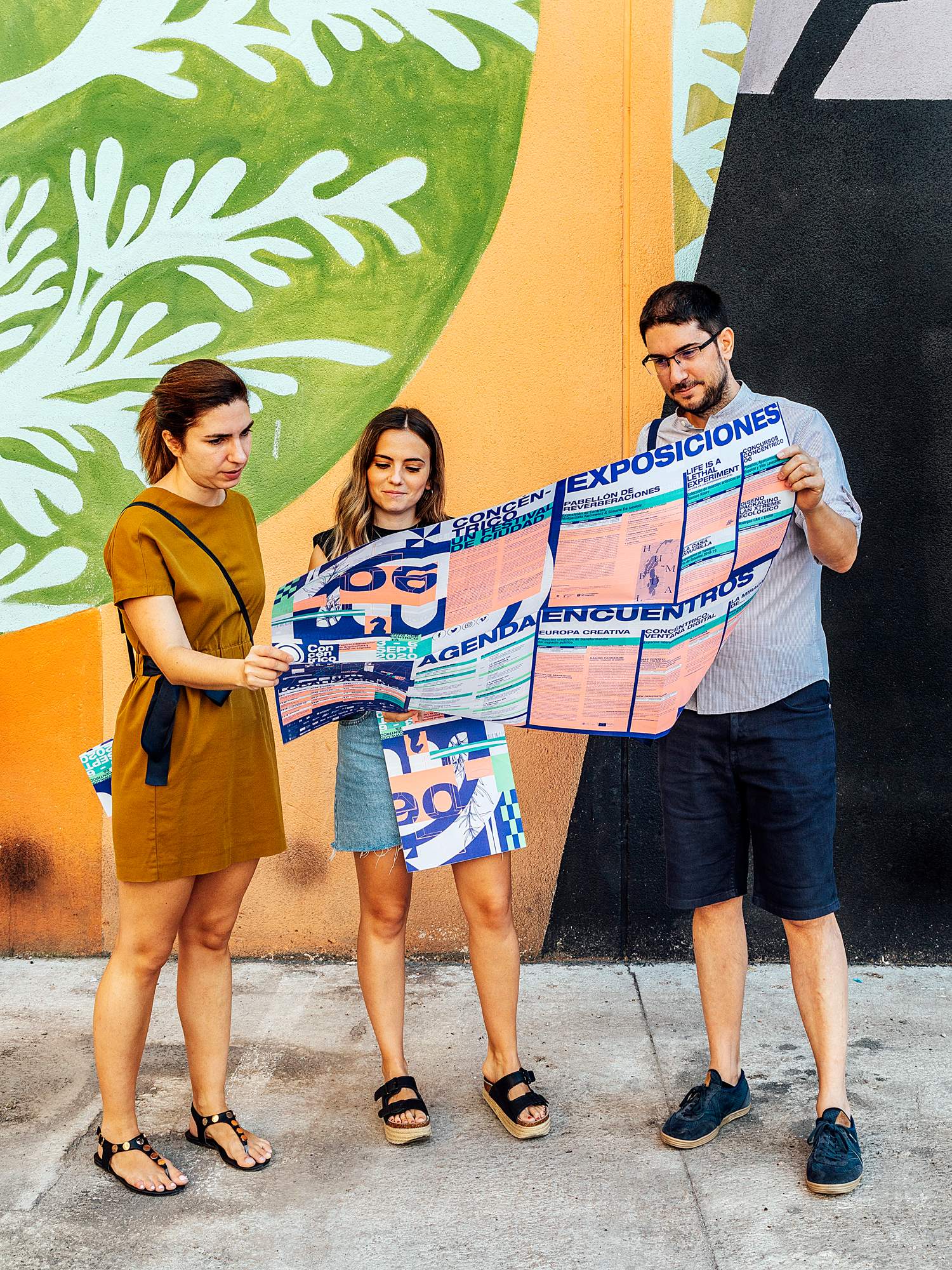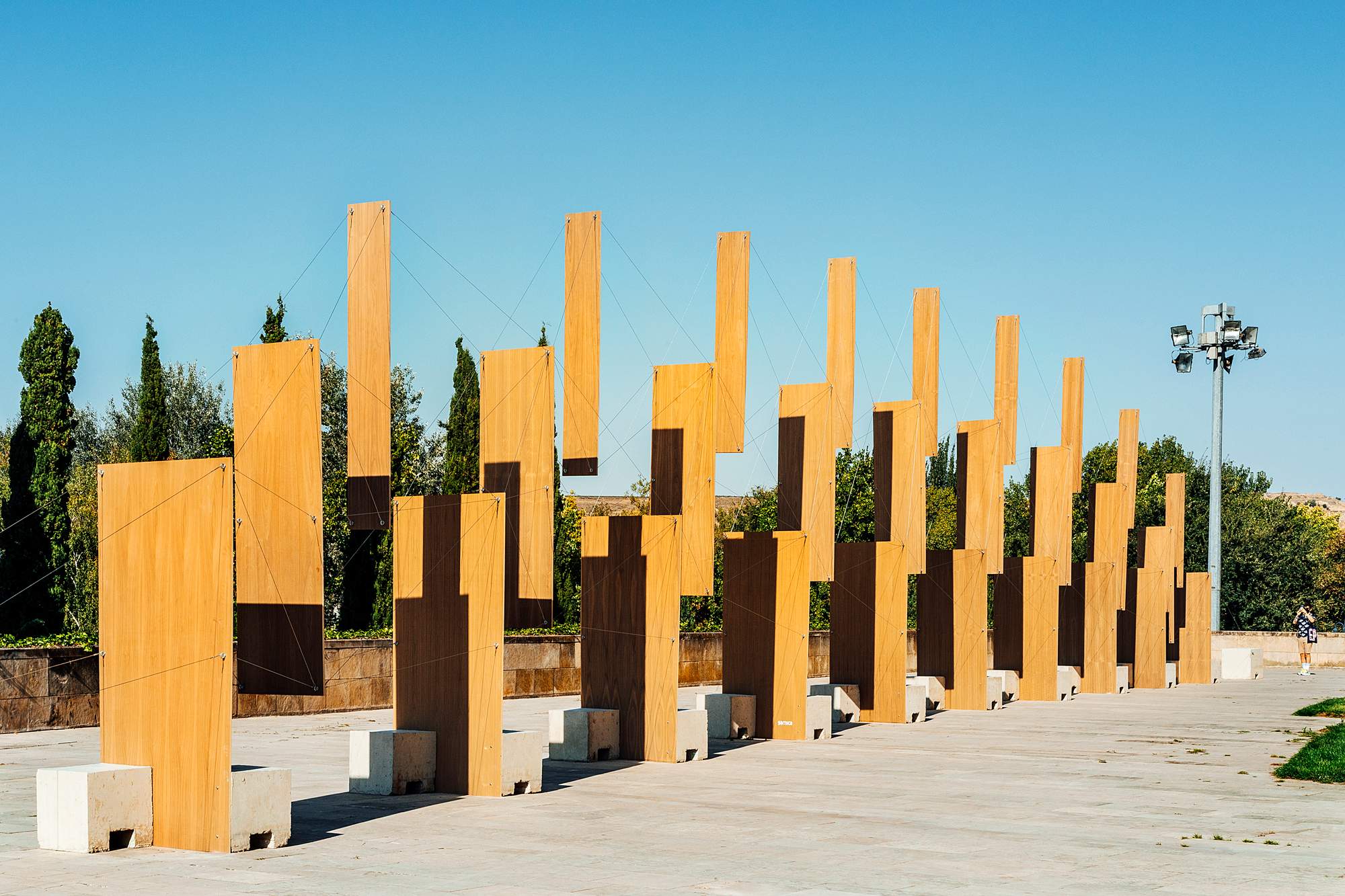 One of the more striking installations is German artist Gregor Schneider's "Kreuzweg", an imposing black cross laid horizontally in front of the city's main cathedral, Santa María de la Redonda. Visitors can walk through the massive structure, which has entrances on all four sides, but its interior is pitch black. Like in much of his work, Schneider uses darkness to play with the perception of space, forcing people encountering the installation to navigate the large Plaza del Mercado in a completely new way.
Every year the event takes over the city's surrounding landscape as it nears harvest season. Mexican architect Alejandro Ramírez's sculpture for this year's festival took advantage of this with a large-scale piece covered in mirrors, which outlines the silhouette of a wine bottle. Ramírez's sculpture is the only one to remain in its place beyond the four days of the festival. Though the majority of installations are dismantled after the event, Peña Ibáñez is working to find ways to have a more lasting impact on the city. He hopes that they can appear regularly for other events in Logroño or that, starting from next year's edition, more can be placed in a permanent location.
But even if some installations disappear, the conversations remain throughout the year. "Concéntrico shows how this city has the objective of attracting talent and it shows that it's not just about tradition but about modernity," says mayor Pablo Hermoso de Mendoza as we walk through the town hall, a building that symbolises this progressive outlook. Built by Pritzker prize-winning architect Rafael Moneo in 1981, it is divided into two sections that extend away from each other, creating a spacious public square. It was designed to symbolically provide citizens with a town hall in line with the country's then newly established democracy.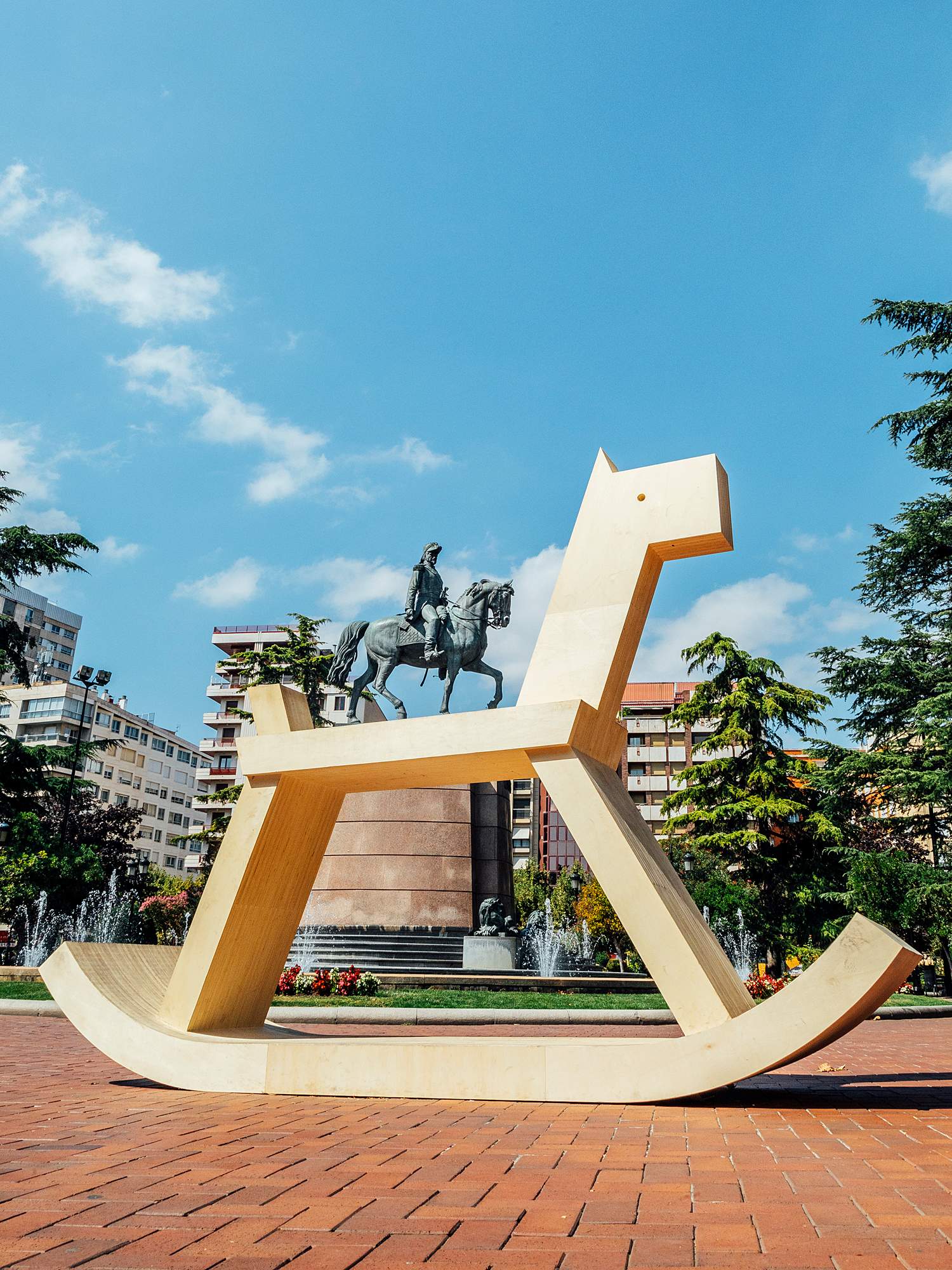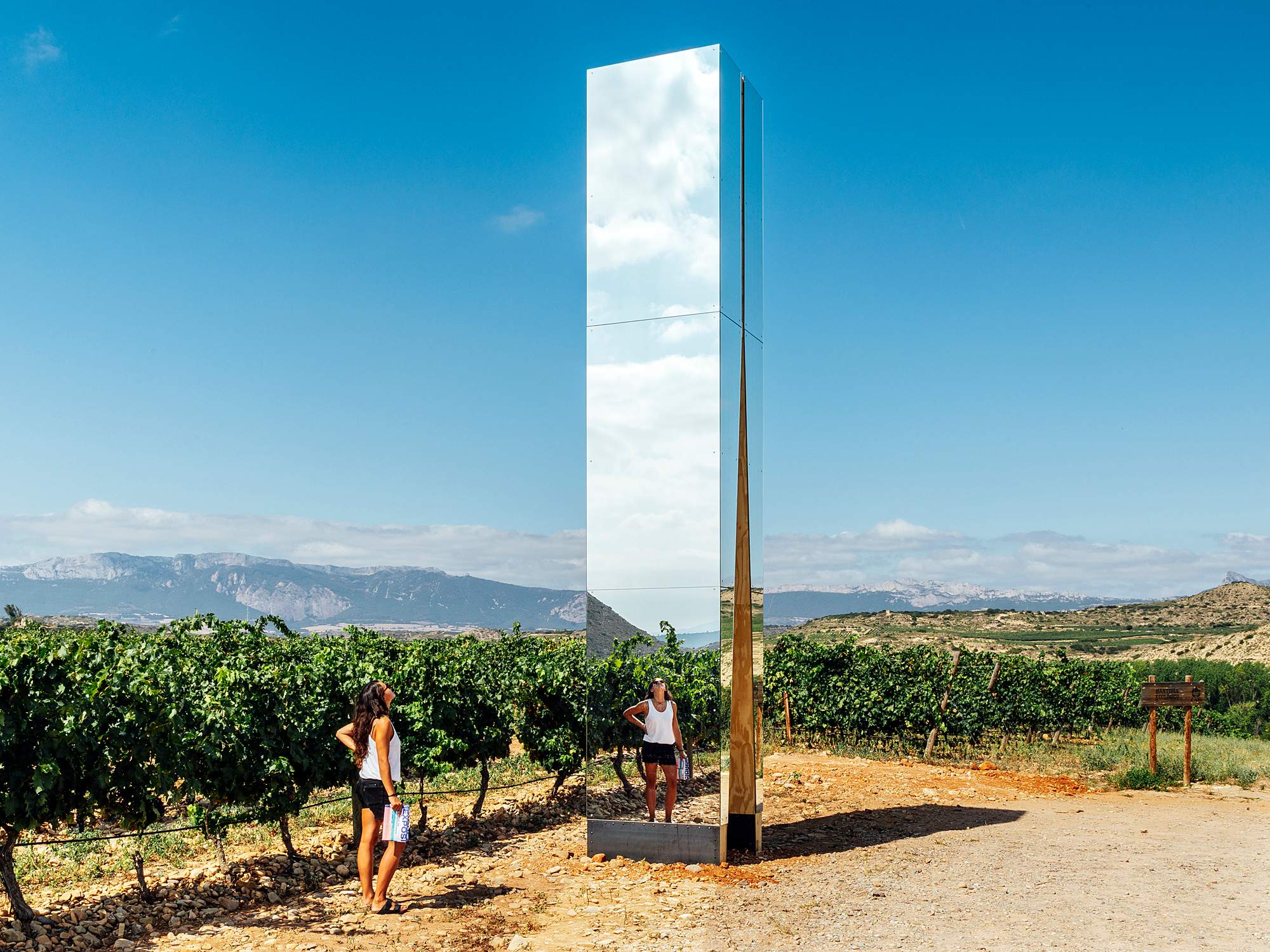 Moneo's desire to create spaces where people can meet more easily is shared by several of the festival's participating architects. "It's so important that we talk about the role of public space in our cities, especially now," says Silvia Bachetti, a landscape architect based in Berlin, whose work often deals with ecology and urban design. She and Agnese Casadio, who specialises in temporary installations, have designed a seating area-cum-climbing frame built in a section of a street normally reserved for parking spaces. The structure's U-shape is a tribute to Logroño's many arched passageways, an architectural feature shared with the designers' home city of Bologna. La Rioja is among the regions that has suffered the most during the coronavirus pandemic in a country that saw a particularly strict lockdown. So holding an event that pushes the boundaries of what is possible in public space, and the way that we organise our cities, has been welcomed as an important step towards getting back out into the world. And if Peña Ibáñez succeeds, 2021 could see Logroño inaugurating some new landmarks.
"A dangerous thing in the development of cities is stagnation," says Tomas Kozelsky from Czech architecture practice Kogaa. Along with Viktor Odstrcilik he has designed a large inflatable circle that takes up an entire car park, transforming it into a public square where people are encouraged to linger on wooden benches. "If you stop developing the city, people get used to it," he says. "This is teaching residents to think about opportunities in public space, which is very important. After all, it's their space."