Better development / Global
The way to build?
Canny property developers can create spaces that profit communities as well as their bottom lines. We visit a school, shop and housing project that are built to last.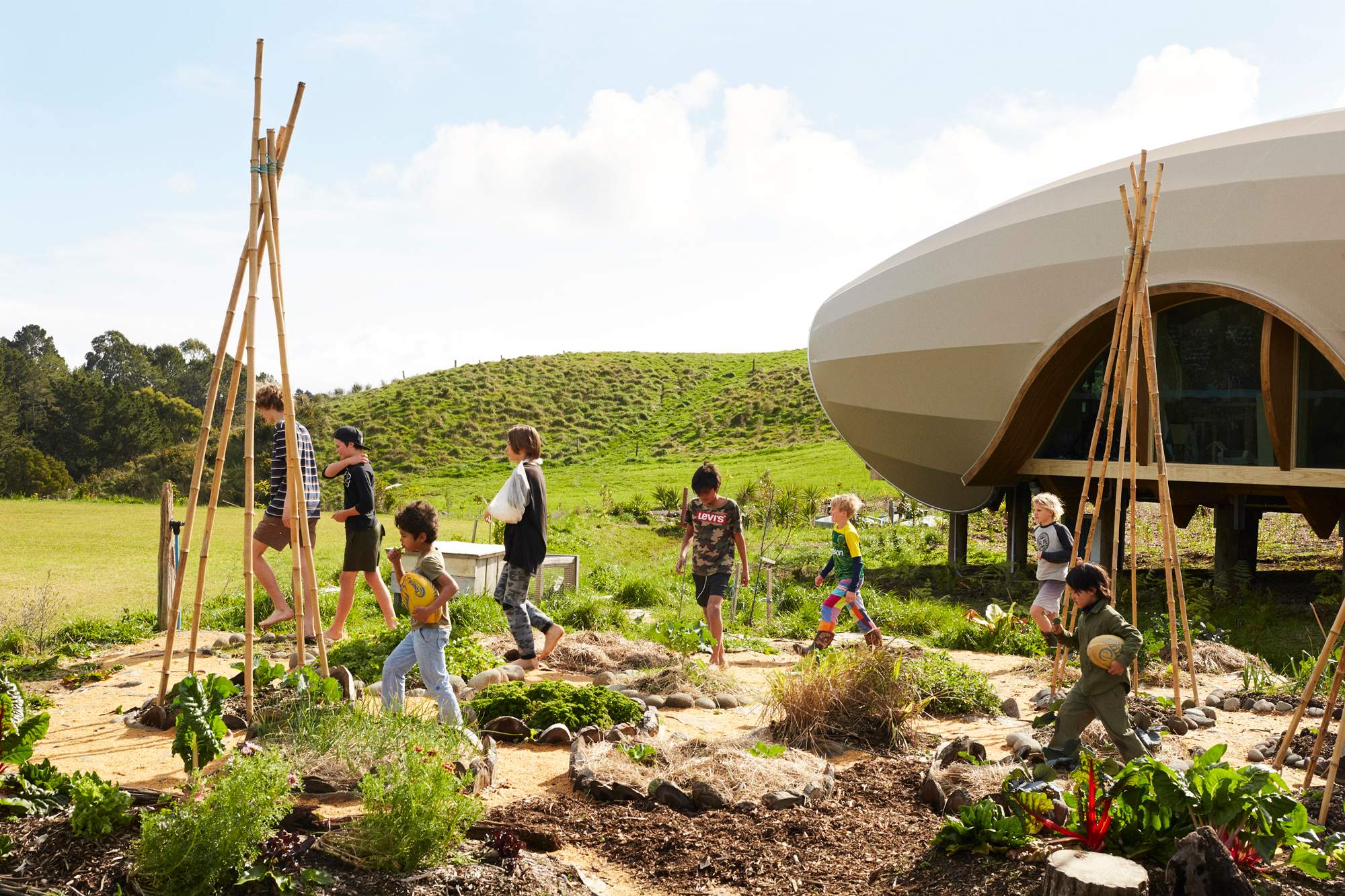 Our built environment tends to develop slowly. Infrastructure such as schools, apartment blocks and retail precincts take time, permission and a considerable amount of money to bring to life. Proposing more radical, untested ways to create the places in which we work, live and play is risky business for profit-minded property developers. Yet design ideas for improving our lives are out there – it just takes vision and guts to back them.
Change is in the air, however, as the number of developers incorporating sustainability and liveability in their projects is on the rise. It's a win-win scenario, as residents are nourished by their environment and their long-term happiness is increased. Here we celebrate three developers who are highlighting how investing in smart design pays off.
---
case study — Education
Green School.
New Plymouth, New Zealand
Rachel and Michael Perrett saw their three children "come alive" after sending them to the Green School in Bali. The open design of the private international school – built from bamboo and set in lush surroundings – emphasises nature-based learning and sustainability. "Before, it was like they had blinkers on," says Rachel. "Since starting at the Green School, they have remembered their wonderment for the world."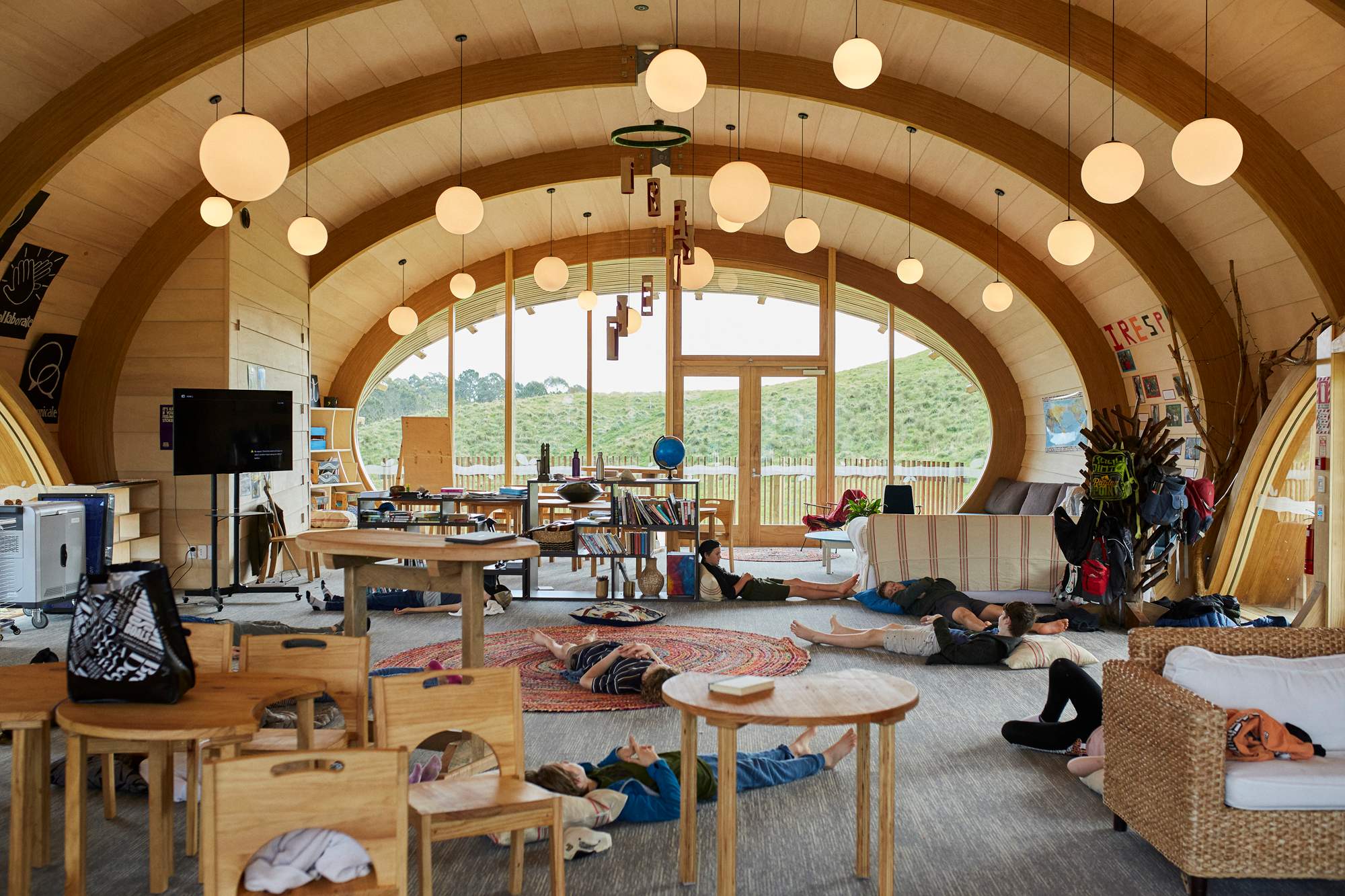 The couple were so impressed that they set out to build their own version in their native New Zealand, in the majestic foothills of Mount Taranaki on the North Island. It opened in February on a sprawling plot of former farmland. Here, three futuristic classroom pods – or waka – form the heart of the campus, surrounded by gardens and greenhouses, with the Oakura river flowing through the grounds.
Creativity is fostered through the site's design. "For some reason, schools are often built by the same companies that build prisons," says Chris Edwards, ceo of the Green School New Zealand. "We didn't want a school with long hallways and rectangular rooms. It had to be inspired by nature in a New Zealand context."
It is a complete recalibration of what you might expect from a campus, says Edwards, who has dedicated his career to working in schools. "The straight lines and the rows of desks are gone. The curves and undulating shapes are a reflection of the landscape but also young people's minds."
The three waka (which take their name from the Maori word for canoe) perch on the land like Jules Verne-inspired airships, ready for voyages of discovery. Around them, unfenced wilderness stretches as far as the eye can see. The campus is planted with thousands of native plants – part of a rewilding process – and there is a dedicated tropical greenhouse where children learn about permaculture. It certainly does not look like an average school.
"It is obvious to everyone who comes here that someone took the time to create something a little bit extraordinary," says Glenn Brebner, managing director of Boon, the architectural practice behind Green School New Zealand. "And that gives the children a sense of pride."
Just like its predecessor in Bali, the Green School here adheres closely to sustainability. As most building was done off-site, only six skips were needed during construction, a level of waste practically unheard of, says Brebner. Upcycled materials are ubiquitous, from shipping containers transformed into administration offices to the roof lining, made using coffee bean sacks sourced from nearby roasters.
"It is obvious to everyone who comes here that someone took the time to create something a little bit extraordinary"
The waka are insulated and have an underfloor heating system to keep them at a constant temperature, minimising their energy demand. Concrete, which comes with a significant environmental footprint, is almost entirely absent. The carpets, produced by a company called EcoSoft, are made from post-consumer plastic bottles.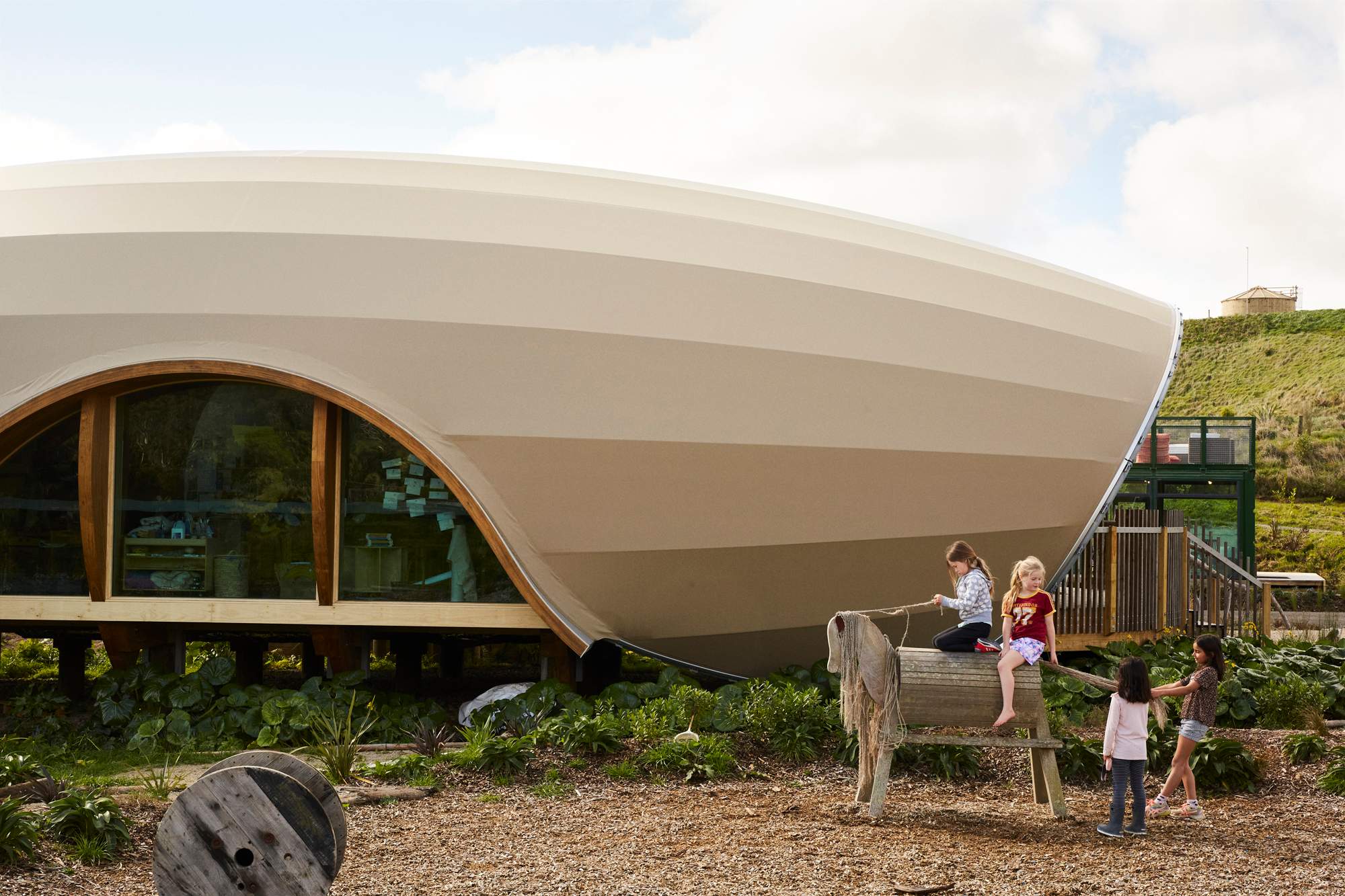 There is a definite "wow factor" when children enter a classroom, says Rachel Perrett. "That feeling opens their hearts and minds where they are able to let learning happen in a happy place." She observes that when they leave the classroom for a break, there is "a low, pleasant hum" rather than the usual shrill screams.
And it's the small details that can make the biggest difference. February's first intake of children was amazed, in particular, by the toilets – compostable loos complete with "a billion worms". "Lessons and rude jokes all in one," says Edwards. "There's nothing better when you're in primary school." 
The problem: The design of traditional schools does not always seek to foster the creativity and sense of community that are essential for a rounded education.
The fix: The Green School suggests a new model of education with a physical space built for critical thinking, creativity and entrepreneurship.
case study — Retail
Bonus Track.
Tokyo, Japan
Bonus Track might be the gentlest commercial development in Tokyo's recent history. Opened earlier this year in the popular Shimokitazawa neighbourhood, it aims to refocus how independent retail and hospitality can prosper within busy residential areas in harmony with those who live there. "We were asked to create a place where interesting people would rent," says Hiroyuki Ono. The publisher and restaurant entrepreneur was commissioned by Odakyu Electric Railway when its land here became available after a railway line moved underground in 2013. In figuring out what to do with the land, Ono teamed up with Shintaro Uchinuma, owner of Book and Beer, an independent bookshop in Shimokitazawa. "The site popped up just like a bonus," says Uchinuma. "Do you remember cds having a bonus track at the end of an album? That's where musicians do something experimental. The idea is the same here."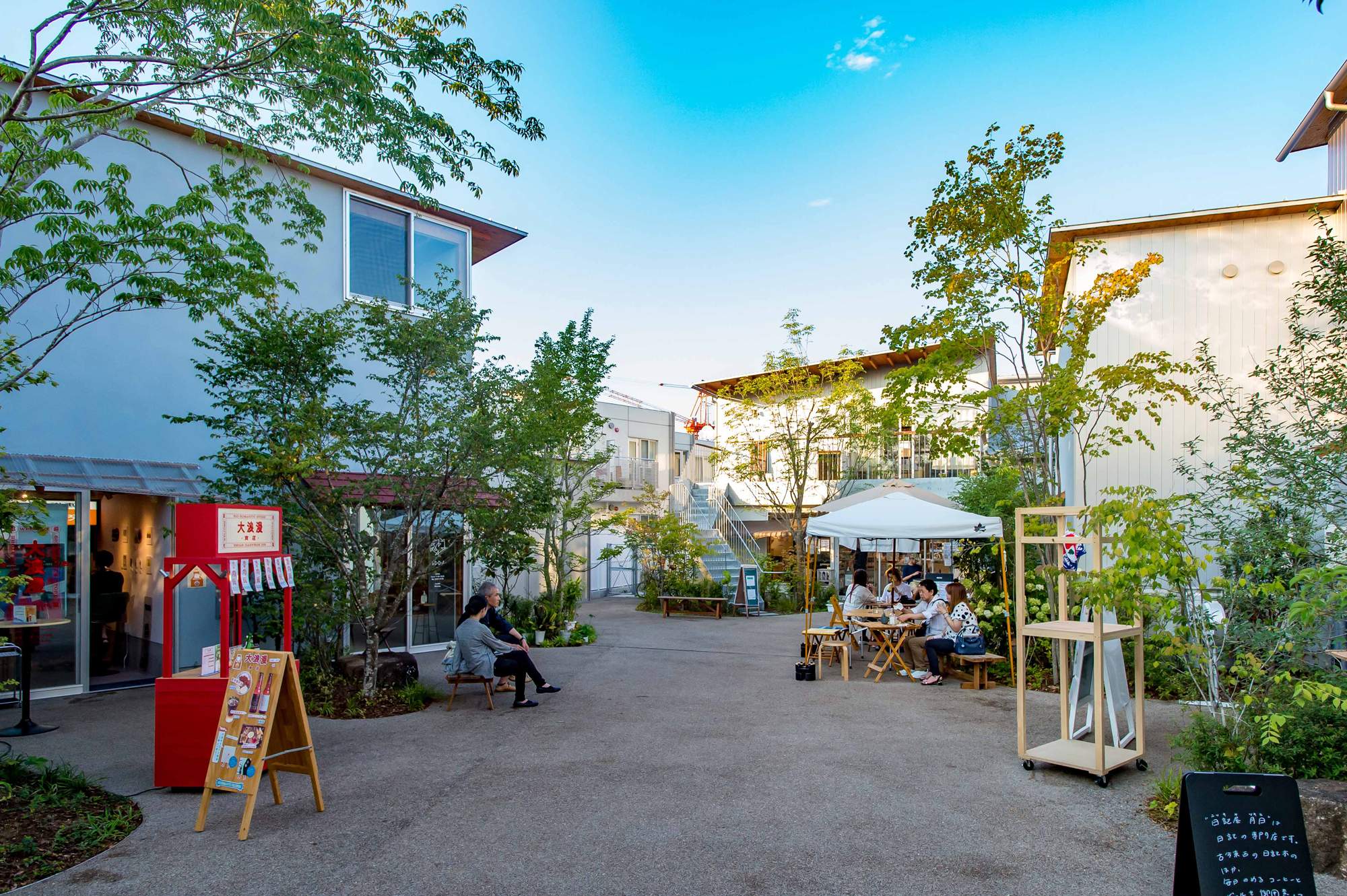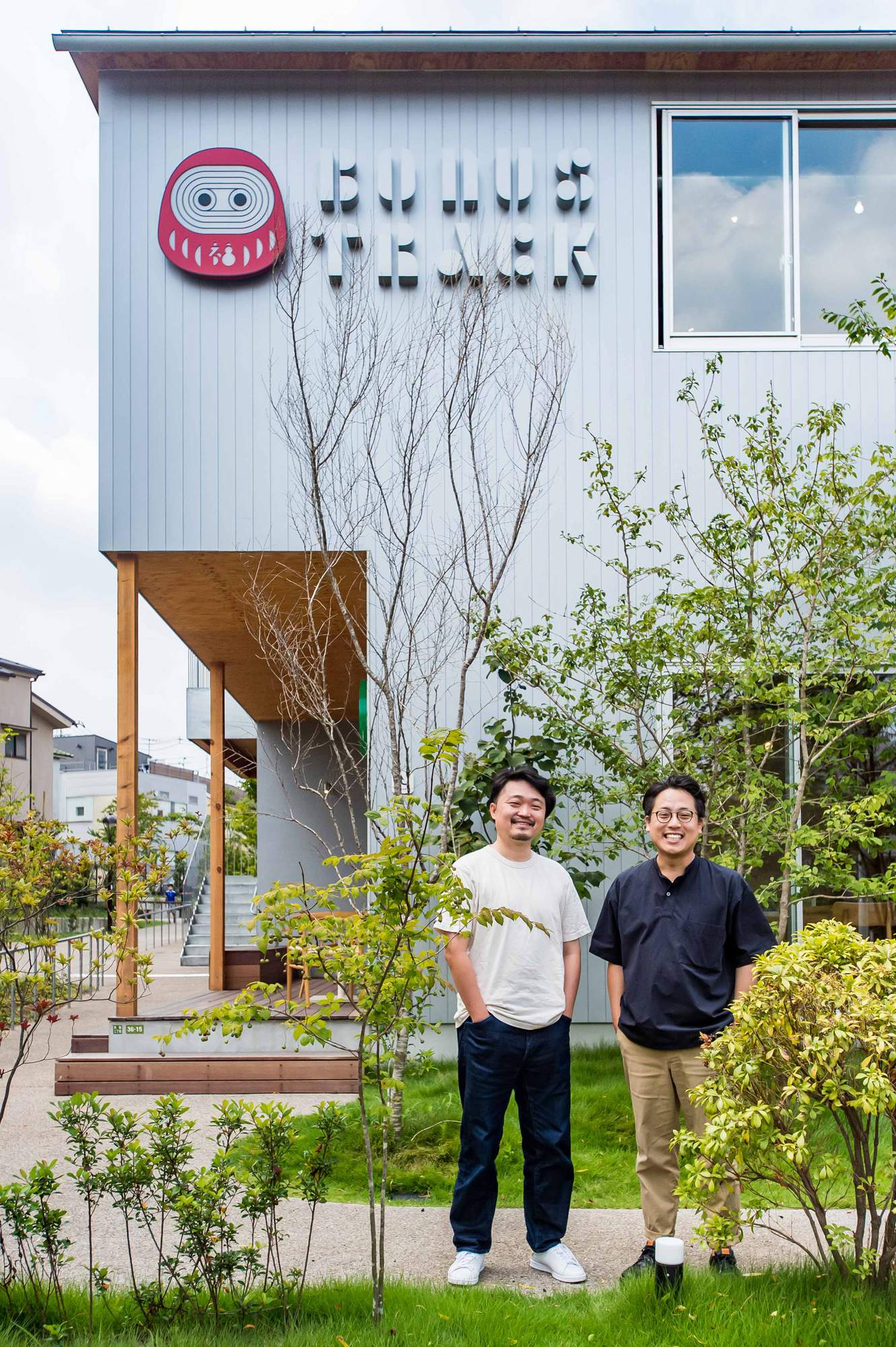 Uchinuma and Ono decided to base their idea on the shotengai, an old-fashioned Japanese shopping street that is lined with thin two-storey buildings where business owners live upstairs and run their ventures downstairs. The pair commissioned Tokyo-based Tsubame Architects to draw up a grand plan with two large main buildings and nine two-storey home-cum-shop spaces. Here, owners live upstairs and operate their public-facing businesses downstairs. The idea is not only conceptually fresh but a key solution in keeping the neighbourhood focused on being a place to live, rather than just a place to visit. Rules also dictate that residential space must outweigh commercial space in most buildings, ensuring that life in this area goes on long after "closed" signs go up on doors.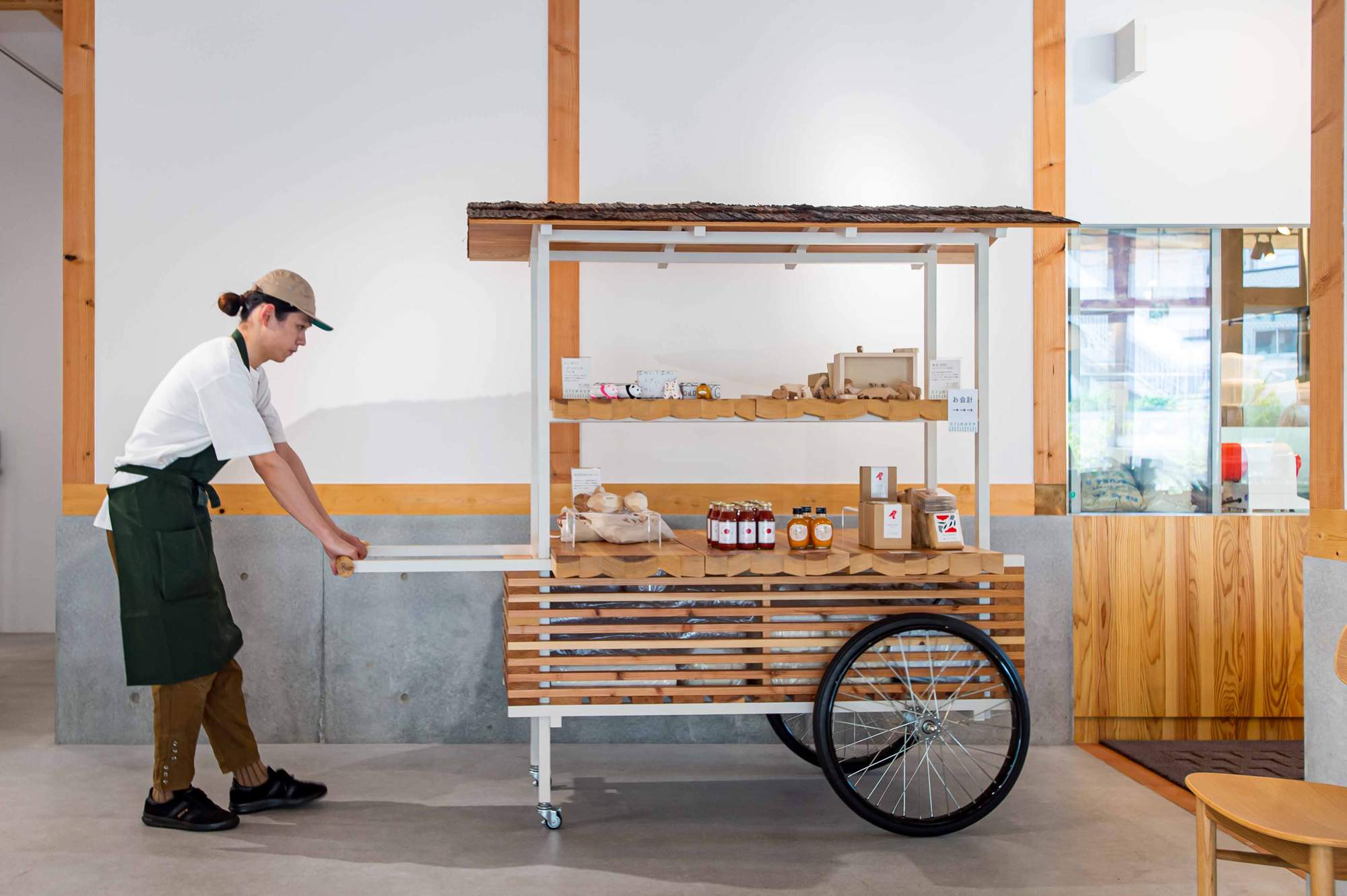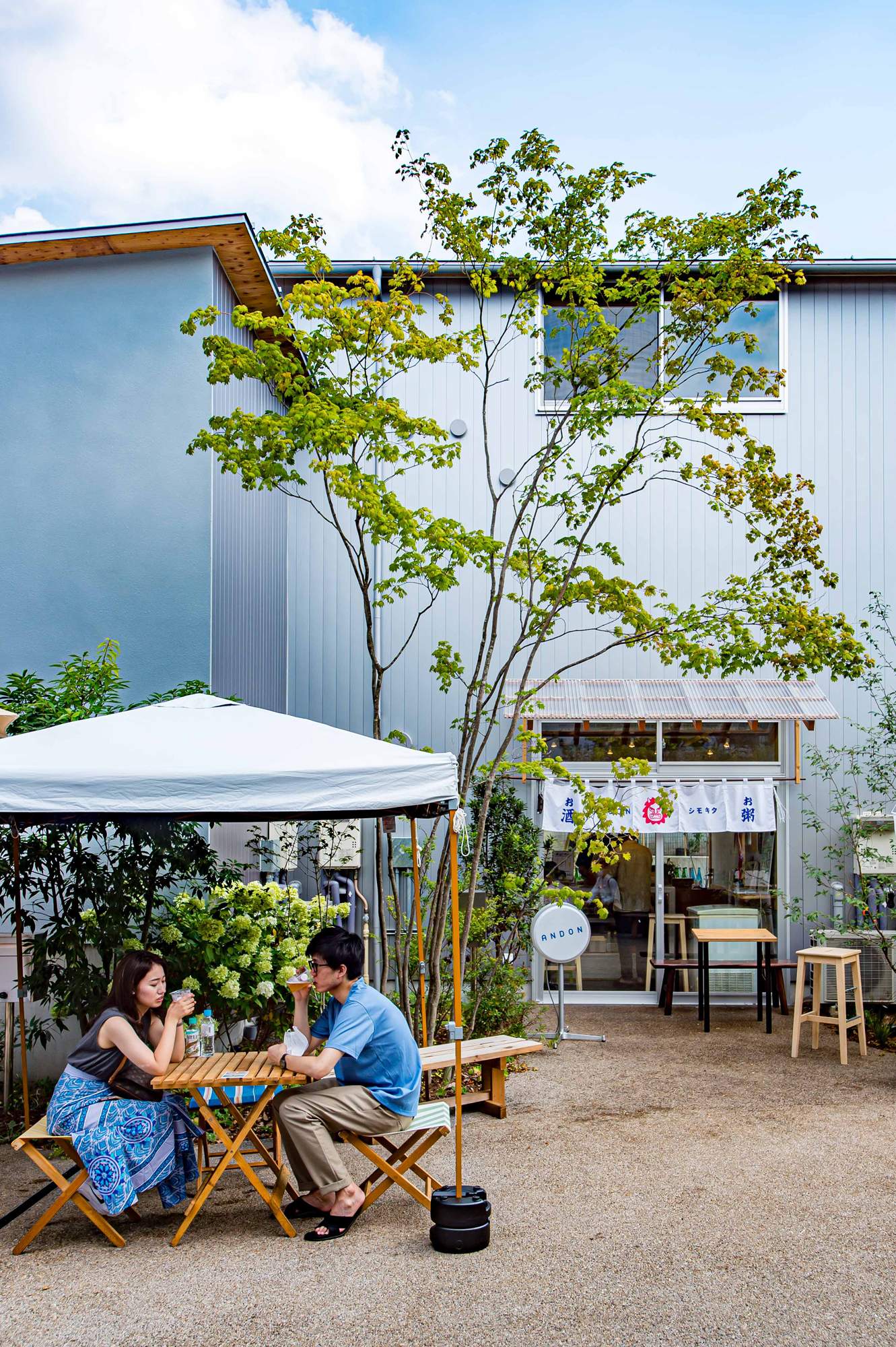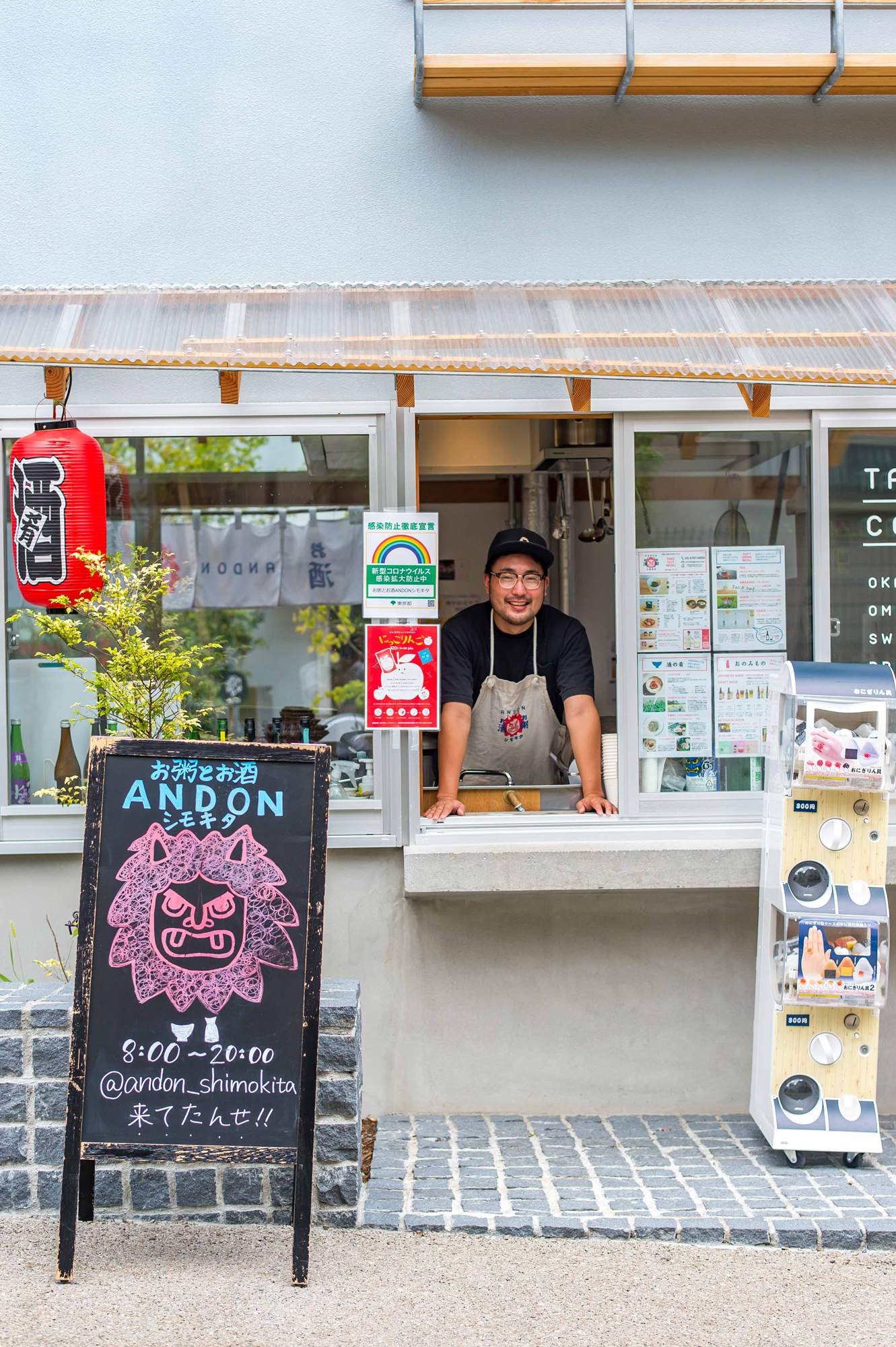 The low-rise development is already inviting: dog-walking families from the neighbourhood now plan their route through Bonus Track's leafy streets, admiring the shops and cool crowds drinking beer under bar umbrellas. And while the branding on the bars and businesses here is tight, Bonus Track works hard to avoid the negative consequences of gentrification.
"[Before Bonus Track] we saw chains slowly replace independent businesses due to rising rents in the area," says Takaaki Mukai, Odakyu Electric Railway's project manager. "We consulted potential tenants to work out the rent that they could afford and how much space they need. Then we calculated how much we could invest in the buildings and facilities." The team capped the rent at a bargain ¥150,000 (€1,220) per month for the shop-cum-home set-up – about 30 per cent cheaper than the area's market rate. The result is a mix of edgy businesses with no big chains in sight. Yohei Kunitomo, who opened his first shop, Pianola Records, here says that the offer was convincing. "This is the best environment possible to start a new business," he says.
There is a genuine sense of community too. Business owners meet monthly and co-operate to improve the facility. "We expect them to be public-minded," says Ono.
---
case study — Housing
Utorem.
Zürich, Switzerland
At the 2018 Venice Architecture Biennale, the coveted Gold Lion prize was awarded to the Swiss pavilion for an installation that brought the nation's housing situation into focus. A labyrinth of timber floors, white walls, plastic switches and stainless-steel wash fixtures was woven into the innards of the pavilion with the scales of various rooms completely skewed. With a bit of fun, the curators demonstrated to discombobulated visitors the similarity of most unfurnished rental properties in Switzerland. For a nation of renters, a standardised environment supposedly makes sense.
Enter Utorem, an independent Zürich property developer and real-estate manager intent on shaking up this idea. "We had a couple of successful housing projects in the beginning and the easiest thing would have been to take the same architect and just repeat the same success over and over," says project manager Niels Lehmann, who is developing 25 housing projects across the country. "But we'd never do this because different locations come with different types of terrain, surroundings and people. We feel that different people want different things, so we come up with new ideas."
These ideas include a "vertical garden city" – a cascading series of apartments that immerses residents in nature (20 per cent of each apartment's footprint is on outdoor terraces). Then there are unique apartments-cum-studios that are perfect for small business owners; they will sit beside an industrial Zürich neighbourhood. Cleverly dividing living and working spaces across two floors, these apartments allow tenants to work from home and have public-facing business operations. "This is a completely new idea of how you can live and work," says CEO Valentin Mueller, while holding a small-scale model of a unit. "You can have your public practice downstairs and your home life upstairs."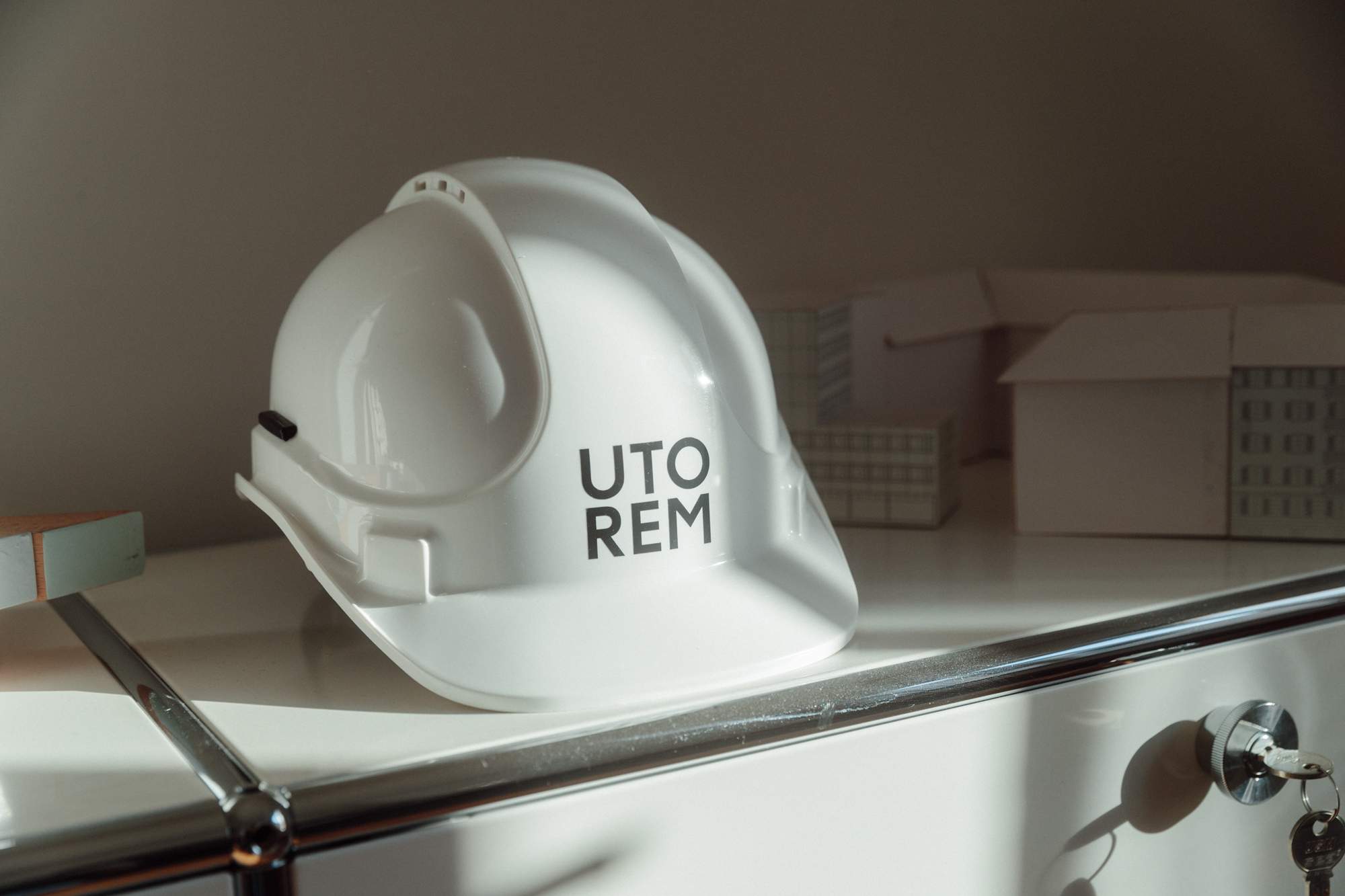 Utorem has also been daring in its use of timber – a relatively cost-effective and environmentally friendly material – going against the grain in a country where building with concrete remains the standard.
Ultimately, the company is concerned with the long-term value of its sites, rather than developing them to make a quick buck. This means that there's a real interest in keeping residents happy and site maintenance costs low. "People are talking a lot about sustainable investments but only in relation to property development," says Lehmann. "But we take a more wholesome approach; we want to keep these buildings for a long time." 
The problem: Different people have different needs and not every renter wants the same architecturally uniform ideas.
The fix: Utorem has based its development model on personalisation and spending a bit more on satisfying tenants for the long term.
Images: Jamie Bowering, Kohei Take, Yves Bachmann