Wine / UK
To the manor born
Wine from England? Surely not, you might think. But vineyards are proliferating in the country's sunny south and wine-makers are right at home in the rolling hills.
Writers and painters have long been fascinated by England's rolling green meadows, fields of golden corn and dense forests. Vines, though, are a more recent addition to the landscape – and something that budding winemakers have been working to make fruitful over the past 30 years.
The industry is in its infancy but the amount of land under vine has increased by a whopping 188 per cent in the past 10 years. Today the UK boasts more than 700 commercial vineyards and 164 working wineries, many of which are opening their cellar doors for tours, food and lodging too. Gusbourne Estate in the Kent village of Appledore is one of the larger players spotlighting the potential of English wine at home and raising eyebrows abroad.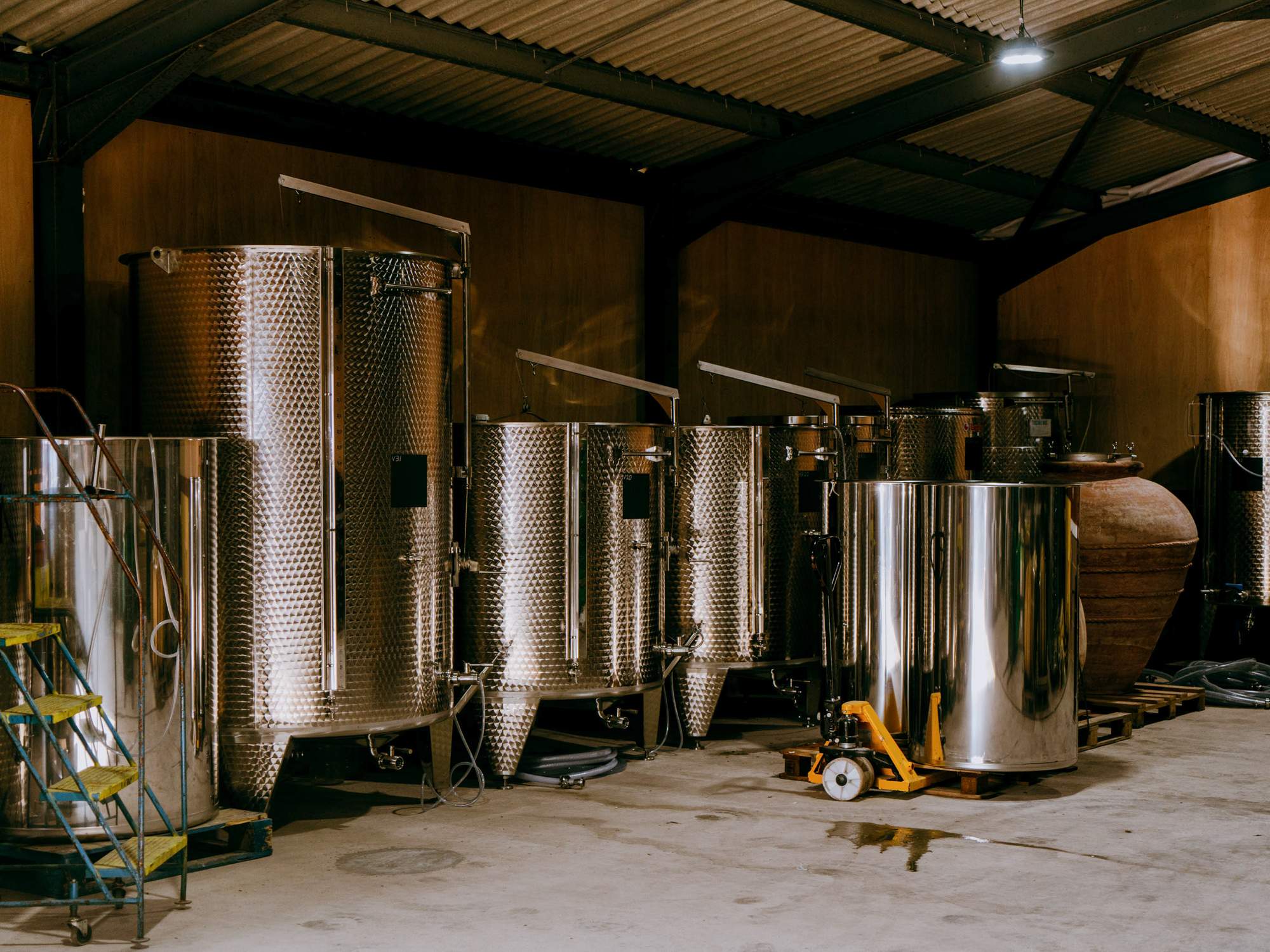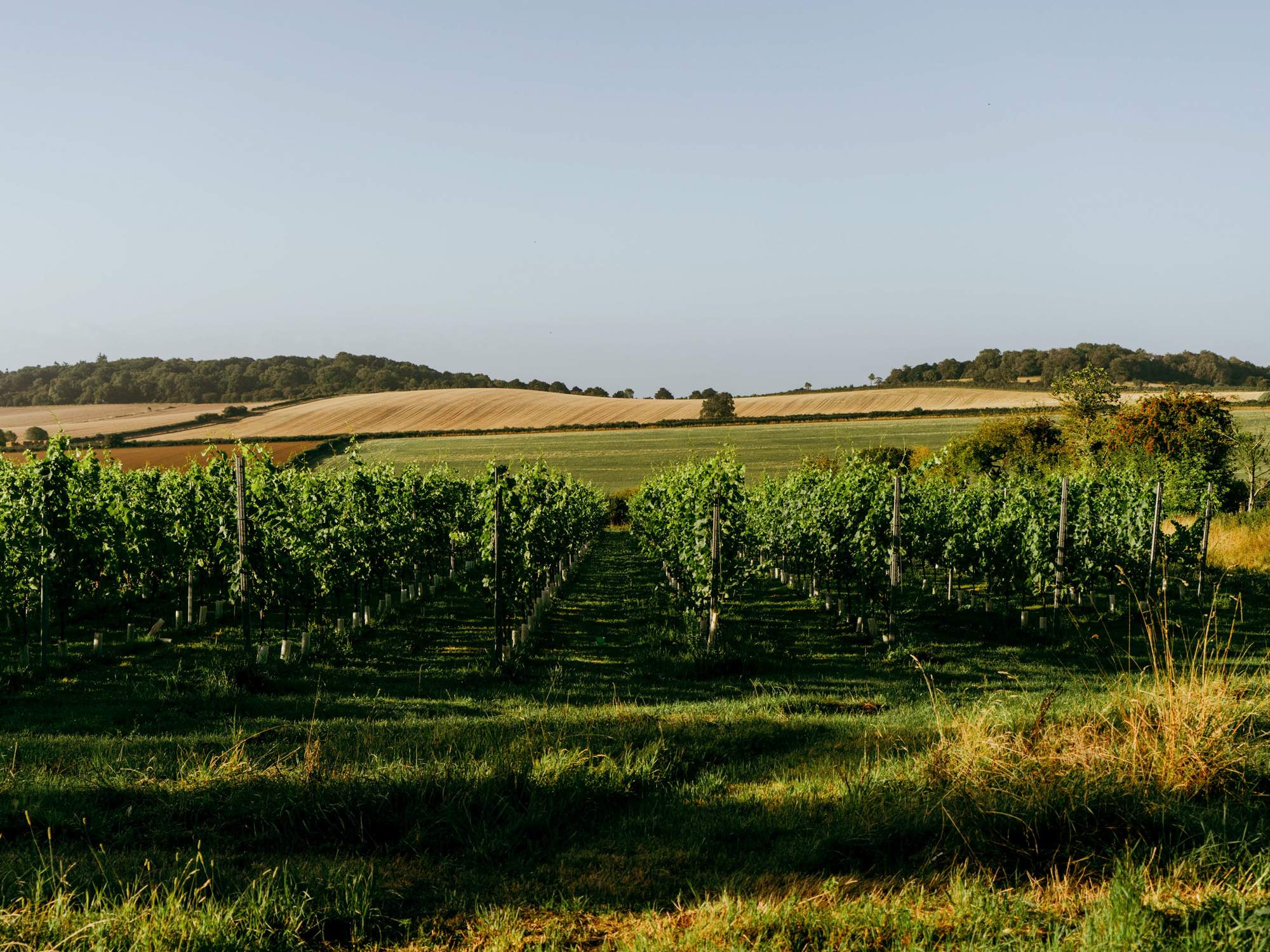 "Being a wine-maker in England 20 years ago was seen as more of a hobby than a career," says Gusbourne's ceo and wine-maker Charlie Holland, who, like many of the UK's emerging producers, earned his degree in oenology at Plumpton College in East Sussex. For Holland, learning to make wine was a surefire ticket out of the country. But after a spell of working grape harvests in New Zealand and France he returned to forge his own path at Gusbourne after a stint at Sussex winery Ridgeview.
Like many wineries in England, Gusbourne's most prized bottles are its sparkling wine. Gusbourne owns 90 hectares of vines scattered across Kent and West Sussex, growing three classic champagne grapes: chardonnay, pinot noir and pinot meunier. As we stand under an oak tree in one of their holdings, Gusbourne's sommelier Laura Rhys explains that each region adds something special to the finished product. The clay soil of their Kentish plots encourage fuller flavours, while the chalk soils in Sussex adds elegance and acidity.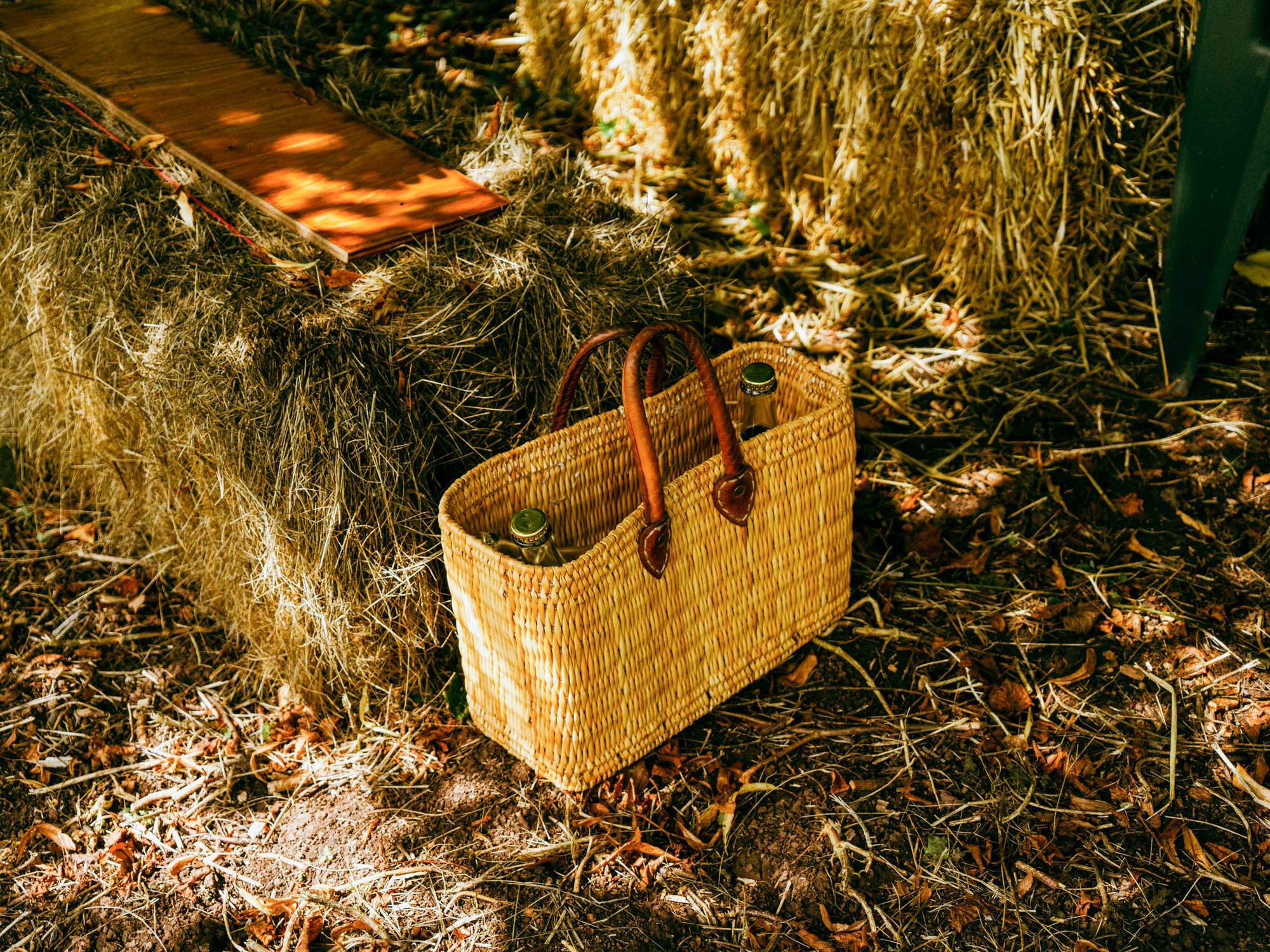 "We can't compete with champagne, because we will always come off second best," says Holland. "It has taken us more than 10 years to figure this out and to have confidence in defining our own personality and way of doing things." Gusbourne's 2014 blanc de blanc is aged for a minimum of 42 months before release and is testament to how refined English sparkling wine can be.
Fifteen miles north of Gusbourne, sitting on the periphery of the Kentish Downs, is one of the most exciting independents in the UK: Westwell. Co-founder Adrian Pike came into wine from an unconventional background – he is also co-founder of London-based music label Moshi Moshi Records (responsible for releasing work from Hot Chip, Florence and the Machine, and Kate Nash). His wife Galia is a singer and designer, whose creations adorn the labels of Westwell's bottles.
"We are not shackled by a history of wine-making in the UK, unlike many of our European counterparts"
"The past few years have seen a whole host of new producers tackling things in a different way," says Pike. "Traditional-method sparkling wine is still very much at the fore but with styles such as pét-nat [lightly fizzy wine], col fondo [cloudy sparkling wine] and other gently carbonated wines cropping up, the conversation is moving on in very interesting ways." Pike makes only 25,000 bottles a year and have turned their hand to making still wine too. While they work with the usual suspects – chardonnay, pinot noir and pinot menieur – they also champion ortega, an old German grape variety with a floral nature that ripens more easily in cooler, British climes.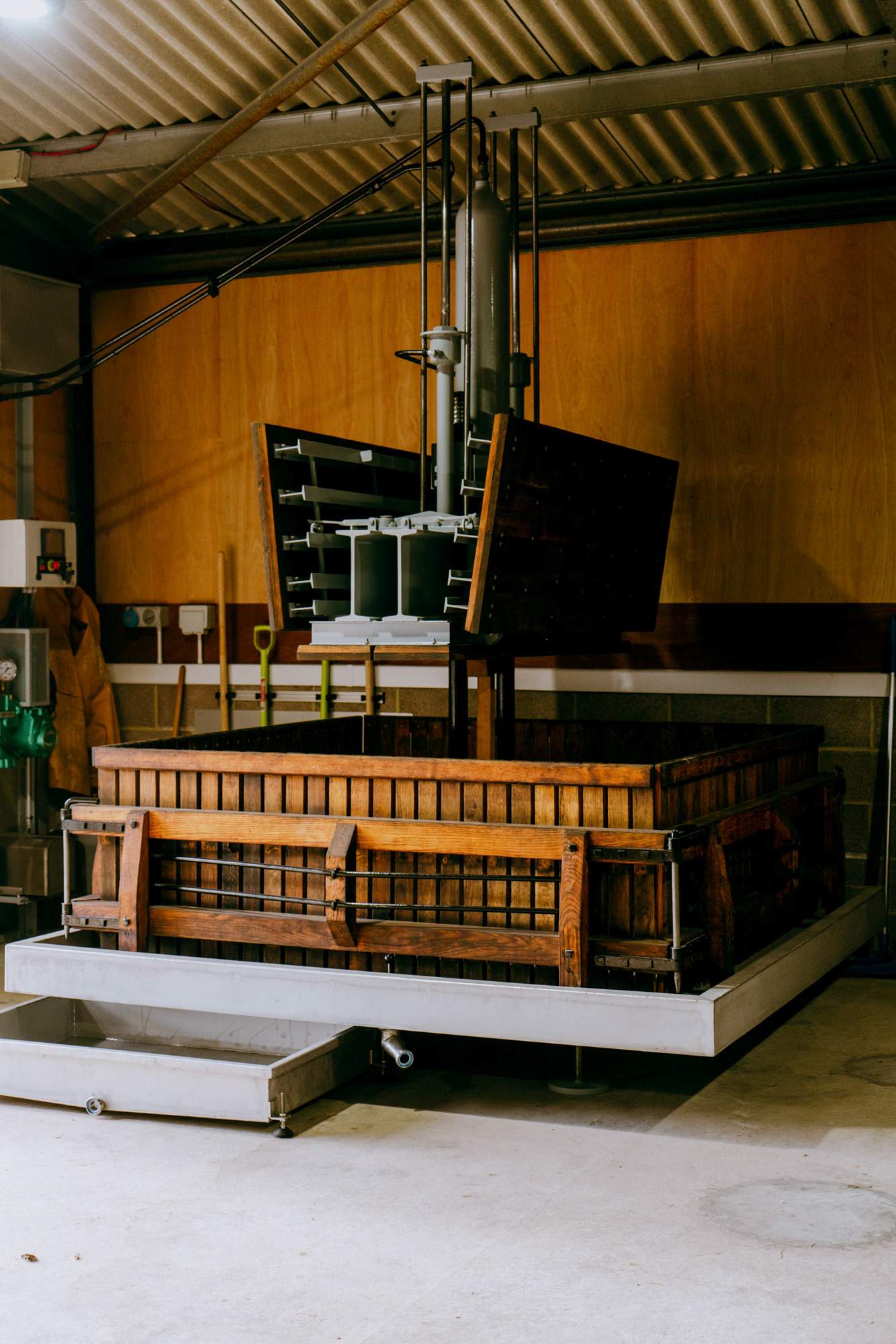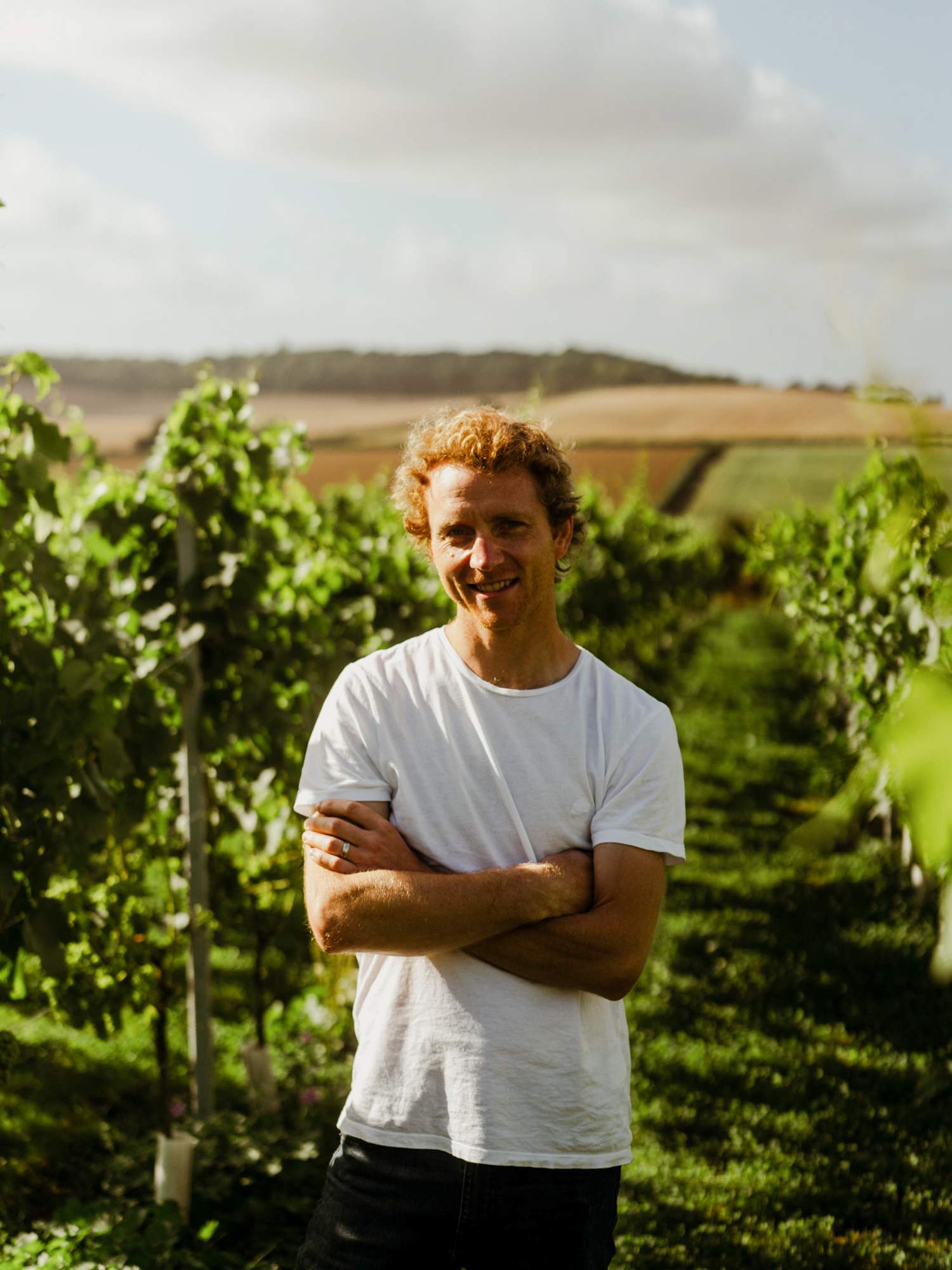 While Westwell is moving towards working organically, sustainable wine-makers are still a minority in the UK, though their number is growing. Salisbury-based wine-maker Daniel Ham not only makes juice under his own label, Offbeat Wines, but is lending his skills and insight to other emerging producers who are keen to work with an environmental conscience.
Unlike Gusbourne and Westwell, Ham buys his grapes from other growers, giving him the freedom to work flexibly and creatively. His small, new-build winery is next to two hectares of biodynamically farmed vines belonging to one of his growers, Hugo Stewart. "For me the most important thing is working with people who have a considered approach to what they do," says Ham. "Using chemicals and pesticides in the vines is a very short-sighted approach. We're a very young wine-growing region and we have the ability to start the right way rather than having to back pedal in years to come."
Robin Snowdon and Georgina Harvey of Limeburn Hill have taken things a step further with their biodynamic vineyard set among the dramatic hills of Chew Magna, just outside of Bristol. Landscape architects by trade, they came into wine with a different type of ambition. "We both wanted to work outdoors and create a farm that encourages life and diversity," says Robin. "Wine just happens to be the byproduct of this." Limeburn is one of only seven biodynamic growers in the UK. Robin now works his small plot every day and has a care for his land that is humbling. We climb the steep hill to the top of his vines, passing through what Snowdon calls "the gully". This is the heart of the vineyard where wild herbs and flowers grow. Many of these are made into teas to spray the vines with, as a natural protection from disease.
Limeburn Hill Vineyard do everything on a tiny scale and produced just 1,000 bottles for their 2019 vintage. They handprint every label for their three sparkling wines – amber, rosé and red pét-nats, all of which are named after ancient Celtic rituals. The red – "samhain", made from a blend of rondo, regent and solaris – is the colour of beetroot and tastes like wild blackberries. The wine seems to sum up the romanticism of England's pastoral beauty well and makes the addition of vines to this country's rural heritage seem like a surprisingly natural fit.
"We are not shackled by a history of wine-making in the UK, unlike many of our European counterparts," says Snowdon. "We have the freedom to think for ourselves." 
English wine's vital statistics
Number of vineyards: 763
Number of wineries: 164
Number of organic wineries: 10
Percentage of sparkling wine: 69 per cent versus 31 per cent still
Most popular grape varieties: pinot noir, chardonnay, pinot meunier
Main export markets: Norway, Denmark, Asia & the US
Percentage of wine exported: 8 per cent