seasonal special / Global
Art's on fire
Briefing
Whatever you might have heard, the creative spark is alive and well. Need convincing? Take a wander through our pick of audial, visual and sensory reasons to be cheerful.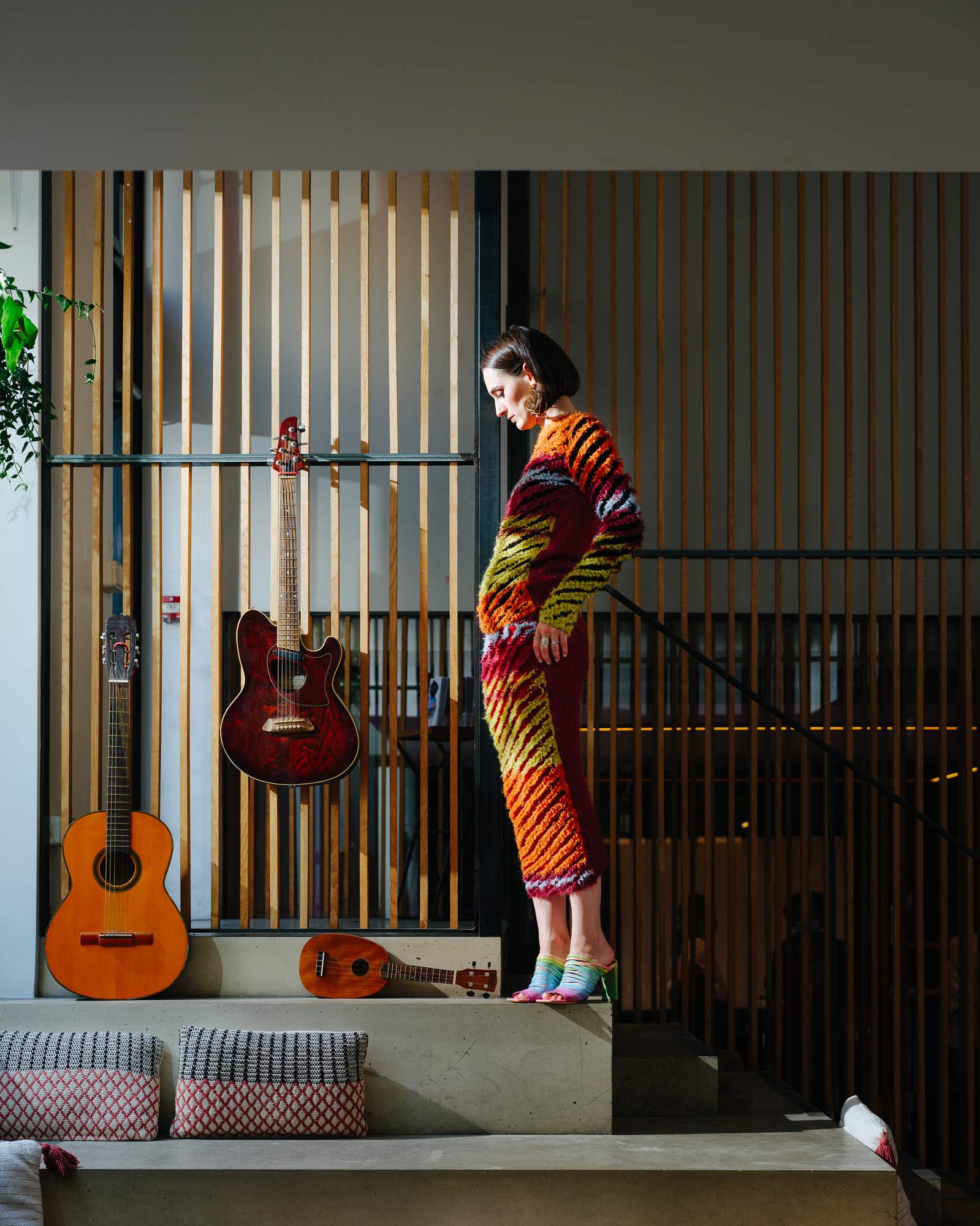 Razor-sharp and kaleidoscopically dressed, Julie Budet is the face and voice of French band Yelle, an outfit she founded with producer Jean-François Perrier in 2000. The act first caught the public's attention in 2005 with single "Je veux te voir"; its bold lyrics and electropop sound made it an instant hit, with DJs picking up the track and Yelle gaining fans from Sweden to the US and Japan.
Yelle continue to find more success abroad than at home but that could change with their fourth, just-released album L'Ère du verseau. Single "Je t'aime encore" is a bittersweet letter to France, with lyrics that speak of unrequited amour. "I've been making love to you for 15 years but you still don't look at me/I circle around you but you don't see me/Yet we speak the same language, I defend it relentlessly." Unlike other much-loved French bands, such as Daft Punk and Phoenix, Yelle seduced international audiences without singing a word in English – something Budet never considered changing. "People have asked us several times [for us to sing in English]," she says. "But French gives me much more freedom."
L'Ère du verseau marks a shift from the unfailingly upbeat sound of their early years to a more pared-down approach. Still, melancholy tracks "Mon beau chagrin" and "Un million" appear alongside dance-floor fillers such as "Emancipense" and "Noir". Much of the imagery in the album, filled with water and stormy weather, pays homage to Brittany and specifically to Saint Brieuc – the coastal town that Budet and Perrier have always called home. The tranquility they find there is a welcome respite from touring. "In the end we always come back to Brittany, there is something that really pulls us," says Budet. Unsurprisingly, 2020 involved less international gigging but Budet is confident that the duo will be able to get back to their busy schedule. "After the storm, the sun will shine again," she says.
---
Reviews
Smokey, sultry sounds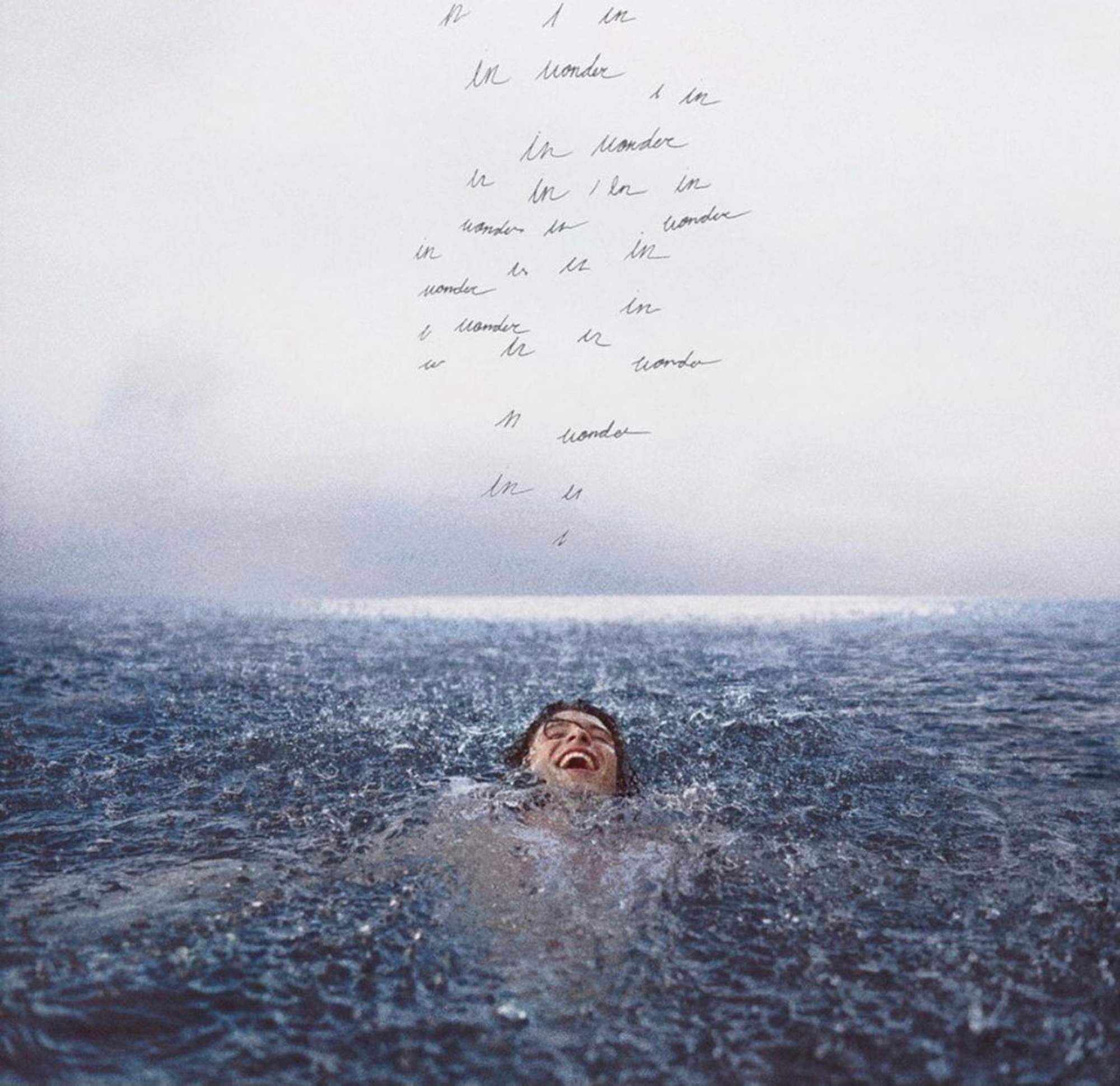 December sees Canadian artist Shawn Mendes release Wonder, an honest, heartfelt collection of soaring pop ballads in which the hugely successful singer questions his true feelings and sense of self. Lifting the veil on his creative process, Mendes has also treated his fans to an interactive behind-the-scenes web page on which they can click on his possessions and find out more – something they'll surely be fighting to do. 
'Wonder' is released on 4 December.
---
2.
Kacy & Clayton & Marlon Williams
Plastic Bouquet
There's no better music to soundtrack chilly evenings than a country supergroup made up of Canadian folk duo Kacy & Clayton and New Zealand actor and musician Marlon Williams. The resulting collaboration is a collection of crooning lullabies that conjure visions of mountains and fires as much as Nashville and Saskatoon, where they recorded their tunes. 
'Plastic Bouquet' is released on 11 December.
---
Japanese duo Yoasobi were one of the big names in the country's music scene during 2020, with plenty of incredibly catchy singles that topped the nation's charts. Now they are ready to release their first album. Blockbuster hit "Yoru ni Kakeru" is an obvious highlight. Besides the frantic electronic piano melody, the track comes complete with melancholic, emotional lyrics – a growing trend in J-Pop these days. In an interesting move away from the Japanese tradition of "prefabricated" acts, Yoasobi write their own lyrics. 
'The Book' is out on 6 January.
---
Five albums into a zero-filler, pitch-perfect career spinning wry reflections of the personal-as-universal, Canadian Afie Jurvanen (aka Bahamas) wisely thinks, "Why stop?". Good for him – and for us. Pared-down percussion and the welcome return of Felicity Williams' harmonies mean another irresistible outing for the performer – teased by his wife for embodying the album title when posing as "brooding" in a photoshoot. That frown has been turned upside down. 
'Sad Hunk' is out now.
---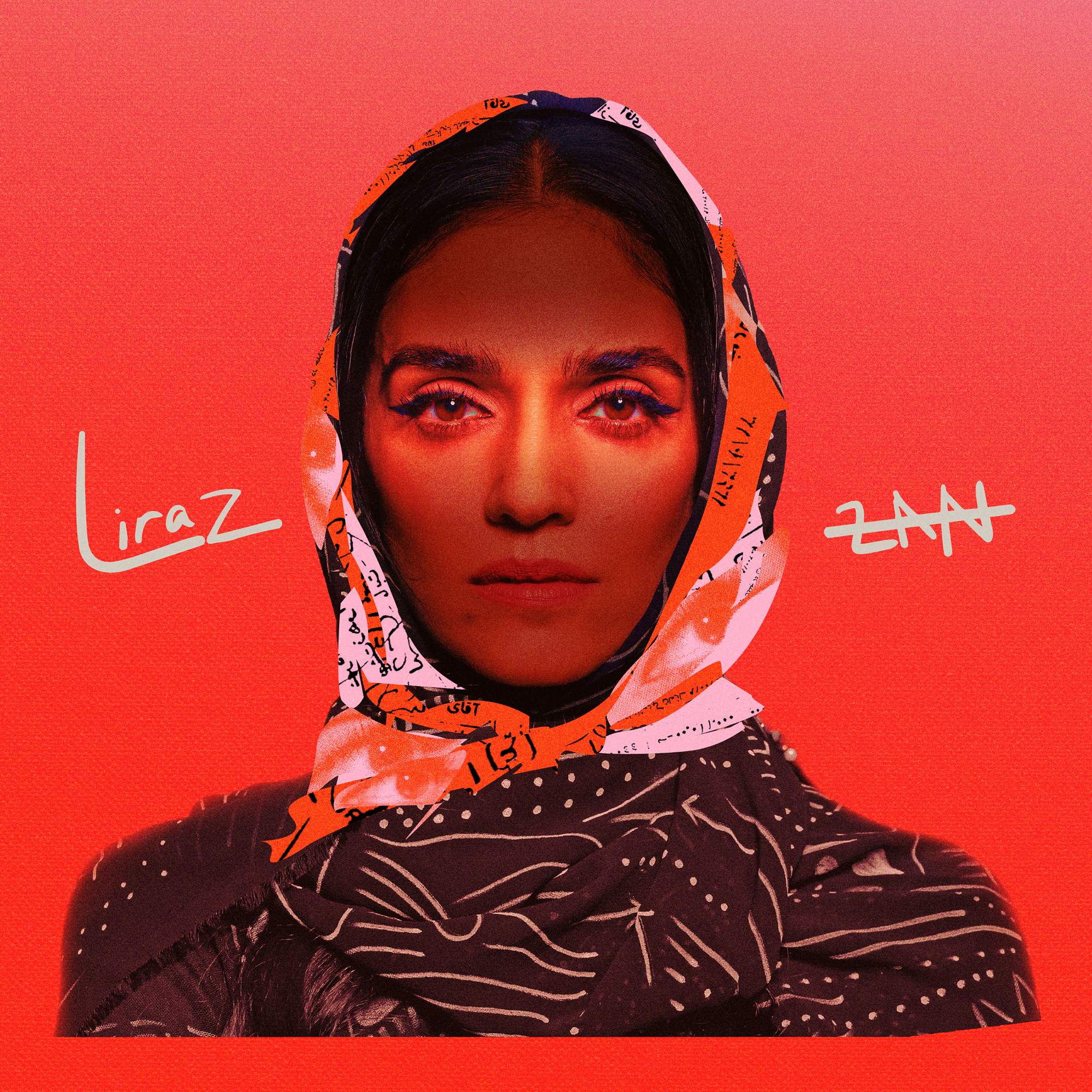 Like a slash of pink lip gloss beneath a chador, a subtly transgressive stripe cuts through much of this second Farsi-language album from Israeli-Iranian singer Liraz. "Woman", says the title not-so-simply: there is a keening for thwarted generations but also an irresistible folk memory of hot Persian nights, dancing till dawn. 
'Zan' is out now.
---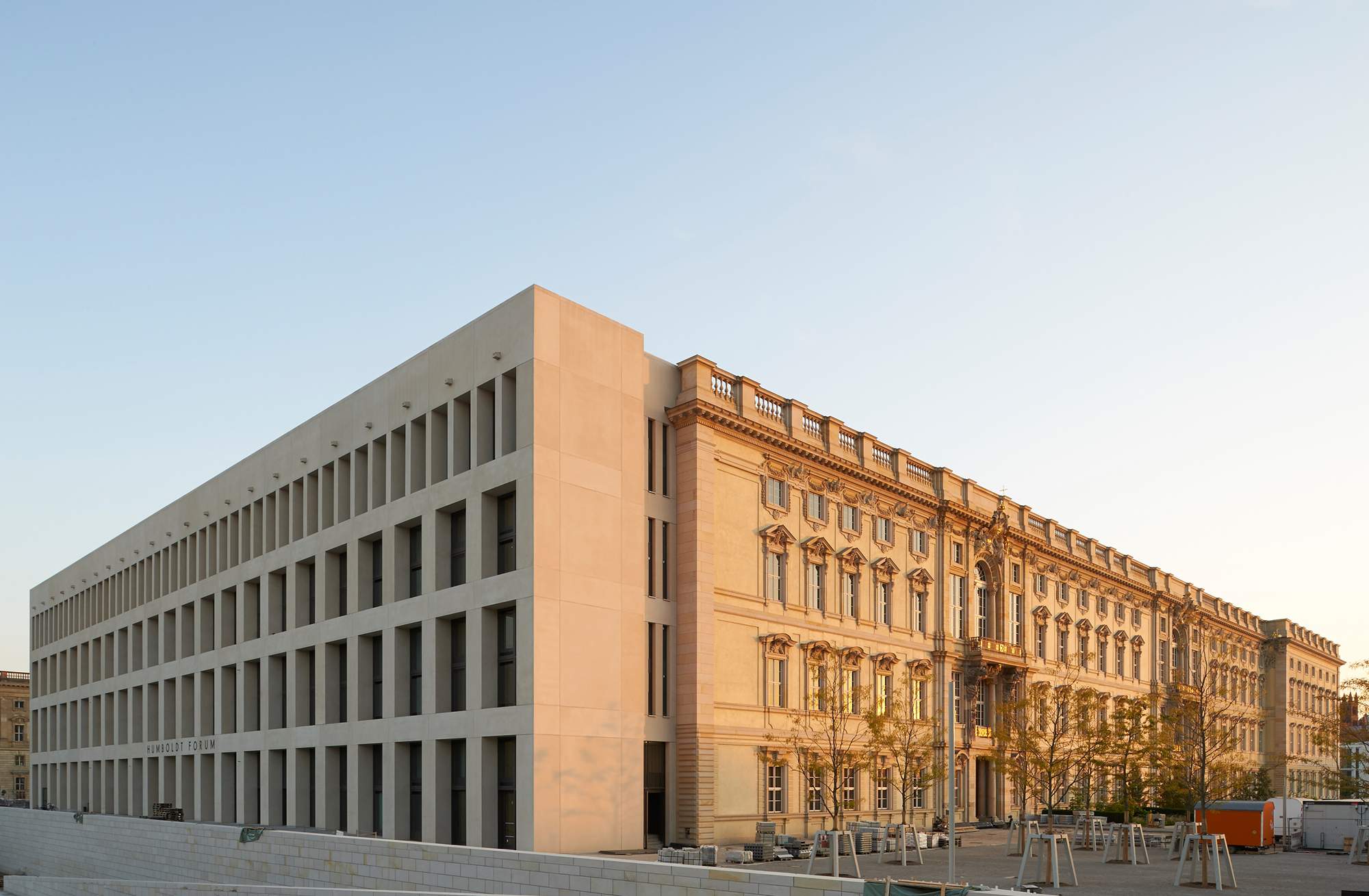 Discussed, delayed and long-awaited, Berlin's Humboldt Forum will finally open its doors in December. Still, it'll be a phased debut: main programming is not due to begin until next year with an exhibition on the ivory trade. The ethnographic focus of the museum has attracted plenty of scepticism around how well Germany's newest institution will deal with the country's colonial past (for more, see our interview with director Hartmut Dorgerloh in monocle issue 126). It'll be a spiky confrontation – but it's a conversation that definitely needs to continue shaping the art world. 
The Humboldt Forum opens on 17 December.
---
The restrictions of 2020 have forced galleries to invest in their digital platforms but those worried about the future of in-person exhibitions need look no further than the rise of immersive art. Japanese powerhouse TeamLab established permanent installations in Shanghai and Macau in the summer, and plan outposts in Jeddah and Utrecht for 2023 and 2024 respectively. Pace gallery CEO Marc Glimcher is amongst the partners launching Superblue, a new space dedicated to experiential works, in Miami next spring.
In the Netherlands, Nxt Museum is one of the few institutions that decided to go ahead with its plans to open to the public this year. The new institution has set up camp in the riverside neighbourhood of Amsterdam Noord. Inside a former TV studio, it plays host to eight specially commissioned immersive installations, which will rotate at least every six months. Beyond film-based works, the art on display ranges from 3D-printed sculptures to AI-powered face scanners. "Hopefully we showed in the inaugural exhibition how diverse new-media art can be," says director Merel van Helsdingen. "It is about shifting the way we think about technology but also about the sociopolitical context in which that technology is used. For the type of work that's in the museum it's important that people are present to experience it and have a full bodily and emotional reaction to it." 
nxtmuseum.com
---
Bringing together art, design and architecture, this December's Triennial will be an eminently international affair taking over the National Gallery of Victoria. More than 100 artists from 30-plus countries have supplied work, some of which was newly commissioned for the purpose. The likes of JR, Misaki Kawai and Faye Toogood are taking part, while Kengo Kuma is making an impressive architectural pavilion in collaboration with Australian artist Geoffrey Nees. The four themes steering the exhibition are also possibly the most-discussed issues in art criticism right now: labelled as Reflection, Illumination, Conservation and Speculation, they all point to a willingness to reassess the past (and consider how museums came into possession of their collections), as well as analysing identities and perspectives. 
The Triennial is on from 19 December 2020 to 18 April 2021.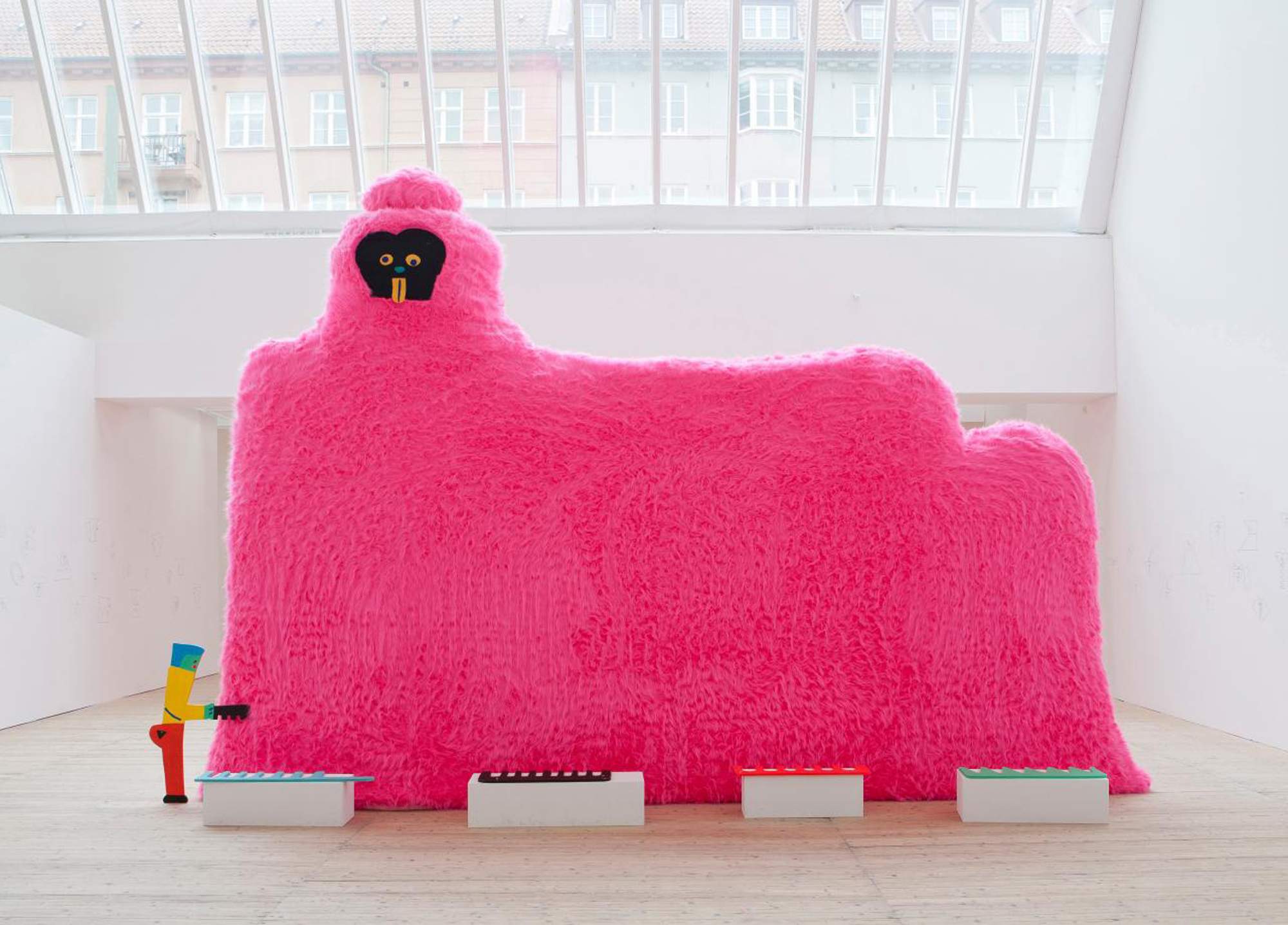 Reviews
Watch these spaces
1.
Beatriz Milhazes
'Avenida Paulista', Masp and Itaú Cultural, São Paulo
Circles, grids, plant forms, spirals and waves – Beatriz Milhazes's vibrant paintings are instantly recognisable. This two-venue exhibition is the biggest survey show ever mounted of one of Brazil's most successful artists. At Masp it focuses on her paintings, sculptures and collaborations with her choreographer sister Marcia Milhazes; at Itaú Cultural, it's about prints and collage. Milhazes' work is filled with a plethora of references, from Mondrian and Kandinsky to carnival decorations and baroque architecture.
Until 23 March 2021.
---
2.
Arthur Jafa
Louisiana Museum of Modern Art, Humlebaek  
For much of his career, Arthur Jafa was known as a mainstream film-maker and music-video producer, until 2016's video work "Love is the Message, the Message is Death" shot him to art-world fame. In less than eight minutes, the film critiques the discrepancy between popular idolisation of black-American culture and the reality of life for most African-Americans. Both this and The White Album, which won him a Golden Lion at the 2019 Venice Biennale, will be in this major show, alongside new works including video, sculptures, photography and books.
From 9 December to 9 May 2021.
---
3.
Senzeni Marasela
'Waiting for Gebane', Zeitz MOCAA, Cape Town 
Senzeni Marasela focuses on histories of black South African women, often through the persona of Theodorah, based partly on her mother. Waiting is a recurring theme in her work, which includes performance, embroidery, installation and print-making. The Zeitz Museum of Contemporary Art Africa describes this exhibition as "long due". 
From 18 December to 2 March 2021.
---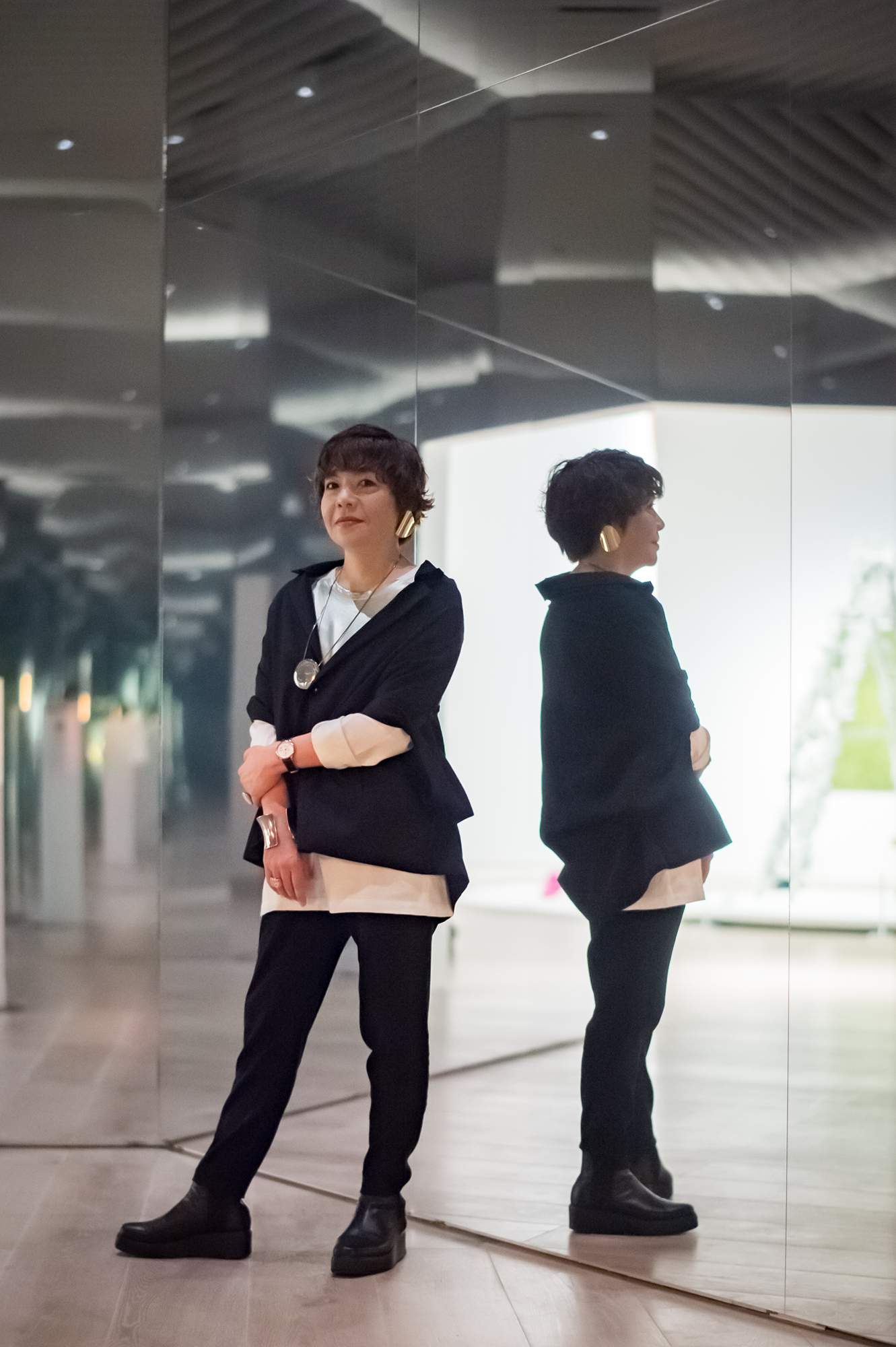 It has been a big year for Mami Kataoka. In 2020 she has begun new roles as director of the Mori Art Museum (mam) in Tokyo and as president of the International Committee for Museums and Collections of Modern Art, a forum for directors and curators to share ideas and examine the practical and ethical challenges facing museums. Tokyo might have lost the Olympics to the pandemic – for 2020 at least – but one of the year's most high-profile art shows endured. mam's Stars: Six Contemporary Artists from Japan to the World features works by the country's biggest artists, including Takashi Murakami and Yayoi Kusama, and will run until January 2021. Kataoka, who has been a curator at mam since 2003, is among the most high-profile women in the contemporary art world. A writer and lecturer, she has curated shows worldwide from South Korea to Sydney. She also spent two years as international curator at London's Hayward Gallery.
What was it like working with this extraordinary group of six artists?
It has been amazing. At the very beginning everyone thought, even internally, that it was too obvious to have these six artists but this group had never shown together before. It was initially planned for overseas visitors who were here for the Olympics but it's been interesting to see how this show is being received by a mostly domestic audience. We're not just looking at the work of these six artists but how they became stars and the genealogy of their careers. It has been amazing to learn about them again.
What have you learnt from the challenges of this year?
When I started my new position I wanted to look again at the raison d'être of the museum. It turned out to be a good time in which to ask some fundamental questions: do we need museums? What are museums supposed to be doing? For me it was a perfect beginning.
What are your ambitions for MAM?
I have been with this museum since it was born so I will pursue what I was always doing: wanting it to be the best. My question has always been how to create the ideal museum. Contemporary art reflects what is happening in the world; the world keeps changing and so do art museums.
Should the museum focus on Japanese contemporary art?
No. I always want the museum to be a mirror or microcosm of the world. I don't want this to be a museum of Japanese art; this is how museums in Japan have often been seen from outside. Our view, particularly now, is that a museum can be a platform for diversity, different ideas and issues of inequality. There is no "yes or no" or "right and wrong" in contemporary art – so this has become a very precious place to talk about these things.
How can museums respond to what has happened this year?
It was interesting to see everyone's reaction to the museum closing and to the digital programme put in place. After three months everyone started to get bored with seeing everything on a screen. People have realised that things like a sense of scale, materiality, tactility, vibration and sound – all these are only possible in a physical space. When we did an internal tour of the show just before it opened some staff teared up. A museum still has that power and energy.
---
Reviews
Stream of conciousness
1.
Fireball: Visitors from Darker Worlds
Apple TV+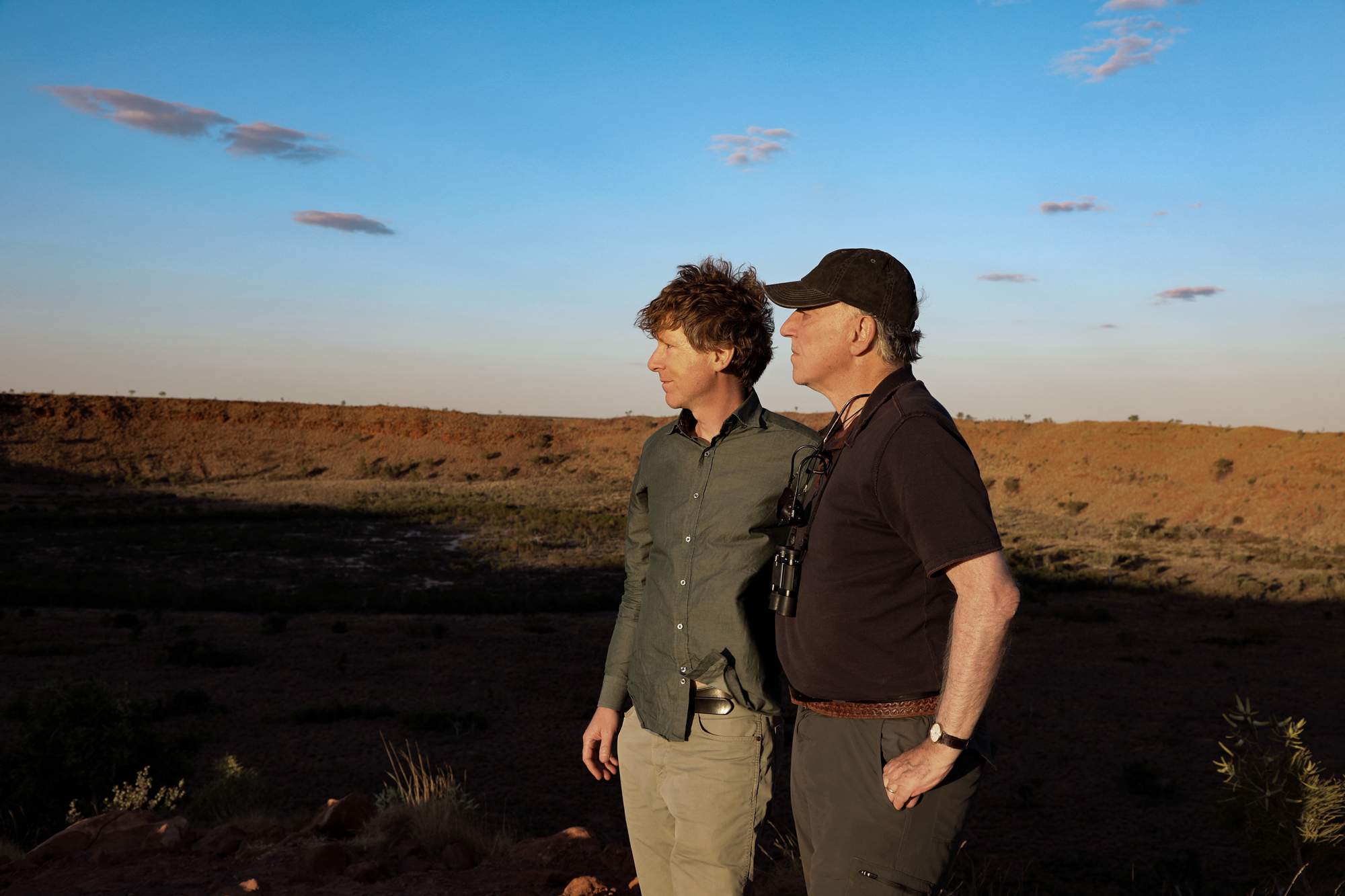 Following profiles of former Soviet leader Mikhail Gorbachev and British travel writer Bruce Chatwin, Werner Herzog has teamed up with vulcanologist Clive Oppenheimer for his new documentary. This time the topic is particularly impactful: meteorites. Their marks have often forged deep cultural meaning for the communities who live nearby. With his trademark intensity, Herzog immerses himself completely in the subject matter, venturing into craters across continents to find out more. 
'Fireball' is out now.
---
2.
Ma Rainey's Black Bottom
Netflix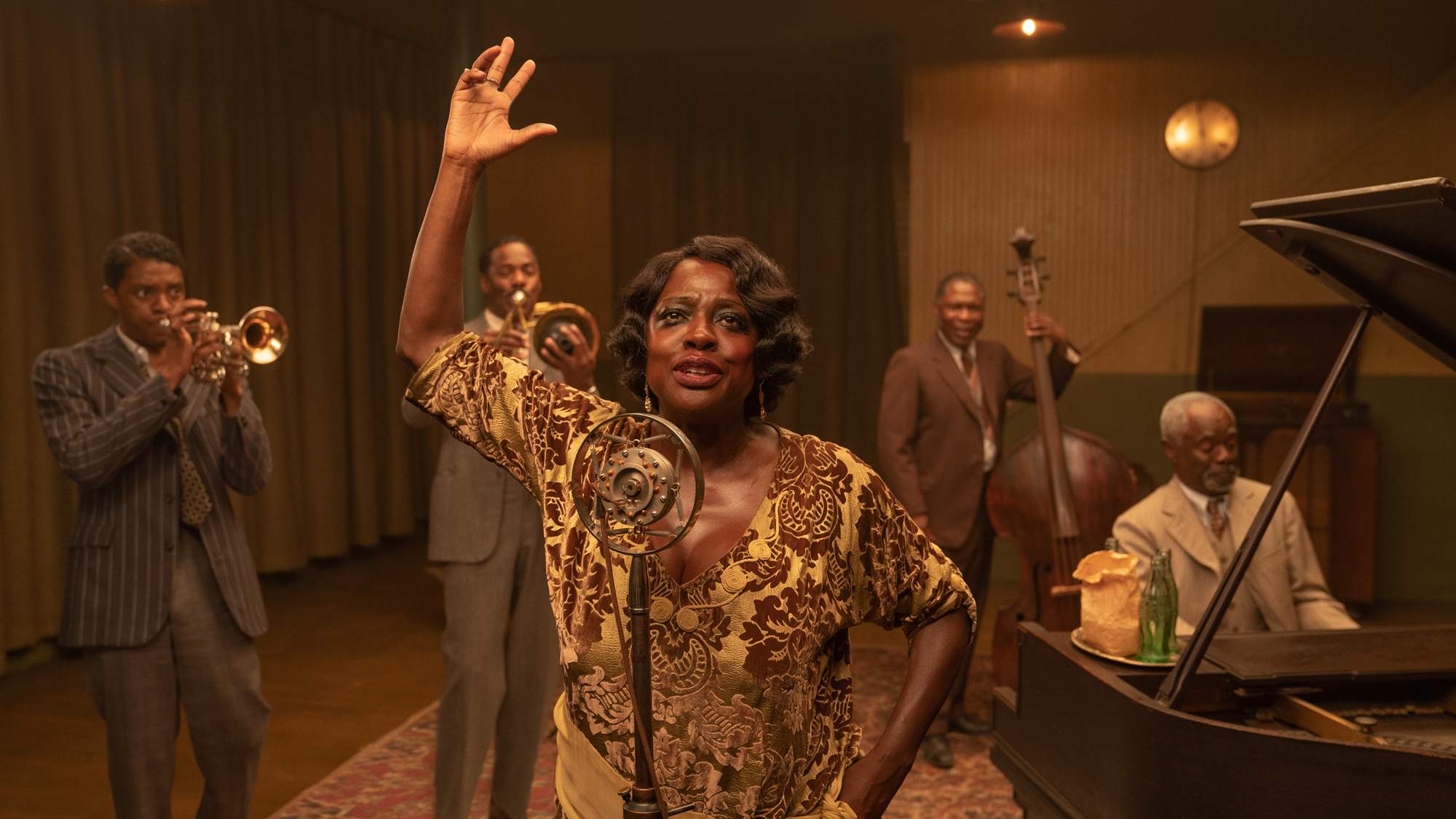 In this Netflix production starring Academy, Emmy and Tony award-winning actress Viola Davis, we follow the trailblazing "Mother of the Blues" in 1920s Chicago as she builds a name for herself while white music managers try to control her success. Based on the play by screenwriter August Wilson, the film is also a posthumous release for the actor Chadwick Boseman. 
'Ma Rainey's Black Bottom' is out on 18 December.
---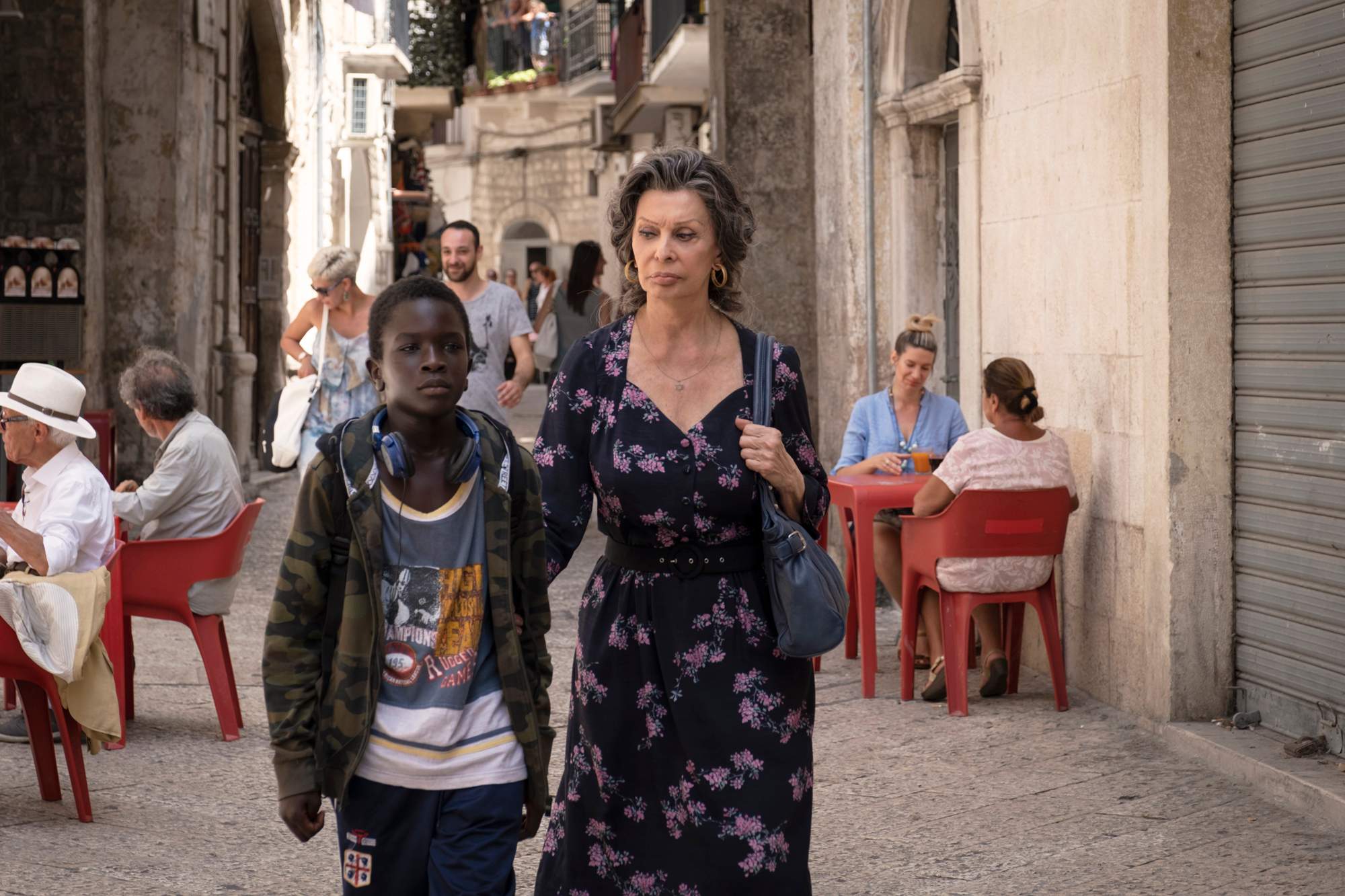 This emotional story of a Holocaust survivor who takes in a Senegalese street kid in the southern Italian city of Bari marks the return to film-making of screen legend Sophia Loren. Directed by Loren's own son Edoardo Ponti, the movie's family connection is apparent in the tenderness with which Loren's character, Madame Rosa, is portrayed. To top things off emotionally, US songwriter Diane Warren has penned a beautiful ballad for the movie: "Io sì", performed by Italian popstar Laura Pausini. 
'The Life Ahead' is out now.
---
The hit comedy-drama Dix pour cent (Call My Agent!) follows a team of Parisian talent agents struggling to keep their business afloat while dealing with their star clients. The show, which boasts an impressive cast of guest actors playing themselves, including Juliette Binoche and Isabelle Huppert, debuted in 2015 and found international success when it was picked up by Netflix. The fourth and final season, broadcast on France 2 in the autumn, is the first written by someone other than its creator Fanny Herrero, who decided to hand over the reins in 2018. But there is more to look forward to: Italy and the UK are developing adaptations, and Herrero is busy writing a new Netflix series set in Paris's stand-up comedy scene. monocle finds out more.
Where did the idea for 'Dix pour cent' come from?
Dominique Besnehard, one of the producers, has worked in the film industry for almost 40 years. He came up with the idea of a TV show about a talent agency and started to develop it with some writers but couldn't find the right way of going about it. When I arrived we started from scratch and I introduced the idea of the agents as the heroes – it's the stars who are the problem.
Was it difficult to write for actors who are playing themselves?
It was very difficult because in France we don't really have a culture of self-mockery. The Americans do it exceptionally well but we had to find our own "French" way of doing it. We had to convince film stars to play with their public image, which was not easy. But we also had to find stories with meaning.
What can you tell us about the new series you are writing for Netflix?
It follows four very different characters who are trying to make it in the Paris comedy scene. It's about humour and speech as a form of empowerment. Some people feel that we are not allowed to joke like we used to – but I disagree. We can still joke about lots of things but it's not the same people making the jokes. We have to be more creative with our humour. It will be different from Dix pour cent but still very much a mixture of drama and comedy, which I love.
---
Soft power: TV
Galician noir
The successors to the Nordic crime thriller are being made in a corner of the Iberian peninsula, fuelled by breathtaking scenery and a strong tradition of TV production. Galician noir is booming. In 2018 the launch of O sabor das margaridas (Bitter Daisies) on Netflix made it the first series in Galician, a language spoken by fewer than three million people, to be broadcast by the US streaming giant. The series, which follows police officer Rosa Vargas as she arrives in a small town to investigate a disappearance, was one of the 10 most-watched foreign-language shows in the UK and Ireland. hbo made its debut in Galician earlier this year with Spanish-Portuguese production Agua seca, while police thriller La Unidad premiered on the platform in August. And there is more to come: Galician author Carlos Montero is currently adapting his novel El desorden que dejas (The Mess You Leave Behind) for Netflix.
The region's rural settings and strong identity have proven particularly effective for telling universal crime stories. "Galicia has been a creative hub since the end of the Franco dictatorship," says Ghaleb Jaber, one of the creators of O sabor das margaridas. "Moving a thriller to a small village pulls viewers into the narrative while they discover a new culture via the landscape, traditions and language."
---
Reviews
Beyond black and white
1.
Another Round
Dir: Thomas Vinterberg
The one-line premise for Another Round – a group of middle-aged men decide to drink a little, then a lot, every day to see if it improves their quality of life – sounds like it should be either a debauched comedy or an earnest cautionary tale. But in the hands of Danish auteur Thomas Vinterberg, the result is more intriguing. The main focus is not so much on alcoholism but on the ennui beneath the surface of the Scandinavian idyll. In a country that is supposedly the world's happiest, what outlet is there for those who feel bereft of joy? The sobering realisation here is that there are no clear-cut answers.
---
It's six years since the last David Fincher film but his latest project seems like it might have been worth the wait. Told in the visual vernacular of black-and-white film noir, Mank follows the life of Hollywood screenwriter Herman J Mankiewicz and his volatile working relationship with Orson Welles during the production of his 1941 masterpiece Citizen Kane. Gary Oldman stars in the title role.
---
3.
The Human Voice
Dir: Pedro Almodóvar
While there were rumours that Pedro Almodóvar's previous film, Pain and Glory, would be his last, he has returned with The Human Voice. His latest project, a short but not slight 30-minute feature, was filmed in just nine days in July. Still, it is as meticulous and lusciously shot as anything we've seen previously by the Spanish master. A loose adaptation of a Jean Cocteau play, The Human Voice centres almost entirely on a phone call between an unseen, unheard lover and the woman we deduce he has just left. She is played by Tilda Swinton, whose magnetic performance perfectly captures the anxious, claustrophobic mood of the times.
---
4.
One Night in Miami
Dir: Regina King
In Regina King's compelling chamber piece, the actress-turned-director places us among four leading 1960s African American figures – Malcolm X, Sam Cooke, Jim Brown and Muhammad Ali – as they spend the night of the latter's first championship fight sparring about their respective roles in the civil rights movement. This motel-room meeting of minds might be fictional but the film's debates about how to conduct a campaign for change, and whether celebrity status should be exploited for political ends, feel real and pertinent now. Impeccable performances and a punchy script entertain as well as inform. 
---
5.
Nomadland
Dir: Chloe Zhao
Could Frances McDormand's second Academy Award for best actress in three years be on the horizon? Early reviews of Chloe Zhao's Nomadland suggest that her performance here is a new highlight in a career that isn't short of peaks. As in Three Billboards, she plays a grieving woman trying to find meaning and solace but this time she's on the open roads of the American west. The film has been praised for presenting a true portrait of itinerant life: its authenticity stems from a combination of McDormand's talent and the casting of real-life members of the nomadic community.
---
Colin Firth and Stanley Tucci bring star power to Supernova, writer-director Harry Macqueen's beautifully poignant tale of a 50-something couple who embark on a nostalgia-laden roadtrip before dementia robs them of a future together. We speak to him about his sophomore feature and what it's like for a young director to work with established names.
'Supernova'is all the more powerful because it is understated and sometimes uplifting. What was your approach to storytelling?
Sometimes bold film-making means stepping away from melodrama. There's a version of this film that could've been in a care home or a domestic drama but that didn't feel interesting. I want to be a director who can adapt to what feels most suited to the material. Getting the characters in an idiosyncratic set-up and putting them on the road felt original and compassionate. Telling a story that's quietly devastating but has a lightness of touch in everything it's doing seemed the right way to frame their relationship.  
How was it directing Colin Firth and Stanley Tucci in your first major feature?
It was a really brave thing for them to do – two people so established, putting themselves in a much smaller film than they would normally be involved in, and with a director with virtually no experience [outside of 2014's Hinterland – shot on a £10,000 budget]. But they couldn't have been more supportive and trusting of me and my vision for the film. They're brilliant actors; they take direction and they were engaged with the process.
What is your view on heterosexual actors playing LGBTQ roles?
Ultimately you're trying to make the process of casting as open as possible and at the end hire the best people for the job – which I think Tucci and Firth are. The film is about the universality of love in the face of death and I realised as I was writing it that the characters' genders made no difference. What's progressive, I hope, is not referencing their sexuality and absolutely normalising a same-sex relationship.
---
Since 2005, Nathanaël Karmitz has been at the helm of French audiovisual group mk2 – one of the country's most important players, which manages a catalogue of more than 500 films and operates over 20 cinemas across France and Spain. After a rough year for the silver screen, we talk to him about what's in store for the future of cinema and France's role in it.
Why are cinemas here to stay?
This is not the first crisis for physical cinema. Every 20 years or so it undergoes a revolution. Whether it's the arrival of television, cable channels, vhs – every time the death of cinema was predicted with broadly the same reactions and globally the same resilience. We have just come out of a few record years for indoor cinema attendance. As long as we are social and human beings, cinema remains the place to share emotions in everyday life par excellence.
What's the future for the French cinema industry?
It will need to reinvent itself or at least evolve. France is one of the only countries where local cinema holds 35 to 40 per cent of the market share. The challenge for French authors today is to find what makes foreigners dream when they look at France, not to be stuck in the 1970s or the nouvelle vague.
What will have to change for cinema to continue to thrive?
The big lesson from this crisis is that you can't be dependent on the US. The cinema can't be a film tap for Disney. Cultural mediation is our role – those few cinemas who have forgotten that will have to rediscover it.
---
Wedged between its huge neighbours Brazil and Argentina, Uruguay has recently risen up the ranks in Latin America – not least because of its growing film industry. This is not surprising. The country offers an astounding diversity of locations, a mature generation of industry professionals and a film-friendliness that extends from the city council to businesses and the general public. Last year the federal government introduced a scheme offering a 25 per cent rebate on spending for international productions. This attracted major titles including Conquest, a Netflix film produced by Keanu Reeves, and Blessed Dream, an Amazon Prime biopic of Argentinian football star Maradona – both of which are still due for release. When the pandemic halted international filming, Uruguay managed to present itself as the safest shooting destination on the continent because of its government's effective containment of the virus. That's why, even while film production is at an all-time low, Netflix, hbo and Disney are all preparing shoots in Montevideo in partnership with local companies. "Uruguay is being pushed strongly into the future right now, due to a mixture of luck and talent," Roberto Blatt, head of the Uruguay Film Institute. "And we are ready for it."
---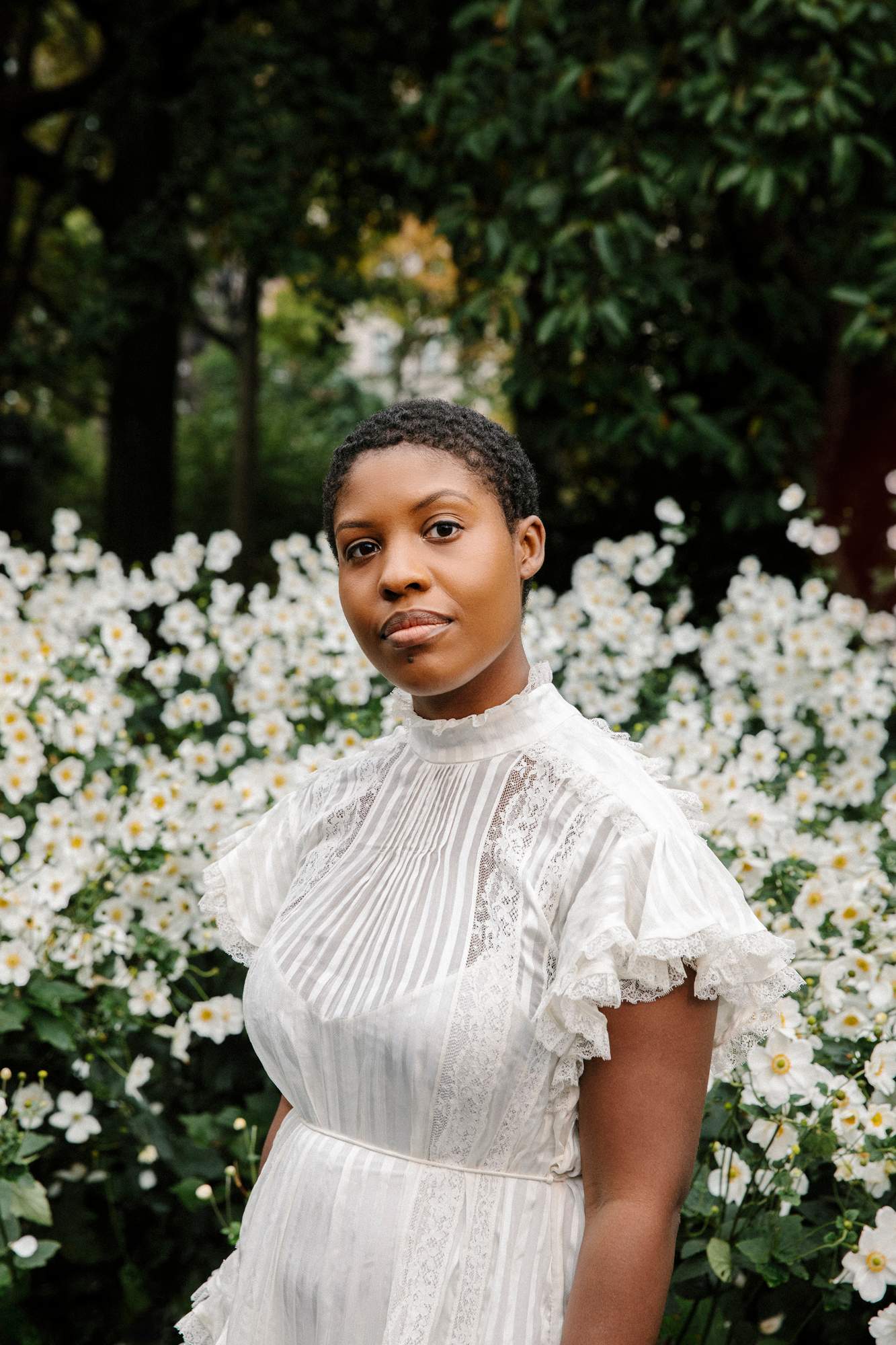 Raven Leilani's much-anticipated debut novel Luster is at once tender, tragic and funny. It follows Edie, a twenty-something black woman who hooks up with an older white man who's in an open marriage. After losing her job and apartment, she moves in with him, his white wife and their adopted black daughter. It's a book about sex, work and art – Edie has a poorly paid job and longs to be a painter – and, in Leilani's words, "what it means to strive and be black". 
Where did the idea for 'Luster'come from?
I'm inclined to want to tell the story of a black woman who's trying to lay claim to the right to make art. Everything I've written, including this book, I wrote while I was trying to satisfy those fundamental survival questions: how do I eat? How do I pay my student debt? That felt like a worthy subject: what it means to have the means to make art, who has access to those means and how that affects the art-making process.
What went into Edie?
I wanted to write about a young black woman who yearned, whose consciousness is deeply unfettered. She cares greatly and seeks intimacy desperately. That was fun to delve into in the first person. You're privy to her most candid, desperate, angry thoughts, while her external reality is entirely different. That friction is rooted in reality for a lot of black women but it's also compelling on the page.
How do you feel about releasing 'Luster'into the current political climate?
I hope I've done the subject justice. I'd have hoped that we'd have made more progress by now; to have written a brutal, racist scene and for it to still be applicable – that's a sad thing. But it's necessary; it's a part of mine and Edie's reality. To leave it out would have felt dishonest.
---
Reviews
Women, men and chaos
1.
To Be a Man
Nicole Krauss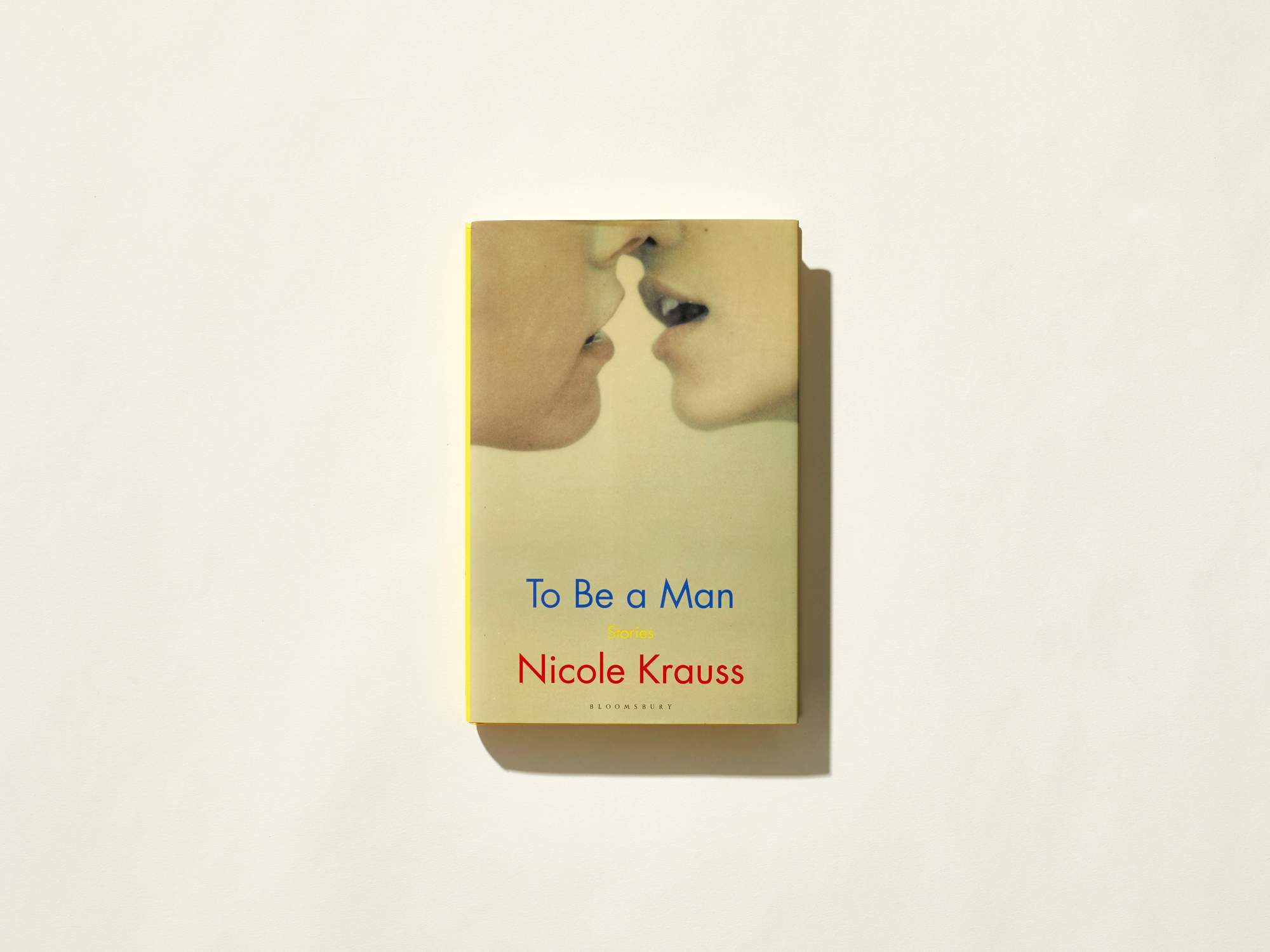 From New York to Tel Aviv and from Switzerland to South America, these stories span the globe, but Nicole Krauss keeps returning to a central theme: women and their relationships with men. In To Be a Man, two teenage girls at the International School in Geneva become entangled in sexual escapades in their boarding house; a widow in Tel Aviv finds a new lease of life when an old man turns up on her doorstep claiming to be her long-lost husband; a man in a refugee camp encounters a woman he knew in their previous lives. Some stories veer into the realm of speculative fiction but the emotions that Krauss writes about always feel very real.
'To Be a Man' is out now.
---
2.
The Best of Me
David Sedaris
David Sedaris's latest book is no ordinary "greatest hits" compilation – mainly because the writer has selected his favourite bits from the archive himself. The result, sarcastically titled The Best of Me, turns into an occasion for Sedaris to reflect on his own 30-year career, and to reiterate once again his favourite topic: writing about family and its everyday absurdities. As usual, and as was amply predictable, it is irresistible, chortle- inducing stuff. The kind of dark, weird, insolent comedy that we need right now.
'The Best of Me' is out now.
---
3.
Asylum Road
Olivia Sudjic
The follow-up to Sudjic's debut novel Sympathy is unsettling and compulsive. It follows Anya, who fled Sarajevo for the UK as a child. Returning to the city with her fiancé in tow, she immerses herself in memories she thought she'd packed away. A sharply narrated tale that clips between order and chaos. 
'Asylum Road' is released on 21 January.
---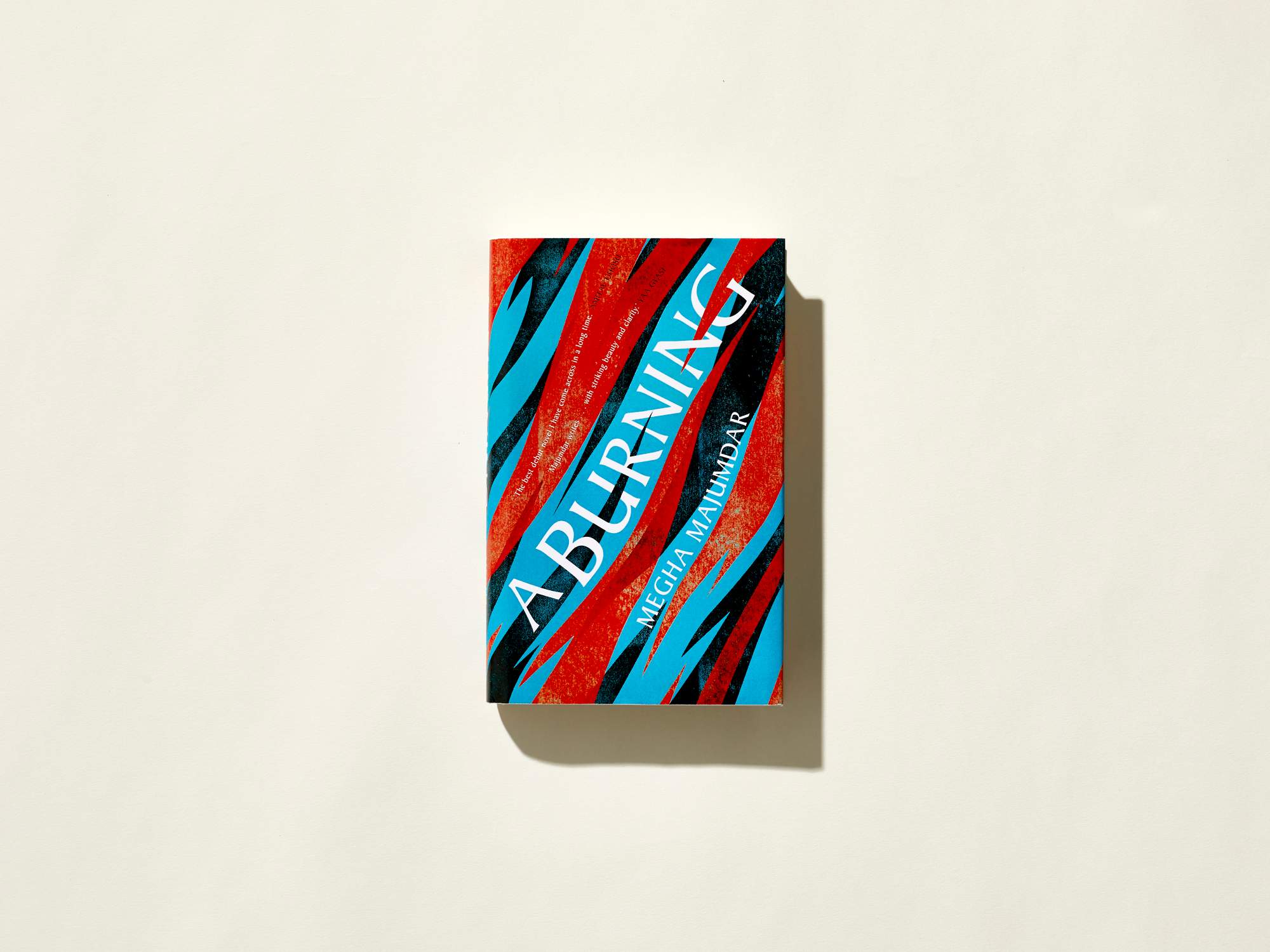 4.
A Burning
Megha Majumdar
Megha Majumdar spins a propulsive tale around Jivan, a Muslim woman living in Kolkata, who posts about a terrorist attack on social media. By doing so she has unwittingly committed a crime. Her fate is in the hands of her former gym teacher and an aspiring Bollywood actress. But are they willing to risk helping her? An all-consuming book bound up with class  and corruption.
'A Burning' is released on 21 January.
---
5.
A River Called Time
Courttia Newland
Set in a world where colonialism and slavery never existed, and where African culture prevails, this novel introduces us to a parallel London. Here the elites take refuge in an area called the Ark while those on the outside live in a city beset with inequality. Newland's bold addition to Afro-futurism reads like the missing link between JG Ballard and NK Jemisin. 
'A River Called Time' is released on 7 January.
---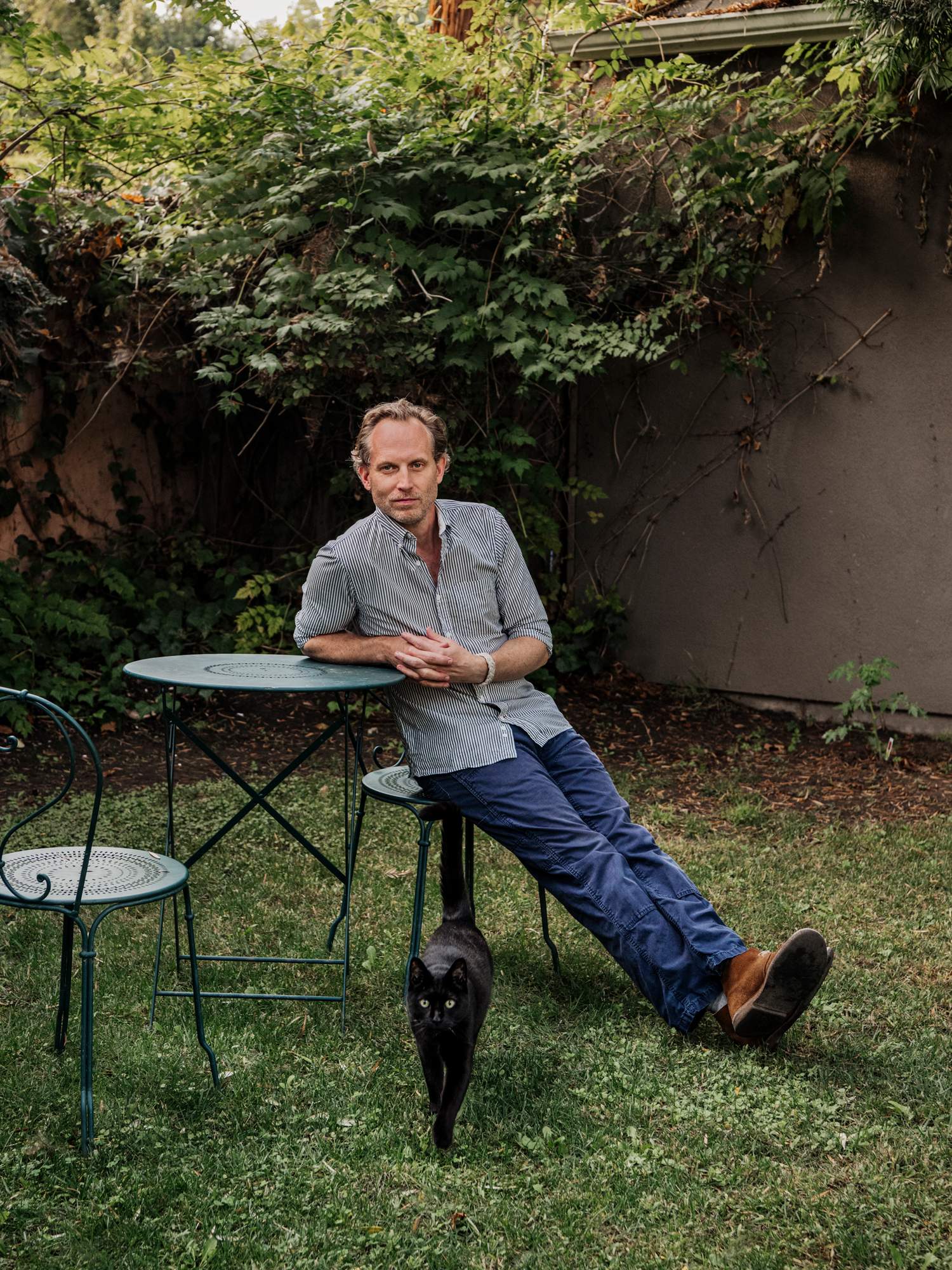 Tyler Maroney spent 10 years working as a journalist, writing for the likes of The Wall Street Journal and The New York Times before becoming a private detective. Starting with a posting at renowned agency Kroll Associates, he has spent 15 years in the profession and today manages the firm he co-founded, Quest Research & Investigations. His fact-finding missions have featured in hbo documentaries and podcasts. Now he is dipping back into publishing with his latest book The Modern Detective: How Corporate Intelligence is Reshaping the World – an analysis of the role, relevance and methods of private eyes in current times. 
What's the modern detective like – and how different is it from the investigator of the past?
There are a lot of similarities but my argument is that the use of private detectives has grown exponentially for the greater good. It's not just corporations that are hiring private detectives: we are helping companies do relatively vanilla things, such as acquisitions, hiring executives and considering new opportunities. We're also used by labour unions, ngos and lawyers.
Is the job made easier or harder by the amount of online data that is available? How much of your work is still in the analogue world?
The best among us are also the most technologically savvy; the best understand where data lives and how it flows. But the ability to go out into the world and simply talk to people is not a thing of the past. Many of our largest, most complex cases are not carried out online; they involve talking to witnesses or sources. I often introduce myself with my real name and disclose who my client is when asking a witness or a source to talk; when people hear that they are shocked. It's because we have this image of the private eye that comes to us from hardboiled detective novels. I'm still honing my craft in terms of how to creatively approach people with the goal of getting them to talk to me.
So is corporate intelligence not hiding anymore?
There's an assumption because of the word "private" that things are done in the shadows. We are discreet in the work we do, in the way lawyers are, but much of it is in plain sight. We are using transparency and openness to get information. It's a fallacy that the only way to get the goods is to use deception.
How easy was the transition from journalist to detective?
Very natural. Investigative journalists, just like private detectives, are in the business of finding and revealing hidden information. And journalists have a real knack for being obsessive, for refusing to take no for an answer, for ferreting into information deeply. Journalists are often anxious and neurotic, which I find very valuable qualifications for private investigators. We're all refugees from other industries. I meet colleagues with backgrounds in intelligence agencies, prosecutors' offices, accounting firms, academia – all bringing their skills their new career. Former spies are incredibly valuable in our business. But I want to make the distinction between spying and investigative work. The oversimplification of what a spy does is to steal, pay somebody or blackmail somebody for information, often asking them to betray their country. Private detectives are, in large part, not doing that. They are gathering information to help a client make a decision, as opposed to having some national or sovereign interest.
Is there still glamour in the job?
The glamour, intrigue and adventure are still very much there. Just because you are being honest about who you are it doesn't mean that you are any less interesting. This might be a silly characterisation but James Bond always identifies himself.
Photographer: Kohei Take, Dan Wilton, Laurel Golio, Brian Guido. Images: SHF / Guliani I Von Giese, Misaki Kawai. Courtesy of the artist and Malmö Konsthal, Malmö, Sweden. Still life: Tony Hay